If you're anything like us (and you probably are because you're reading this!) you're not really into doing every single tradition that's expected of you on your wedding day. We understand that everyone from parents, aunts to the man in the shop down the road seems to have an opinion on what you have to do on your wedding day because that's just 'how it's done' and it can be daunting to try to please all of the people all of the time! It may be that you do want a little bit of tradition in your day and that's ok too – it's your wedding day so own it and do what makes you happy! If you're trying to work out the timeline of the day and finding there's just too much to cram in, then fear not – we've got you covered.
Here are our top 5 traditions that you can scrap completely from your day and get a lot of time back to do what really matters – enjoying the day with your family and friends!
The Receiving Line
Just don't do it. This is one tradition that nobody likes, not the Bride and Groom and definitely not the guests. Who wants to wait in a line for an hour to shake the hand of every member of the bridal party? And if you're the Bride, it's nice to hear "you look lovely today" but do you want to hear it 100 times in a row? Not to mention having to kiss 100 people on the cheek – there's going to be some seriously smudged makeup!
Instead of adding in this dated traditional to your day, make time between dinner courses to go round each table and have a chat. Better still, don't have a traditional sit down 4 course dinner and get street food stalls instead so you can wander around chatting to your guests the entire time.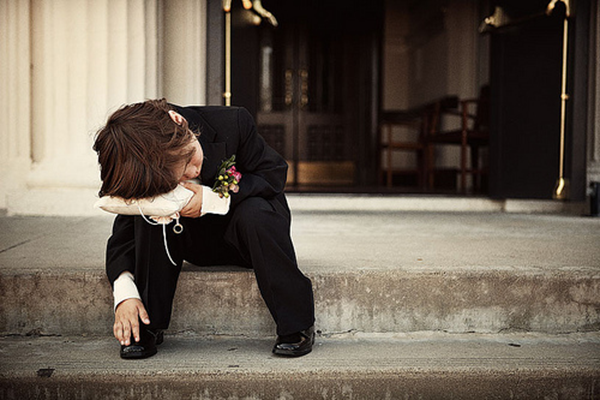 The Cutting of the Cake
Let's be honest here. We all love a picture of the cake, especially if it's a showstopper! But do we really want to see a picture of the two of you holding a knife on top of a cake in an entirely staged shot with your hands intertwined? Probably not. Nobody cuts a cake like that! It seems to be a tradition that all guests are asked to gather round and watch as the cake is cut but it never really gets cut anyway and then it's quickly swept away to be sliced by the caterers. Get your half an hour back by having your cake on display for your guests to take pictures of it whenever they feel like it but don't bother with the cringey fake shot (unless you're going to do that stuff cake in each other's mouths thing and then it's a whole different story!)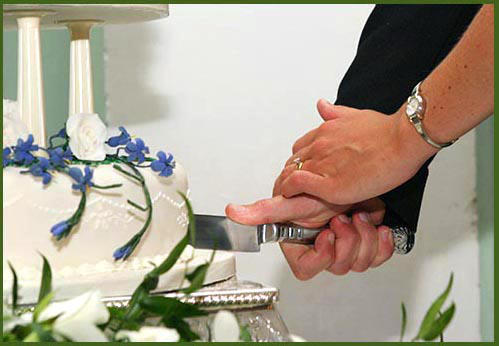 The Formal Photos
How about if I promised you that those shots couples force their photographer to take where the whole family stands in a line and grins at the camera are never ever the ones that end up on the walls of your home? Yes, that's right. Nobody ever sees them. They end up in the photo album that's brought out every few years but the ones that are on the walls? They are those candid shots where you can see the Bride and Groom laughing, happy and relaxed because the photograph was taken discreetly and so captured the real emotion of the wedding day. It's true that more and more couples are now choosing reportage style photography anyway but for some reason, it's still seen as a must-do to give the photographer a long list of formal shots too. The time taken to get these shots is always underestimated. It can take half an hour to get 2-3 formal shots done because of the rounding up of everyone involved so don't bother with it and instead enjoy the drinks reception with everyone else and let the photographer take pictures of you doing just that!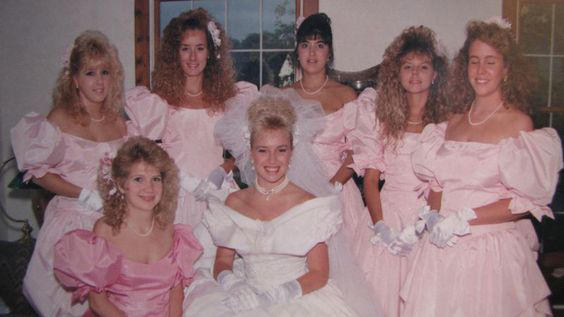 The First Dance
It's a tricky one this. Other than the speeches, it's the part of the wedding day that couples feel most nervous about. I have lost count of the number of Brides or Grooms that say they really wish they didn't have to do the first dance because they just find it embarrassing to be stared at clinging to one another whilst walking in a slow circle. So what to do if you feel like this? I'll tell you. Do not have a first dance. Simple as. you don't have to have one and if you don't there's more time for the actual party which can only be a good thing! If you want to do some kind of first dance but not in the traditional sense (and you're just not brave enough to do the whole have lessons and show off thing), switch things round a bit. Tell all of your guests that they are doing the first dance and you're going to have a sit down and watch them dance to Jump Around (this also gives you 5 minutes where you can be with each other on your own which you won't get all day!)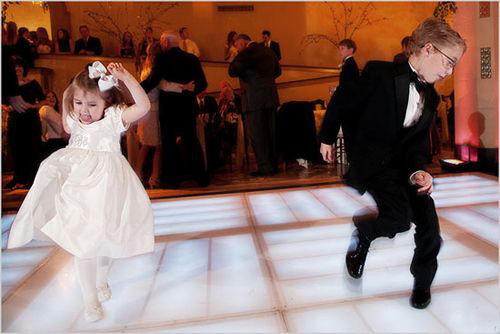 Throwing of the Bouquet
This tradition paints all of your female friends as poor desperate women whose sole ambition in life is to have someone propose to them! So much so that it's worth clambering over each other in the hope that if they are to catch your lovely bouquet then maybe they will be proposed to. Hang on – what century are we in? If women want to get married, they are just as likely to propose themselves these days. I know it's really seen as a bit of fun to carry on this tradition but why not save the time of rounding up all the females at the wedding and instead gift your bouquet in your speech instead – maybe to the couple who have been married the longest or even to your best friend or Mum. You've chosen a beautiful bouquet of flowers with careful thought so why would you want to throw it across the room to be torn apart by your besties?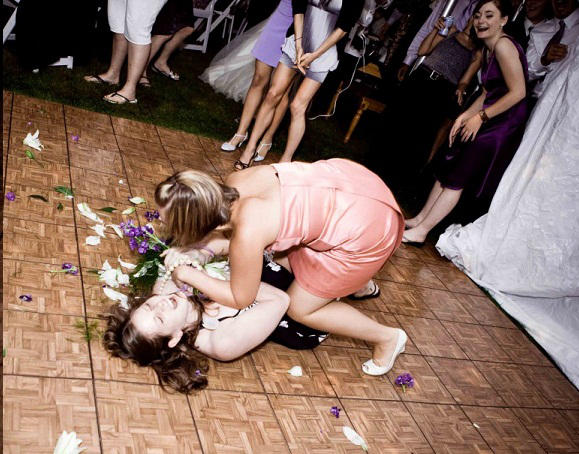 So what do you think? Are you getting rid of any of these usual traditions? If you need more help with your timeline, why not book one of our inspiration sessions where you get 2 hours with us to ask for help with any part of your wedding planning from timelines to budgets or even styling. Just contact us on info@carmelaweddings.co.uk