Today we'd like to introduce you to Vaishali, the founder of Ananya Cards – luxury wedding stationery designers. We love her work so much that we've collaborated with Vaishali on some fabulously styled shoots recently and we want to tell you more about her!
Vaishali is an all round lovely lady and (much like myself) is a follower of fashion with an unashamed love of luxury and all things sparkly, a fondness for travel to exotic locales and cultures and she's passionate about creating stationery that truly reflects the unique culture, style and personality of a bridal couple. Whether it's an ultra-modern and trendy wedding, a Bollywood glitz and glam one, or an exotic destination wedding, Vaishali loves the challenge that each wedding invitation brings to Ananya Cards. She loves monograms for their uniqueness and versatility, vibrant and festive colours, and crystal embellishments that give wedding stationery that star-studded look.  Vaishali works ridiculous hours then loves to pamper herself!
We asked Vaishali to give us a few Ananya Cards tips on choosing your wedding stationery and here they are: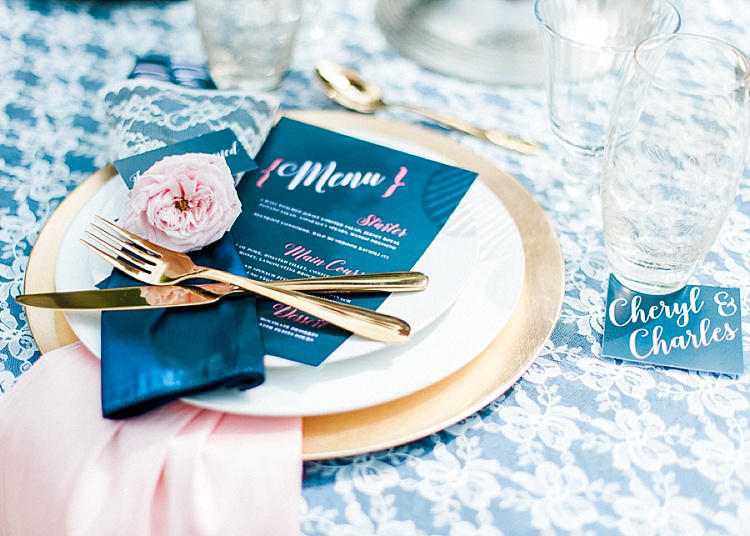 Budget well
Don't compromise on the quality of the stationery. Remember that your wedding stationery sets the tone for your wedding – it speaks volumes about you as a couple and gives your guests the first glimpse of the wedding. The cost of stationery is a much smaller percentage of the overall budget compared to the cost of the venue, outfits for the various celebrations, flowers, decorations, etc.
Once you have worked out your budget, allow an additional 10% for unexpected expenses, last minute guests or if you make any mistakes whilst writing out the invitations. Quality should never be compromised; go for as high quality as your budget allows.
Be unique
As a unique statement of you as a couple, your invitation should incorporate important elements meaningful to you – whether it's a particular motif or swatch of fabric. There should be uniformity across all stationery to give it a sense of cohesion and harmony like the theme, typeface and cardstock.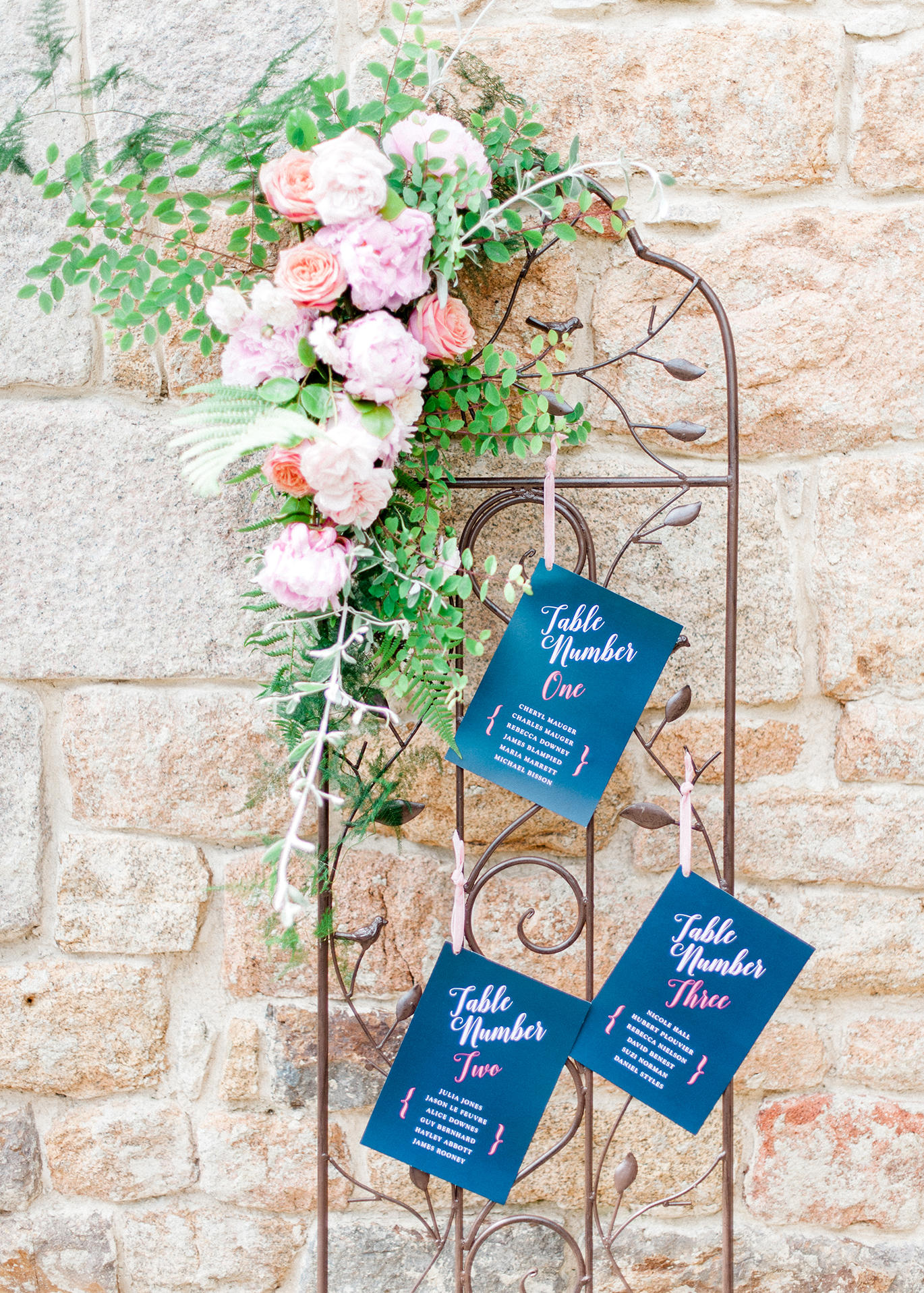 DCP – it's important!
Whatever your particular style preference, there are three areas where quality is of paramount importance; they are design, cardstock and print, so equal attention must be given to each.
Trendsetting
Whether you go for traditional or contemporary, you have a wealth of choices and options available to you. Couples can also incorporate the latest trends in colour and style.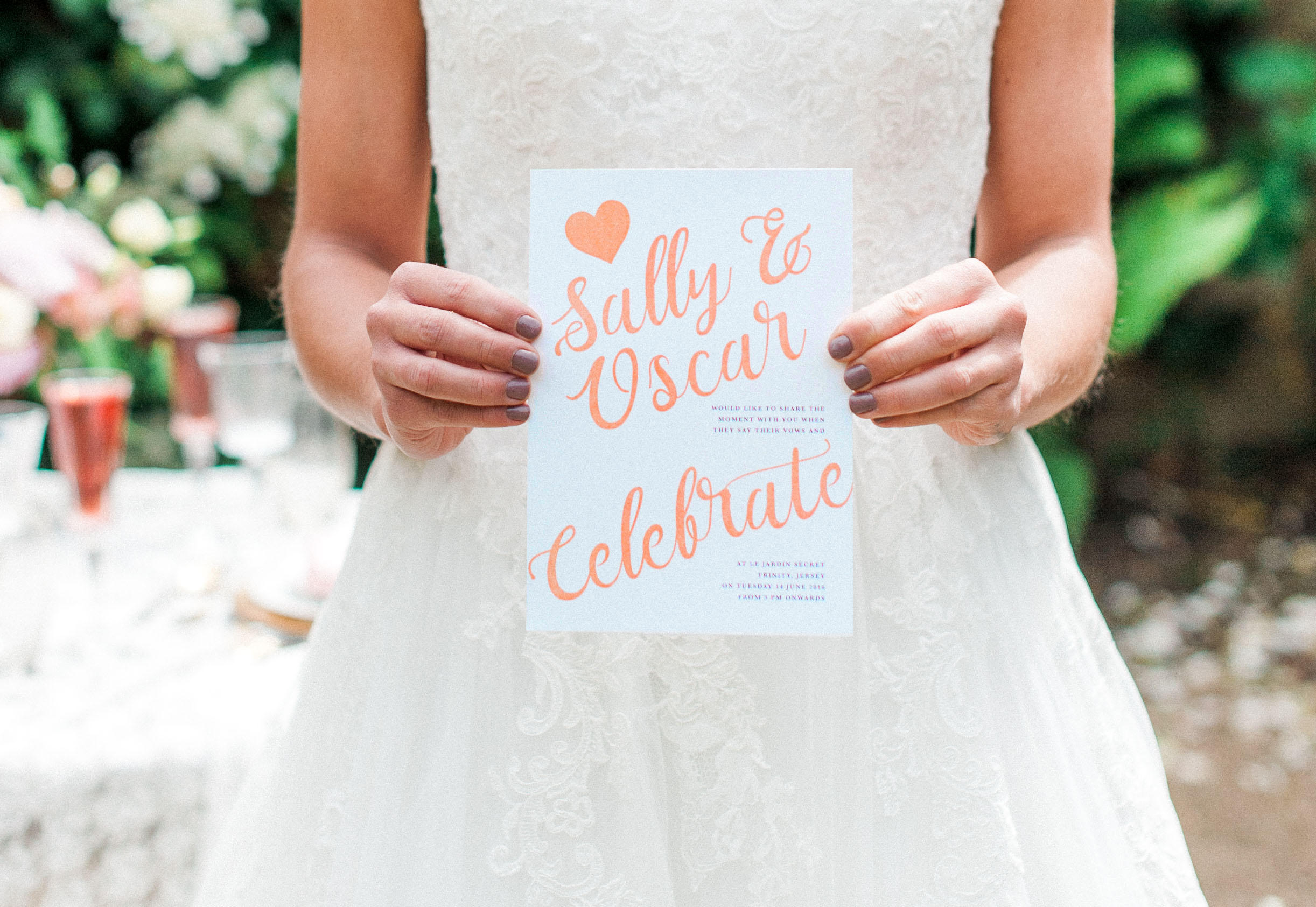 Bling it up
Stationery that has creative use of fonts, colours and textures can create a WOW factor. Cards encrusted with embellishments make them come alive and add that all important touch of glamour and sparkle. Choose embellishments that match colours from your wedding outfit. Crystals come in a variety of sizes and colours so you're sure to find the perfect ones.
Make your mark
Monograms have become an increasingly popular way of personalising and giving that extra touch of individuality and class to wedding stationery. Where traditionally monograms used initials, nowadays symbols, flowers and animals are also being incorporated into a monogram; they can be as elaborate and stylised as you like. They can be adapted for use in a variety of ways to suit the couple's requirements while remaining unique to them. Starting with the save the date card, the monogram will set the tone for the wedding. While the colour scheme can change through the suite of wedding stationery, the monogram can be imaginatively interwoven, giving continuity and harmony to the various items of stationery.
Bespoke
Your wedding stationery is an investment in your dream wedding. Bespoke stationery designers can create the look that's right for you, something store-bought cards cannot do. Many offer a seamless service which encompasses everything from designing to printing. Professionally created wedding stationery means no one wedding invitation will be the same as the next, providing you with pure exclusivity.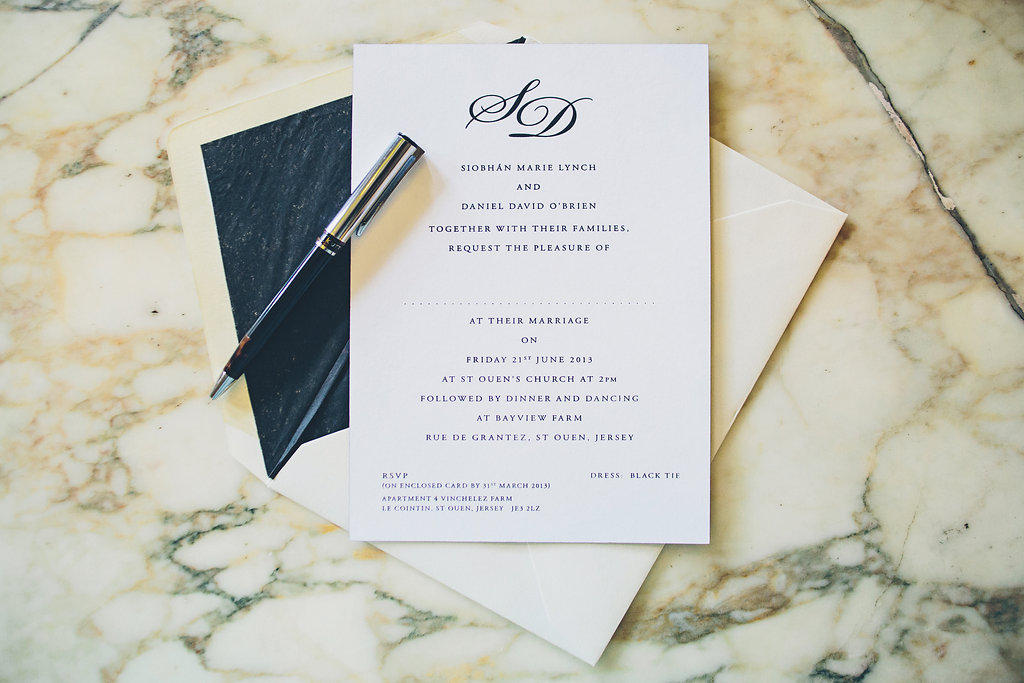 One last thing
It is said that you only have one chance to make a first impression. This expression is just as relevant to stationery as it is to personal appearance or clothes. What does your wedding stationery say about you?
We hope that starts you thinking about what you want your stationery to say about your wedding. All of the designs on the page are from Vaishali at Ananya Cards, and if you want to get in contact with her about your stationery needs, you can call her on 0207 242 1877 or go and have a look at more of her designs at www.ananyacards.com
Photography Credits (in order shown)
Top 3 pictures - www.katenielen.com
Monochrome: www.ananyacards.com
Bottom picture: www.jessicamilberg.com