As promised, we have some amazing suppliers that we've worked with that we're going to be sharing with you in our CW Loves series and today it's the turn of the amazing Fox and Owl – a photography company run by partners (in life and work) Chloe and Martyn!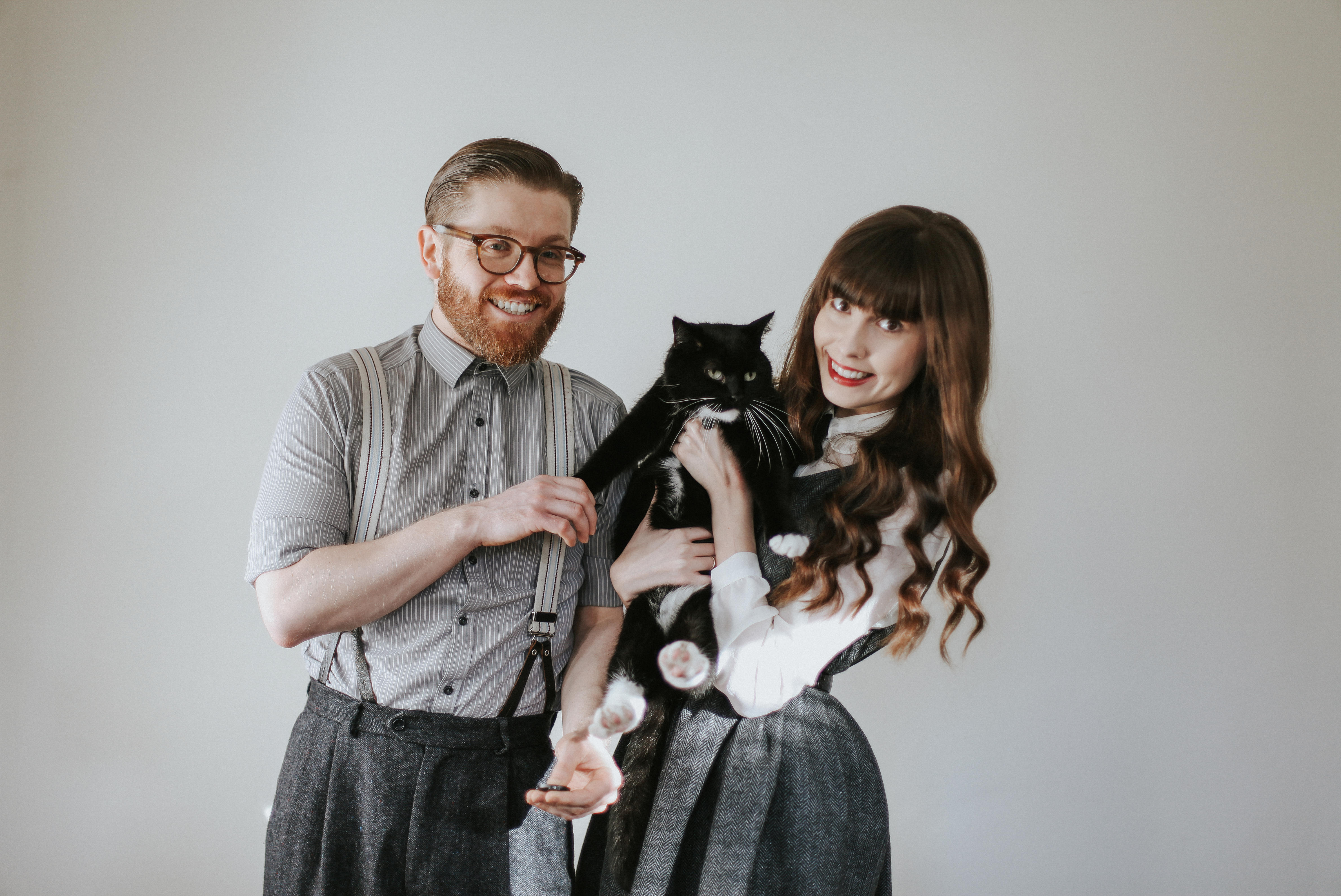 We loved these guys so much that when we needed headshots we travelled all the way to Leeds to make sure we got Chloe and Martyn to take them for us. Their business was launched at this year's Most Curious Wedding Fair and they have a style that is really 'theirs' and shows through every piece of work they do. We interviewed them to find out everything you need to know and here it is! All photographs shown are by Fox and Owl of course!
What are your backgrounds work-wise?
Martyn (M): As well as a photographer, I have also been a full-time musician since 2011. I have played over a thousand gigs since my first in 1994. Originally a bass guitarist, I now play a variety of instruments in the red-hot blues trio Leeds City Stompers, the vintage duo The Washboard Resonators as well as a vintage blues solo artist.
Chloé (C): I am an independent designer and photographer. My distinctive and somewhat unconventional photographic style is relaxed and informal, yet retains a sense of tradition significantly inspired by the Edwardian era. Influenced by the romantic, timeless elegance and the soft muted tones that are associated with film, I endeavour to capture the raw, earthy and natural aspects of my subjects. As a qualified, multidisciplinary graphic designer, my solutions concentrate on defined simplicity, maintaining meticulous attention to detail and finding the harmony between aesthetics and quality. I am passionate about minimal, reductive design qualities that communicate a clear and precise message. This is evident in the design work that I create commercially and for Fox and Owl.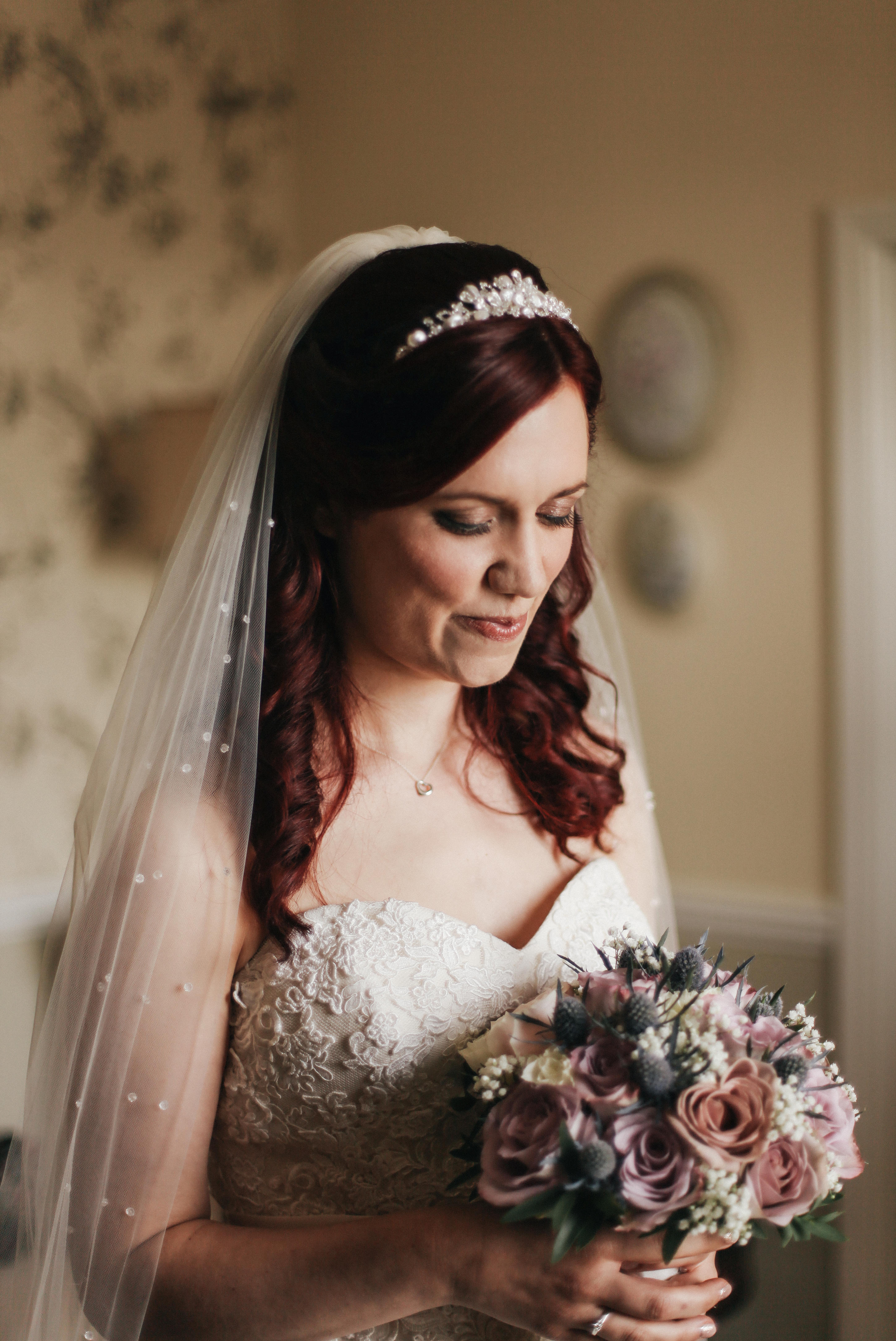 How did Fox and Owl come about?
C: Although I was showcasing my wedding work on my own design and photography portfolio, it wasn't really resonating with potential clients. The style and quality were no different to what you see on Fox & Owl, but the branding clearly wasn't obvious or appealing enough for those clients. As a designer with experience and knowledge on branding and identity, I knew that if I wanted to expand into the wedding industry, having a wedding specific brand was essential. After shooting together and realising just how well we work as a team, Martyn and I decided to merge our wedding photography businesses. Within two weeks of making this decision, Fox and Owl was created and announced.
Is there a particular style of wedding you prefer to photograph?
M: Simple, informal weddings are my favourite.
C: Our style is pretty relaxed and informal so we love weddings that can be described in the same way. Give us a happy couple surrounded by their loving, supportive family and friends and we will give you magic.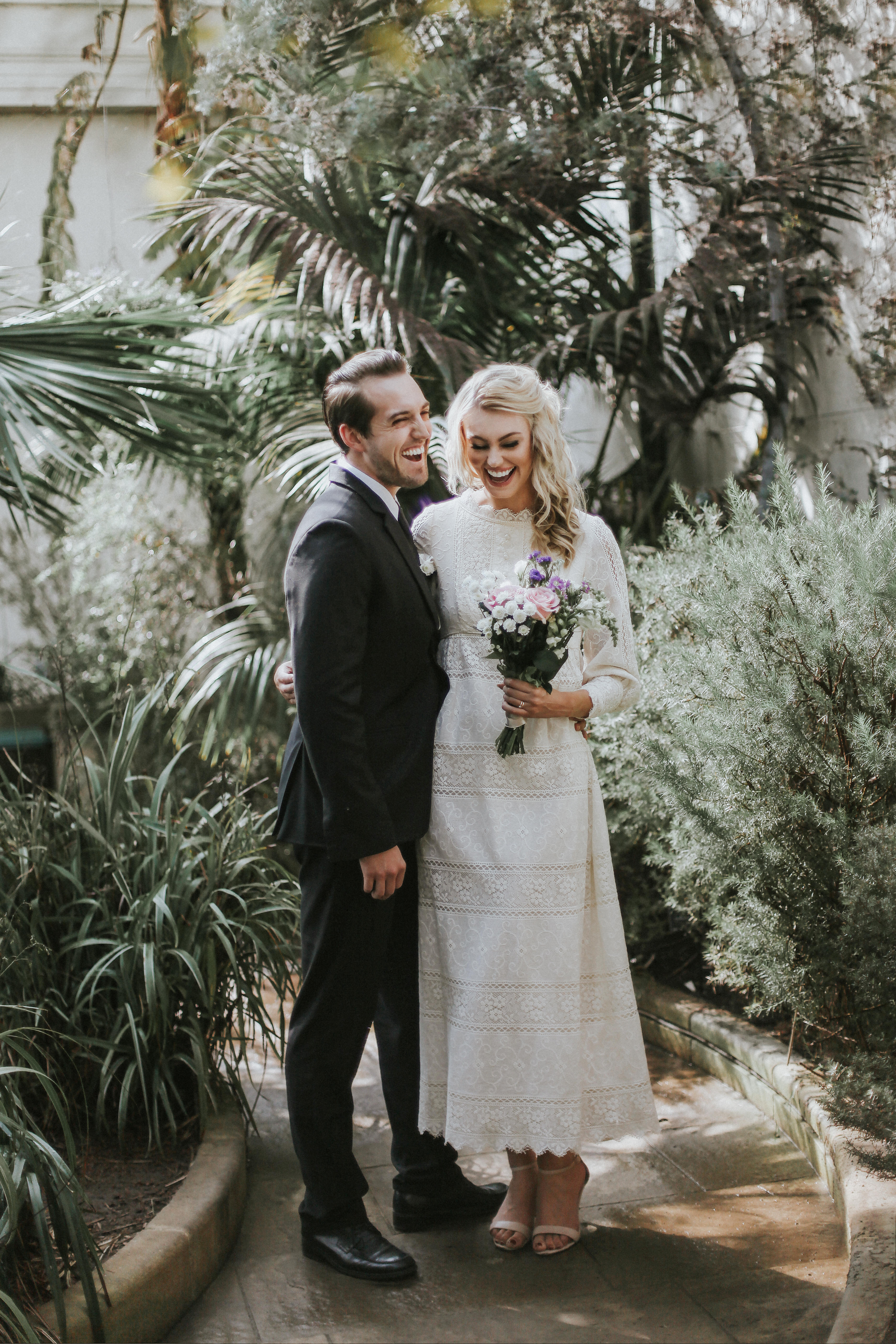 Do you have a particular style of photography?
M: I really enjoy the photojournalistic approach to photography, whether I'm "sneaking around in bushes" with a long lens, or getting shots of people chatting and laughing together, it seems to be a great way to capture the true emotions of the day because people are not aware that you're there.
One thing that has been said to me on numerous occasions over the years by different couples is that they thought there would be fewer photographs in the final collection than there actually were. This was because I blended into the background so much that the couple barely saw me throughout the day. Couples are also usually very pleased to see natural photographs of their guests looking genuinely happy on the day.
Chloé has a very graphic style, but at the same time, she manages to capture a really pure and truthful sense of the emotions on the day. Chloé edits all of the photographs and has a way of bringing out natural tones that make all of the photographs tie together extremely well.
C: Ever since my childhood the outdoors, wildlife and nature have played a prodigious part in my work and have forever influenced my style. Inspired by these elements, I tend to gravitate towards neutral, earthy palettes and the soft muted tones that are often associated with film.
What advice would you give our couples on questions they should ask a potential photographer before booking?
C: To make sure nobody's time is wasted, there are two questions that you should definitely open with. Providing your wedding date and location, ask the photographer if they are available and whether or not they cover your area. These may seem like obvious opening questions, but you would be surprised at how many people forget to ask. If the photographer is available, then you can proceed to ask more questions such as "do you shoot film and/or digital?", "what packages do you offer?", "do you have public liability insurance?" and "what is your turnaround time?".
I'm going to stop there because there is no shortage of checklists online to help with those kinds of questions… and I'm going to go against the grain a little and suggest that you go ahead and ask to meet up with them. It is so important that you make sure you find the right photographer for the both of you. It's such a personal aspect of the day and will continue to be for years to come, as the set of photographs will be one of the only things you take away from your wedding day. If you're meeting with a wedding photographer, it really helps if you try to get to know one another. Hopefully, this can lead to you establishing a relationship which makes everyone feel more comfortable. I think it's so lovely when a couple are able to relax and trust us. When it comes to asking questions during the meeting, don't worry about what gear they have or whether they shoot in RAW or jpeg… by this point, it is safe to assume you have seen their work and you like it. You want to know about who they are and what they are like so that you can get an idea about whether or not they should be such a big part of your day.
To find out more about Chloe and Martyn and see more of their stunning pictures, head to their website: here.