Today we're talking about how to style a warehouse wedding. We just adore this cool yet unconventional wedding venue. It's becoming increasingly popular, and it's easy to see why brides and grooms are loving the industrial vibe.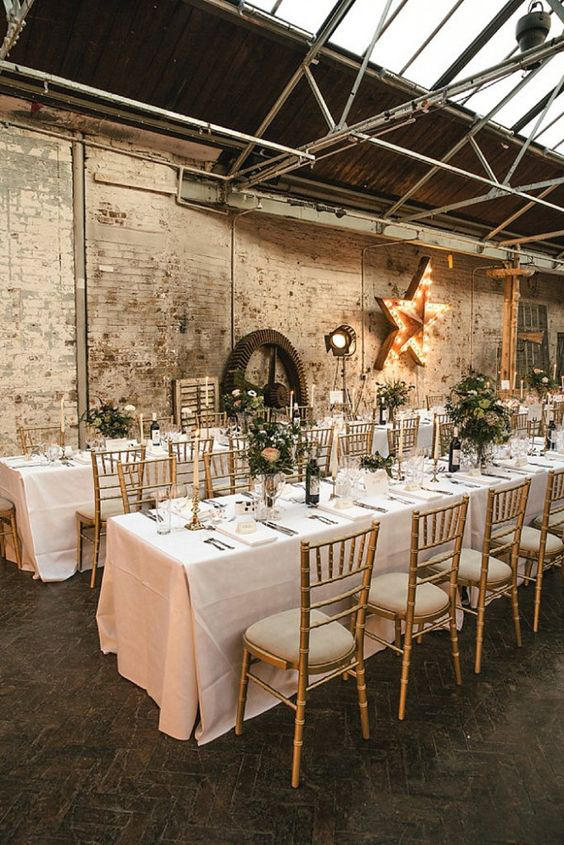 An abandoned warehouse offers couples the chance to dress a blank canvas, creating a gritty wedding location that completely suits them as a couple. With exposed brickwork, distressed wooden floors and moody metal elements, a warehouse wedding combines romance with a twist of industrial glamour.
First things first – your wedding stationery. Give your guests a glimpse of what's to come with some ultra chic geometric-inspired wedding stationery. Whatever colour scheme you've chosen, be sure to include it in your wedding stationery to give a subtle nod towards your theme. Follow the style through to your reception stationery, including table plans and places names. You're guaranteed to impress your guests.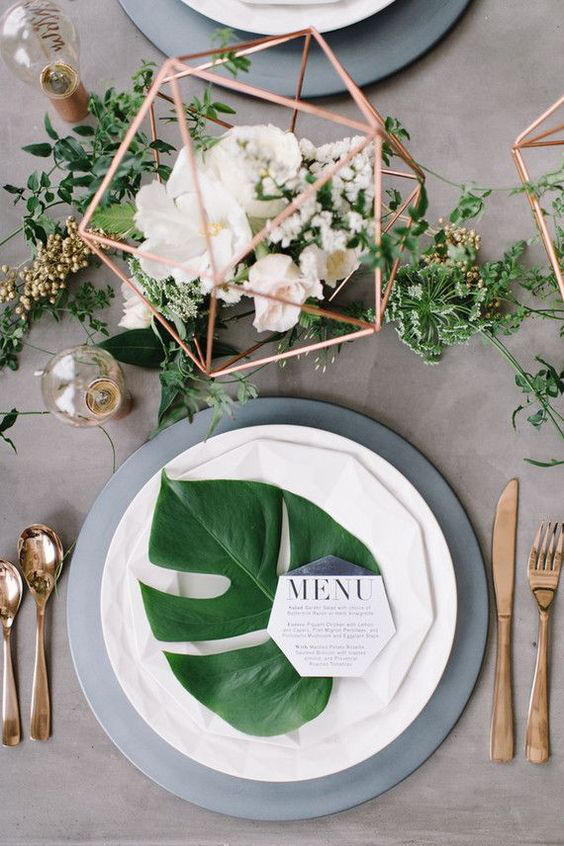 This contemporary wedding venue is all about city chic and as it's such a vast space to fill you can have a ton of fun styling it. It's important to find the balance between leaving it too bare and overdoing it. With this wedding venue, it's best to go for a smaller number of big features that will have maximum impact, rather than lots of little details that will just get lost amongst the space. Follow our styling tips to evoke an industrial vibe paired with luxury elements.
Although you want to keep your location looking ultra-chilled, it is essential that you add a touch of warmth and light so that it also appears welcoming. We like the idea of huge, light up letters but stay away from the usual 'LOVE' or your initials and think of something more fun! Not only will these look incredible in your wedding photographs, they'll also create an amazing backdrop for your ceremony or dance-floor area. Hanging edgy light bulbs will add to the urban vibe whilst adding a hint of must-needed ambience.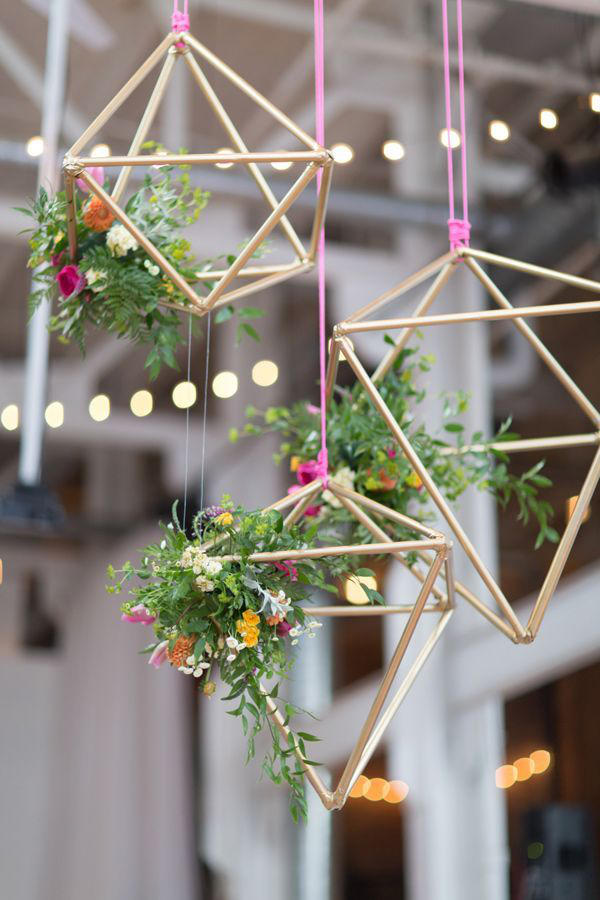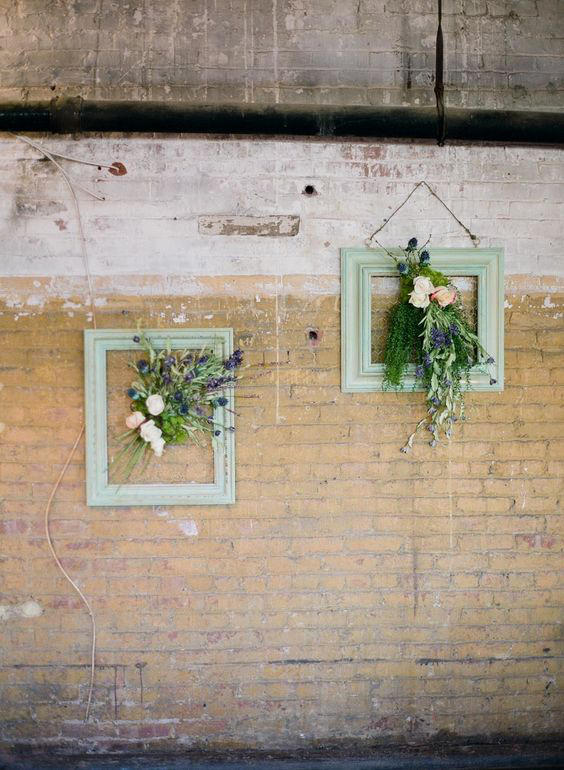 Long, dramatic banquet tables are an absolute must-have when it comes to any warehouse wedding. It also adds intimacy to your wedding breakfast and means your guest will be able to get to know one another. Team your reception tables with metallic, Tolix style chairs – these are fun and it's one way of making your wedding unique. Decorate your tables with stylish copper vases and succulents – these are really on-trend for 2016 and they'll fit in with your 'industrial meets chic' wedding theme perfectly, whilst introducing a fun splash of metallic accents.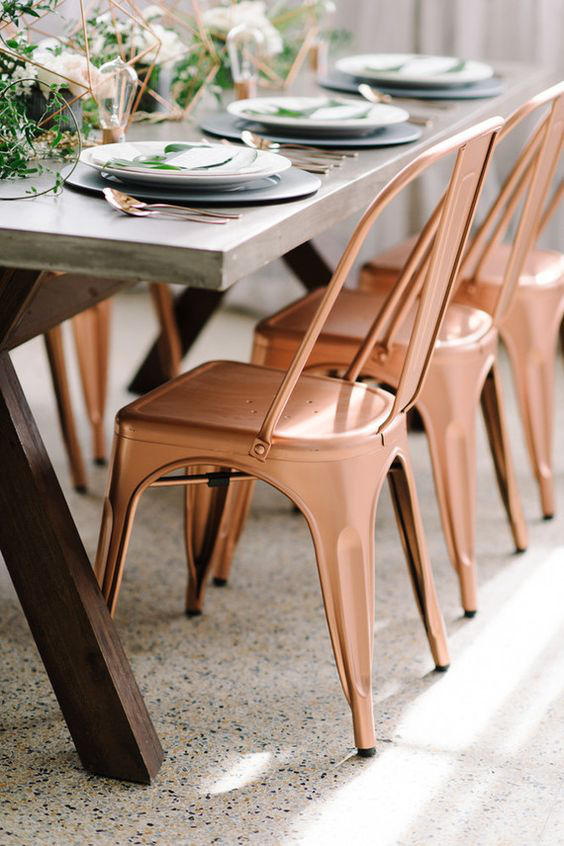 Inject some colour into your wedding venue with quirky, colourful paper pinwheels. A fab alternative to traditional bunting and they'll set the scene for when you say 'I do'. Another idea is to build a striking installation using gold glitter dipped feathers, or an array or vintage chandeliers and weathered frames.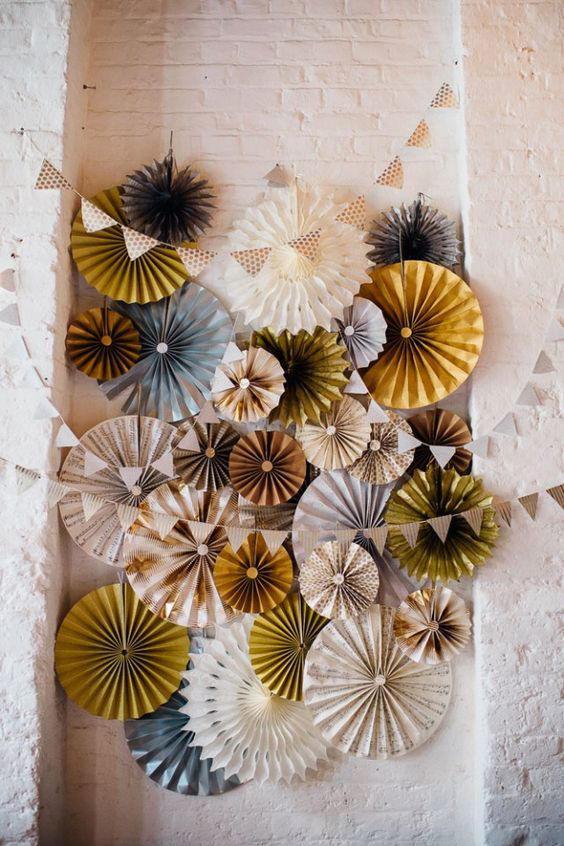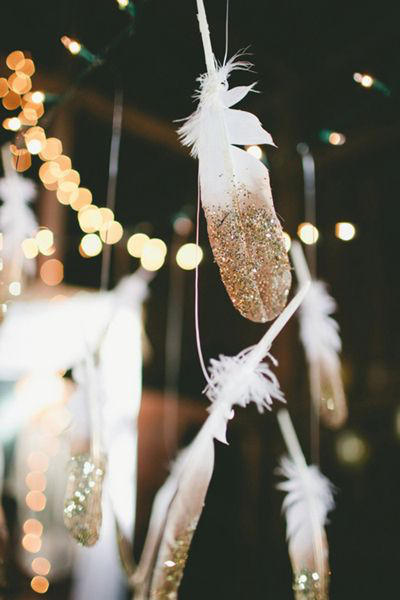 Want to create a laid-back space for your guests to chill out and absorb the vibe? Why not add a couple of worn-out sofas and armchairs where your guests can take a time-out from all the dancing? This adds to the décor and will definitely come in handy – it also adds a touch of industrial charm to your big day.
A warehouse wedding is a perfect alternative to a traditional wedding venue, particularly if you want to plan a unique, urban wedding day. One of the best things about a warehouse wedding? You are spoilt for choice when it comes to choosing your colour scheme: from gorgeous gold to romantic red – you're not limited! We've focused mainly on metallic tones to give you an idea of how to plan a day that simply oozes glamour, but you can choose a colour scheme to suit you as a couple.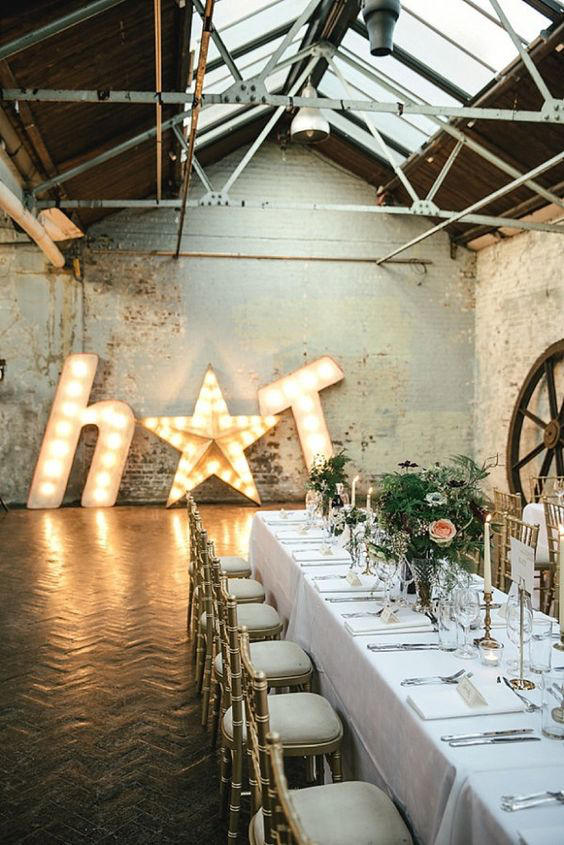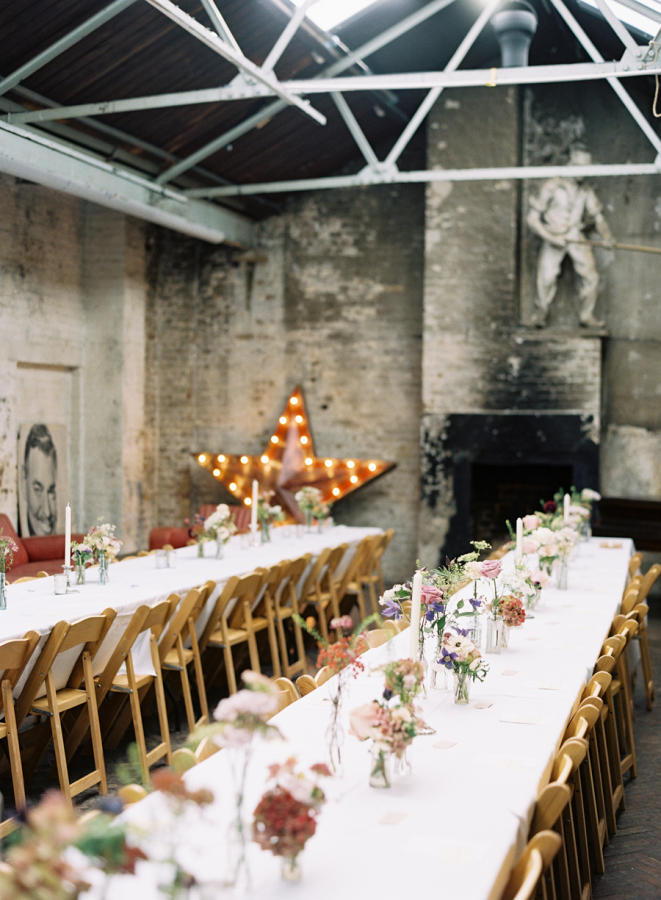 Photography Credits (in order shown)
www.kat-hill.com/www.sarahstreetphotography.com / www.jessicacooperphotography.com / www.caraleonardphotography.com / www.sarahstreetphotography.com / www.mariannechua.com / www.thehursts.co / www.kat-hill.com / www.kat-hill.com/