Today we're starting a new feature – moodboard of the month! This month we're going with flamingos! They are everywhere right now and we love how colourful and stylish they can look – they can bring a quirky little twist to your day.
We'll be scouring the best pics on the web, Instagram and on Pinterest to bring you some stylish theming and decor ideas that are on trend right now. We'll show you how to use them in your wedding decor and give you a little photo inspiration. As with all theming boards and decor ideas, to stay away from it looking tacky, be subtle. Pick a few ideas and incorporate them in a fun way but don't overdo the flamingos!
Look out for 2016's hot wedding trend next month with our Geometric Wedding moodboard and if there's a particular style you need help with, just let us know and we'll feature a moodboard just for you.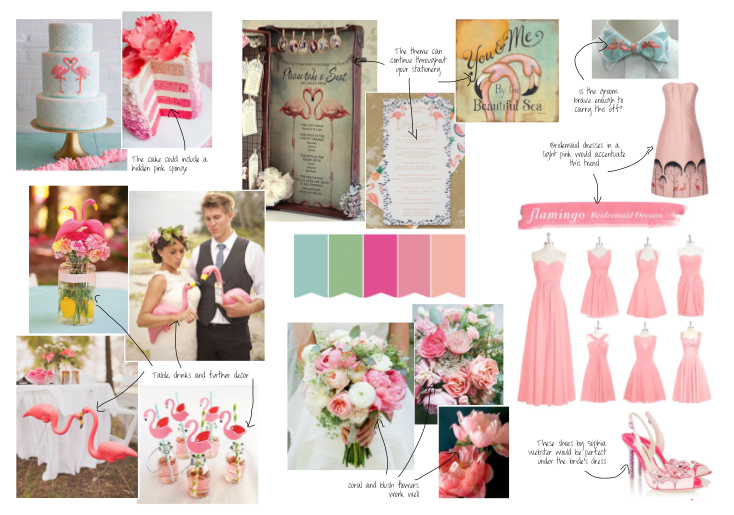 In the UK or Internationally, in a manor house or an urban warehouse; we always get excited about planning spectacular weddings, wherever your dream venue might be.
Whatever the location, we'll always bring our ethos of modern luxury to life. There are no restrictions or rules for location when it comes to styling. We'll embrace our love of design, and use your venue as a canvas to make your contemporary vision a reality. We love to collaborate with style-conscious couples, so our planning service is always a shared journey.