It's the last day of the month which means it's time for this month's moodboard and as promised, we've been playing around with geometrics. You'll have noticed we love this look – it's really on-trend right now and looks brilliant for urban weddings, especially if you're using a big space like a warehouse or large hall that doesn't already have much decor.
Most of the geometrics looks you'll see this year are based around the copper and metal tones as they're popular for the industrial vibe that's very 2016, but I actually love this look with a bit more colour. If you're in a neutral or grey space, adding the colour can liven things up a bit so you still have the modern but in a more fun way.
Here's how to get the look – as always, don't go overboard – you don't need to use too much to make a statement. With geometrics, big and bold works best but choose a few key pieces to make that statement!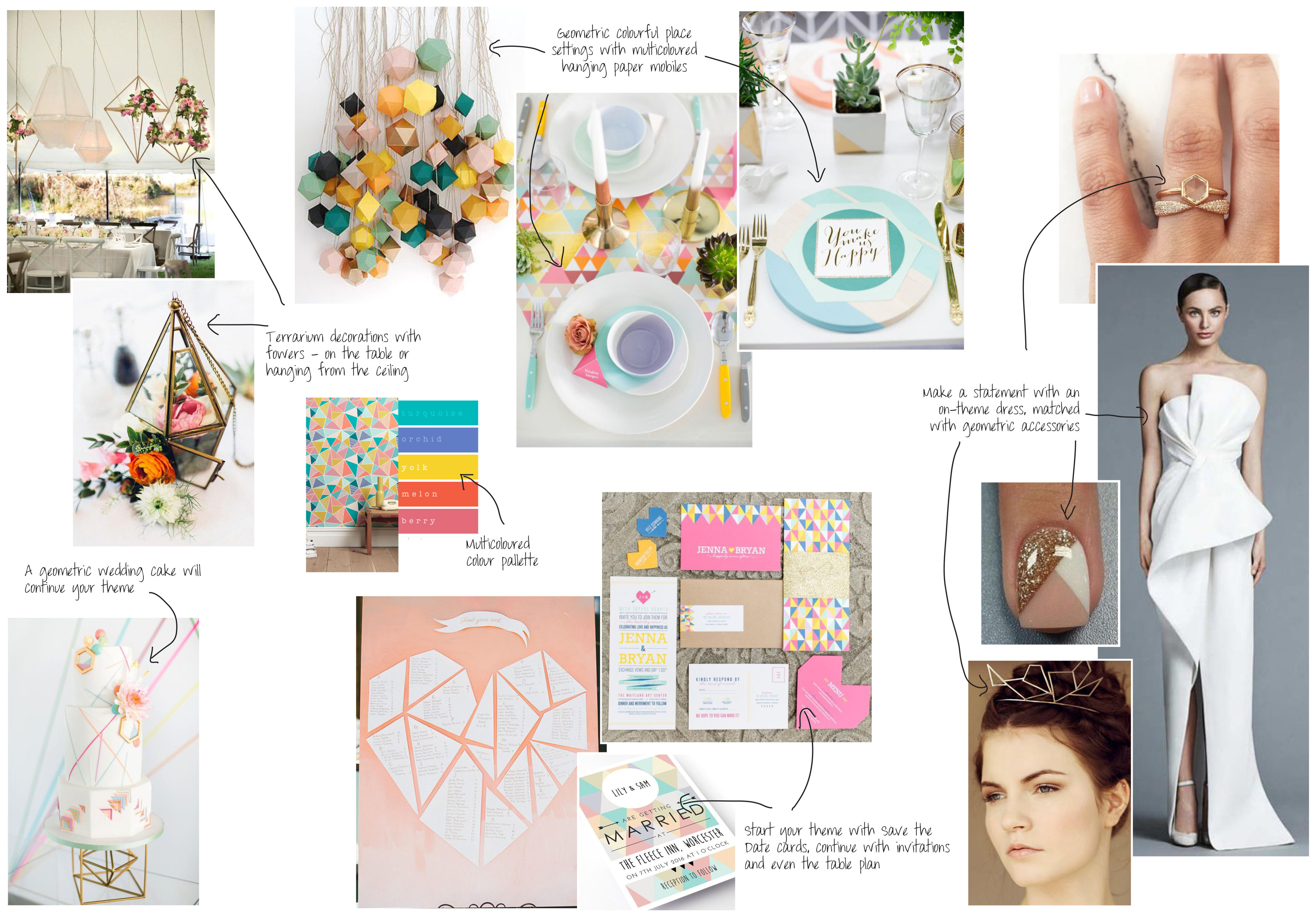 As the industry leader in modern, luxury weddings, we're experts at balancing the need to embrace current trends in a timeless, stylish manner.
Led by a husband and wife team, we have over a decade of experience in event management. Combined with a great eye for design, and flawless organisational skills we create stunning weddings, that are planned to perfection. We love to introduce design elements from eclectic sources to complement our fundamental belief – real style never goes out of fashion! And with our roots firmly in entertainment, we really do know how to put on a great party!
Most of all, we aim to ensure every element of your day is uniquely 'you'.