It's the end of November (What? How??) which means it's time for the moodboard of the month. We're now a bit cold and the days are looking at bit miserable so we've gone back to one of our great loves as it's bright and fun and makes us happy! We're talking street art!
Perfect for a warehouse wedding, railway arch or studio wedding, this very urban wedding look oozes creativity, city style and lots of personality! If you're going to do it, we think it's best if you really go for it – no holds barred – rather than little touches here and there as the point of street art is to show your own style and not to do it sheepishly!
For a shortcut in props and decor, choose somewhere that already has this vibe going – the courtyard in Hoxton Arches is a perfect example but East London is full of great spaces that will work – that way you already have the basics done for you. Make sure your bridal style matches the look of this wedding. A grand princess dress just isn't going to cut it!
What do you think? Are you brave enough for this look?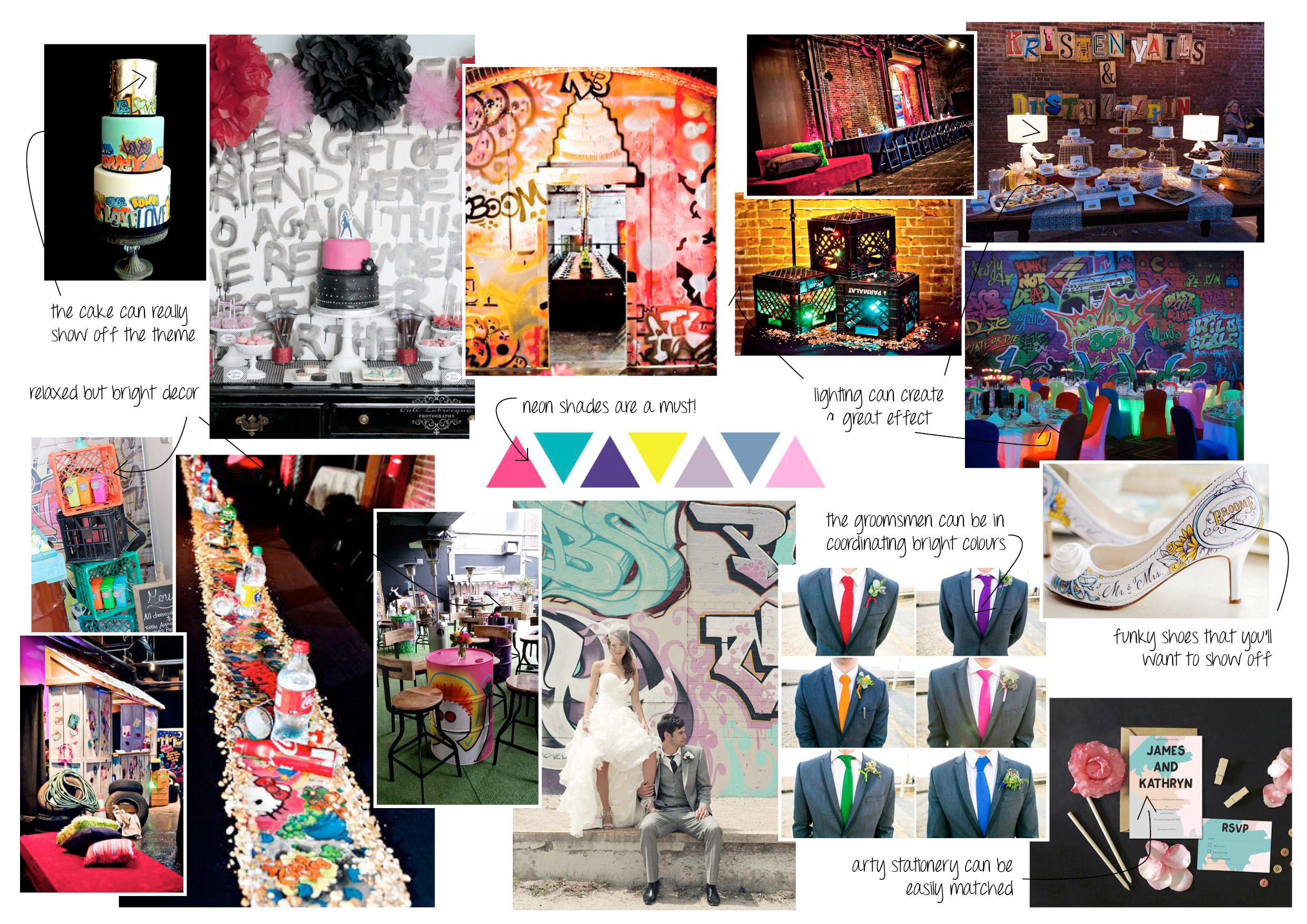 As the industry leader in modern, luxury weddings, we're experts at balancing the need to embrace current trends in a timeless, stylish manner.
Led by a husband and wife team, we have over a decade of experience in event management. Combined with a great eye for design, and flawless organisational skills we create stunning weddings, that are planned to perfection. We love to introduce design elements from eclectic sources to complement our fundamental belief – real style never goes out of fashion! And with our roots firmly in entertainment, we really do know how to put on a great party!
Most of all, we aim to ensure every element of your day is uniquely 'you'.