It's the last Moodboard of the Month for 2016 and so we're taking you straight into one of 2017's biggest wedding trends – the geode!
Everyone loves a bit of shiny, don't they? Well if you go the geode route, you can have that in abundance! Stick to the brighter jewel colours to keep the whole look a bit more modern and then use sparingly on just a few elements of your day such as the table names or the main feature such as the beautiful hanging centrepiece in the moodboard below.
Mix with a watercolour look on stationery which looks great and so bright! We can see this theme hanging around for at least a couple of years.
Let us know what you think and have an amazing start to 2017!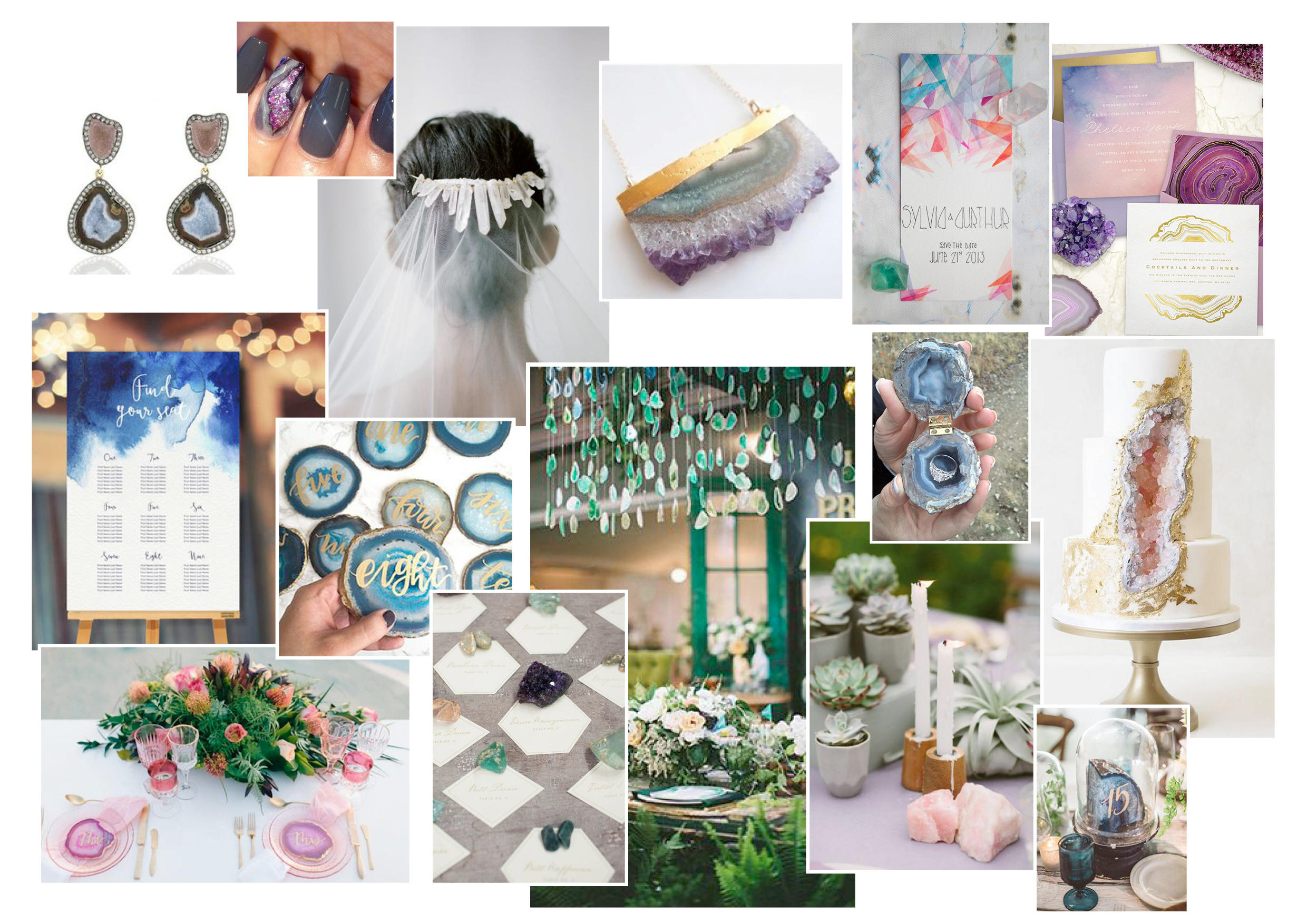 As the industry leader in modern, luxury weddings, we're experts at balancing the need to embrace current trends in a timeless, stylish manner.
Led by a husband and wife team, we have over a decade of experience in event management. Combined with a great eye for design, and flawless organisational skills we create stunning weddings, that are planned to perfection. We love to introduce design elements from eclectic sources to complement our fundamental belief – real style never goes out of fashion! And with our roots firmly in entertainment, we really do know how to put on a great party!
Most of all, we aim to ensure every element of your day is uniquely 'you'.
Related Tag: Wedding Planner London