If you're anything like us, you'll love the idea of using succulents at weddings. Simple and stylish, these plants look utterly divine at any wedding. Wedding succulents are a modern and minimalist alternative to traditional wedding blooms, yet they still give your big day a botanical touch. Ultra-versatile, they can be used in a variety of different ways throughout your wedding day details. From your bridal bouquet to your guest favours, let's take a look at how you can incorporate them into your wedding day…
Wedding Favours and Place Settings
One of our favourite ways to use succulents at weddings is by offering them to your guests as favours. Wedding favours are notoriously difficult to choose, and understandably so. You want to choose a favour that reflects your theme, as well as being something that your guests will use after your wedding day. Little potted succulents and cacti will look lovely in your guests' homes after your big day, and they'll be a wonderful reminder of your wedding. You could even use your succulent wedding favours as part of your place settings too! Simply attach a tag to the pot, or write the name of each guest on the pot itself. You could write a sweet message such as 'Let Love Grow' on each favour. Succulent favours are a fab choice if you're planning a greenhouse, botanical or minimalist wedding day.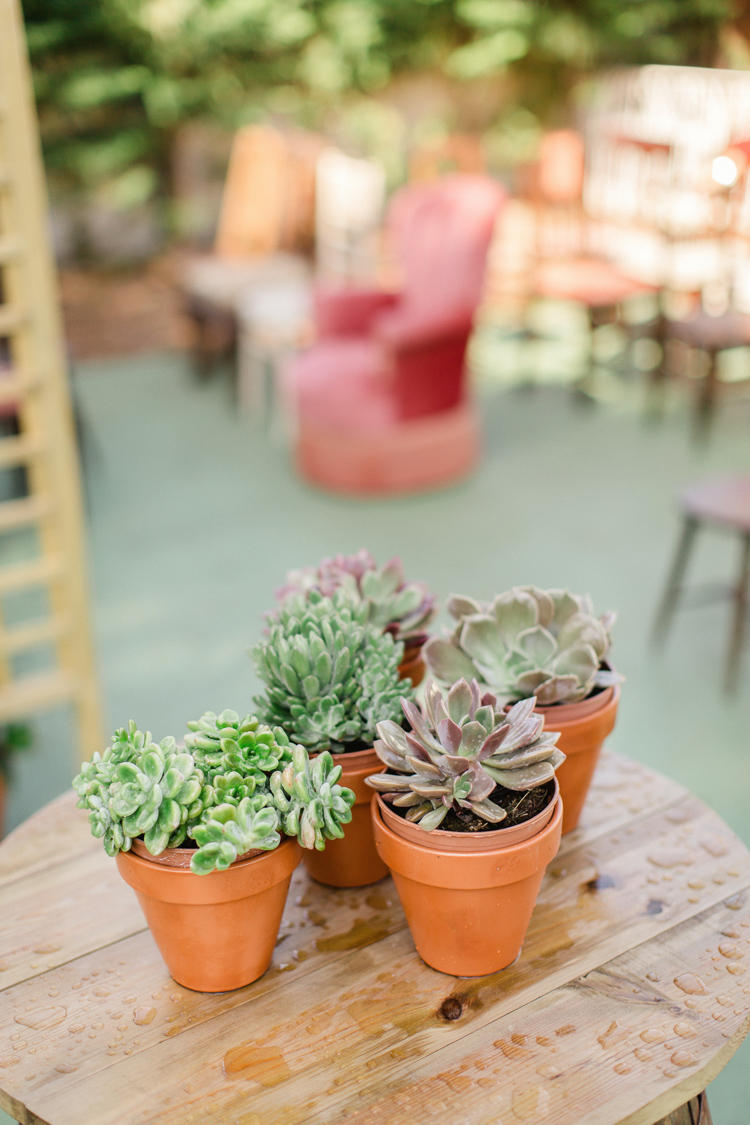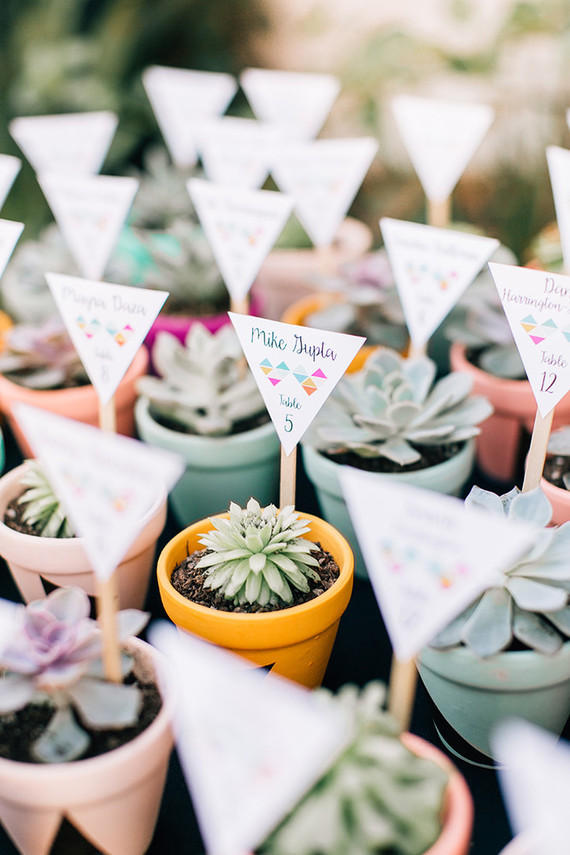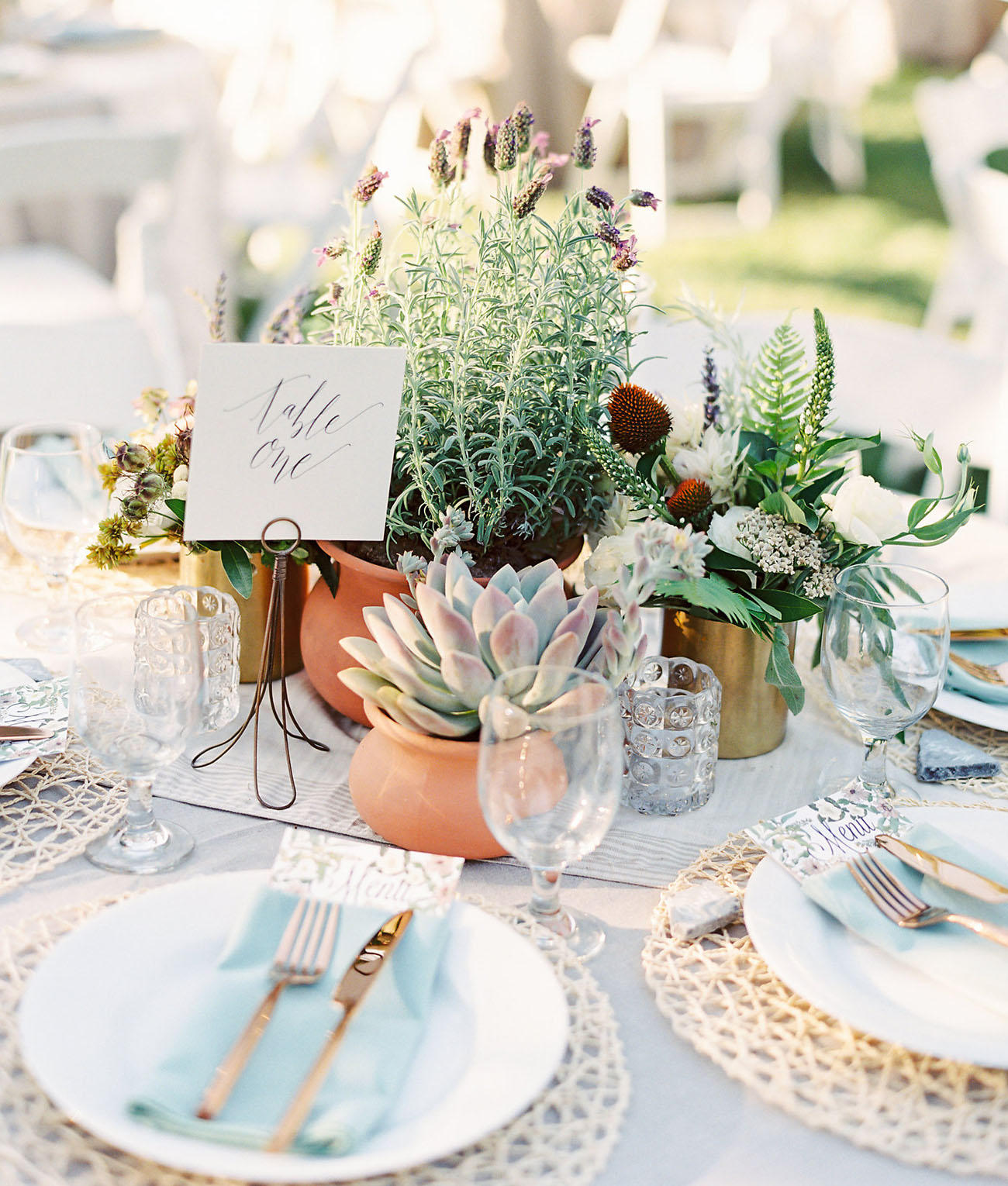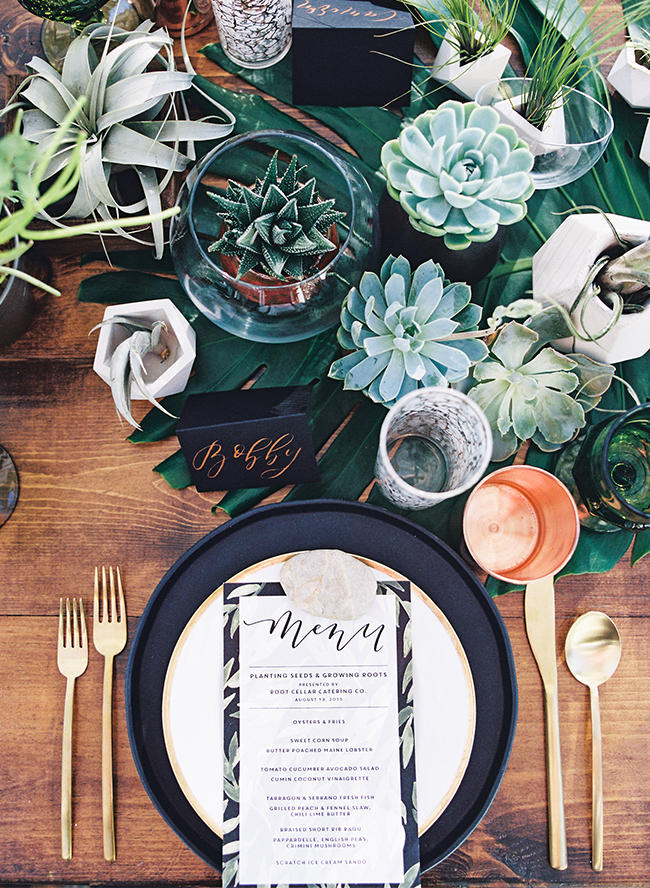 Wedding Bouquet
Have you ever considered incorporating succulents into your bridal bouquet? Not only do they give your wedding blooms a unique touch, they add dimension, texture and lots of unusual colours. You'd be forgiven for thinking succulents only come in green hues. They can also be blue or purple, so there's a lot of succulents to choose from. You could work in a few subtle succulents here and there, or you could opt for a bouquet made out of just succulents. The choice is yours!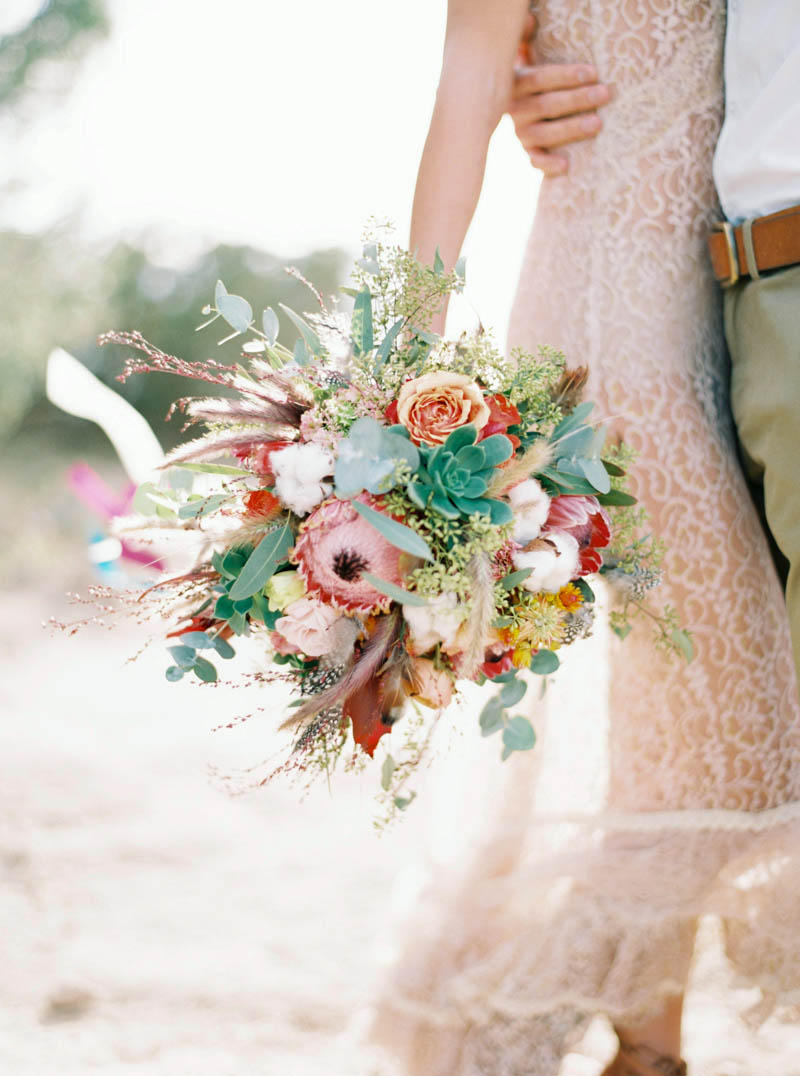 Wedding Buttonhole
Succulents are also great choice for groom and groomsmen's buttonholes. You can team them with feathers, ribbon, flowers or just a single succulent will look handsome.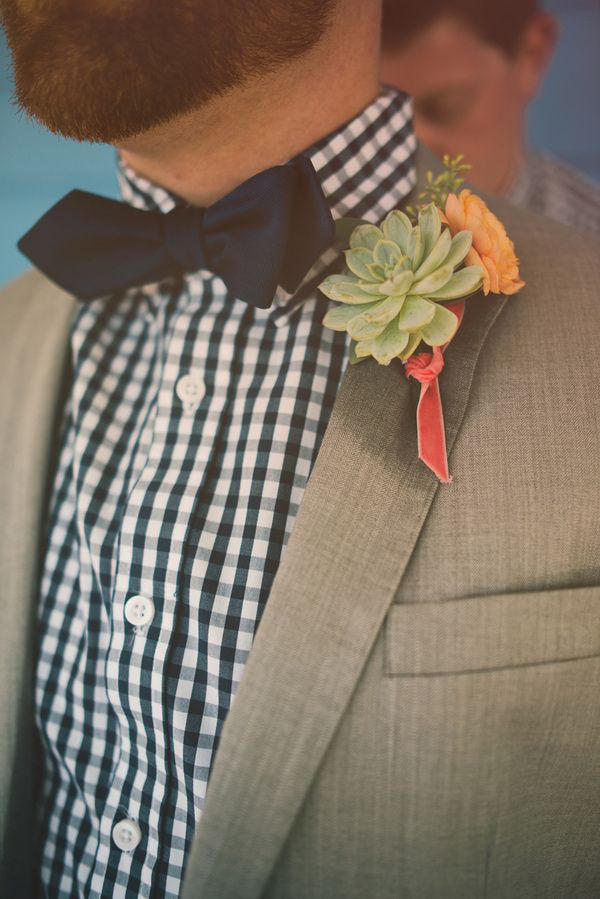 Wedding Hair
Don't fancy a traditional bridal flower crown? Don't fret, a succulent hair vine will look equally chic. A few succulents worked into an elegant up-do will also look lovely and it's a fab alternative to wedding accessories.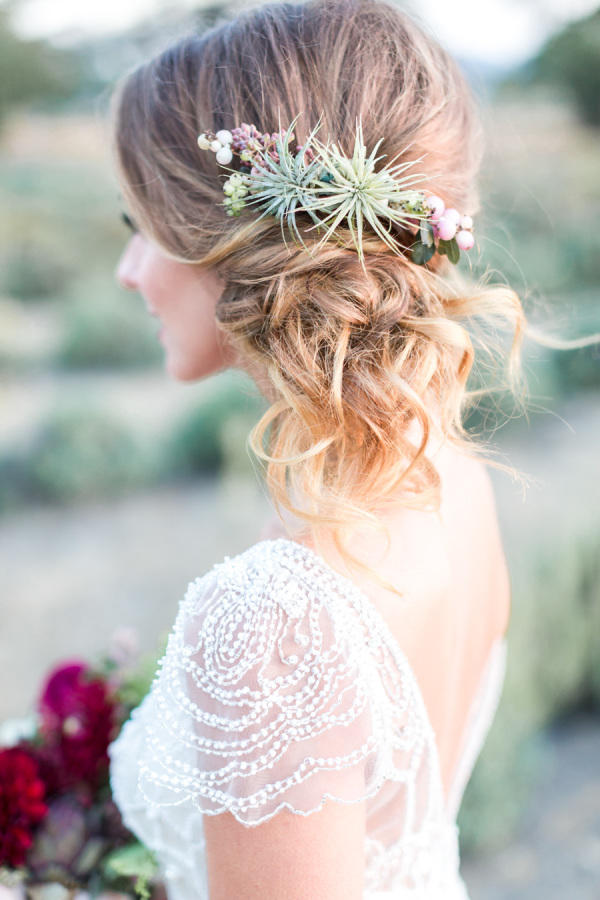 Wedding Centrepieces
Succulents make the most stylish centrepieces and there are so many ways to add the WOW factor to your wedding tables. You could fill hanging glass terrariums with succulents, greenery and air plants. They'll look incredible hanging from the beams of your wedding venue and they'll give you more space on your tables too. Copper and bronze terrariums are also the perfect match for succulents, just place them in the middle of a round table or line them along a trestle table.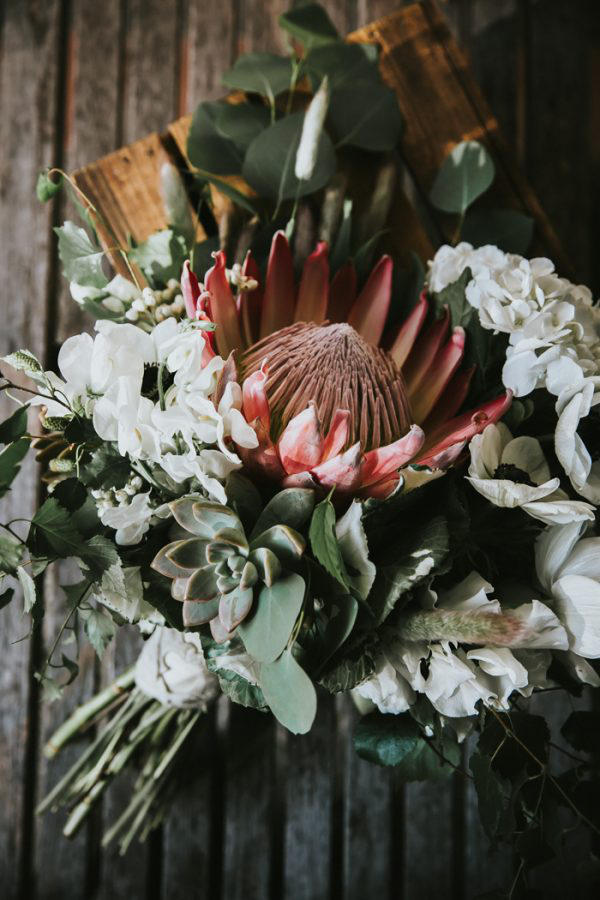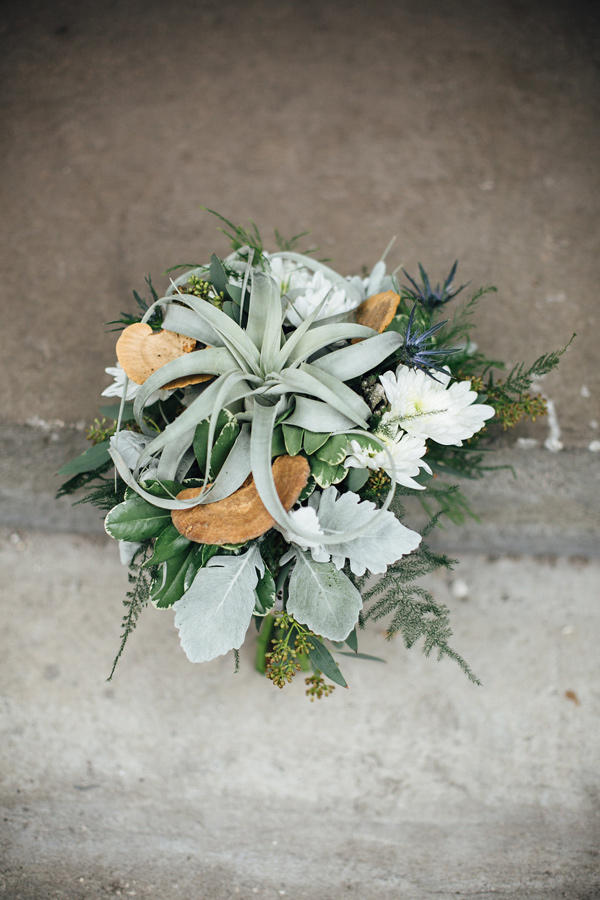 Wedding Cakes
Add a touch of chic to your wedding cake by using succulents as your decorations. You could use large succulents as an unusual cake topper or you could simply decorate your dessert table with a variety of succulents.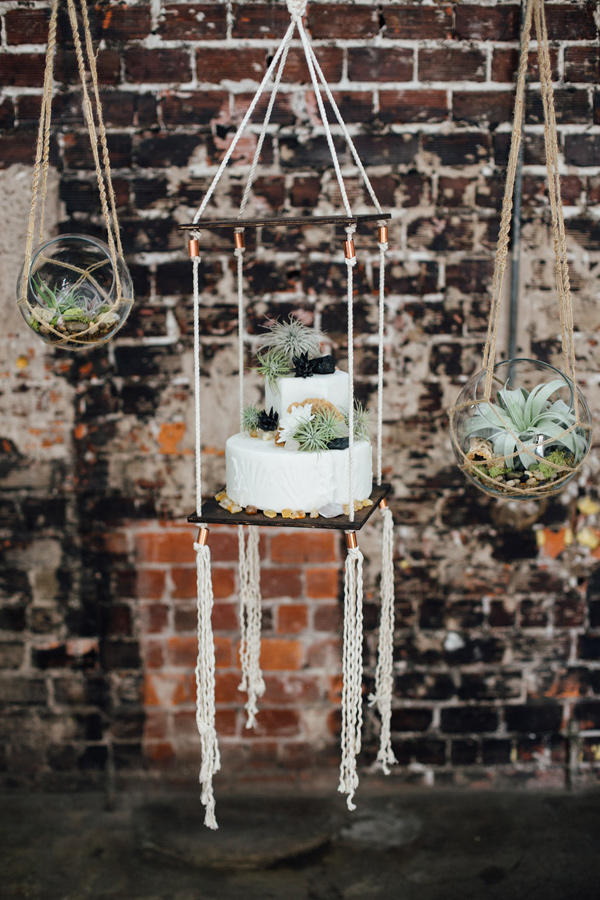 Wedding Gift Table
Tie your succulent wedding theme together by decorating your card and gift table with potted succulents or terrariums. You could fill a weathered suitcase with succulents if you're planning a vintage industrial wedding day, or you could surround a wooden crate with succulents for a warehouse celebration.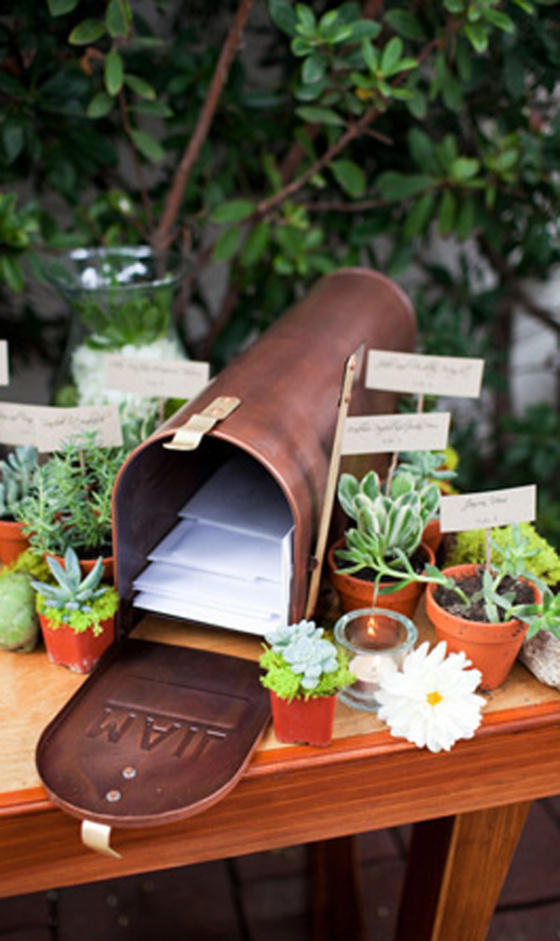 Wedding Ceremony
Give your wedding ceremony a modern botanical vibe by attaching succulents to the end of your chairs, or by lining the aisle with succulents. You may have spotted our recent post about creative ideas for wedding ceremony backdrops, and we think a succulent backdrop will look truly special.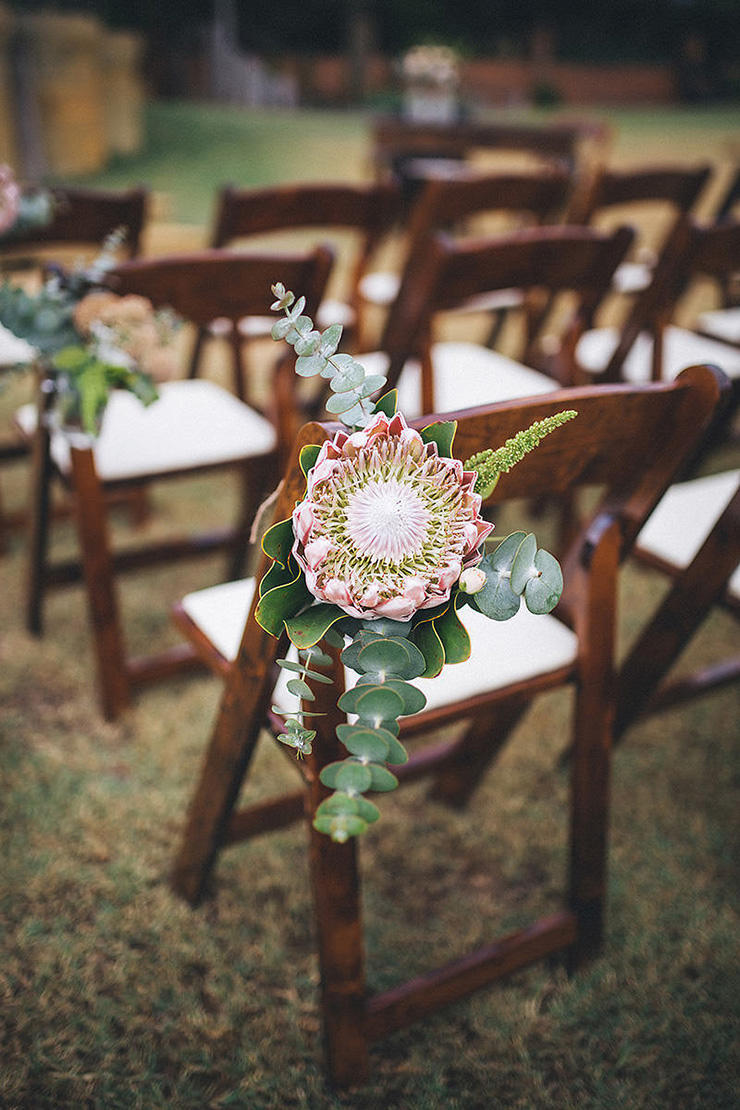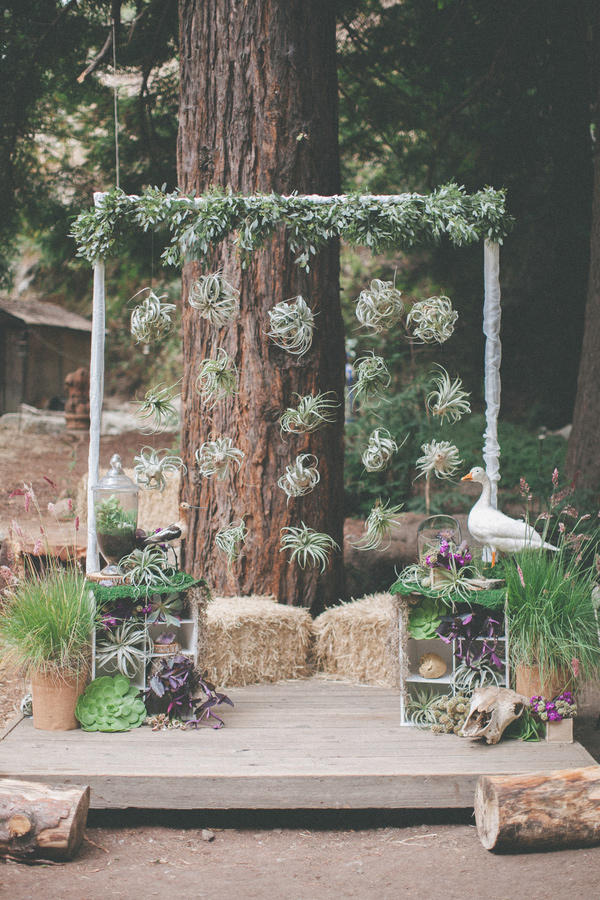 Succulents are the perfect match for an urban, industrial or warehouse wedding venue and as you can see they can be used in so many different ways throughout your décor and aisle style.
Related Tags: London Wedding Planner
Photography Credits (in order shown)
www.mattandlenaphotography.com / www.jennabechtholt.com / www.thegreatromancephoto.com / www.jenwojcikphotography.com / www.analuiphotography.com / www.hellomisslovely.com / www.komanphotography.com / www.kristaashleyphoto.com / www.monikagauthier.com / www.monikagauthier.com / www.loveala.com / www.katedrennan.com / www.evynnlevalley.com