Your wedding ceremony is one of the most important aspects of your big day and it's the beginning of your happily ever after, so it's no wonder you want to make it stand out from the crowd! Luckily for you, we're talking all about the different ways you can make a statement wedding ceremony. From quirky chairs to breath-taking backdrops, keep reading if you're a modern bride and groom with tonnes of style…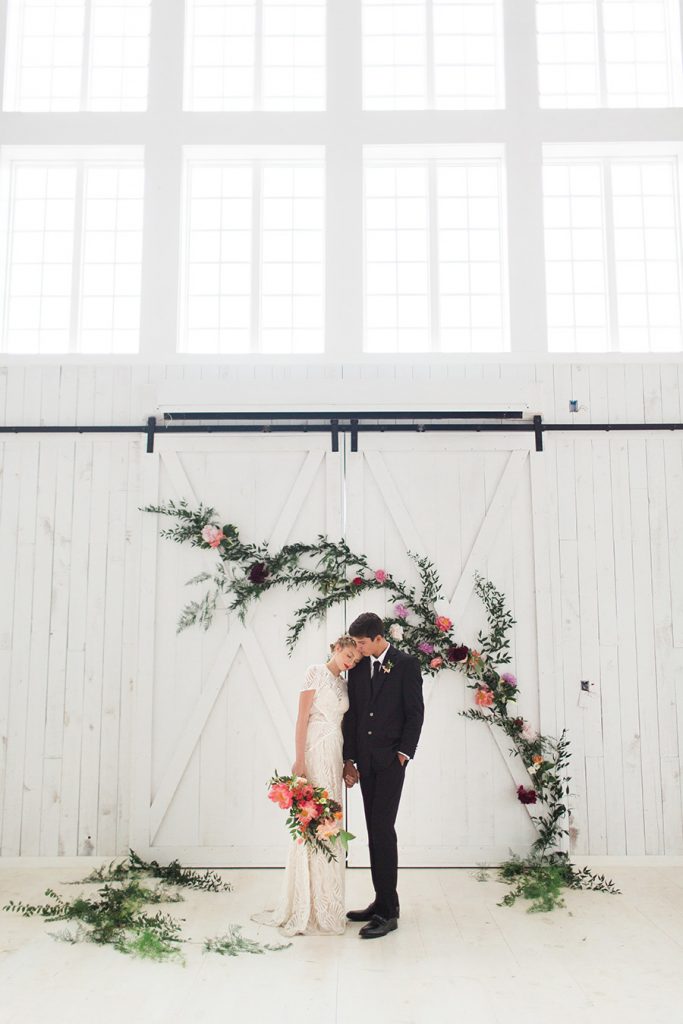 We're all about swapping tradition with alternative options here at Carmela Weddings, and the same goes for your wedding venue! Opt for an unusual setting for your statement wedding, something that you feel reflects your personality and individual style.
If you've chosen a blank canvas wedding venue to host your nuptials, consider adding a pop of colour and interest to your space with a variety of mix and match chairs. You could hire a range of eclectic chairs in lots of different styles and colours – your guests will love the quirky touch and they will effortlessly transform any venue.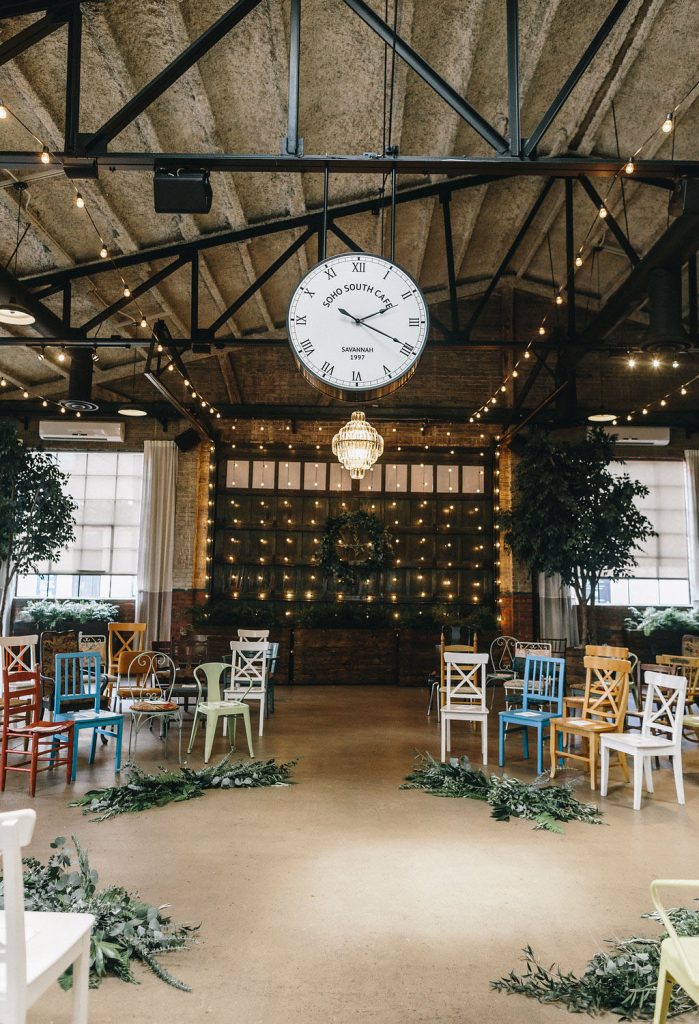 Tolix chairs are a fabulous fit for an industrial-inspired statement wedding celebration and they can instantly add a modern edge to your wedding ceremony.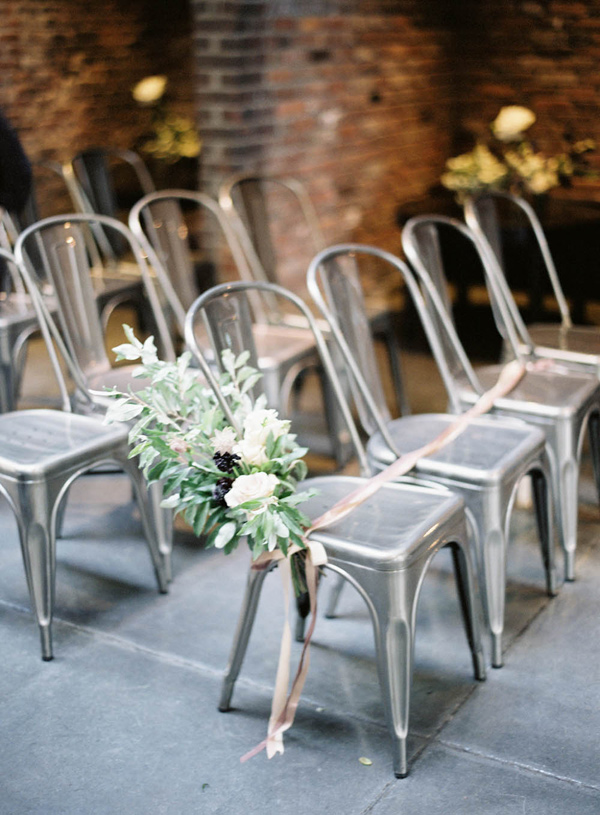 Give your statement wedding ceremony a touch of boho by decorating the space with Moroccan-inspired lanterns, draped curtains and antique-style rugs.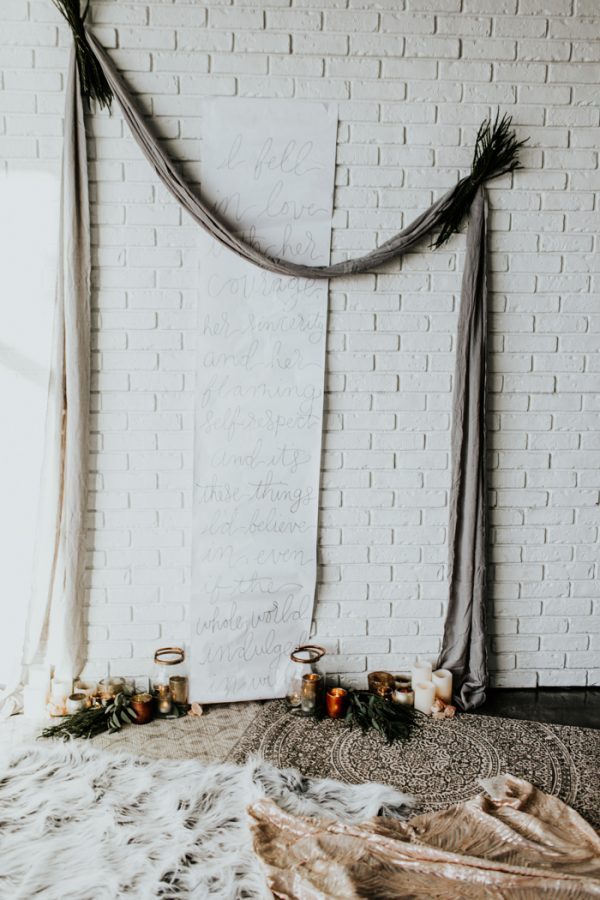 There's nothing quite as romantic as sneaking a 'first look' with your wife or hubby-to-be and this is a rather lovely thing to do before your wedding ceremony. It offers you the chance to grab five minutes together before the celebrations begin and you'll capture some truly memorable photographs. Remember, it's not just about the décor!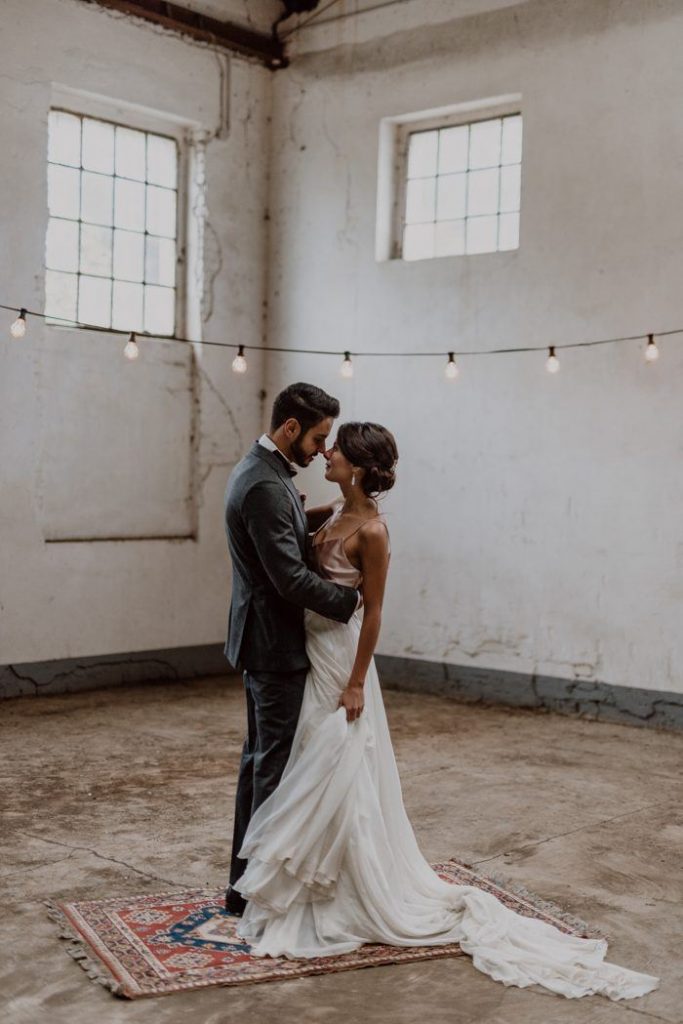 Neon lights are becoming a hugely popular way to decorate your wedding venue, including the dance-floor and bar area. Personalised neon lights are also a great fit for a modern industrial statement wedding ceremony and they look incredible in photographs.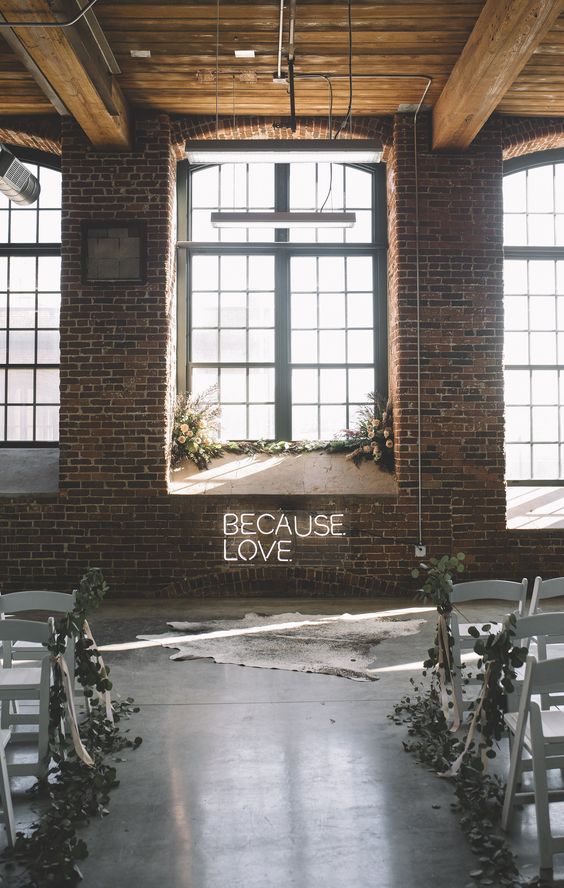 We're all about edgy lighting and we think it can really make a statement at your wedding ceremony. Drape Edison light bulbs from the beams of your wedding venue in varying heights for a modern and stylish celebration. You can also work in lots of other decorations and details for an unforgettable day!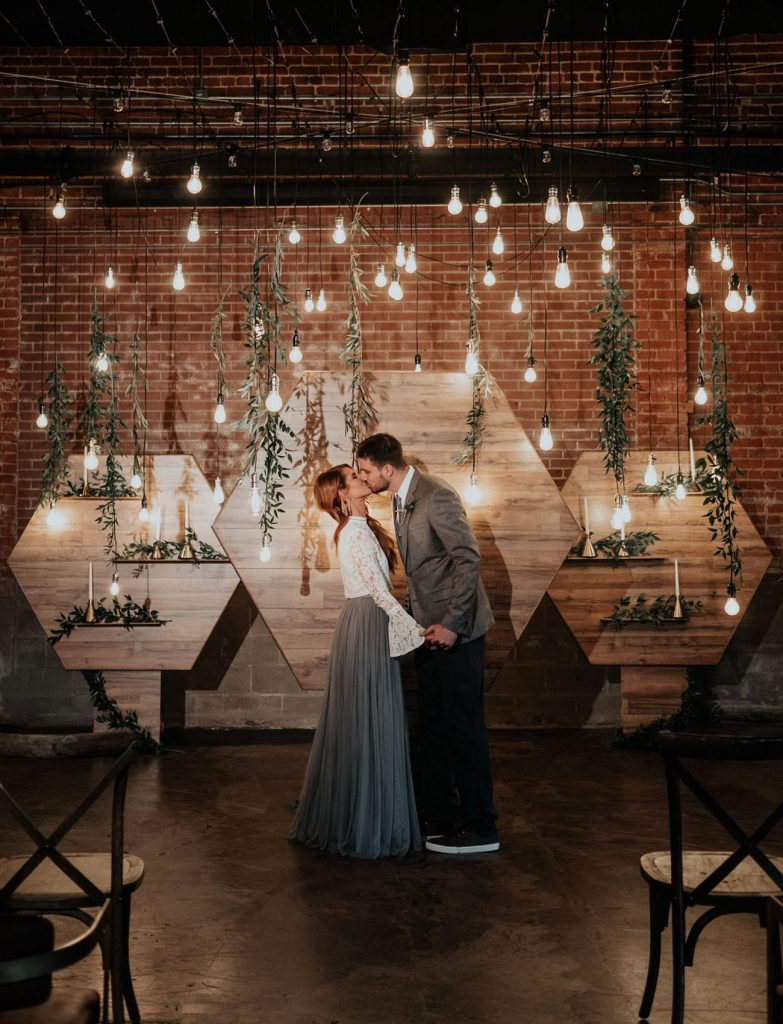 Oversized draped curtains certainly make a statement wedding ceremony but they're also undeniably elegant. They work in any style of wedding venue, from a gritty urban location to a chic city space.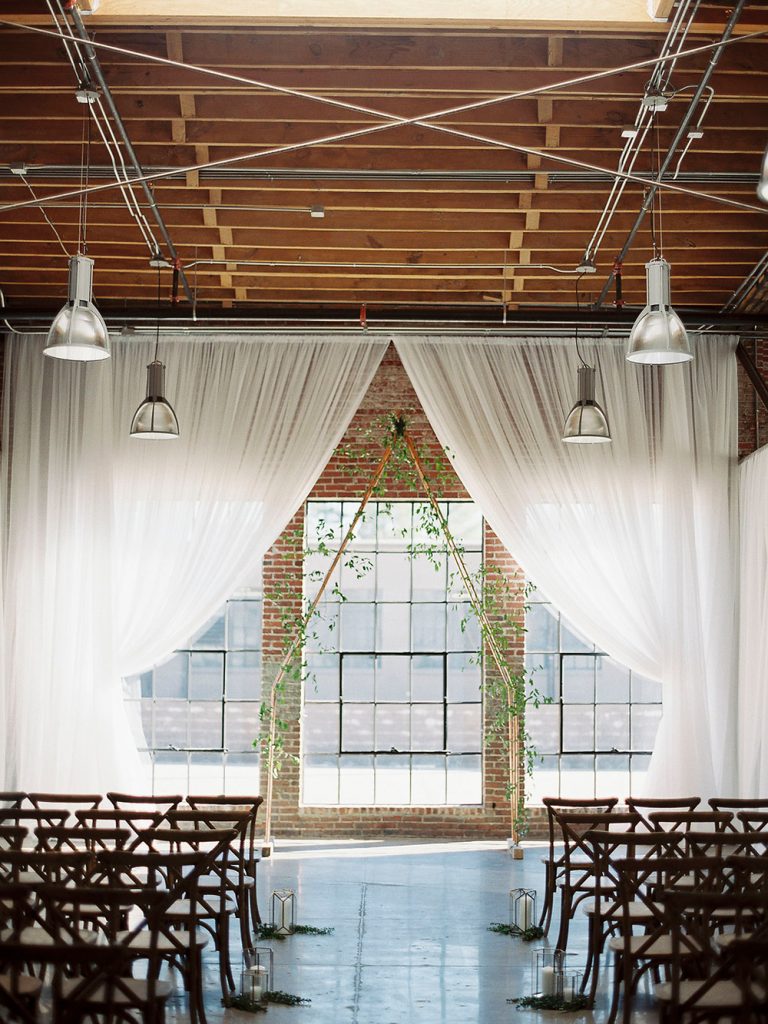 Copper archways are still a huge hit at wedding ceremonies and it looks like this trend is set to stay in the spotlight. You can decorate a copper archway with foliage, flowers or simply surround it with metallic terrariums and candlesticks.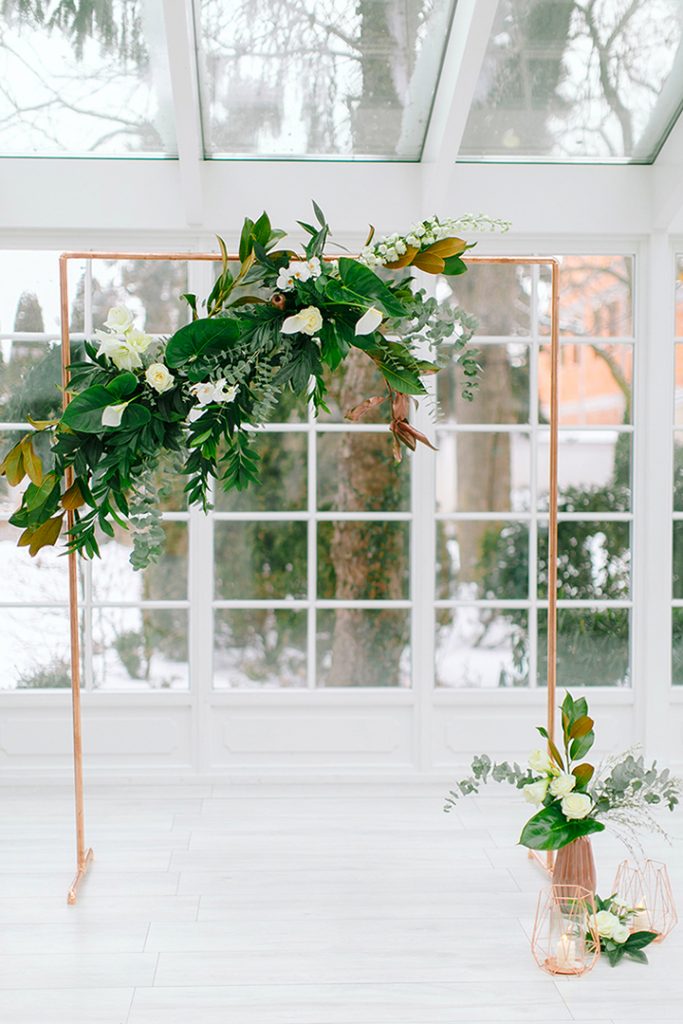 The latest trend in the world of weddings is all about hanging installations and we think a collection of metallic hoops raised from the ceiling is a seriously stylish way to decorate your wedding ceremony. Again, you can adorn them with greenery, pampas grass or even hang geodes from them. The choice is yours, get creative!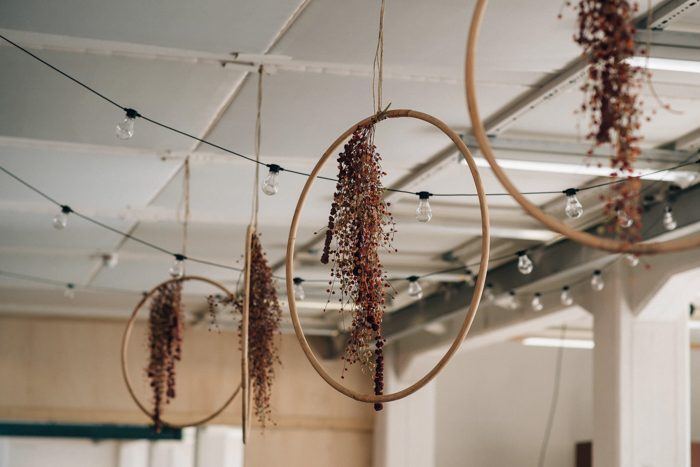 If you want to give your wedding ceremony an industrial yet romantic vibe, a hanging floral installation is made for you. Opt for blooms that match your bridal bouquet and centrepieces for a style that is completely coordinated.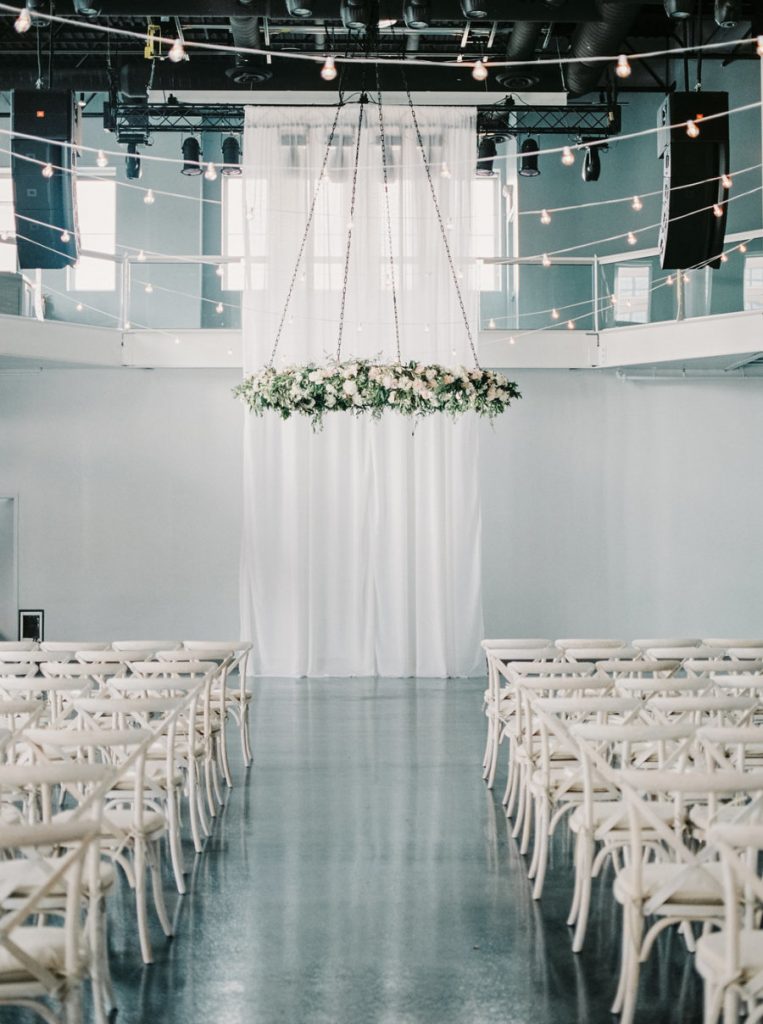 Flowers can effortlessly transform any space and we think they look divine as a backdrop for your wedding ceremony. A floral backdrop will add a feminine feel to your wedding day, but just make sure your desired blooms are in season!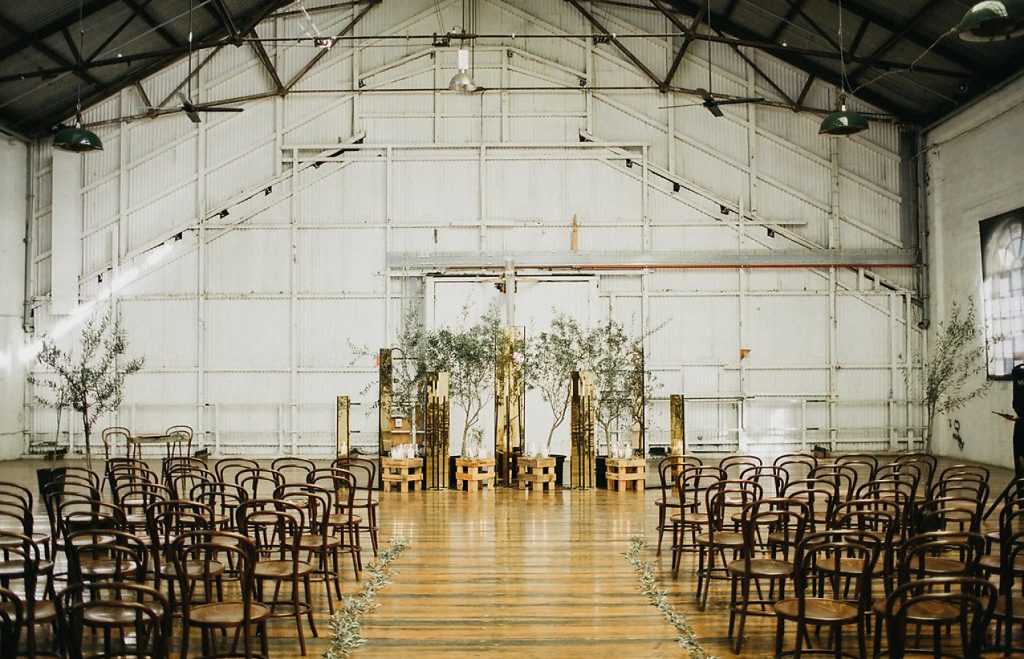 Greenery is still very on-trend for 2018 and it looks striking against the contrast of a white space. Line the aisle with handfuls of foliage and greenery – you could even use palm leaves for a touch of tropical fun.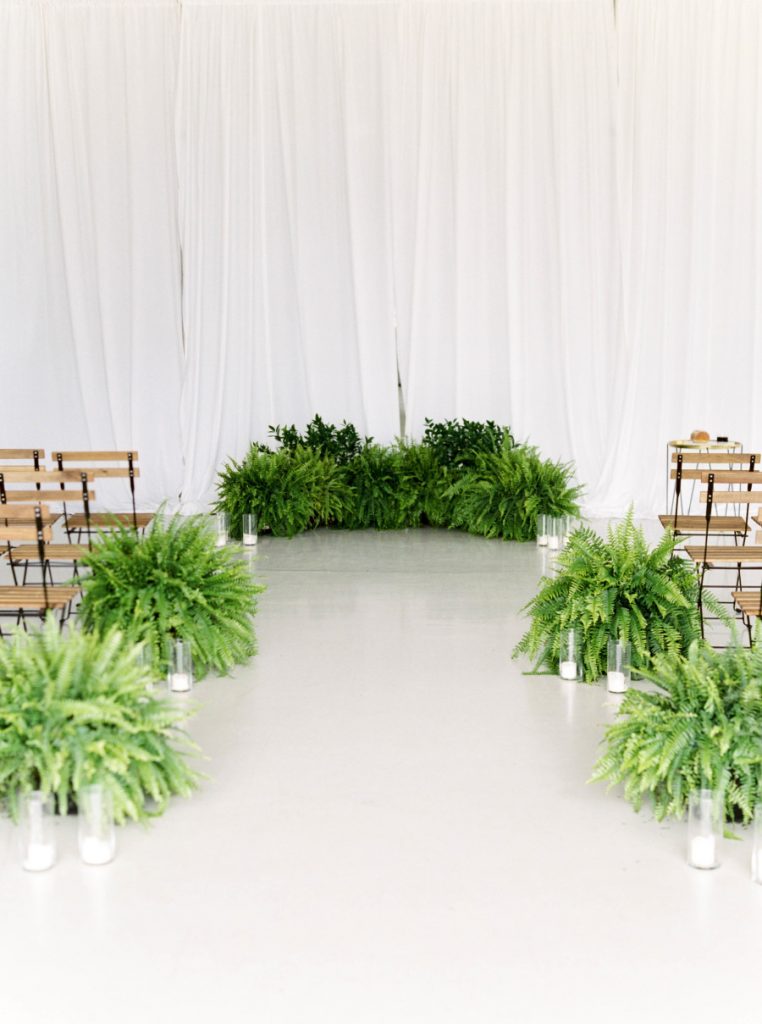 Go all out with your statement wedding ceremony backdrop with oversized signage, graffiti or even a painted backdrop. It's personable, unique and made for modern couples who aren't afraid to be different!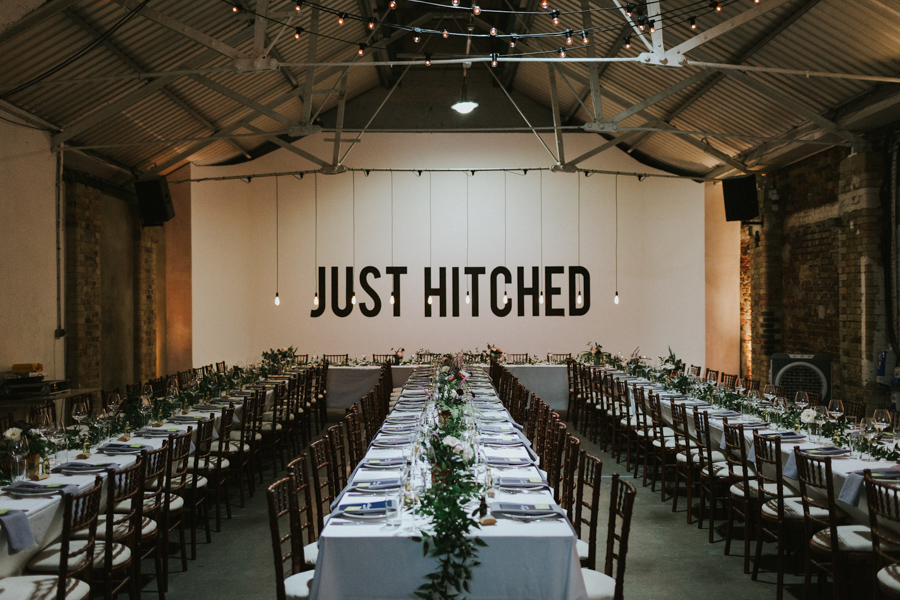 Wooden crates can be used in so many ways throughout your wedding day, especially during your ceremony. Stack an assortment of boxes in your ceremony area to give your big day an urban-rustic feel and fill them with foliage and flowers.
If you want even more inspiration for your big day, follow Carmela Weddings on Instagram and Pinterest!
Photography Credits (in order shown)
jessbarfield.com
mackenseyalexander.com
jenhuangblog.com
alexlasota.com
kirasteinfotagrafie.de
www.instagram.compBRLnR0kBbFltaken-bytaramasud
kayxbee.com
amandalenhardt.com
elenamatiasjh.com
marialamb.com
weheartpictures.com
theshannons.photography
genoah.com
joshuamikhaiel.com