Wedding trends come and go and the wonderful world of weddings is constantly evolving. With that in mind, today's post is all about past wedding trends that we want to swap for 2017. Out with the old and in with the new!
Swap Bunting for Ribbon Garlands
Bunting first became popular a few years ago, and while we loved the adorable 'vintage fete' feel that it created, we think it has had its time! You'll find that paper fan and ribbon garlands have taken its place, and this is a trend we are more than happy to embrace. Colourful paper fans and ribbon garlands look incredible draped across the ceiling of your wedding venue or as a ceremony backdrop. Plus, they can be an easy DIY job! Speaking of paper fans, experts have predicted that paper is a must-have material for weddings in 2017. Paper wedding bouquets, decorations and much more – watch out!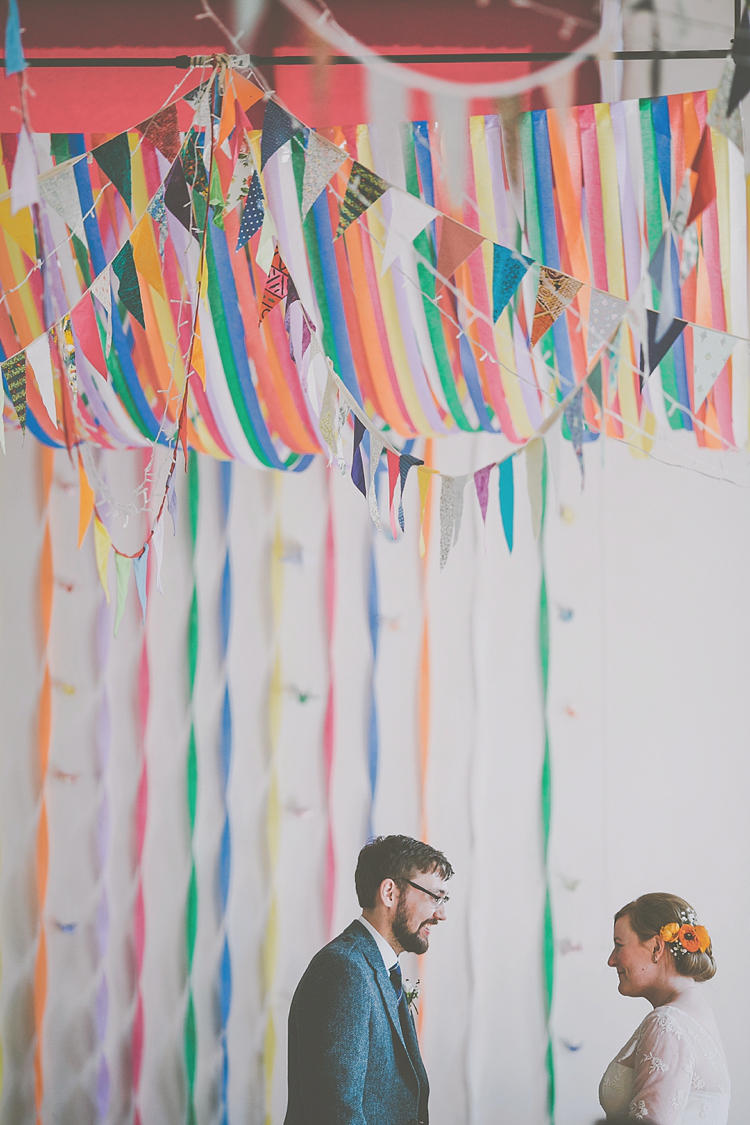 Swap Vases for Geometric Terrariums
Vases full of pretty blooms are probably one of the most popular (and most effective) ways of creating a chic reception table centrepiece. However, 2017 is all about incorporating a modern industrial vibe into your big day, and the easiest way to do this is through geometric terrariums. Copper terrariums are seriously versatile – fill with succulents, cacti or your favourite flowers. Alternatively, keep things simple with a single tea light in each terrarium. Your wedding tables will be the envy of all your wedding guests.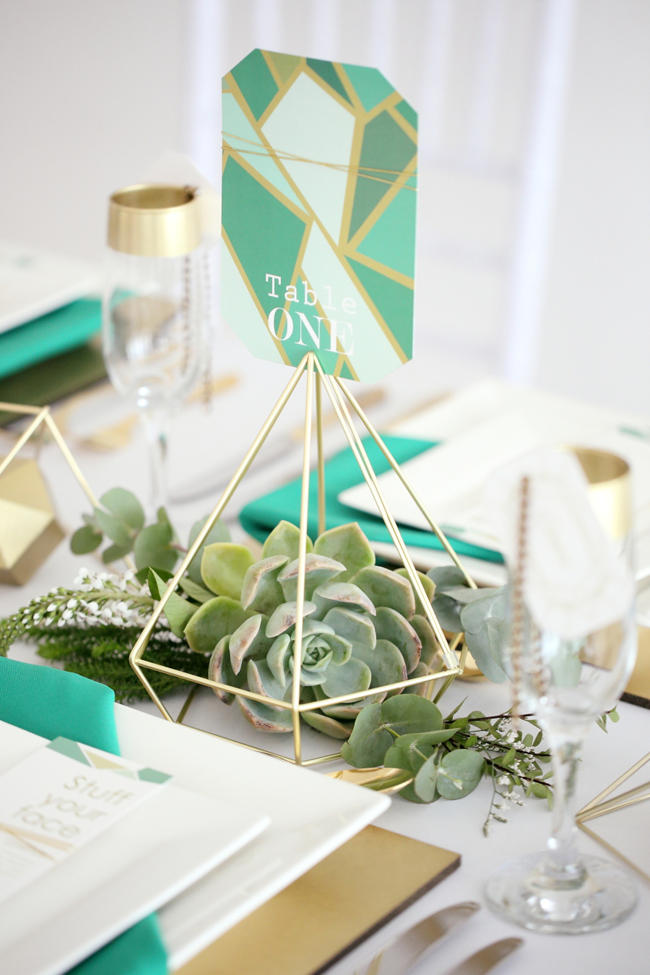 Swap Mason Jars for Copper Mugs
It seems that the wedding industry just can't get enough of copper: the metal of the moment. In fact, anything that is copper is going to be huge next year. Swap those rustic mason jars for chic copper mugs. Mason jars and straws have had their place in the last few years, but we are all about those chic metal mugs! Fill with hot chocolate and cream for a lovely festive touch, or opt for stylish cocktails in the Summer.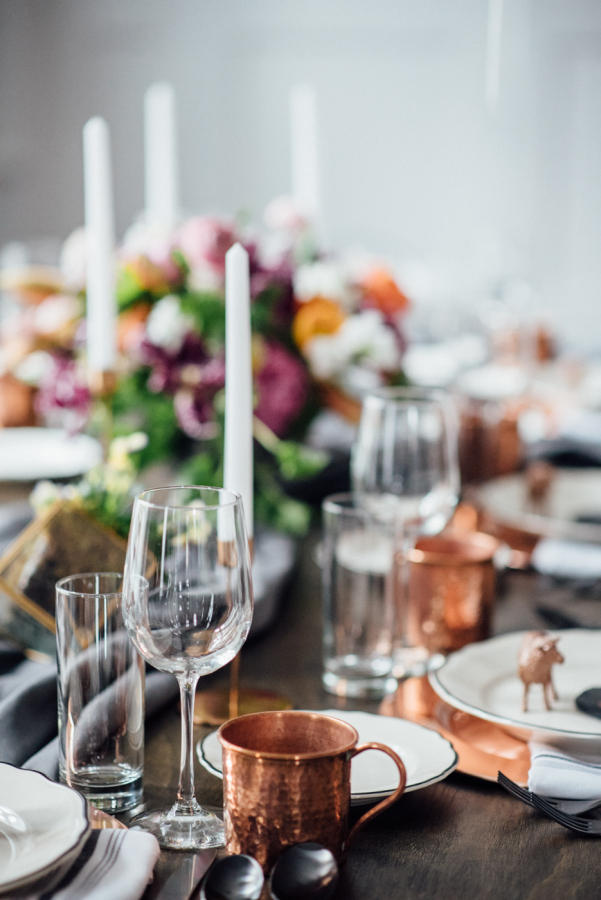 Swap Blush Pink for Industrial and Edgy
Blush pink paired with gold was a seriously pretty colour palette that took the wedding world by storm. We've recently seen couples embracing the industrial warehouse scene more and more, and warehouse weddings are going to be everywhere in 2017. Gritty, edgy colour palettes with exposed brick walls and crumbling concrete are the new pink and gold for next year. It's the perfect style for couples looking something a little different for their wedding day, especially great for a London Wedding.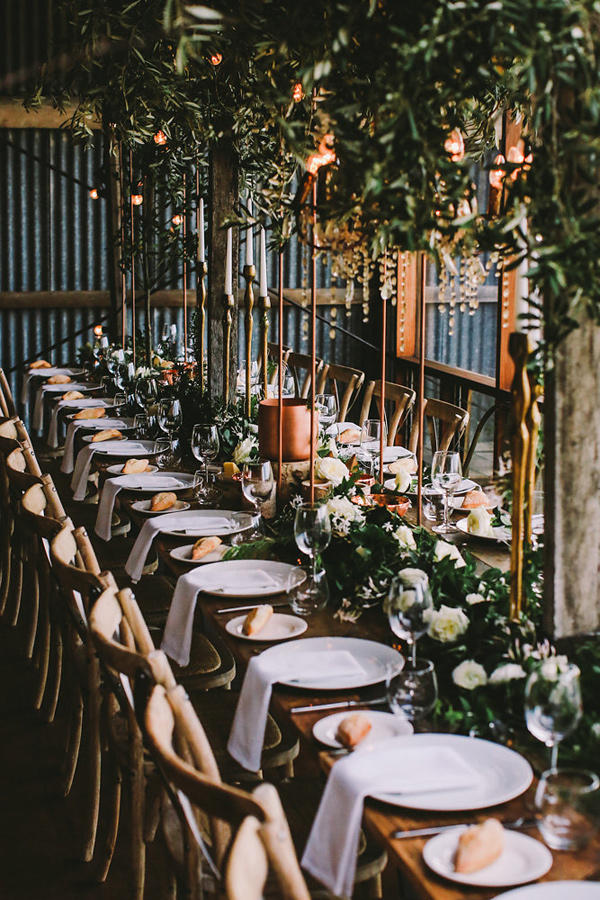 Swap Traditional Signs for Romantic Quotes
We've all seen the traditional rhyming wedding signs at weddings – 'to have and to hold in case you get cold' or 'pick a seat, not a side, we're all family once the knot is tied'. These signs are wonderful and they're a fun, useful way of directing your guests on your day. However, 2017 will be welcoming some seriously romantic sign ideas. Why not pick a line from your favourite song or poem and write it on a sign instead? It'll be incredibly unique and personal to you both as a couple.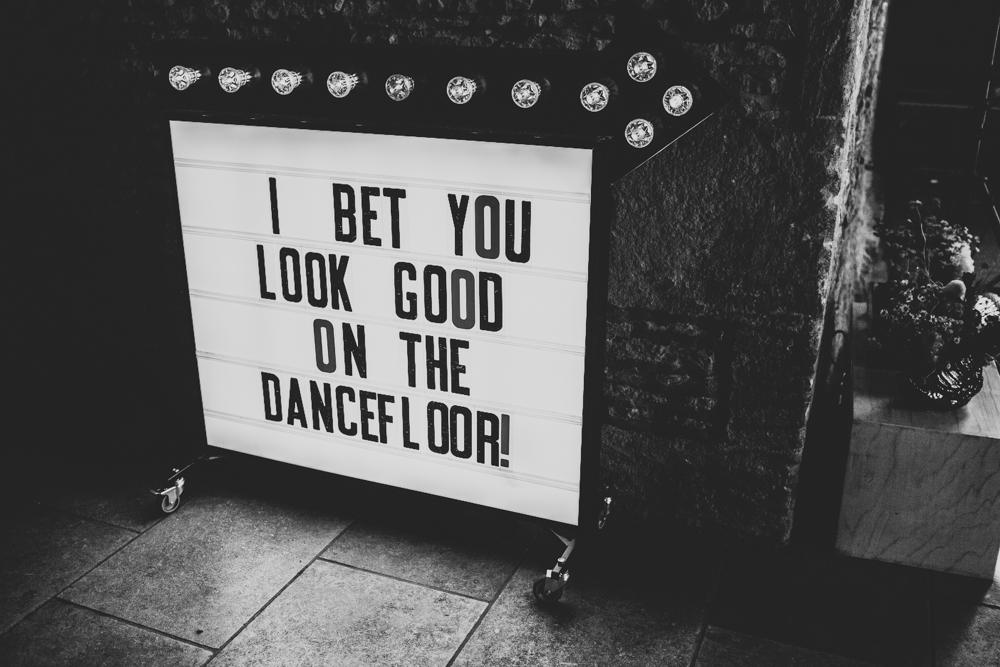 Swap Traditional Gowns for Bridal Separates
2016 was the year of bridal separates and two-piece ensembles, and this is a trend that is here to stay. However, 2017 is going one step further! While brides are rocking these chic outfits, it seems that bridesmaids are putting the traditional gowns aside in place for cute bridesmaid separates. Not only is this a modern take on bridesmaid styling, it means your ladies can wear the skirt and top after your big day!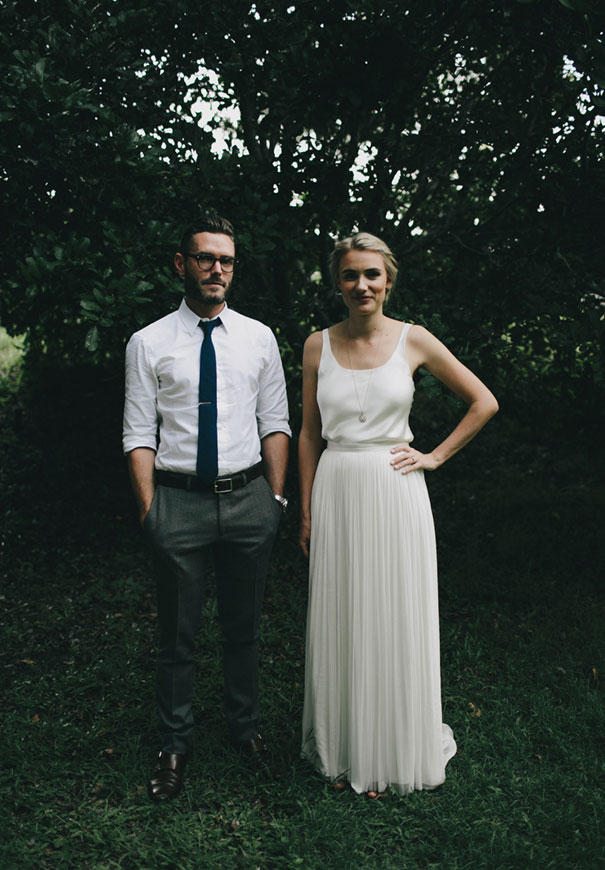 Swap Old Traditions for New Traditions
It's often said that it's bad luck for the groom sees his bride before the ceremony, but we just adore that 'first look' photograph. It's intimate, personal and oh so romantic. Plus, you'll find you don't actually get much private time with your other half during the reception, so it's nice to be able to share a moment with your soon-to-be husband or wife. Spare just 15 minutes before you say 'I Do' – you won't regret it.
What do you think of the latest trends for 2017? We'd love to hear what your views!
Photography Credits (in order shown)
www.meliamelia.com/www.hellolovephotography.co.za/www.evalinphotography.com/www.larahotz.com/www.robbinsphotographic.com/www.lukegoingphotography.com