We're really pleased to feature in Your Surrey Wedding magazine this month in their 'Day in the Life of…' series. I often get asked what do you actually do when you're only booked for on the day coordination and it's a  good question.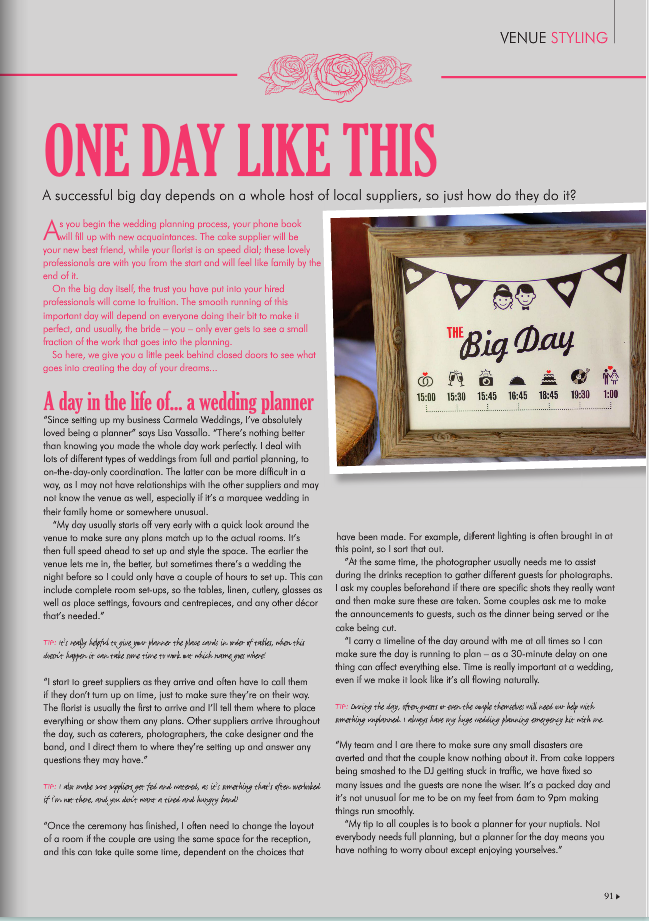 Our couples only ever realise after their wedding how much we were needed! I really think that – even if you decide not to go with full wedding planning as you love doing the organisation of planning your own day – having someone to take control on your behalf on the day itself is vital. You don't want to be worrying about the food getting cold, not getting the right photographs or where the cake is. You only do it once so it is worth investing in this so that you can really enjoy the day.
Anyway – I hope you like our article!
Lisa x