What could be more appropriate for a Winter wedding than using a forest green theme to style your day. This wild woodland theme can bring the outdoors in, and it creates a festive feel that still maintains that modern vibe. If you're planning a Winter celebration and you're in need of ideas, grab a cuppa and keep reading…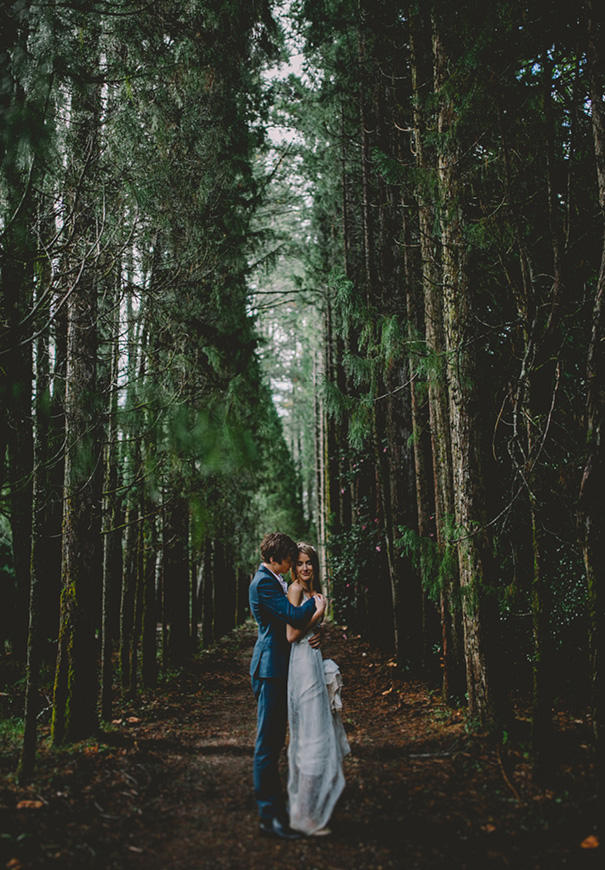 What to Wear
Need we say, it's going to be chilly in Winter so you will want to keep warm while looking stylish. Why not don a cute peacock green jacket or a faux fur bolero to keep you snug? This is a necessity if you're having any outdoor photographs. A pair of dark green heels in velvet will look fab, especially with subtle flashes of colour as they peep out from your wedding dress. Why not wear a green flower grown for a nod towards your forest green theme?
When it comes to your groom, there are tons of way to dress to suit a forest green wedding theme. Chinos paired with a white shirt and tweed waistcoat will be a great choice for your groom to be, particularly if his usual style is fairly casual. For a more polished look, consider donning an emerald green velvet jacket. Velvet is going to be everywhere in 2017, so you'll definitely be on trend.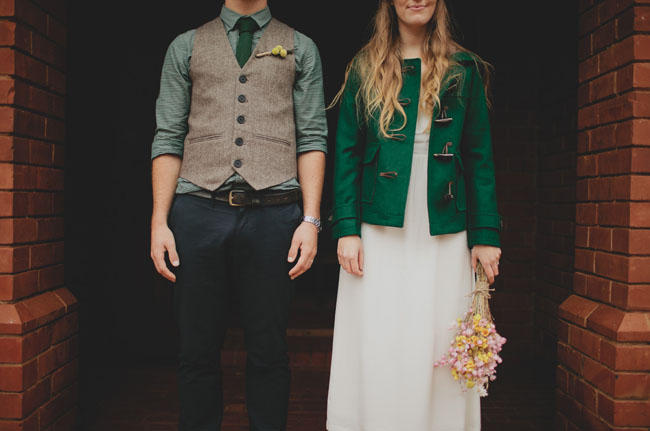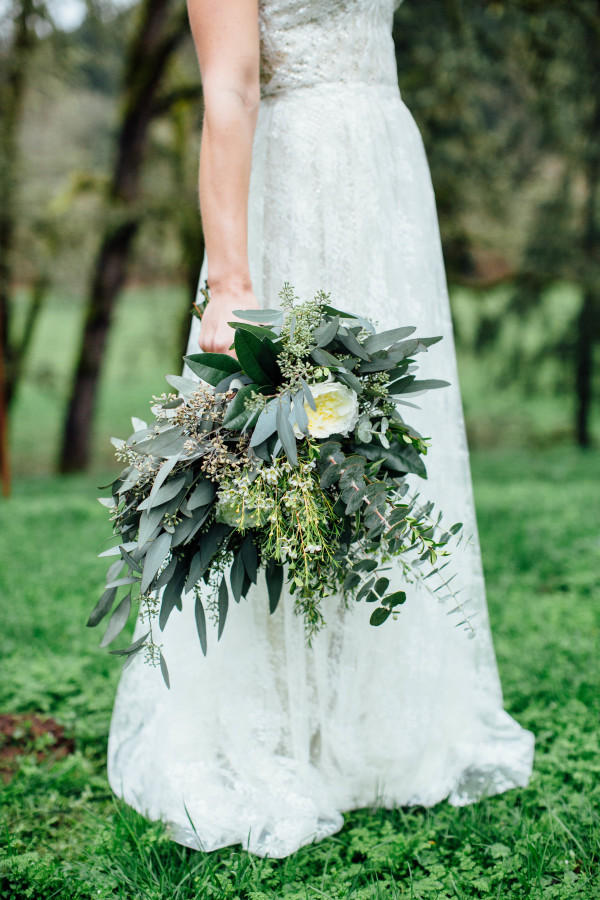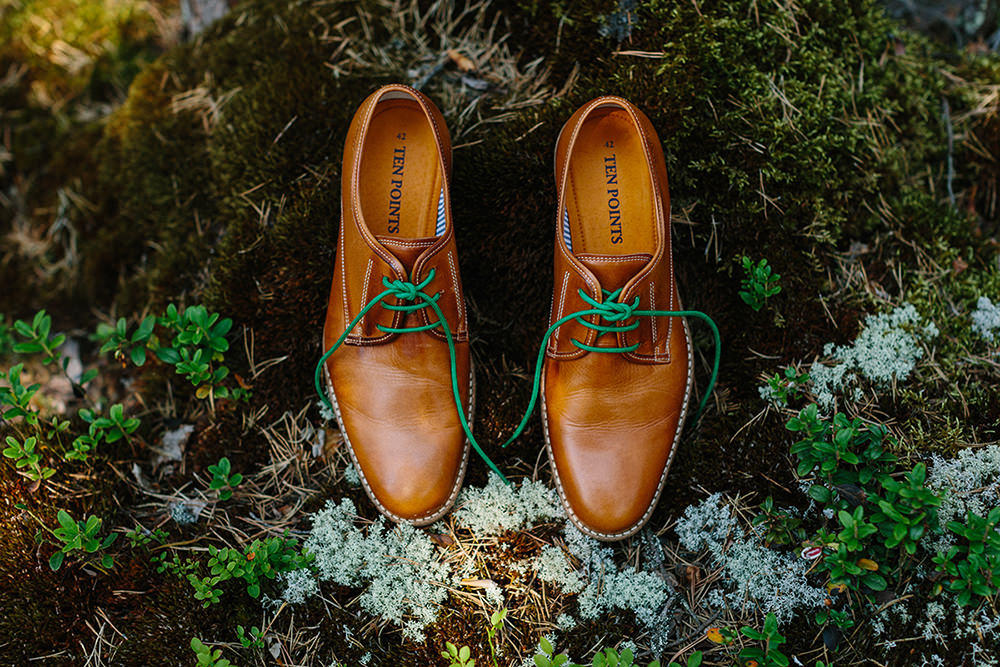 Table Decor
Long wooden trestle tables are a must-have for this wedding theme. Unless you're planning a forest green wedding theme in Summer, it's unlikely that you'll be having your reception outside. Wooden tables effortlessly bring the outdoors in and they will immediately set the scene for the special day. When it comes to this particular wedding theme, you can never go overboard with greenery. Use lots of it and use it everywhere! Line it along your banquet tables and work in weathered logs and small branches. You could also drape across the back of the Bride and Groom chairs for a different take on traditional chair covers. Perhaps use miniature wooden tree slices as place settings, by carving the name of each guest onto the front of the wood. We love the thought of using a mixture of different wooden chairs for your reception. It'll look wonderfully informal and is a welcome change from the traditional style and it looks great in a wedding wedding or City wedding.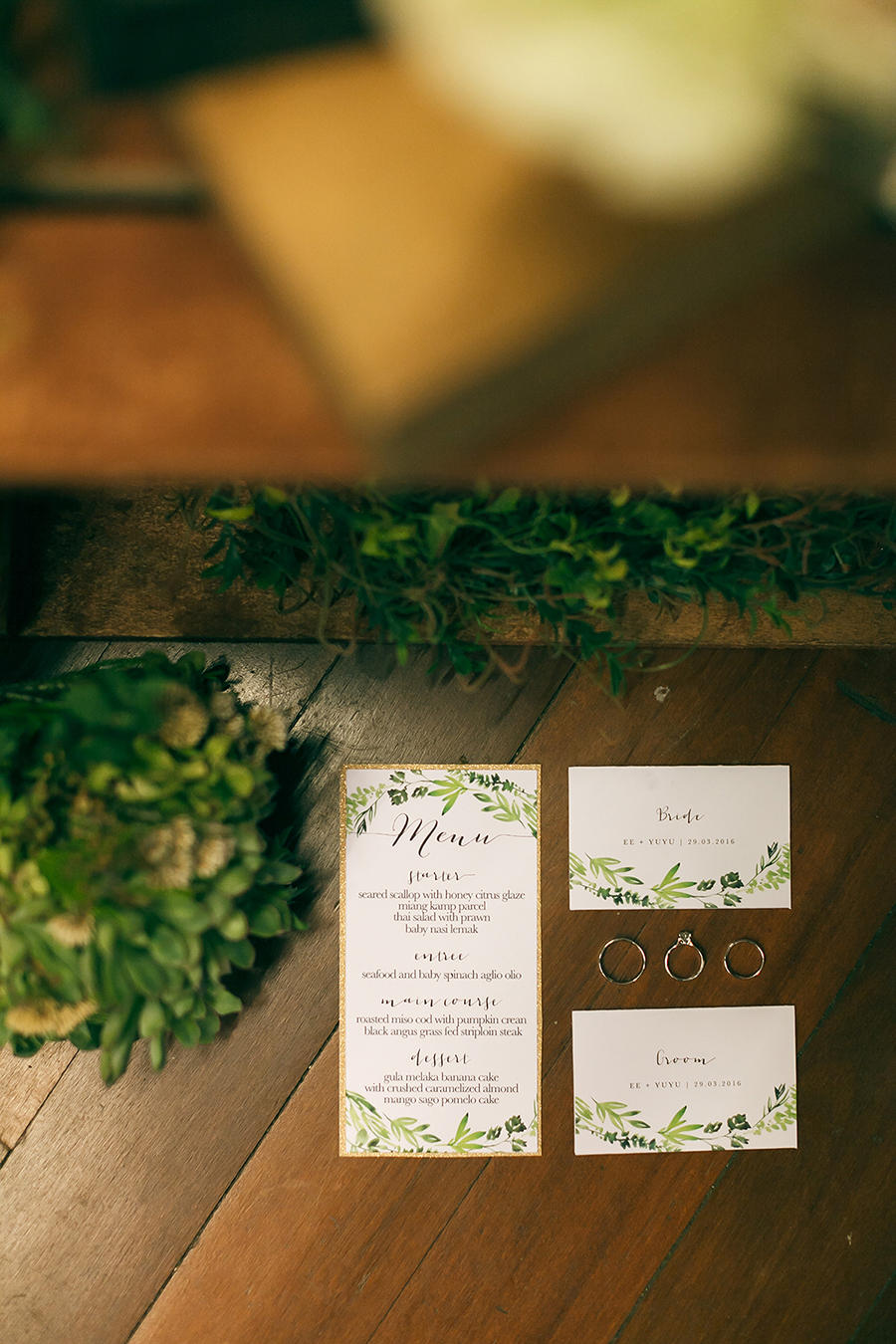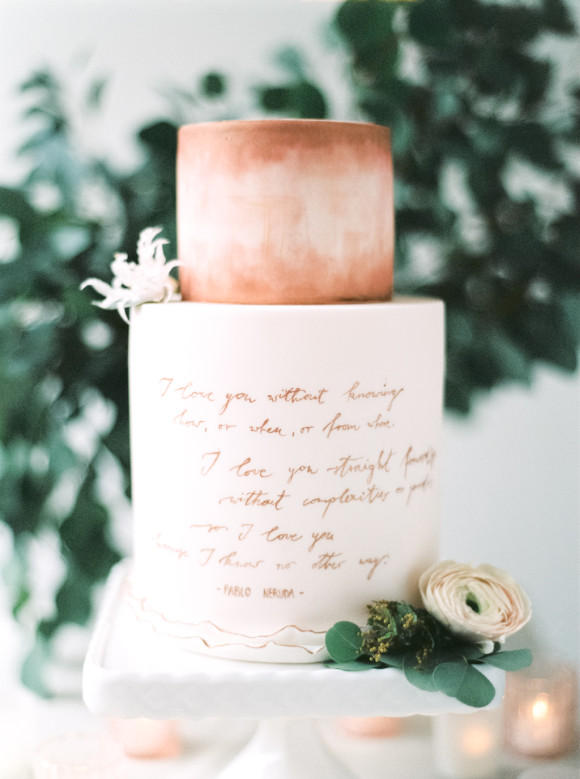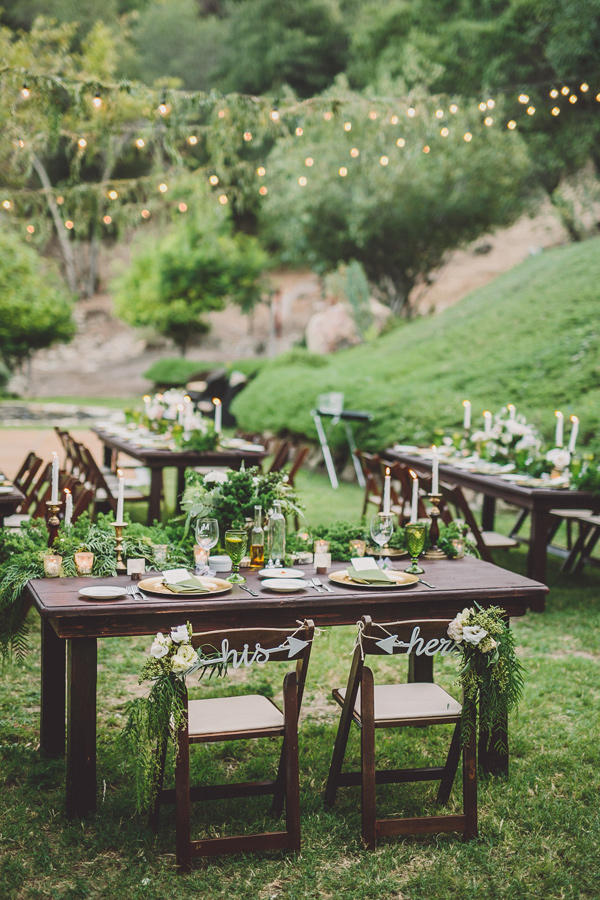 How to Style the Venue
Let's talk about how to style your wedding venue. Paper fans, ribbon garlands and floral backdrops have become all the rage this year, but have you ever considered using leaves instead? Source different leaves and greenery and tie to pieces of string for an alternative ceremony backdrop. It could also be used as a rustic forest backdrop for your dessert table. It's simple, purse-friendly and so effective. If you've always dreamt of tying the knot in the great outdoors, but you're planning a Winter wedding then listen up! Bring the outdoors in by building a forest ceremony archway. A wooden archway adorned with forest foliage will look striking, and it will look fab in even the most modest of wedding venues.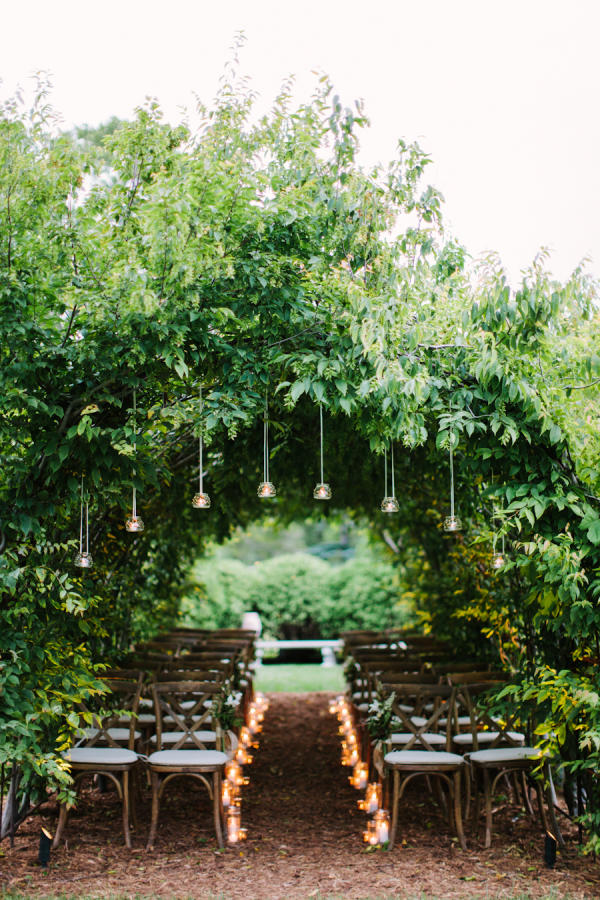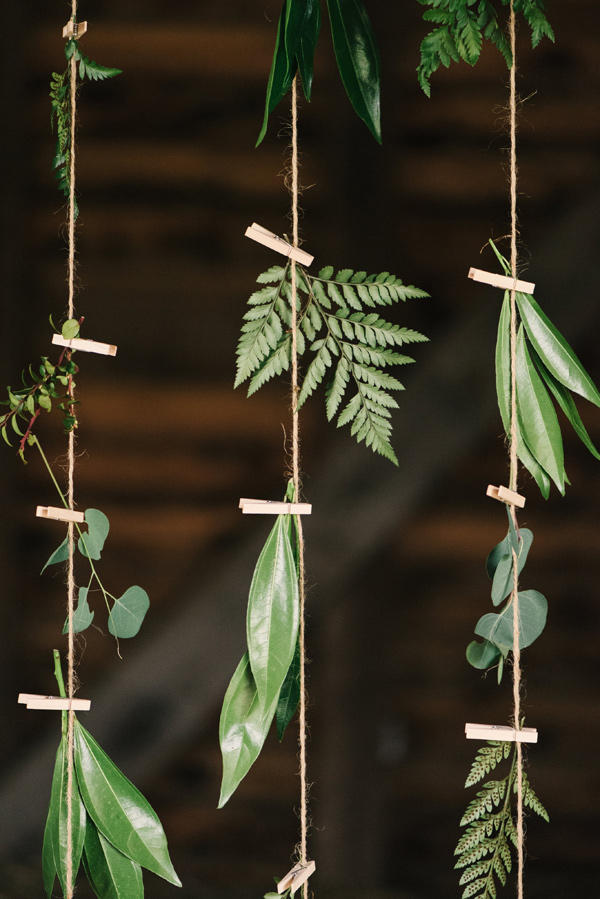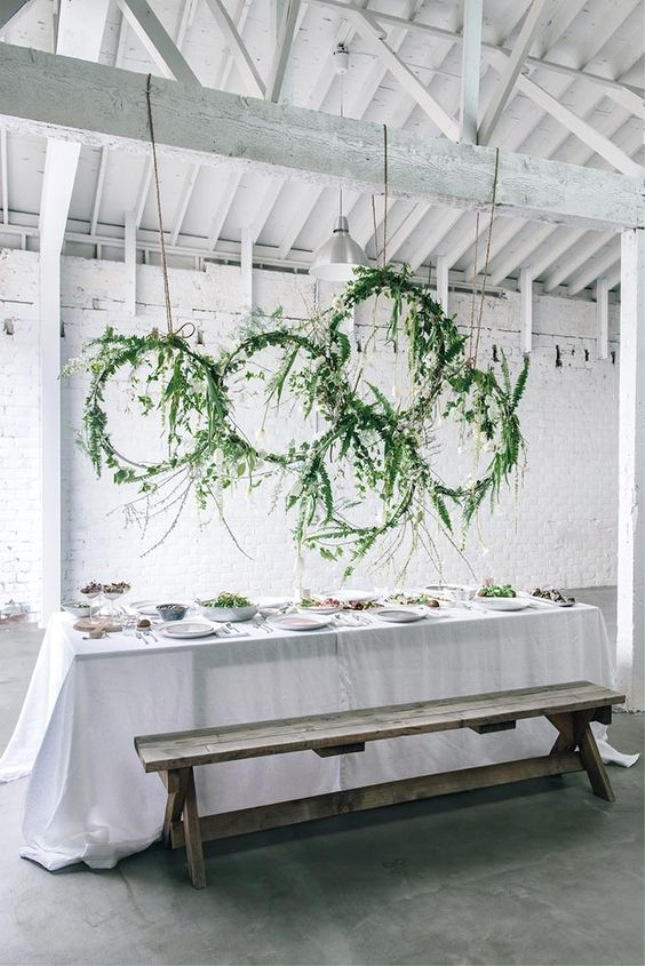 A forest green wedding theme is a step away from traditional Winter wedding themes, yet it still incorporates those wonderful festive elements.
If you need help styling your Winter Wedding, drop us a line now on info@carmelaweddings.co.uk and we'll chat weddings!
Photography Credits (in order shown)
www.nailandtwine.com.au/www.timcoulson.com/www.bethanysmallphotography.com/www.theresewinberg.com/www.wefreeze.net/www.peachesandmint.com/www.ginaandryan.com/www.mthreestudio.com/www.ruffledblog.com/www.carleyrudd.com