We're halfway through wedding season and it's so busy but I really just couldn't wait to show you pictures of Kate & Ali's rustic inspired wedding! We absolutely loved working with this couple to create their day – they were both so relaxed throughout the whole process and it was clear right from the beginning that their priority was for their guests to have a good time and most importantly, for the whole day to be a party!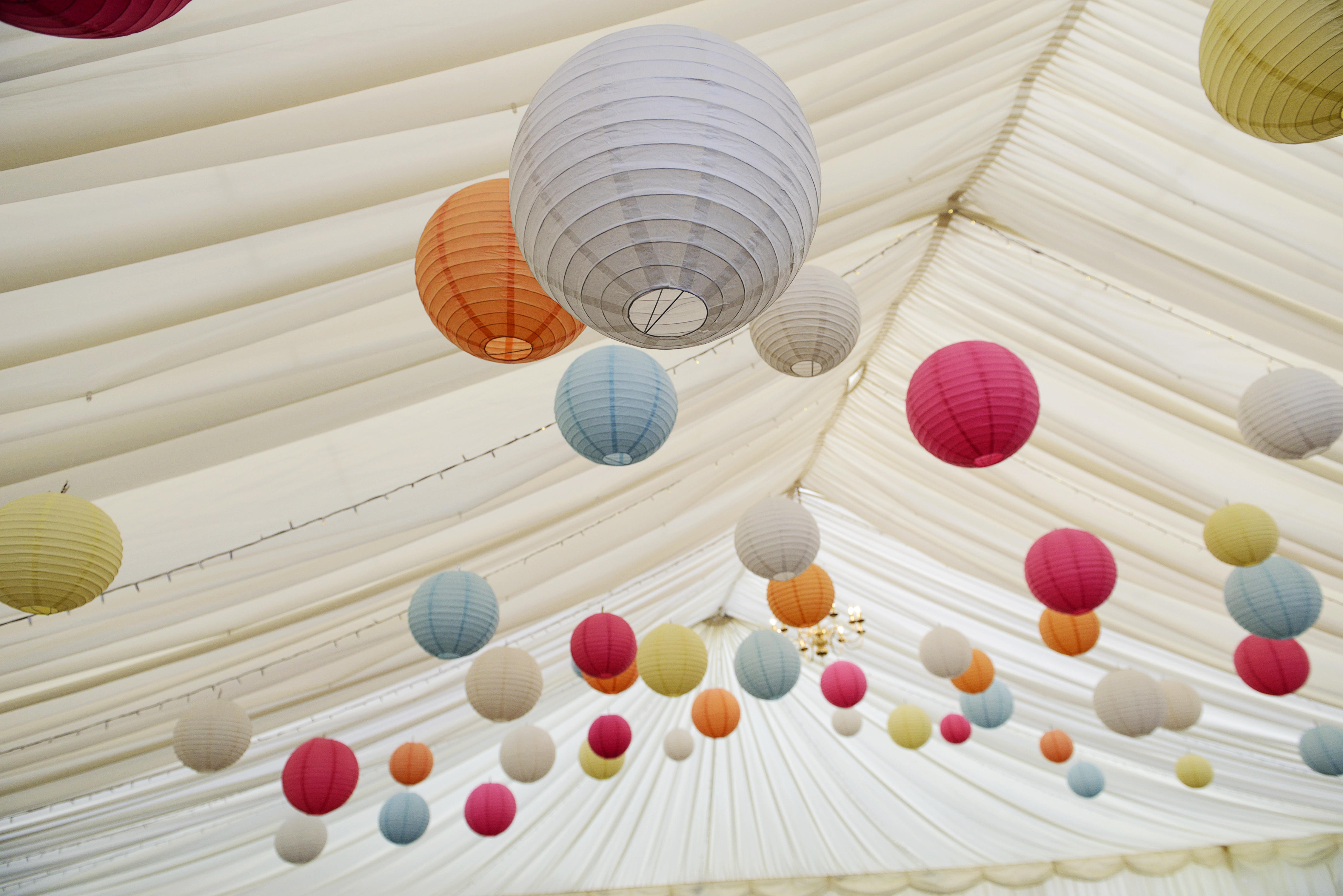 As you know we love making sure the couple always adds their personalities to their wedding day and Kate & Ali were able to do this so well with the wedding actually taking place in Ali's parents garden and with the couple choosing to have a Braai for their wedding breakfast in honour of Kate being from South Africa (and we got to learn that Braai is BBQ in South Africa!)
The rustic theme fit so well with the surroundings and beautiful countryside views from the garden and the touches of colour from the gorgeous flowers as well as the lanterns in the marquee really lent itself to the fun atmosphere that they wanted to create.
I could go on about this wedding all day but I'm going to let the pictures do the talking. I do want to highlight some of the fantastic suppliers though who did such brilliant work – Adrian at the studio without walls (www.thestudiowithoutwalls.co.uk) who shot these fantastic pictures, County Marquees (www.countymarquees.com), Liz at Stress Free Hire (www.stressfreehire.com) who hired out their lanterns and painstakingly made sure they were in exactly the right positions and Erica at Iced Innovations (www.icedinnovations.co.uk) for the magnificent cake!
So enough with me talking – see how gorgeous this wedding (and the married couple!) are for yourselves!