2016 has been the year of warehouse weddings – and it seems that our couples are still loving the gritty industrial vibe over traditional themes. Which is why today we're talking about how to create an industrial wedding theme using subtle concrete elements. Concrete is appearing frequently in interior trends and now even wedding styles. It can be used as a statement feature or just in the smaller details – either way, it's perfect for an edgy urban celebration.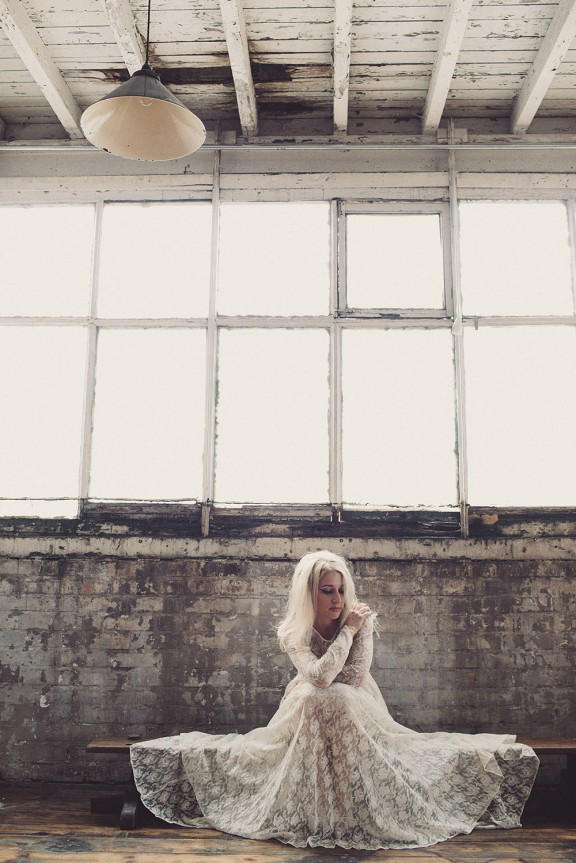 Raw concrete works beautifully with metallic shades – in particular copper. It also looks incredible paired with bright geometric patterns, and the contrasting colour palette makes for a seriously chic industrial wedding. Whatever your style may be, take a look at how you can incorporate this trend into your big day.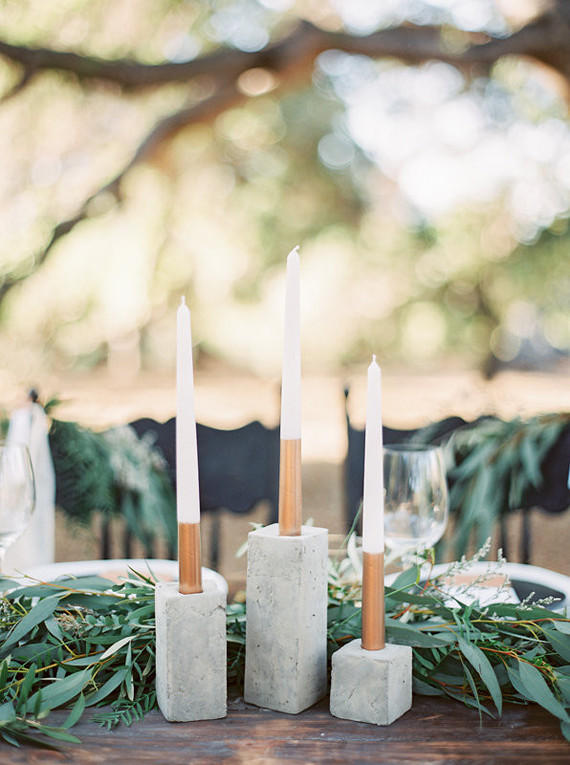 When it comes to industrial weddings, the venue usually does all the talking. Abandoned factories, vast warehouses and loft spaces with concrete exteriors are perfect for this theme, and it means you won't have to do too much in terms of wedding décor. However, if you've booked a blank canvas wedding venue fear not! It's still easy to reflect your theme throughout your day.
Is your venue a sprawling space with exposed walls? Then it's the perfect opportunity for a chic backdrop for your wedding photographs. The grey background will look striking against your wedding dress and blooms. Why not create a copper pipe installation and adorn it with flowers for a pretty, floral archway? It'll add a touch of romance and femininity to your venue space, while still looking ultra stylish.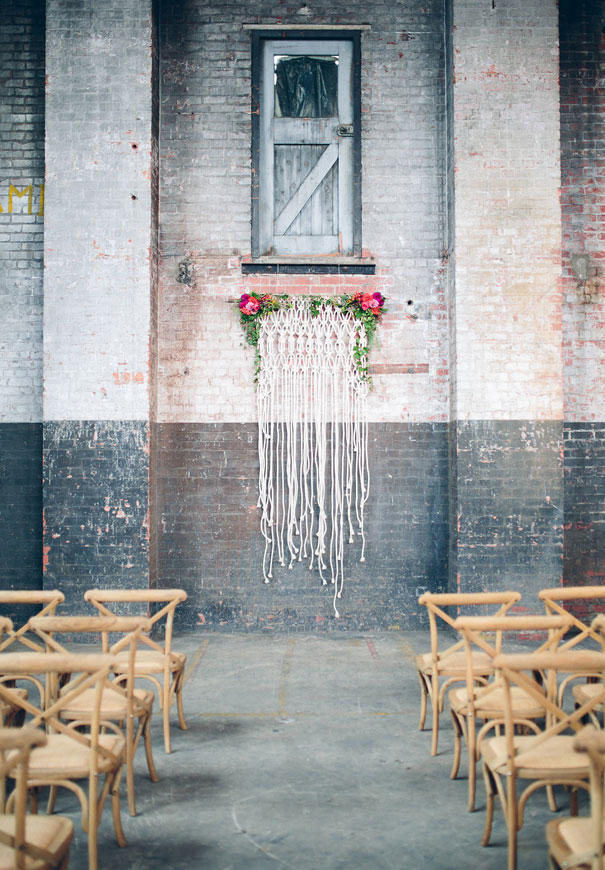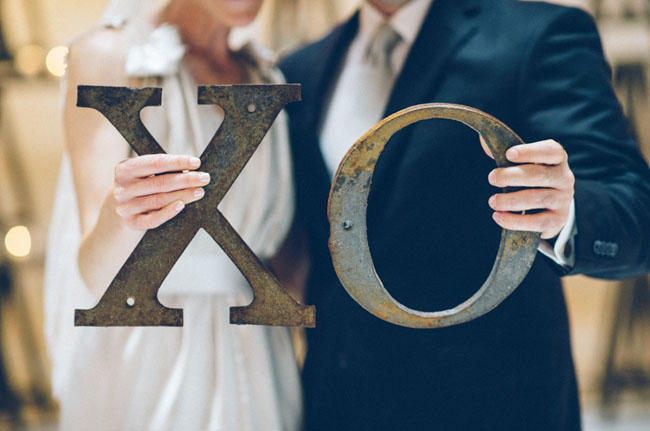 One of the easiest ways to use concrete elements at your wedding is through your table décor. Concrete candle holders with metallic scented candles will add a touch of ambience to your reception. Add one large candle for a statement, or bundle a few smaller together candles together for a romantic look. And for your table centrepieces? Concrete or cinder blocks are a perfect choice! Fill with your favourite flowers or succulents, cacti and eucalyptus. There are some fab DIY tutorials out there that suggest painting half of your cinder block with eye-popping colours or modern metallic shades. Small concrete squares make fab place names or even table number signs too.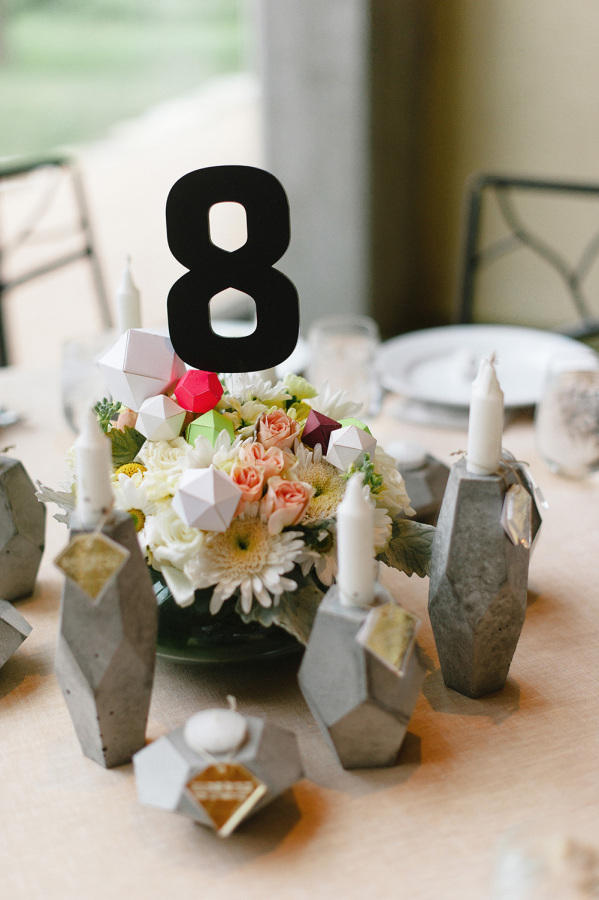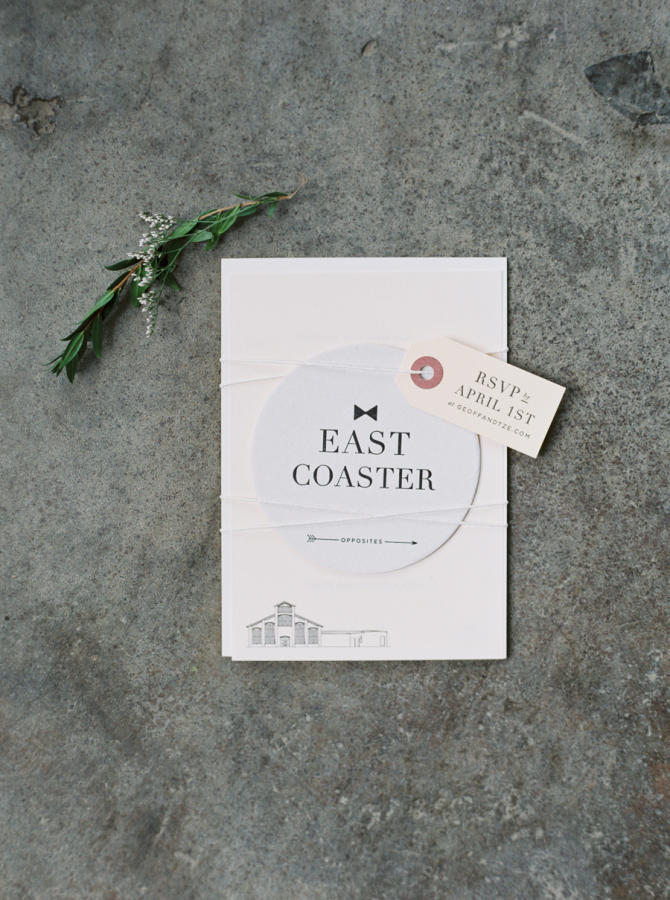 We're a fan of quirky light-up letters, but why not opt for concrete style letters instead? Place both of your initials at your venue entrance or spell out something that means something to you both or just 'cake' – the perfect accessory for your dessert table. Speaking of wedding cake – you could display your cake on a concrete brick or block. It's a unique alternative to a traditional cake stand and you can guarantee your guests won't have seen it before.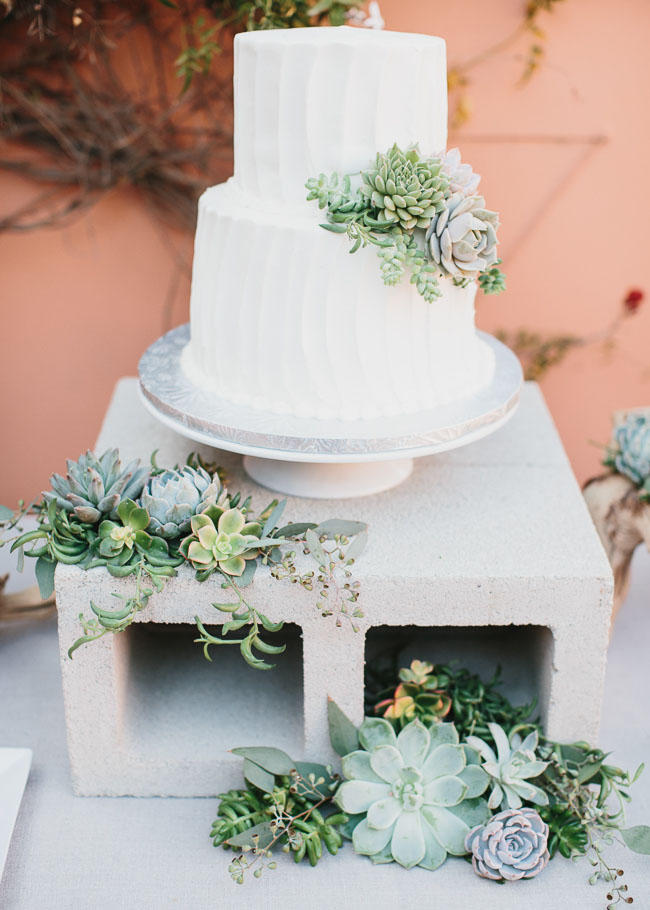 One of the best things about an industrial concrete wedding theme is the fact that it works well in any season, it's all about how you accessorise it. For instance, if you're planning a Spring or Summer soiree opt for bright or pastel colours to compliment the concrete. Dreaming of an Autumn or Winter wedding? Then metallic tones and berry shades are the perfect accompaniment to a concrete theme.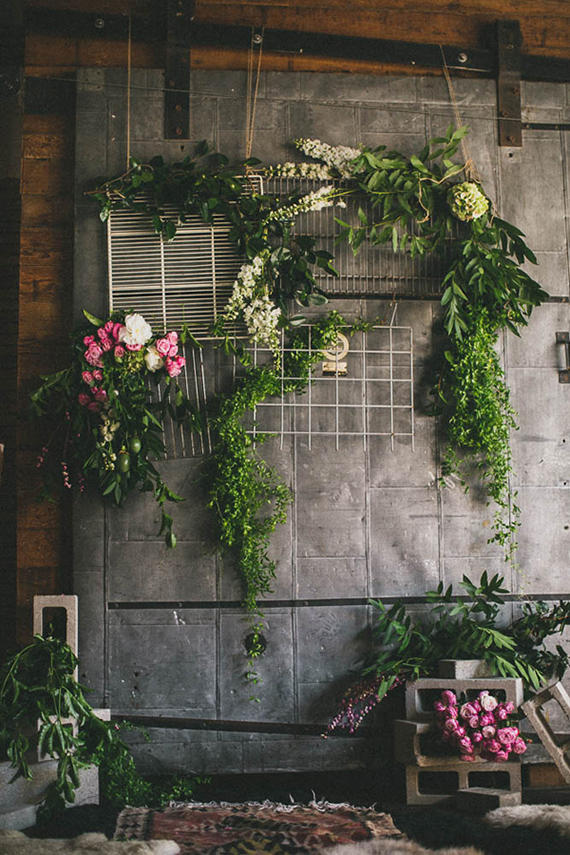 An industrial concrete wedding is chic and gritty with an edge that we just love. If you want some help in styling or planning your wedding, why not get in contact with us at info@carmelaweddings.co.uk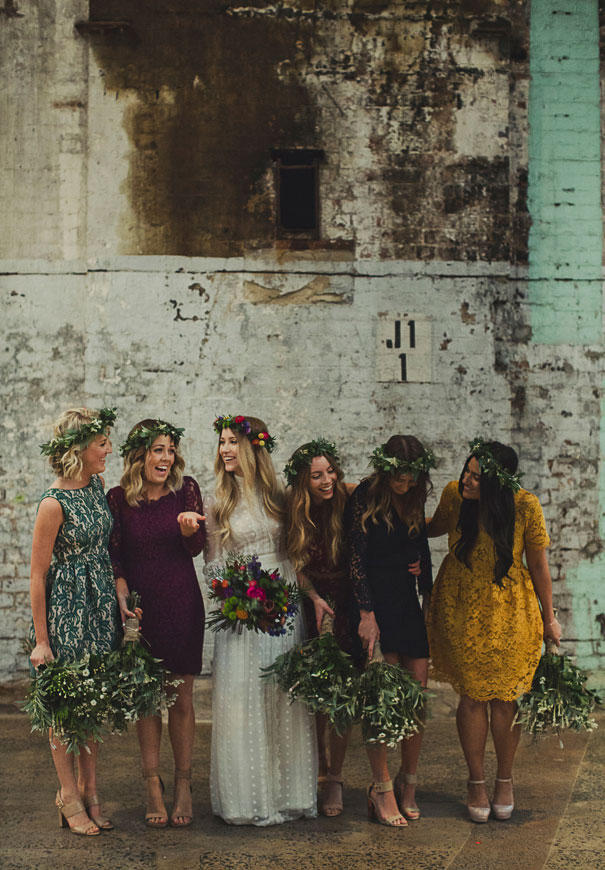 Photography Credits (in order shown)
www.marshalgrayphotography.com/www.kristinaadamsphotography.com/
www.pierrecurry.com/www.amyandstuart.com/www.sunny16photos.com/www.kateignatowski.com/www.aaronyoungphotography.com/www.studiocastillero.com/www.danodayphotography.com.au