"Kilarney's Best Kept Secret" is the tagline of the wonderful Cahernane House Hotel, and it kind of makes sense. I mean, it's true that if you were looking for your Irish wedding venue, (its Trip Advisor reviews are amazing!), but the fact remains, when you are there, it almost feels that you have found a secret treasure.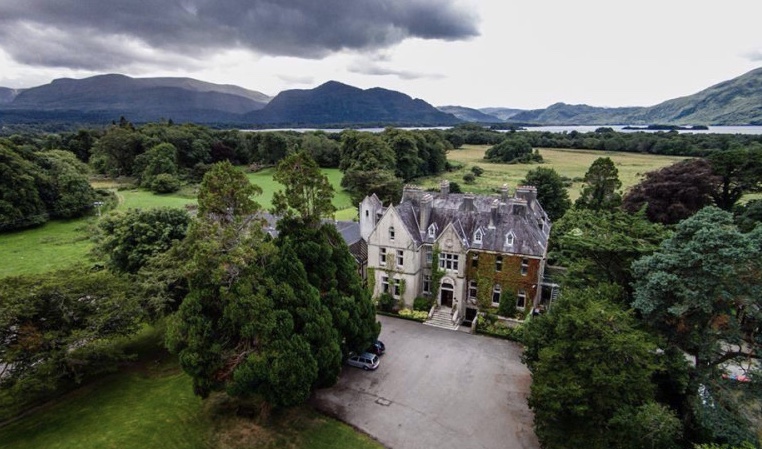 There are 40 rooms, but upon arrival you are treated as if you are the only guest. Very quickly conversations are struck up with staff, stories are told, advice is imparted and laughs are shared, then all of sudden you feel very much at home in this gorgeous building.
The history of the Cahernane Estate is intriguing and fascinating, and far too involved to share in this blog! Rest assured, there are tales of glory, tragedy and poverty aplenty. (The aforementioned lovely staff will be happy to educate you)!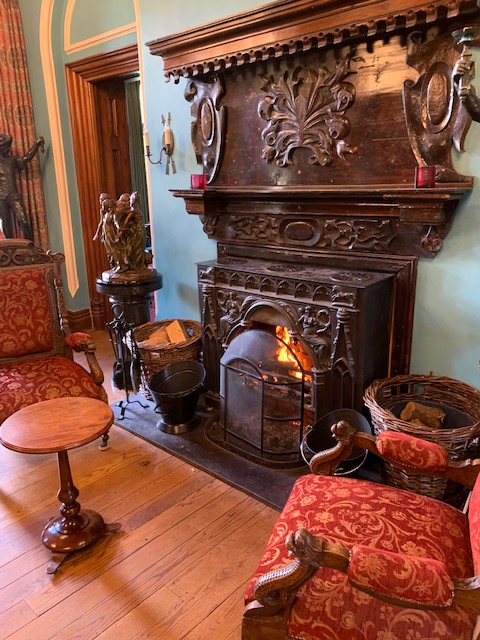 Now in the ownership of the PREM group, the Cahernane is a luxurious, secluded and relaxing oasis set within spectacular scenery, only twenty minutes from Kerry airport, which is an hour flight from London.
Now, onto the important stuff…
We had the pleasure of spending a weekend here, and were given a tour of the hotel and its grounds by the super helpful General Manager Emer.
The entire venue is available for exclusive hire, providing that 100% exclusive feel – as if you have your very own idyllic country retreat. We already mentioned the 40 bedrooms, but we should point out at this point that there is currently an AMAZING renovation taking place of the coach house, (think luxury amenities and modern comforts whilst maintaining the authentic, historical feel of the property) which will soon be providing space for another 16 guests. Just perfect for a luxurious and private setting for your bridal party to use.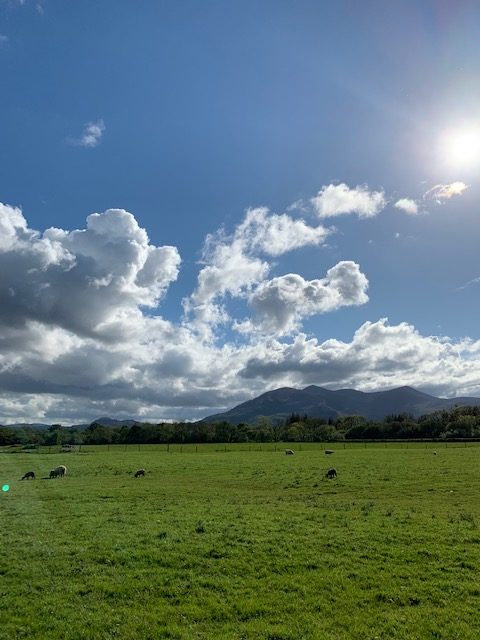 For an Irish wedding venue, there are loads of reasons why we would recommend Cahernane, but the most immediate and obvious one is the location, Well, the view to be precise. Looking out across to Carrauntoohil (the highest mountain in Ireland) the sweeping vista is absolutely breathtaking. So of course, you'd want to take full advantage of this when planning your wedding itinerary.
The hotel is approved to host civil ceremonies and blessings on site with a choice of ceremony spaces available. We would humbly suggest using the conservatory with its panoramic views of Killarney National Park, but the Library Room or the Drawing Room are also both gorgeous.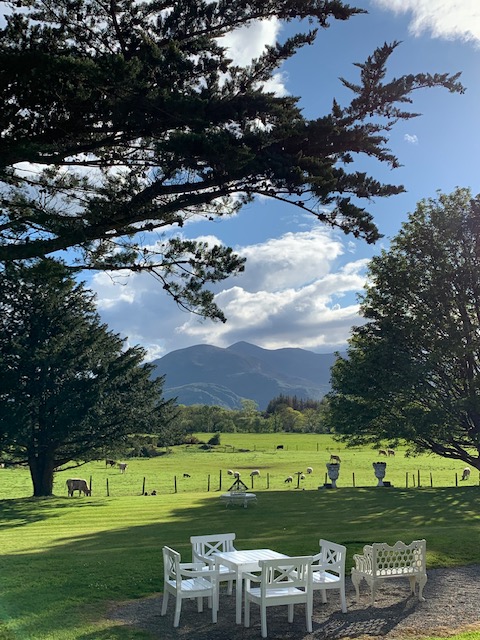 Just a quick note about the food. It is incredible. Simple as that. (Check out the pics)! The Herbert Restaurant is a beautiful setting for your wedding meal, featuring loads of original features and again making the most of the spectacular views of the mountains and fields beyond. Special mention to Head Chef Eric Kavanagh, you can be sure your wedding breakfast would truly be something special.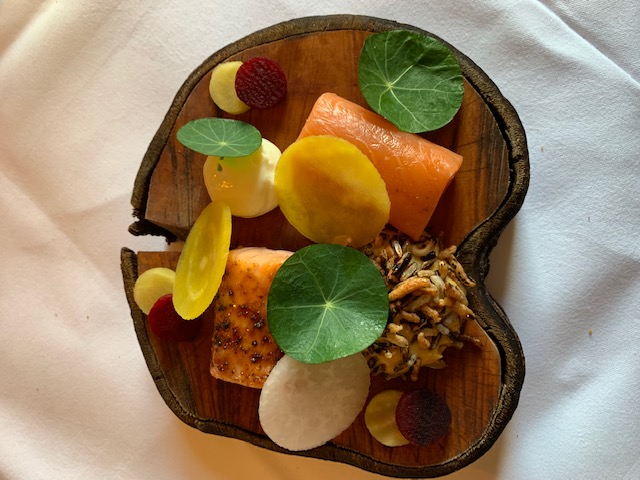 We'd thoroughly suggest making your wedding a Cahernane into a weekend event. Head for the cellar bar the night before for few intimate drinks. Set in the original wine cellar of the house, it is so cosy and comfortable, and the Guinness/wine/whiskey seems to vanish from your glass amongst the hubbub of chat and laughter without you even noticing!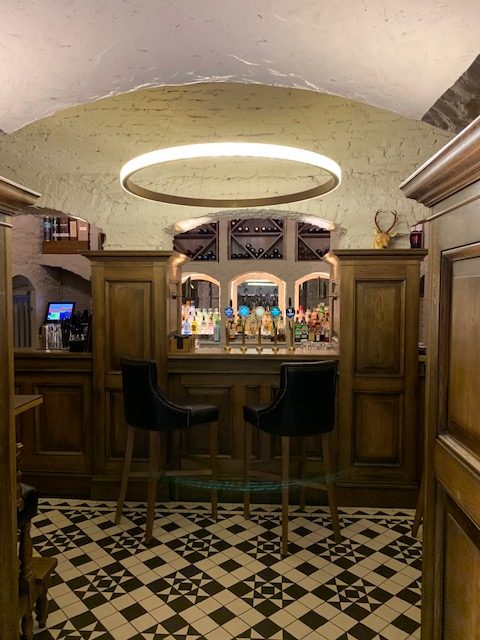 Then, after the excitement of your big day, why not arrange a casual lunch or barbecue on the terrace he day after, where tales can be told and hangovers nursed, while relaxing in the fresh air.
We should mention the amount of fun things to do here (we told you you'd need a weekend) golf, fishing, horse-riding, a trek around the National park in a traditional horse and carriage, or get your walking boots on and challenge yourself to climbing a peak or to. We braved one seriously challenging walk known as "Cardiac Hill" (yes really). It lived up to its name, but the views from the top were more than worth it!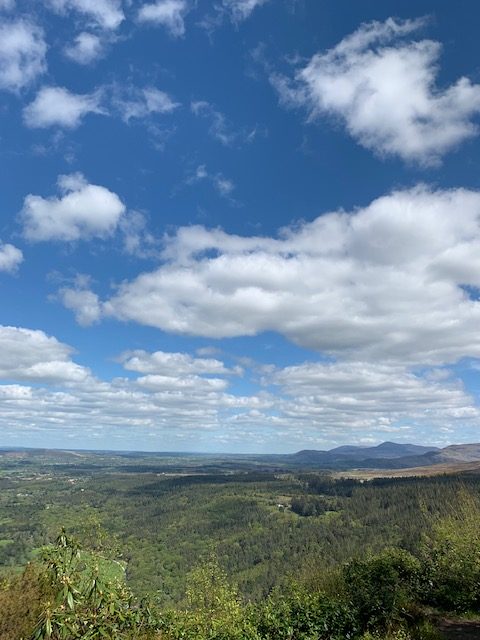 So, in summary.
Fabulous hotel.
Incredible location.
Unfailingly friendly and efficient staff.
Delicious food.
What's not to love?
If you're falling in love with Cahernane like we did, and would love to find out more about this gorgeous Irish wedding venue, then just get in touch with us at CW and we'd be more than happy to arrange a visit to work through the details. (We're proud to be recommended by the Cahernane House Hotel, and wouldn't need much persuading to spend some more time here)!