Now that Summer is on it's way out it's time to take a look at the latest season: Autumn. Today's post is all about different Autumn wedding ideas that encompass a modern, industrial element. Move over Summery pastels, it's all about jeweled colours and berry tones, with a dash of urban chic.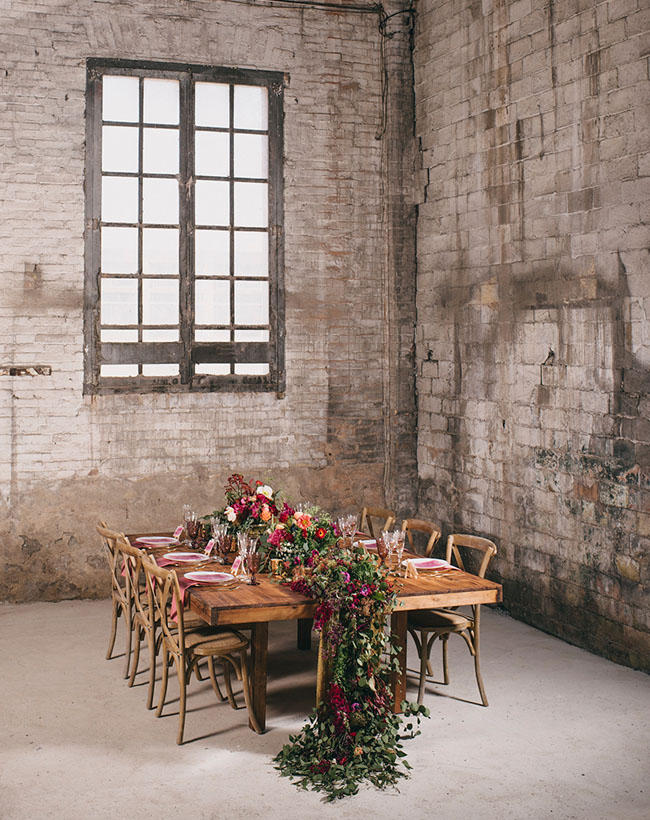 The Bride & Groom
The groom is completely spoilt for choice when it comes to stylish Autumn attire. Let's start with the suit: a plush velvet jacket in navy or burgundy is a wardrobe must-have for this season, and they're seriously on trend. Team with a rustic tweed waistcoat – this will look handsome with or without a jacket. Finish the look with dark brown suede shoes and a bow-tie or skinny tie.
Let's talk about the bride. Incorporate the gorgeous berry shades into your aisle style. A lace gown or an embellished 50s dress will look utterly divine with a statement red lip and matching wine-red heels. You're guaranteed to look glamorous! If you're worried about feeling chilly, don a fake fur bolero or a sparkly sequin jacket.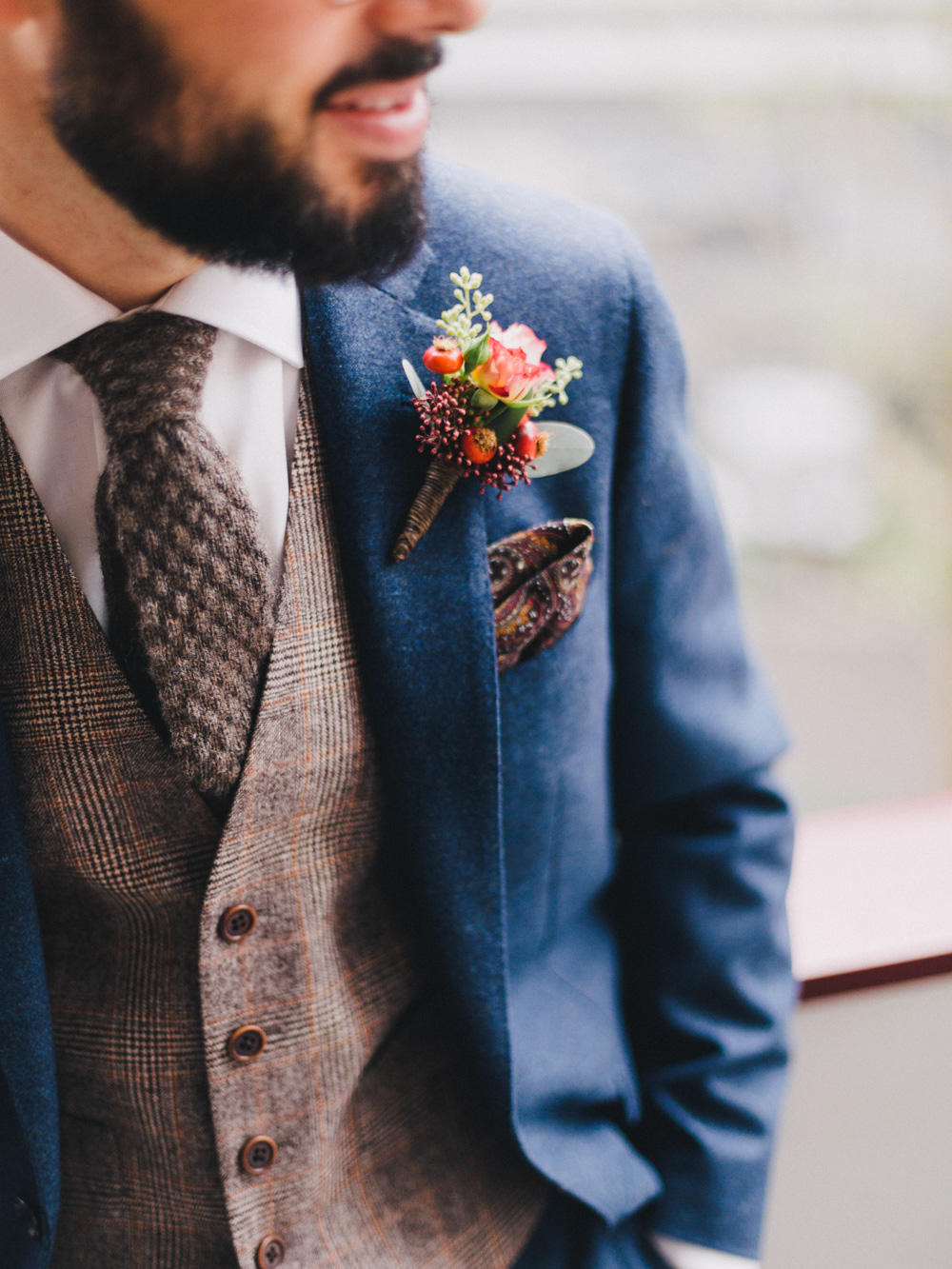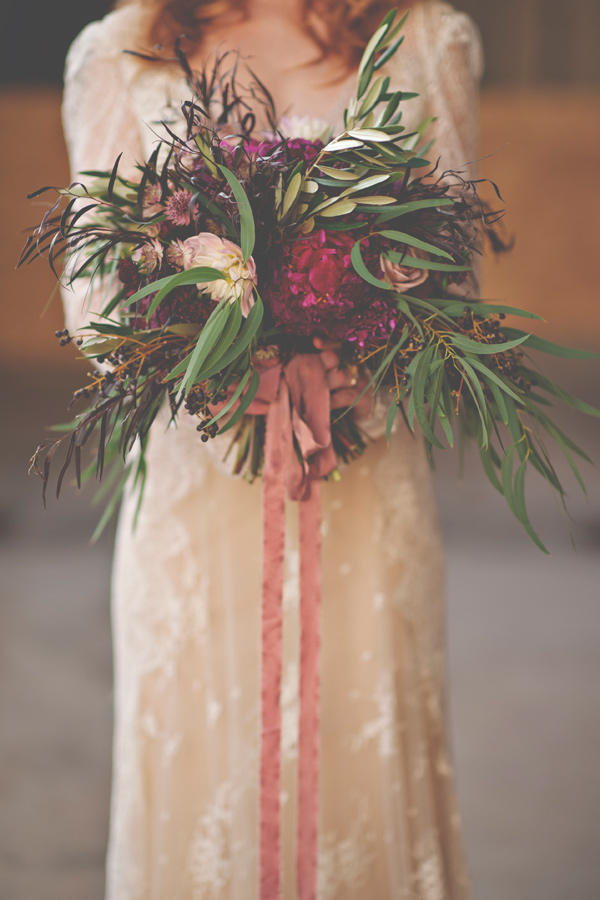 Installations & Decorations
Brick-walls, exposed wooden beams and concrete flooring all make for a gorgeous, industrial vibe. Warehouse weddings are perfect for autumn! A huge loft space is perfect for an urban Autumn wedding, and you can have some real fun decorating such a wonderful venue space. Adorn beams and staircases with lots of greenery and deep red flowers. The combination will create a rustic, Autumnal feel that is still modern and stylish. Edison bulbs draped across high beams will look chic and will also give a warm glow – lighting can sometimes be an issue in industrial venues. Why not hang geometric vases from the ceiling, and entwine your wedding flowers around the edges? These are simple installations that look both beautiful and romantic.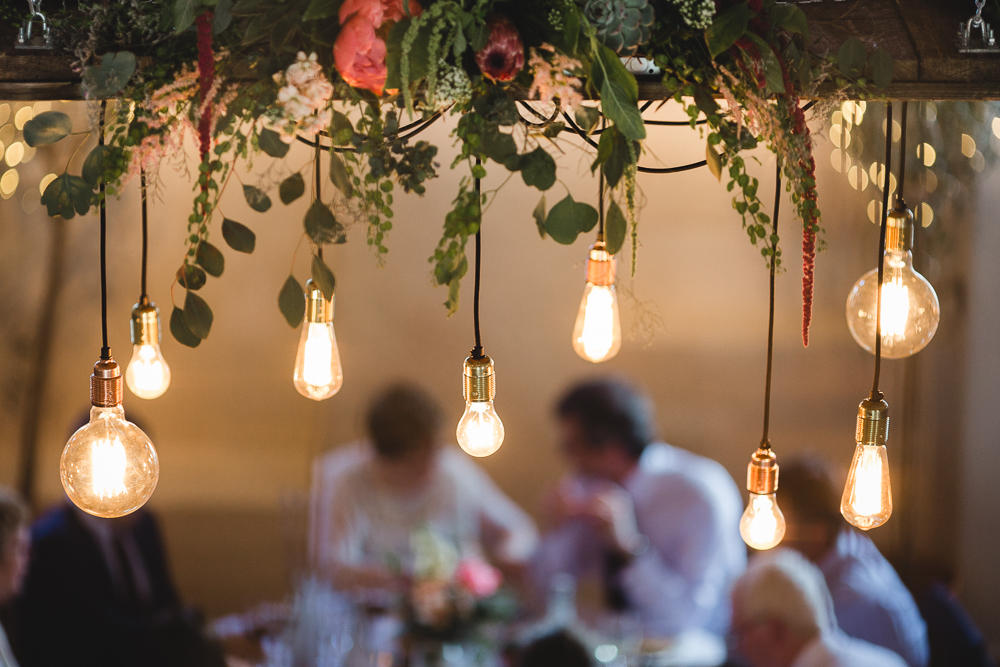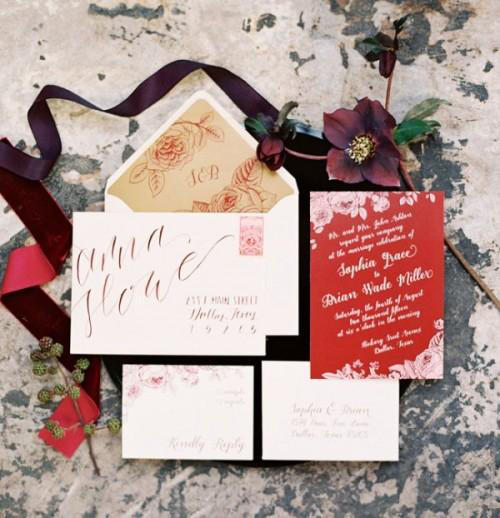 The Zen Zone
Create a chill-out area in the corner of your venue with an Autumnal vibe. Luxury velvet sofas and armchairs in red or purple are perfect for this. Add a few red antique rugs for a cosy, relaxed feel. You could go all out and add a few cinnamon or gingerbread scented candles for that extra touch of Autumn.
The Table Décor
Where to start with your table décor? Wooden trestle tables are best suited to this style of venue and season. Opt for copper or bronze plates and cutlery for a nod towards golden, orange leaves – perfect for Autumn! You could even use leaves as ideas for place names – simply write each name in golden calligraphy writing and place on the middle of each plate. Wooden crates full of small pumpkins or foliage make for fab table centrepieces.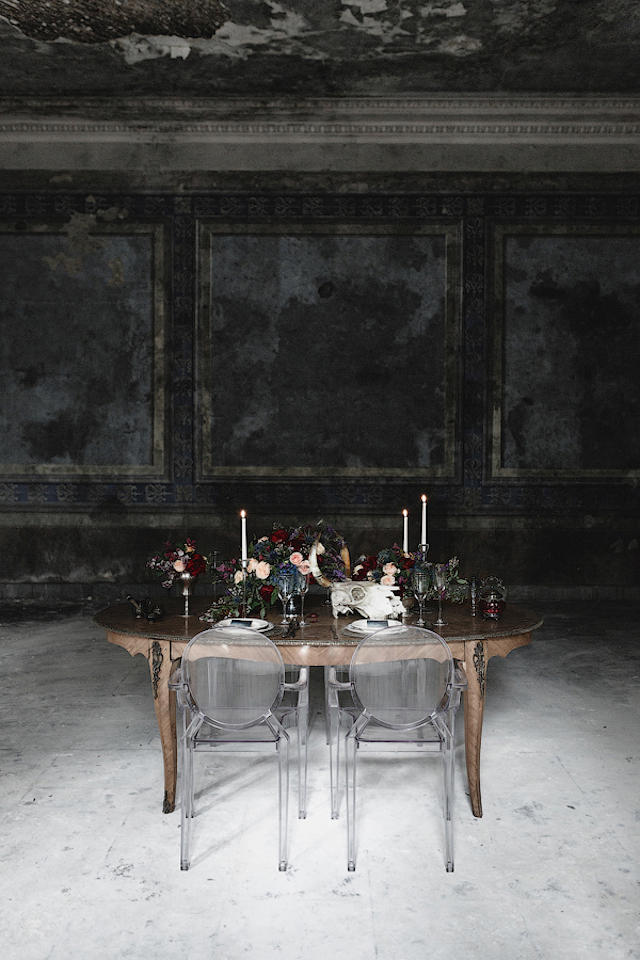 Food & Drink
Autumn-inspired cocktails are a must-have for an urban wedding. We're talking apple, cinnamon and berry cocktails served on a copper tray. And what could be more delicious than a red-velvet wedding cake? Opt for white icing and dripping red drizzle! Decorate your wedding cake with berries and a gorgeous copper cake topper.
If you're not a fan of deep red and copper shades, why not opt for a different colour combination? Navy and gold is a heavenly colour combo that is a different take on an Autumn colour palette.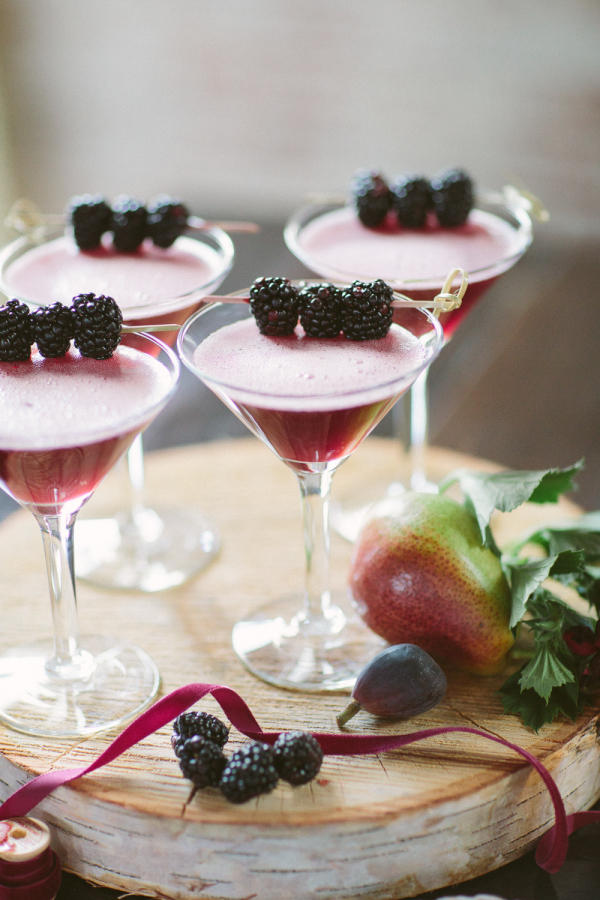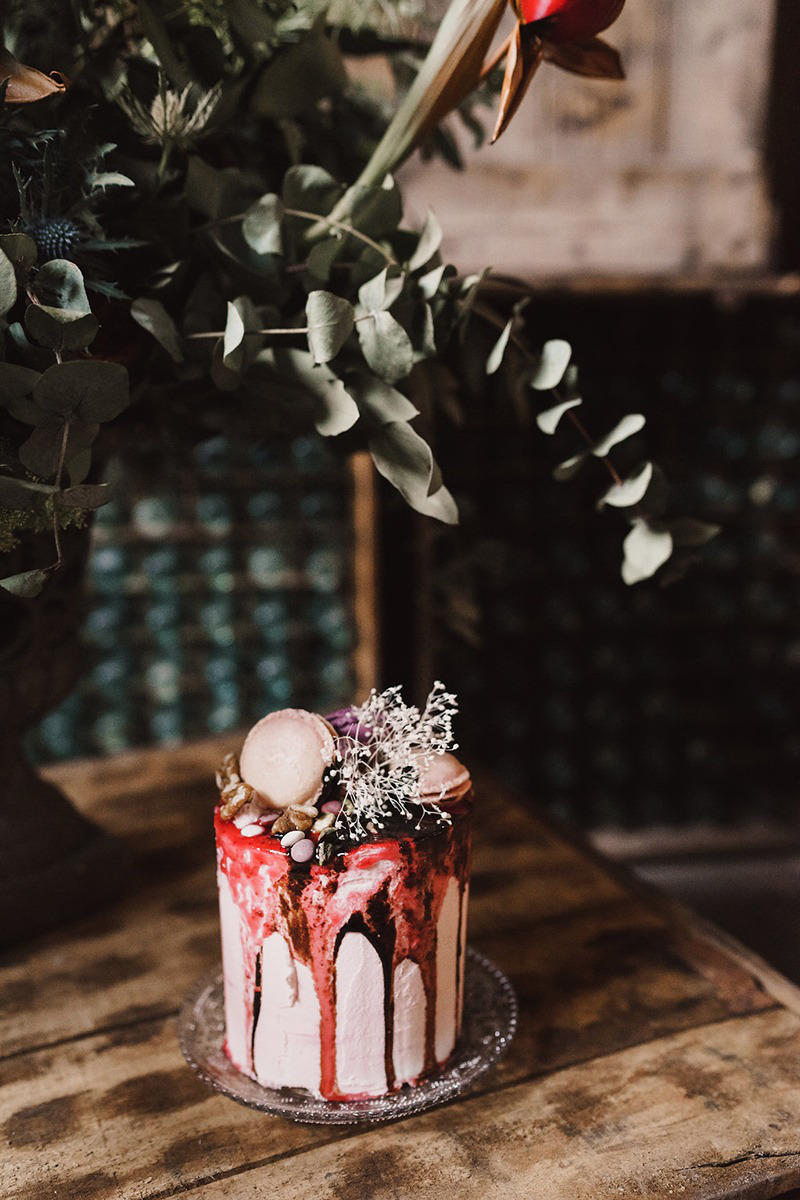 We hope you're inspired and can see how you can stay on-trend and fashion-forward for your Autumn wedding. If you need more suggestions, just email us on info@carmelaweddings.co.uk and let's chat!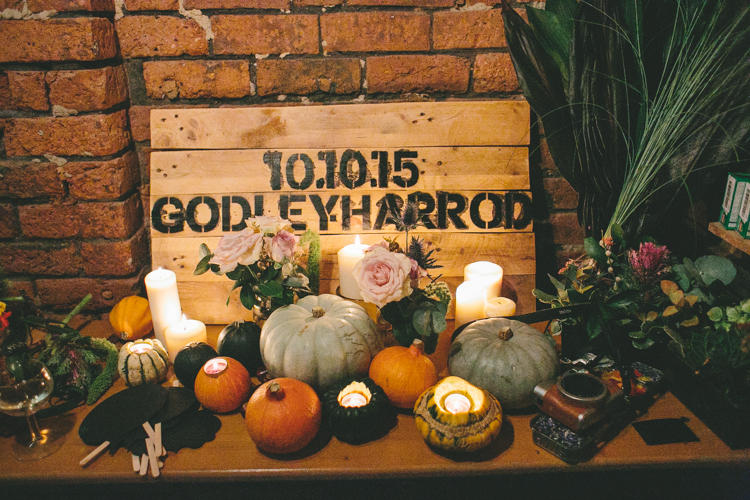 Photography Credits (in order shown)
www.albertbardina.com/www.marcossanchez.net/www.christinablockphotography.com/www.kategrayphotography.com/www.charlastorey.com/www.mloskutov.com/www.allanzepeda.com/www.thevisualpartners.com/www.elligracephotography.co.uk