When it comes to wedding themes, there are so many fun and fabulous ideas out there but we are particularly star struck with the thought of a celestial wedding theme. Bursting with mesmerising details and decorations, these magical, celestial wedding ideas are the perfect fit for a modern, simplistic wedding venue in the city. So, if you want a wedding day that's utterly out of this world, find out how you can incorporate the influence of astronomy into your nuptials…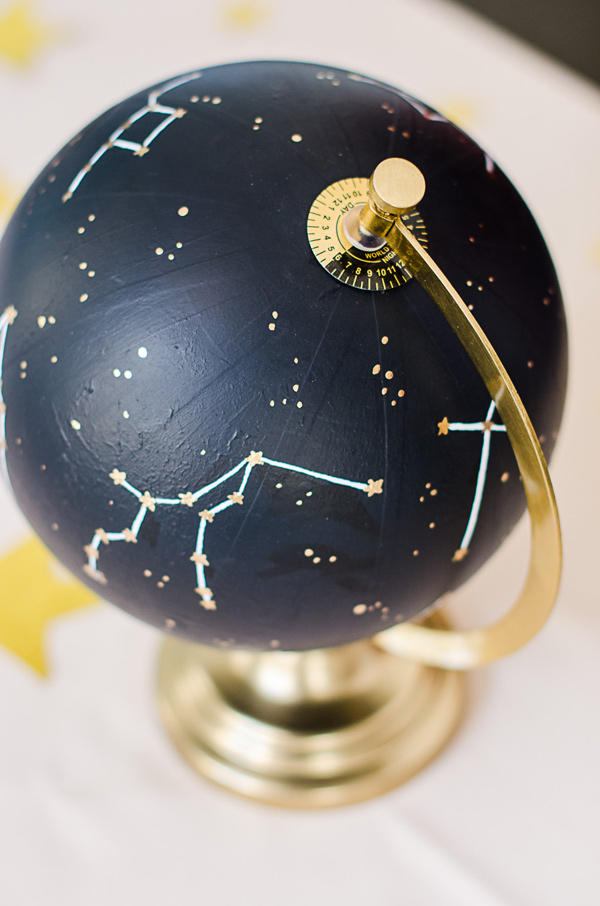 While some brides may love the thought of rocking ablue or silver sequin-adorned wedding dress, there are lots of subtle ways to add a unique touch to your wedding outfit. For instance, a starry hair vine will look beautiful in silver or gold and will make a striking alternative to a traditional bridal tiara. The groom-to-be could rock a navy blue bow tie with constellation detailing. Your bridesmaids will look divine in an array of navy, silver or golden gowns.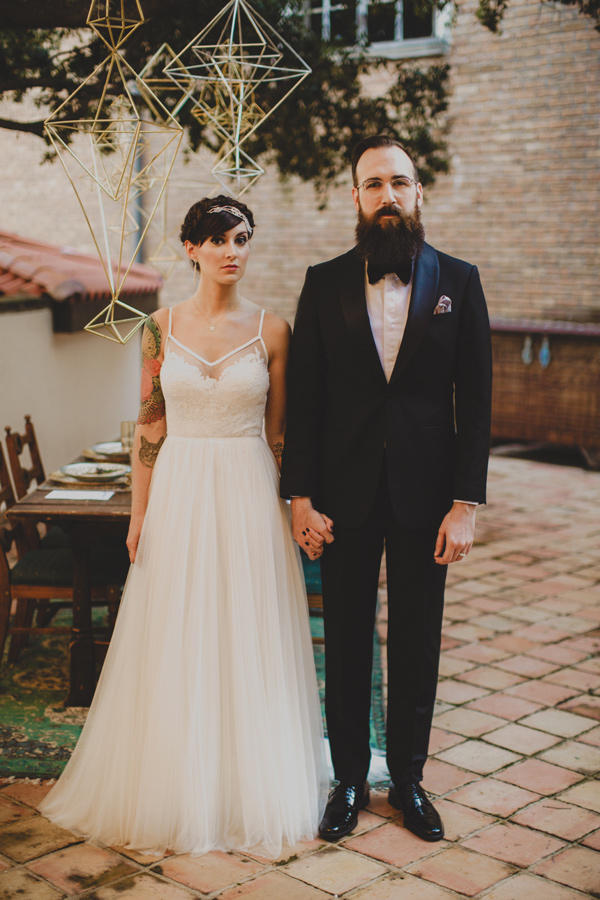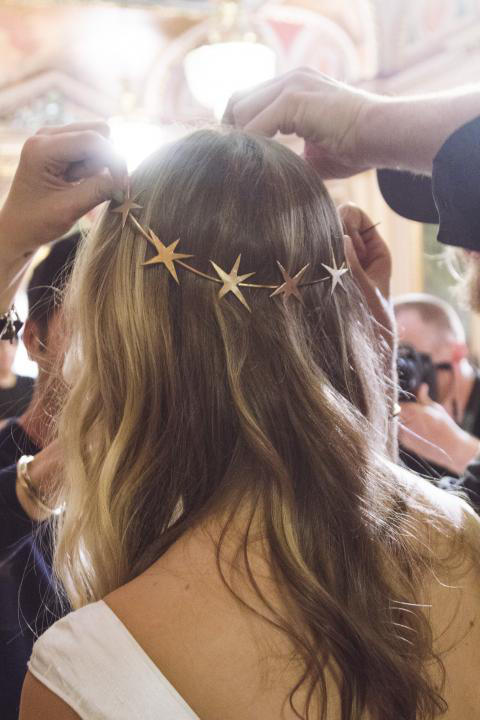 As you may know, we adore a statement backdrop at any wedding and a celestial theme is a fabulous excuse to get creative. An intergalactic-inspired backdrop will help to transform your wedding venue, transporting your guests to a faraway place. You could create a backdrop adorned with your favourite constellations as part of your ceremony space, or you could create a moon-shaped backdrop for a DIY photo-booth. Alternatively, you could write some magical quotes on signs for a nod to the stars. 'I love you to the moon and back' is a wonderful fit for this wedding theme.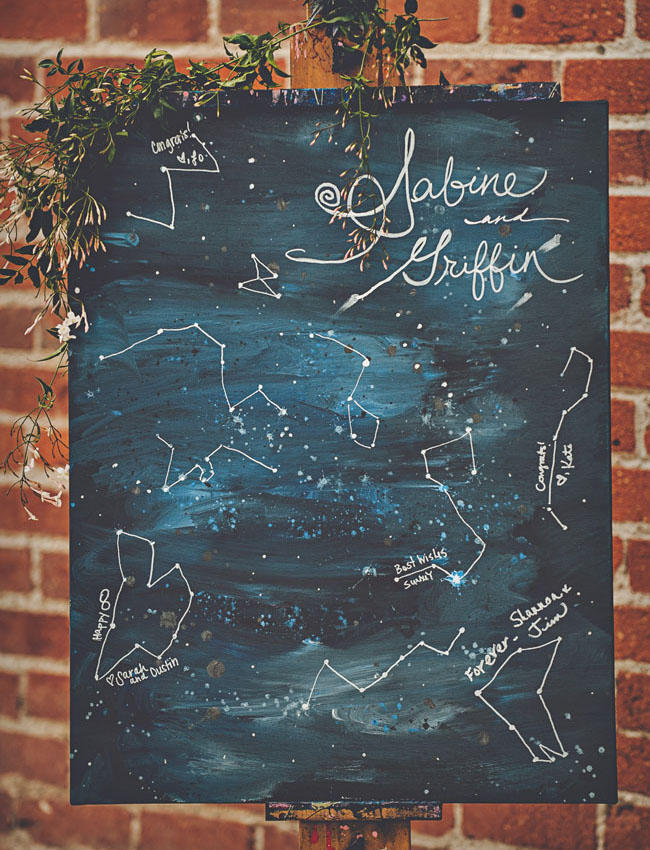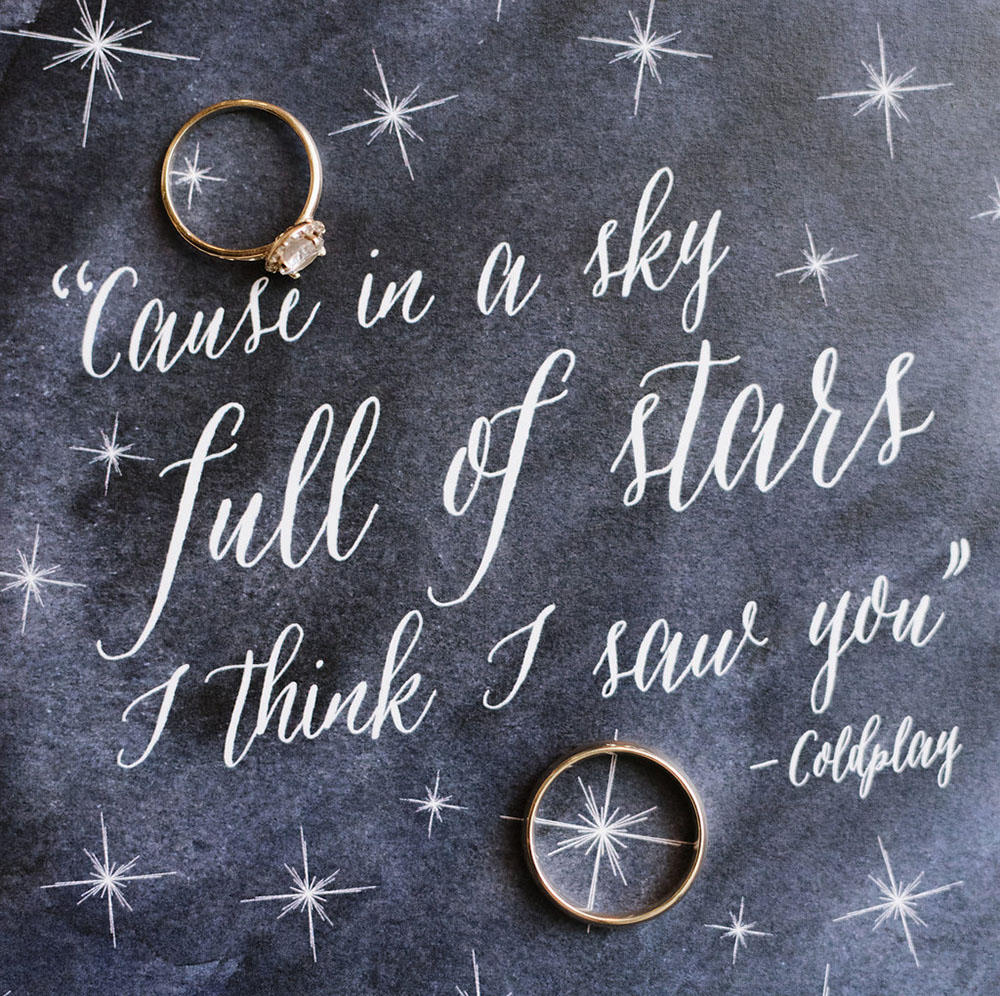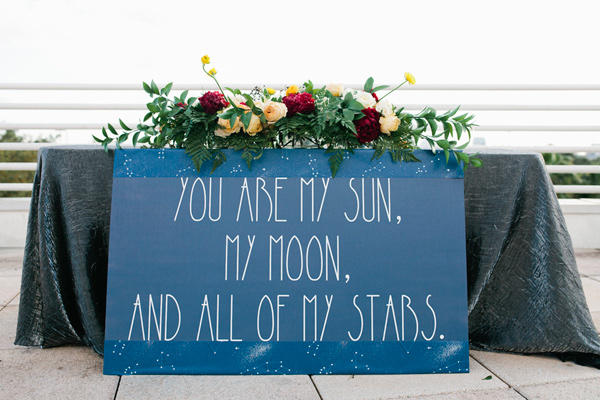 When it comes to picking a colour scheme for a celestial wedding theme, we recommend a palette consisting of deep navy and a variety of metallic hues. For instance, opt for navy table runners adorned with golden star-shaped terrariums and agate details. Agate place names will not only show your guests to their seats in style, they can easily double up as magical wedding favours. Why not name your wedding tables after particular stars or constellations? You could even offer little astronomic facts for your wedding guests to read during the reception.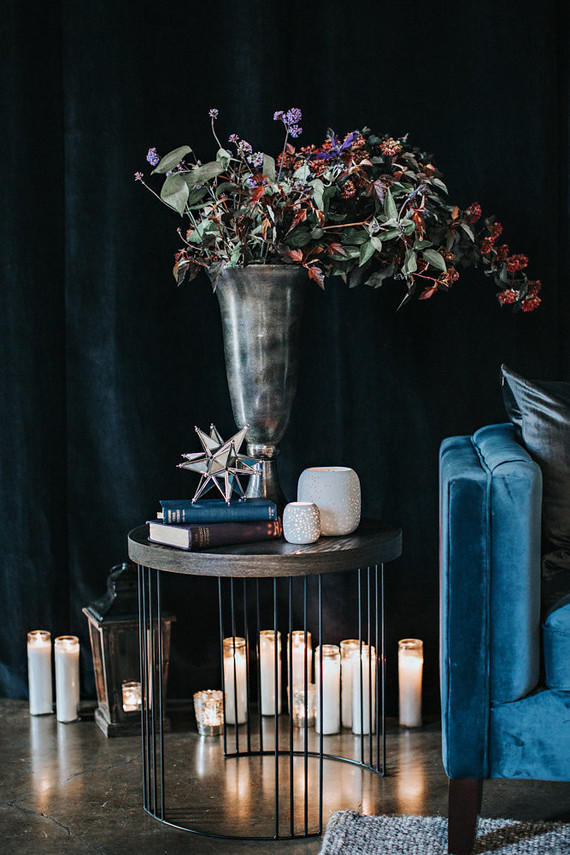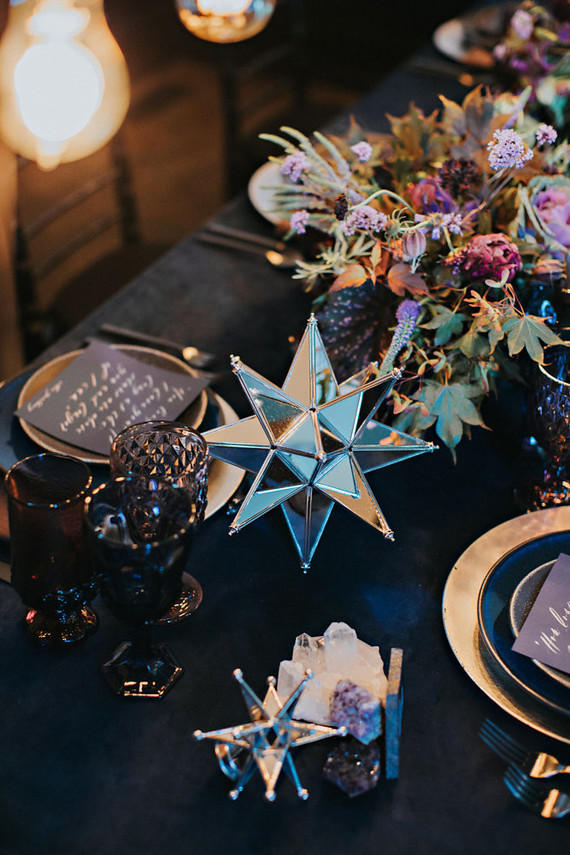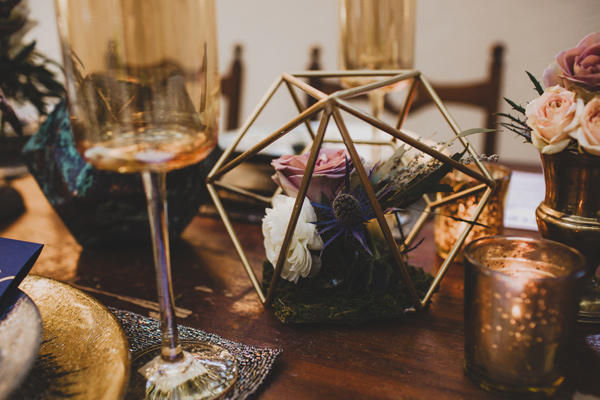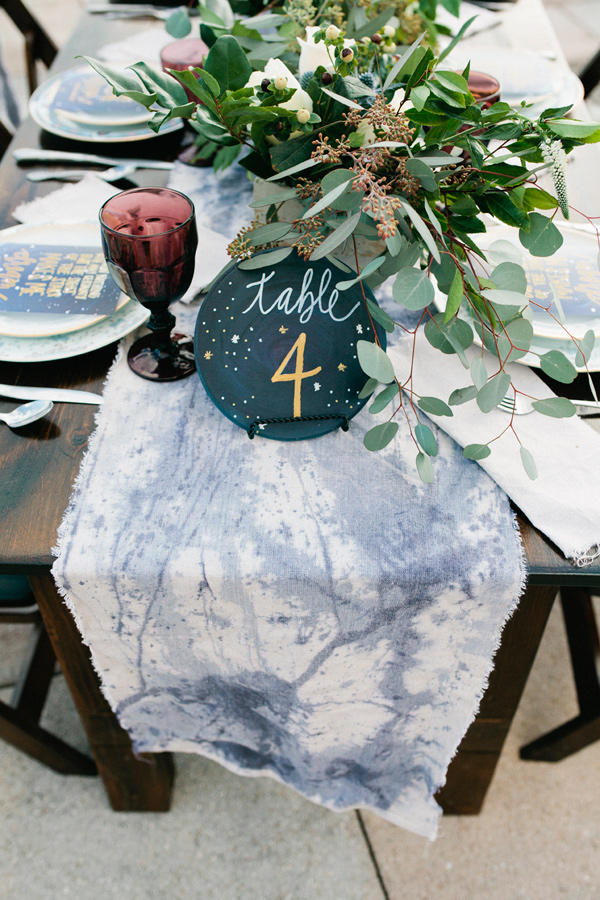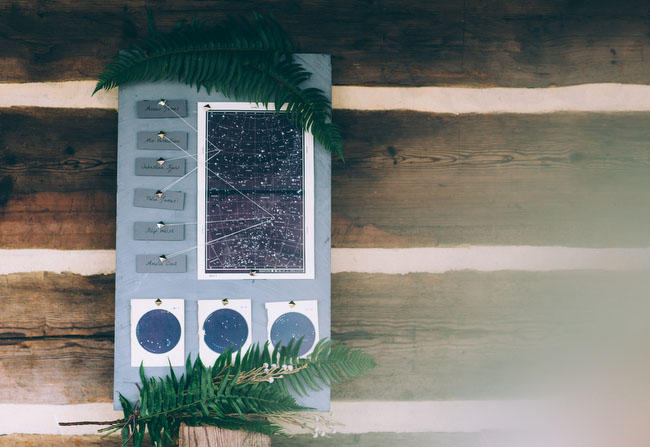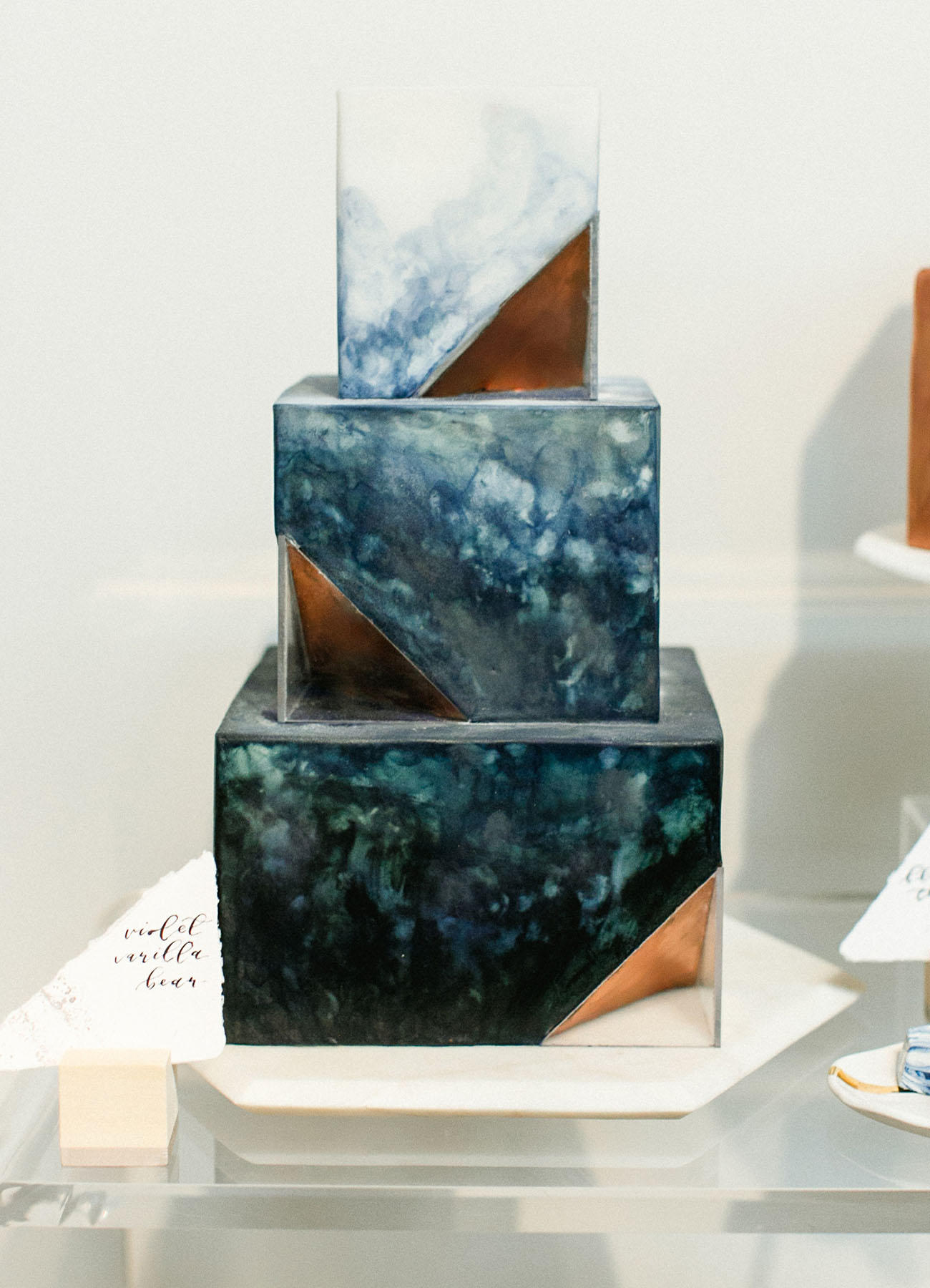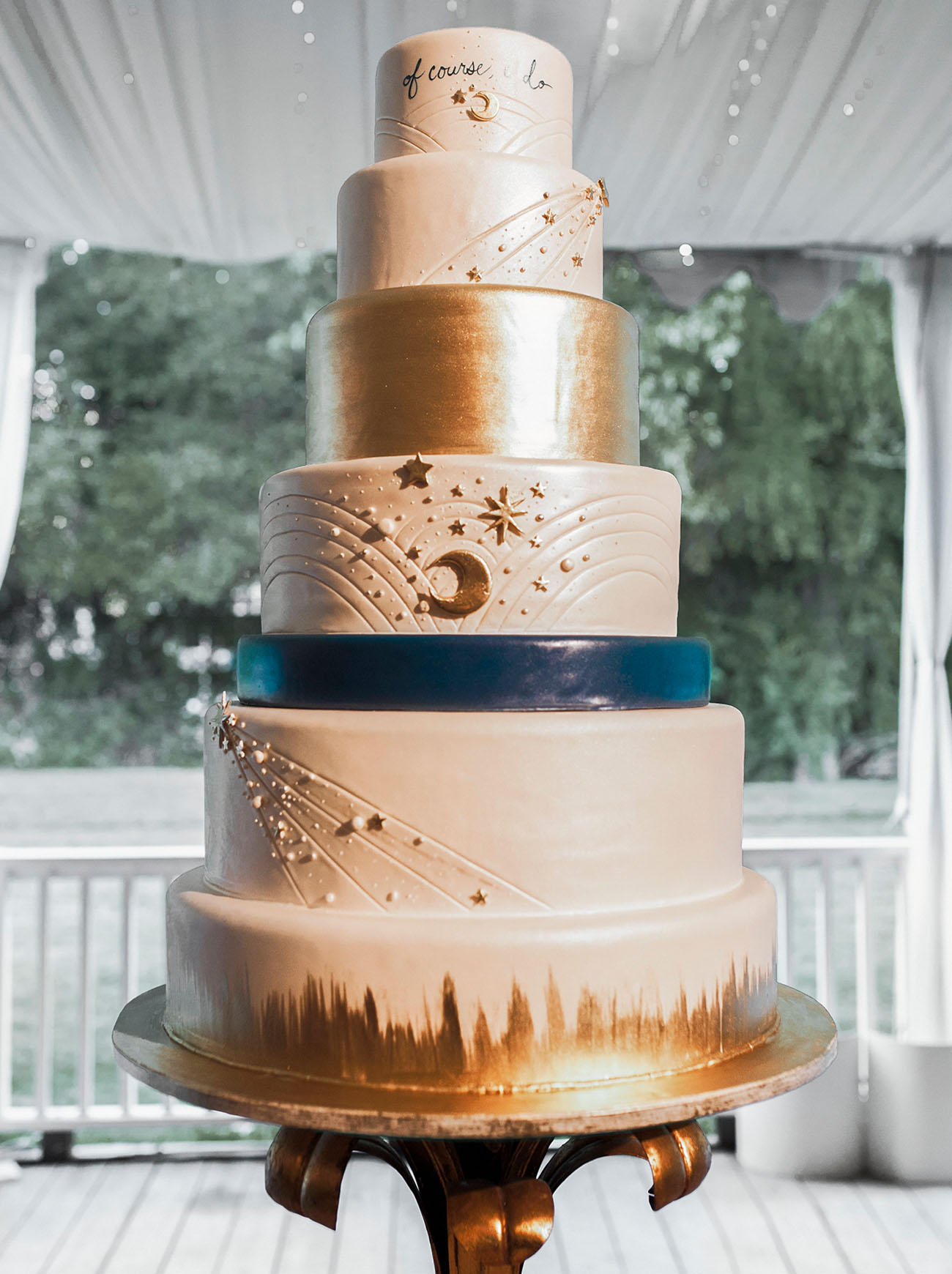 Hanging installations are a seriously hot trend and this theme lends itself perfectly to these modern decorations. Oversized metallic stars and geometric installations will look incredible hanging above your dance-floor area or your wedding tables. You could add a few Edison bulbs for a sparkling touch in the evening – your guests will feel like their dancing and dining under the stars!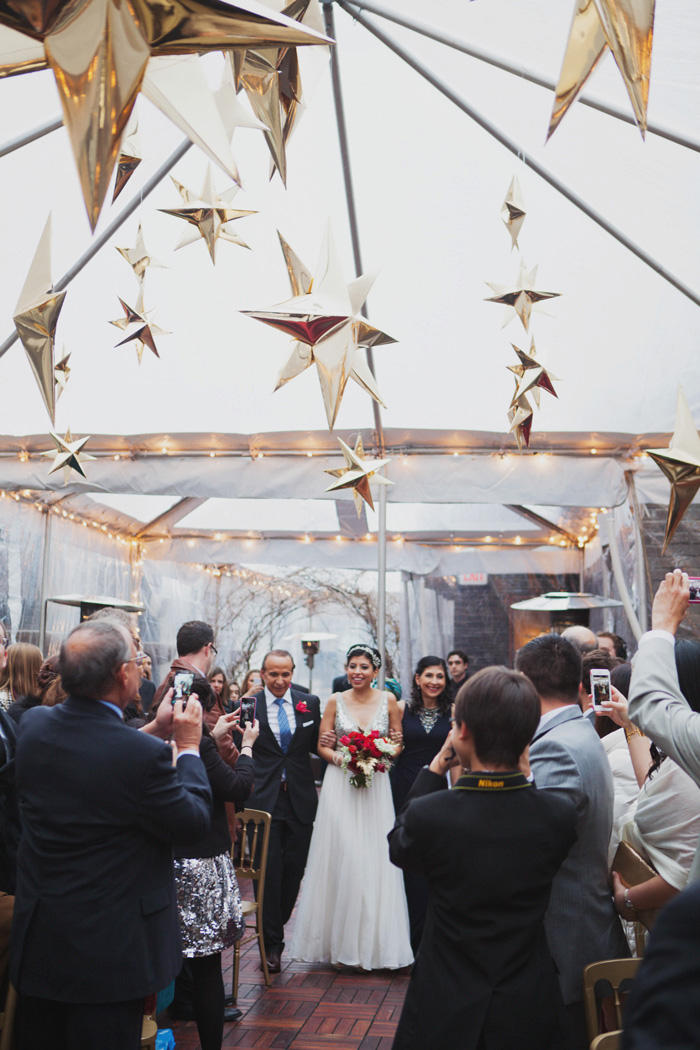 When it comes to your wedding photographs, be sure to ask your photographer to capture some memories of you and your new husband or wife against the backdrop of the night sky. They'll look completely magical and you'll be able to treasure the images forever.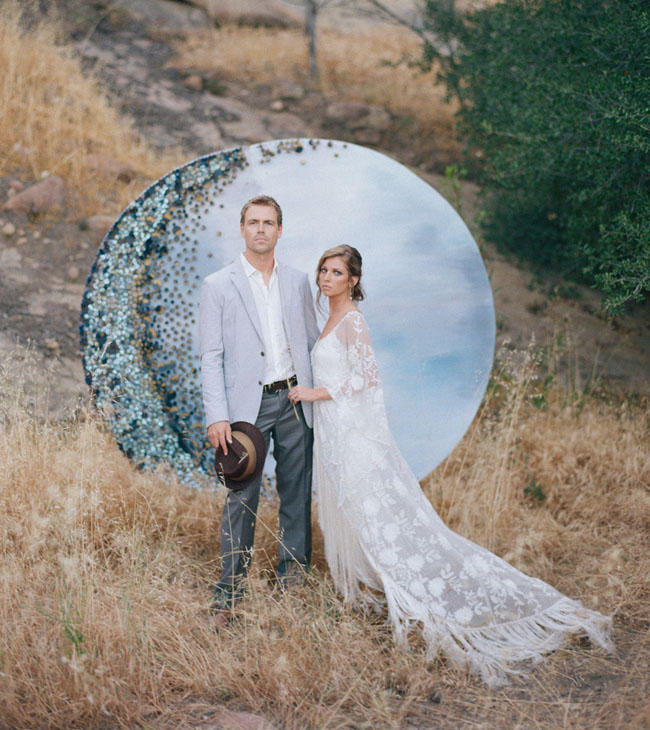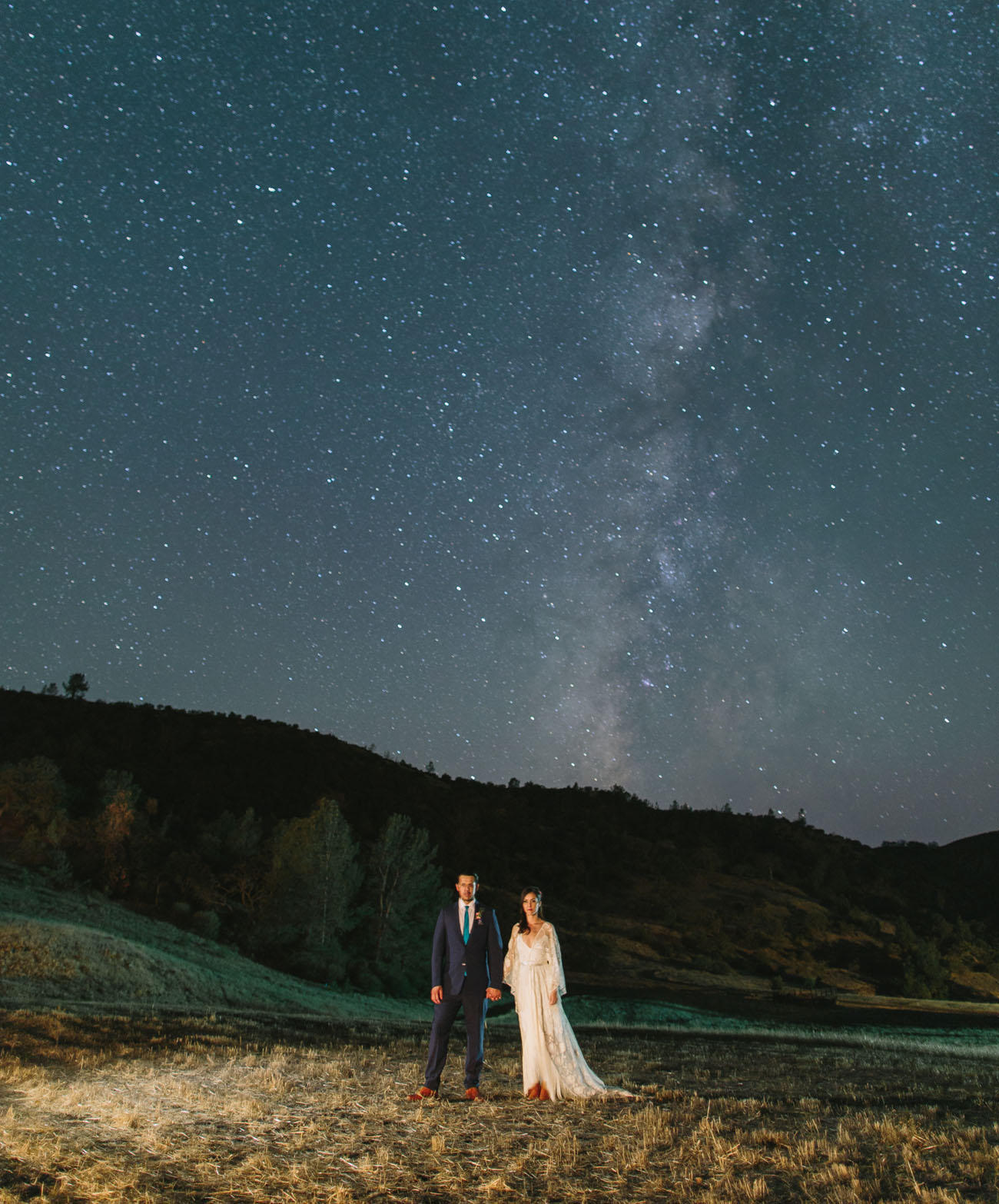 A galactic-inspired wedding day is guaranteed to leave both you and your wedding guests feel starry-eyed, and it's such a unique, unworldly idea. What's not to love?!
For more ideas on the theme, check out our Pinterest board celestial wedding ideas.
Related Tags: Wedding Planners London
Photography Credits (in order shown)
www.anerisphotography.com / www.bricostello.com / www.thelane.com / www.sarahmaren.com / www.jessicakettle.com / www.loveasha.com / www.hazelwoodphoto.com / www.hazelwoodphoto.com / www.bricostello.com / www.loveasha.com / www.ashcarr.com / www.milouandolin.com / www.londonlightphotography.com / www.lesloupspicturesandsongs.com / www.laurastewartdesign.com / www.jakeandnecia.com