Home and interior trends come and go but there's one that's definitely caught our eye and it's very gradually making an appearance in the wonderful world of weddings. There's no doubt that interior décor has a huge impact on the wedding industry, so it's no wonder that chic metallic carts are now being used as a wedding cart for cocktail bars and stylish dessert tables in urban weddings everywhere. One of the best things about using bar carts is the fact they're incredibly versatile so it's easy to add a personal touch to them, making the idea completely unique to you and your wedding day.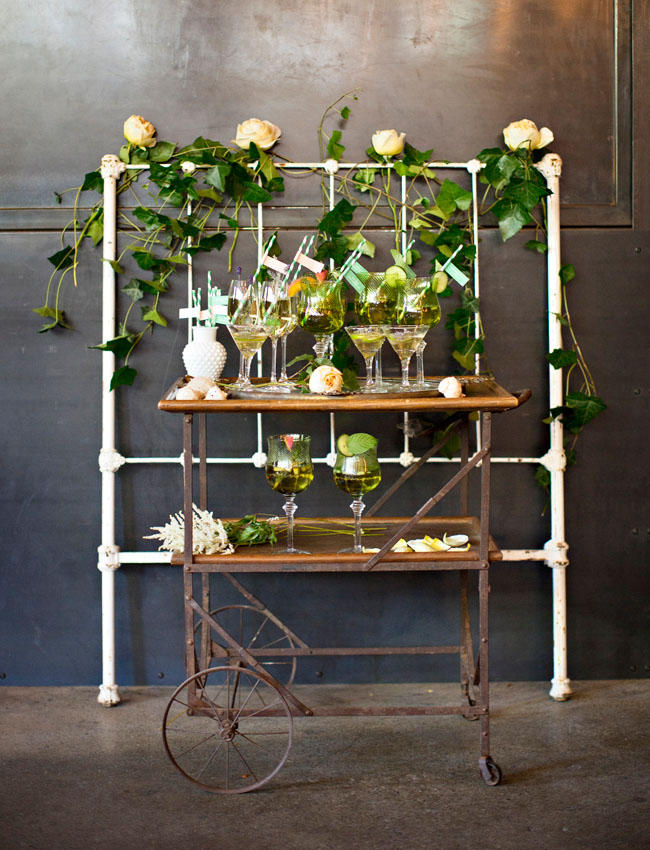 Displaying your wedding cake on a bar wedding cart is a gorgeous alternative to a traditional dessert table and it can easily be a focal point of your wedding reception. Plus, self-serve drink stations are still hot for 2017 and a cocktail bar wedding cart is always a wonderful addition to any wedding.  Keep reading to discover our top tips for creating a swoon-worthy cocktail and dessert bar wedding cart for your big day…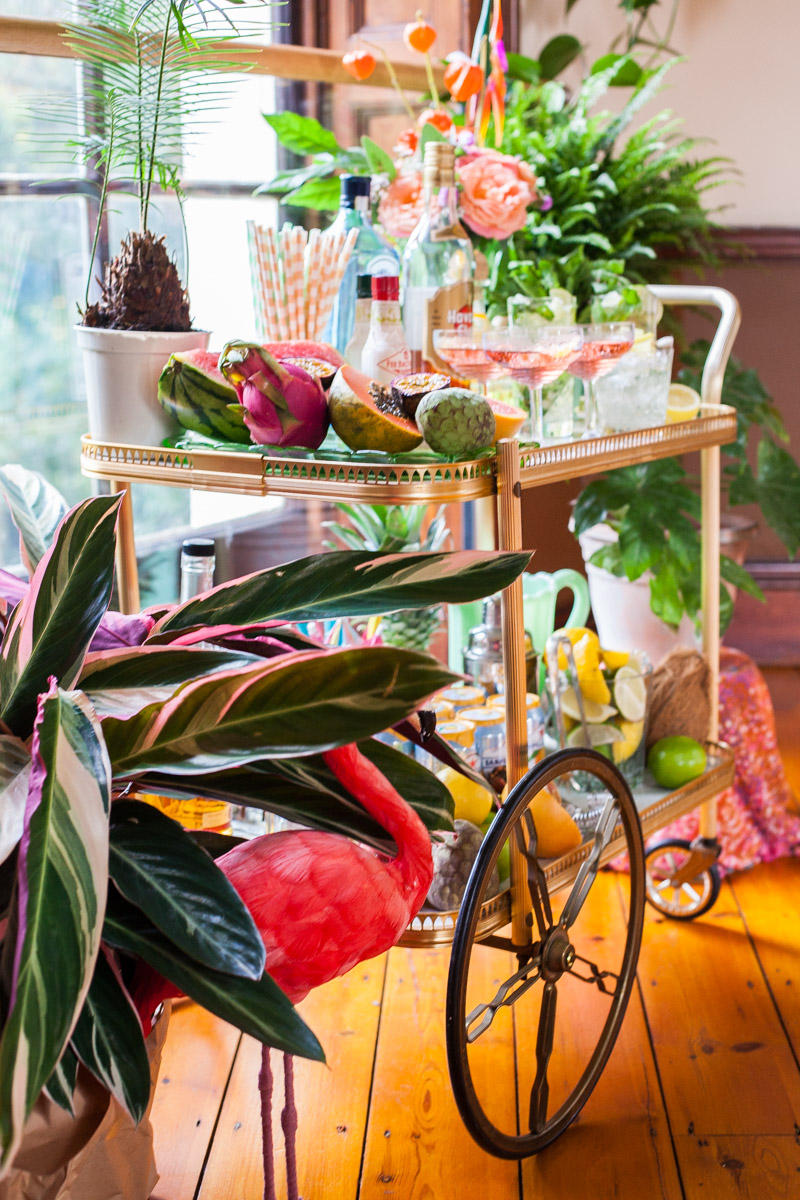 A metallic bar cart is always going to be on-trend and it's a fab choice if you're already planning on incorporating metallic details into your warehouse wedding. Gold, bronze or copper will look equally gorgeous and it might be fun to mix and match metallic shades for a gritty vibe. The best news about a metallic wedding is that you can easily work in other colours – from blush pink to soft grey. Why not adorn your bar wedding cart with colourful blooms that match your wedding flowers – you could fill a few glass or metal vases with a handful of posies and dot them amongst a variety of cocktail bottles. Alternatively, a foliage garland wrapped around the handles of the bar wedding  cart is the perfect choice for a minimalist or botanical wedding. A couple of metallic or clear glass candlesticks always look striking place on a bar cart – just be sure to check your venue allows this.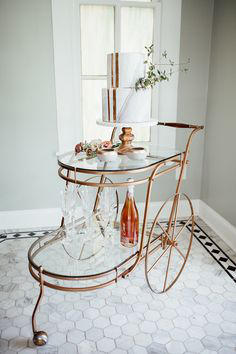 If you're planning an industrial wedding, why not light up your cocktail or dessert bar car with some edgy lamps or Edison bulbs. Planning a 1920s wedding? Add a dash of Gatsby glamour with a vintage lamp and some plush armchairs for guests to enjoy their cocktails. You could match the cocktails you serve to the era your wedding is inspired by.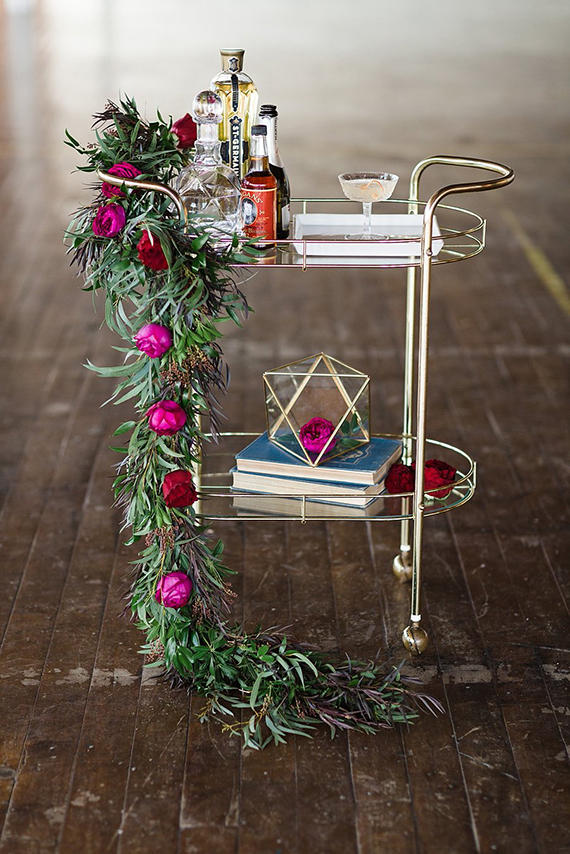 Add a few accessories to your bar wedding cart to make a statement. We're talking metallic straws, chic cocktail glasses and a selection of cocktail toppings (mint leaves, fruit or stirrers). There really are no rules when it comes to planning your wedding décor so you can have some fun and experiment with different ideas. If you're planning on serving a variety of different cocktails and bubbles make sure you choose a bar wedding cart that has a lot of space. A small bar cart crammed with goodies won't have the same effect as a spacious one! Think carefully about how you want your bar cart to look. Consider glassware and cocktail tools, as well as the sort of stand you want to display your wedding cake on.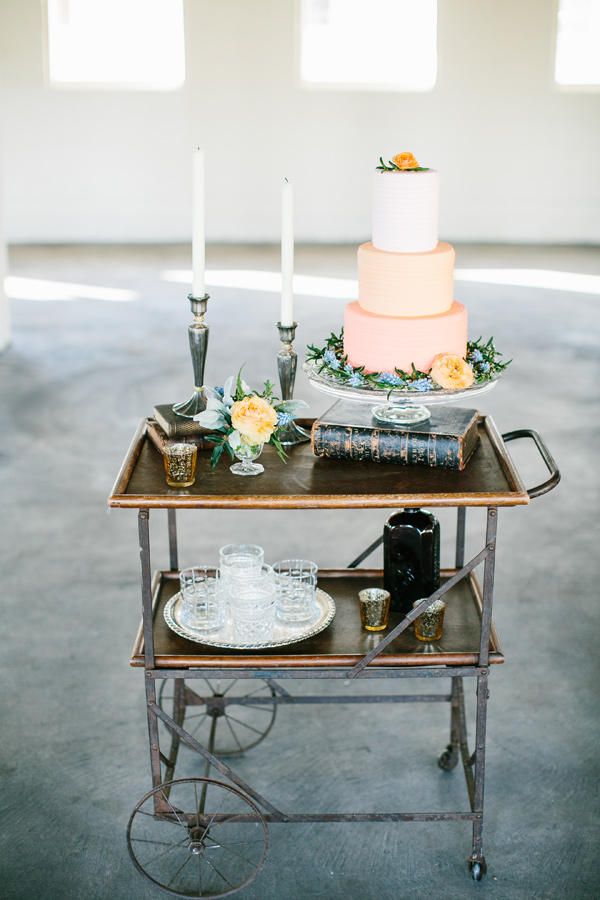 We recommend creating some signage for your cocktail or dessert bar wedding cart.  You could match it to the rest of your wedding stationery so you create a 'brand' for your big day. We love the thought of creating two signature cocktails that you and your partner adore and writing them on a sign so guests know what they're drinking. Your wedding guests will have great fun creating their own cocktails and it's a good way of breaking the ice.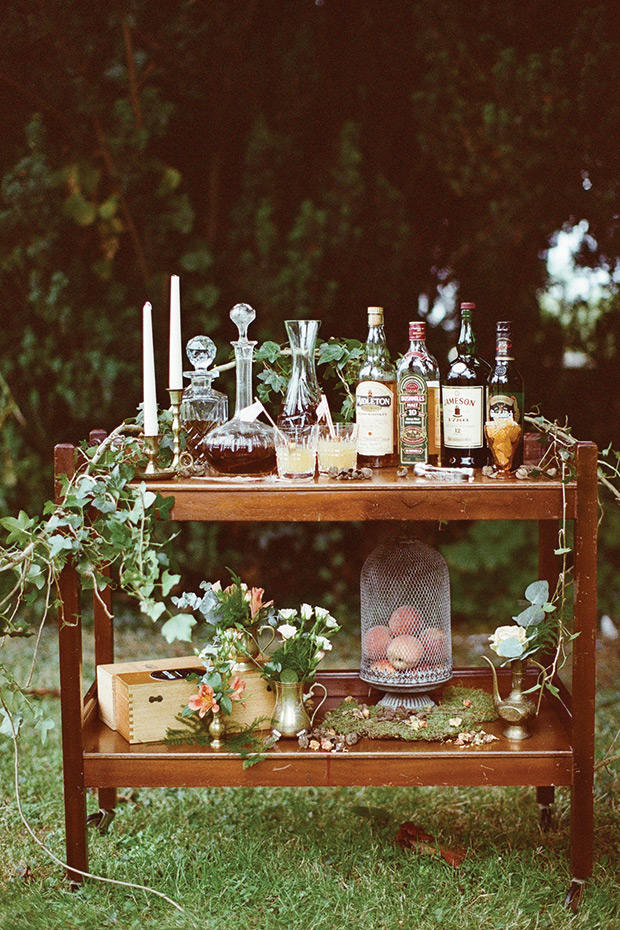 Bar carts are an ultra-chic addition to any wedding day – whether they're for a delicious collection of cocktails or to flaunt your show-stopping wedding cake.
If you'd like more help planning your show-stopper of a day, just contact us at info@carmelaweddings.co.uk
Related Tags: London Wedding Planners
Photography Credits (in order shown)
www.courtneybowlden.com/www.francescarlisle.co.uk/www.heatherburrisphotography.com/www.michellelandreau.com/www.loragradyphotography.com/www.brosnanphotographic.com