I sooooo love this CONFETTISYSTEM/fringe trend! The colours so brilliant, vivid and intense. The metals beaming bright, shining and lively.
I can't wait to get my hands on this CONFETTISYSTEM/fringe trend and inject exuberant and playfulness in to an events.
This whole look to me screams personality! Whether it's a 40th Birthday party in a cool London bar, a Luxury wedding in a London Warehouse or a Launch party in a luxury london Hotel this CONFETTISYSTEM/Fringe trend can definitely work.
Where did this phenomenal trend originate from? CONFETTISYSTEM in 2008.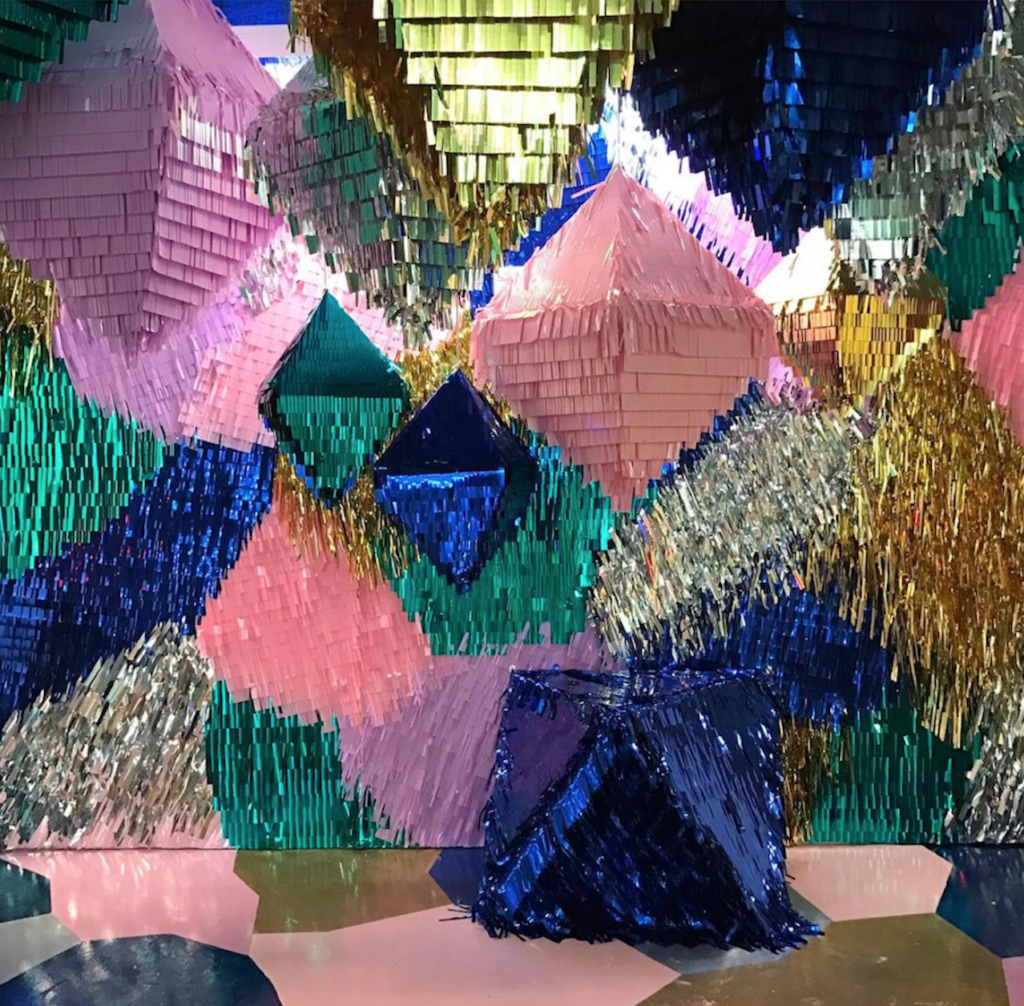 CONFETTISYSTEM is Julie Ho And Nicholas Valite Andersen, A Duo Working As Artists, Stylists, And Designers. In there own words "CONFETTISYSTEM Transforms Simple Materials Like Tissue Paper, Cardboard, Silk, And Mylar Into Interactive Objects That Create A Point Of Focus, Where A Spontaneous Collaboration With The Viewer Is Sparked. The Objects And Installations Occupy A Space Between The Ephemeral And The Permanent With A Sense Of Nostalgia And Lighthearted Fun" Love this!
Now it is time for some inspo from the CONFETTISYSTEM duo.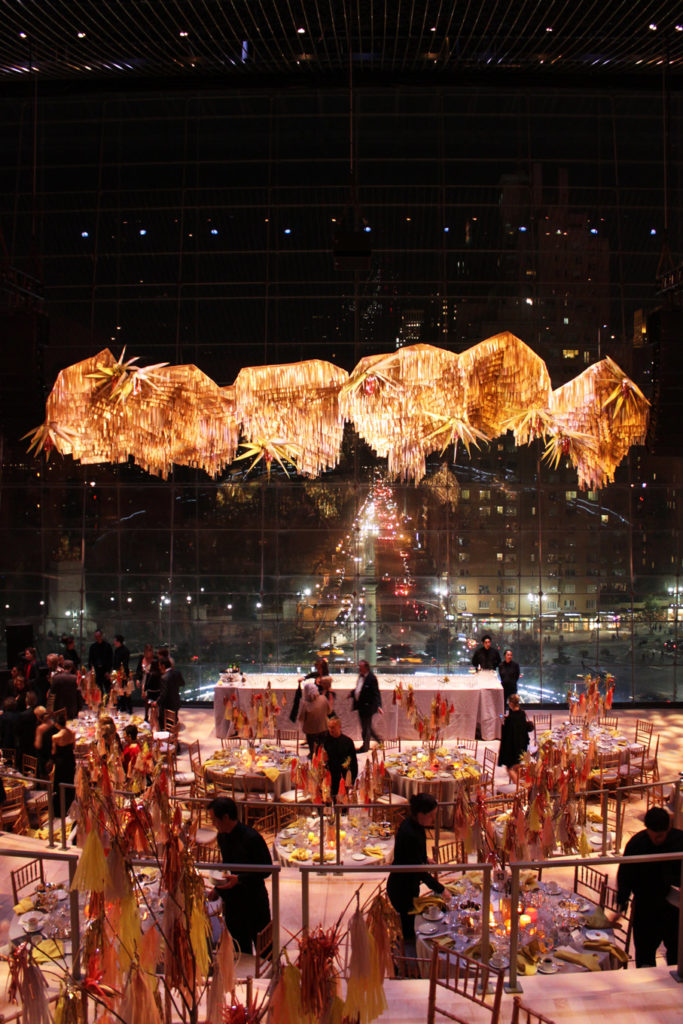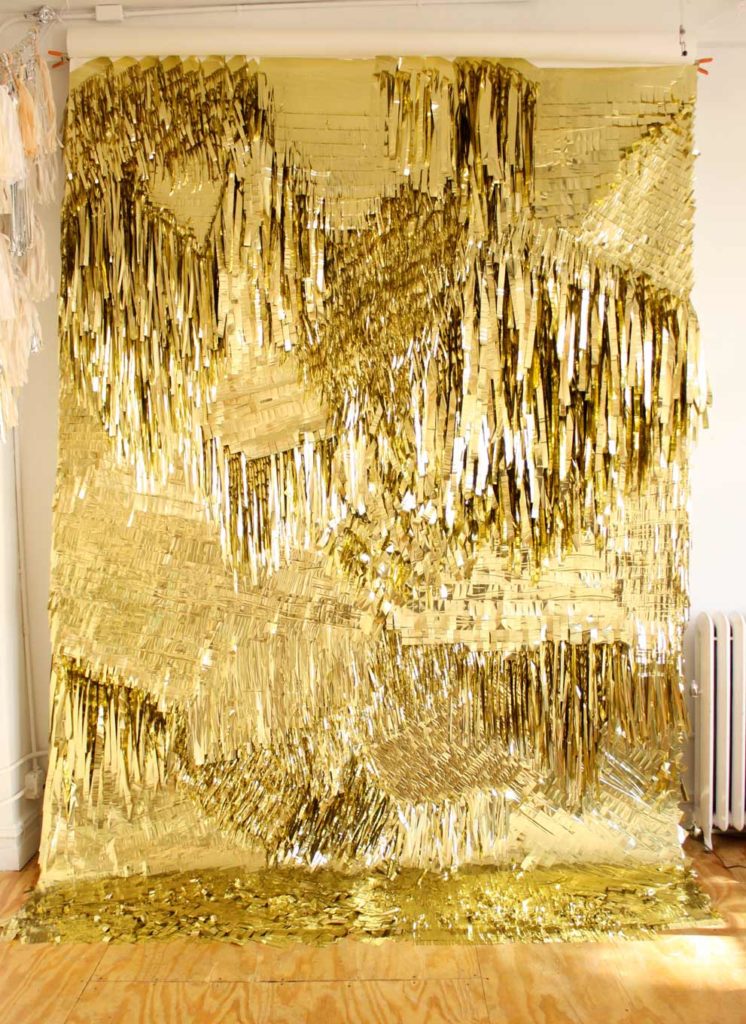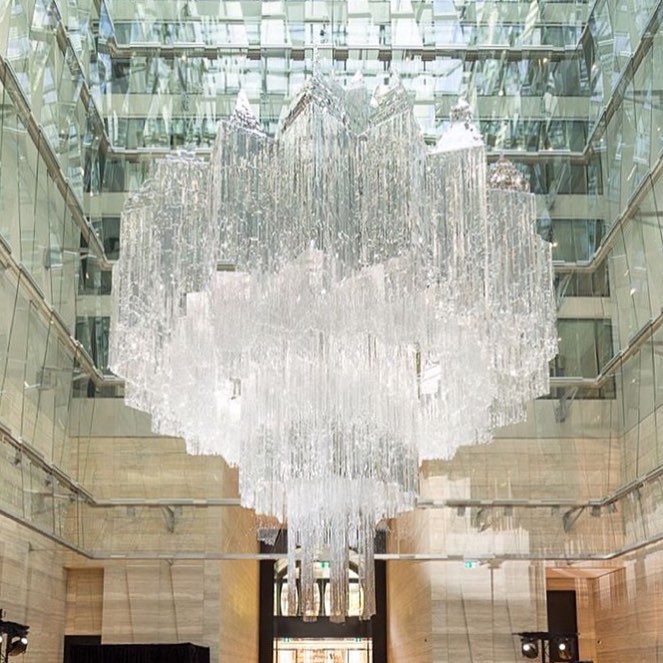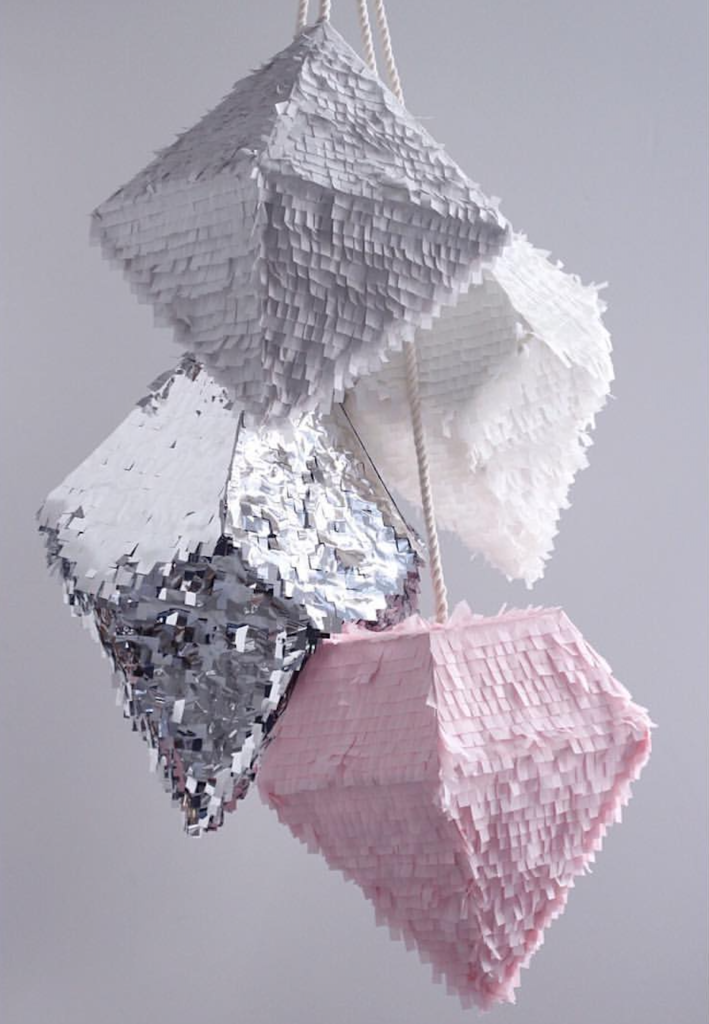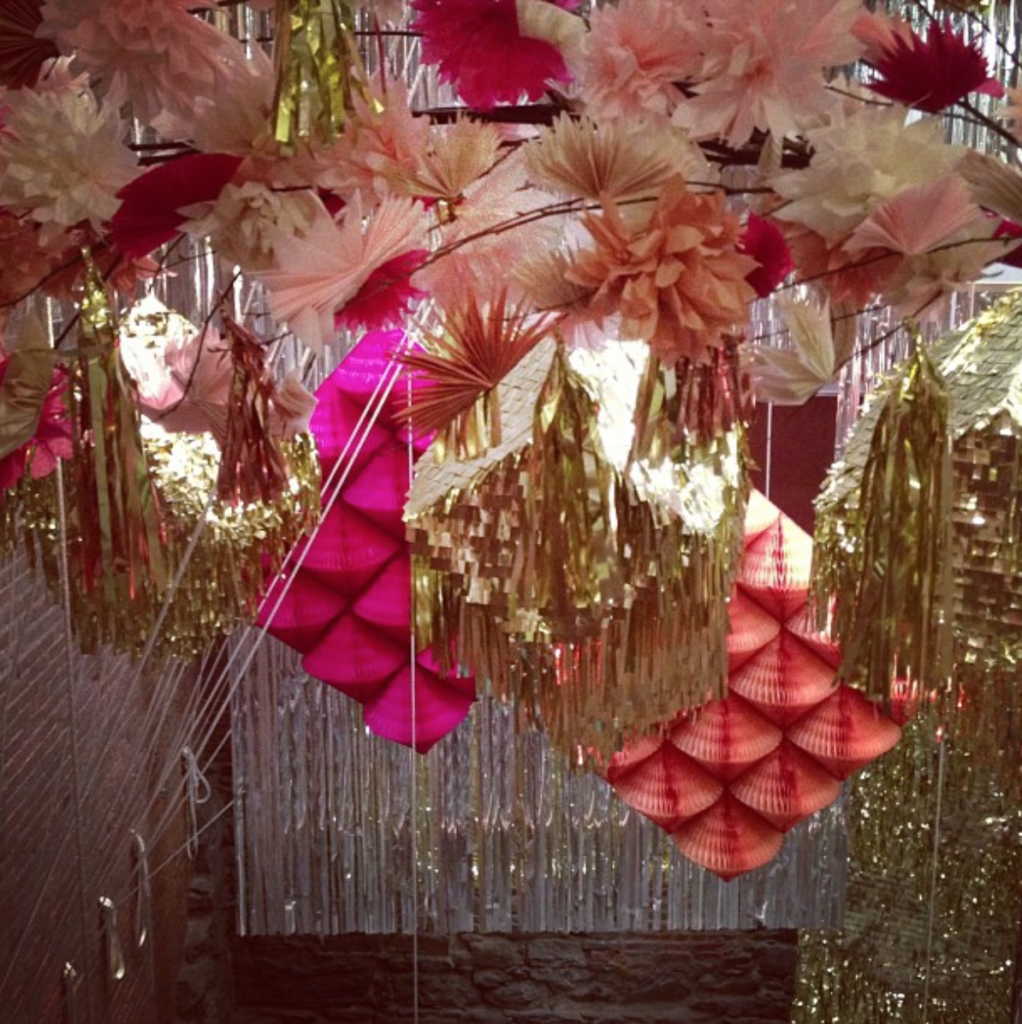 On my hunt around Pinterest and Instagram, stumbled across another trend the beautiful fringe walls which is a take on this look.
Take a look, what colours would you choose for your event?
Can I say all of them?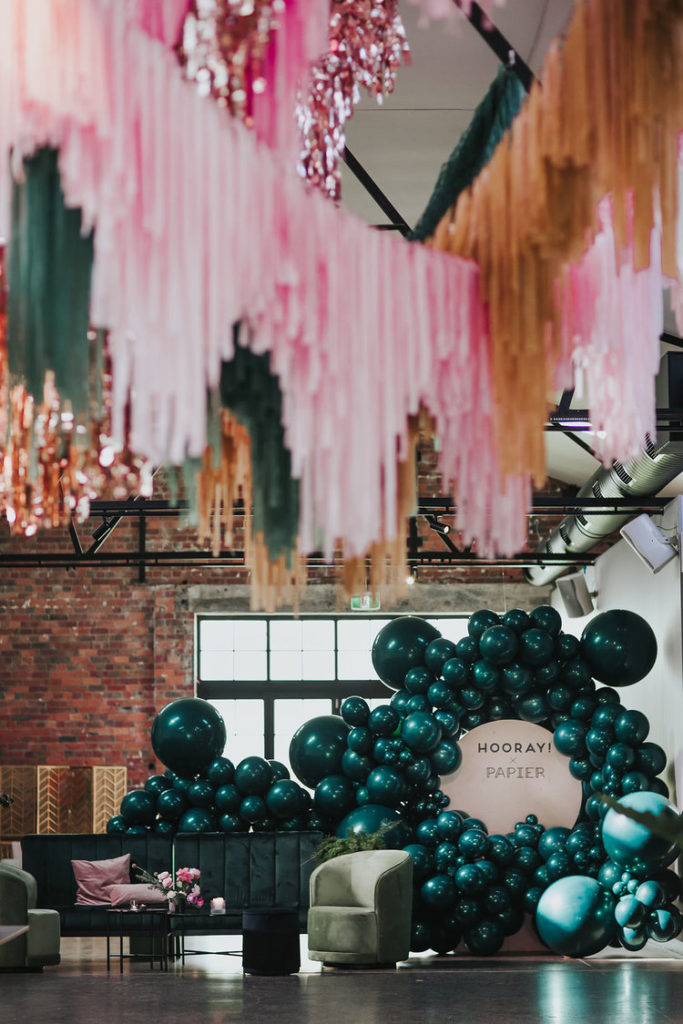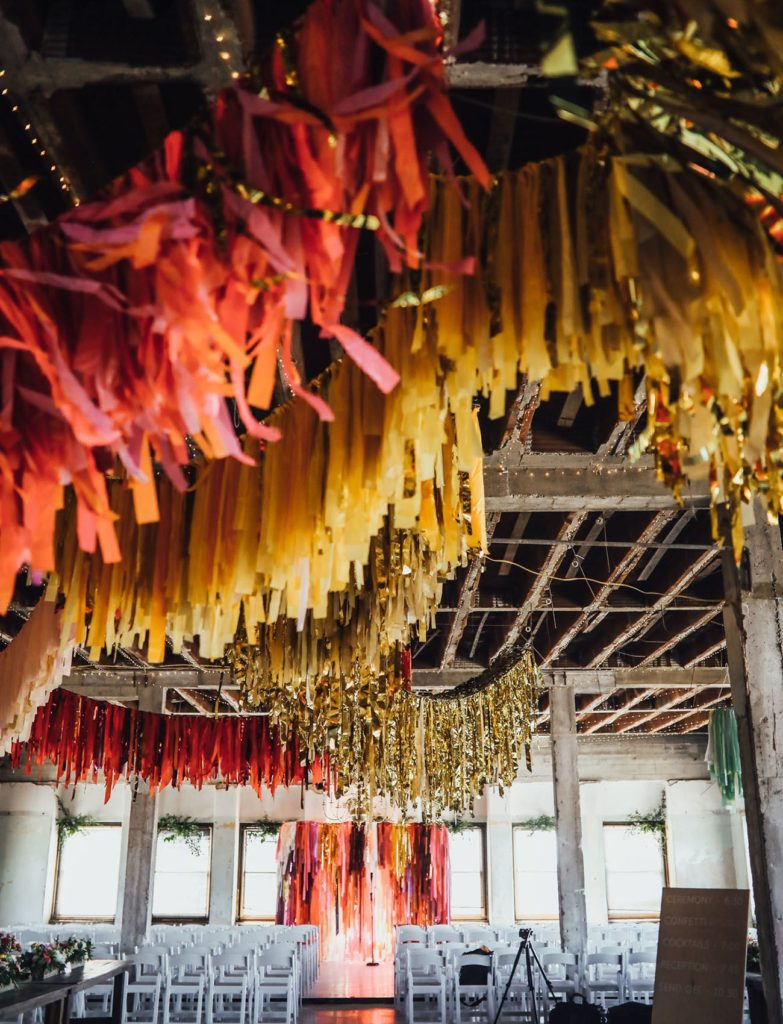 As you can see by the array of images, you can go as wild or as classic as you like! With so many different ways of creating the CONFETTISYSTEM/fringe trend. I think this look could be adapted to everyone.
If you think you could see this CONFETTISYSTEM/fringe trend at your event. Get in touch!
Let's have some fun!
Tichea x
Photography Credits (in order shown)
https://confettisystem.com
https://www.rufflesandbells.com.au/blog/2019/8/12/hooray-mag-x-papier-a-ruffles-and-bells-event
https://www.instagram.com/theshiftcreative/
https://greenweddingshoes.com/a-colorful-oklahoma-city-wedding-with-lots-of-confetti/
https://www.maeandcoworkshops.com/blog/2019/5/1/modern-coral-inspired-bridal-shootout