Continuing our CW Loves series, we have another fantastic supplier for you today
Welcome, Aggie The Celebrant.
I met Aggie on the Your so cool workshop with The Costa sister I styled back in October 2021. She is so fun and full of colour. She has a real passion for what she does. So I couldn't wait to get her on the blog to share her…
Ten Reasons Why a Celebrant Will Make Your Wedding Day Ten Times Better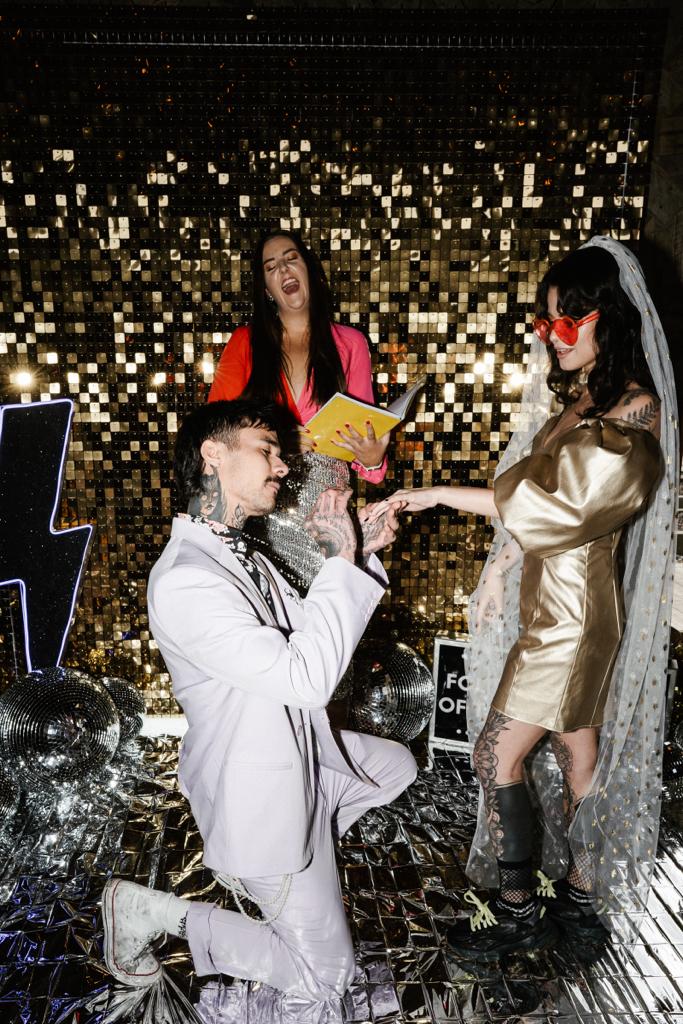 Over to you lovely.
So you got engaged and you found a venue. Next on the list is to book a priest/rabbi/imman etc. if you're religious, or book a registrar. You'll follow the standard template, swap rings, have a quick kiss and they'll give you a bit of paper, right? Wrong! There's another option that will make your ceremony shine.
I'm Aggie and I'm a wedding celebrant who works with couples to create completely unique, fun ceremonies full of energy and personality.
Check out this list of reasons why a celebrant will make your wedding day unforgettable.
Personalisation
Now more than ever, couples are going above and beyond to make their weddings completely unique; we're seeing colourful dresses, huge floral displays, fancy dress weddings, and various animals as ring-bearers.
So why are people still using the same cookie-cutter template from the registrars who will be doing 10 identical ceremonies that day?

Using a celebrant means your own personal love story gets told – your celebrant will get to know you over several months (often for more than a year) and will include things like how you met, shared passions, important family members, pets and private jokes into the ceremony.
It's more interesting
Think of your guests!! They've probably heard that same template used over and over so make the ceremony something that stands out for them too.
Guests always come out of celebrant-led ceremonies saying "that was the best wedding I've ever been to" and the party hasn't even kicked off yet. Make your ceremony unforgettable with a personalised ceremony.
It's not just about the words
Using a celebrant means you can include unity ceremonies, dogs as ring bearers, tequila shots, or singalongs to pop songs. Literally, anything you want to be included, you'll find a celebrant who will do it for you.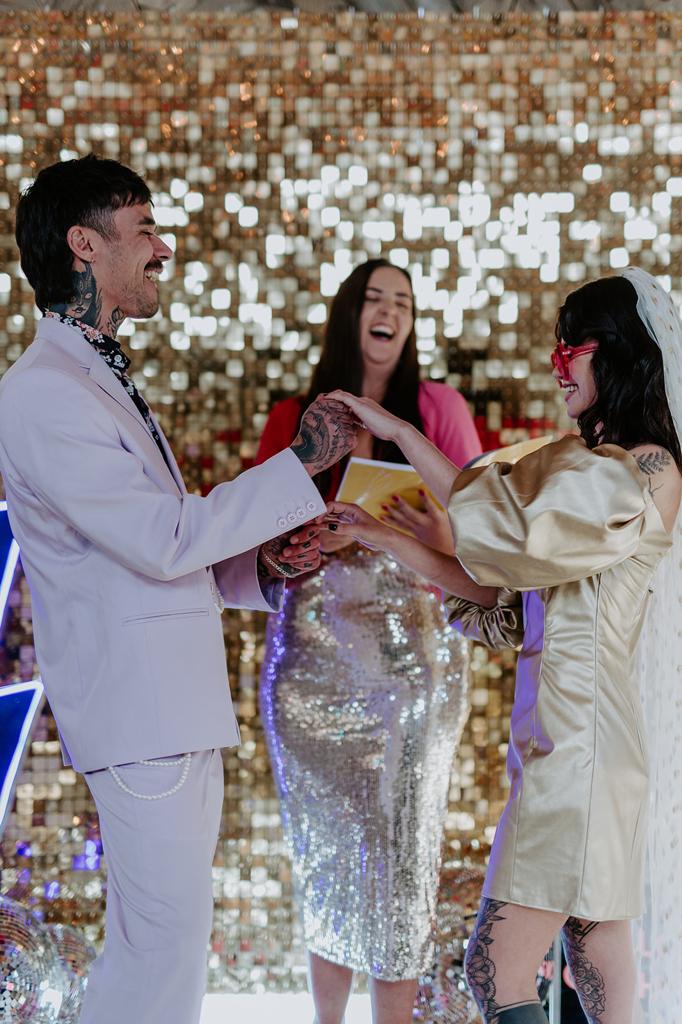 The ultimate choice of venue
Sorry to sound like your mother, but sitting up straight and eating mindfully will help with the digestion of your food. You've seen, or By using a celebrant you can get married absolutely anywhere and you're not restrained by licenses. You could be anywhere from your back garden to the top of a mountain.
This can sometimes save you money too. Wedding licences don't come cheap and that cost is passed on to couples in the venue hire and package costs. Choosing an alternative venue means you don't get that premium added to the venue hire.
Meaningful additions to the ceremony
Include something meaningful to you as a couple. Do you love partying together and want to do tequila shots with your vows? Are you adventurous and want to get married at the top of a mountain?
I spend a lot of time with my couples before the wedding; we have dinner parties and drinks and I get to know them well enough to be able to suggest personal and unexpected additions to their ceremony.
Add in a surprise
Give your soon-to-be spouse a little surprise during the ceremony. You can approach your celebrant separately and explain what you'd like to do and they will happily oblige.
The sky's the limit with this one – it could be a guest flash-mob, a unique entrance, or something waiting for them afterward.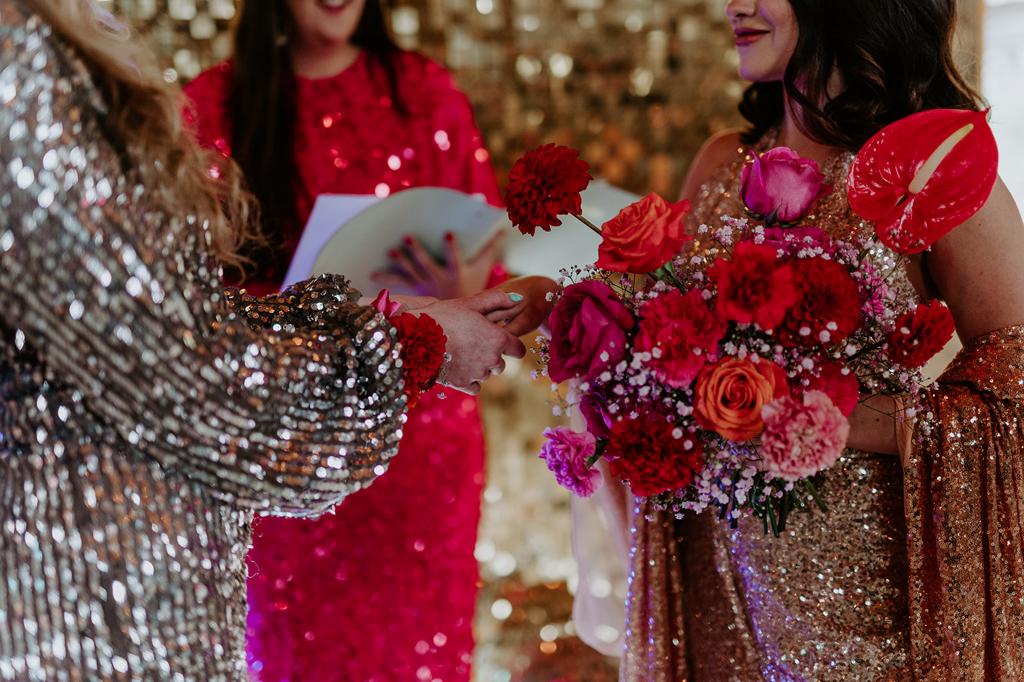 Inter-faith couples
Did you know that if you're in an inter-faith couple, when it comes to getting married you have to pick one religion or no religion?

A religious leader will obviously only perform a ceremony that aligns with their religion.
Ok then, you think, so I'll just ask the registrar if we can have a reading from my religion and a traditional element from my partner's. Nope – registrars do strictly secular weddings and will not budge on this.
The only way to blend your beliefs to make a ceremony that reflects who you are as a couple is to use an independent celebrant.
Writing your vows
You're trusting a professional to write a beautifully crafted, bespoke ceremony and most celebrants will also offer to use those skills to help you write your vows too.
It's hard for a lot of us to put how we feel down on paper so having a guide who can tease out the details and coach you on delivery will be a game-changer on your wedding day.
Delivering your vows
Some people are panic-stricken at the thought of having to read out their vows in front of their nearest and dearest. Others are convinced that they'll be a blubbering mess and will barely be able to choke out "I do" through their sobs.

Having a celebrant means you can talk about these worries and come up with a plan that works for you.
You could write your vows but have the celebrant read them in the form of promises to which you only have to reply "I will". Or you can choose to exchange written vows on the day that you read privately but aren't read aloud to the masses.
A Friendly Face
You'll have worked with your celebrant through the whole wedding planning process.
You'll have chatted about everything from your engagement story to who won bake-off.
Celebrants become friends with their couples and there's nothing more special than having that person who's been along with you for the ride, standing up there on the day and delivering a personalised, heartfelt and totally unique ceremony just for you.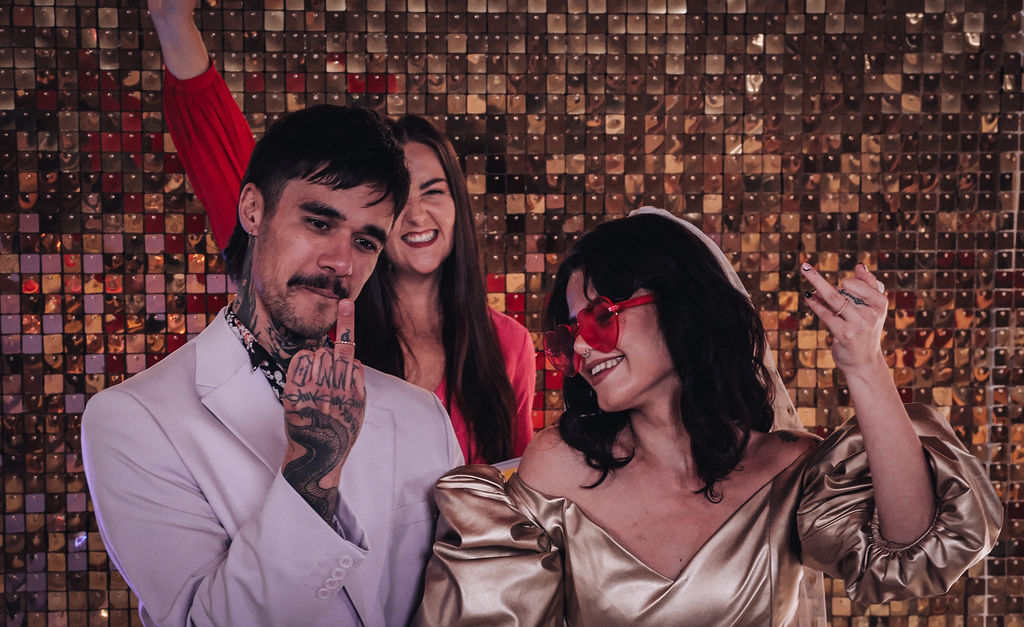 For more info about Aggie:
Website: www.aggiethecelebrant.com
Follow Aggie for more inspiration:
Instagram: @aggiethecelebrant
Photography Credits (in order shown)
@throughthewoodsweran
@markhortonphotos⁠
@joylordifilmhouse