Continuing our CW Loves series, we have a fantastic supplier for you today and one we truly get excited about! We first met Susie, who runs The Little Top, a couple of years ago when we were planning a festival wedding for a client with lots of children attending. We knew of the usual wedding creches and babysitters but this client really wanted the little wedding guests to have an amazing time too and that's when we found Susie!
Susie and her team create beautiful pop-up tents and dens filled with gorgeous furnishings and fun activities for the children. They also know the best entertainers which can be added in too! It's such a stylish and fun option because the tents look amazing and can be themed to really work with your day. It's great for the parent guests too as they can leave their children in capable hands whilst they enjoy the wedding. And for the children – they LOVE it!
We asked Susie to give you some top tips on how to make weddings great for little guests and here is what she said: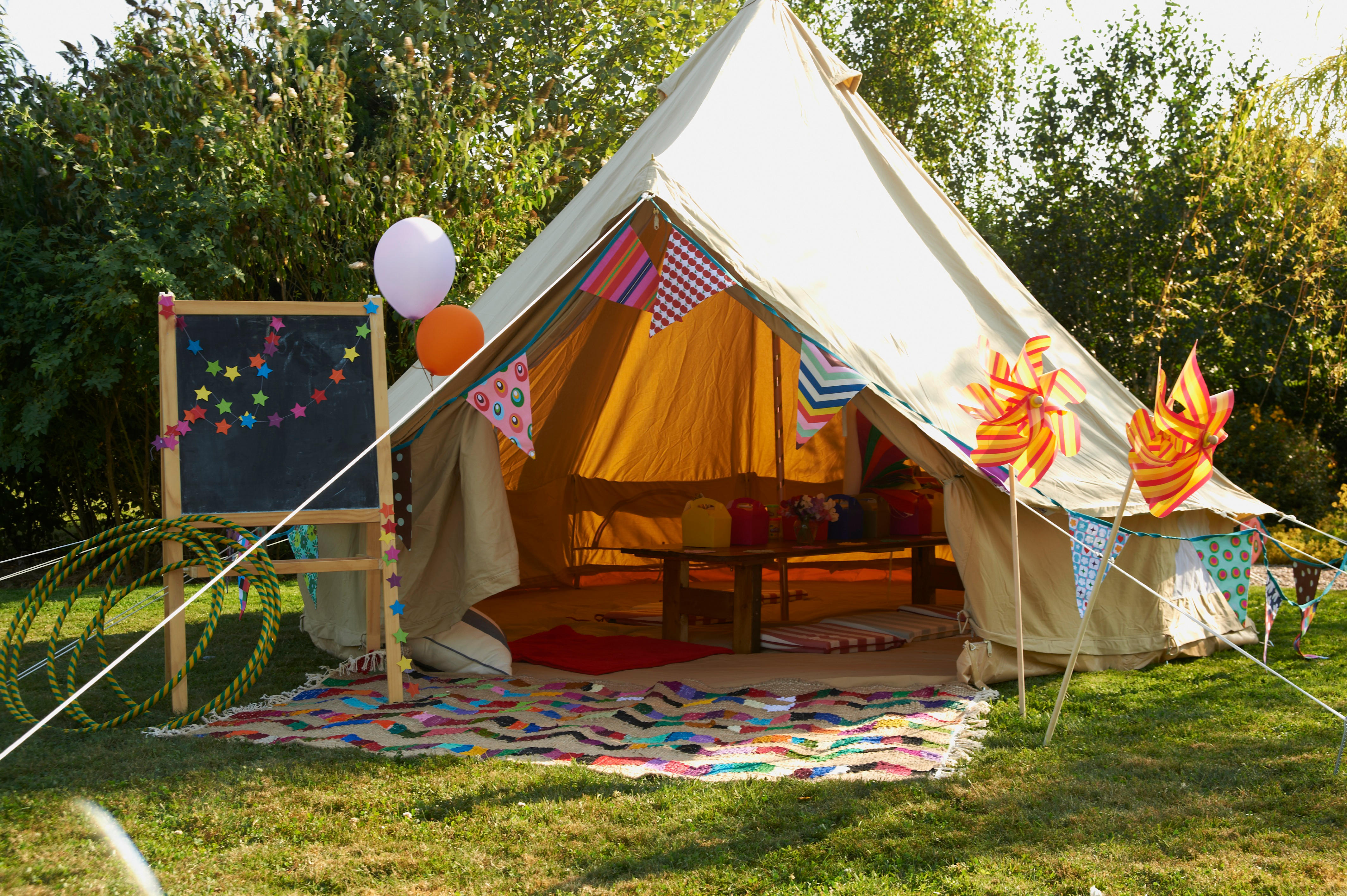 Have a children's area or den
A kid's area is a great place to give them their own space and fill with fun and silliness- fancy dress, blow up instruments, colouring, games etc. Our little top tents are perfect as they can be filled with all sorts of fun, but keep mess and toys contained and away from the rest of the wedding- we can also style them in your wedding colours.
Know your audience
Work out the ages and sex of children coming to your event and try to make sure you have some ideas and entertainment to suit them. Younger children love dress ups, bubbles and music, older boys need sports and something competitive, and older girls love art and crafts.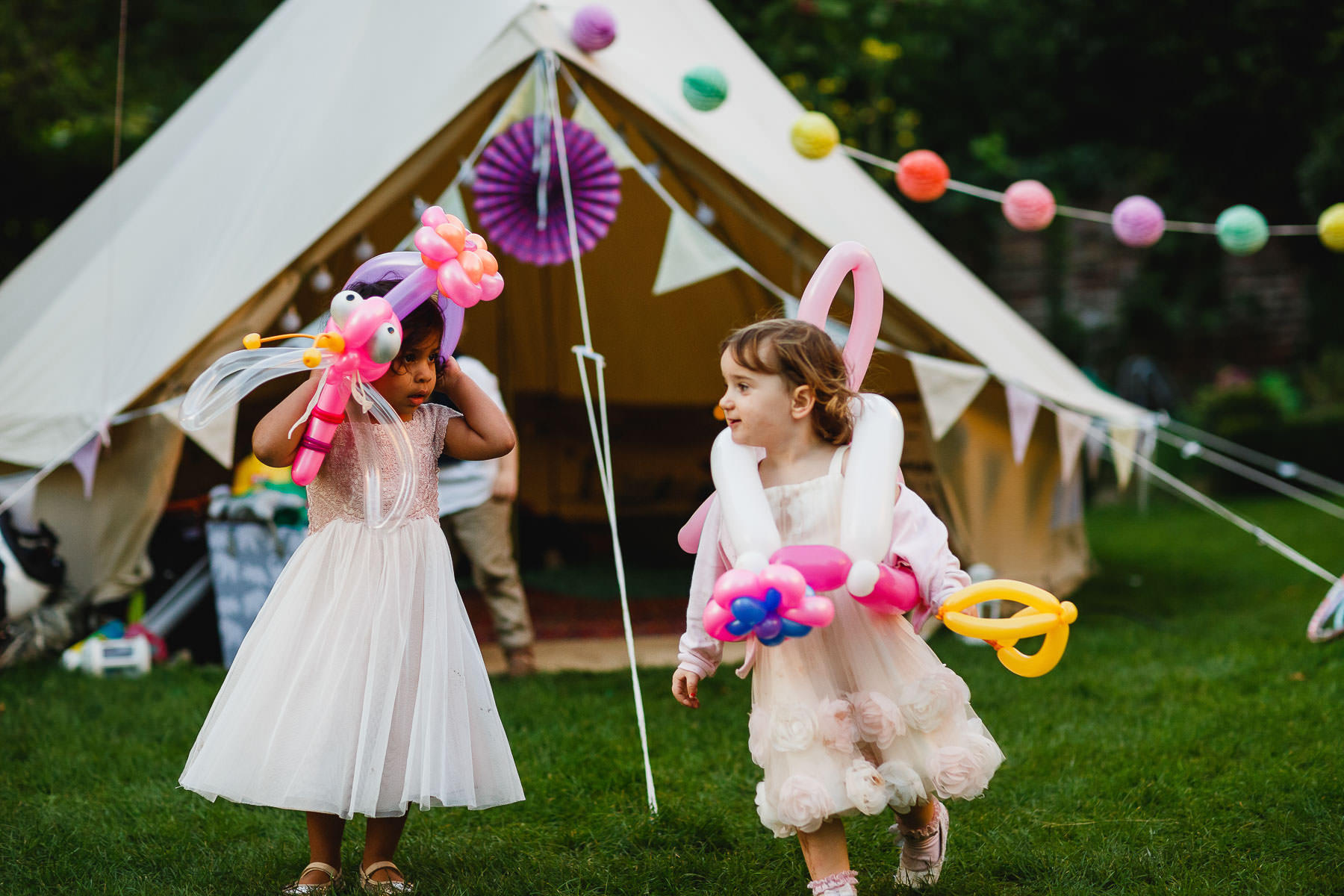 Food
It's a long day for small children, and quite often, usual mealtimes are not catered to. Make sure that on arrival, you have some snack boxes or mini sandwiches for the children so that they can manage until your wedding meal is served. Serving the children separately, or earlier, works well; not many of them are that excited by a 2 hour 3-course meal. We can supervise at tables, serve and supervise meals in our tents, or bring individual packed lunch boxes and biscuit decorating etc. This means the adults get to enjoy their meal without stress, fuss or mess, and the children can eat and start playing again- everyone's a winner! (This can also save on seating planning issues, and huge costs per meal/chair/tableware etc)
Let them be free!
Children love to run around and need to blow off steam- they will be much more likely to sit still when needed if they are a bit worn out! A fancy dress relay race, silly dancing competition, scavenger hunt are ideal.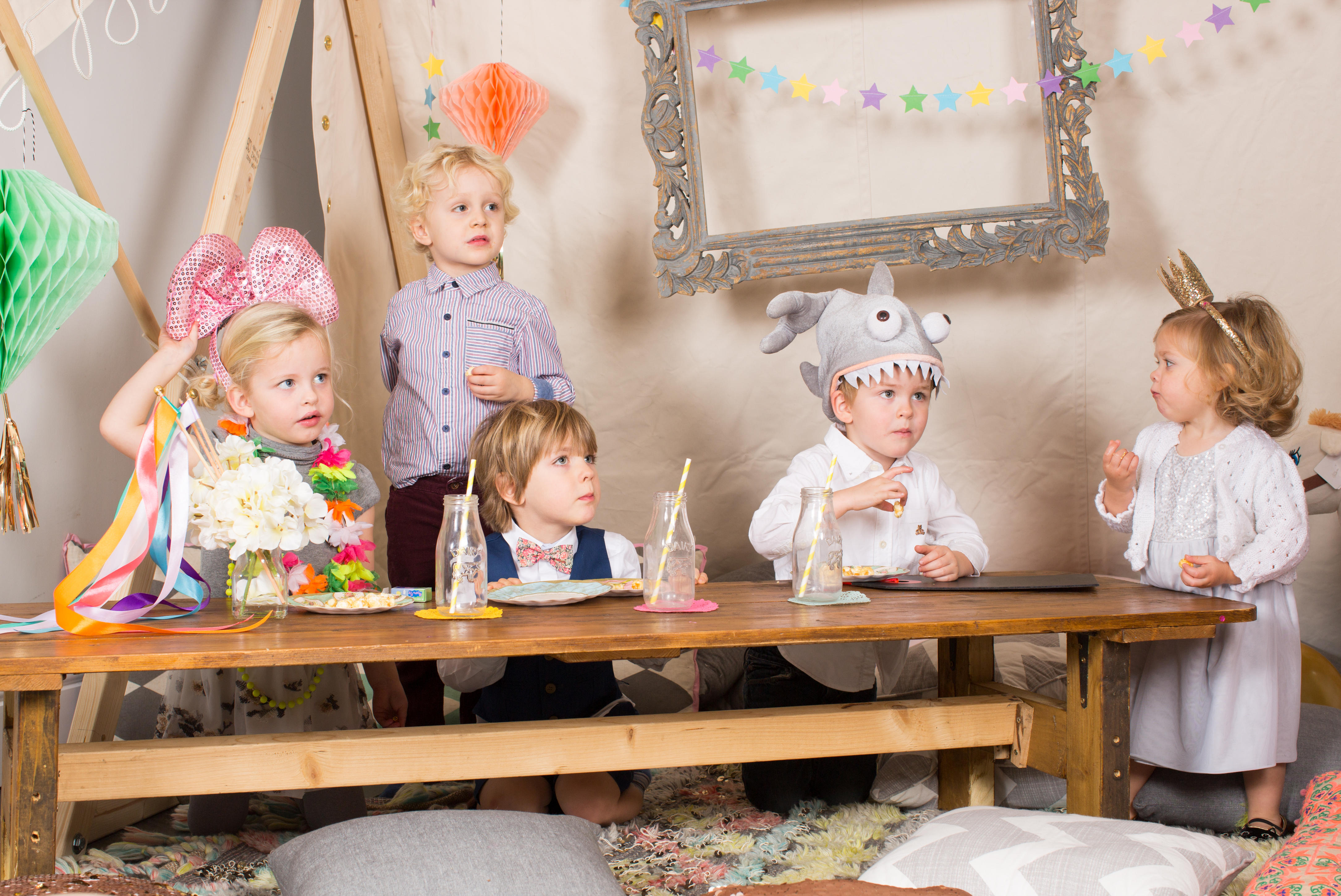 Treats
It's a party! Set up a film with popcorn, book an ice cream van (we work with an amazing man and his bicycle who turns up with unbelievably good ice cream), let them loose on a sweet cart, or give them biscuits and icing pens to decorate whilst you enjoy the speeches and champagne. Also, if children are expected to be happy, energetic and able to stay out all day/evening, we find sometimes a bit of sugar is good for energy levels.
Set expectations for parents
Make sure your invites are clear about whether children are invited, and whether any childcare or entertainment will be available. It's YOUR wedding, and if you don't want hundreds of children there, make sure parents know what to expect. Some might rather not bring children, some might be offended, but if worded right, people should understand your decision. For example  "we can't wait to celebrate our day with all of our favourite people, young and old, but it is very important to us that our ceremony and vows/speeches are about the 2 of us and our promises to each other, so we will be providing childcare with Little Top for during this time" usually works well.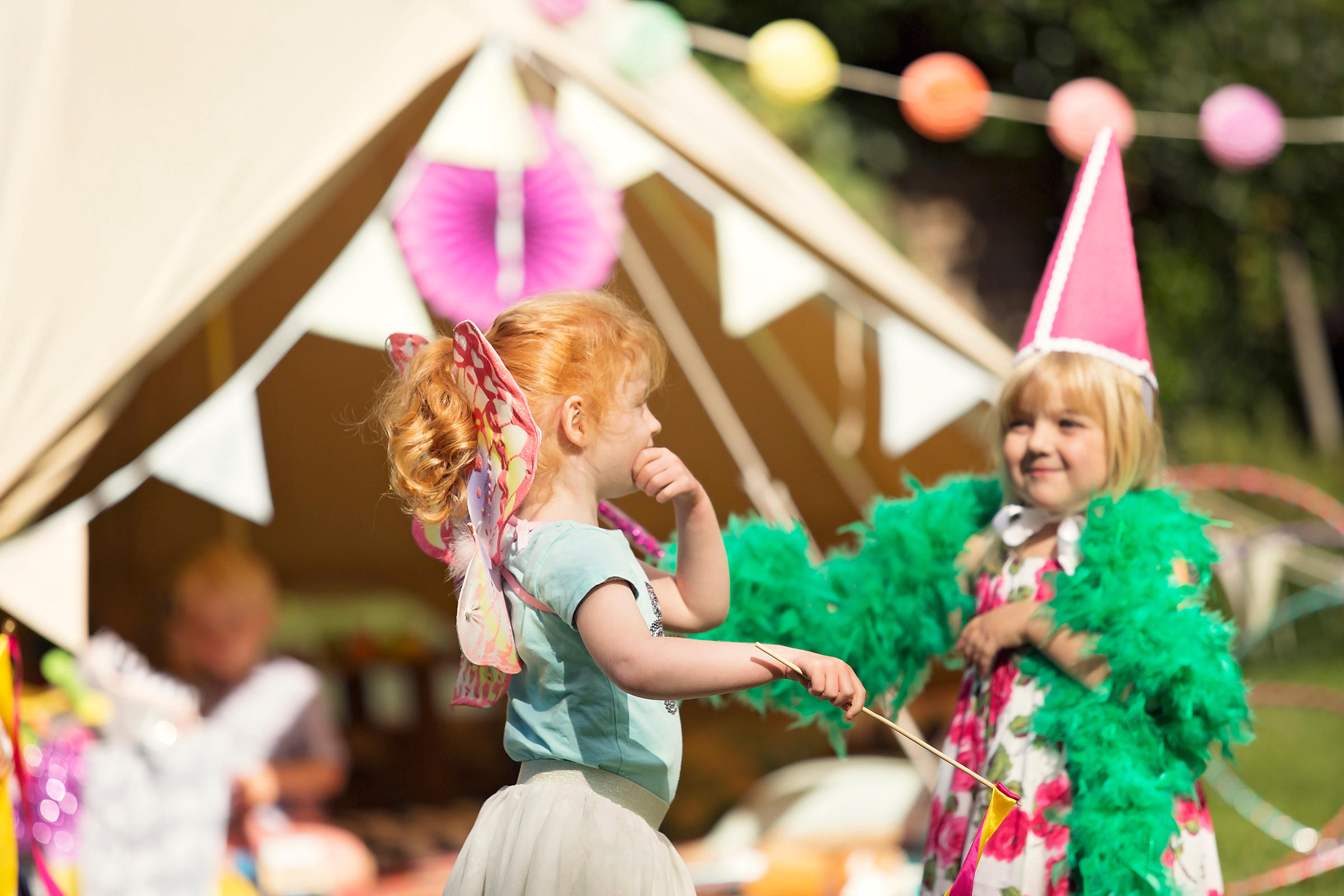 If you want to find out more about The Little Top, all of their details and prices are on their website so you can take a look here and remember that these tents look just as fantastic inside too so works brilliantly if you're having a quirky venue, a warehouse wedding or something similar!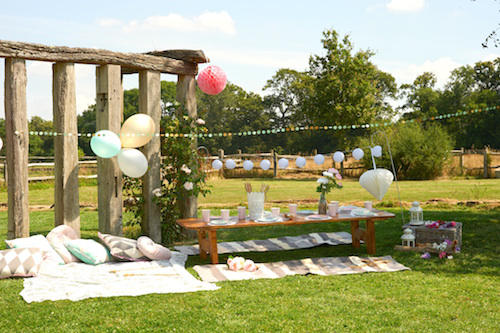 Look out for more tips from our favourite suppliers in our CW Loves series soon!