Continuing our CW Loves series, we have a fantastic supplier for you today. Alison is a First Dance Choreographer and founder of The Love Of Dance, celebrating 10 years of teaching first wedding dance lessons. She's taught dance and fitness for 18 years and is a qualified Pilates Instructor.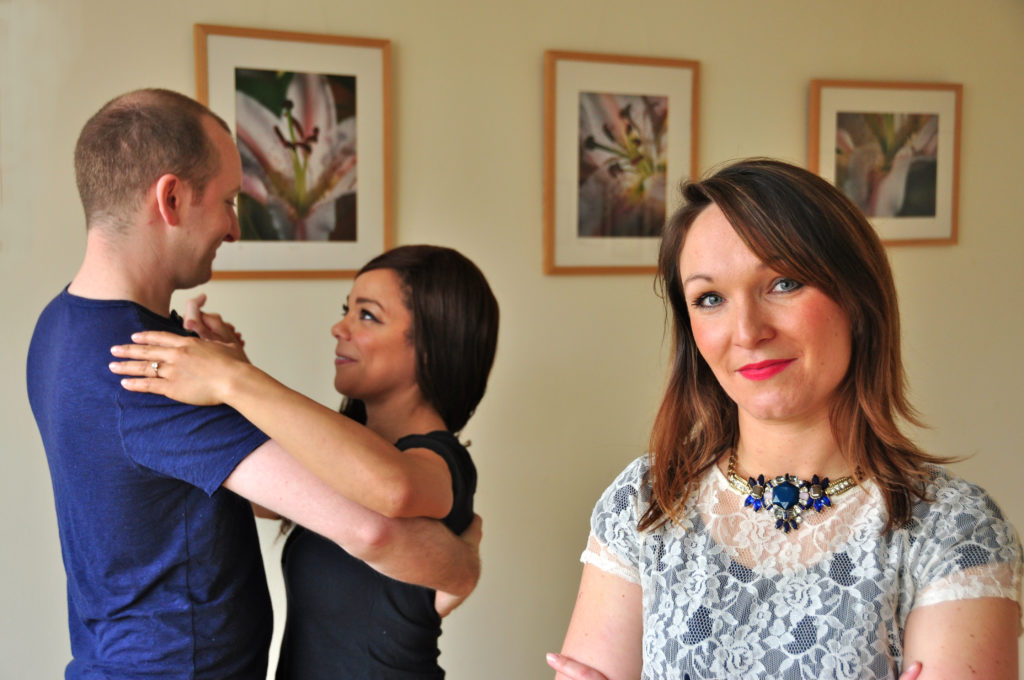 Alison talks about how a Fitness Plan Can Support Every Step of your Wedding Day.
Take it away Alison…
Let's face it, we're probably all either craving more fitness fixes in our lives, or you are Zoom or Youtube'd-out from online fitness sessions, but with your wedding day looming, perhaps next month, perhaps next year, you might be hoping to find a good solid fitness plan to help prepare your bodies and feel amazing on your special day. You may already have found your fitness fix – and the past few months have taught us if we're ever going to have time to start something new, or become more dedicated to nailing down a routine, this is the time to do it.
Have you considered though how your fitness plan could also support various elements of your wedding preparation? And how do you find the fitness plan that meets your goals and expectations for your dream wedding day?
I'm a wedding dance choreographer, and I'm also a Pilates instructor. Read on to find out how to design your fitness plan to train your body AND mind in preparation for your big day.
The morning of your wedding.
You've got a full, long day ahead of you. You've got the adrenalin pumping through you as you're getting ready, hair, make up, getting dressed. Nerves may be starting to creep in, and you're hoping you're going to hold it together throughout the day.
Movement practices such as yoga or Pilates can do wonders for helping to calm the mind, but I get it – time for a yoga session on the morning of the wedding may be a little ambitious. But a 10-15 minute moment alone to sit quietly and finding a powerful breathing and visualisation exercise is a proven technique for many pro performers. Deep breathing helps to calm the mind, quieten the nerves and visualise how you want to compose yourself in each element of your day – your 'performance'!
The Ceremony
The first moment your guests will see you – your grand entrance. You've made the effort with your dress and hair, and you will most likely be feeling like a million dollars. Now walk down the aisle with confidence, holding your head high, chest lifted, and since a good exercise programme will help you to improve and strengthen your posture, and is proven to make us feel great about ourselves, you'll walk taller as you go. Which leads me to…
…preparing for that Dress
An holistic fitness programme will help you feel great in your dress or suit, but you could then ask your fitness trainer to design a programme which focusses on the different body areas that your wedding outfit exposes or enhances. For example:
A strapless design: a fitness programme focussing on upper body strength and fat-burning on the arms, such as kettle bells to help tone the arms.
A backless dress – consider movements that work on the postural muscles to create definition.
That mermaid style dress: think Pippa Middleton's butt…get squatting or to a spin class!
A shorter dress: toned legs can be achieved by so many fitness programmes – my fave is Pilates and Yoga for lower leg toning, but, hands down, a great dance class – salsa, contemporary, ballet barre – any styles that keep you on your toes – is going to give great calf definition.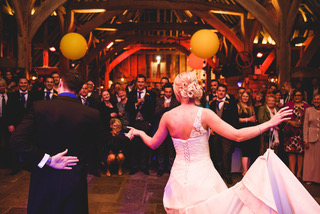 The Wedding Breakfast
Sorry to sound like your mother, but sitting up straight and eating mindfully will help with the digestion of your food. You've seen, or experienced it before – it's your party, there's so much going on and you don't manage to eat – but you'll be enjoying a few glasses of the bubbles by now, and there's nothing worse than drinking on an empty stomach…at your wedding. So try to sit down, sit straight to aid digestion – a wedding dress may of course feel tighter around the diaphragm when you sit – and try to eat! You'll need that sustenance to keep you going into the evening…without getting tipsy too early on!
The First Dance
Consider this. A choreographed first dance can look fabulous – a simple, chilled first dance can look romantic and classy. A more adventurous first wedding dance could offer some wow factor, jaw dropping moments for your guests who were expecting the typical two step sway. But don't under-estimate, once you're on the floor in the wedding dress and suit, swaying around the floor, a 3-5 minute first dance song could be as much an endurance challenge as perhaps a brisk walk around the block.
If you'd paid for first dance lessons, consider how you're then going to maximise your new skills, and the money invested in your lessons, once you're on that dance floor maintaining the aforementioned beautiful alignment and posture. Although you're not going in at international competition level here, the ballroom styles – waltz, foxtrot – in particular look so beautiful with elbows lifted, shoulders drawn back and down and chest lifted…and that takes effort held for 3 or so minutes! Coupled with, particularly for summer weddings, dealing with possible heat induced sweat – the fitter you are, the more composed and glamorous you're likely to remain! Stamina and focus are going to help prepare you for the endurance of the day! More about how a fitness plan can support your first dance here.
The Dancefloor
Need I say any more here? Essentially, if you want to last the night non-stop on that floor, staying up tune after carefully chosen playlist tune from the live band to the dj's selection – after the long day on the go you'll want to still have the energy there to keep going – even if the heels have been kicked off at that point. Sorry, a fitness plan might not be able to help with endurance in heels…
You might read this thinking 'she's clutching at straws here' and granted you may not feel concerned with some elements mentioned above, so take whatever's relevant to you away from reading this. And by the way – if the gym isn't for you, there are plenty of fun ways to work out – taking up a hobby such as watersports, cycling, climbing can help you invest into a new way of life – perhaps opening up opportunities for you and your partner to work out together! Online fitness has also been given a boost lately – workout without leaving the comfort of your own home!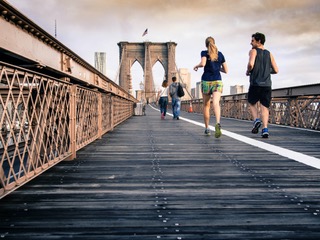 If there's ever a perfect time to honour your body and feel great, when all eyes will be on you for the greatest day of your life, hopefully you won't need convincing that a fitter you will be thanking me for the boosted confidence in front of your guests, calm state of mind to keep nerves at bay, and stamina to keep you going right until the lights come up at the end of the night.
For more info on Alison's Pilates or First Dance services email: alison@theloveofdance.co.uk,
Follow her for First Wedding Dance inspiration:
Instagram: @ftloveofdance
Facebook: @TheLoveOfDance
Photography Credits (in order shown)
Mike Edwards
Tim & Caroline. Photo: www.JacksonandCophotography.com
Photo: flickr.com/photos/curtismacnewton