If you're in the midst of wedding planning and you're looking for some illuminating inspiration you've definitely come to the right place. Lighting can transform any wedding venue, bringing a drab, sparse space into a luminous location full of ambience. We're going down a different route to the usual fairy lights to look at slightly edgier lighting ideas and trends. If you want to wow your guests, take a look at some of our unique lighting ideas for your special day…
Hanging industrial-inspired Edison bulbs from different heights is one way to create an electric, urban wedding reception. This minimalistic style is bound to impress your guests and you can almost guarantee it'll be the first wedding they've seen with this type of lighting.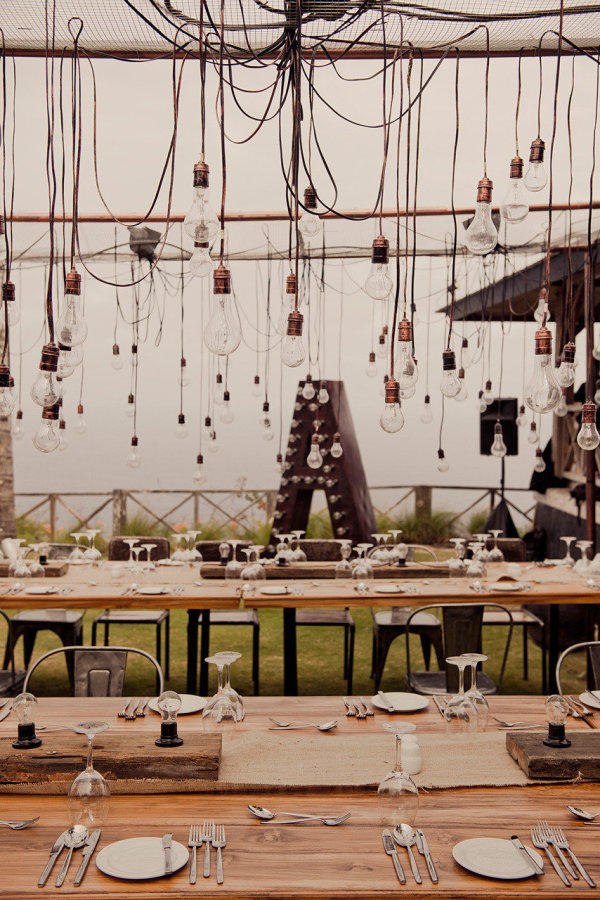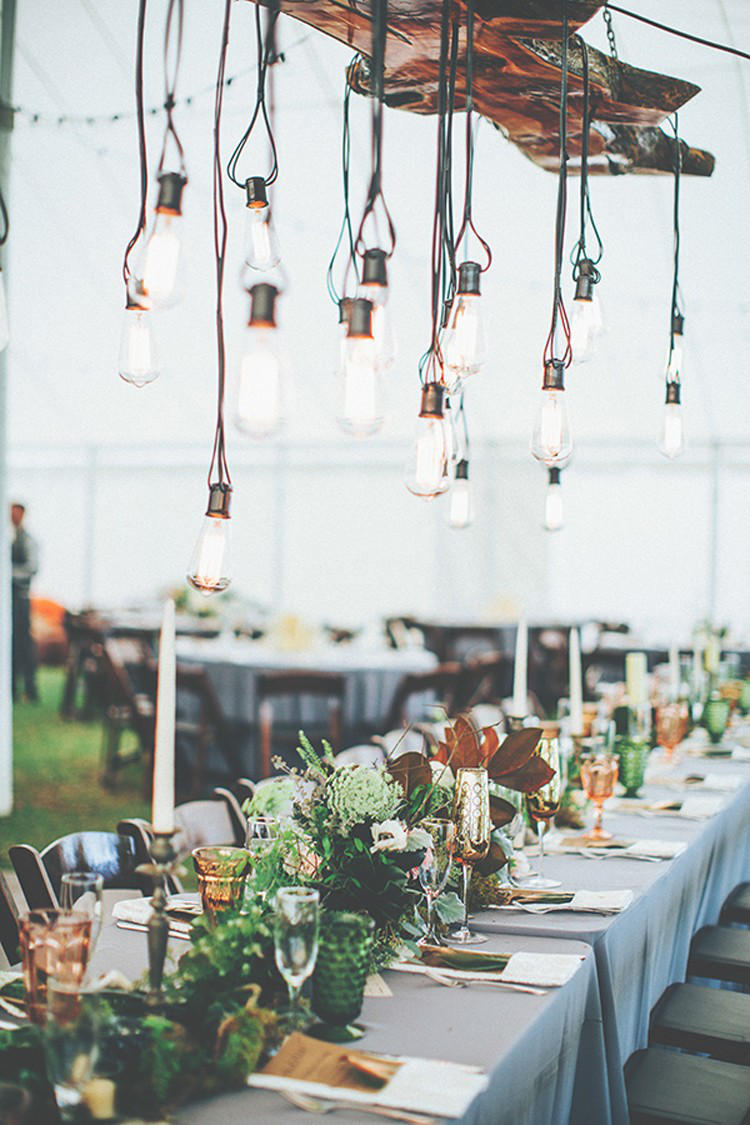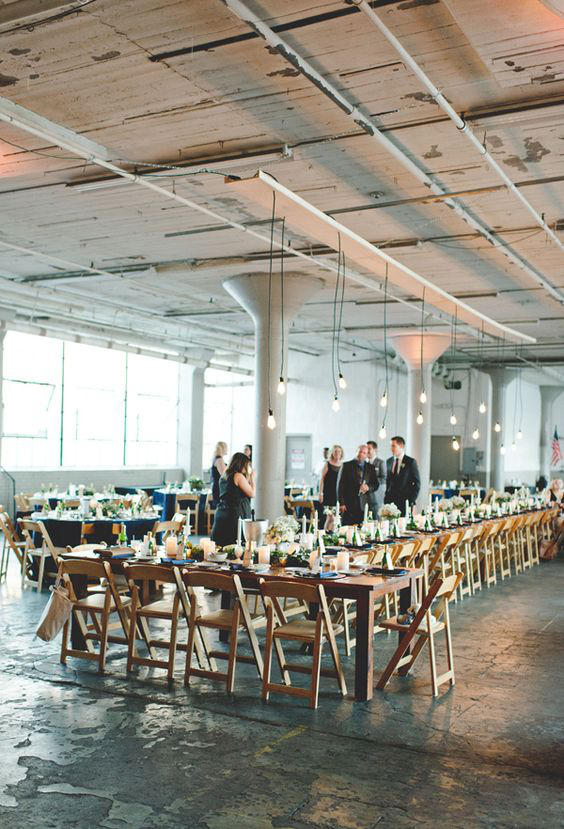 Do you still want the warmth of a candle but want to keep your venue looking cool? Fear not! Geometric metallic terrariums are the thing of the moment, so why not combine the two to create the lighting ideas for your day. You could even use these as your table centrepieces, or alternatively, hang them around your wedding venue to create mood lighting. Copper and brass will suit an industrial style wedding, but if you want to keep it still looking feminine why not consider rose-gold? This style of lighting is not only modern, it's minimalistic too – and sometimes less is more when it comes to lighting and décor.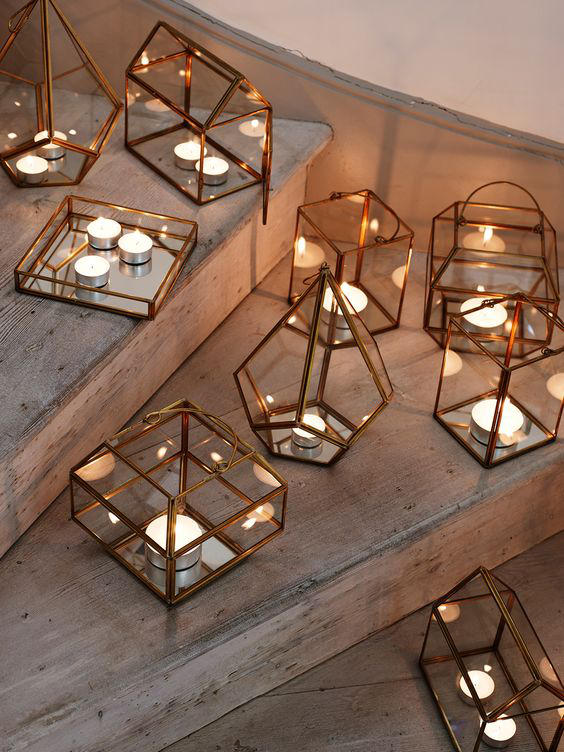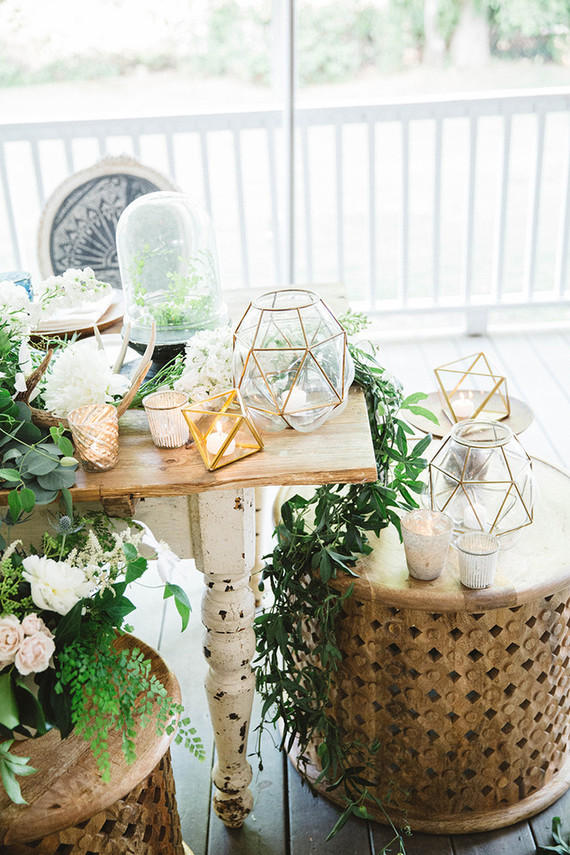 Chandeliers are the perfect lighting idea if you're planning an ultra-glam wedding day, and they can still look chic. Opt for simpler designs with urban-inspired bulbs rather than old-fashioned, vintage style chandeliers. They'll have maximum impact at your wedding reception, and they're bound to be a talking point for your guests. Who says classy can't be cool?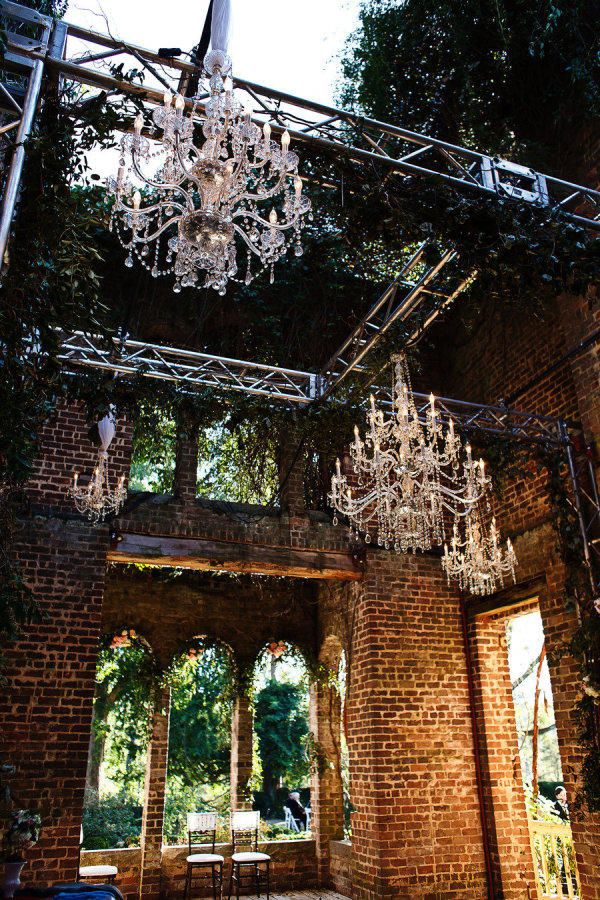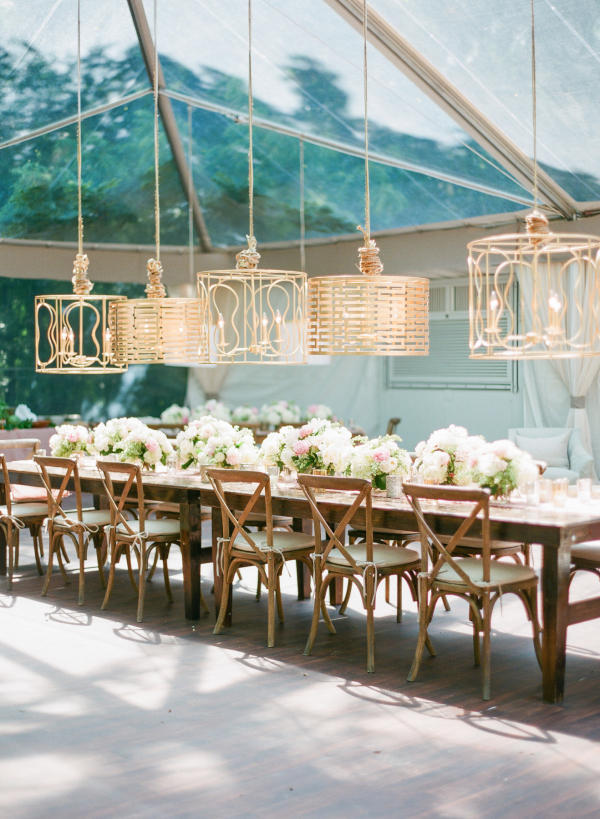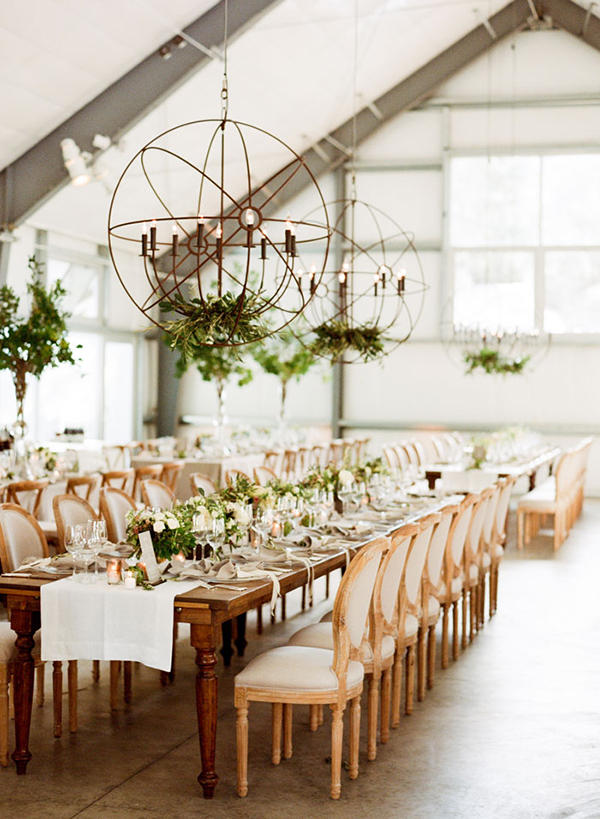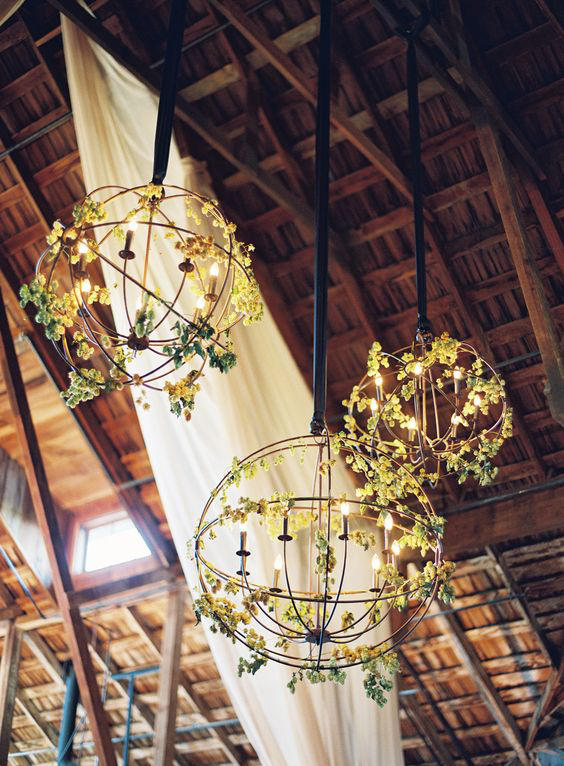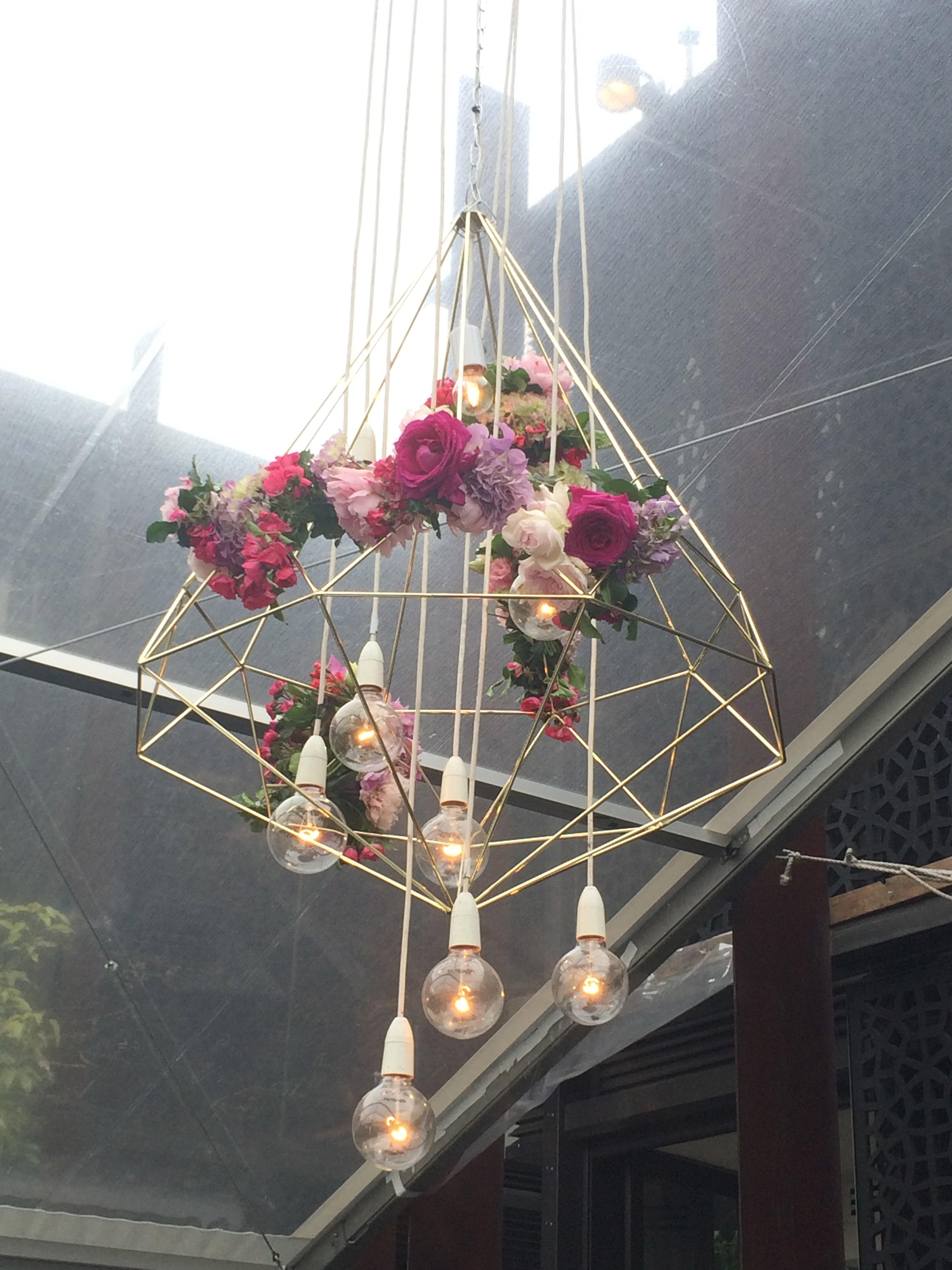 Gilded lighting fixtures in all different shapes, structures and sizes will evoke a modern feel to your venue. Exposed, rustic metal lights will fit in effortlessly with an industrial vibe – even better if they're already part of your venue! A different shape for each table will keep your venue styling fun whilst still looking coordinated. This look is understated yet incredibly effective.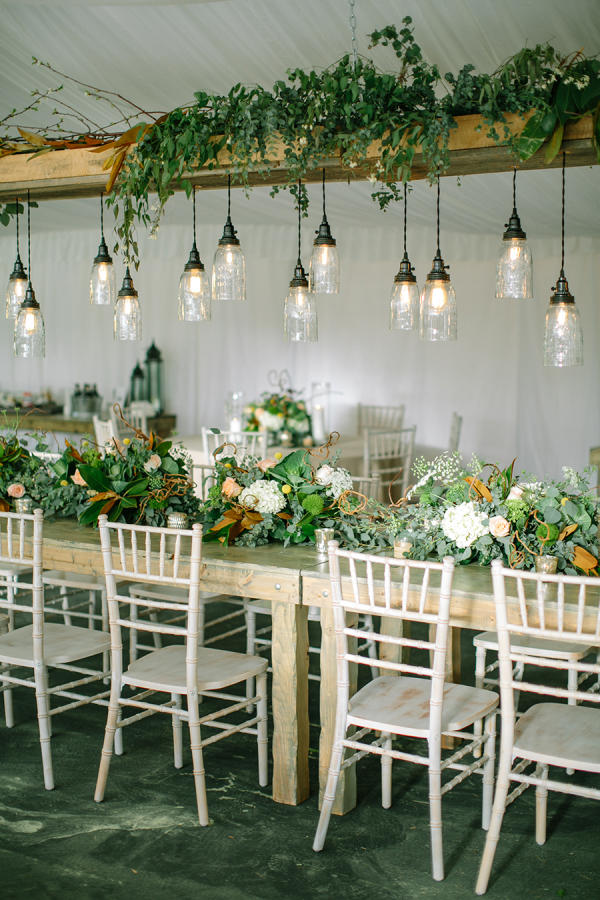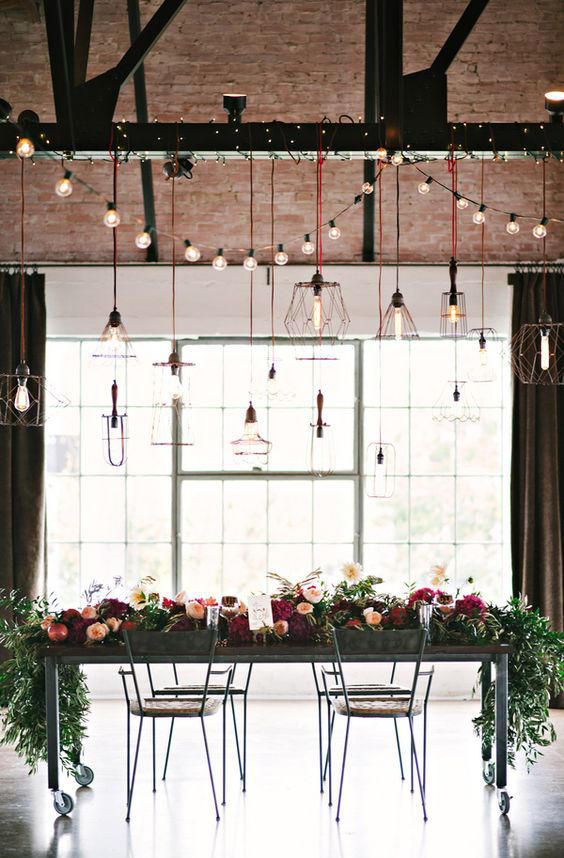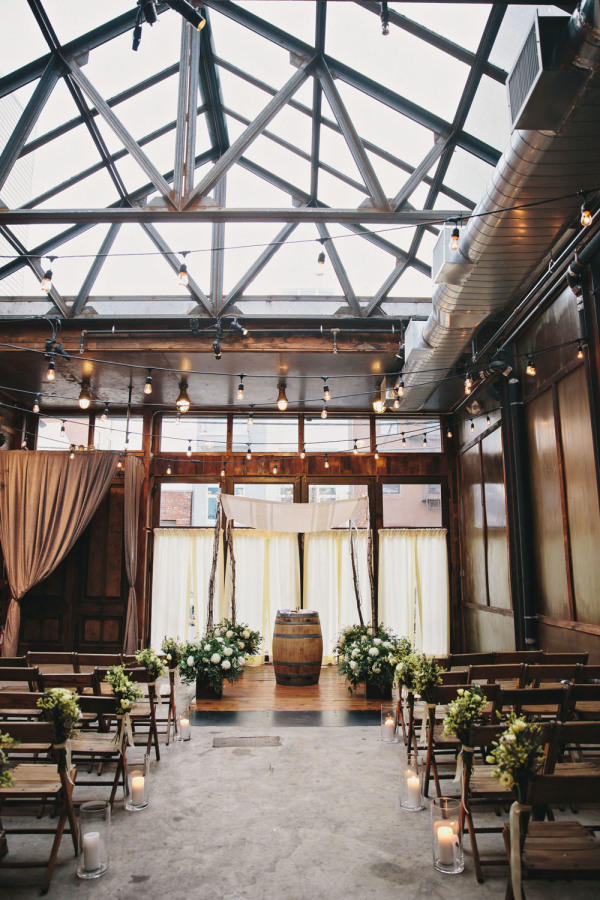 Large letters are becoming an increasingly popular and purse-friendly alternative to venue lighting. Why not add a splash of personality to your venue with something that is personal to you and your partner? I love the idea of highlighting certain areas such as the bar area or the dancing area – you can definitely have some fun when hiring lettering for your day.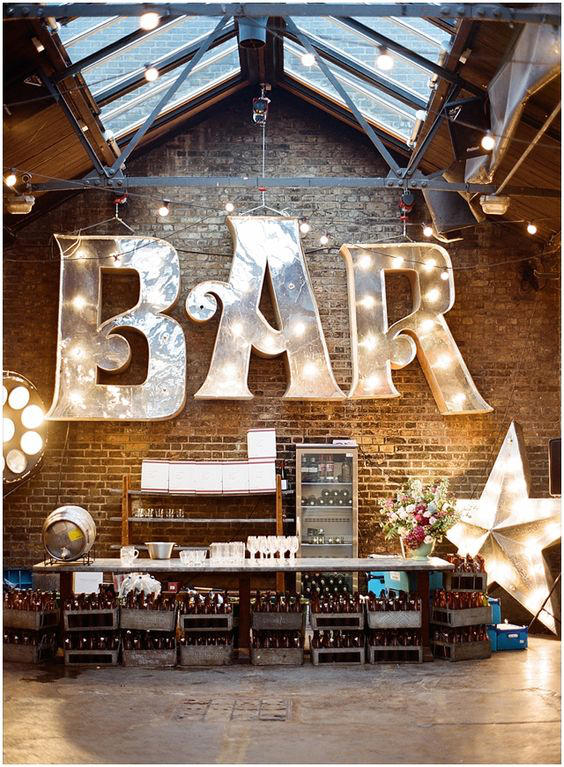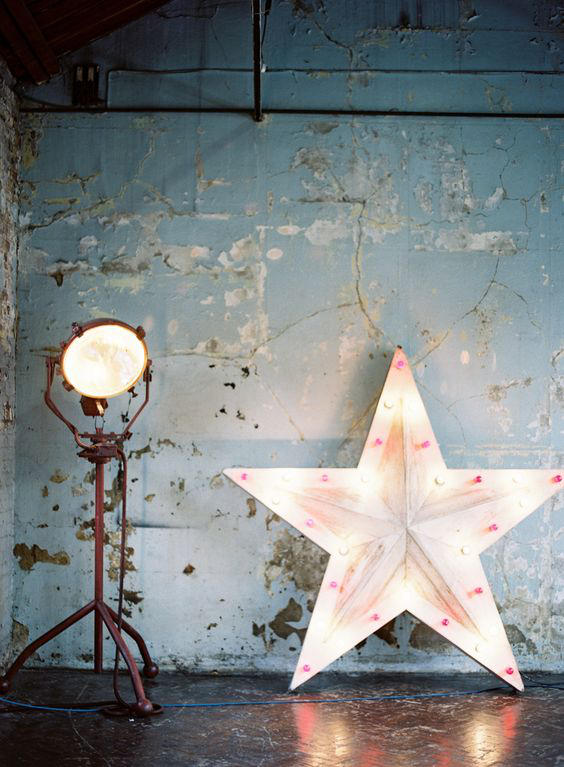 If you're looking to create a rustic wedding theme with a modern twist, tie the knot amongst clusters of wooden geometric lanterns. Bring the outdoors in and complement this look with natural foliage and greenery. Lanterns will look particularly beautiful if you're planning a wedding outside, and it'll create a warm, flattering glow that'll look gorgeous in your wedding photographs.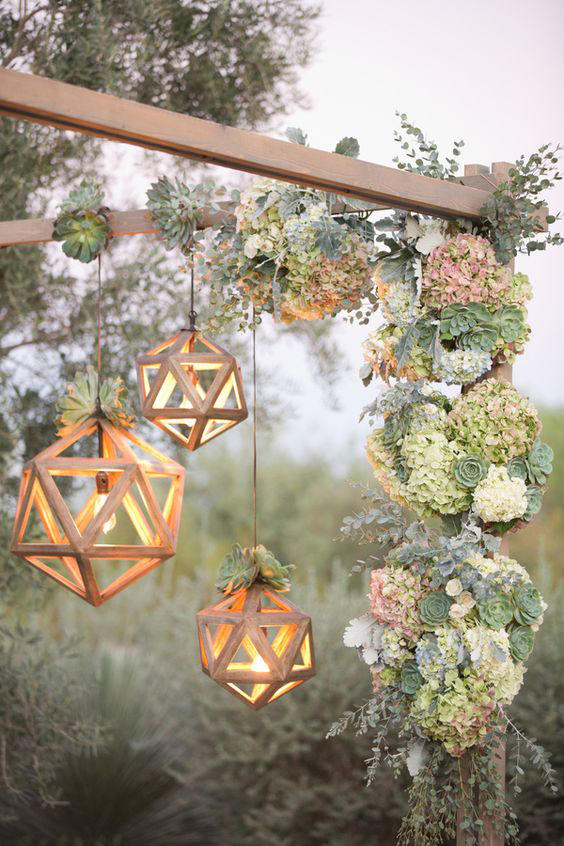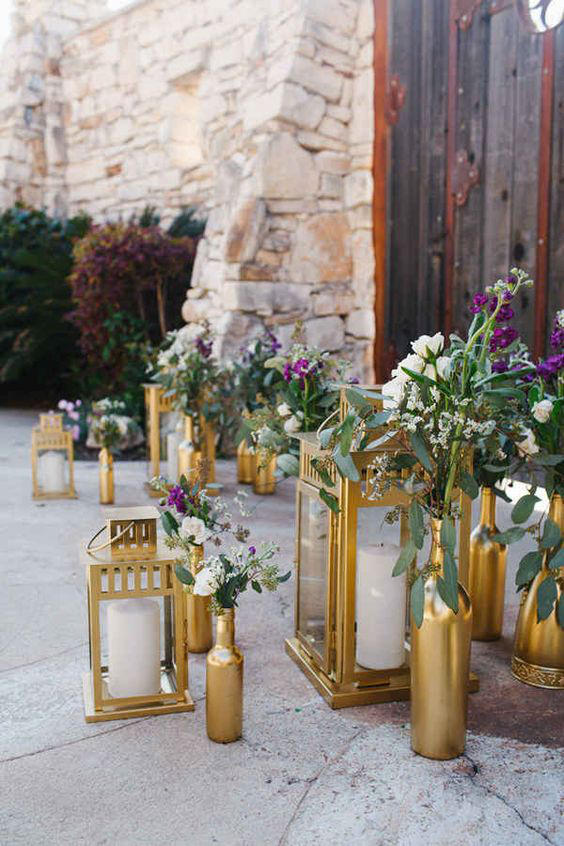 The lighting of your wedding is often overlooked amongst the flurry of choosing your cake and deciding on your centerpieces, but lighting is vital if you want to create a certain atmosphere and ambience to your wedding. If you need help with any of the styling or planning of your wedding, do get in touch to see how we can help.      
Photography Credits (in order shown)
www.studioimpressions.com.au/ www.paperheartphotography.com/www.malloryplusjustin.com/www.oliverbonas.com/ www.melissafullerphotography.com/www.nadiadphoto.com/www.corbingerkin.com/www.sylviegilphotography.com/www.josevillablog.com/ www.danneventhire.co.au/www.erinjeanphoto.com/www.berrettphotography.com/www.cleanplatepictures.com/www.anetamac.com/ www.jodiechapman.com/www.amyandjordan.com/www.awakephotographers.com