Flamingo fever – the on-trend bird for the past year (and they don't even know it).
Let's be honest –  they're a guilty pleasure for many of us –  we've seen them in our favourite retailers in all forms from bright pink to gold and silver, on wall art, even maybe a little motif on an accessory we own? They're actually pretty wonderful and bring a smile to all of our faces but how would you incorporate one into your urban wedding?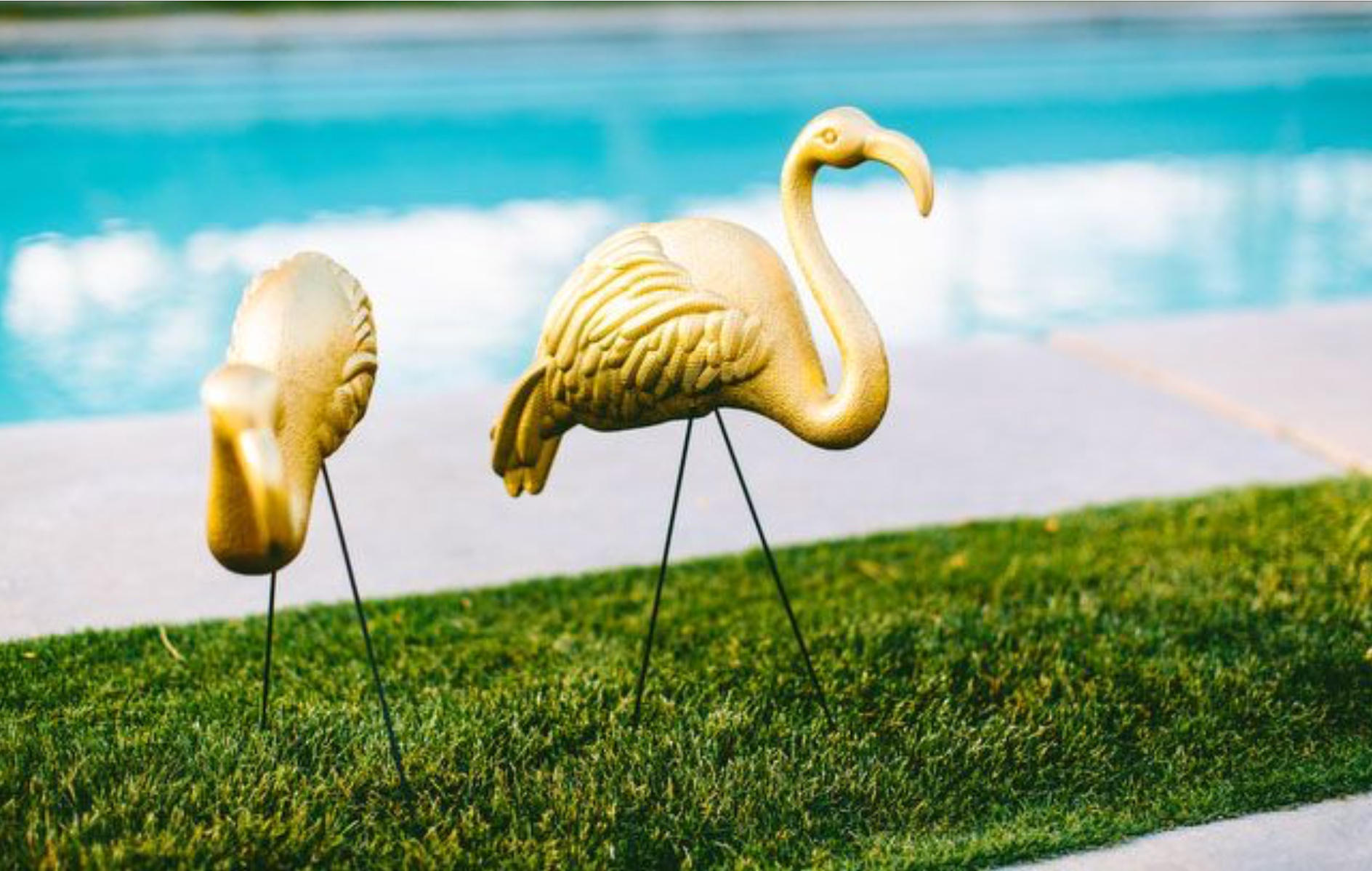 To help in your search for flamingo fever flair, we've put together a few ideas of how you can have these pretty in pink feathered friends in your wedding and make it look like they're meant to be there (we reckon even the groom will love it)!
Not every wedding will scream flamingo pink, so how about adding them to the big day in the form of a gold or silver flamingo. This works especially well for an outdoor wedding by placing two large flamingos on some greenery, or if indoors near a photo booth area or placed beside the dessert/cake table.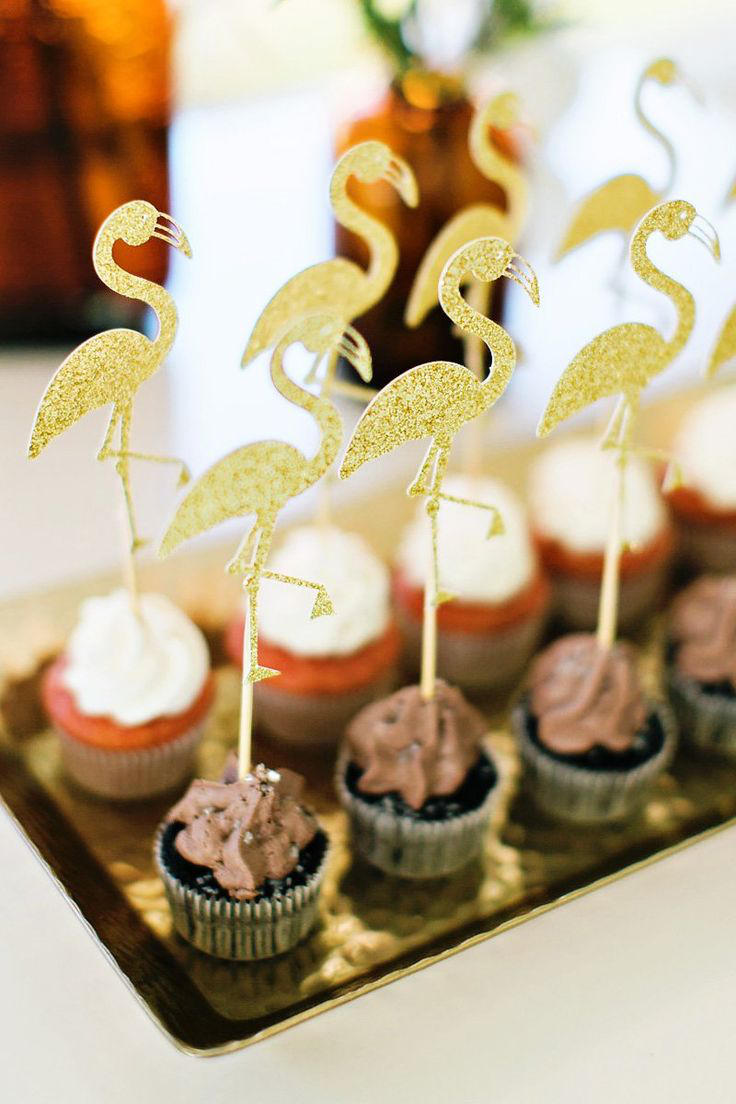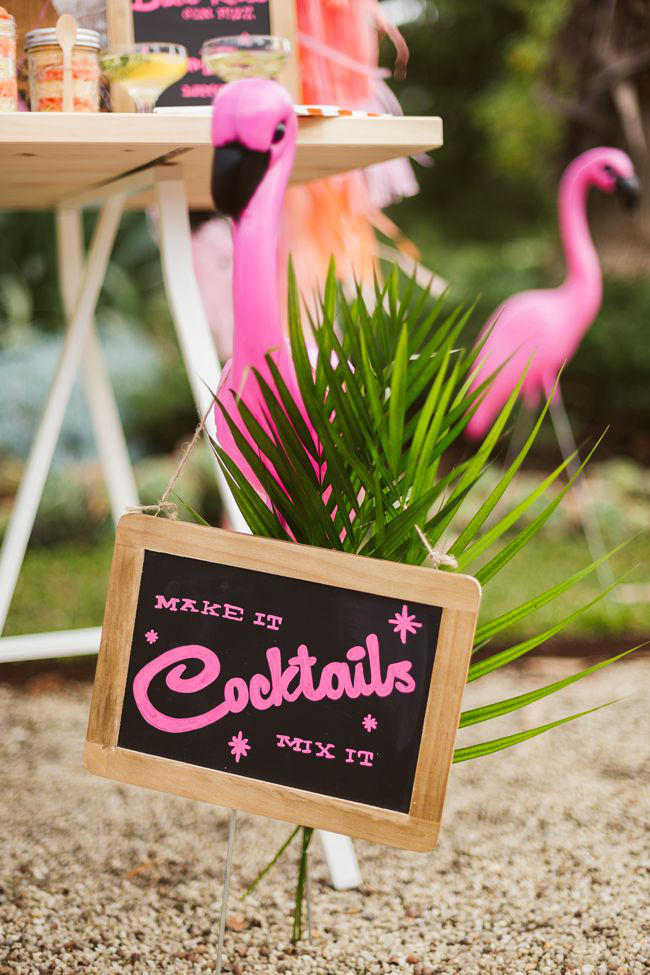 For smaller flamingos, add to a staircase and even decorate them with a little heart or flowers –  anything that ties in with your wedding. If there isn't a staircase to home them, maybe try on the bar table or a special 'serve your own drinks' area as they'll happily perch there and be gratefully admired by your guests.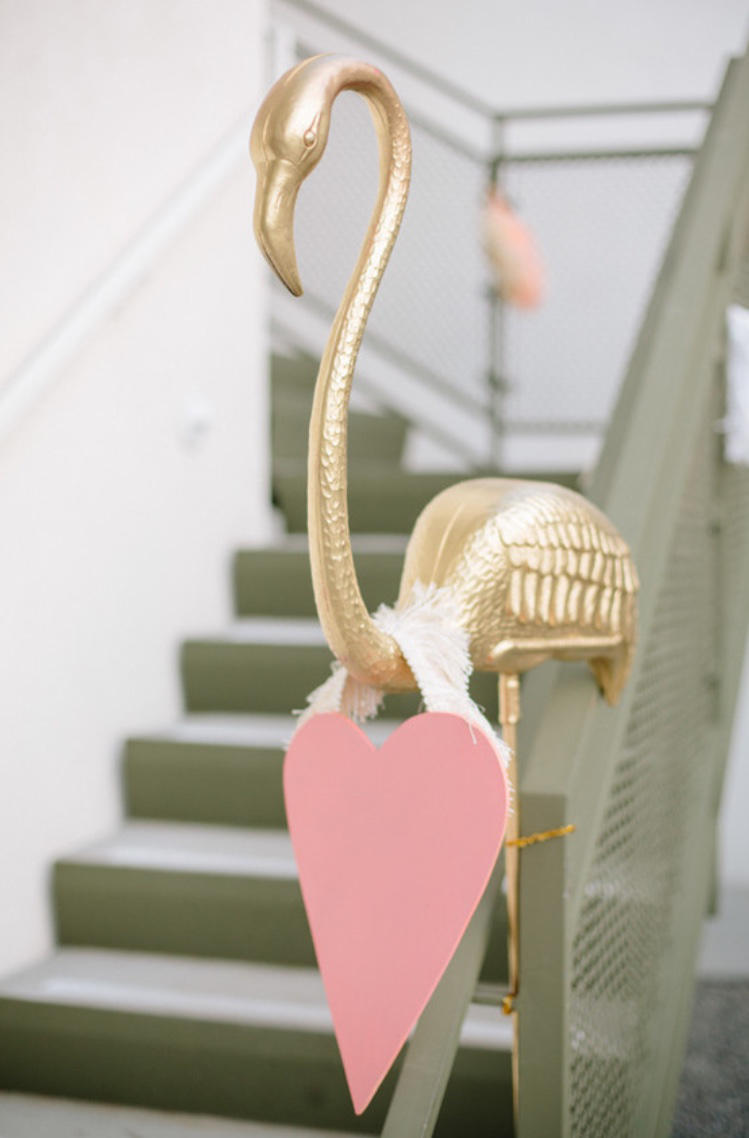 A great subtle way to incorporate a flamingo into your wedding, yet also ensure everyone gets a glimpse of them as well as some great photos is to add them as a topper onto your wedding cake or desserts. We love how beautifully they are done on cupcakes and then the centre of attention stays on the fabulous cake.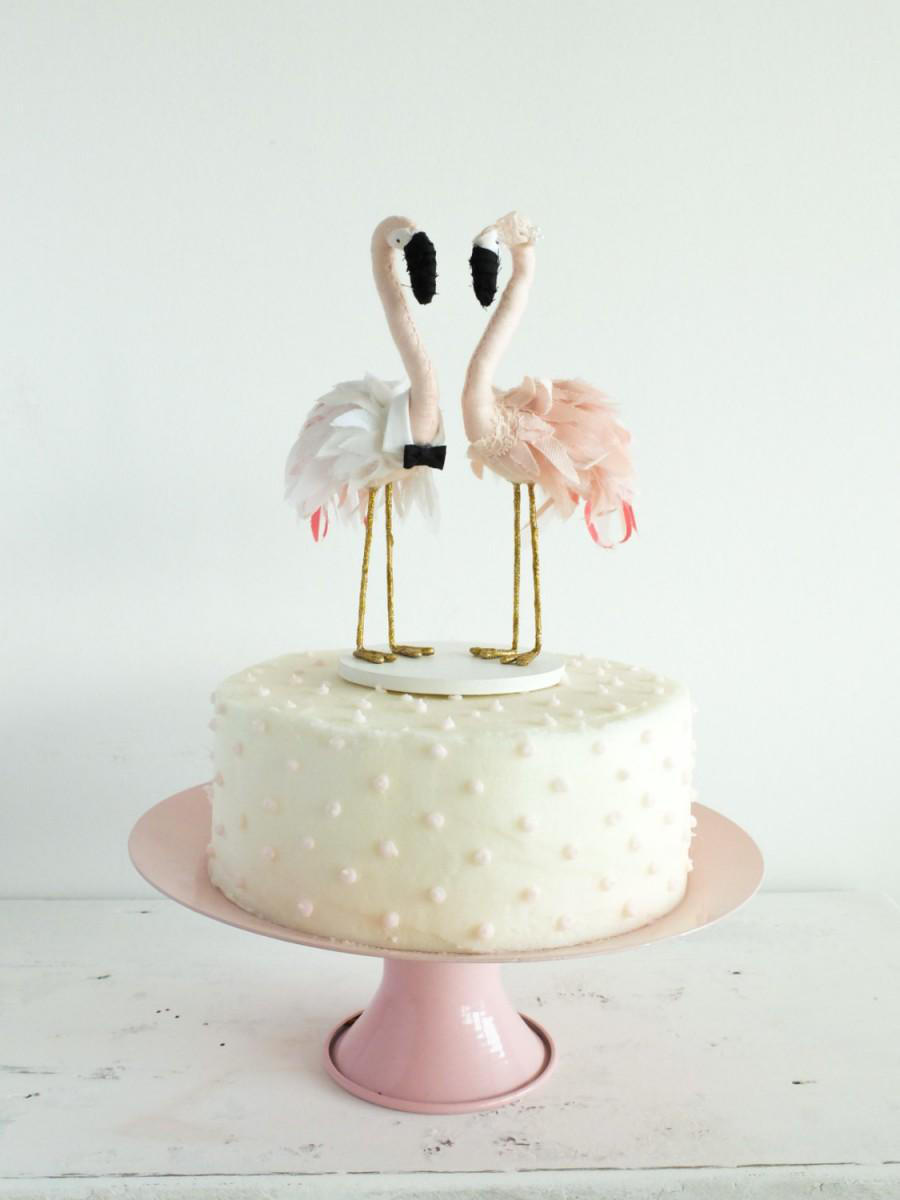 If these ideas just aren't big enough for you, why not go all out with a couple of huge pink flamingo props – perfect for wedding photography backdrops. We absolutely love this urban setting photo of the bride and groom holding their flamingos tall and proud.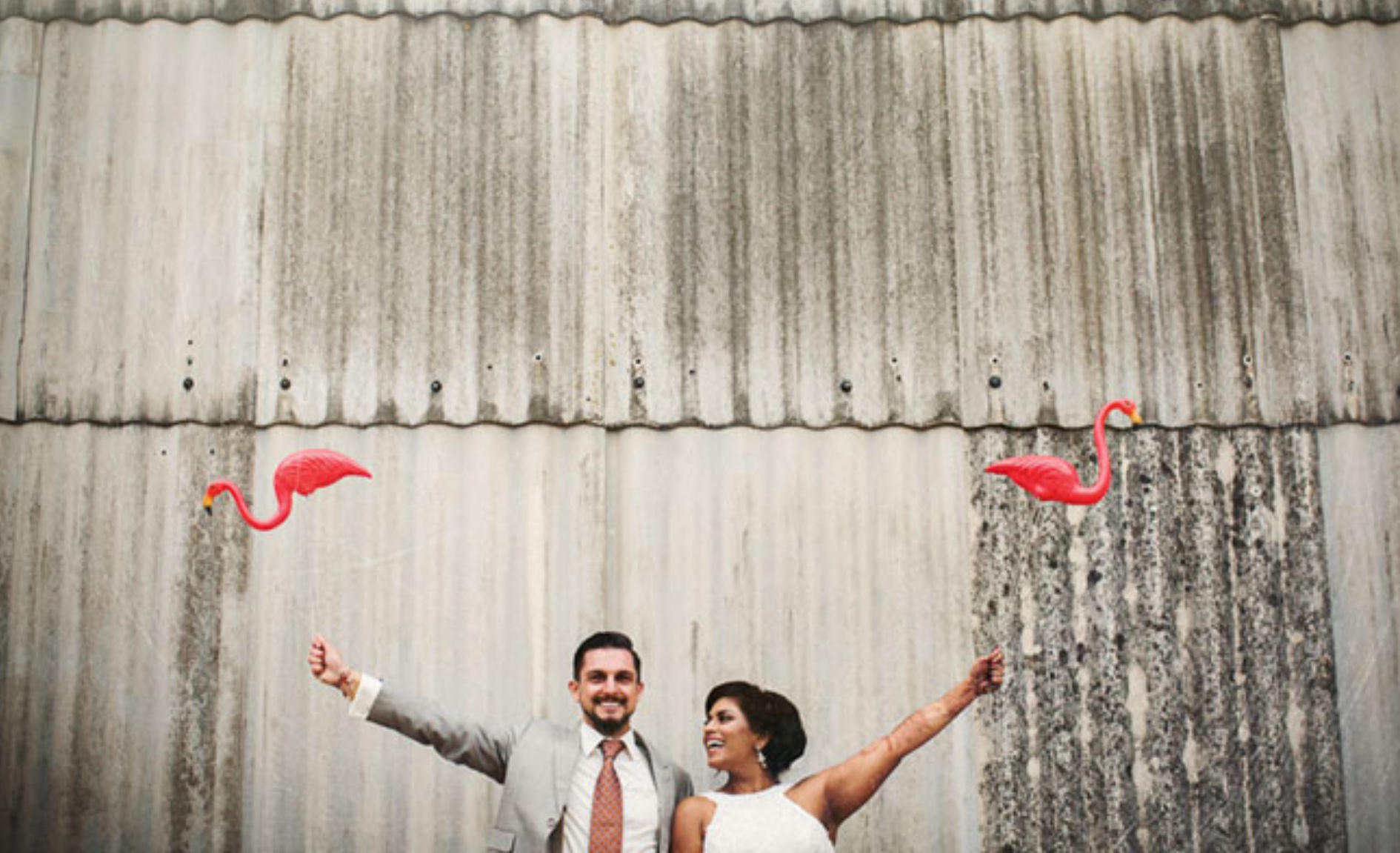 A great place to find some flamingo themed accessories is Not On The High Street where you'll find amazing invitations and table settings featuring our lovely pink pals centre stage.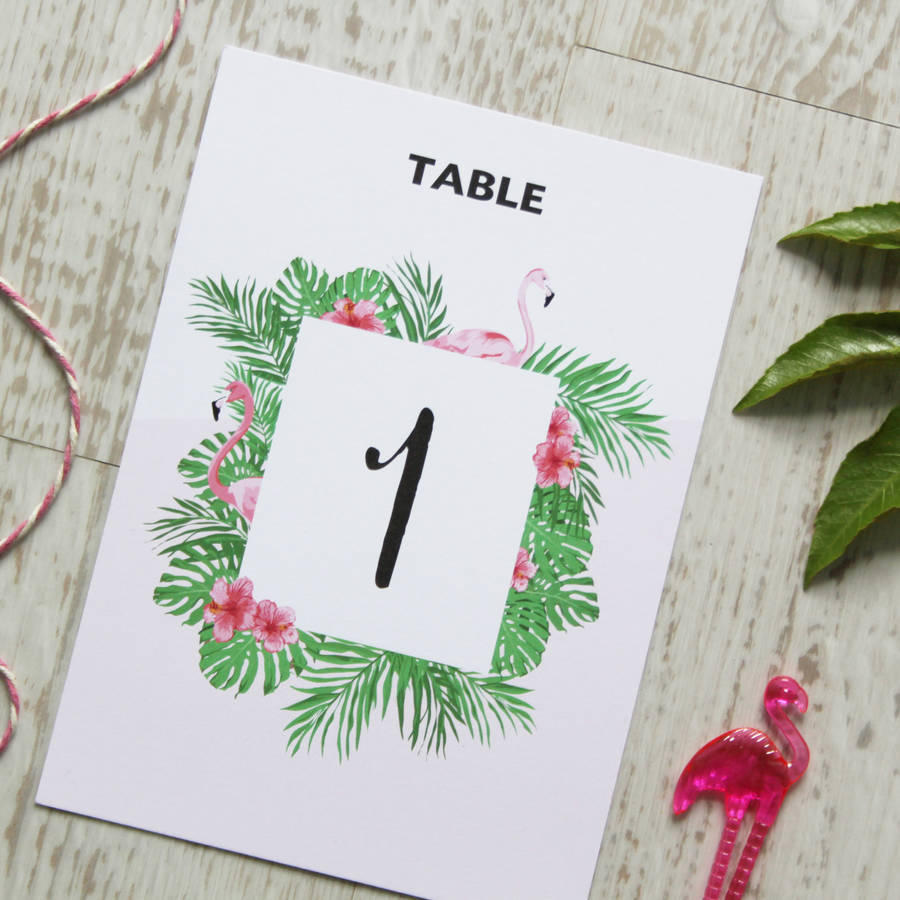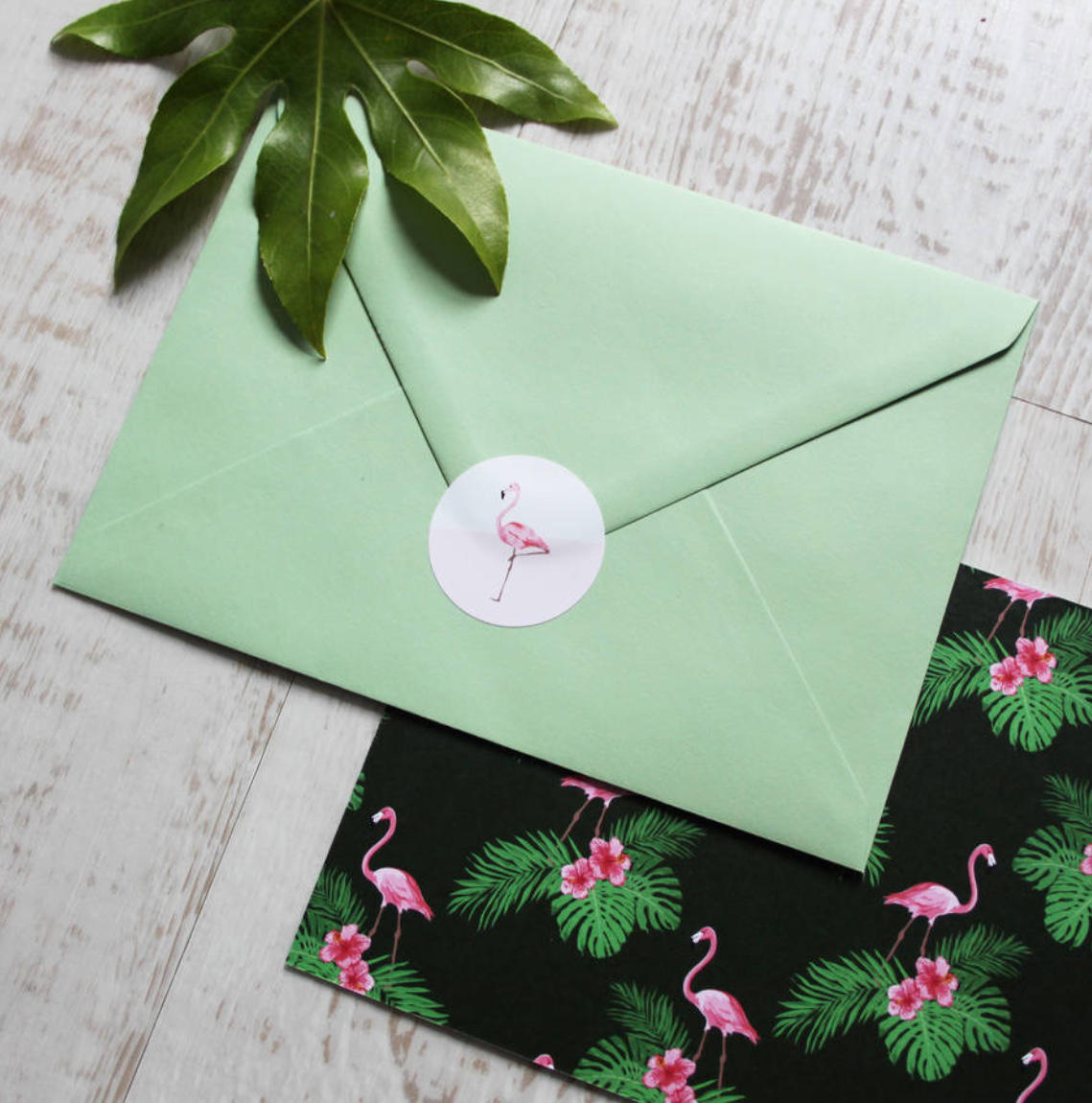 We can't wait to see which weddings this year will feature flamingos this year and really want this flamingo fever trend to continue – it never fails to put a smile on our faces!
Related Tags: Wedding Planners in London
Photography Credits (in order shown)
www.laurenscotti.com/www.charlastorey.com/www.urbansafarilondon.com/www.rayaphotography.com/www.etsy.com/www.mattparryphotography.co.uk/www.notonthehighstreet.com/www.notonthehighstreet.com