An ageing DJ playing Come on Eileen or an uninspired three-piece band plodding through a trundling cover version of Lady in Red to a thoroughly underwhelmed audience has thankfully almost become a thing of the past, but it's amazing how generic wedding music choices still tends to be.
At Carmela Weddings, our whole ethos is based on "Make sure your day reflects who you are" and "There are no rules". This is never more pertinent than when it comes to choosing the musical entertainment for your wedding.
As a wedding planner and a musician, I have experience on both sides of the stage so to speak, and love the variety of choices that are now available to our couples when they are planning their big day. I am also a man, who was a groom, and this is definitely an area where the Groom To Be can play a big part in creating what is definitely one of the most important components of your day.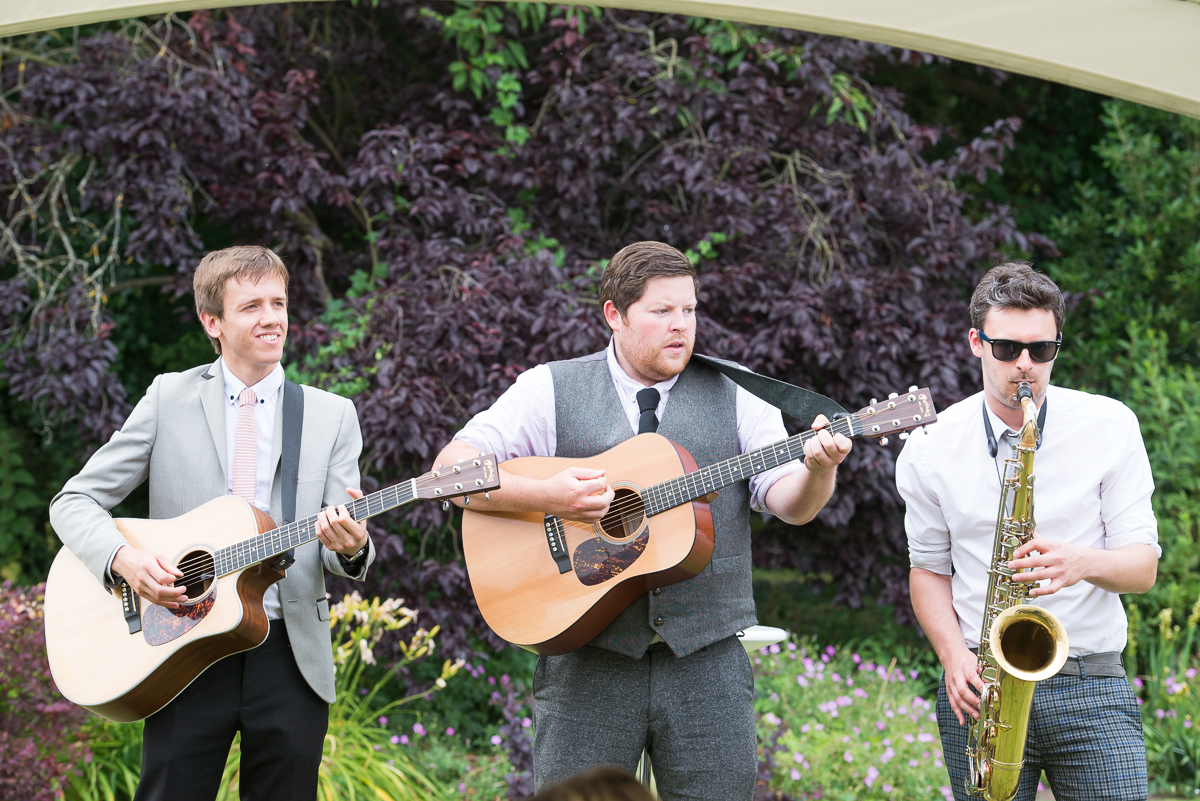 The type of music you choose is often the part of your wedding that your guests will remember the most. Think about what musical genre best reflects your personalities.  If your style is more Metallica than Mozart, then don't bow to pressure to have a string quartet playing during your drinks reception. (Unless they do a belting version of Enter Sandman, then you are sorted).
The way the music is delivered, whether it is by a live band, a DJ, or a combination of both will also help to create the atmosphere. What are you looking for? What is the ambience you want to create? Chilled out and relaxed or full on, sweat-soaked, mosh pit craziness on the dance floor.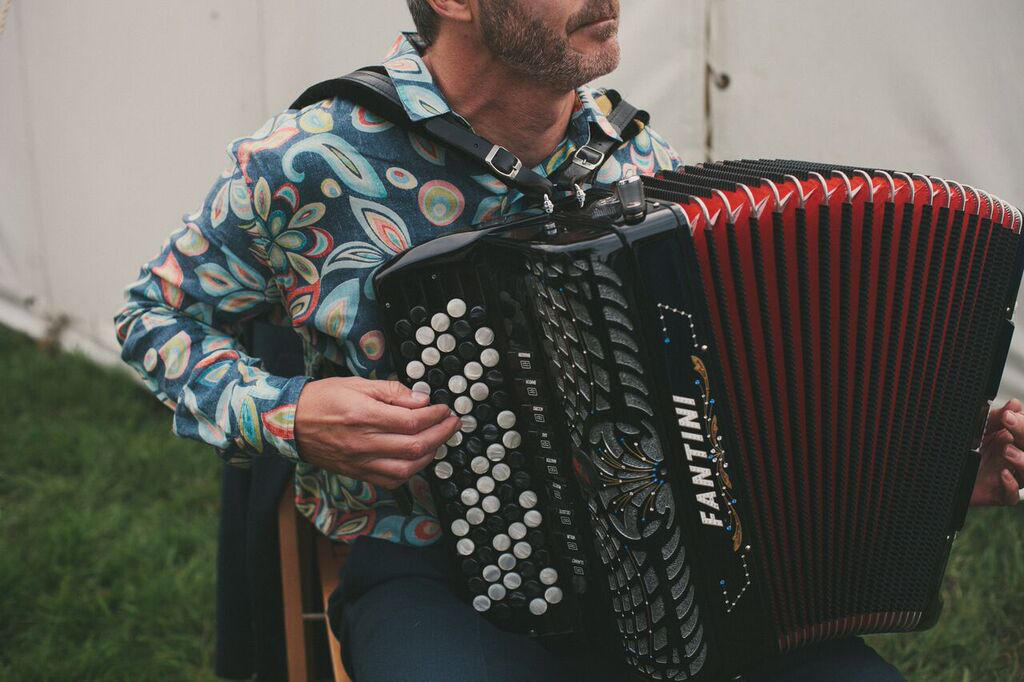 Whilst it's true that you can't please all the people all the time, you can be flexible enough without sacrificing your musical integrity to ensure that the majority of your guests find something amongst the musical smorgasbord on offer to satisfy their own melodious dietary requirements!
If you are absolutely set on a fully fledged funk band with a brass section for the evening entertainment, why not go for something a bit less full on but equally engaging for your drinks reception? It doesn't have to be wistful, pretty but forgettable, acoustic ballads. You could go for a duet playing ragtime and skiffle with the unmistakable washboard rhythm accompaniment. Or a "wandering" band is perfect for this time of day, and are guaranteed to get everyone involved.
Once you start to plan the "Main Event" for the evening, then the fun can really begin. Is one of you a pop diva and the other a grunge kid? Or maybe his D&B seems at odds with her C&W. This is by no means insurmountable. We have worked with some incredible bands that mashup styles like nobody's business. Swing bands covering Arctic Monkeys tunes or brass bands playing Nirvana, anything is possible if you know where to look!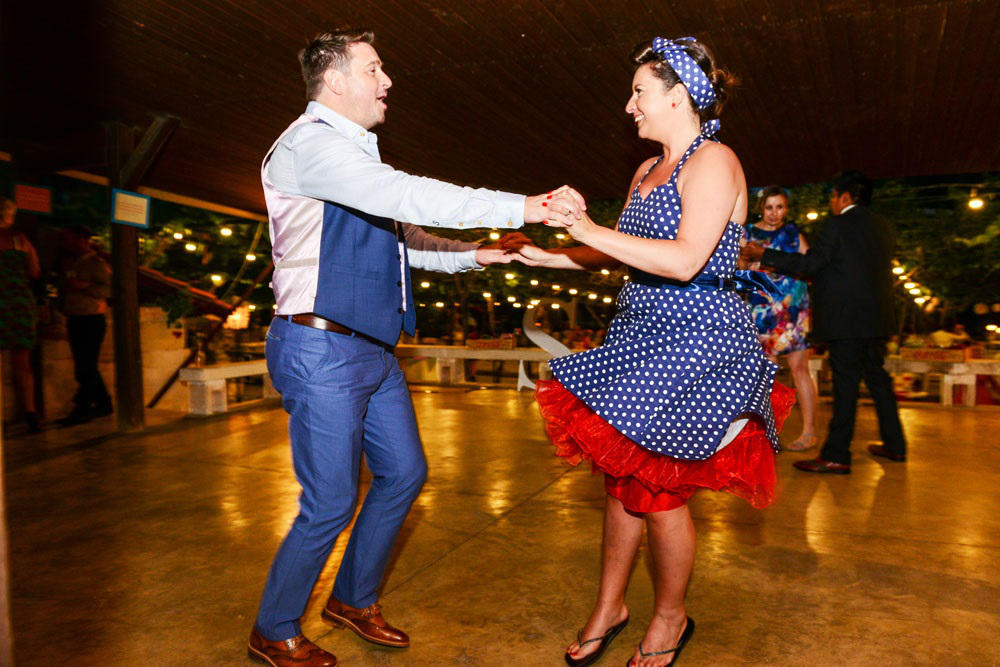 Another trick if your tastes are different and you are going for a DJ is for the Bride & Groom to each pick ten of their favourite songs, and have a dance-off. This is guaranteed to engage with all different sets of guests and inspire them to hit the dance floor. Once this musical aperitif is over, your guests will be primed and ready to keep the dance floor moving all night.
Whatever you plump for, just make sure it's what you both envisage for your wedding day and then nothing can go wrong – a happy, dancing Bride and Groom makes for an epic party for your guests!