We can't wait for the weddings we're planning in Malta next year! As well as planning lots of UK weddings, we specialise in Malta weddings too as we have a base there and I'm half Maltese, so I thought it would be a good idea for all of you couples travelling to Malta to get wed, to give you some other ideas of what to do while you're there as its such a gorgeous island.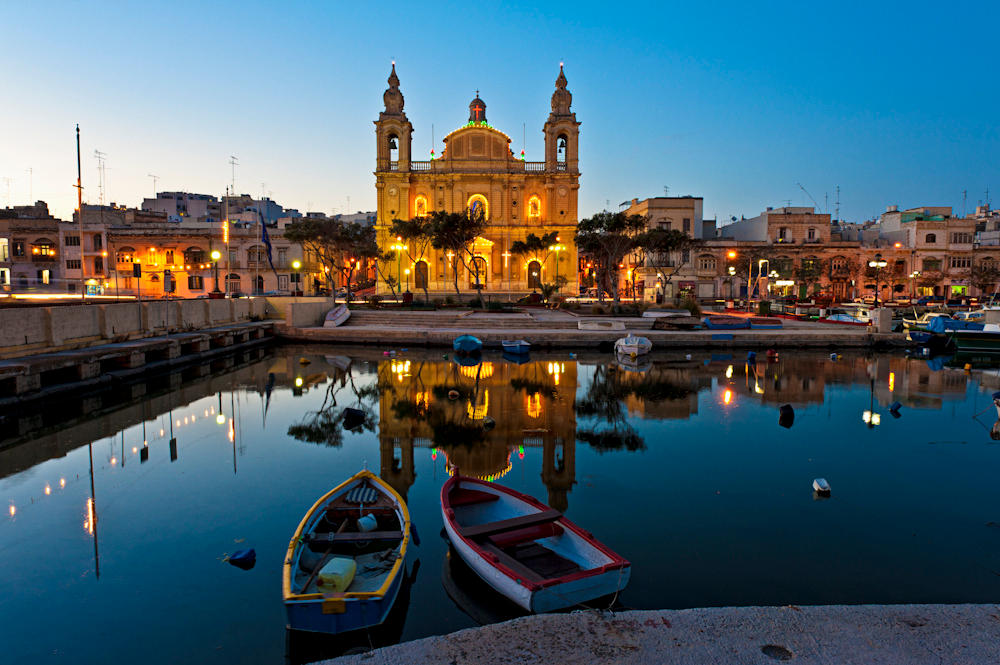 Having a Maltese Dad, I've been visiting Malta for as long as I can remember, but in the last few years I've started going even more since starting to plan weddings there. It's not always the obvious choice as there's an image of Malta as being a bit dull and for an older crowd but things are certainly changing (partly due to the number of celebrities that love it  – Brad and Angelina honeymooned there whilst filming their latest roles  – are we still allowed to mention Brangelina??).
I think it's an Island for all ages – families love it because of the child-friendly restaurants, resorts and the short transfers from the airport; Malta is only 16 x 9 miles long so nowhere takes long to get to. A whole section is reserved for twenty-somethings in the streets of Paceville in St Julians, which has been likened to a mini Ibiza with bars and clubs open until the early hours and with the flagship free event in Malta being the Isle of MTV festival in June each year, you can see why it appeals to a younger crowd.
There's plenty for couples too with so much culture and history and so much pretty! Old streets and shops that haven't changed in years make the Island such a special place and there are fabulously chic boutique hotels popping up to cater for us that like a bit of decadence!
I usually travel Air Malta which has at least two flights a day from London Heathrow but Easyjet also fly there daily so there is a budget option. There are so many hotels to choose from – my absolute favourite is Hotel Juliani in St Julians, a boutique modern hotel that has just been awarded the Traveller's Choice from Tripadvisor. I stayed there when I got married in Malta and the service is amazing.
There is a lot to do and see so make sure you hire a car and see as much of the Island (and Malta's Sister Islands Gozo and Comino) as you can.
Here are my top ten suggestions:
1. Visit a Fiesta
Throughout the months of June-September, each village puts on a spectacular fiesta, a kind of carnival to celebrate the patron saint of the village. Tourists are still rare here so it's a great one if you want to see how the locals party! Hundreds of people pack into the tiny streets and eat Maltese delicacies from street vendors as the local talent sings, dances and generally has fun. The night is always topped off with the most amazing street and air fireworks I've ever seen! Ask any local and they'll tell you which villages are holding their fiesta whilst you're there.
2. Try a pastizzi or some rabbit
These local dishes are everywhere in Malta. Rabbit is a popular dish here and you'll find it in every restaurant cooked in different ways. Try it stewed with potatoes for a great flavour. And don't miss out on a Maltese pastizzi – these little pastry parcels are filled with cheese or peas and are sold on every corner!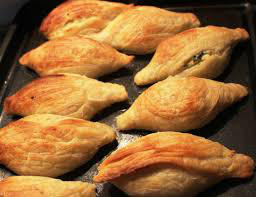 3. Visit Mdina
Mdina is a fortified City and its history dates back more than 4000 years. It is known as The Silent City as up until very recently no vehicles at all were allowed in. These days the cars of those that live in the City are there but it's still one of the most beautiful places in Malta. The views are awesome too as it's so high up. Stop and have an aperol spritz in one of the little cafés there and make sure to see Xara Palace, one of the most extravagant hotels in Malta and within the walls of Mdina – this is said to be where the celebrity gang hide out after a day of filming. I've seen the guest book and there are a lot of A-listers in it!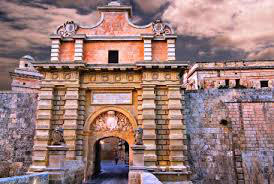 4. Have a drink in Bar Twenty Two
I love this bar. At the very top of Malta's tallest building, the Portomaso Tower, Twenty Two serves fantastic cocktails with one of the best views of the Island. It's stylish and upscale and is known as 'the party within the party'. The bar has been designed by one of Malta's leading interior designers Pippa Toledo and there's always good music and a great atmosphere. While in St Julian's you can go and visit one of the casinos or clubs in Paceville too to round off the evening.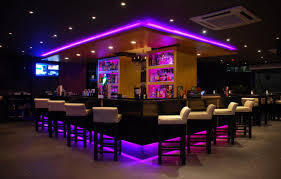 5. Relax in Upper Barrakka Gardens
These public gardens can be found in the capital City of Valletta. The landscaping is lovely and you get a panoramic view of the Grand Harbour where you can view all of the cruise ships coming in. The gardens were created in the late 16th century as a relaxing place for the Knights from the nearby Auberge d'Italie. If you're there at noon or 4pm, you'll see a cannon fired on the terrace below by the saluting battery. If you have children, they love this as it's done as part of a saluting ceremony and feels really special. While you're there go and meander along the winding narrow streets of Valetta but don't stick to the main streets as all of the beauty is hidden round the tiny old streets around it. There's also a relatively new waterfront with cute souvenir shops and big restaurants such as Hard Rock Cafe.
6. Hear about a miracle at Mosta
The Mosta Dome on top of St Marija Assunta church is well worth a visit. I've seen it loads of times and I'm still in awe each time. In 1942, the church was hit by a bomb (actually Malta was the most bombed nation on Earth) and the story is that it landed amongst a packed congregation but divine intervention meant that it failed to explode, saving the town. A replica bomb now resides in the church as a memorial to the miracle. The bit that fascinates me is that if you look up at the intricate artwork of the dome inside the church you can see where the bomb hit. The church itself is a great example of a Maltese Catholic church with its ornate statues and artwork.
7. Sail across to Comino for some sunbathing
It's well known that most of Malta's beaches are rocky but there are options. As well as a couple of large sandy beaches on the Island itself, there's a fabulous beach on Comino – the Blue Lagoon. A short boat ride away and you can spend a day at one of the most perfect beaches ever! Pure white sand, crystal clear waters and carved rock formations on all sides make it popular for swimmers as well as snorkelers. I can easily spend a day there just lying in the sun but go out of season as this place does get crowded.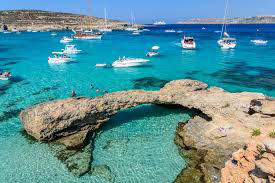 8. Visit a film set
This is such a fun thing to do! In 1980, the film Popeye was made in Malta (yes, that one with Robin Williams!) and they kept the film set and turned it into a kind of theme park. You can join a tour of the set, go to the winery or children can go on one of the little rides or trampolines they have and visit the tiny set houses or meet the Popeye characters. It makes for a really different afternoon and you can even watch a wedding as many people choose to get married at Popeye Village! If you love film, book a whole day tour with Malta Film Tours – they'll drive you to all of the locations of recent films including where Game of Thrones was filmed.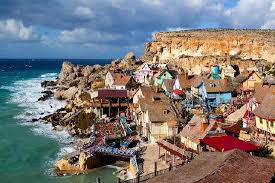 9. Get Crafty
If you're into crafts, Malta has its very own craft village. Ta' Qali is located in a former RAF wartime air-field and has lots of small local craft shops. Lace is a speciality in Malta as well as silver jewellery (I can't help but buy a delicate Maltese cross necklace every visit!) and intricate glass work. You can actually go into the factory and watch the glass ornaments being made by the glass blowers in the village. Ta'Qali National Park is also nearby and worth a visit.
10. Take a boat trip at the Blue Grotto
These sea caves in Qrendi are stunning. You don't need to book – just go and buy a ticket from the kiosk and within a few minutes you will be on a small boat to visit the caves. You're only there about 20 minutes but it's worth it. You can dip your hand into the completely clear water and feel completely at peace in such a beautiful setting. The location of the cave combined with the sunlight means the water shows some amazing colours. You can also dive here or snorkel if you have the time.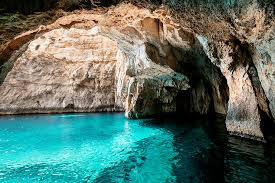 If you're thinking of getting married in Malta, why not give us a call to see how we can help on info@carmelaweddings.co.uk and if you've already married there, do submit your wedding pictures to us for a chance to feature on our blog!