Sometimes less is more, especially when it comes to weddings. Which is why a minimalist wedding theme has become so popular in 2016. Don't fret – it'll be making even more of an appearance in 2017. Read on and discover how you can pull off a chic minimalist wedding theme…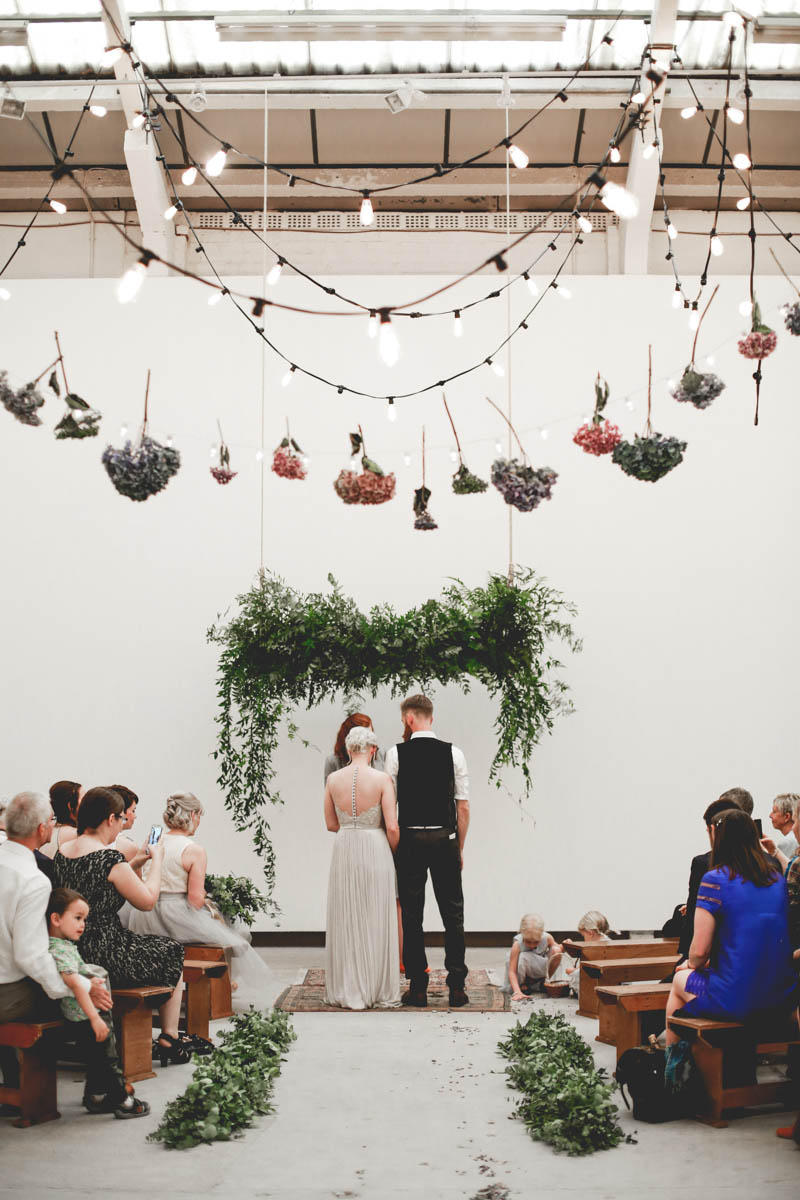 Wedding Stationery
Your wedding stationery can become a brand for your wedding day, and we think stationery looks most effective when the same design is kept throughout the whole process. This includes your invitations right through to your seating plan. Keep your stationery simple with a minimalist wedding theme. Crisp white invitations with black writing and charcoal envelopes are modern yet edgy. A grey ribbon and a sprig of Eucalyptus will create a botanical vibe that is seriously hot right now.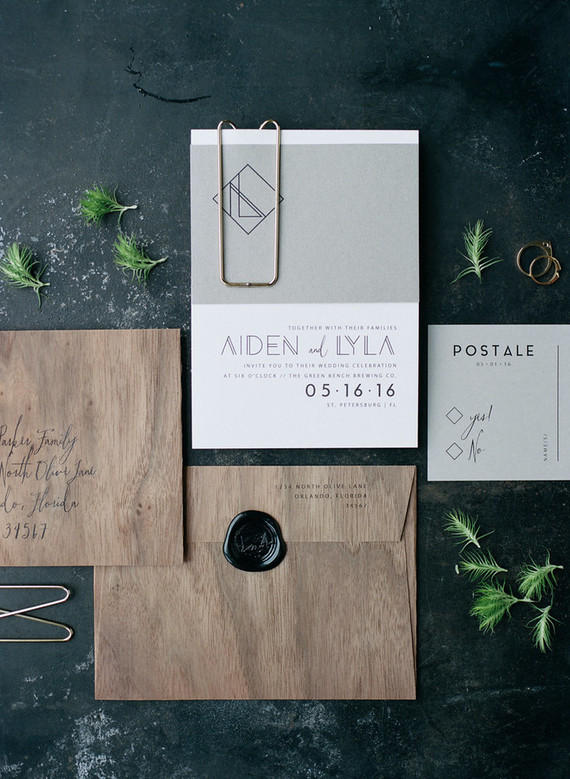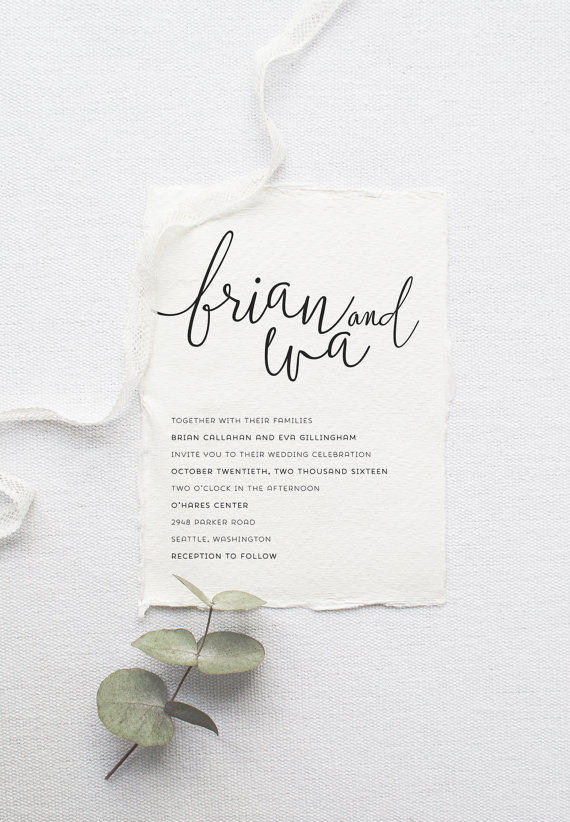 Wedding Outfit
This theme is all about being modern and on trend, so be sure to channel this into your bridal outfit. Perhaps consider a white jumpsuit or two-piece ensemble instead of a traditional wedding gown. A sleek white jumpsuit is flattering, stylish and perfect for a fashion loving bride-to-be. Your groom will look handsome in a white shirt with black braces and casual suit trousers. Soften the look by rolling up the sleeves and donning a hat or a pair of sunglasses. You'll both fit in with an urban, gritty vibe that works so beautifully with a minimalist wedding theme.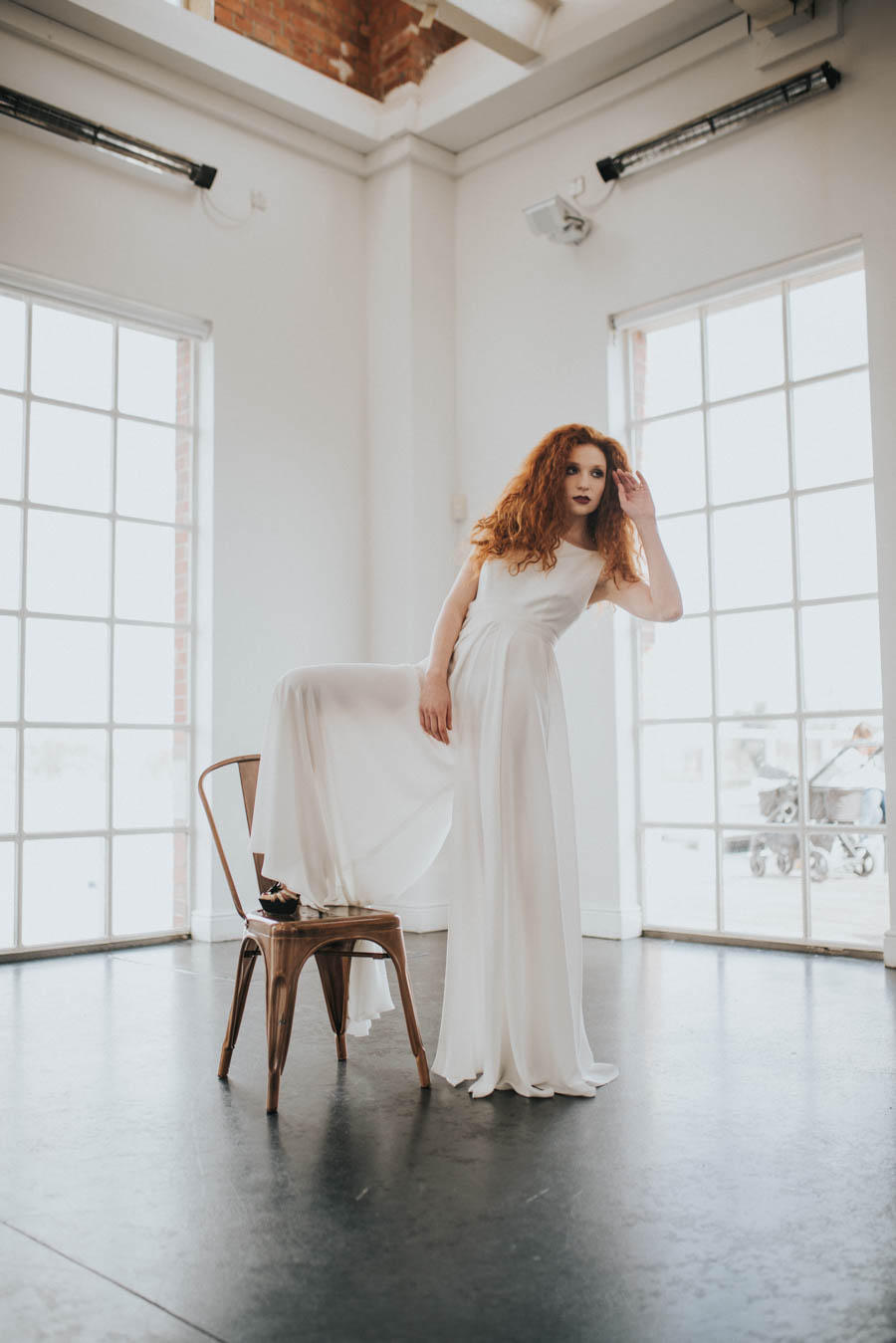 Venue Decor
While we're on the subject of urban wedding outfits, let's talk about your venue. A minimalist wedding theme looks striking in a city wedding venue, a warehouse wedding or an abandoned factory – perfect for a London Wedding. Large open spaces with a blank canvas mean you can get completely creative and you're most likely to express your personality as a couple. Decorate your venue by draping strands of Edison bulbs from the ceiling of your venue – a great choice if your venue features high wooden or metal beams. They'll light up your venue while maintaining the simplistic style. Wooden pallets aren't just for rustic barn weddings – style them in the right way and they can be as edgy as you want. Why not use them to display your wedding flowers or use as seating for your ceremony? When it comes to styling your venue, it's best to focus on just a few colours. We suggest white, black, green and grey.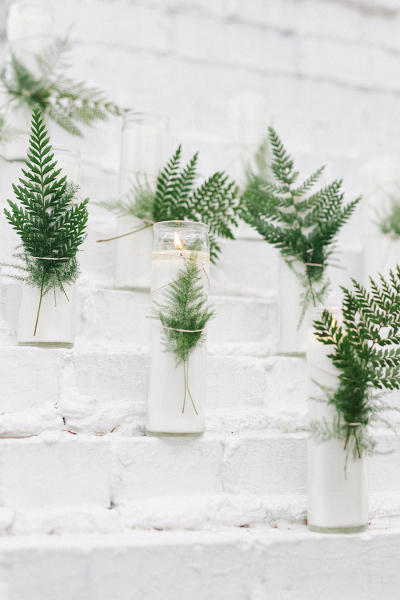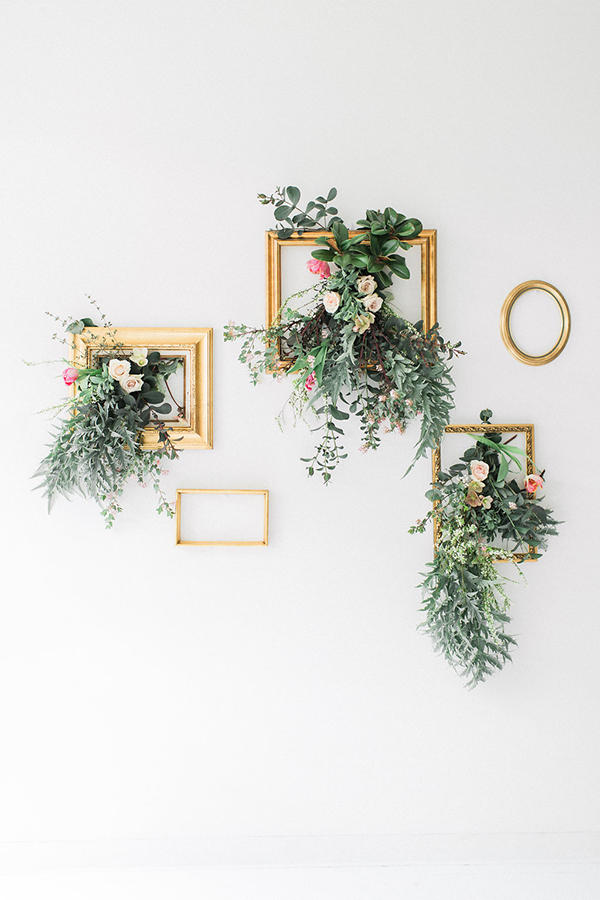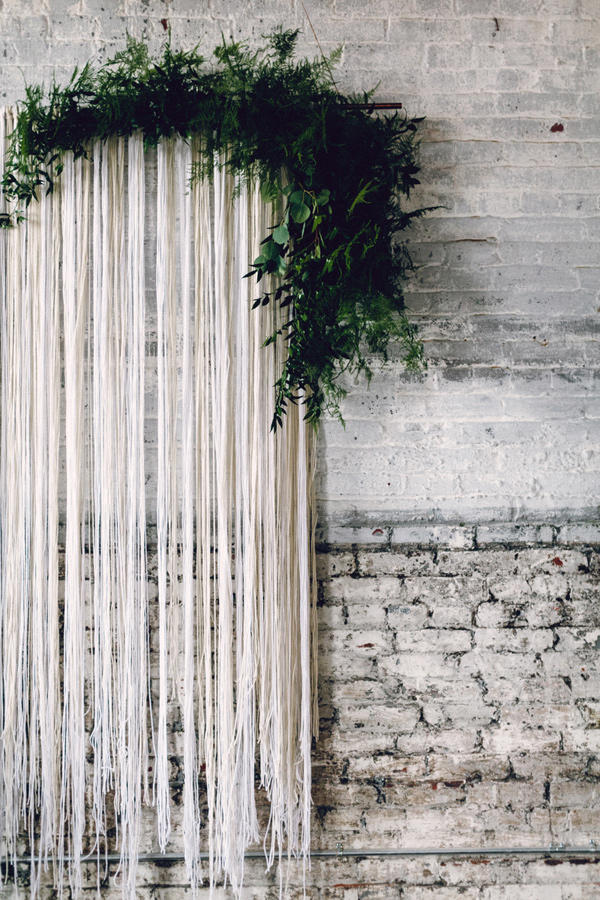 Wedding Flowers
A minimalist wedding theme is brought to life by using lots of greenery and foliage, and it's very similar to a botanical wedding style. Fern leafs, Eucalyptus and Olive leaves are all gorgeous choices that work well in bouquets and centrepieces.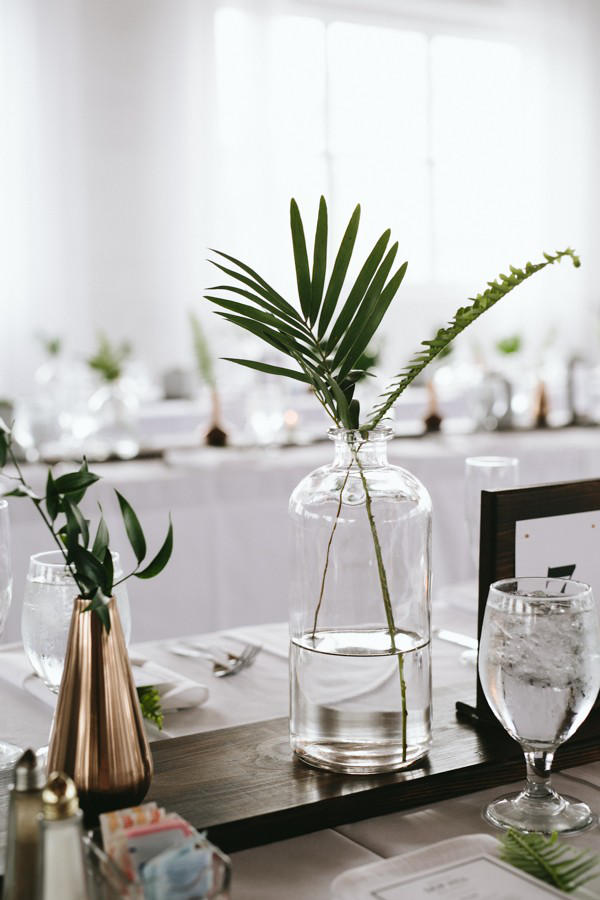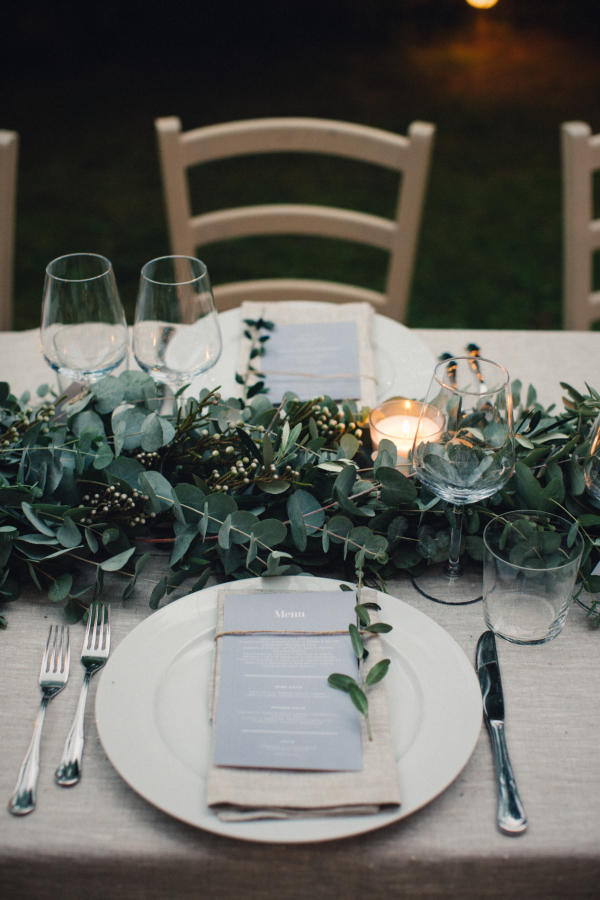 Table Decor
Couples are getting increasingly creative when it comes to styling their wedding reception tables. A minimalist wedding table needs to be simple and modern, yet still have an impact when you sit down at your seat. We recommend using a muted grey table runner along a trestle table – you'll add dimension, interest and just a subtle touch of colour. Opt for silver or copper geometric terrariums – copper looks stunning against the contrast of grey and white, and you can never go wrong with metallic details. When it comes to plates and cutlery there are so many options – slate grey, black or white will all look fab.
A minimalist wedding theme is extremely versatile and it works beautifully during any season. If you're planning a Winter wedding, incorporate a festive feel by adding scented candles to your reception tables. Use mini fir trees in place of Olive leaves – they make great Winter wedding favours. But most of all, make sure that a minimalist wedding theme expresses you both as a couple!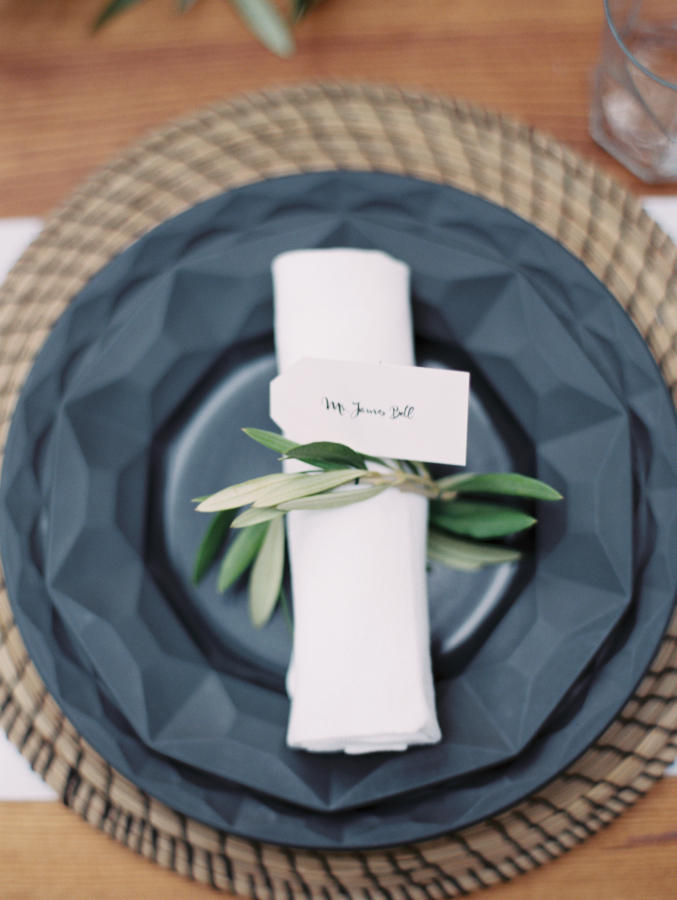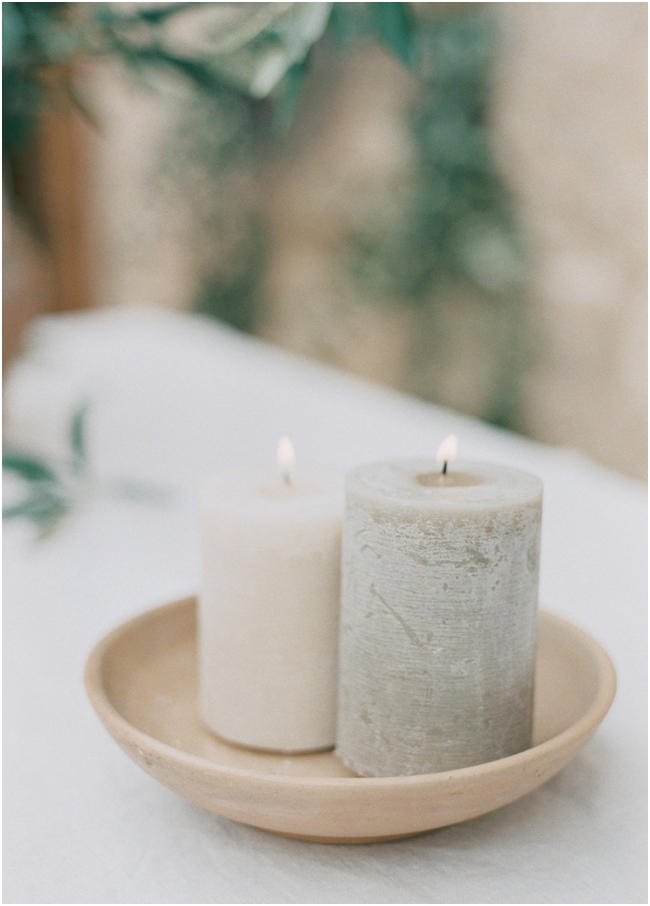 If you need more assistance with styling or planning your wedding, why not drop us a line on info@carmelaweddings.co.uk and we can talk you through the options.
Photography Credits (in order shown)
www.wearemattandjess.com
www.jordanweiland.com
www.etsy.com
www.baianbelle.com
www.perpixelphoto.com
www.rosencrownphoto.com
www.danfredo.com
www.marisaalbrecht.com
www.duepuntiweddingphotography.com
www.kurtboomer.com
www.brushfirephotographyblog.com