Wear what YOU want!
Be different!
We're all different, we all like to wear completely different styles.
When I speak of different styles to most boutiques and brides they list 'fishtail', 'A-line' and lace or satin. These are hardly different styles – they are all versions of the same thing – a long ivory dress that clings at some point to your body. I'm not saying that type of dress isn't beautiful – it's just not for everyone.
And you are definitely not just everyone.
You are you!
What do your really like?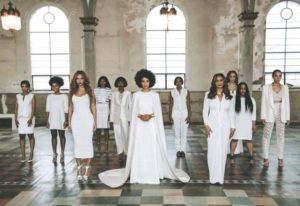 There have been some real movement in boutiques at least stocking shorter dresses and celebrities are leading the way with Solange Knowles wearing a pantsuit on her big day. I so love this look! Let's make sure we can continue to be different and express our true self! You no longer have to feel you must wear something that isn't your style. There are alternatives to be found but for now, get inventive!
Here are a few alternative ideas for 2020/21 brides:
Different shapes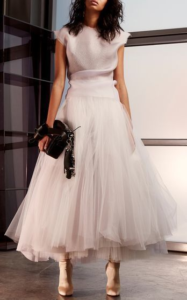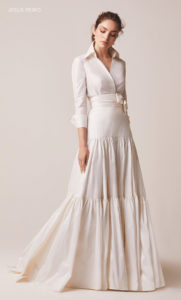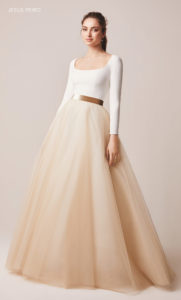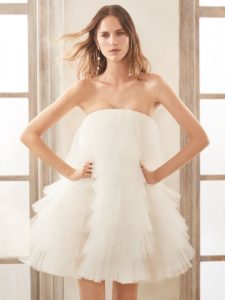 If the usual shapes don't suit you or just aren't your thing, add interest by finding something a little different. It doesn't have to be classed as a wedding dress or even be bought from a wedding dress boutique for you to wear it at your wedding. Think outside the box and if you find a dress you love, go with it! Customise if necessary! I'm love these dresses by Jesus Peiro
Shorten It!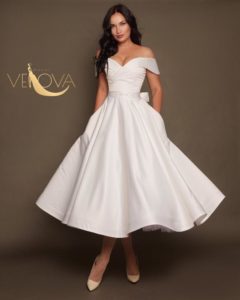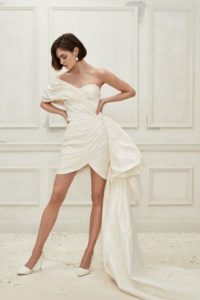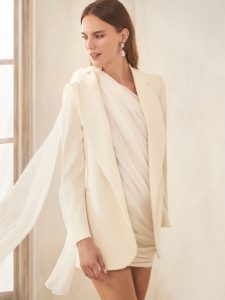 Show off those legs. If you never usually wear a long dress and don't want to on your big day, don't. There are so many shorter dresses out there now. This Delphine Manivet skirt and top is so cute and I love that you can wear short and still have sleeves. Lots of brides like their arms covered so this works well for that too.
Inject some colour
Be bold with colour! The whole 'have to wear white to your wedding' thing is in the past. What colours would you love to wear? What colours suit you best? Good. Wear them!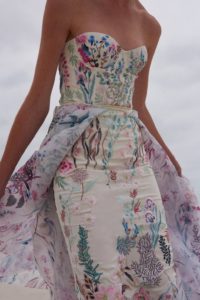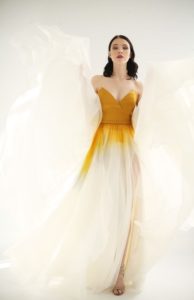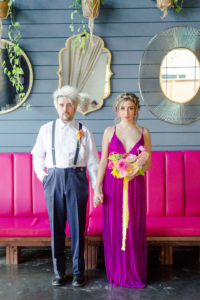 Textures and fabrics
Play around with fabrics. If you don't like satin, don't wear it! Lace can look lovely too. And if you don't feel right in a very tight dress, don't wear one. There are options out there for all sizes! One of my fave plus size dresses (I don't know why they insist on still calling them 'plus size' in this industry when it's been shown many times they are just normal size) is this Kiyonna dress. It's so lovely playing with velvet.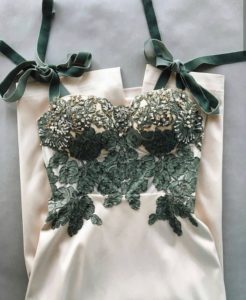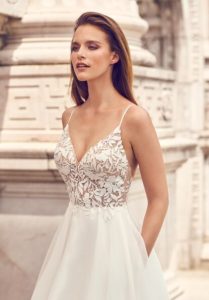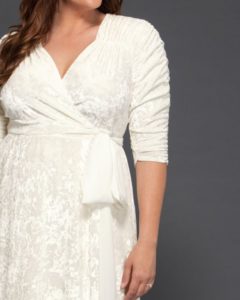 Don't wear a dress!
If the thought of any dress at all fills you with dread, don't wear one. It's so stylist to wear Catsuits. Check out so amazing ones below.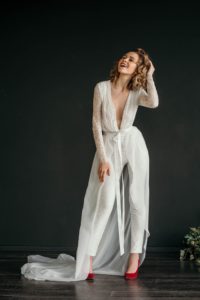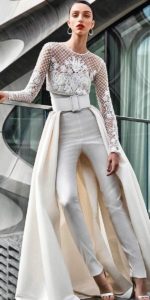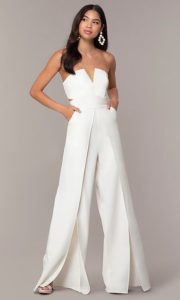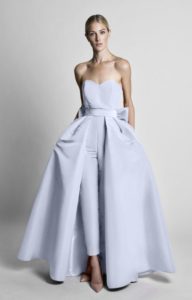 Now let me introduce you to some beautiful suits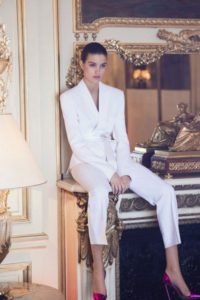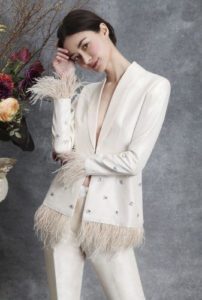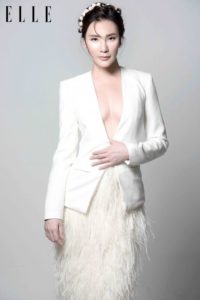 I hope that's given you some inspiration! Let me know if you need any help looking in your dress search!
Tichea x
Photography Credits (in order shown)
https://www.jesuspeiro.com/en/vestido-novia/142/
https://www.bespoke-bride.com/2019/09/16/these-vibrant-wedding-ideas-are-a-colour-lovers-dream/
https://www.theknot.com/fashion/2225-mikaella-wedding-dress
https://amourstreetstyle.tumblr.com/post/180553310648
https://halston.com/collections/halston-bride
https://www.nicolespose.it/it/abito-da-sposa-AlessandraRinaudo-Ambra-150ARJK19733eeARPT19733eeARTP19741-2019
https://www.vogue.com/fashion-shows/spring-2018-ready-to-wear/alexandre-vauthier/slideshow/collection#11
https://www.sahroo.com/collections/elizabeth/products/elizabeth-slim-leg-trouser