Day 2
Our second day began with a picture perfect sunrise, and making the most of the incredible facilities on offer at Il Pellicano.  So, some hit the gym, others hit the breakfast buffet and a couple of super adventurous planners hit the sea for a refreshing morning swim. Then we set off for our next venue, Il Pellicano's sister hotel – La Posta Vecchia.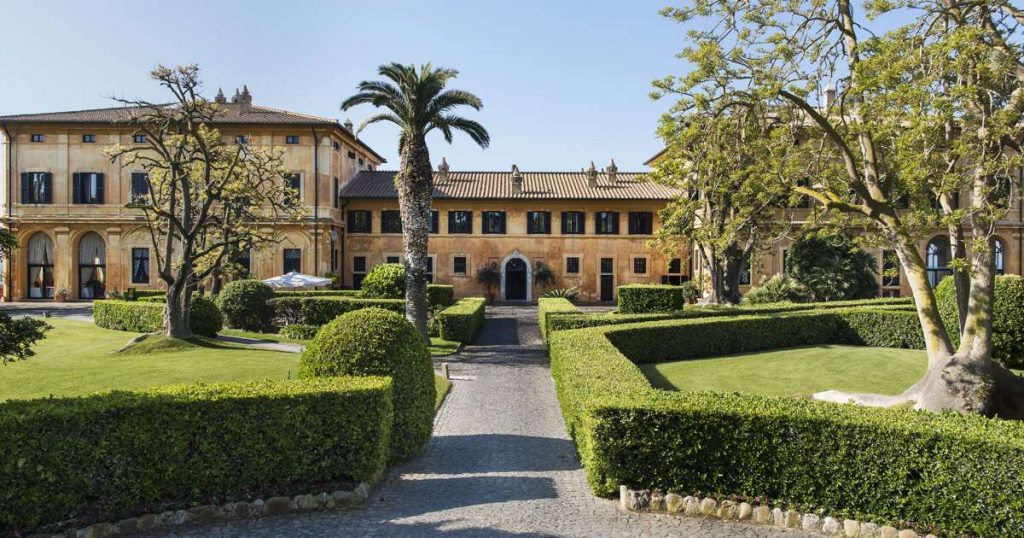 "A meeting with Mr Getty"…
We've deliberated a fair amount over how to start this section of the blog, because there's history, and then there's history, and good gosh this hotel has HISTORY! So we'll start there. In one paragraph.
Built on the ruins of an Roman seaside villa (there's a Roman museum in the basement!), La Posta Vecchia has a long history of noble ownership. The original estate was laid out in the 17th century. In the 1960s, American billionaire J. Paul Getty purchased the property and turned it into his seaside home. (We stayed in the, ahem, Getty Suite). During Getty's time here, the palace was outfitted with ancient works of art, as well as original works and furnishings from the 15th to 17th centuries. The estate now belongs to the Sciò family (See Il Pellicano blog), who have transformed it into one of the Leading Hotels of the World.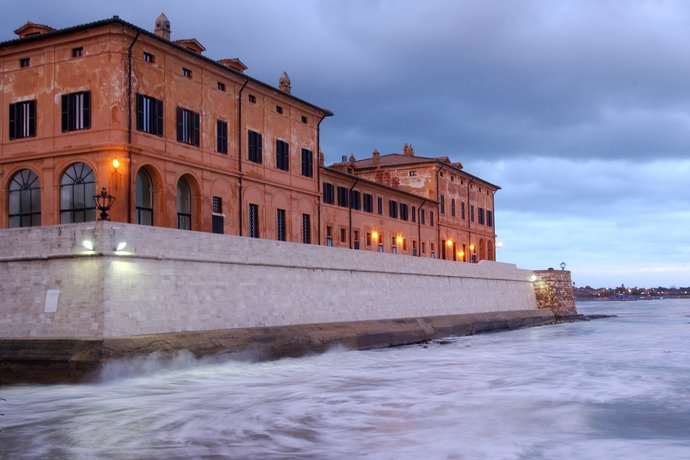 Phew, so that's that bit done. Now, onto what the hotel has to offer for a wedding venue, honeymoon destination, or romantic getaway.
So, let's talk location. La Posta Vecchia is literally a stones throw from the Tyrrhenian Sea, with sea views from most of the rooms. To make the most of this, we'd absolutely suggest using the gorgeous terrace for your wedding reception. We can just picture a super stylish long table in this space. This would be the perfect location for a balmy summer evening, but as we found out, it can cool down pretty quickly, so it is just as well there is an amazing variety of indoor spaces too.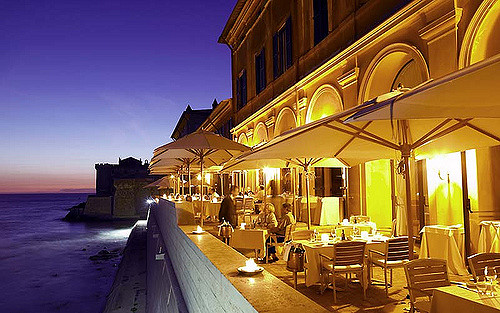 With some stunning original fireplaces, cosy nooks and an inviting (and well stocked) lounge bar, the option of having an exclusive hire out of season wedding here is an appealing one in our eyes. The rates are surprisingly reasonable, and wot the variety of rooms at your disposal there is no problem with creating a plan A and B. (Or C, D and E if you felt the urge).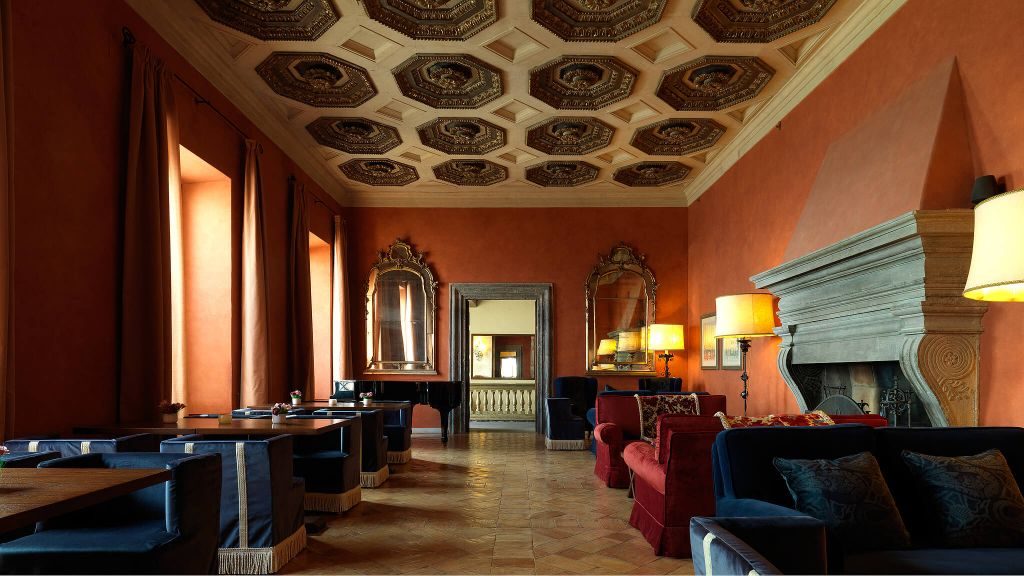 Every room is different, (function rooms as well as bedrooms) which we love as planners, because there is something for everybody's taste!
Let's just quickly mention food.  Every day Chef Antonio Magliulo uses locally sourced ingredients which he presents with panache for his guests, it may be a white truffle or a courgette flower from his garden or sea bass, baby squid and crab or Piemontese beef and pioppini mushrooms. Every course is not only absolutely delicious, but is a piece of art on a plate. It was almost too pretty to eat. We did say almost…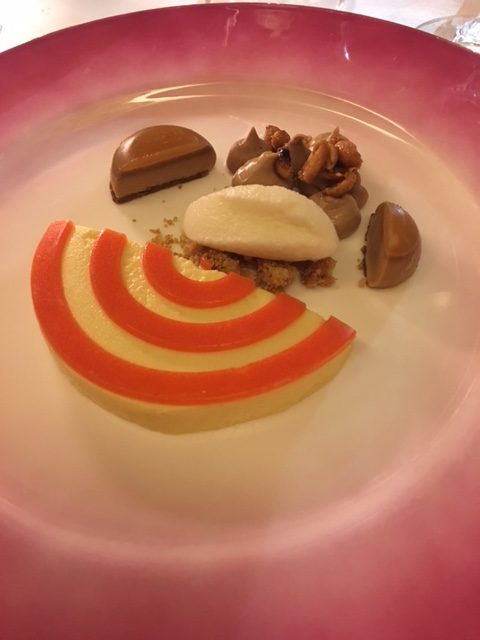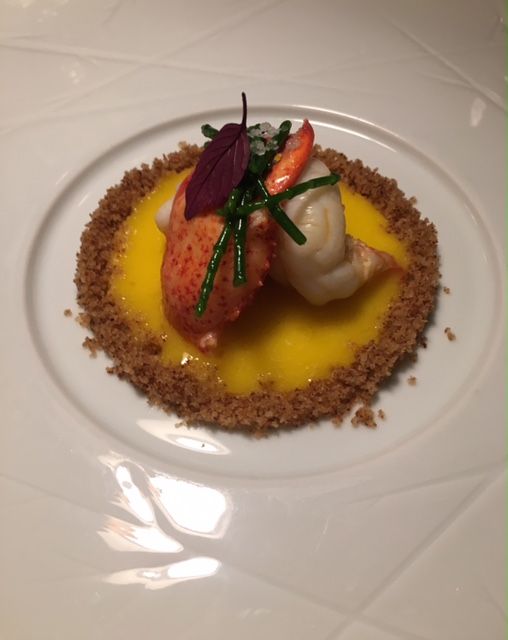 There's the stunning indoor/outdoor pool, (Getty originally wanted to build it outside, but there were remains of the original Roman villa in the way – standard!), the private beach at your disposal the beautifully manicured gardens and the strategically positioned castle right next door. (Great for photos).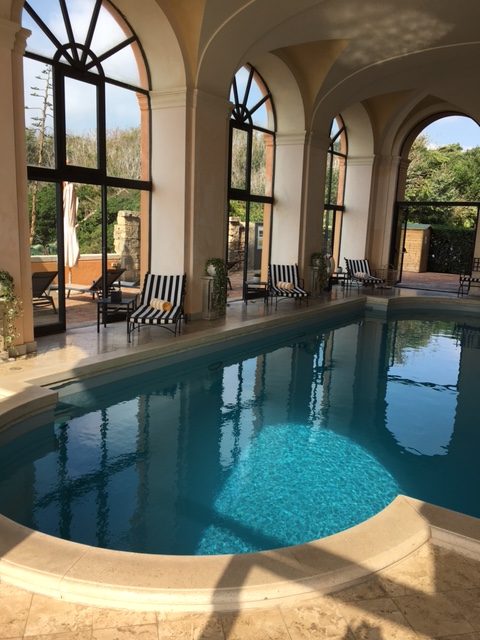 Now, all of this should be enough to tempt you, but there is one more thing that elevates La Posta Vecchia to another level. It is the attribute it shares with its sister up the coast.
It's the level of service. Nothing is too much trouble – kettles and English Breakfast tea bags magically appear in your room when you make a passing comment that you would love a cup of tea. The chef comes out from his kitchen to explain why he is unable to tango with one of the guests on this occasion. It is absolute luxury, but it is also absolutely relaxed and totally unpretentious.
Much like Carmela Weddings.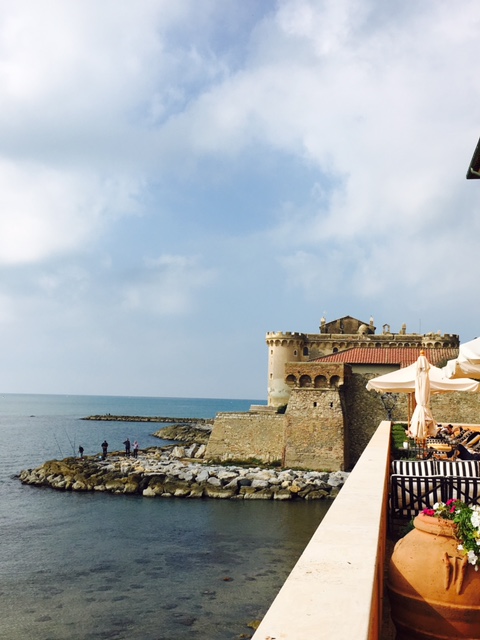 Just contact us for more information.
Keep an eye out for the next instalment of our Italian adventure!