Now that we're firmly in the middle of Winter and Christmas is almost upon us, we're looking towards alternative colour schemes for Winter weddings. While many couples sway towards traditional colour palettes such as red, green, gold or silver, we like to do things differently here at Carmela Weddings. Today we're looking at dark and stormy wedding ideas to embrace this festive time of year, focusing on a midnight blue colour palette with splashes of moody blue and grey. It's dramatic, enchanting and a stylish fit for the season.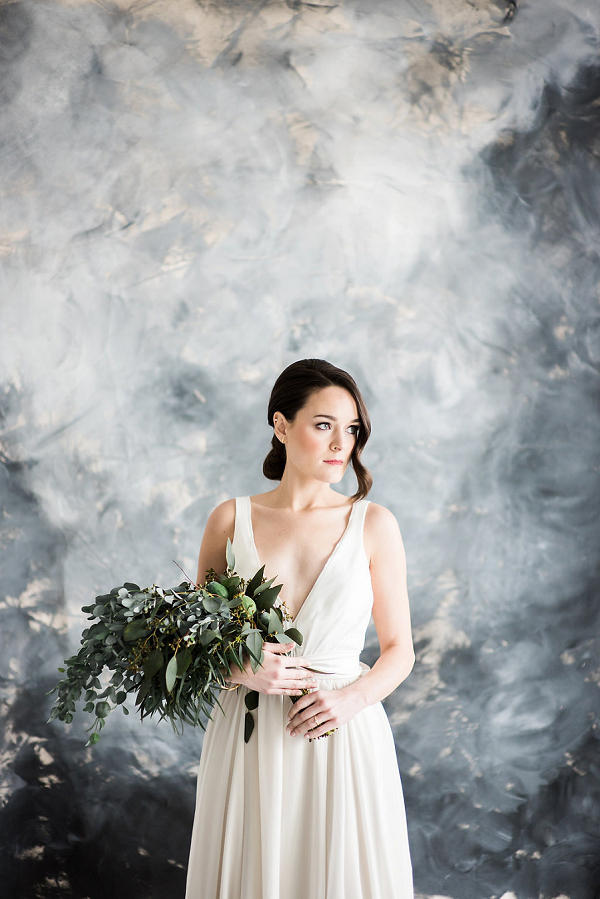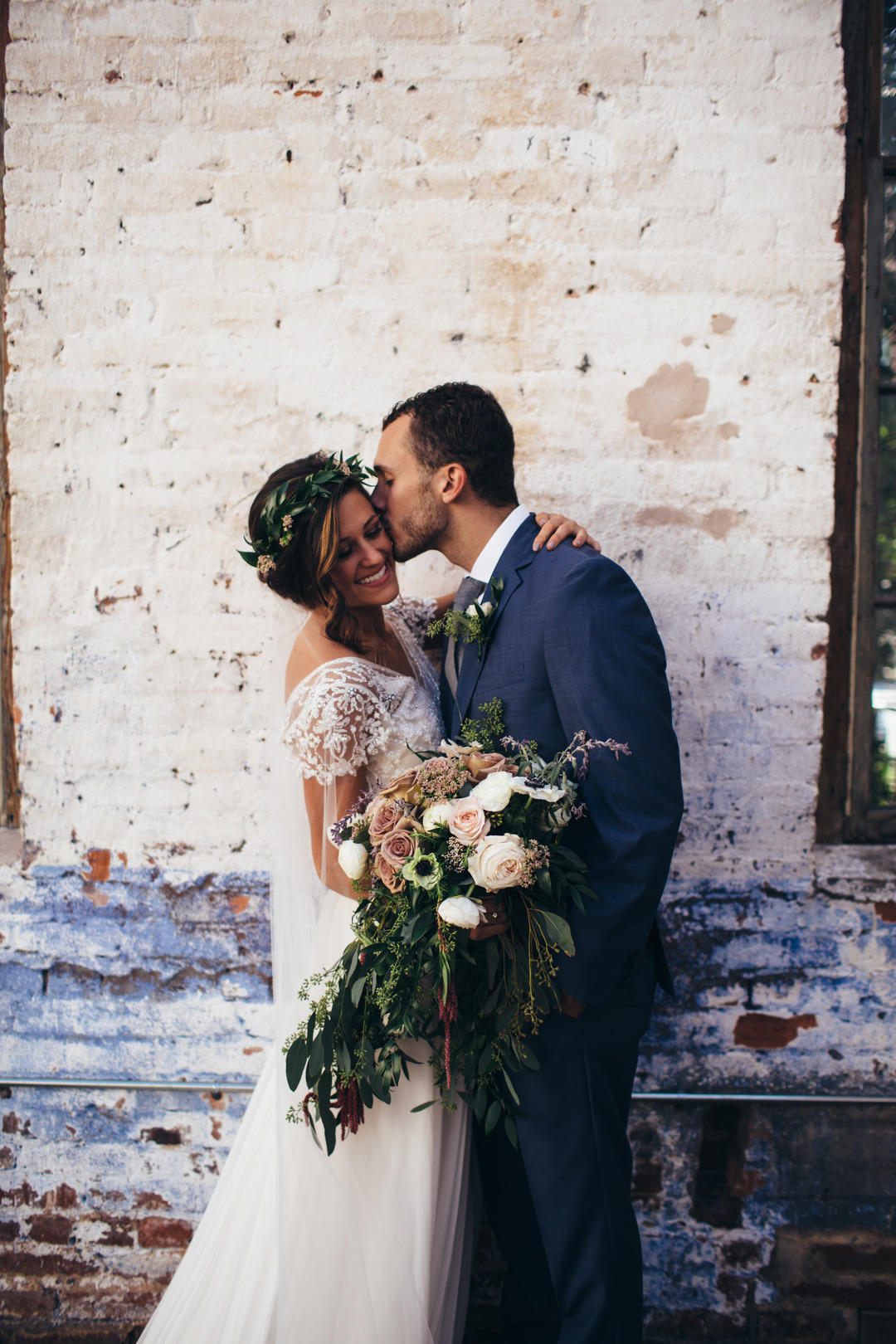 Couples are getting seriously creative when it comes to their wedding cakes so that they look just as amazing as they taste! Often overlooked, your wedding cake is a great way to tie in your wedding theme and can add just as much to your venue as the rest of your wedding décor. An ombré blue wedding cake will look magical – add a few specks of metallic icing to make it look even more special. We suggest displaying it on a brushed metallic cake stand for a nod towards an urban wedding theme, especially if you're using lots of metallic candlesticks and vases throughout your décor. Alternatively, if you have your heart set on a minimalist wedding cake, simply display it on a velvet blue table runner to reflect your colour palette.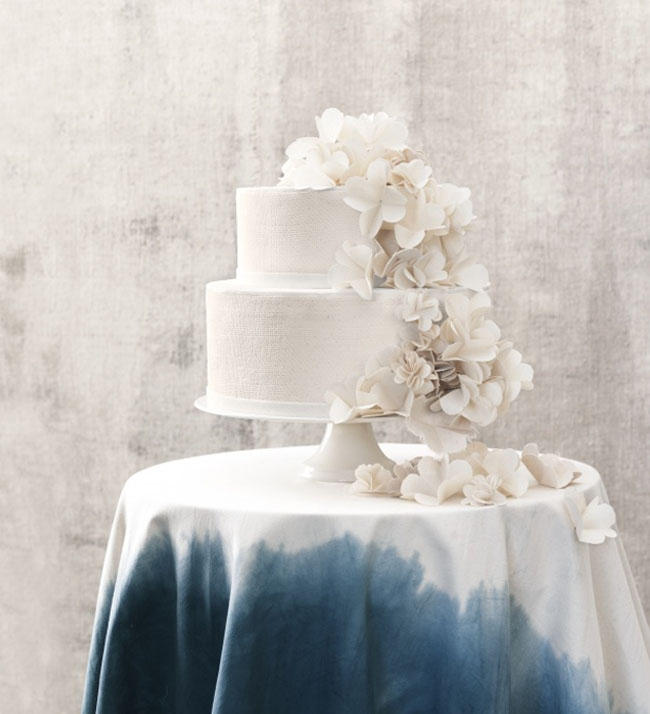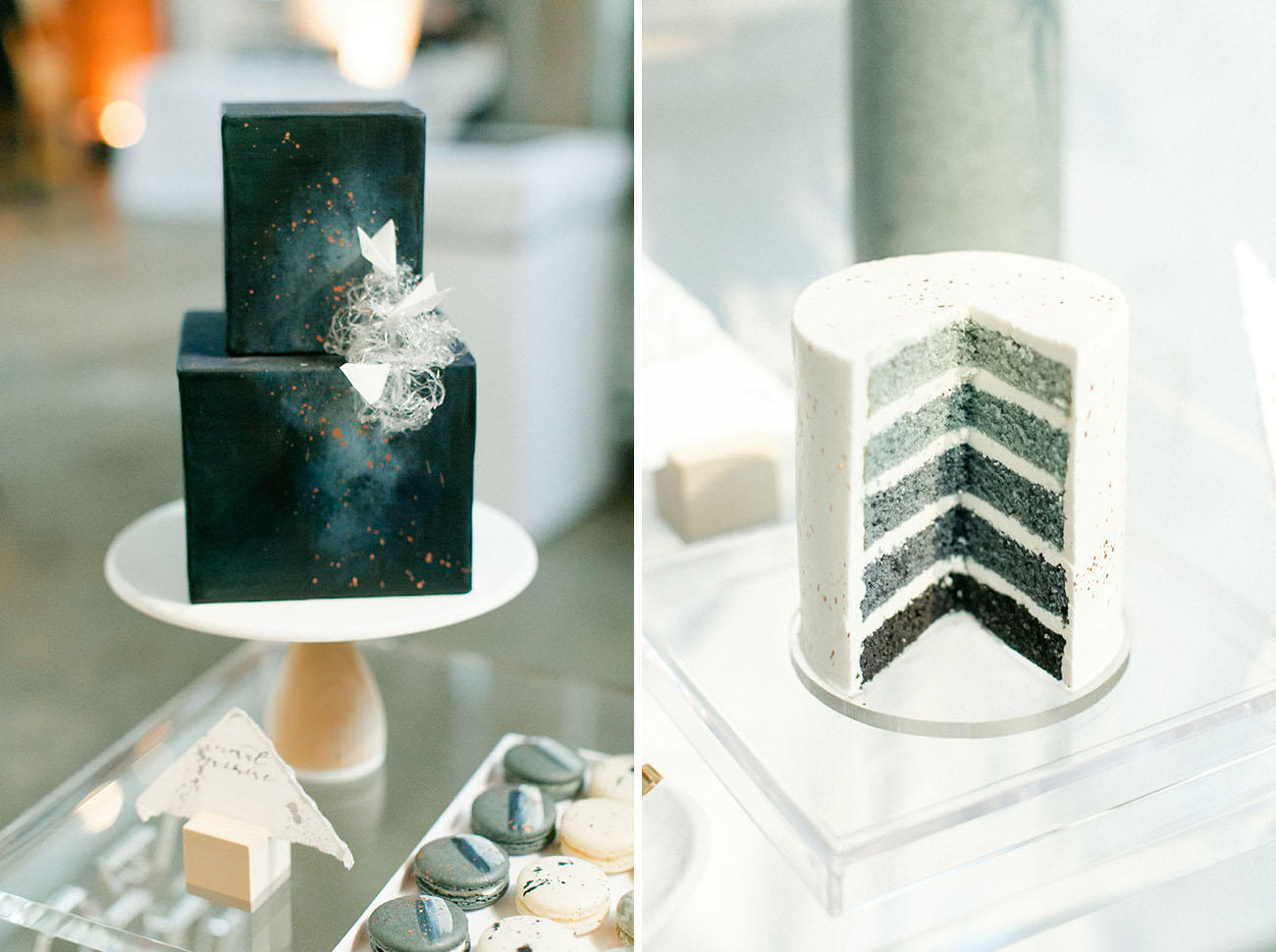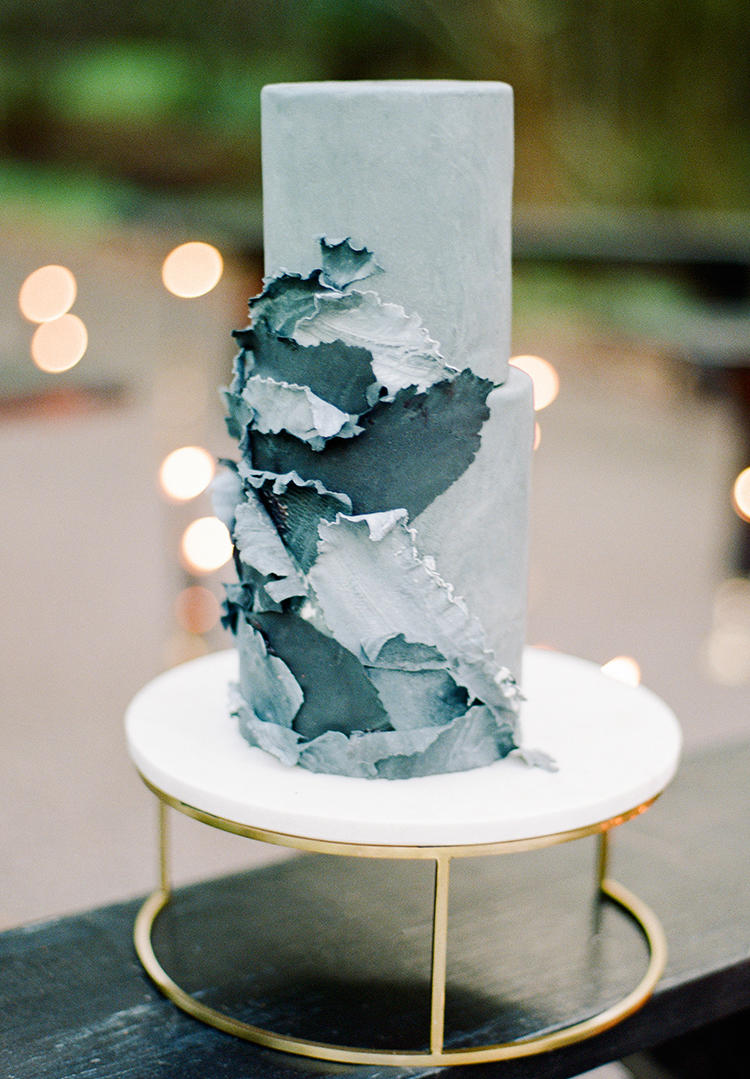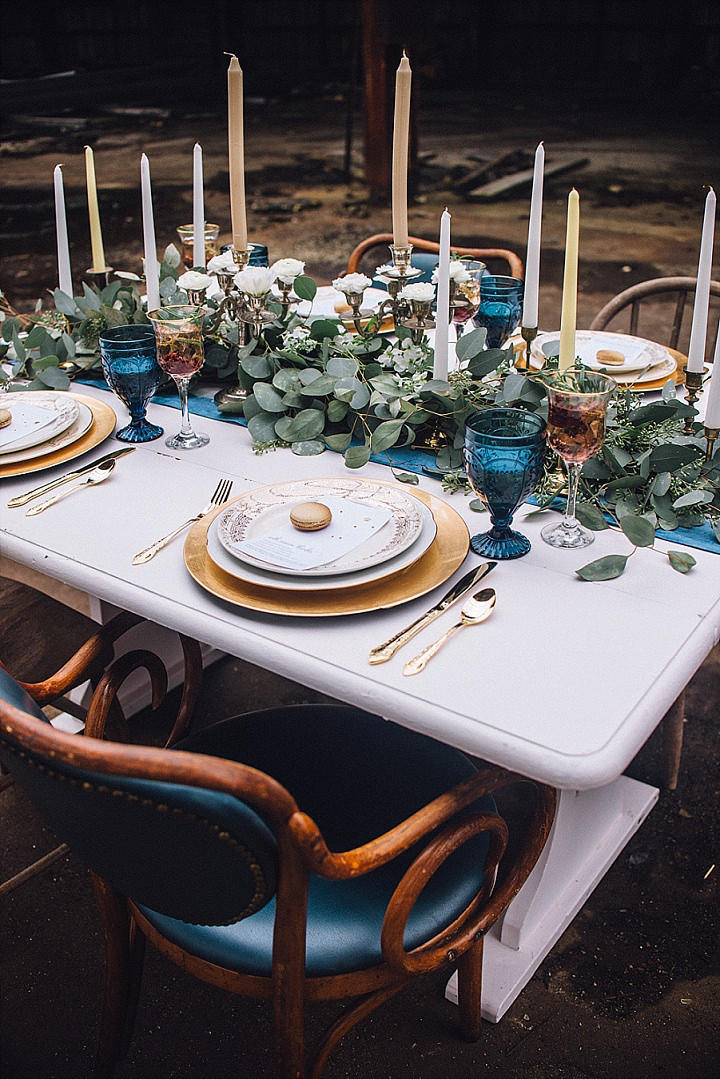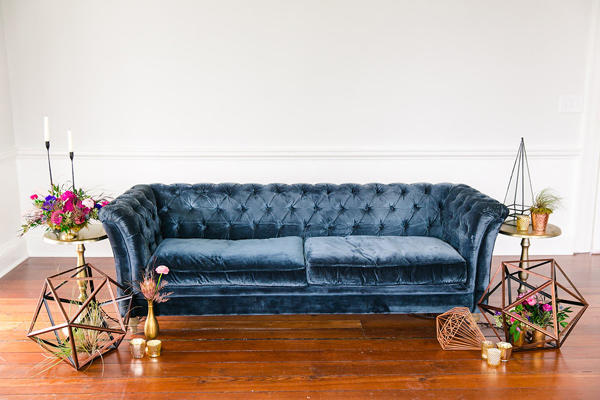 One of the things we love the most about being urban wedding planners is the fact that our couples aren't afraid to step outside the norm when it comes to their aisle style. Gone are the days where brides and grooms had to stick to one style of outfit – these days, it's all about getting creative with your wedding look. You may have spotted our recent post about 2018 groom trends and it looks like lots of men will be donning velvet blue suits for the year ahead. Not only does this look incredibly handsome, the material will ensure you stay warm and cosy throughout your Winter wedding.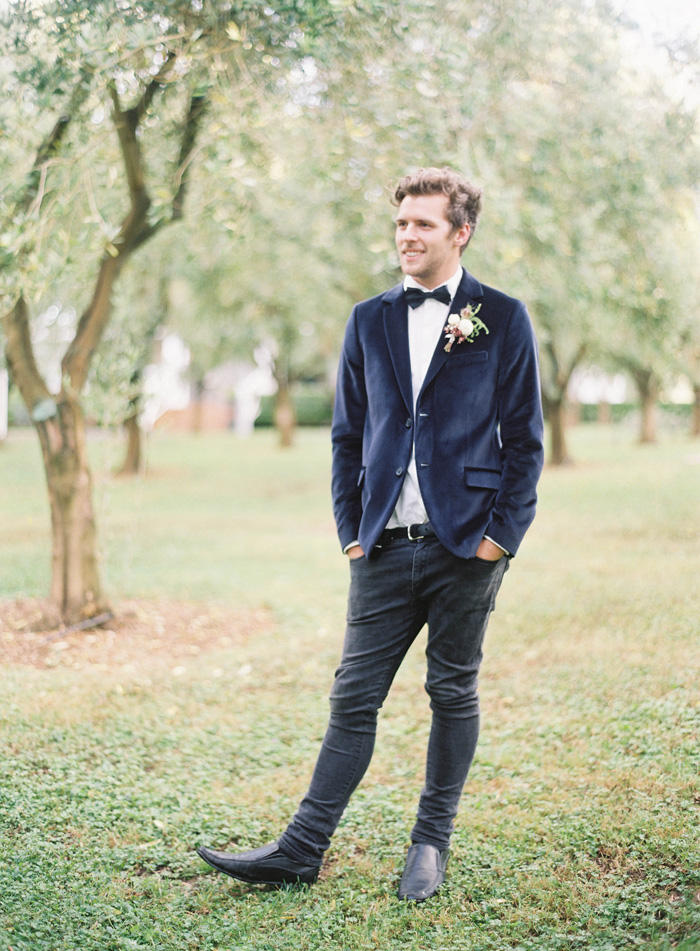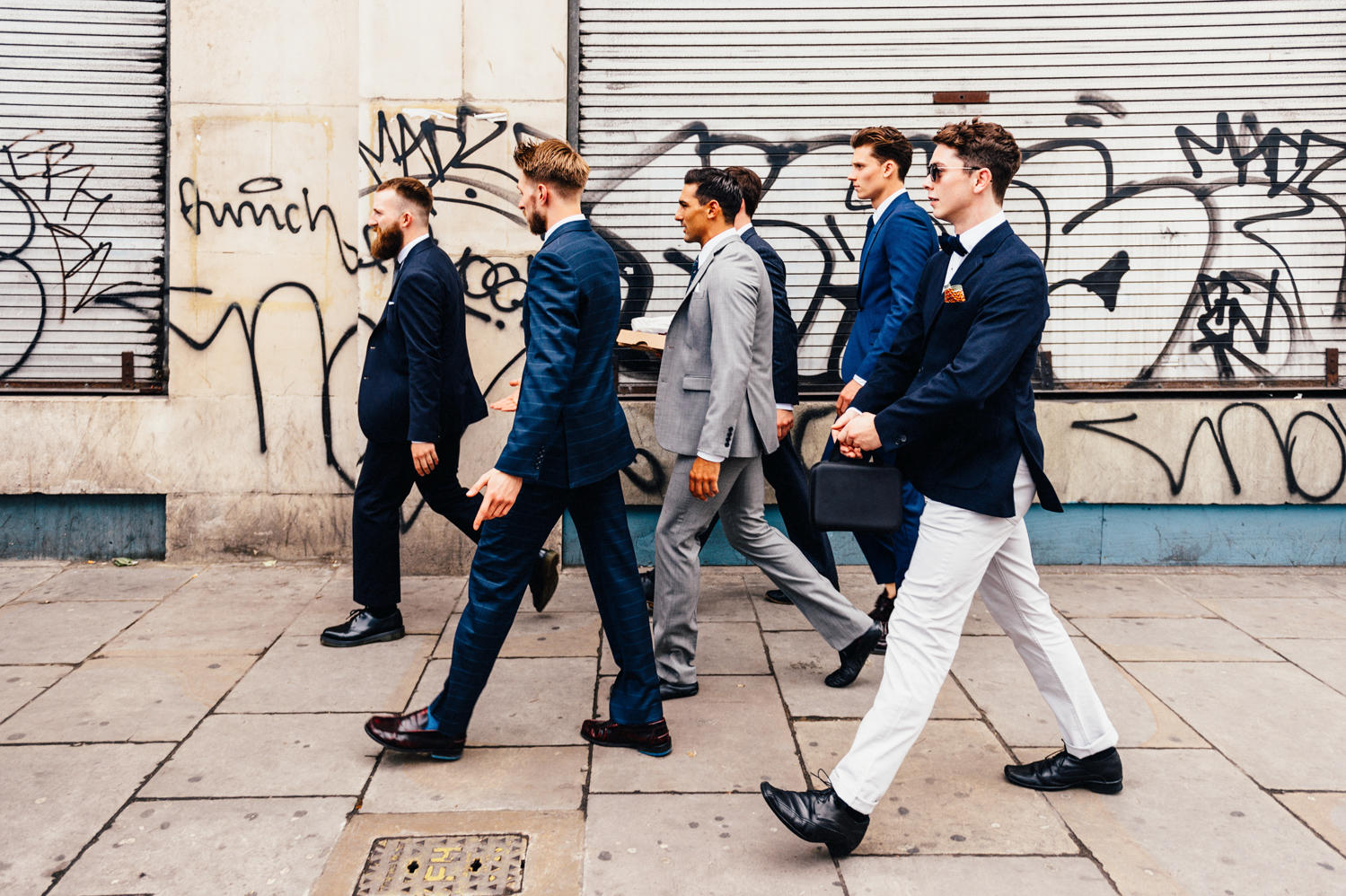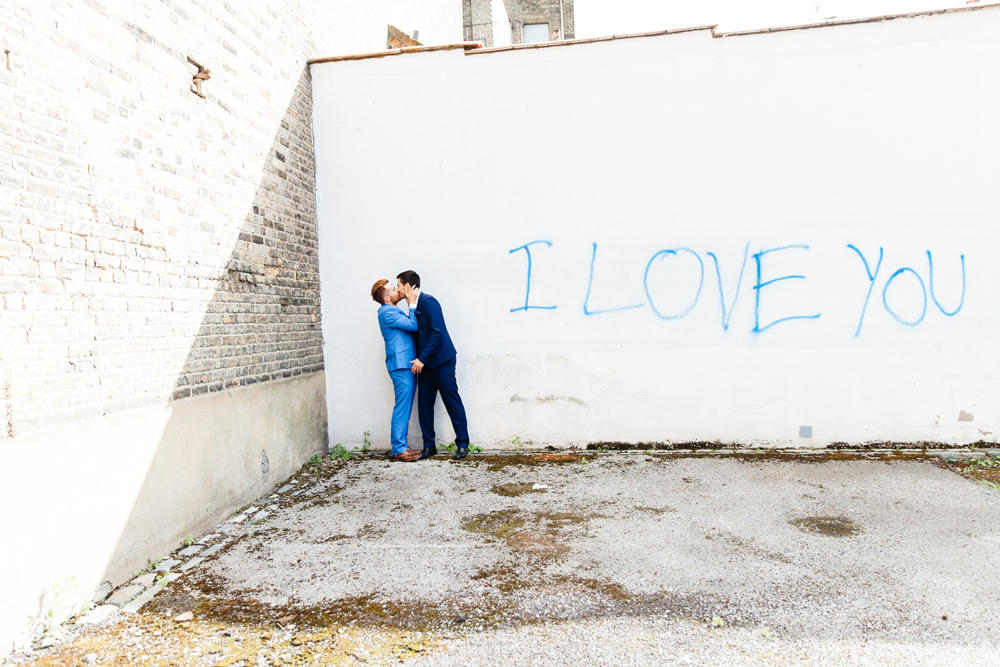 When it comes to the bridal outfit, find your 'something blue' with a pair of plush velvet heels or even a midnight blue wedding dress. You're guaranteed to turn heads and your guests will love that your look is unique and a reflection of your fabulous personality. For a subtle touch, incorporate your midnight blue colour palette into your outfit through the use of jewellery and accessories.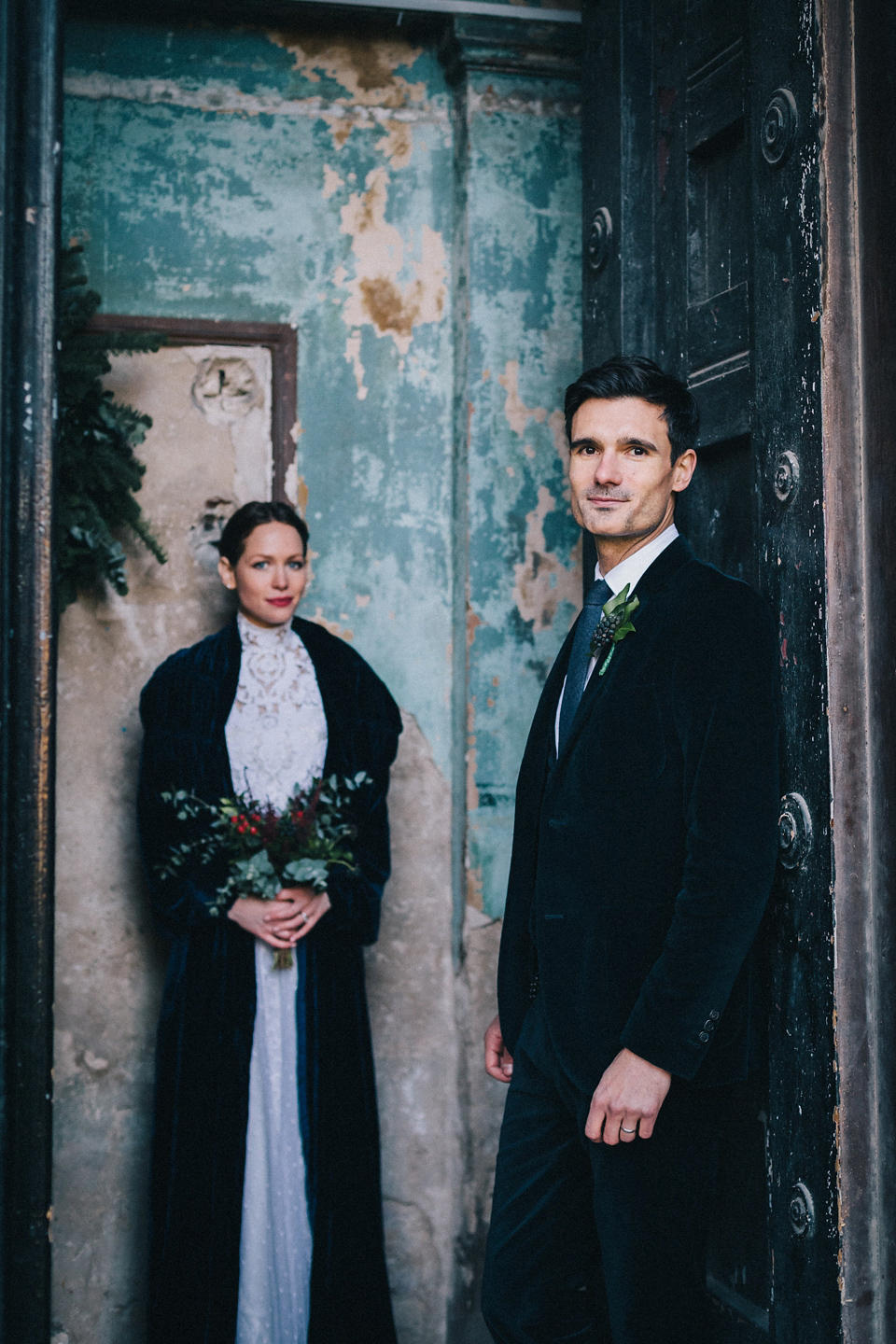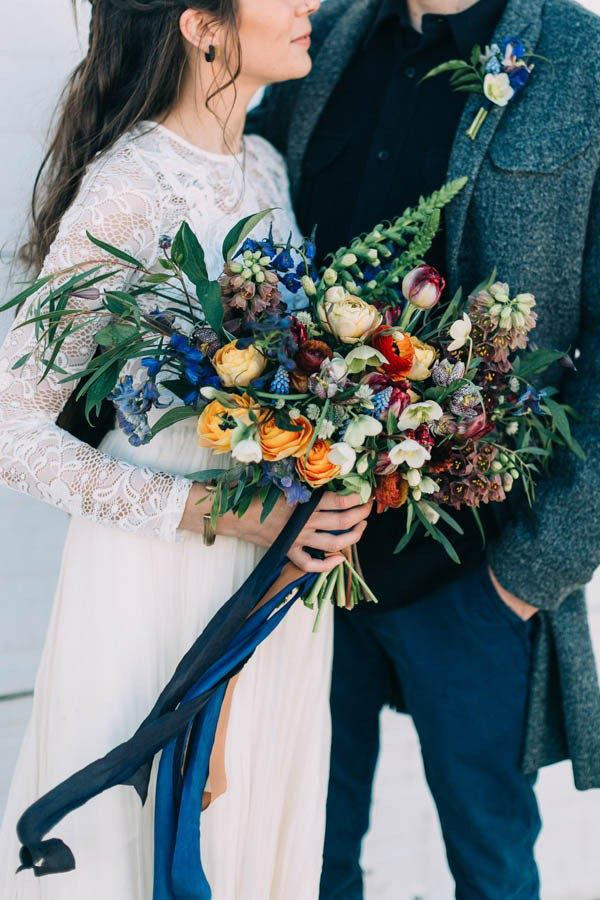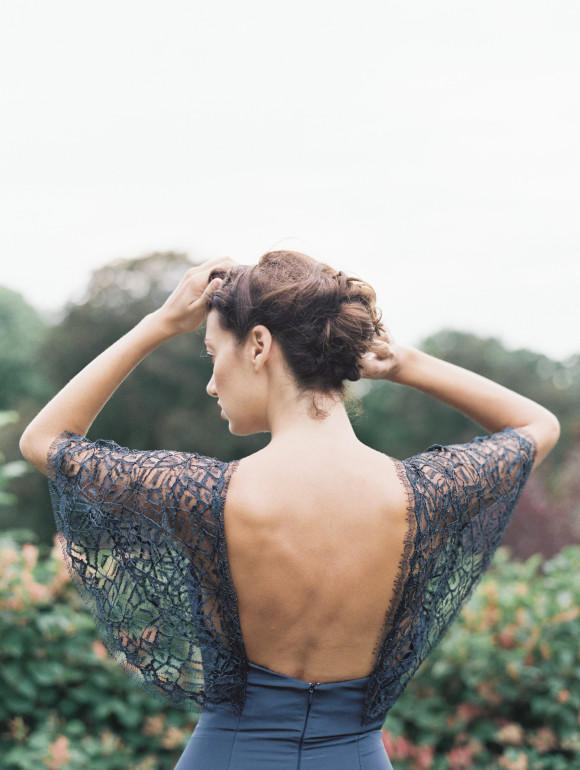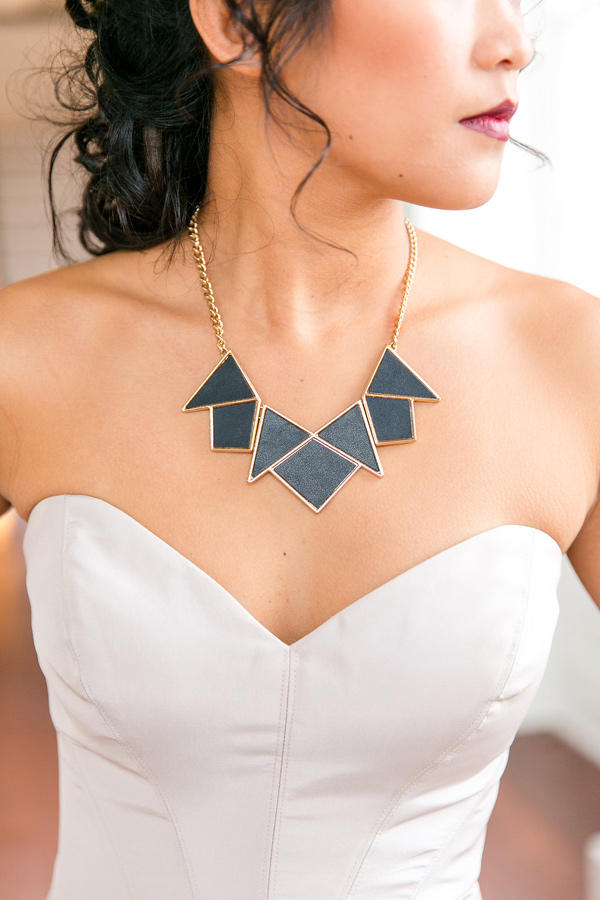 Navy is a hugely popular colour choice when it comes to bridesmaids, as it generally suits any skin-tone and style. Dress your team of 'maids in a collection of chic navy-blue jumpsuits, or ask them all to pick their own blue gown to achieve that on-trend mix and match style that so many bridal parties adore.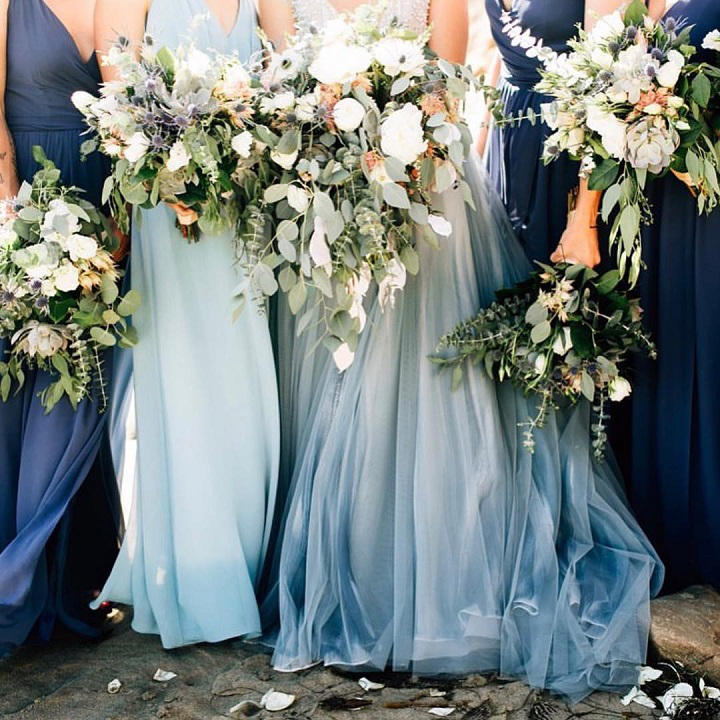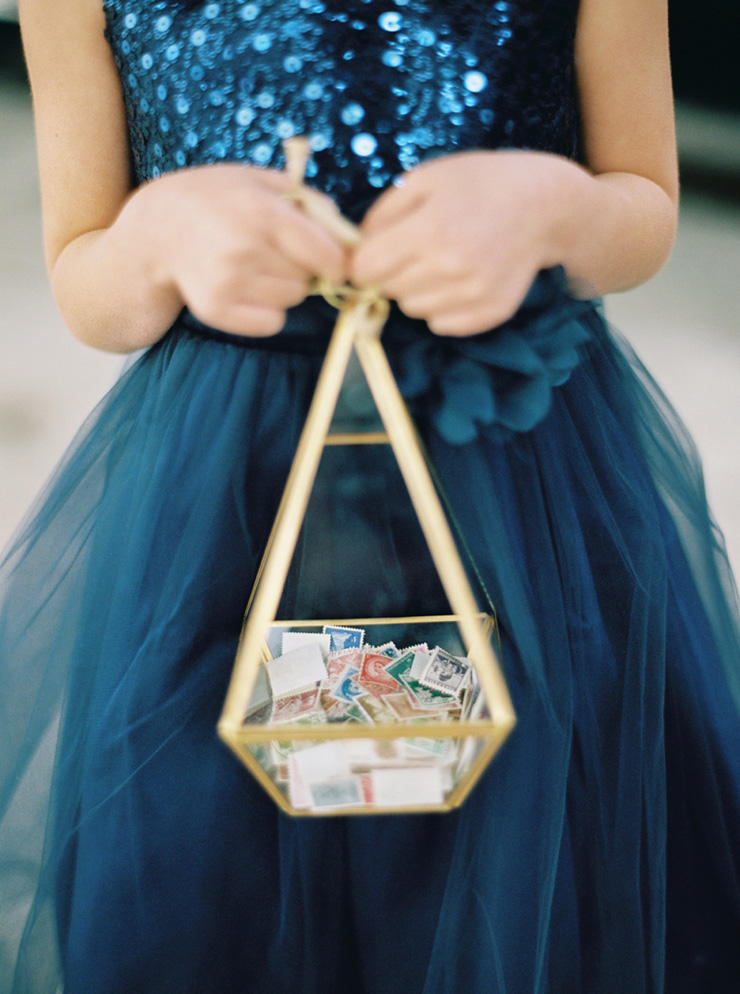 Your stationery will set the scene for your wedding guests. There's no point sending out tropical-inspired invitations if your theme is all about a moody Winter colour palette, right? Think carefully about the design of your stationery and how it will tie in with your overall wedding theme as it'll help pull it all together. Use the same design throughout the whole process for maximum effect – from your initial save the dates right through to your thank you cards.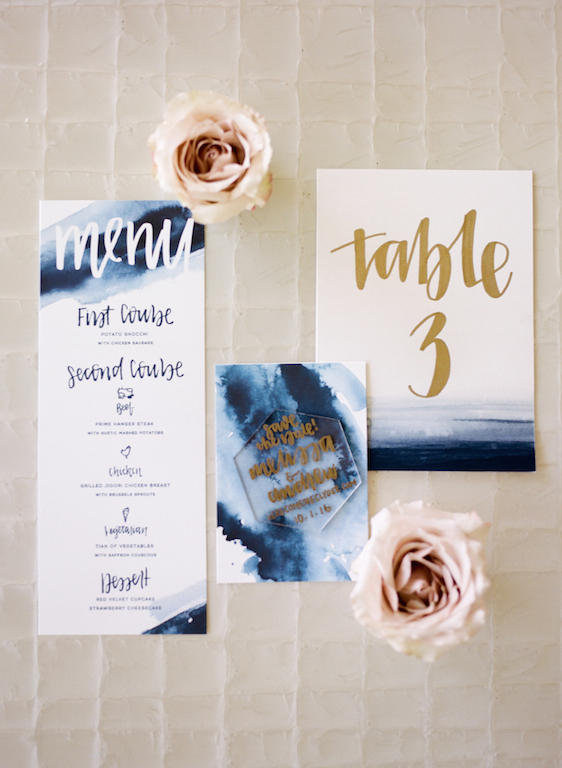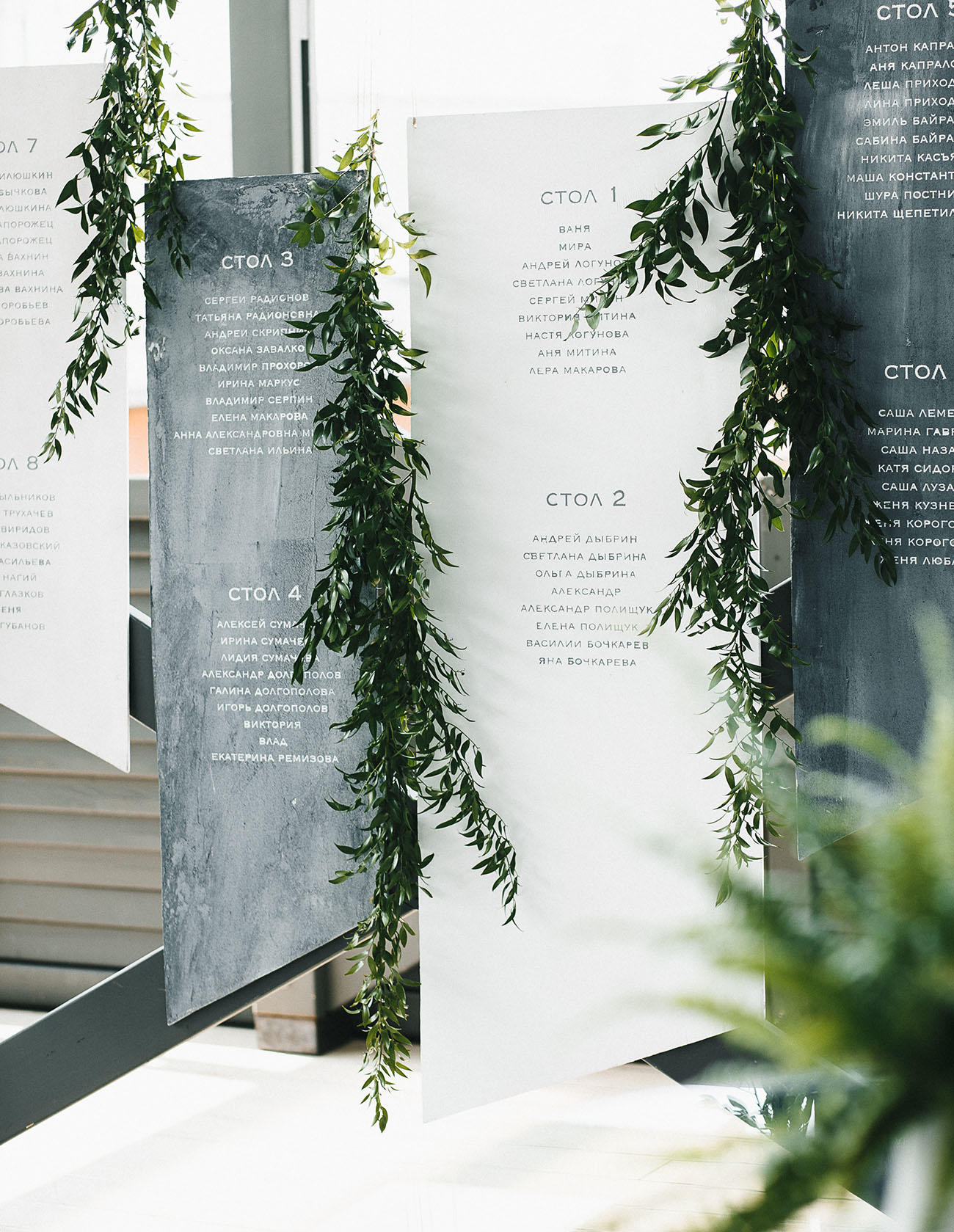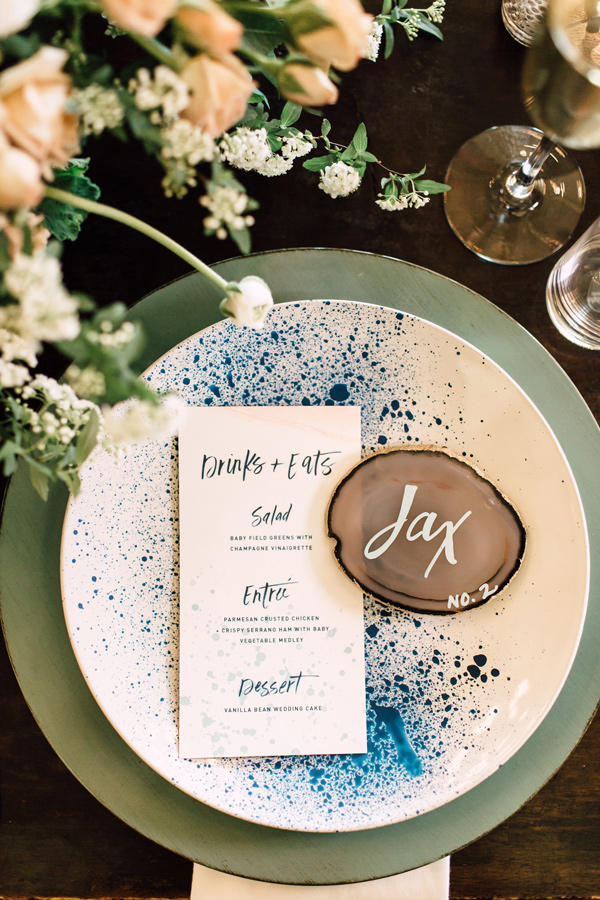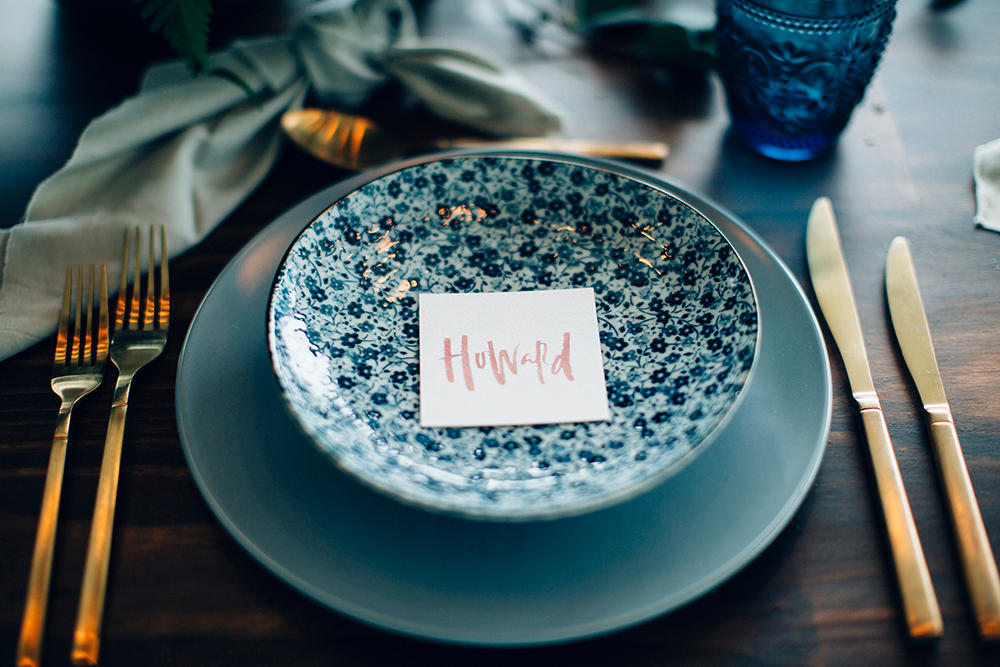 There's something quite mysterious about a midnight blue wedding colour palette and it's easily adaptable to make it suit your style of wedding. Plus, we have to say it works perfectly within a warehouse, urban or industrial wedding venue. What's not to love?!
Photography Credits (in order shown)
www.elizabethladuca.com /www.jennabechtholt.com /www.petrabindel.com / www.milouandolin.com / www.lisablume.co /www.indigolace.com / www.danacubbageweddings.com / www.jenhuangphoto.com / www.babbphoto.com / www.naomigogginblog.com / www.eclection-photography.com / www.emilydelamater.com and leahfisher.com / www.orangephotographie.com / www.danacubbageweddig.com / www.jennabechtholt.com / www.jophotoonline.com / www.annadelores.com / www.zhelov.com / www.plumandoakphoto.com / www.figtreepictures.com