When it comes to wedding trends, there's nothing hotter than a greenhouse wedding venue. While couples once spent hours swooning over the thought of a castle or rustic barn wedding venue, modern couples adore the idea of saying 'I Do' amongst leaves and botanical plants. Quite frankly, we can't think of anything more romantic, can you?
One of the best things about greenhouse wedding venues is the fact that they offer a blank canvas for couples. So whether you want an extravagant tropical wedding theme that's bursting with colour, a minimalist colour scheme or an industrial-inspired celebration, anything goes with a greenhouse space.
Your wedding guests will adore dining amongst the company of plants. Plus, you'll find that greenhouses often have huge capacity for guests so if you want a large celebration it's the perfect choice. There are lots of different styles of greenhouse out there too, from vintage greenhouses with plenty of charm, to modern glasshouses with light-filled spaces. A greenhouse wedding venue will transport your guests to a tranquil oasis. It'll look magical in the daytime, and in the evening you'll be able to look up to the sky to see the twinkling stars through the glass exterior. The perfect setting to dance the night away!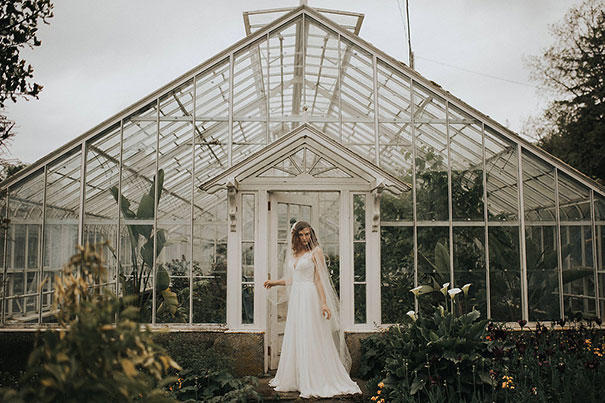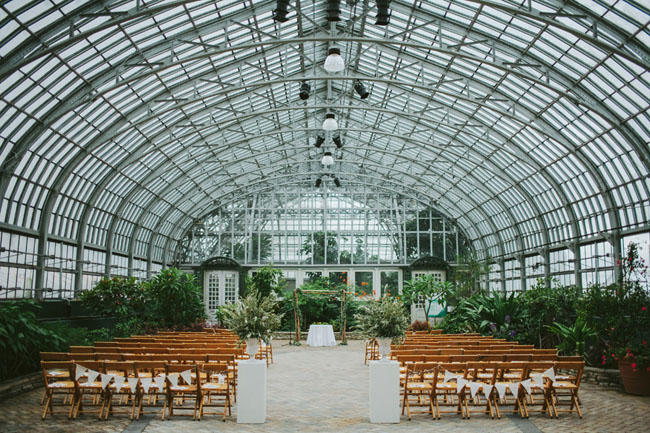 A truly natural space, it would be utterly magical to say 'We Do' surrounded by tropical leaves and rows of plants. Taking inspiration from Pantone's Colour of the Year, what could be more on-trend than a wedding venue bursting with greenery?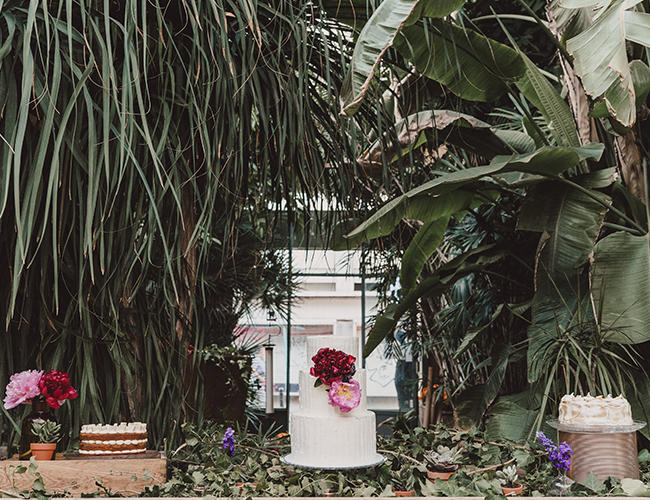 If you do opt for a greenhouse wedding venue, you won't need to do too much in terms of wedding décor as you'll already be spoilt with heaps of character and style. Give your greenhouse wedding an industrial vibe by working in lots of weathered wooden details, brushed metallic decorations and lots of textures. We're talking hanging terrariums with rope from the ceiling, greenery tied to napkins with string and wooden crates full of confetti, favours or delicious food. If you want an eclectic wedding theme, add pops of colour through your ceremony chairs, flowers or by hanging vibrant paper lanterns from the ceiling. Your guests probably won't be expecting such a unique venue, perhaps give them a subtle clue through your wedding stationery. Save the Date cards adorned with tropical illustrations will be a nod towards your wedding theme, and it's guaranteed to get your guests talking about what's to come!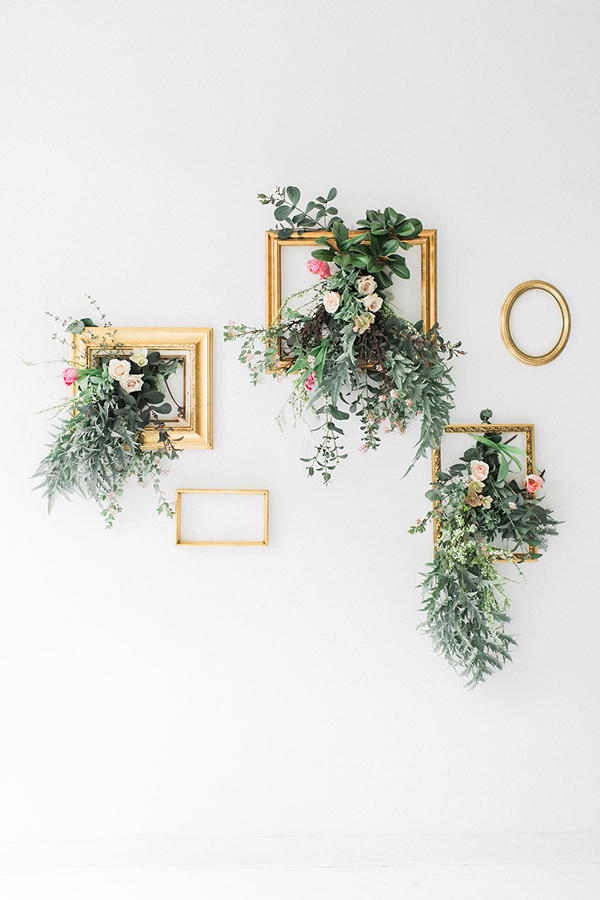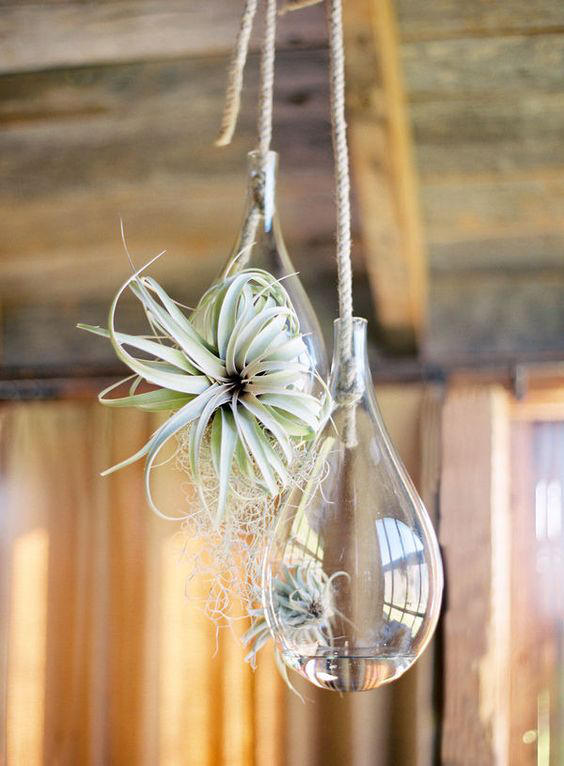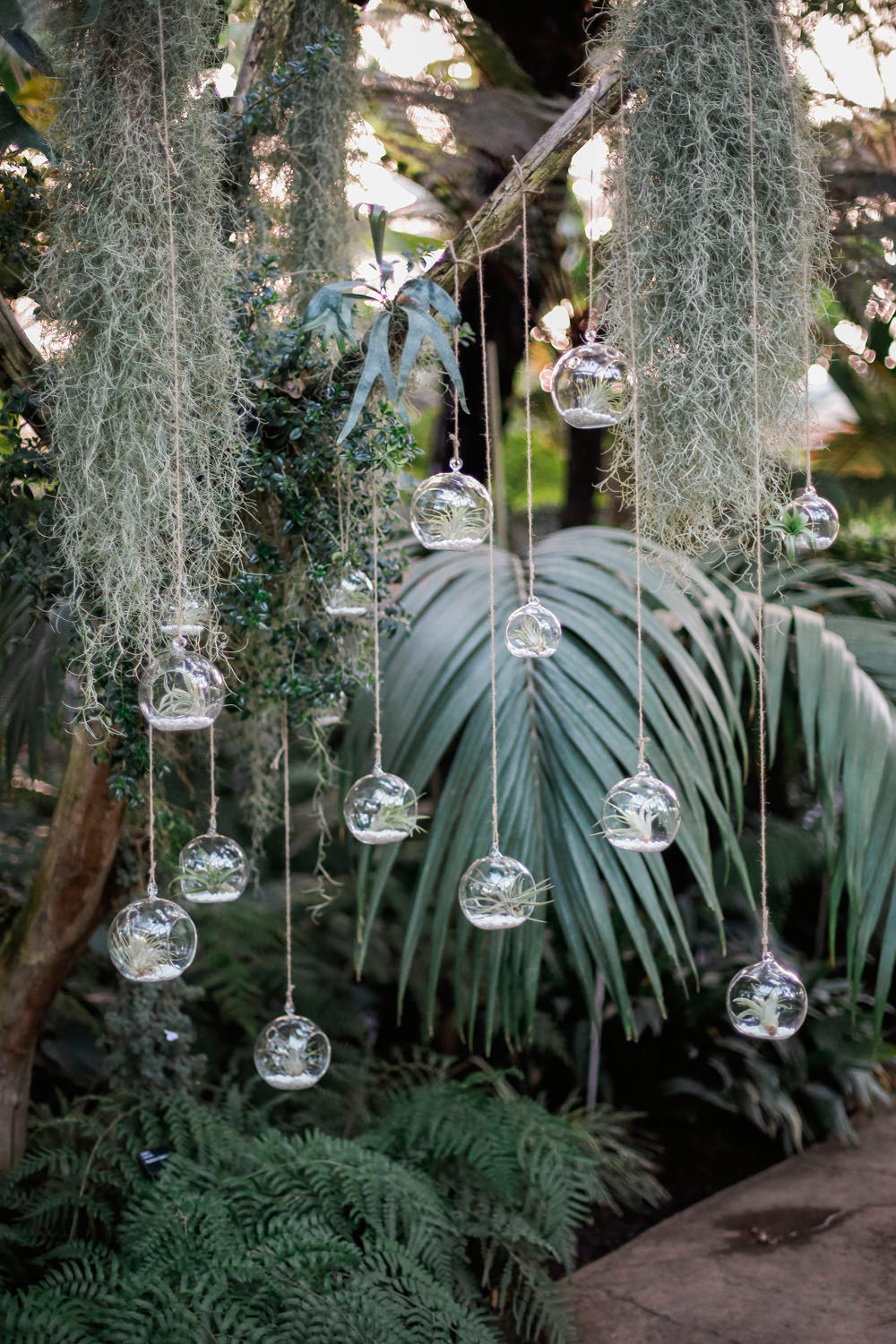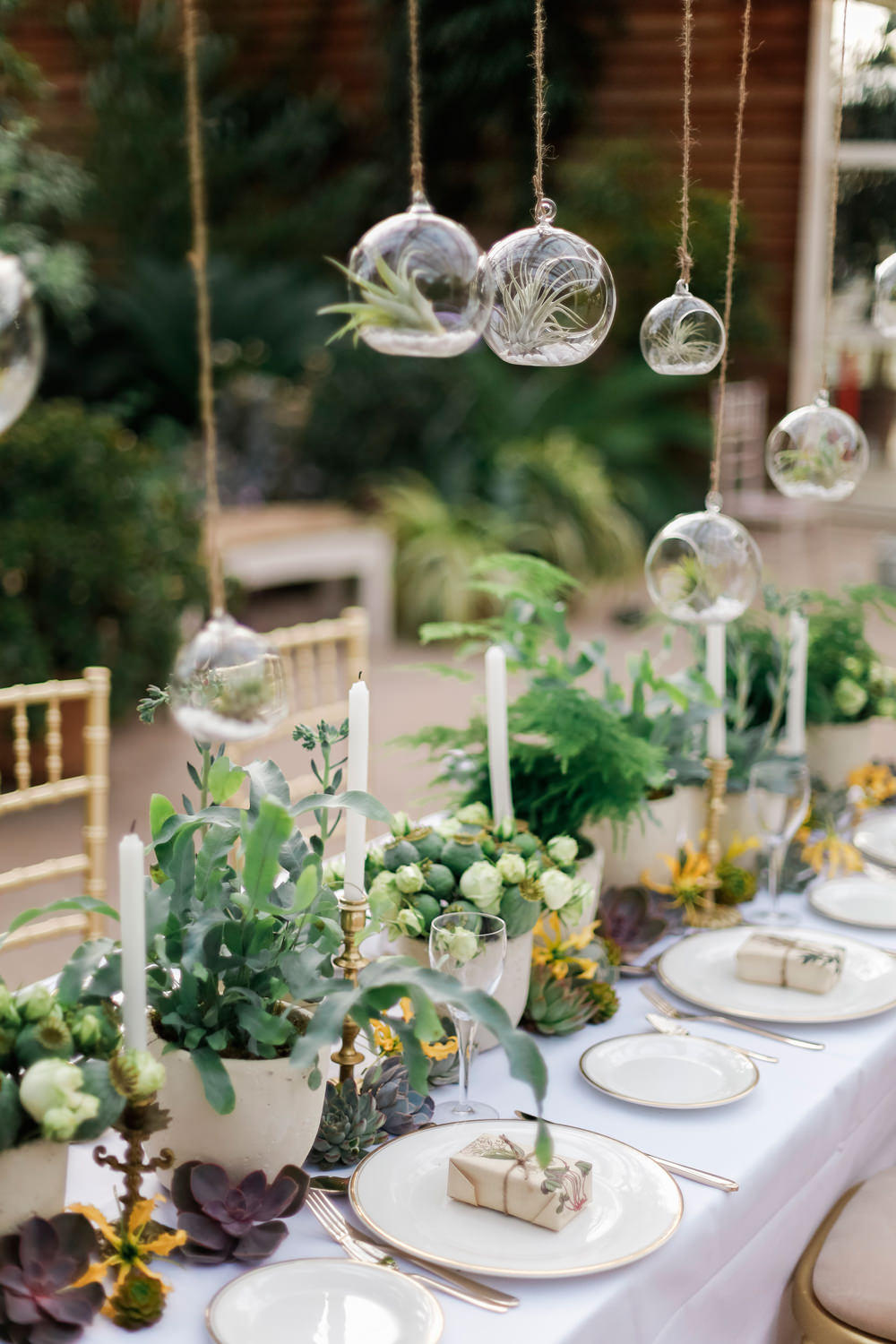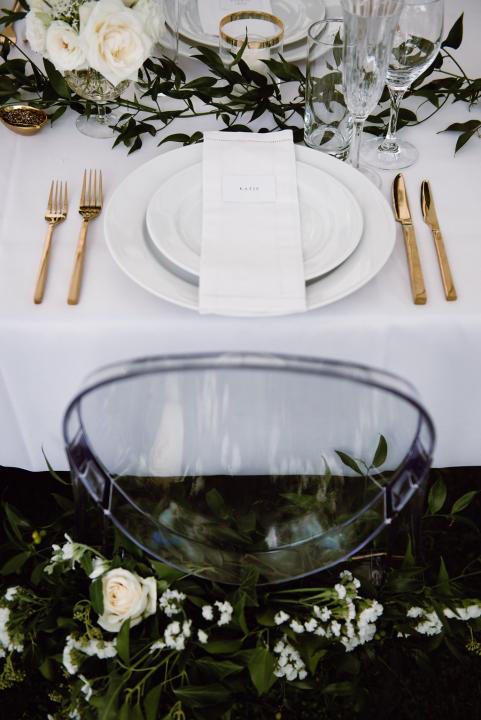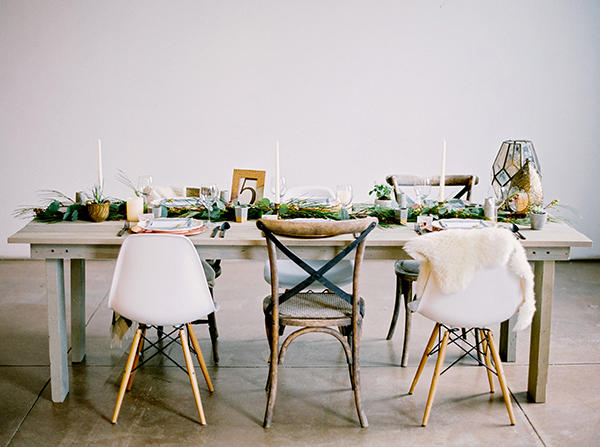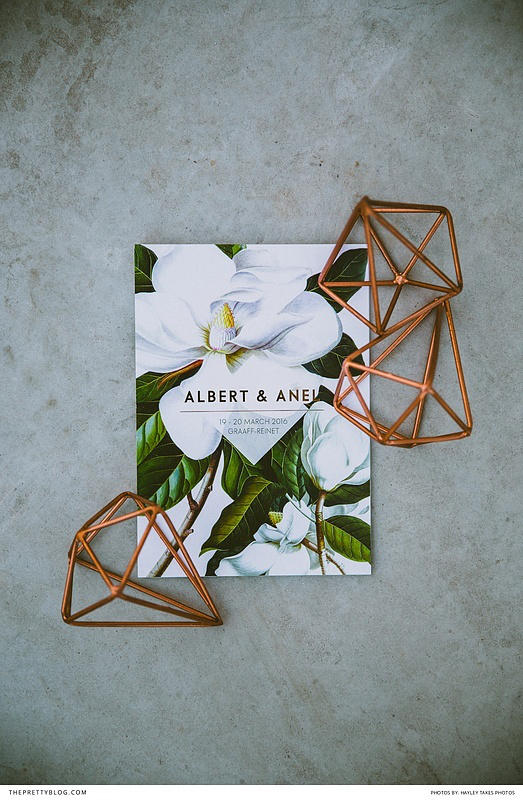 Don't forget about the incredible opportunities for your wedding photographs too. An exposed brick wall adorned with wild ivy and trailing foliage would be the perfect backdrop for your first photographs as newlyweds. A wedding photographer's field day, the glass exterior means your shots will be full of glorious natural light.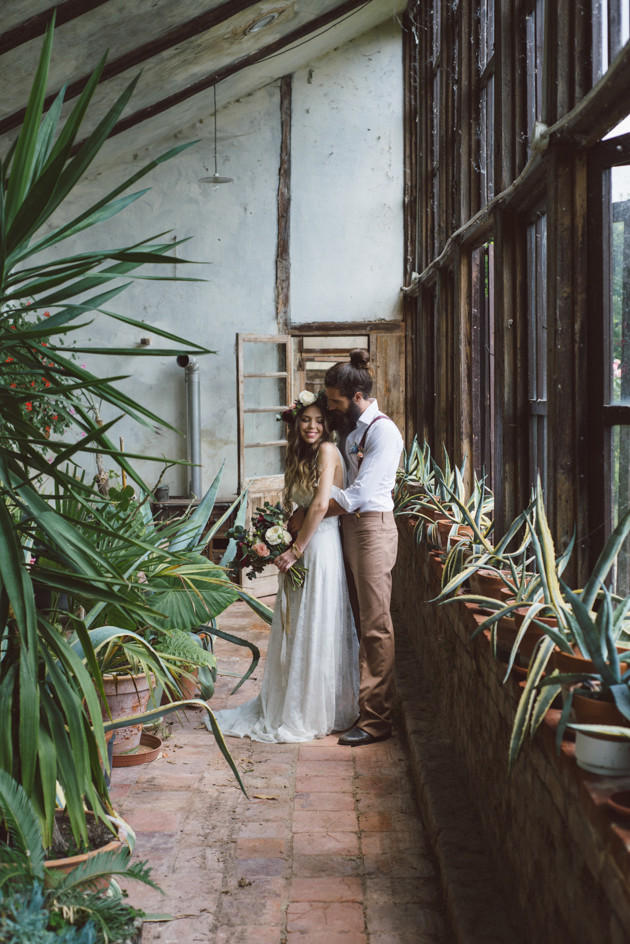 It really is a unique choice of venue and we think that is probably part of its undeniable charm. It suits any theme or colour scheme, and it's also a wonderful venue in any season or weather. So if you fancy a no-frills wedding venue with plenty of style and space, look no further than a greenhouse wedding venue.
Related Tags: Wedding Planner London
Photography Credits (in order shown)
www.myrtleandmossphotography.com / www.alaxieandrews.com / www.thevisualpartners.com / www.rosencrownphoto.com / www.josevilla.com / www.fantonphotography.com / www.fantonphotography.com / www.bellbirdweddings.co.nz / www.justinemilton.com / www.hayleytakesphotos.com / www.margheritacalatiphotography.com