A monochrome wedding theme has always been a popular choice for couples. It's simple, stylish and can suit any wedding venue or season – what's not to love?! If you love the idea of a chic monochrome wedding theme, listen up! We're showing you how you can incorporate modern monochrome details into your wedding day…
One of the best things about a monochrome wedding is that you can easily work in other colour schemes. If you want to add a splash of colour to your black and white palette, flamingo pink, vibrant yellow or even metallic hues work perfectly. However, there are no rules when it comes to wedding themes so choose something that suits your individual style and personality. After all, your wedding day is all about you as a couple!
Let's take a look at the wedding attire. The bridal outfit lends itself beautifully to a monochrome wedding theme. Team a white wedding dress with a stylish leather jacket or chic black heels. Personalised leather jackets are becoming increasingly popular with brides, and we love the fact that you can wear them after the big day. Your hubby-to-be will look handsome in black braces paired with a colour-popping buttonhole. The contrast is bound to look stylish, particularly if you're using bright details throughout the rest of your wedding décor.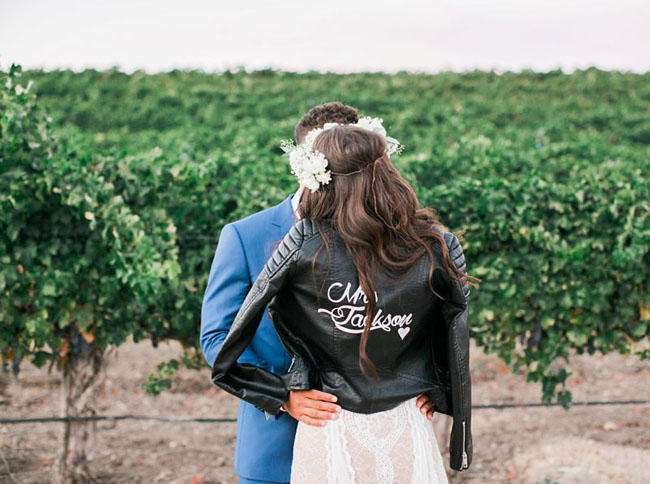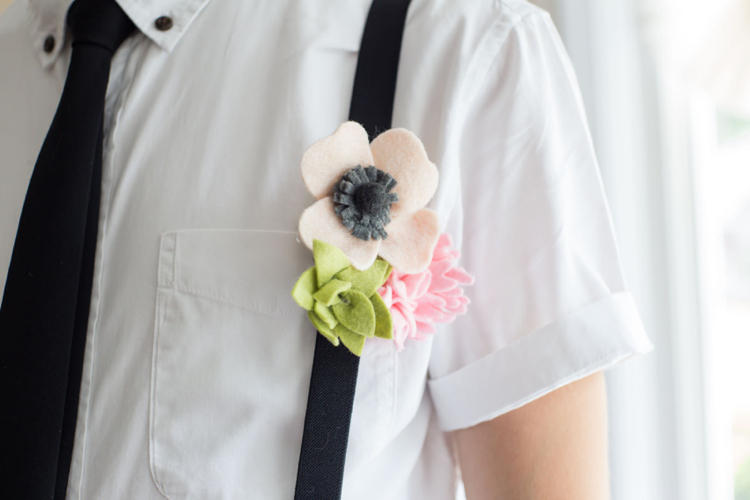 When it comes to the wedding ceremony, there are lots of ways to jazz up a blank canvas space with a modern monochrome theme. Opt for mismatched white and black ceremony chairs. You could carry this style through to the wedding reception, by making the chairs the main feature of the venue. This is a great option if you're not a fan of traditional chair covers or seating.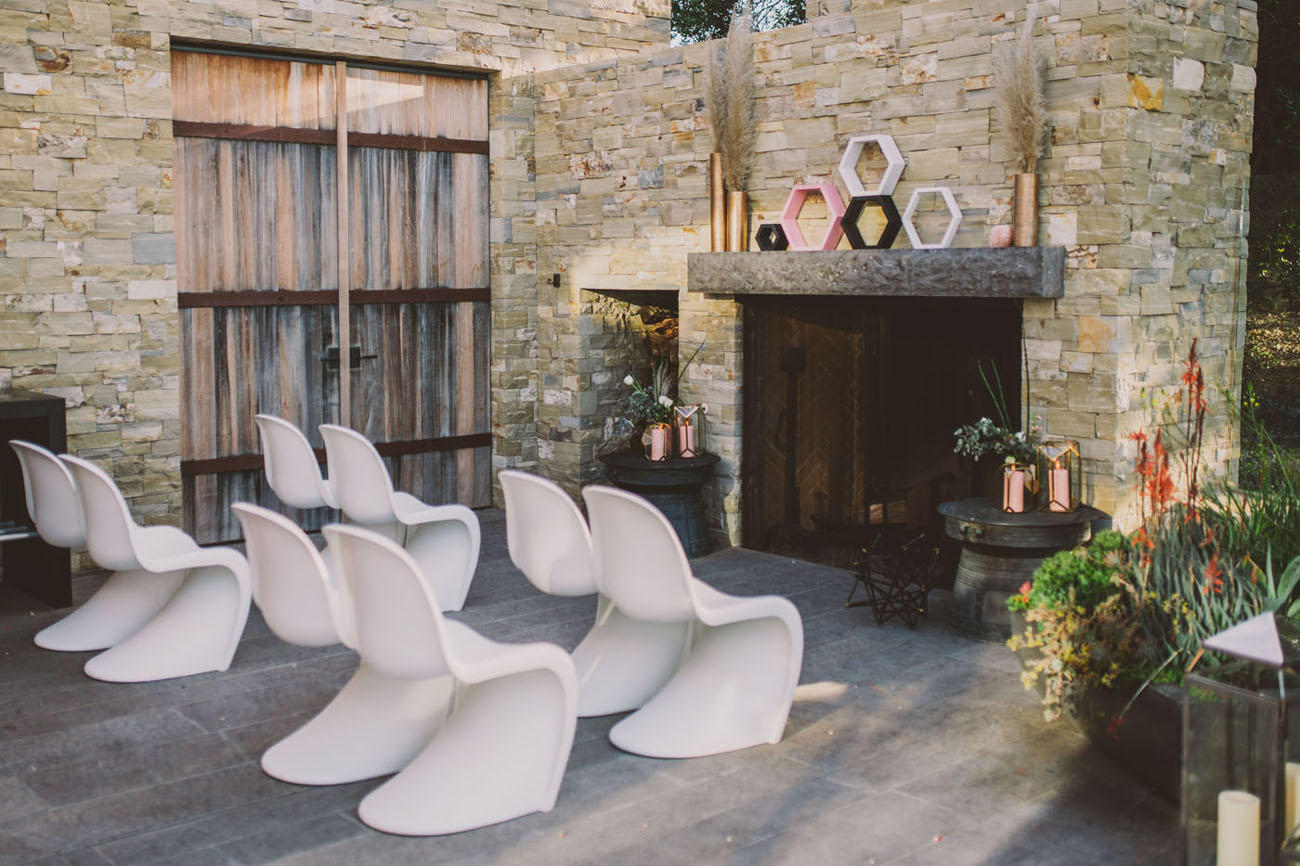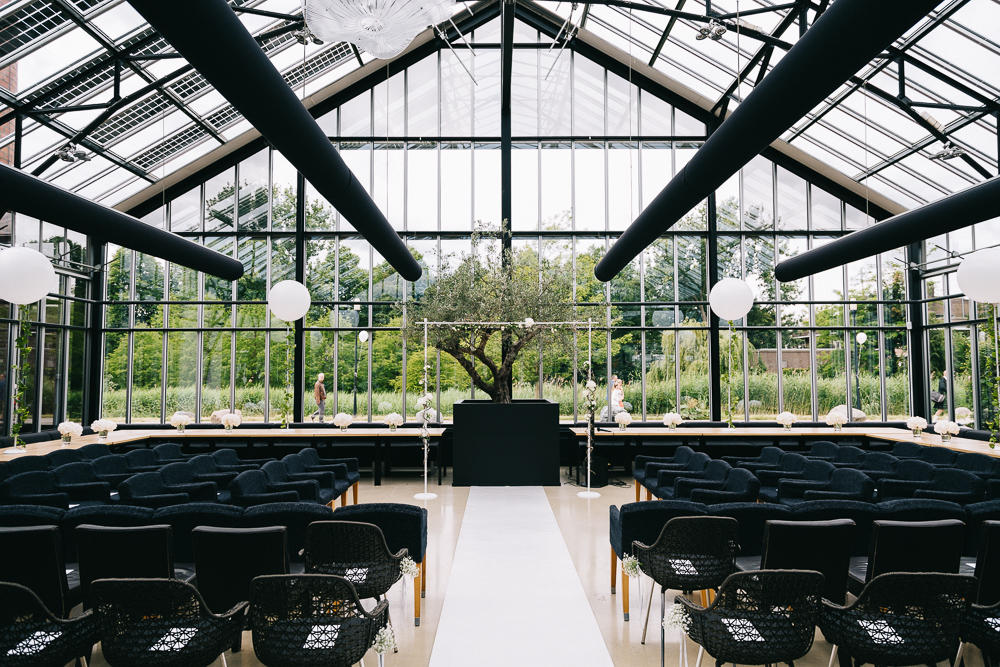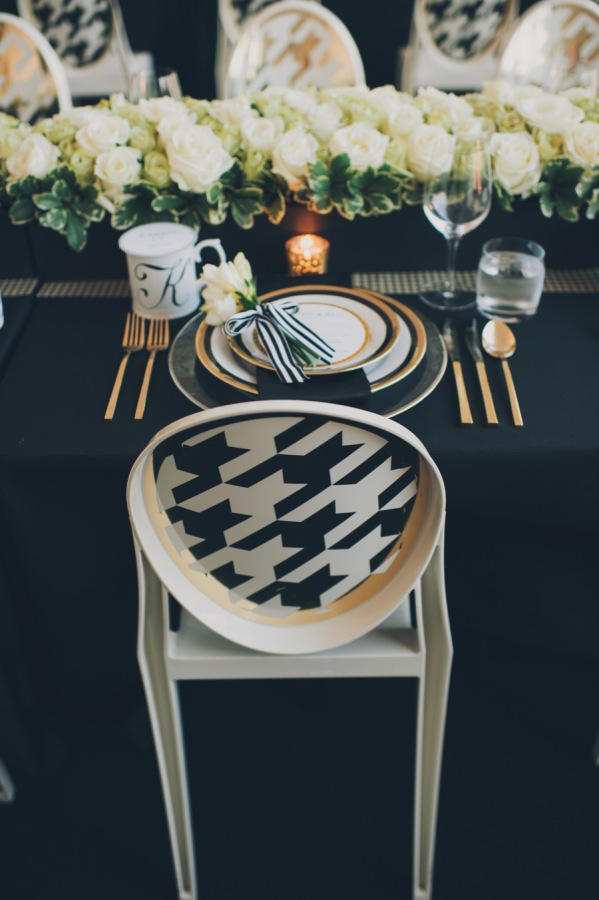 Decorate your venue with slate, chalkboard or light-box signage. This is a stylish way of giving your guests directions, information or menu choices. They can also be used as table plans or table numbers – but you can read more about our ideas for unique seating plan ideas here.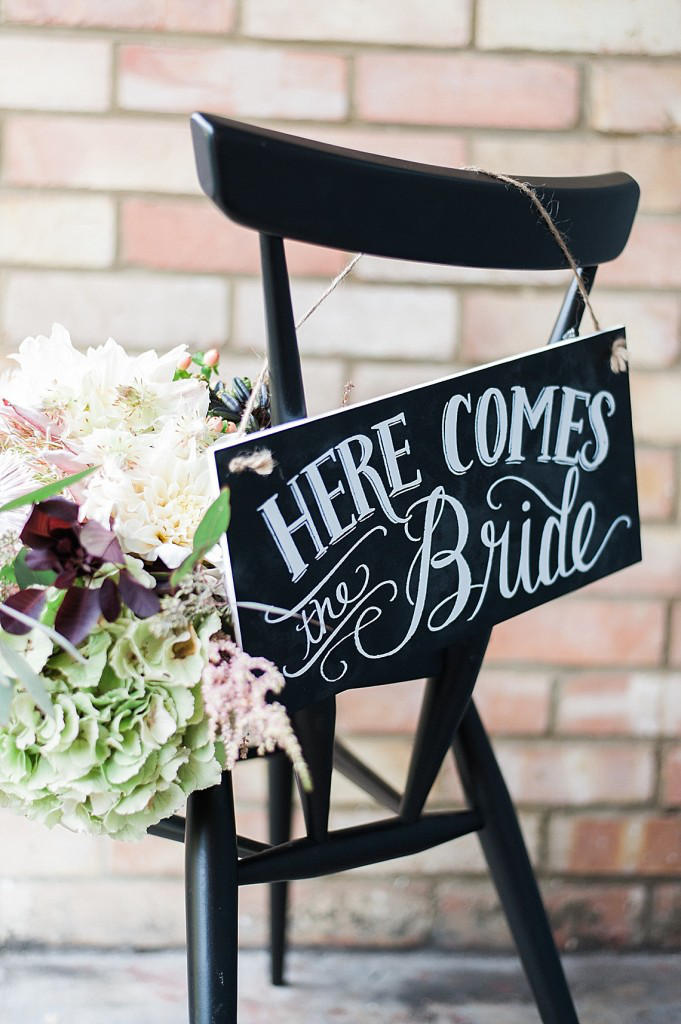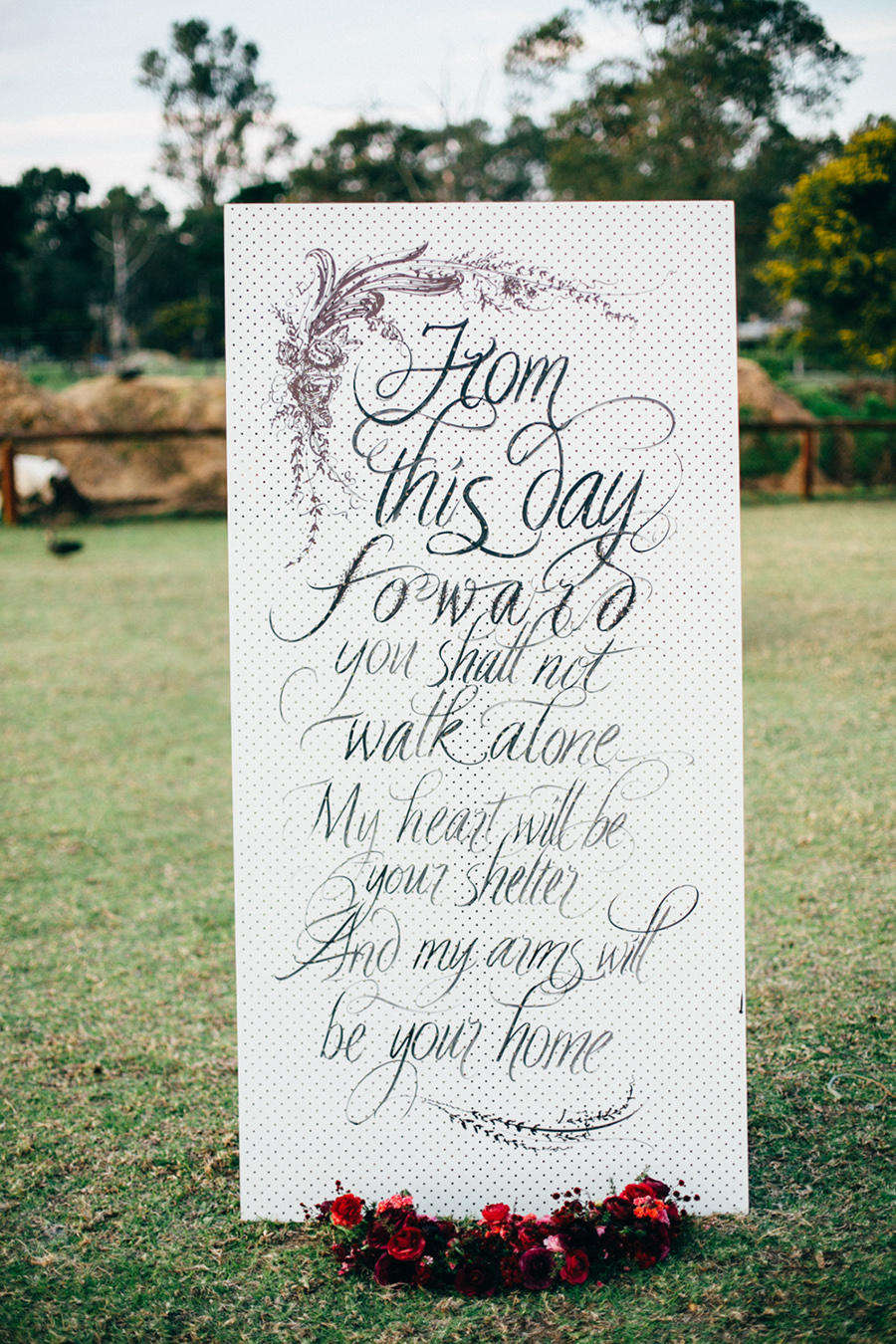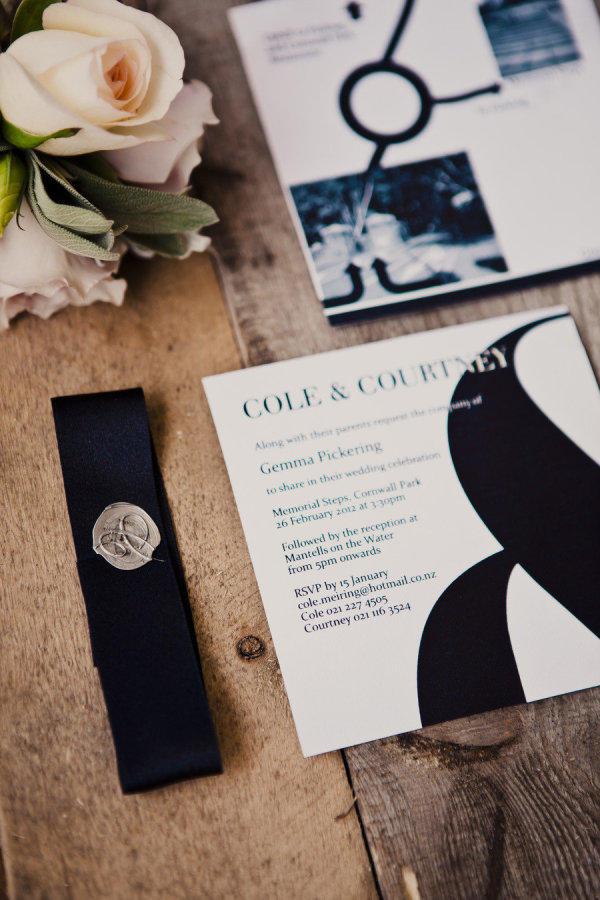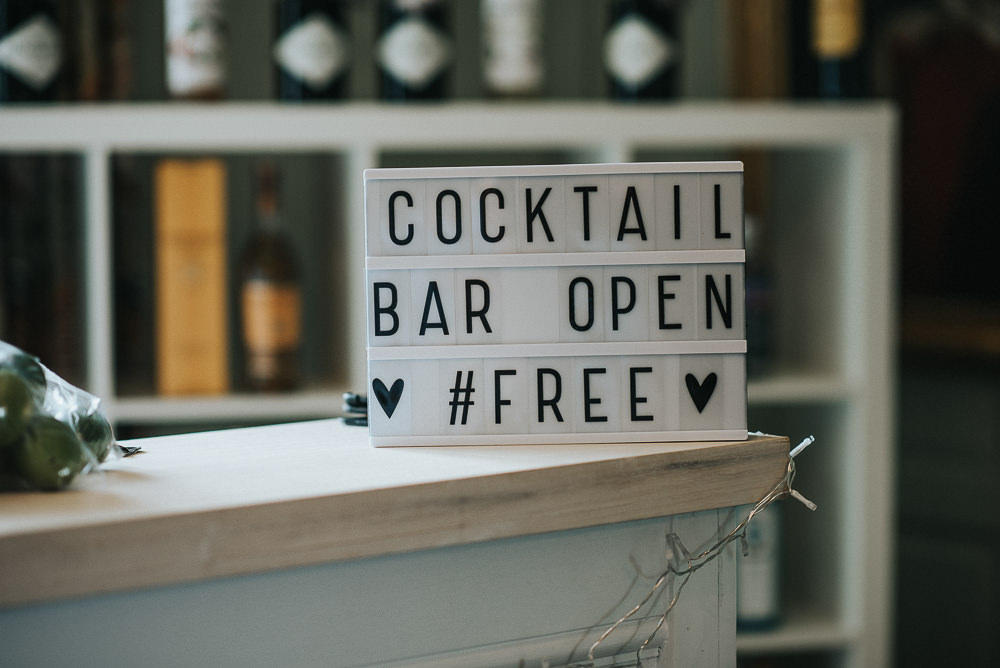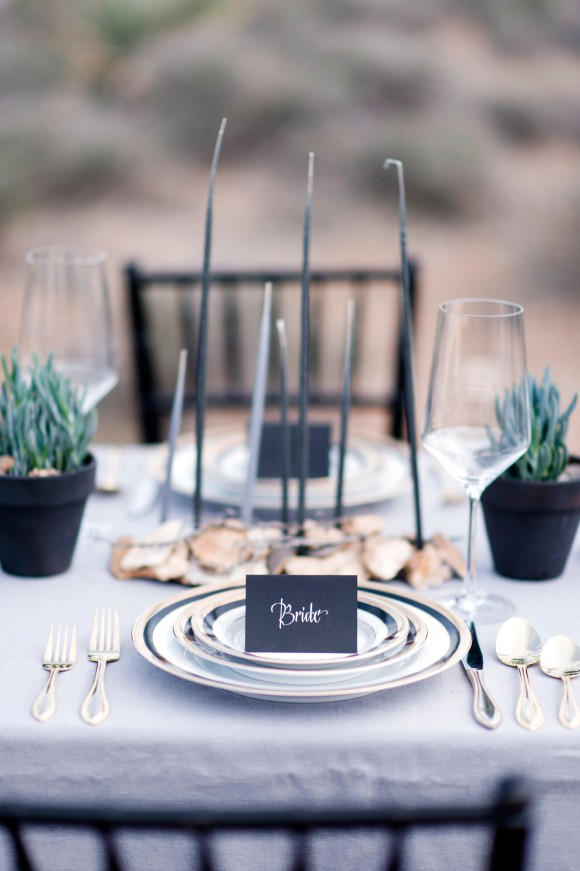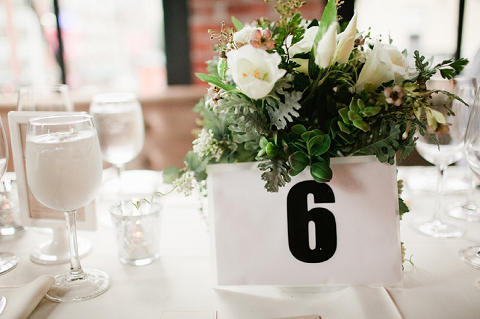 Black and white napkins are a simple yet effective way of adding the WOW-factor to your wedding place settings. Add a sprig of greenery or some copper cutlery for an extra special touch. Alternatively, a white napkin placed on a charcoal black plate will look striking.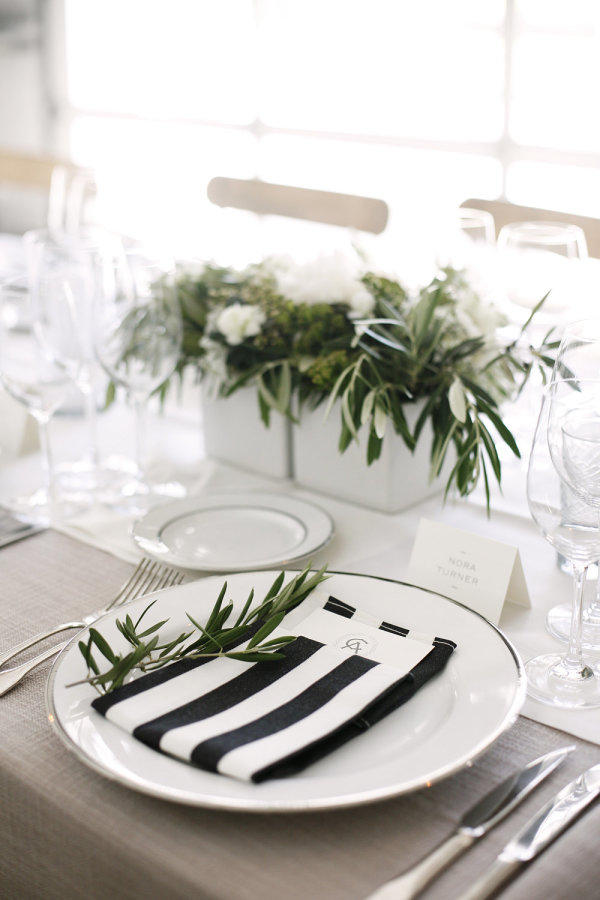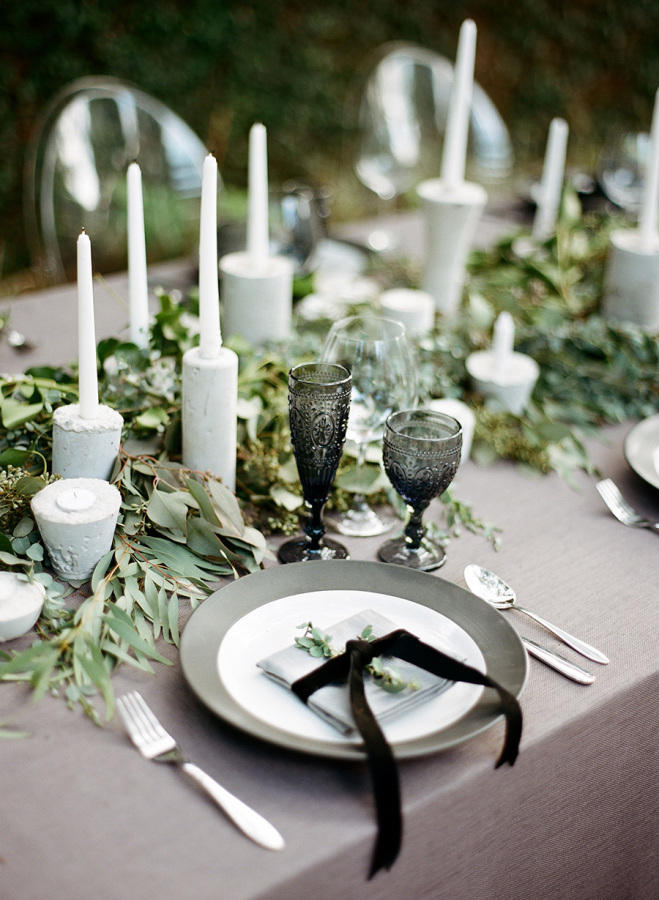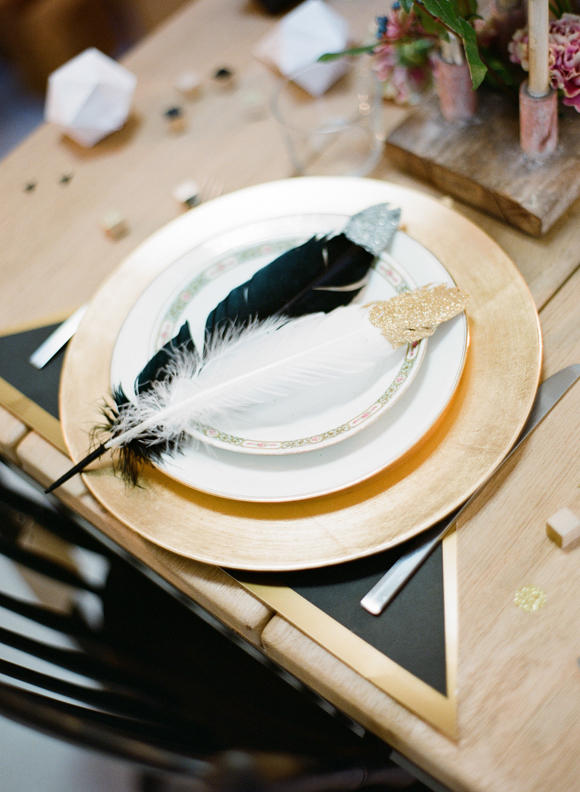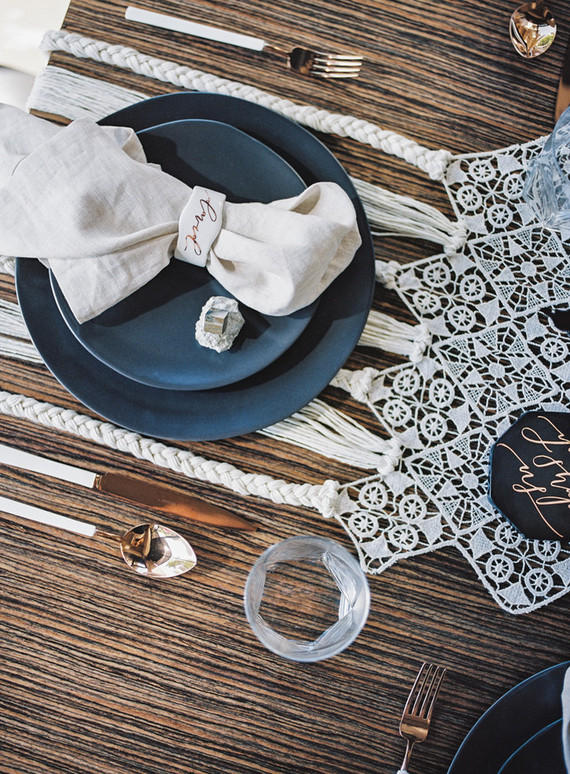 For your wedding table centrepieces, we recommend using black metal terrariums, candle holders and vases. If you want to work in an industrial vibe, why not mix in a few copper or brushed bronze terrariums and vases? They can also be used around your venue entrance, ceremony space or card and gift table.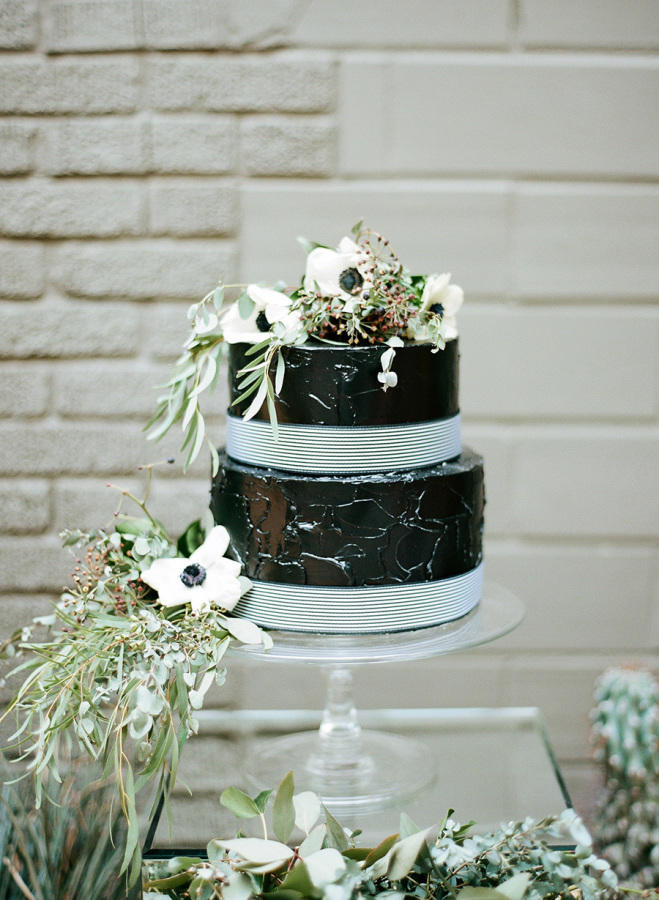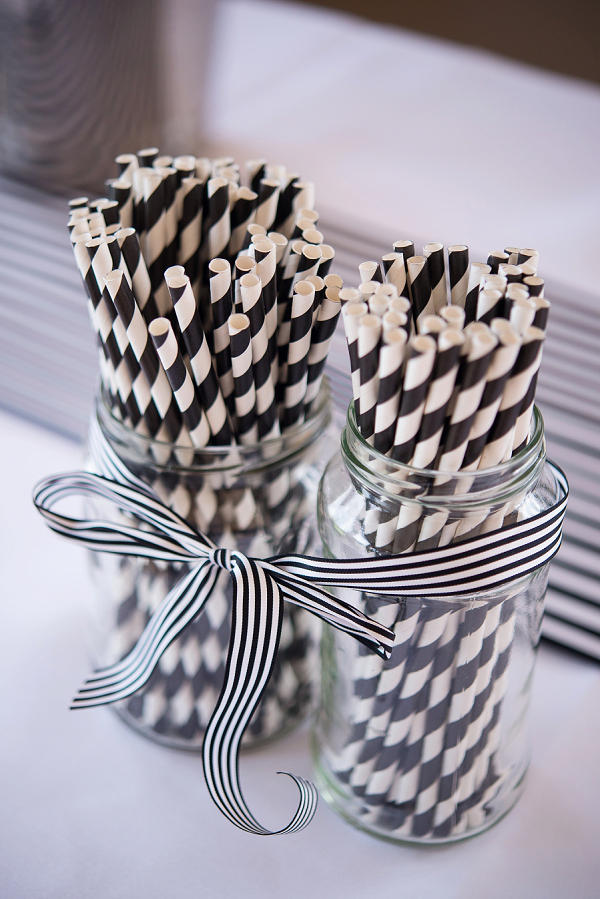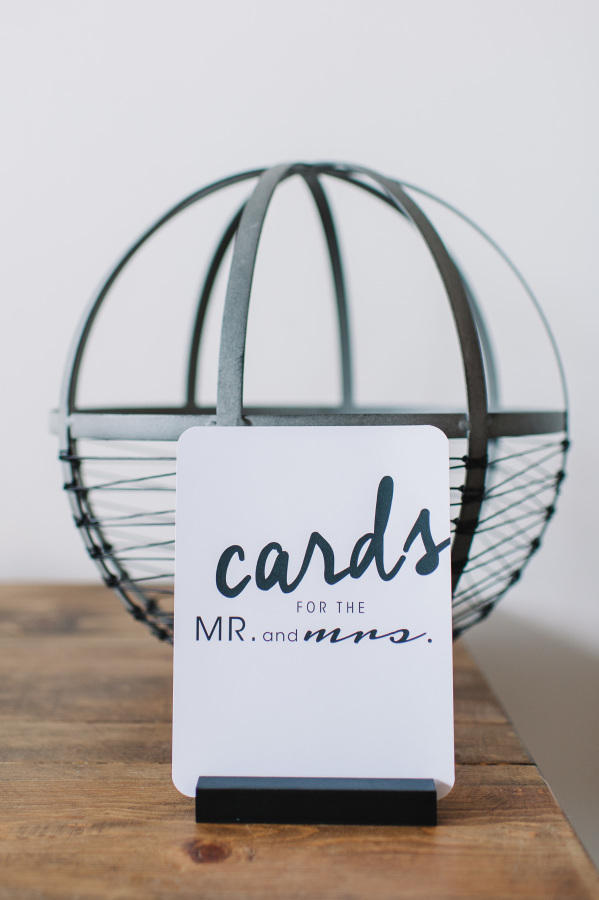 A monochrome wedding theme will never go out of fashion, which is why it's one of our favourite colour schemes to work with. Although it consists of a black and white colour palette, there are so many ways to give it a unique touch. What colour would you pair with this stylish colour scheme?
Photography credits (in order shown):
wwwthisgirlnicole.com / www.adlivcollective.com / www.michelleroller.com / www.onahazymorningweddings.com / wwwmangostudios.com / www.taylorbarnesphotography.co.uk / www.samuelgoh.com / www.lavaraphotography.com / www.nickwphotography.com / www.kimingphotography.com / www.jamiedelaine.com / www.belathee.com / www.loveisabird.com / ww.greyfinck.com / www.jenwojcikphotography.com / www.loveisabird.com / www.sarareeve.com / www.tandshughesphotography.com
Related Tags: Wedding Planners London