It's the last day of the month so we have our usual moodboard of the month for you and this time we're going for glitter!
When Brides think of adding glitter to their wedding colour palette they seem to go straight for the gold but it doesn't have to be this way! Stay stylish and avoid the heavy bling with a gorgeous pale and neutral colourway.
Add small touches everywhere for a subtle nod toward the trend – don't overdo it with a huge glitter backdrop and it can look really simple and totally stunning! This look will work best in intimate urban venues such as small warehouses or boutique hotels or even incorporate it into your destination wedding as it's a great outdoor theme.
We hope it inspires you!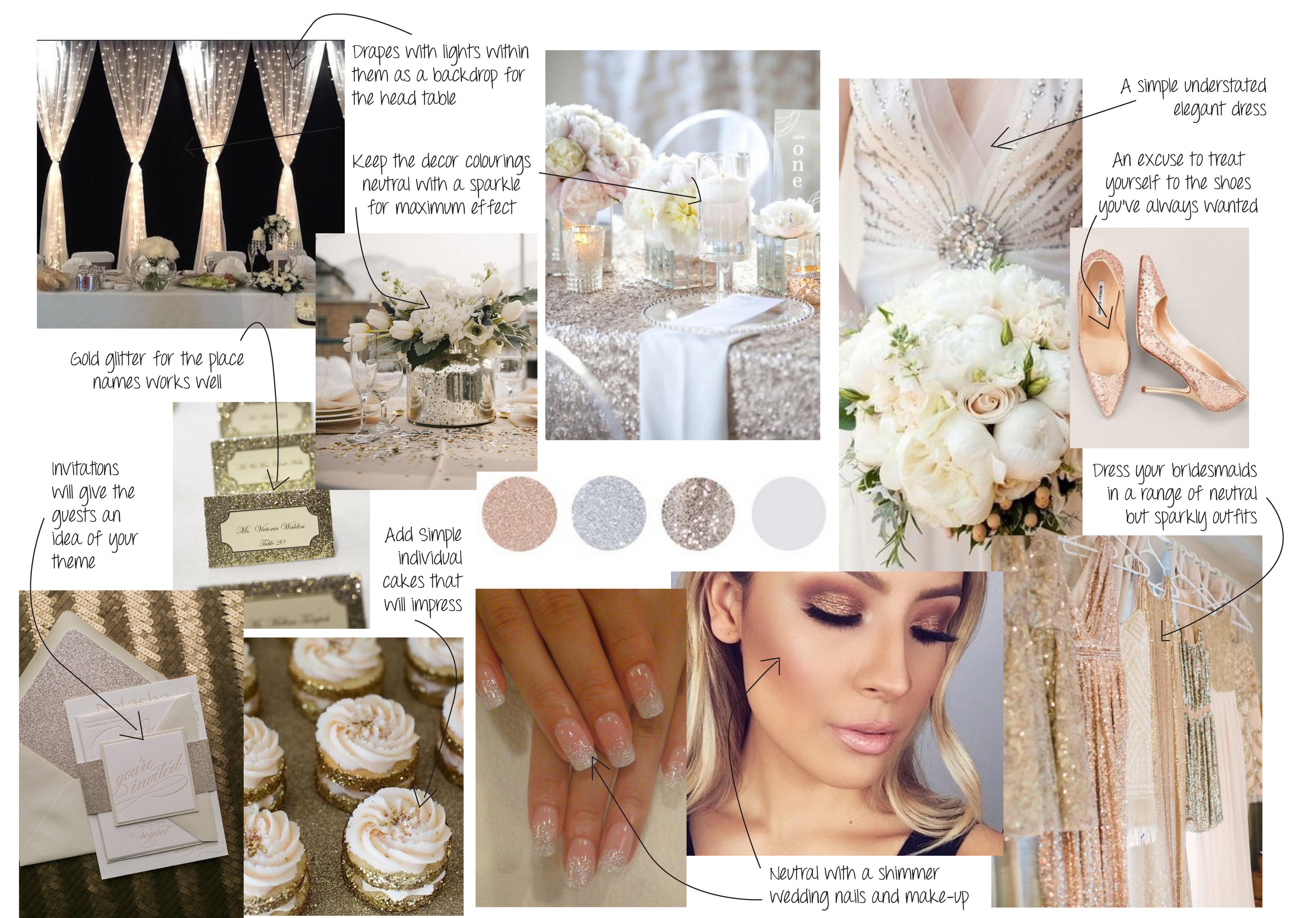 As the industry leader in modern, luxury weddings, we're experts at balancing the need to embrace current trends in a timeless, stylish manner.
Led by a husband and wife team, we have over a decade of experience in event management. Combined with a great eye for design, and flawless organisational skills we create stunning weddings, that are planned to perfection. We love to introduce design elements from eclectic sources to complement our fundamental belief – real style never goes out of fashion! And with our roots firmly in entertainment, we really do know how to put on a great party!
Most of all, we aim to ensure every element of your day is uniquely 'you'.