It's the end of the month so it's moodboard time!
Today we're giving you some tropical inspiration. Unless you've been hiding under a rock, you'll no doubt know that botanicals are huge this season in everything from fashion to textiles and the wedding industry is no exception. We're seeing tropical and lush green themes in all sorts of venues and it looks great.
For styling purposes, this is the only time I'm not going to tell you to be minimalist and go with the less is more approach. With botanicals, you can really go to town and use them everywhere. If you want a subtle nod to the theme, stick with the greens and use palms sparcely as part of the tablescape or in stationery designs but if you want to really go for it, consider large plants all around the venue or even a tropical archway on the way in – make it really jungle-like with stand out oranges and yellows for a more tropical vibe.
We can really see this trend lasting as it's so easy to do and looks good anywhere from a warehouse to a marquee and looks particularly good in City weddings where it's not expected. I hope our board of Pinterest pins below gives you a bit of inspiration. If you need more help with your styling or wedding design, just contact us on info@carmelaweddings.co.uk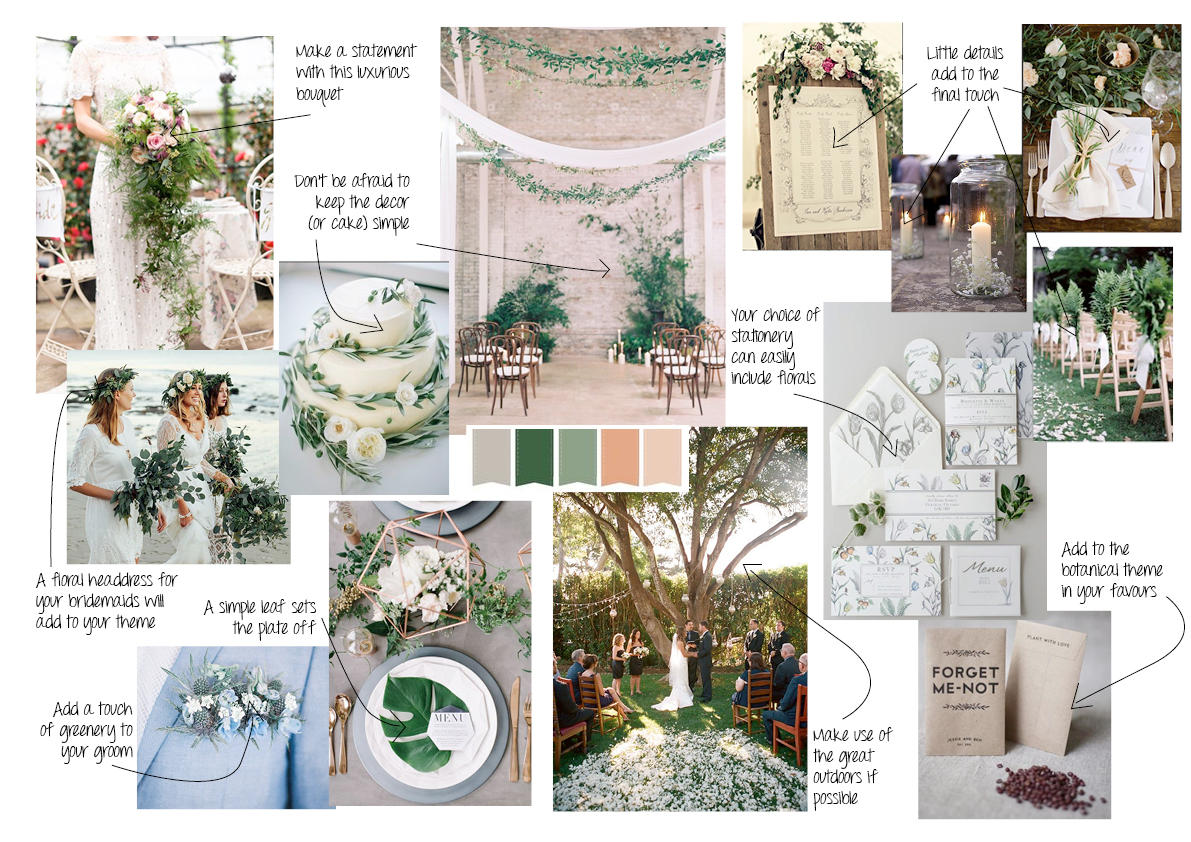 As the industry leader in modern, luxury weddings, we're experts at balancing the need to embrace current trends in a timeless, stylish manner.
Led by a husband and wife team, we have over a decade of experience in event management. Combined with a great eye for design, and flawless organisational skills we create stunning weddings, that are planned to perfection. We love to introduce design elements from eclectic sources to complement our fundamental belief – real style never goes out of fashion! And with our roots firmly in entertainment, we really do know how to put on a great party!
Most of all, we aim to ensure every element of your day is uniquely 'you'.