We all love a fabulous hen do but how do you get away from the usual cheesy night out? We'll tell you how. You go to London and do something a bit different that's what!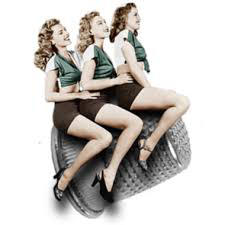 This week we caught up with hen-do geniuses Betty's Birds. They deliver fun and creative workshops for hen parties and they're always being asked for the best places to go after their workshops so they've given us 5 of their fun nights out to help you create a hen party to remember in London! Over to them……
London is an extraordinary city that no matter what your Bride is in-to, can and will cater for all tastes.  So, let us pick out a few of our favourites.
Koko
Aside from all the wonderful, alternative cocktail bars, pubs, clubs and boutique taverns, Camden is home to KOKO, formerly a theatre that turned into a music venue and is steeped in a rich history of hosting big names from Charlie Chaplin, The Goon Show, The Clash to Amy Winehouse, Bruno Mars and The Chilli Peppers. Koko is vast and recently refurbished to its former theatrical glory. Koko is a venue that should be on everyone's bucket list.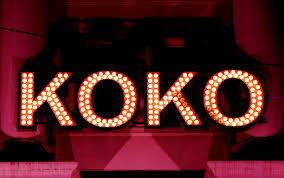 Up the Creek Comedy Club
Heat up your hen party with a touch of hilarity at a comedy night– a great way to begin an evening of frivolity for epic value. With friendly waiting staff and a lively ambiance, your party can celebrate in style whilst basking in London's local and national talent. Up the Creek has been host to the likes of Russell Brand, Russell Howard (why so many Russell's?!) and Steven Merchant and is clearly a high-quality place for chuckle-prompting comedy. Always welcoming large groups to join their energetic crowd, Up the Creek Comedy Club is the perfect place to host a large gabble of giggly girls seeking a double-chin making, chest pain-inducing laugh.
Wilton Music Hall
One of our very favourites, Wilton Music Hall is atmospheric, beautiful, grand and the oldest in the world- a venue to spend time in. With a cocktail bar as well as a restaurant, a jam-packed programme of live music and fabulous productions, this venue is not to be missed.  Recently this venue underwent an extensive 4-year refurbishment, not that you'd notice, this refurbishment was more a stand for preservation and the wonderful venue remains full of Victoriana, crumbling charm!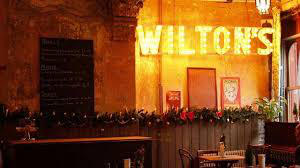 Secret Cinema
Immerse yourself in another mysterious endeavour with the Secret Cinema – an events company that specialises in Live Cinema experiences, combining film screenings with interactive performances in purpose-built sets. Situated in yet another secret location, this is a Tell-No one event where part of the fun is working out what you're about the see. This eccentric experience – where theatre meets cinema – involves bespoke costumes, impressive sets and compelling audience interaction where you're not just an audience, but a player too. You will be plunged straight away into the immersive world of whatever is being shown –– whether it be StarWars or 28 Days Later – upon booking, where you will be given a name of a character and a recommended item of costume to wear which may give you a hint as to what you are about to see.
The London Cabaret Club
Extravagant costumes? Acclaimed cabaret performers? Bloomsbury's beautiful Ballroom? The London Cabaret Club has everything to creatively choreograph your hen party with a touch of glamour. A far cry from the usual get-pissed- quick drink offers in bars, the Cabaret Club's stylish drinks menu – complete with cocktails named after key performances! –nicely accompanies a classy, spellbinding evening filled with music, dance and outstanding circus performances.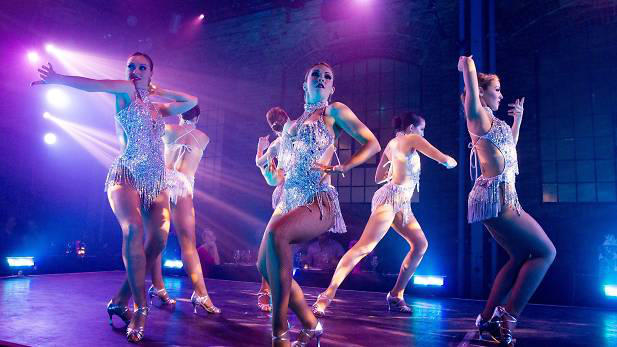 If you're looking to fill up your days as well as your nights we recommend going ot Betty's Birds for help. From Flower crowns, headdresses and Unicorn costumes to life drawing and hula hooping, they will help you and your friends have a hen party of crafty fun to remember. You can find all about them here – do let us know what you did for your hen party! Was it different? Cheesy? Something completely different? Tell us in the comments box below – we love seeing what you get up to!