When it comes to industrial and urban wedding venues, pink probably isn't the first colour you'd think to use to decorate your wedding venue. While we adore working with brushed metallic hues, gritty details and unusual textures, we also can't resist adding a dash of romance to an industrial setting. Whether it's dusty rose, soft blush or vibrant fuchsia, pink looks just incredible against the backdrop of exposed brick walls, wooden beams and a warehouse wedding venue. Love this look? Then keep reading as we have got tonnes of romantic industrial wedding inspiration heading your way…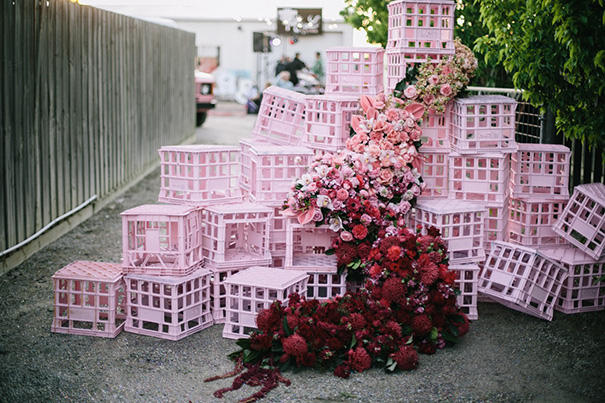 Pink really is a gorgeous choice for your aisle style and we couldn't be happier that modern brides are breaking the mould and rocking gorgeous pink gowns on their wedding day. If you want to maintain that chic edgy vibe, why don't you pair it with a leather jacket? Alternatively, you could pop on a pair of pink heels or some hot pink lipstick for a subtle nod towards your theme. For the groom, you can team pink accessories with navy, black or grey as this versatile colour suits any shade. When it comes to your bridesmaids, we recommend an array of different pink gowns in various shades. This will help to give your bridal a modern vibe without look too traditional.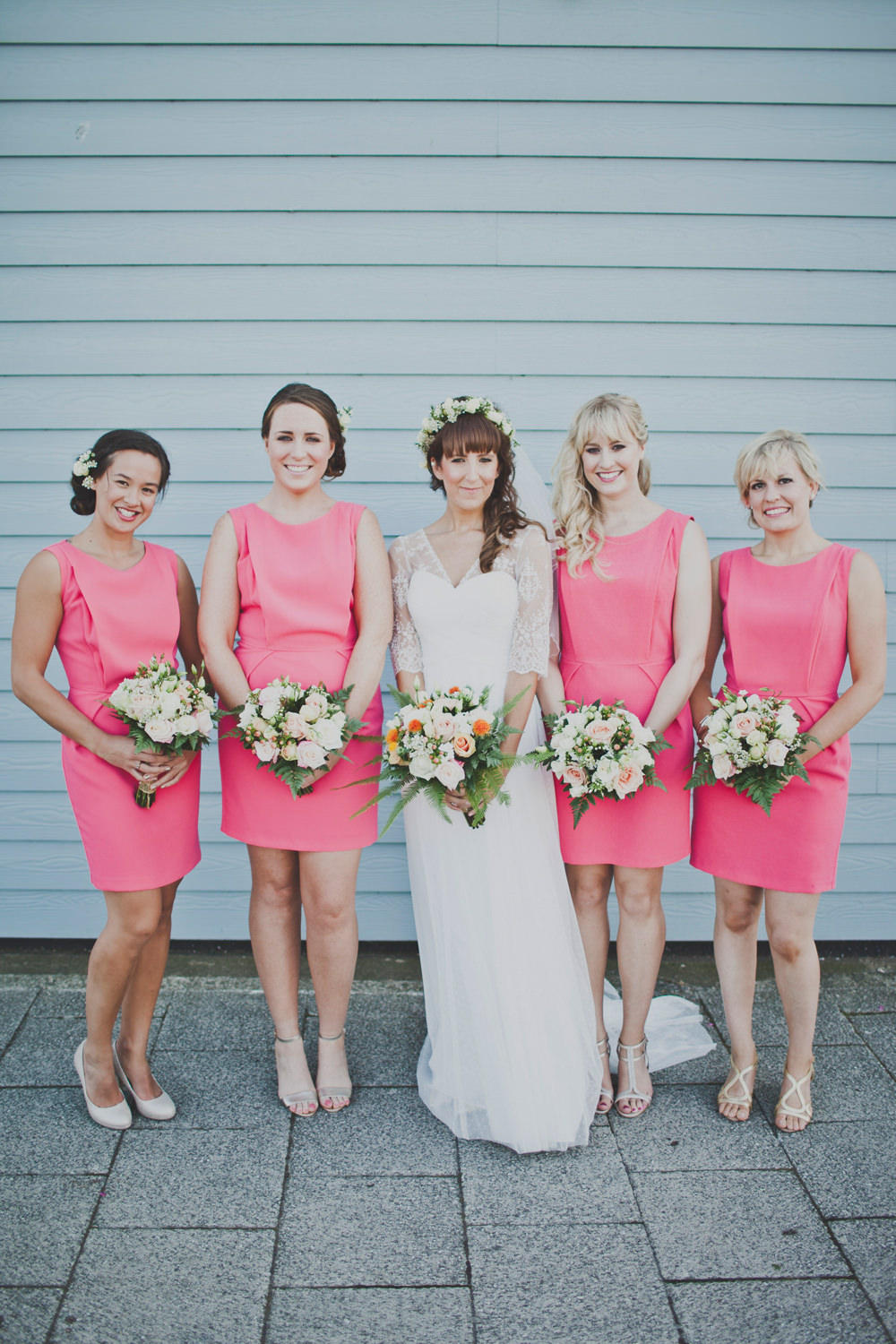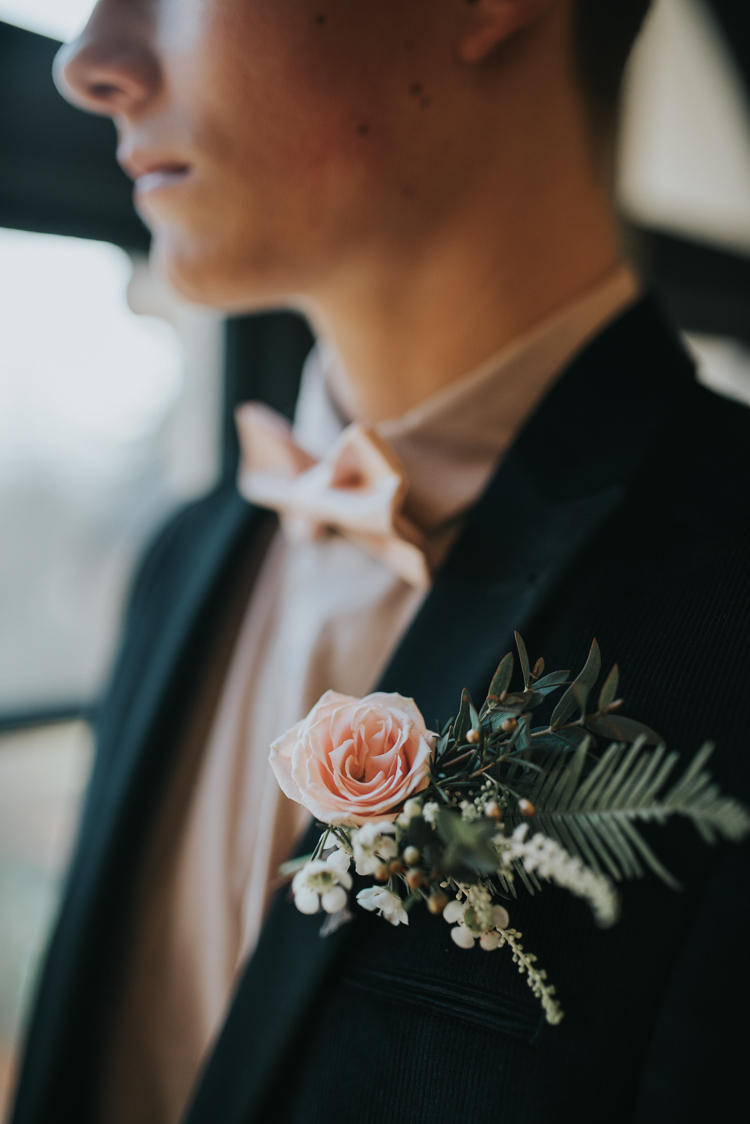 Using blooms throughout your wedding day will effortlessly add romance and it will also help to soften the look of an urban or industrial setting. The contrast of greenery and pink posies against a warehouse wall will look seriously striking – perfect if you want to make a statement on your wedding day! From floral backdrops for your wedding ceremony to hanging floral installations for your table centrepieces, there are lots of lovely ways to transform an industrial wedding venue. We particularly love the idea of using hanging hoops entwined with foliage and pink flowers throughout your venue décor.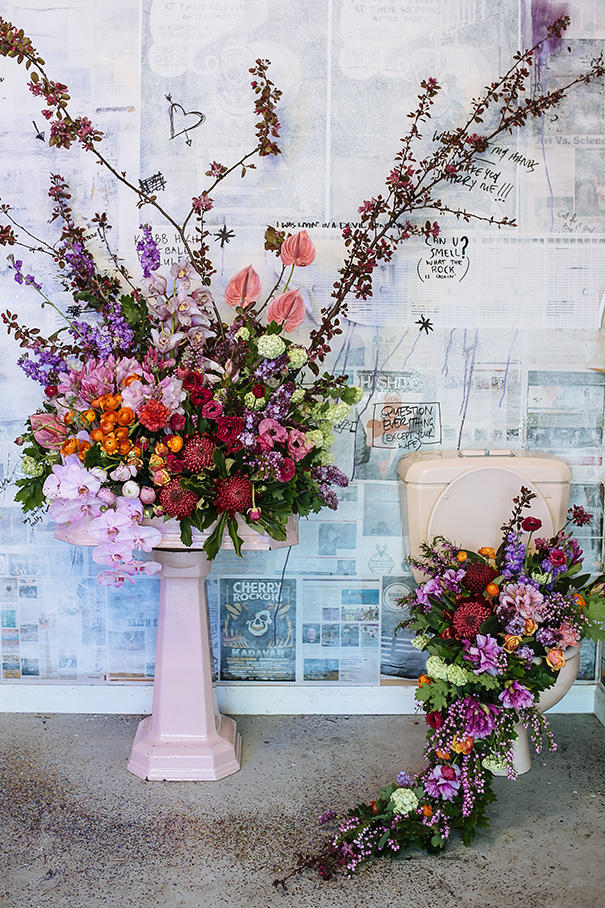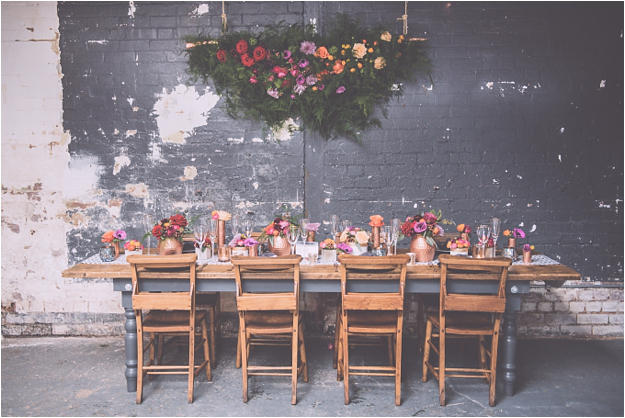 We also encourage our couples to make the most of industrial-inspired textures, such as concrete, weathered wood or metallic piping. Opt for a particular texture and make it the perfect match for your pretty pink wedding theme. For instance, you could fill concrete blocks with your favourite flowers, or perhaps have a wedding cake iced with concrete effect while using pink blooms as decoration. You could pair a pink colour scheme with acrylic details, such as acrylic chairs for your ceremony and reception, an acrylic cake table or lots of acrylic signage. On the other hand, lots of pink details and decorations will look divine used alongside wooden trestle tables, rustic tree slices and wooden benches. Experiment with textures and shades to find out what looks best – have fun and get creative!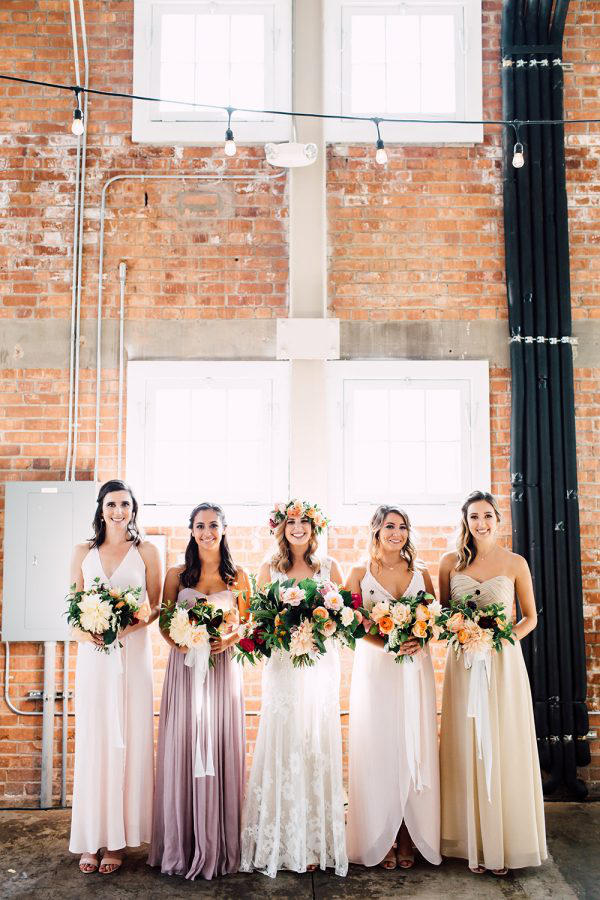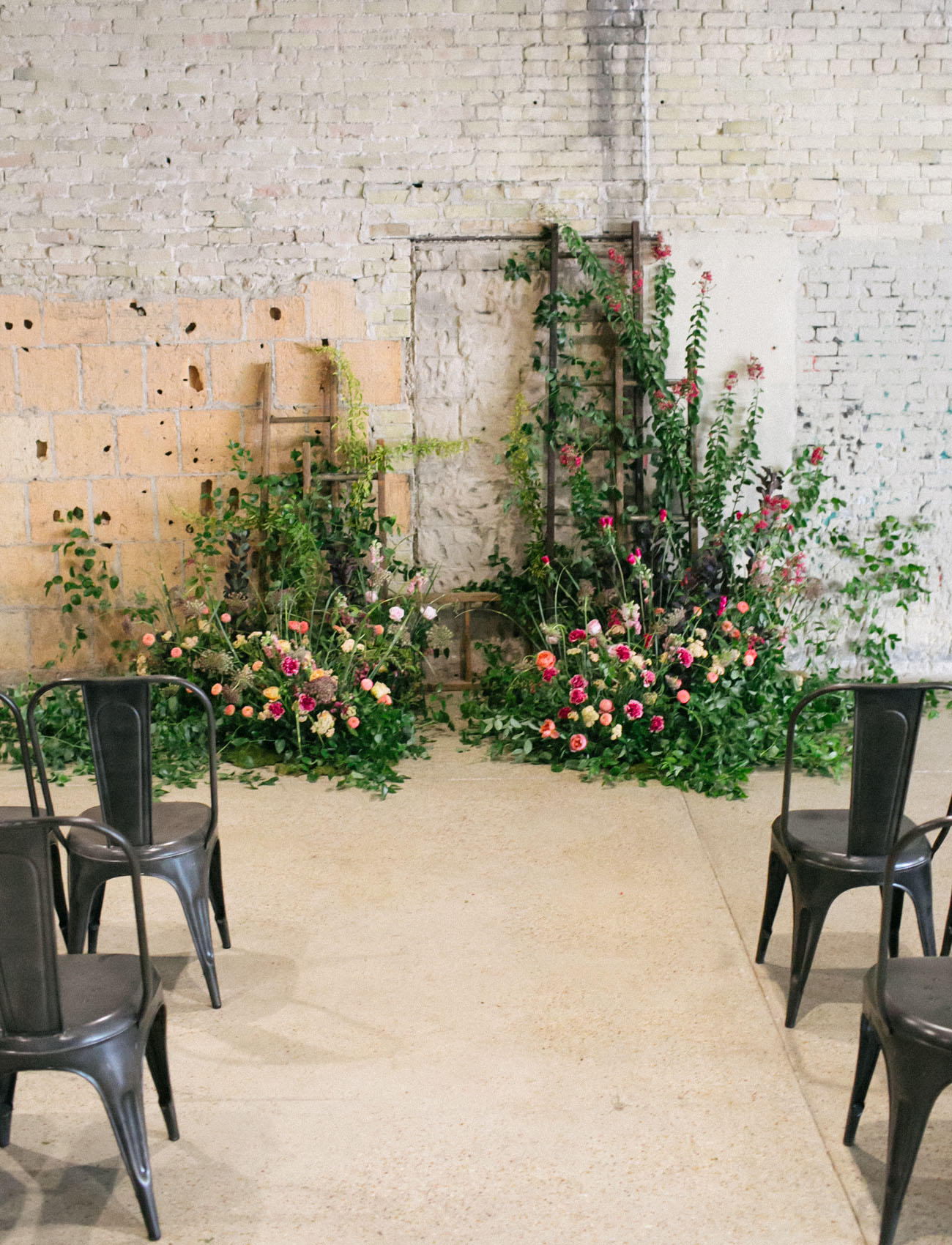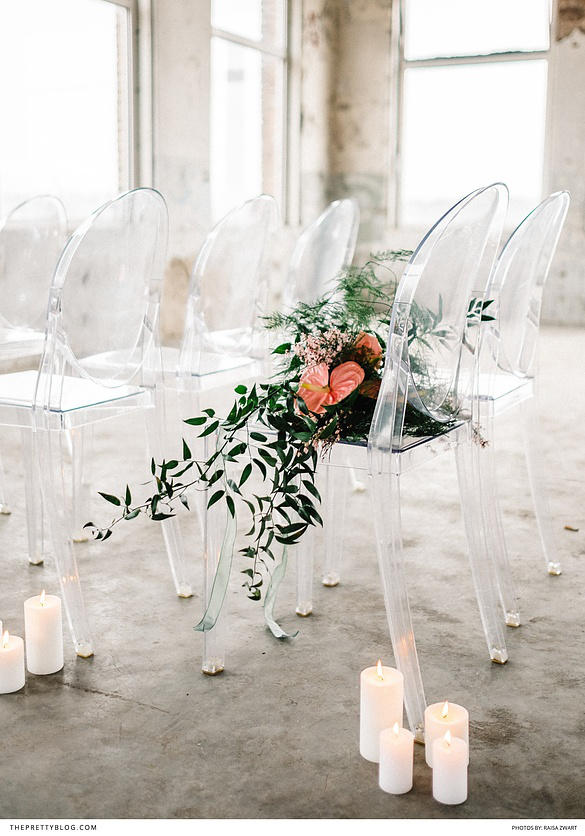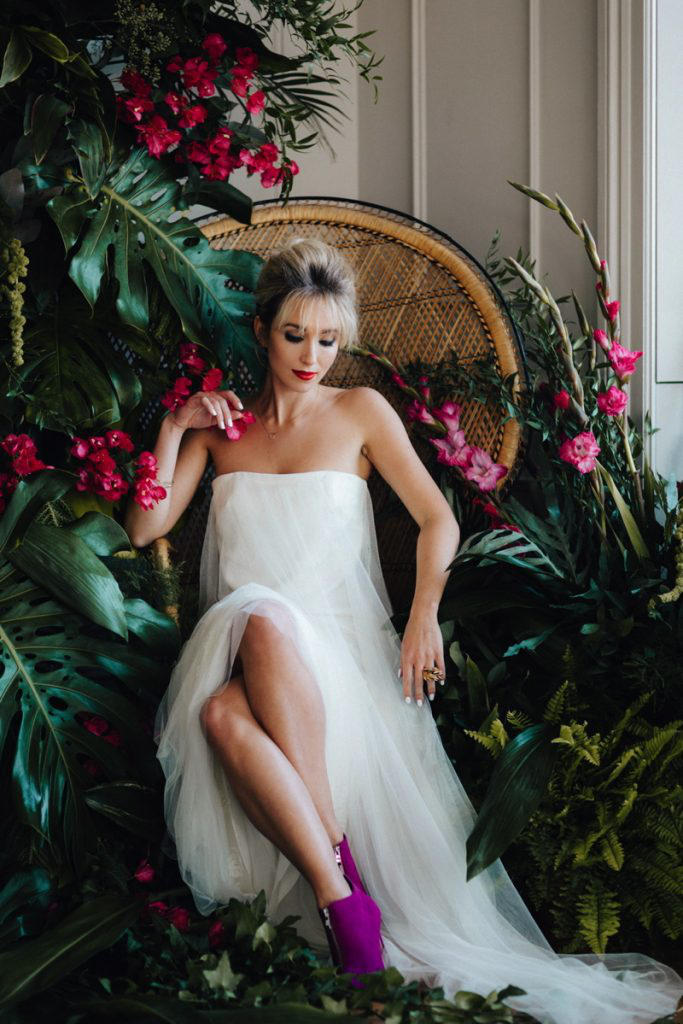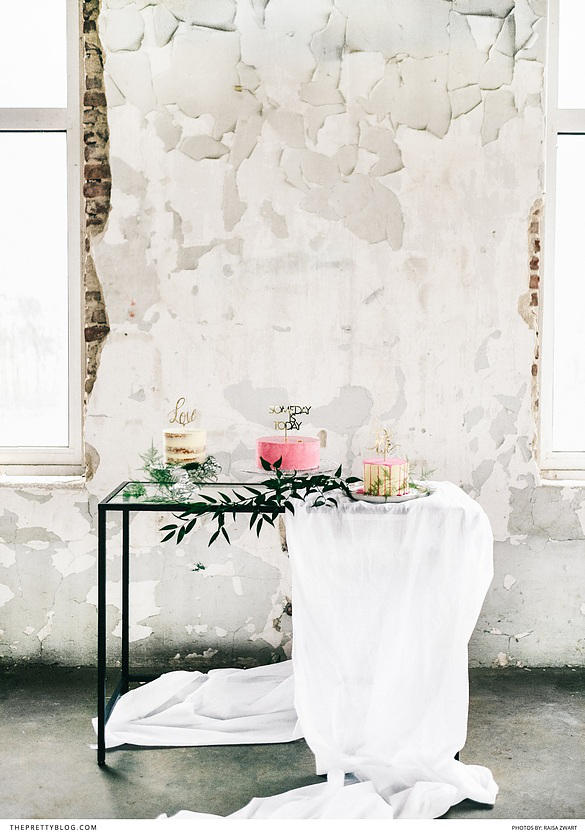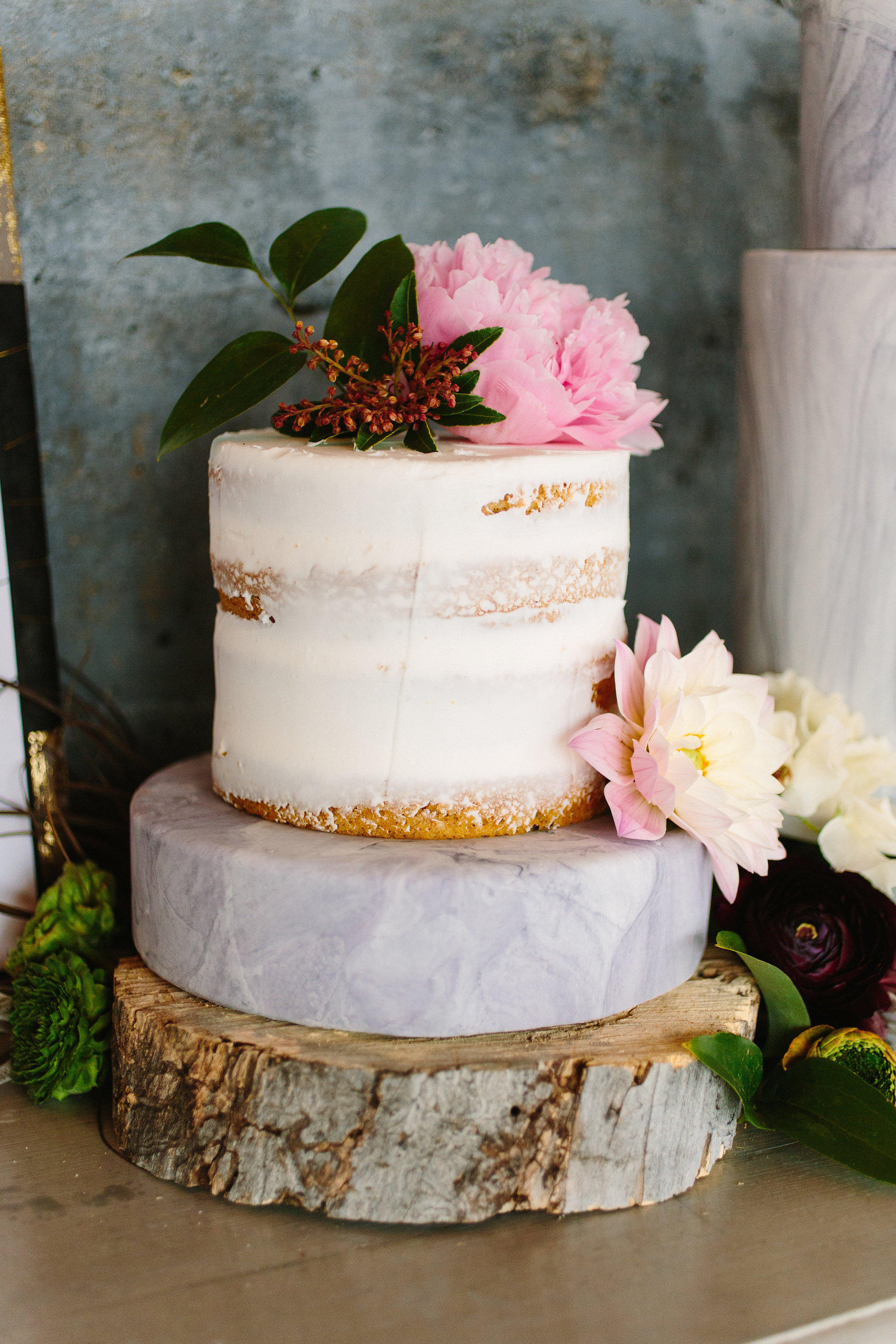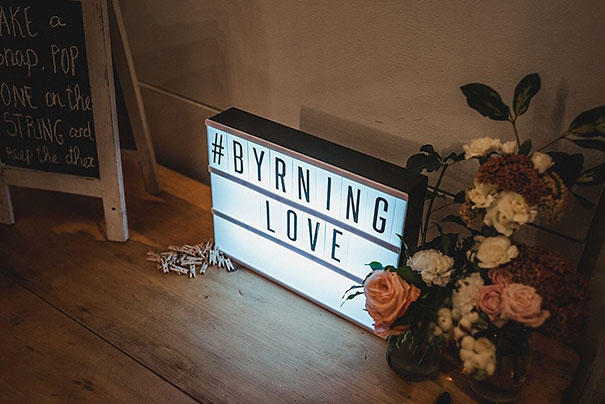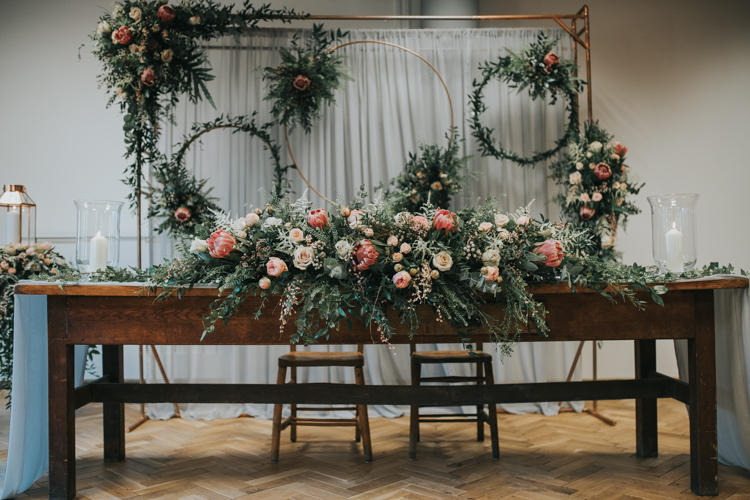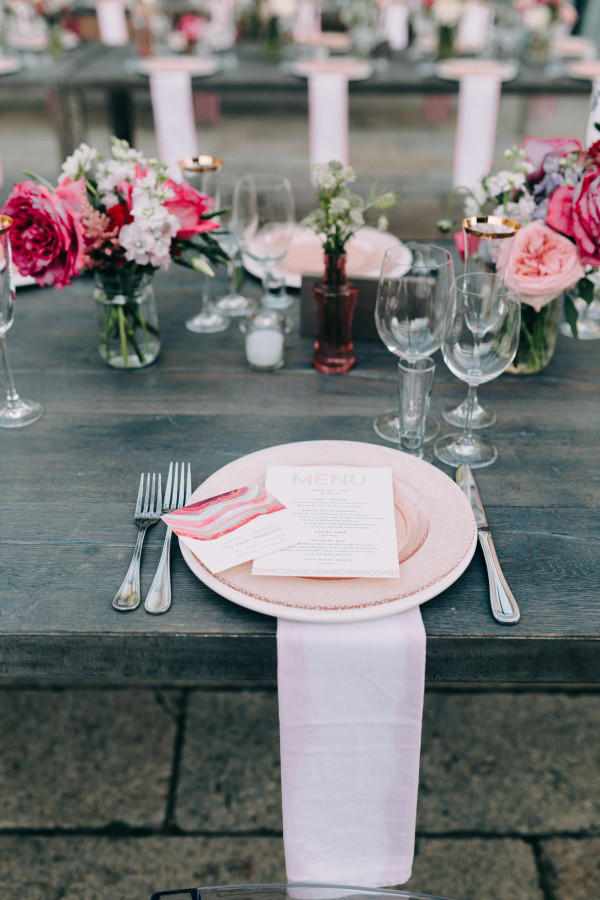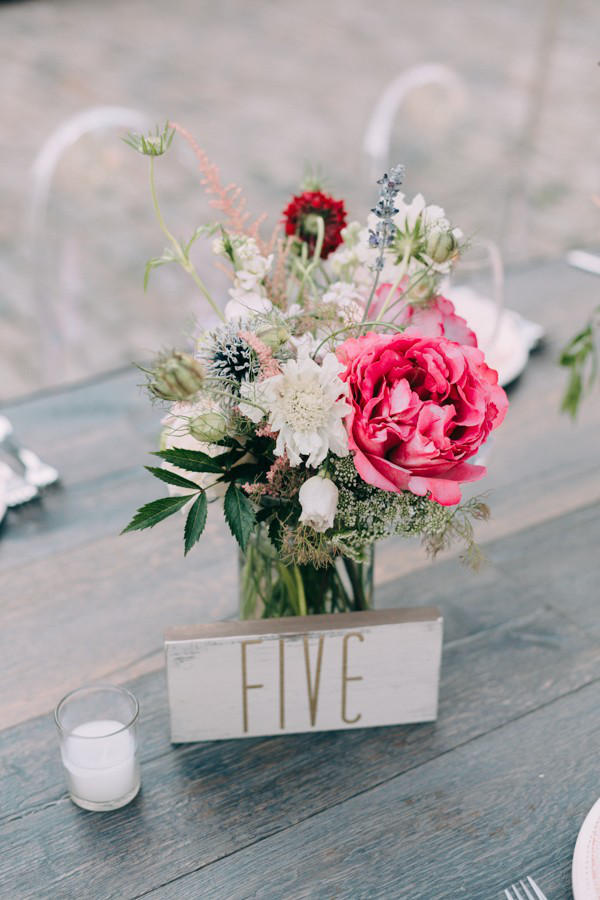 An industrial wedding with a pink colour scheme is feminine, romantic yet still very much on-trend. You can easily create romantic industrial to be anything that takes your fancy, whether that's bohemian, rustic or minimalist. What's not to love about a pink industrial wedding theme?
Related Tags: Wedding Planner London
Photography Credits (in order shown)
www.cassandraladru.com / www.igordemba.com / www.ivoryfayre.com / www.cassandraladru.com / www.dcwhittaker.com / www.plumandoakphoto.com / www.nicholsphotographers.com / www.raisazwart.com / www.rebeccagoddardphotography.com / www.raisazwart.com / www.jeffbrummettvisuals.com / www.cjwilliamsphotography.com.au / www.ivoryfayre.com / www.emilydelamater.com / www.emilydelamater.com