Happy Earth Day!
I'm excited to share that we have been featured in the patchwork sustainable wedding guide.
Who is Patchwork?
Patchwork is the best alternative gift registry and honeymoon fund website. Whether you're planning a wedding, organising a birthday gift or throwing a party, invite friends to help make it happen with Patchwork. With Patchwork your friends can get together to contribute cash, time and/or skills to help fund the one thing you really want.
So back to the free eco-wedding guide with tips and tricks from top UK suppliers.
It doesn't matter where you are on your wedding planning journey this is a great resource for you to have.
There are some top tips from some of the leading suppliers from all over the UK.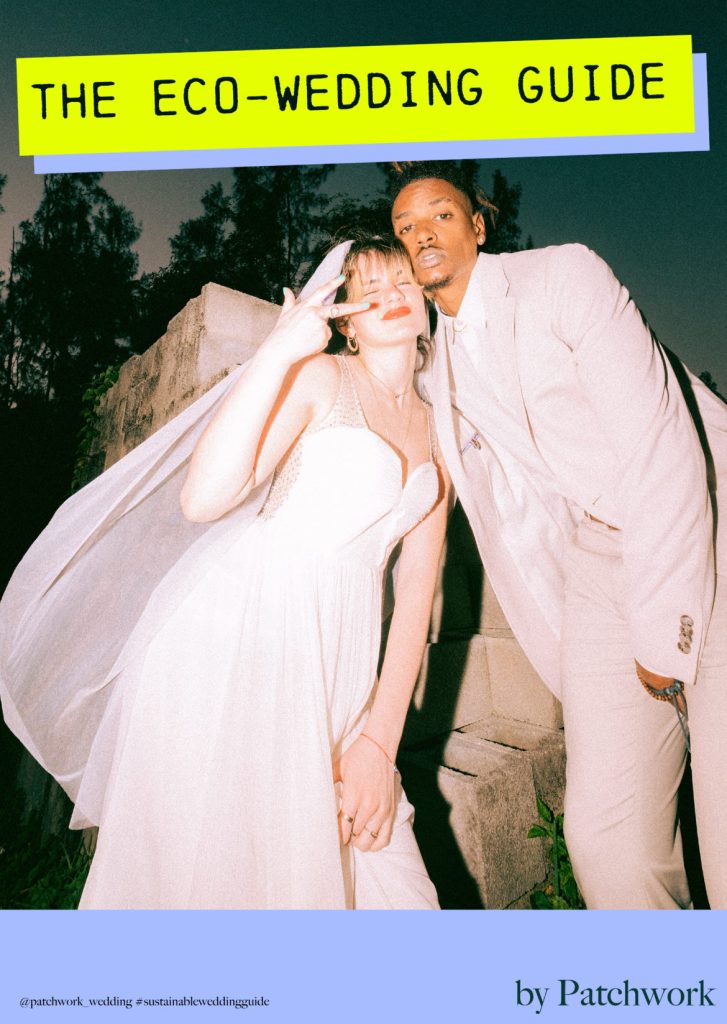 I was also asked some more questions about being sustainable so I thought I would share some more of the Q&A below.
Your top tip for an eco-friendly wedding
My first tip is to start planning/hire a wedding planner ASAP. First concentrate on what you would like your day to look and feel like.
Then look at 2 things that you can really make as eco friendly as possible and start there. (Venue being local, No stationery, Local seasonal flowers)
As you start to talk to venues and suppliers you will understand and see how eco-friendly and sustainable they are.
A top tip for an eco-friendly wedding that you think couples might not know
There isn't such a thing as a wedding being completely eco-friendly. So please be kind to yourself. I know being eco-friendly is important to you, otherwise, you wouldn't be reading this.
On how sustainable weddings don't all have to look the same (the classic rustic barn, dried flowers vibe)
Carmela Weddings design, style as well as plan. We help our couples to create a day that really reflects them. All my clients are unique and they all have different styles and taste. It's really important for me to understand how they want their personalities to reflex on the day. Not everyone wants a Boho theme with dried flowers.
Ideas of how couples can reflect their style and culture in their weddings, whilst still being eco-friendly.
Your wedding is all about you and your partner and celebrating your love for each other. Think about who you and your partner are together and individually.
How do you want that to be reflected on your wedding day?
Does that create a theme or a certain style?
This is a great starting point.
As a wedding planner, the best way I have found and how I work with my client is by first asking them in-depth design & styling questions and then creating mood boards.
The next step when creating a sustainable wedding is to hire the decor from Carmela Weddings or a decor/furniture hire supplier. This way the pieces are being used over and over in lots of different ways. This also saves time and money but most importantly the decor brought just for the day gets chucked into the bins.
Another wonderful way of bringing particular styles & colour palettes to your wedding is to use fresh flowers. You might have thought this isn't allowed as it is not "eco-friendly" But often dried flowers have been heat-treated, bleached and chemically hardened, coated with water-soluble plastic or, treated with anti-mould chemicals.
Another tip is to give the flowers away at the end of the night to your guest (please remember to ask your florist to order some bags to take the flowers away).
Well, hope that has helped you with understanding more about being eco-friendly in a way that is not too overwhelming.
If you need any more tips please do reach out.
Tichea x