It's official: metallic weddings are huge and copper is the metal of the moment. From home décor to weddings, copper is stealing the show. While this divine metallic has been overlooked by gold and rose gold, copper is making an entrance in the wonderful world of weddings.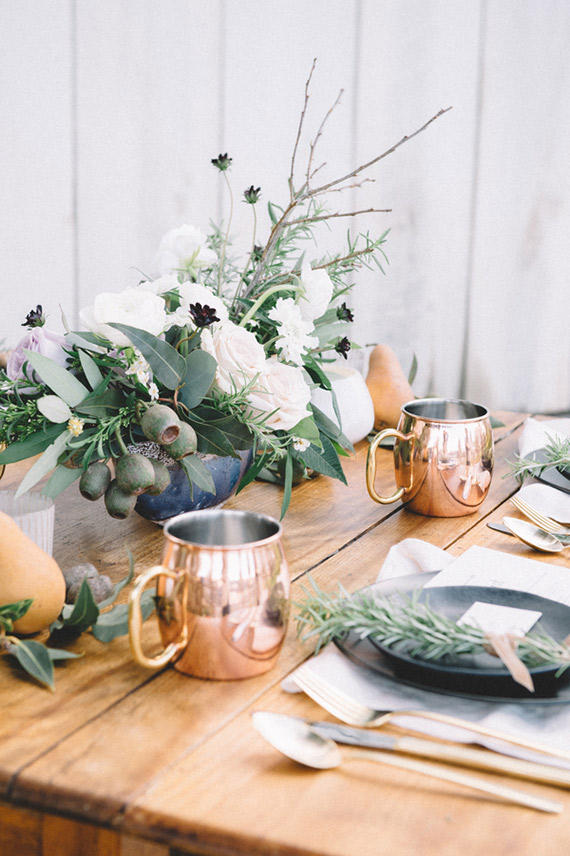 One of the best things about copper is its versatility. It suits any wedding season – especially Autumn. It also looks beautiful paired with other colours and elements, such as botanical green, marble or even dusty blue. Whatever way you choose to style your copper colour scheme, it's guaranteed to look ultra chic. Read on to find out how to recreate this modern and industrial inspired wedding theme…
Stationery
So first things first, let's take a look at the wedding stationery side of things. Your invitations are the first glimpse of your wedding day that your guests will get, so you want to make sure it's a fab first impression. Luxurious white invitations with embossed copper calligraphy looks sleek and oh so stylish. Envelopes with copper lining will add a touch of opulence. If possible, keep the design the same throughout your whole wedding day so that it looks completely coordinated (we love a brand!).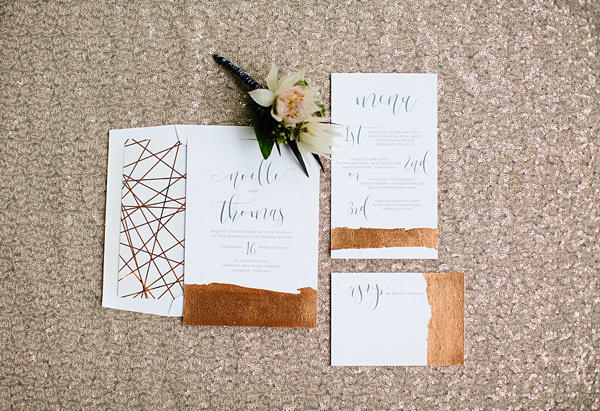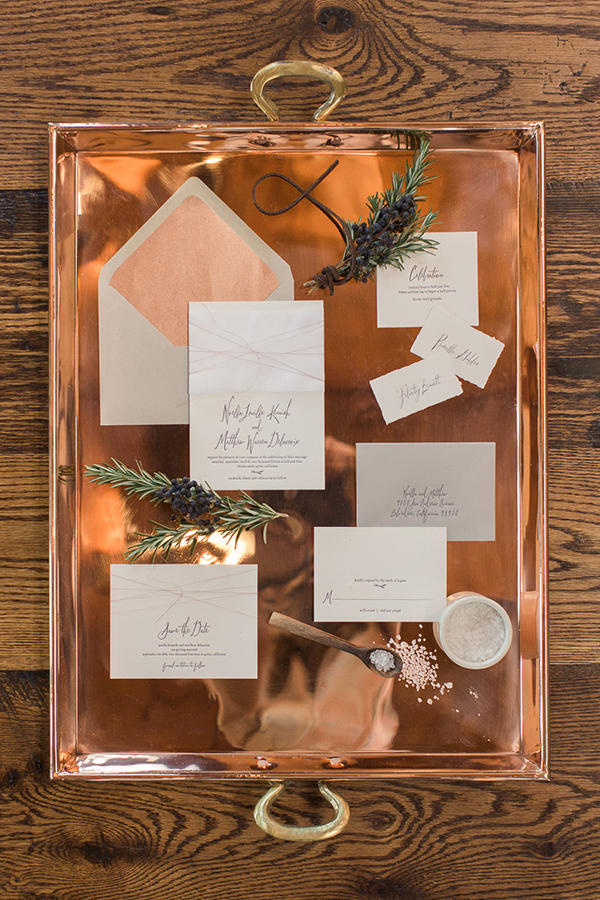 The Look
It's incredibly easy to incorporate subtle copper elements into your bridal look. A simple, copper belt will look beautiful against the contrast of a white gown. Delicate, copper jewellery and hair vines are the perfect finishing touch to any wedding outfit.
For your maids, shimmering copper gowns full of sequins are perfect if you're planning a glitzy affair. However, if you've decided to add another colour into the mix, such as grey, it's best to use this as the wedding gown colour. You can add copper details into their jewellery and shoes.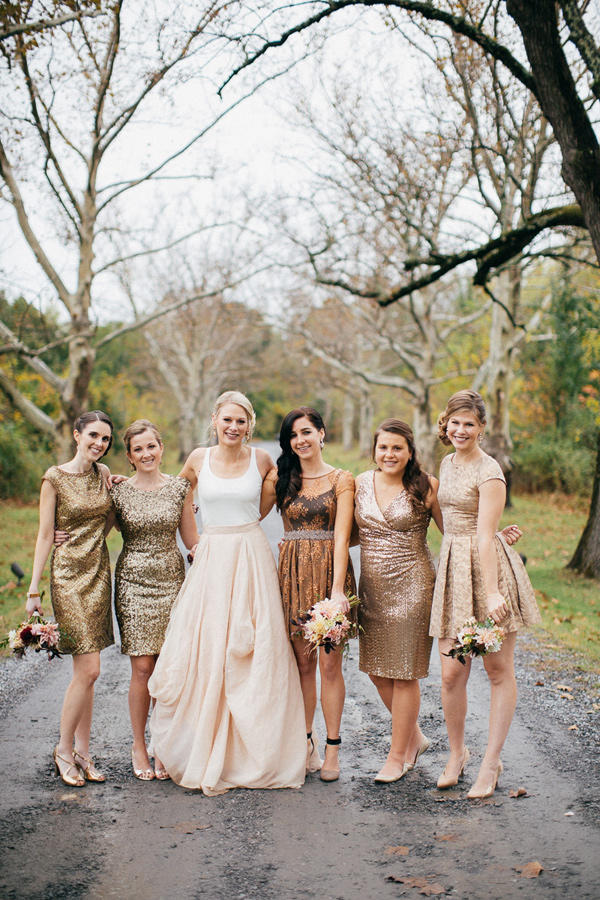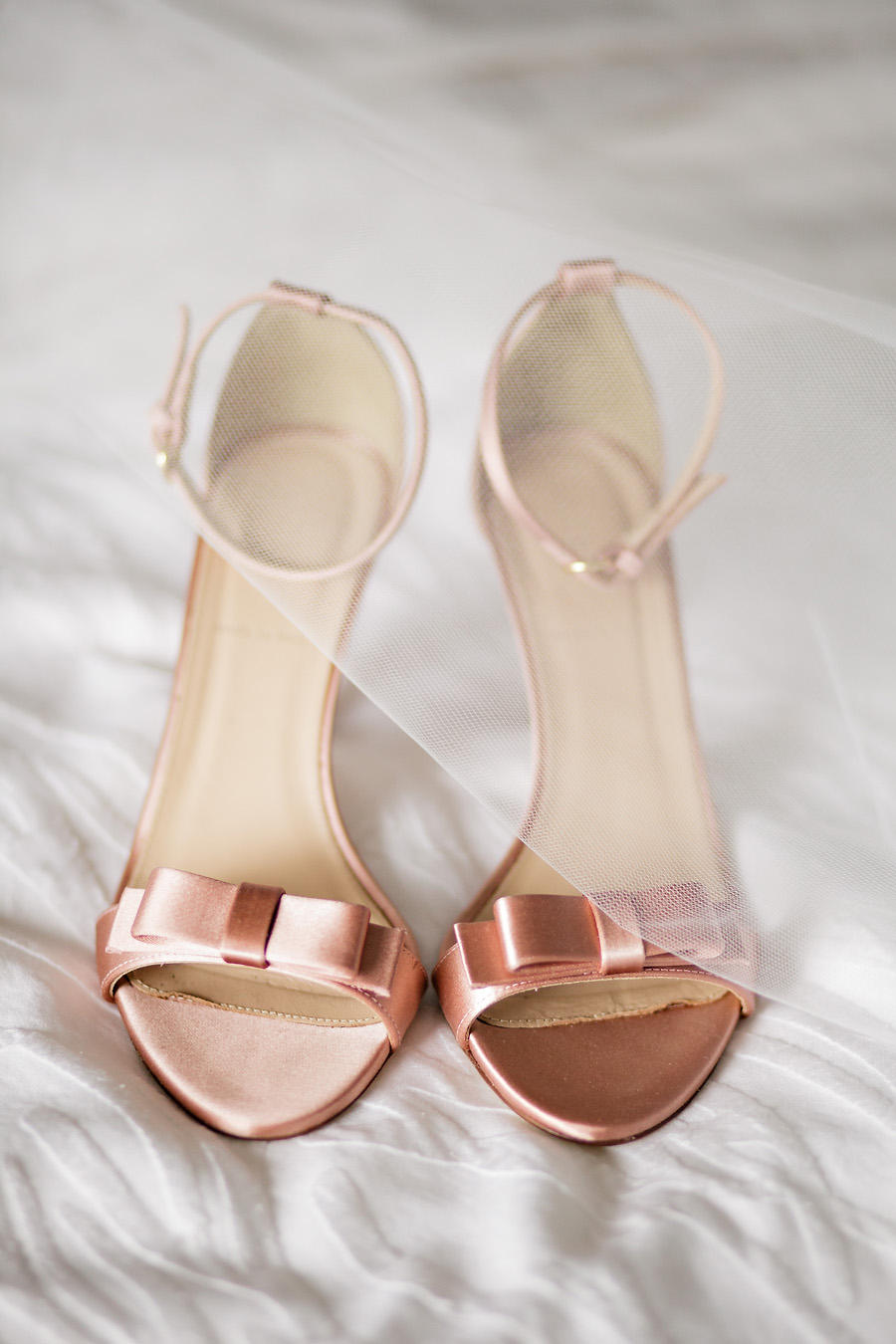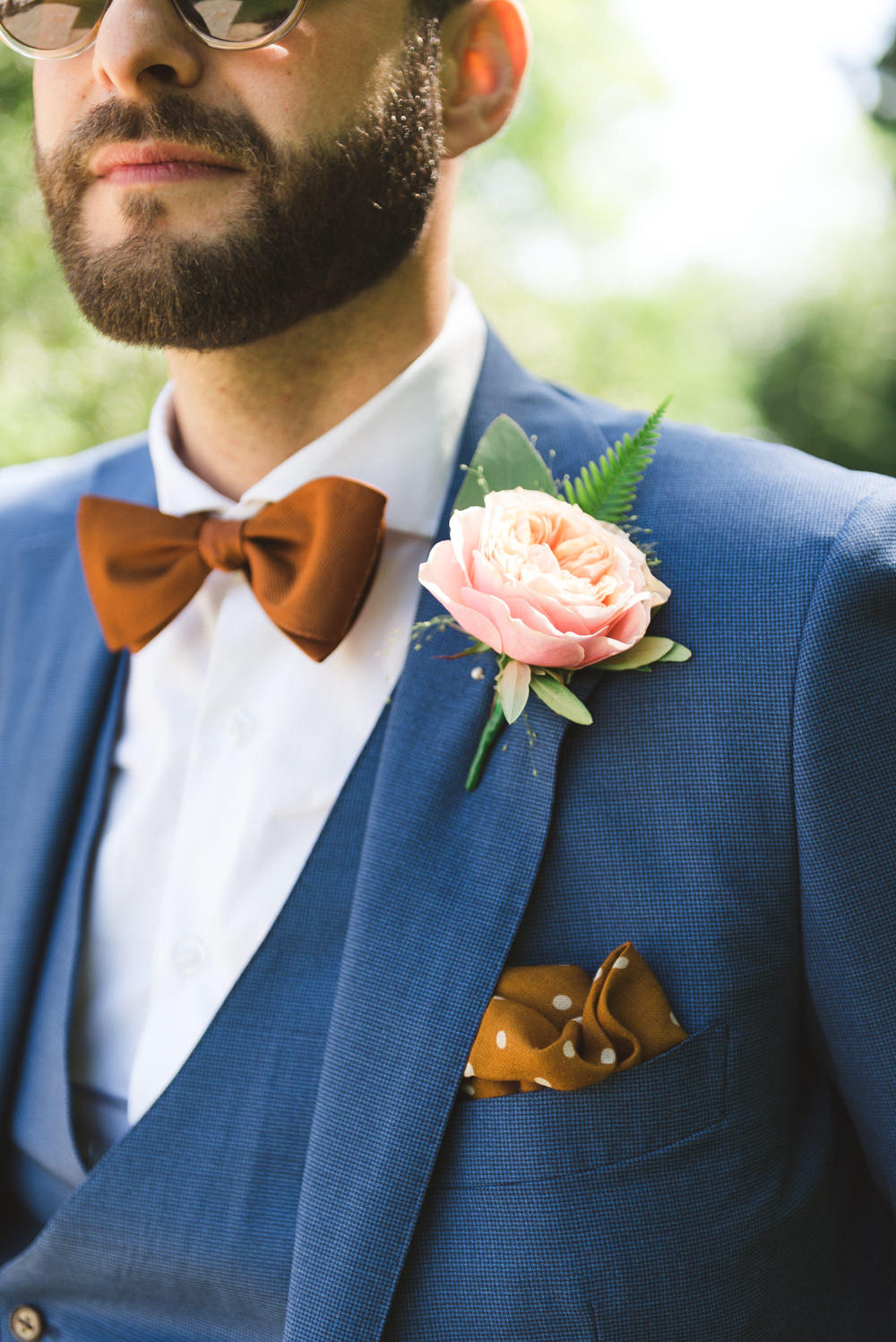 Flowers
Lots of green foliage will add a natural, organic aspect to this colour scheme. Opt for greenery such as eucalyptus, succulents and herbs. Copper vases and buckets full of herbs and cacti make stand out centrepieces that are unusual yet beautiful. You could even provide mini succulents in copper plant pots as wedding favours. For your wedding bouquet, simple works best for maximum impact. A bouquet brimming with vines and foliage will look perfect tied with a copper coloured ribbon.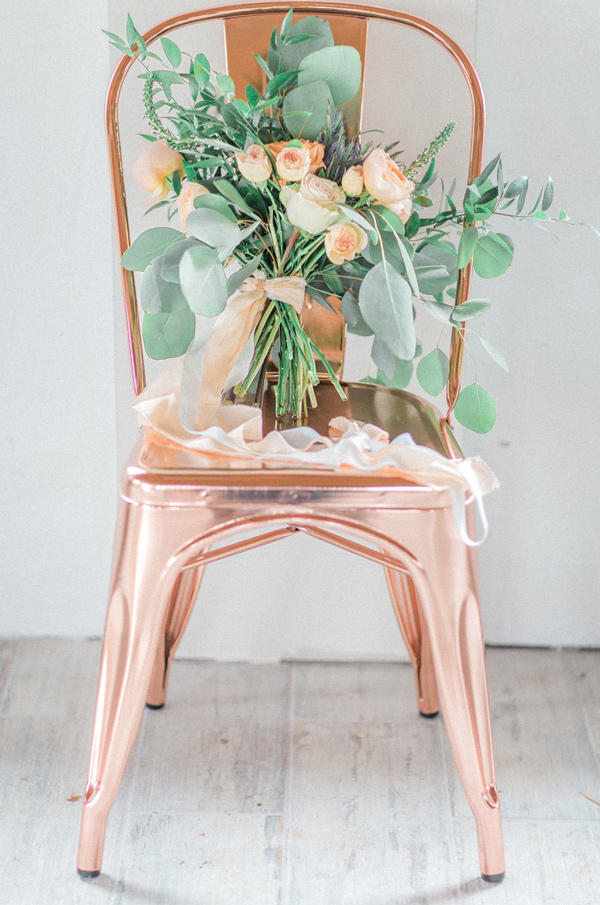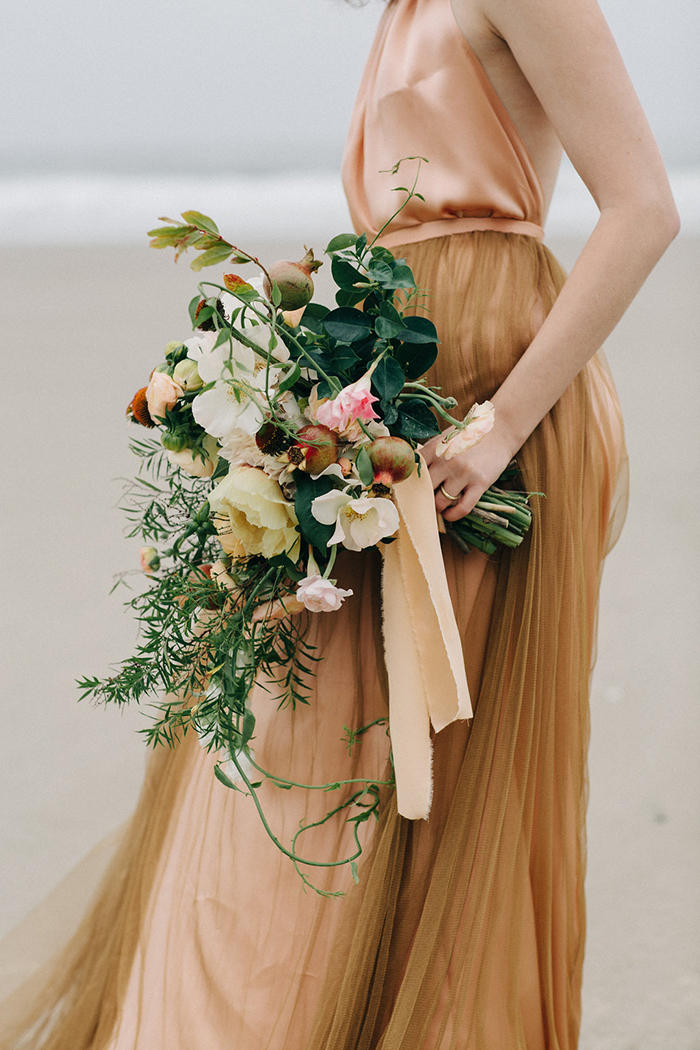 The Cake
Metallic wedding cakes are a super hot trend for 2016, so copper icing is bound to look magnificent. If you wanted something a little more modest, a white wedding cake placed on a copper cake stand will look just as fab. Add a copper calligraphy cake topper for a touch of luxe.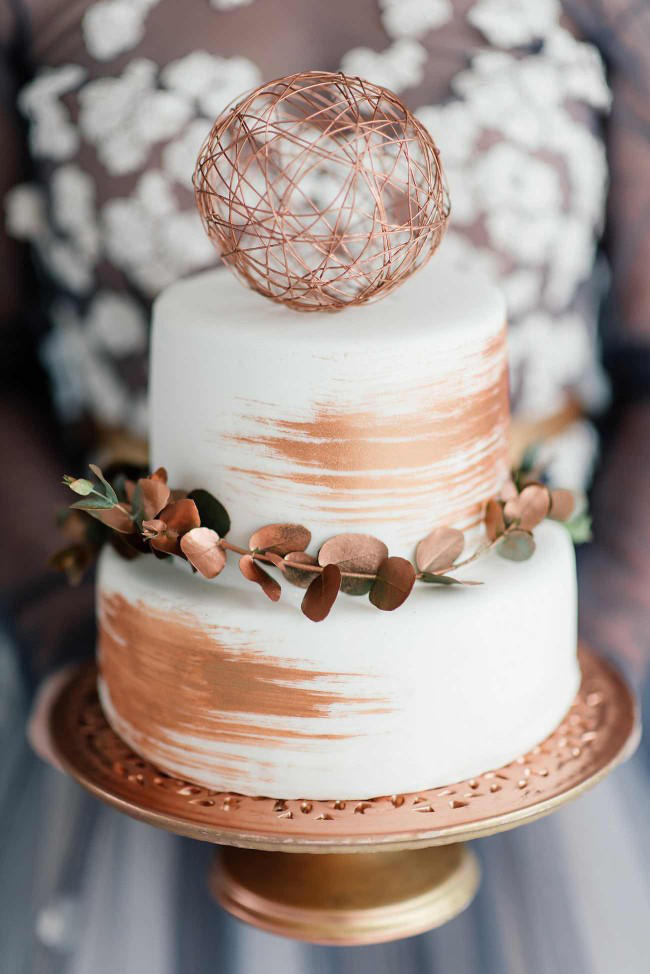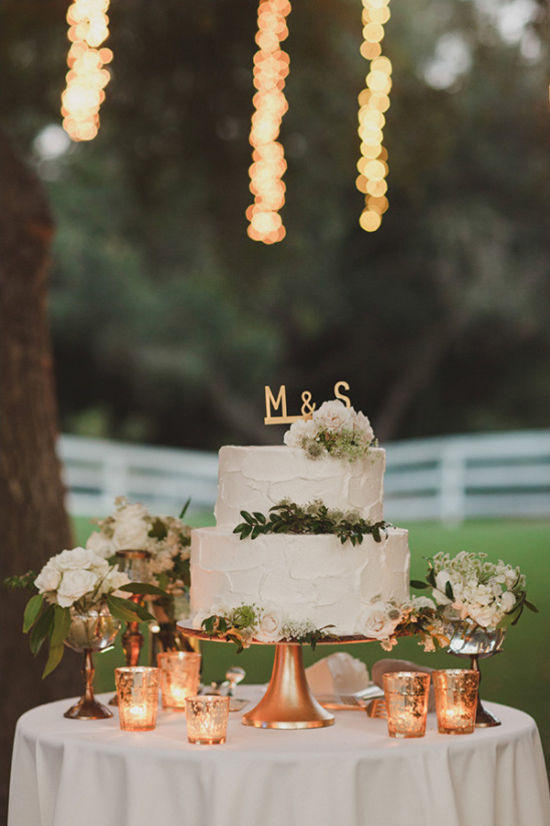 Reception Décor
Geometric, copper lanterns will not only look stylish, they'll create a welcoming warm glow for the evening. Hang around your venue for a subtle nod towards you chosen colour scheme. They'll look wonderful against exposed brick walls in a warehouse wedding, or even against contrasting white walls – perfect for an urban or City wedding. Copper letters of your initials standing tall on your wedding gift table or by your wedding venue entrance will be personal, and will help the theme to tie in together. Plus, statement letters look undeniably good in wedding photographs!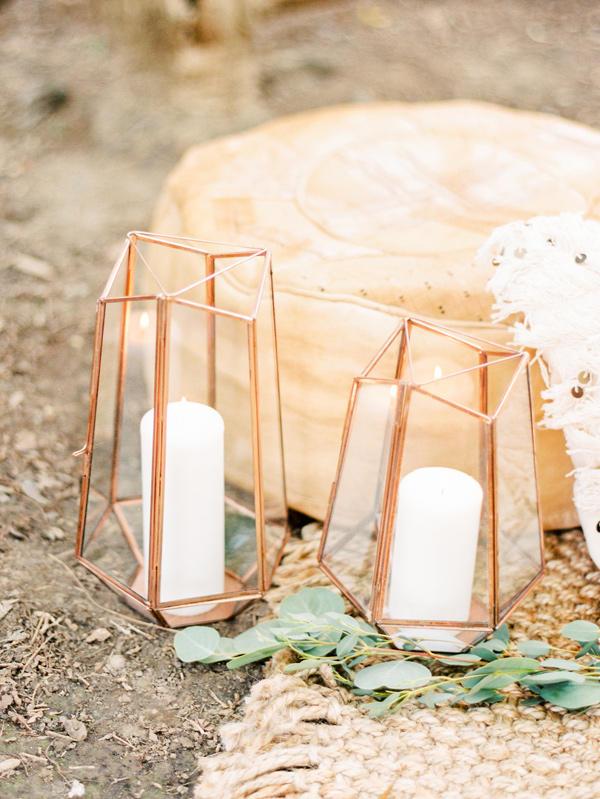 Table Décor
There are tons of options when it comes to decorating your reception tables. A copper sequin table runner adds a little glitz and glamour to the reception. Tall, copper candle stick holders mixed in with geometric terrariums look modern and are suited to a warehouse wedding. If you can, source copper cutlery and plates – they'll do most of the talking and you can keep the rest of your table décor relatively simple.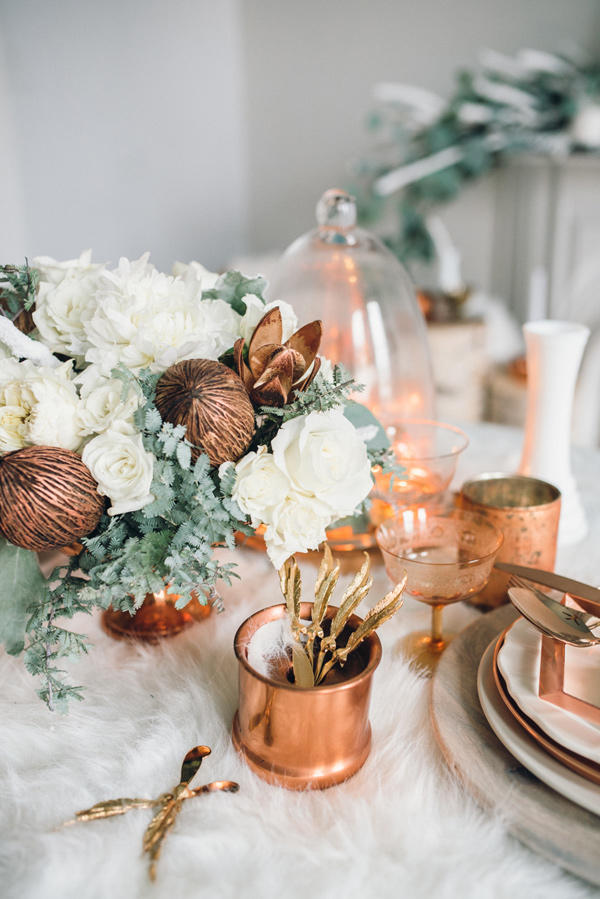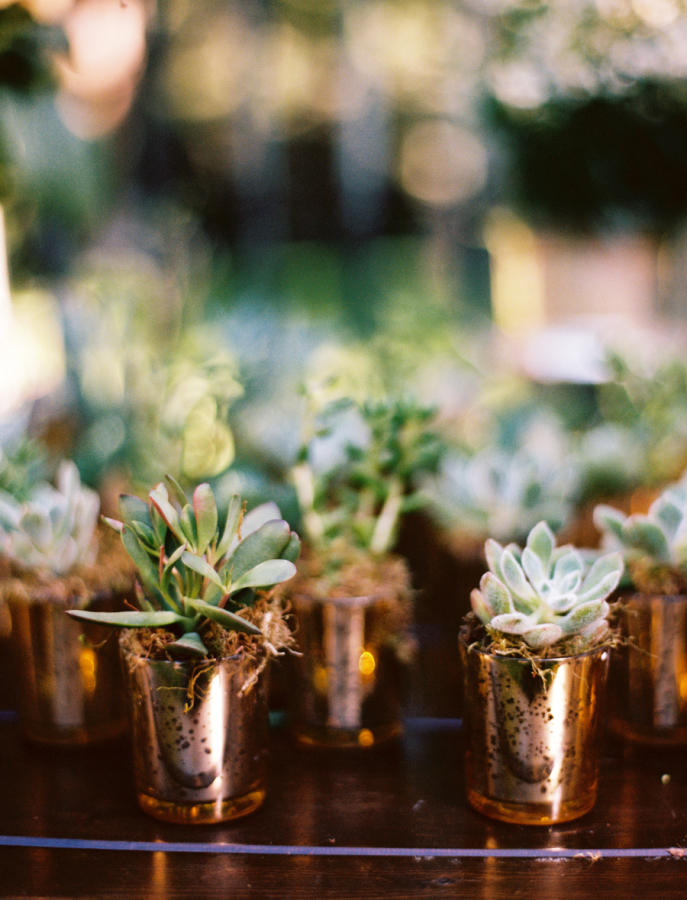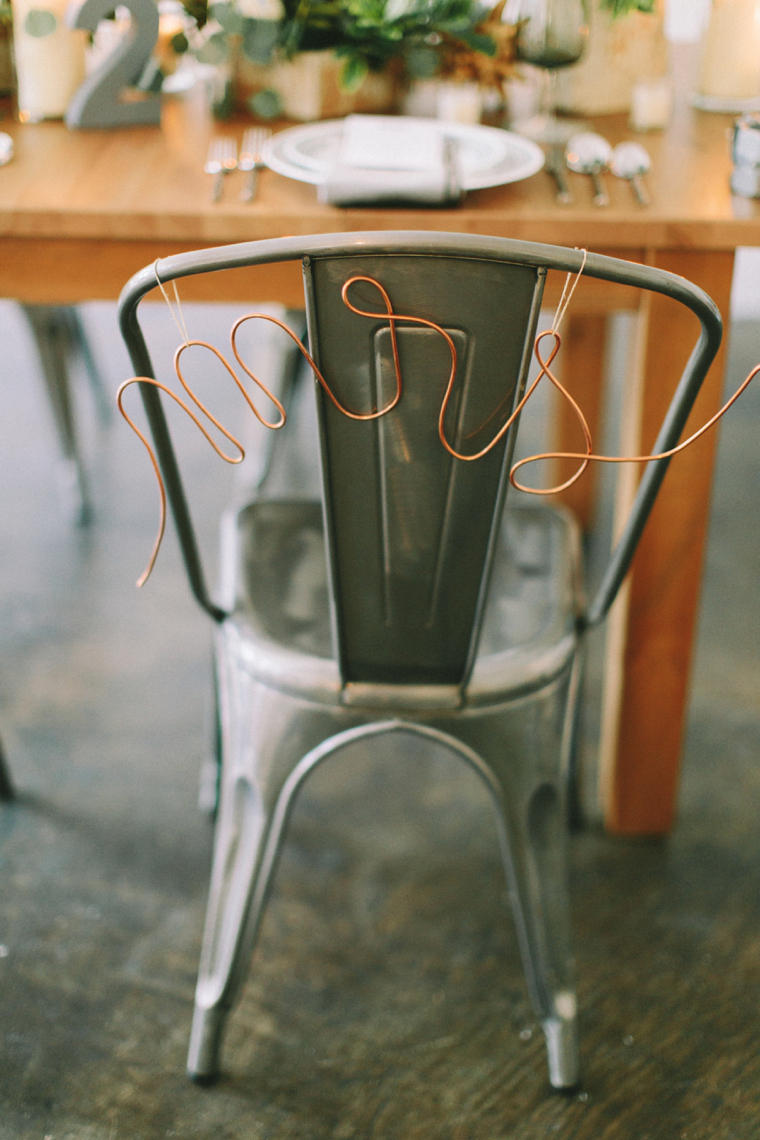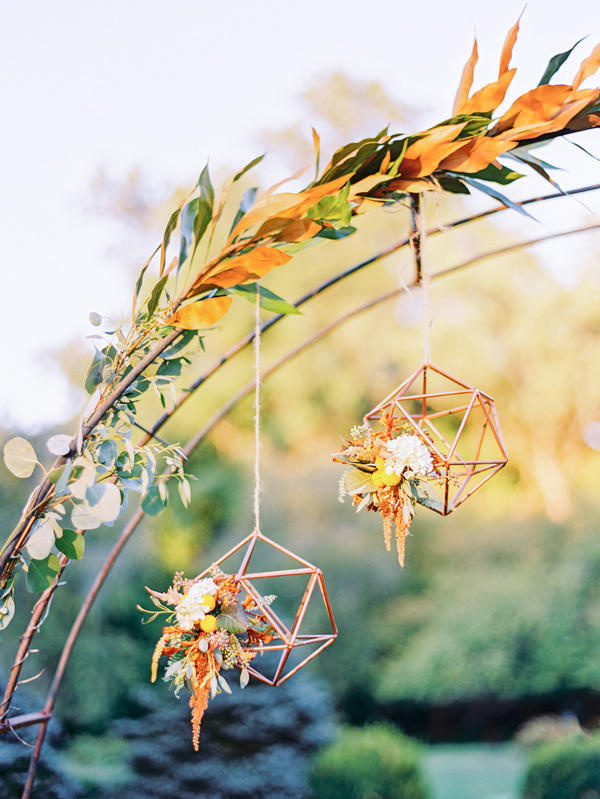 It's so easy to create this modern colour scheme, and as it's so unusual it means it'll make for a completely unique wedding day.
If you need some help designing your wedding, do just drop us an email on info@carmelaweddings.co.uk or call us on 07837 389415 to book in a completely free discovery call.
Photography Credits (in order shown)
www.loveinphotographs.com/www.chelseaandersonphotography.com/www.carliestatsky.com/ www.themorewesee.com/www.sarahpostma.com/www.lisadawn.co.uk/ www.mikaelamariephotography.com/www.mksadlerwed.com/ www.debbielourens.com/www.wildflowersphotos.com/ www.lovebyserena.com/www.singlerphotography.com/
www.leopatronephotography.blogspot.co.uk/ www.thehonsphoto.com/www.lovebyserena.com