Weddings are a special celebration of love, and each year brings forth new trends that inspire couples to infuse their unique style into their big day. If you're planning a wedding in the UK and looking for inspiration, you've come to the right place. In this blog, we will explore the latest wedding styling trends that are making waves in the UK wedding scene. From décor and colour schemes to fashion and floral arrangements, let's dive into the enchanting world of UK wedding styling trends.
Natural and Sustainable Vibes: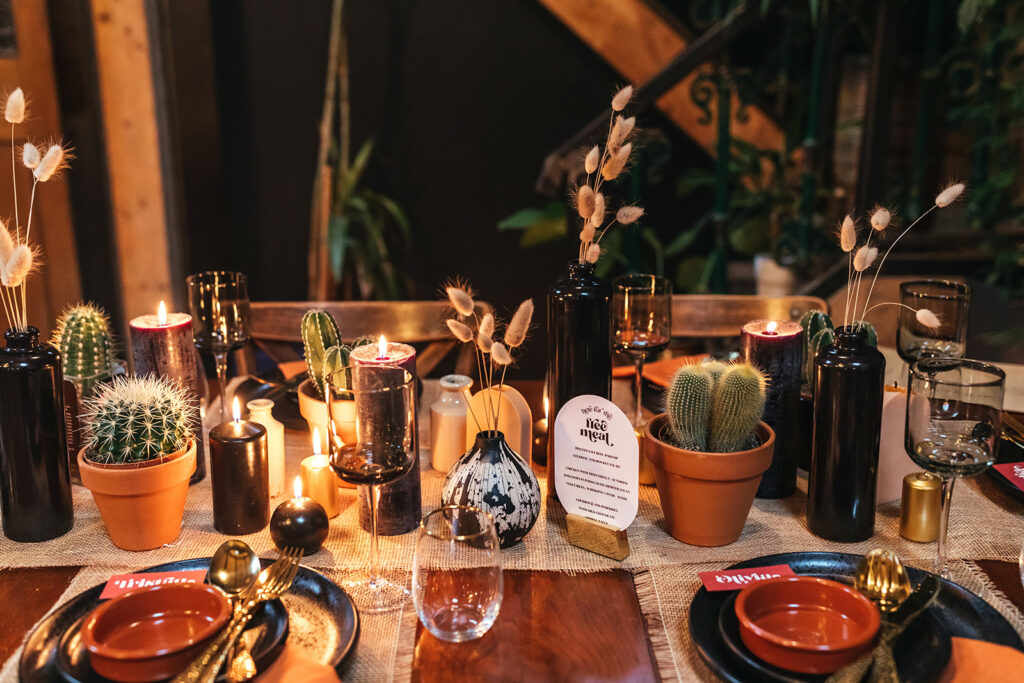 In recent years, there has been a shift towards eco-conscious weddings. Couples are opting for sustainable options such as ethically sourced materials, locally grown flowers, and organic catering. Natural elements like wooden accents, foliage installations, and potted plants are gaining popularity, giving weddings a fresh and earthy ambience.
Intimate Micro Weddings:
With the impact of the pandemic, intimate weddings have become a cherished choice for many couples. These smaller celebrations prioritise quality time with loved ones. As a result, couples are focusing on creating cosy and personalised experiences with carefully curated details, from personalised favours and handwritten vows to unique seating arrangements and themed decor.
Moody and Luxurious Color Palettes: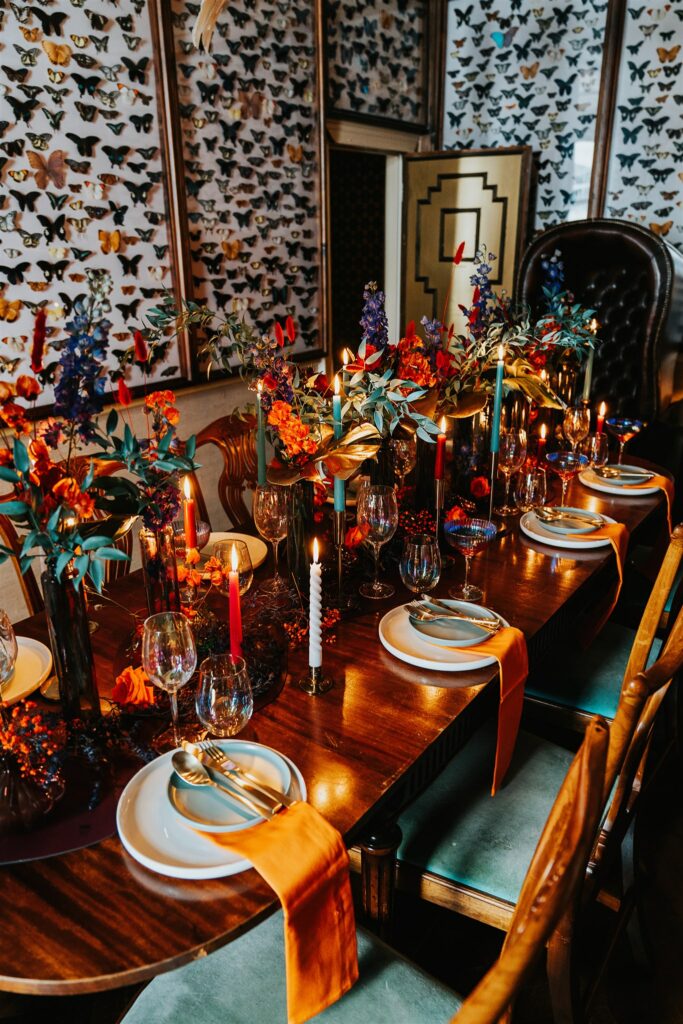 While pastel hues and soft colours have always been popular, moody and luxurious colour palettes are taking centre stage. Deep jewel tones like emerald green, navy blue, and burgundy are being paired with metallic accents to create an opulent and sophisticated atmosphere. This trend is being reflected in everything from bridesmaid dresses and tablescapes to invitations and cake designs.
Statement Floral Installations:
Floral arrangements are becoming larger and more dramatic, with statement installations stealing the spotlight. Hanging floral chandeliers, suspended greenery, and grand arches adorned with lush blooms are transforming wedding venues into enchanting gardens. Couples are embracing unique combinations of flowers and foliage, adding a touch of whimsy and elegance to their celebrations.
Mix and Match Bridal Fashion: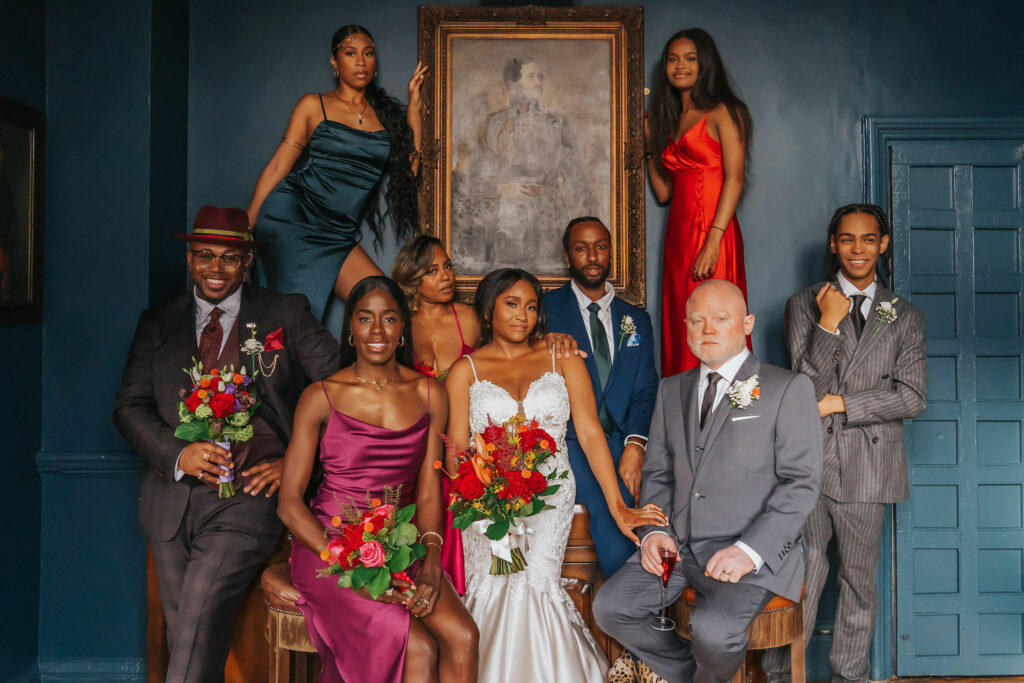 Bridal fashion is breaking away from tradition as more brides embrace mix-and-match styles. Separates like crop tops, skirts, and jumpsuits are being paired together to create personalised bridal looks. Delicate lace, bold embellishments, and unique silhouettes are also making waves in the UK wedding scene, allowing brides to showcase their individuality and express their personal style.
Creative Lighting and Tech Integration:
Lighting plays a crucial role in setting the mood for a wedding. Couples are exploring creative lighting options such as fairy lights, Edison bulbs, and illuminated backdrops to create a magical ambience. Moreover, technology integration is gaining popularity, with couples incorporating interactive elements like photo booths, projection mapping, and personalised digital displays to engage their guests and create memorable experiences.
Conclusion:
The world of UK wedding styling is ever-evolving, and these trends offer a glimpse into the current landscape. Whether you're planning a grand celebration or an intimate gathering, there are countless ways to infuse your wedding with the latest trends while reflecting your unique love story. Remember, the most important aspect of any wedding is to create a day that truly represents you as a couple.
As I always say, "If you can see it, create it!"
All pictures are my work!
Photo 1 @kirstymackenziephotography
Photo 2 @photographyfarm
Photo 3 @anniepoephotography