As a London wedding planning team, we are huge fans of a unique urban chic wedding. They're stylish, cool and completely one-of-a-kind and we can't resist the edgy, fashion-forward vibes that they offer. With that in mind, we're talking all about the ways you can make your urban chic wedding day stand out from the crowd.
Blank Canvas
There are absolutely no rules when it comes to urban weddings. Whether you want a theme that's eclectic, edgy or the essence of the 80s, you can pull off any style of wedding day you want. It's a fabulous opportunity to create a day that really reflects you both as individuals and as a couple.
Unusual Venues
Urban weddings often offer an unusual and unique setting for your special day, which is perfect for the couples who haven't fallen in love with the thought of a traditional castle or barn wedding venue. You'll find some of the coolest warehouse spaces, cosy pubs in the heart of the city or even an abandoned factory with original features. If you're lucky enough to have a wedding venue that still showcases exposed brick walls, dramatic wooden beams or huge, striking windows, make the most of them and work them into your wedding décor.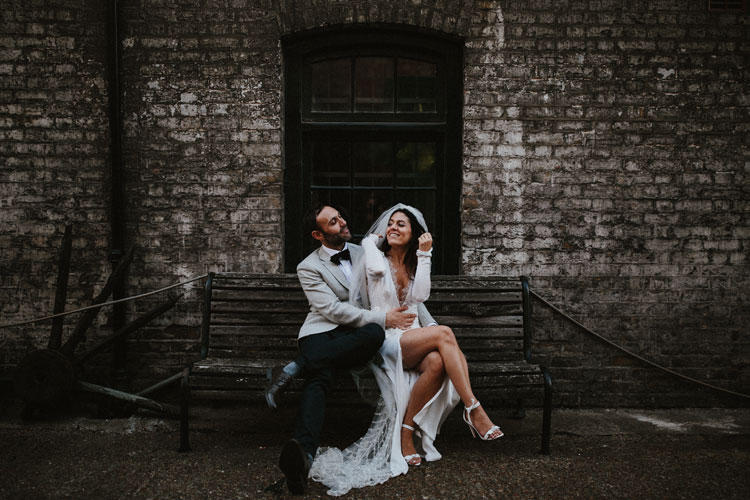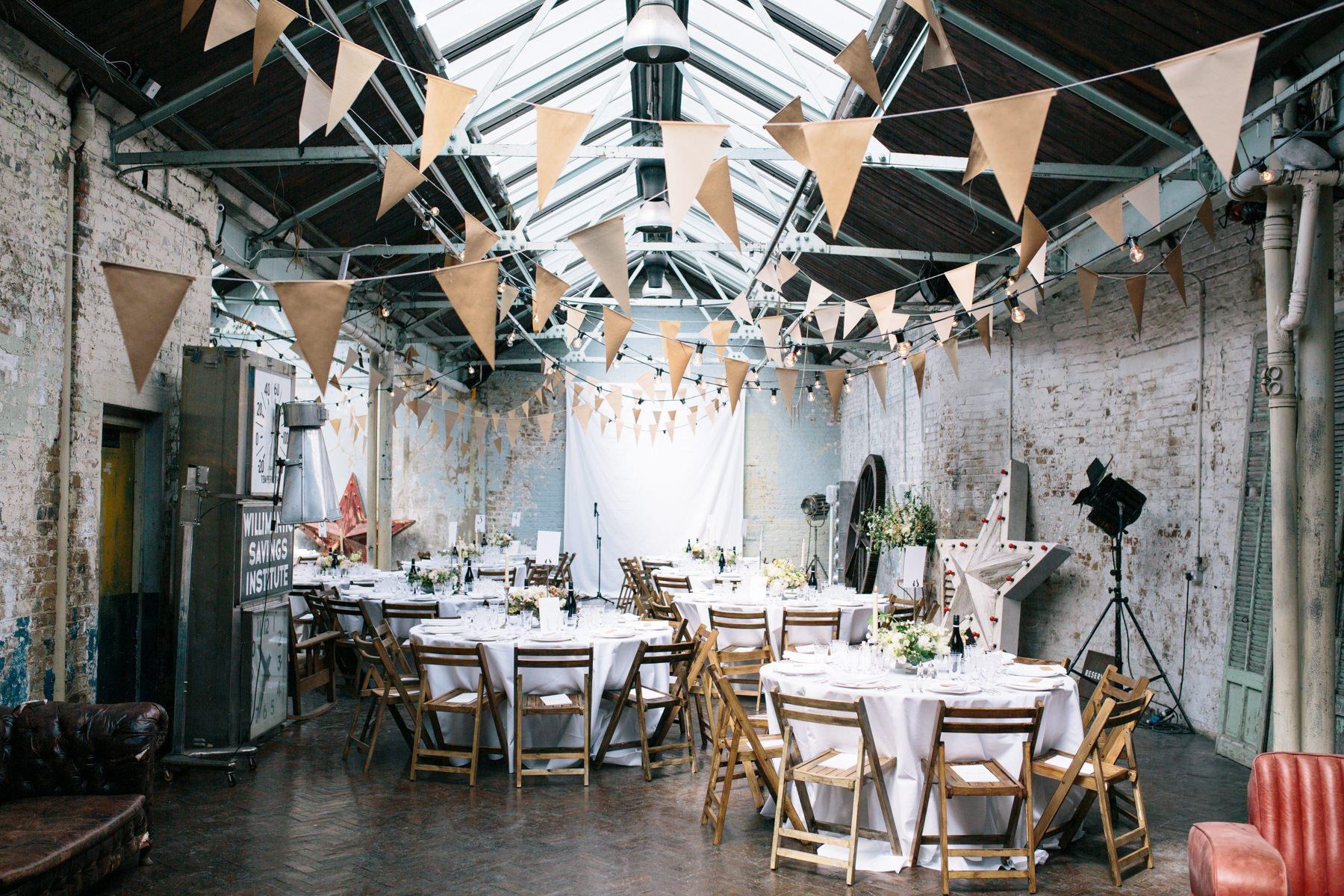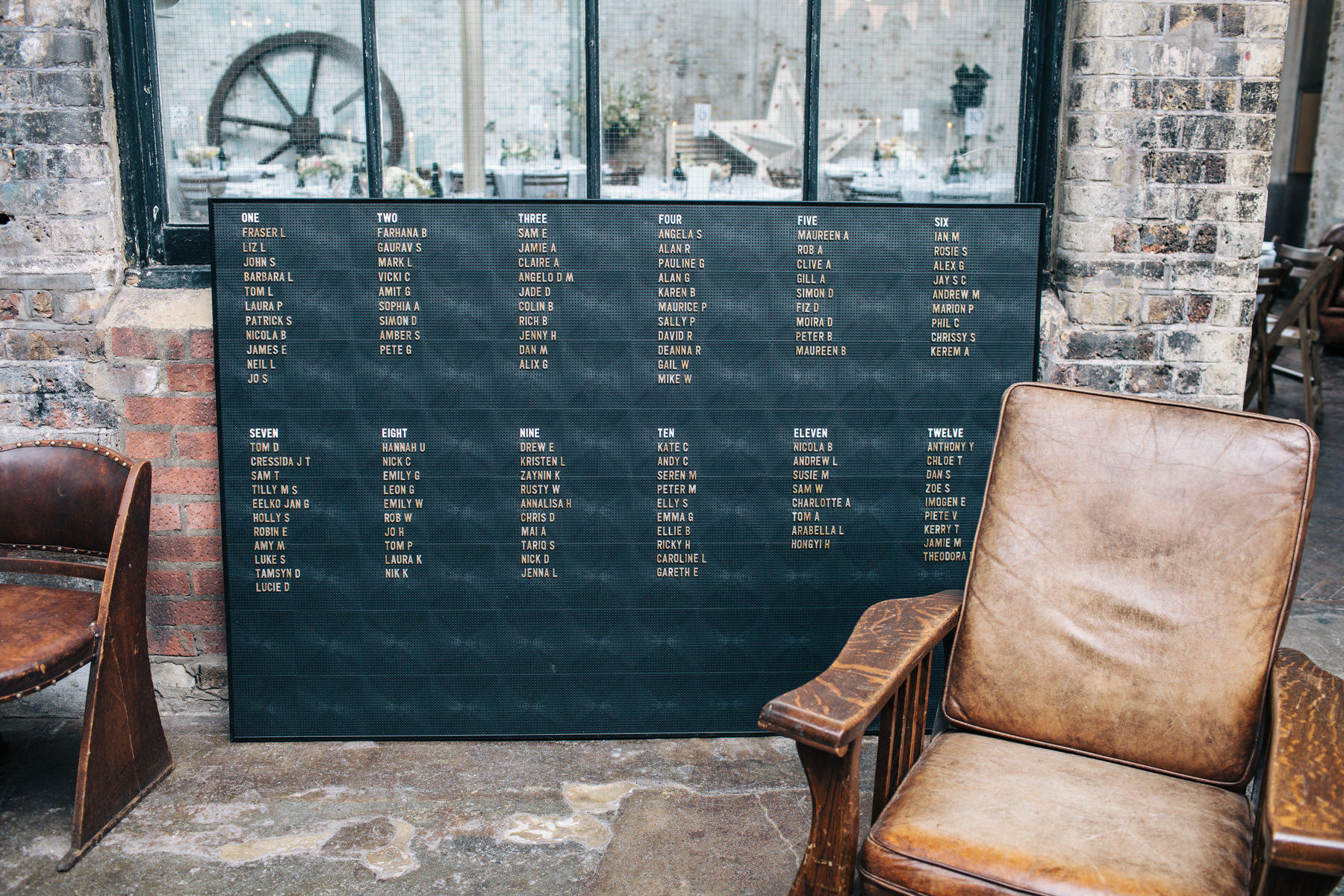 Aisle Style
Remember when we said no rules apply? The same counts for your aisle style! Team an untraditional wedding venue with a cool and edgy wedding outfit. We love working with brides and grooms that rock leather jackets, trilby hats and colour-popping accessories on their wedding day. If your hubby-to-be doesn't fancy the thought of wearing a three-piece suit, consider pairing braces and a bow tie with a simple shirt and pair of chinos. If you never wear heels, don a pair of converses instead! You want to feel confident and comfortable on the most important day of your life, so be sure to wear something you love.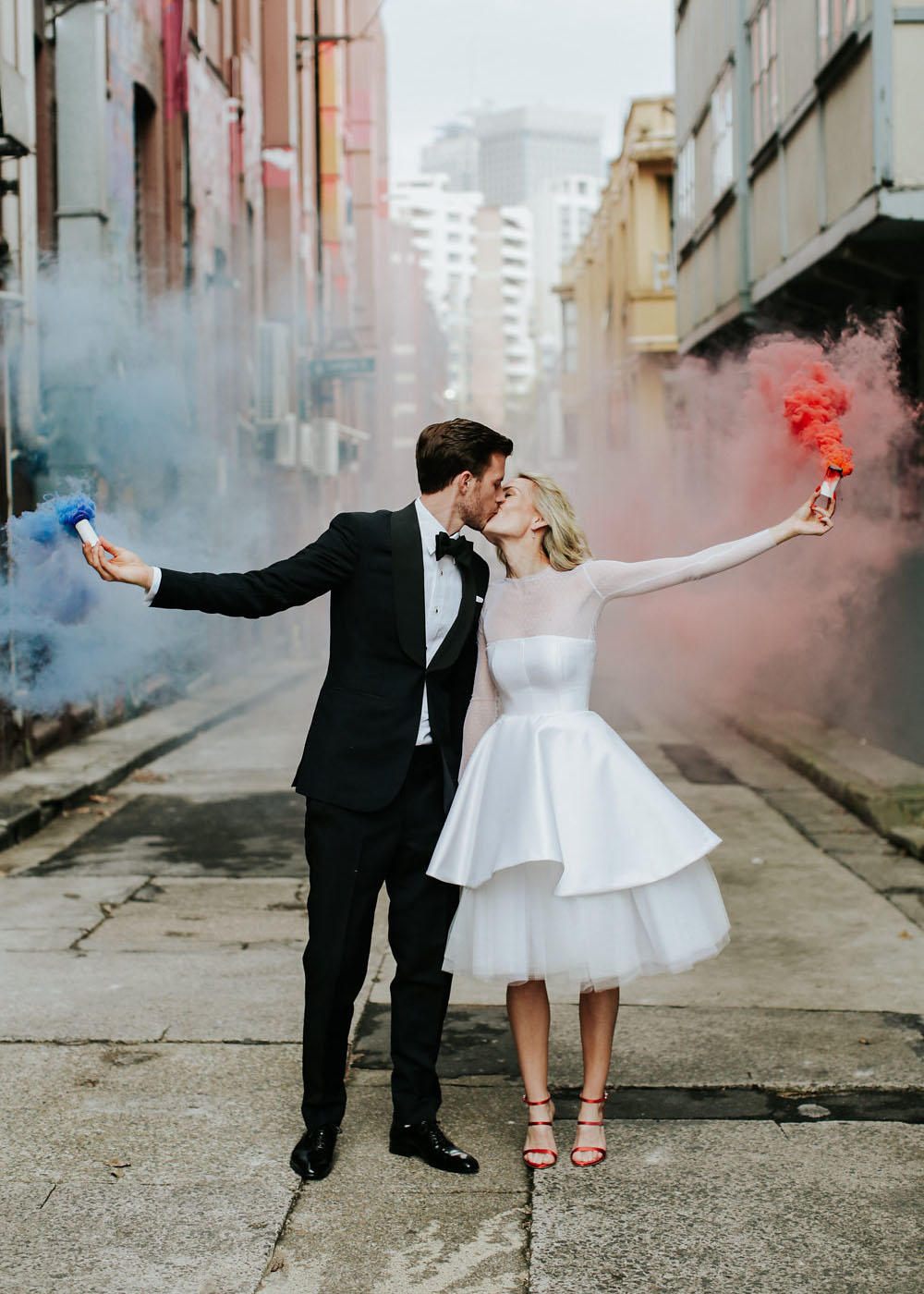 Statement Backdrops
As London wedding planners, we've seen some of the most striking and unusual backdrops that city weddings have to offer and we can assure you, they make for the most magical photographs. From graffiti-adorned walls to industrial buildings, a statement backdrop is guaranteed to make your urban wedding stand out from the crowd.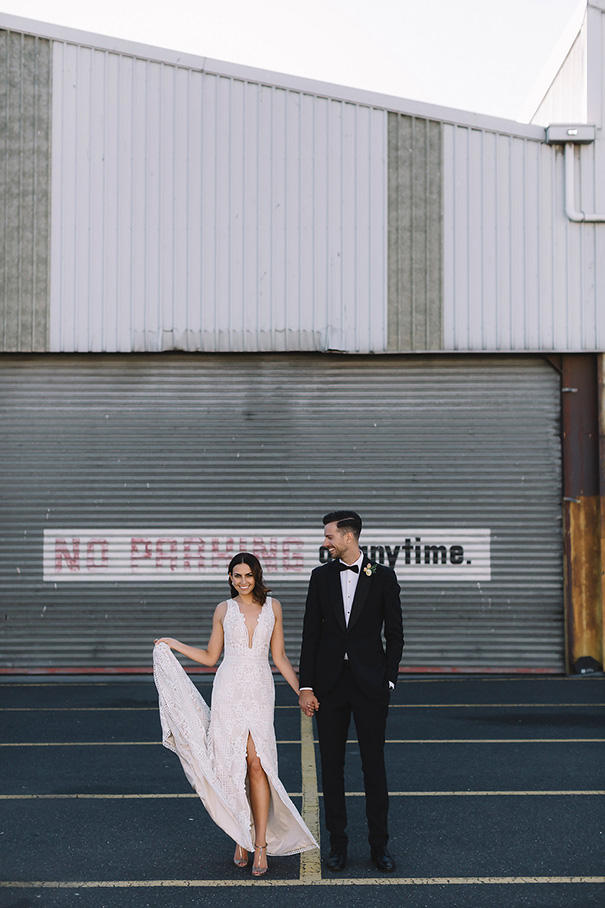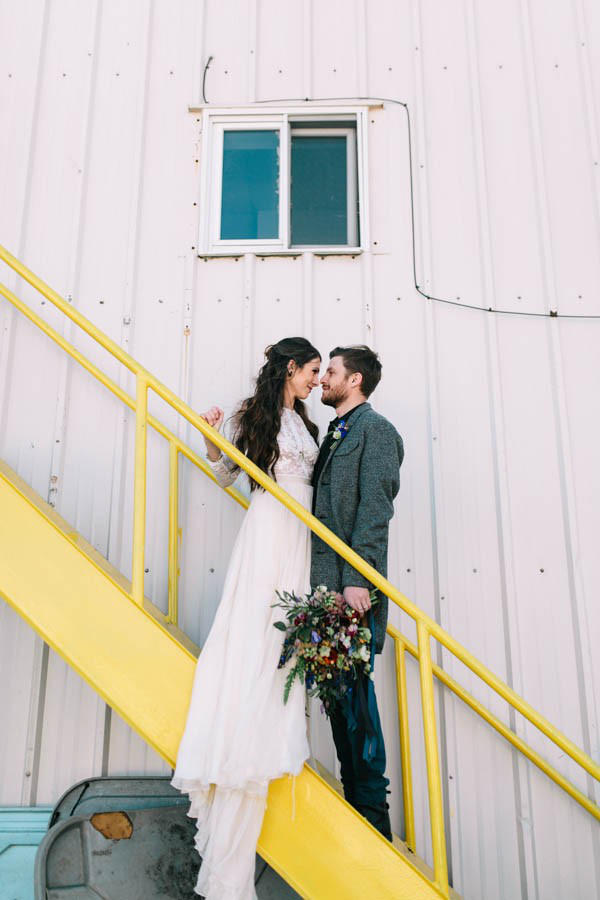 Details & Decorations
We've seen some incredible wedding trends this year and we love that our couples are getting ultra-creative when it comes to their details and decorations. Brides and grooms are still loving huge hanging installations using ladders, flowers and foliage, statement centrepieces made out of concrete blocks and welcoming lounge areas with vintage armchairs and couches. The options really are endless but each and every one is guaranteed to create an utterly awesome wedding day.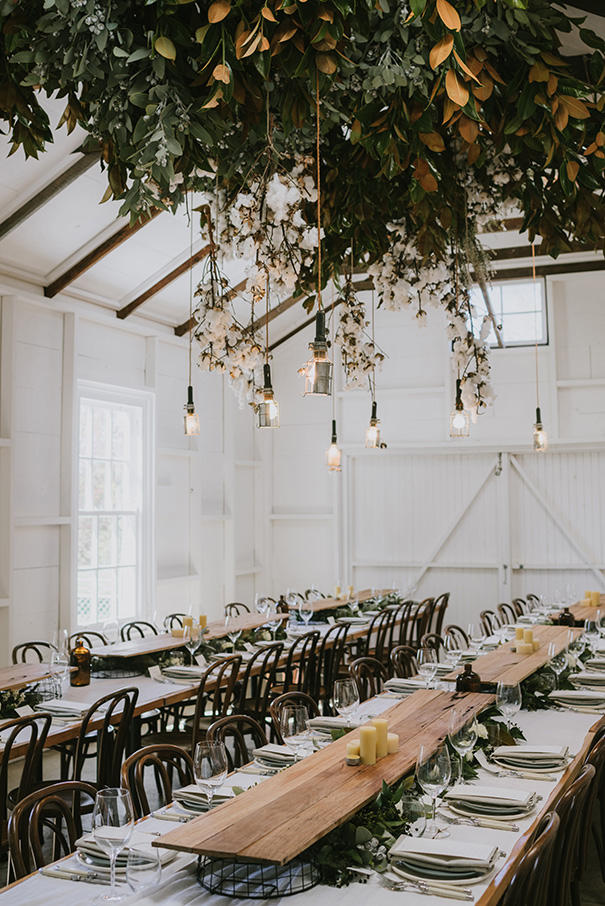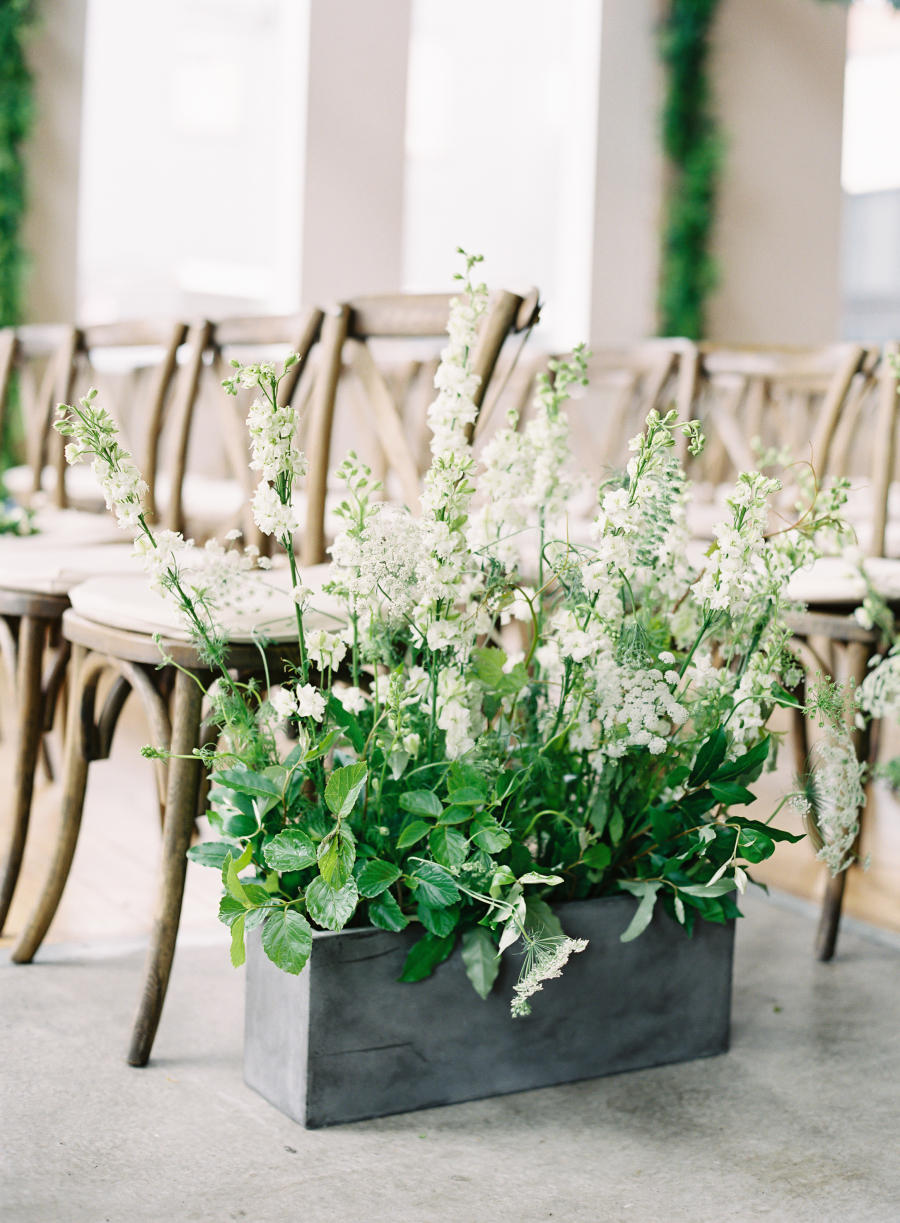 An urban wedding is the perfect excuse to let your imagination run wild and spoil your guests with a celebration that really does stand out from the crowd. If you're dreaming of a chic city wedding or if you're looking for an urban wedding planner, be sure to get in touch and we'd love to help you pull off the perfect day.
Photography Credits (in order shown)
www.jamesfrostphotoblog.com / www.robbinsphotographic.com / www.robbinsphotographic.com / www.larahotz.com / www.lovekatieandsarah.com / www.leahfisher.com and www.emilydelamater.com / www.madelinedruce.com / www.omalleyphotographers.com