What could be more luxurious than a velvet wedding theme? From the beautiful range of colours to the plush material itself, we have fallen head over heels in love with the thought of a velvet-inspired wedding day. Velvet actually works beautifully alongside a variety of different materials – from exposed brick, industrial concrete or weathered wood – it's an urban wedding lover's perfect material! It's a wonderful choice for a wedding of any colour scheme, season or style and it's easy to make it work for you and your big day. If this sounds like your idea of heaven, we suggest you read on to feel inspired…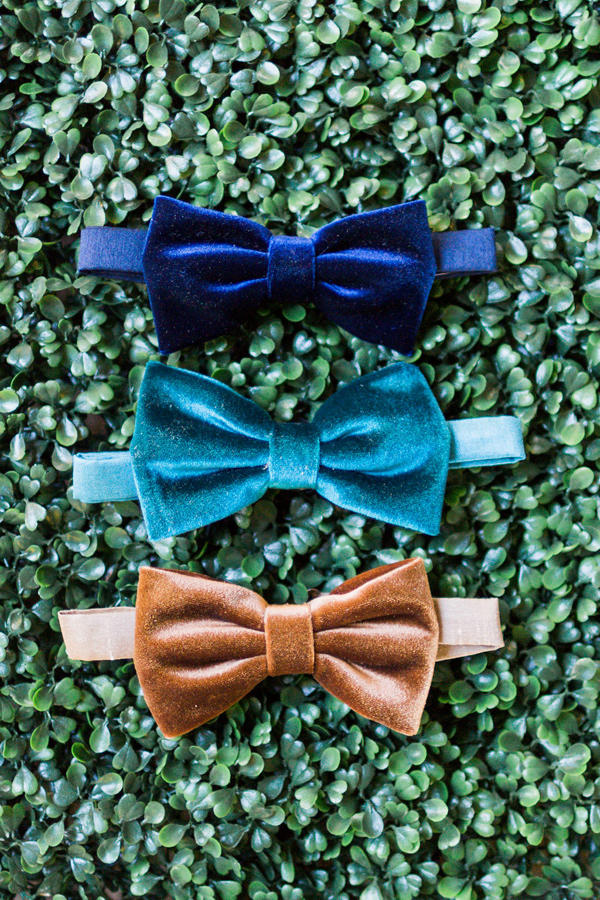 Velvet is a particularly perfect choice for your aisle style if you're tying the knot in the Autumn or Winter months. It'll keep you feeling warm and cosy, without compromising on style. Velvet can also warm up an industrial or warehouse wedding.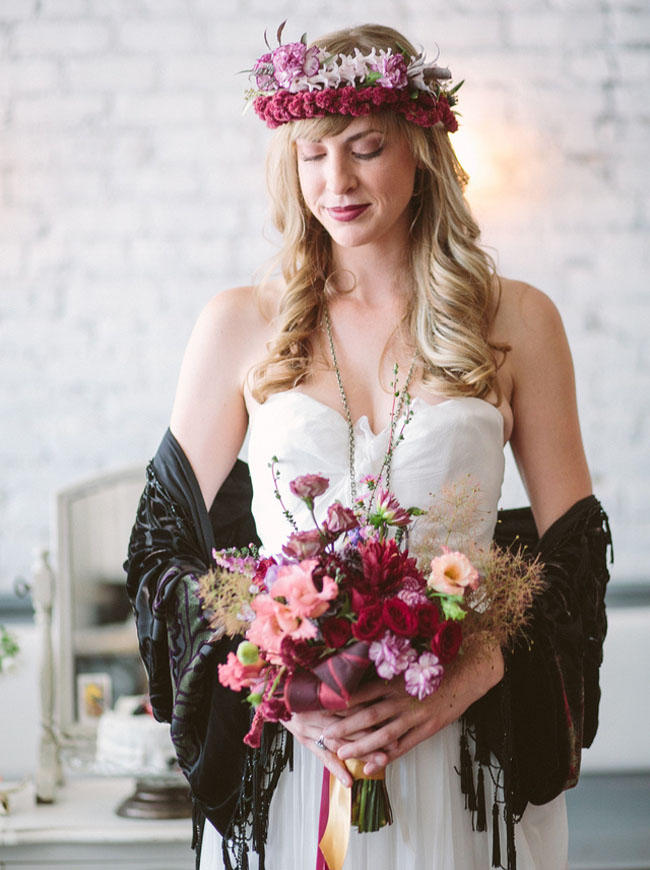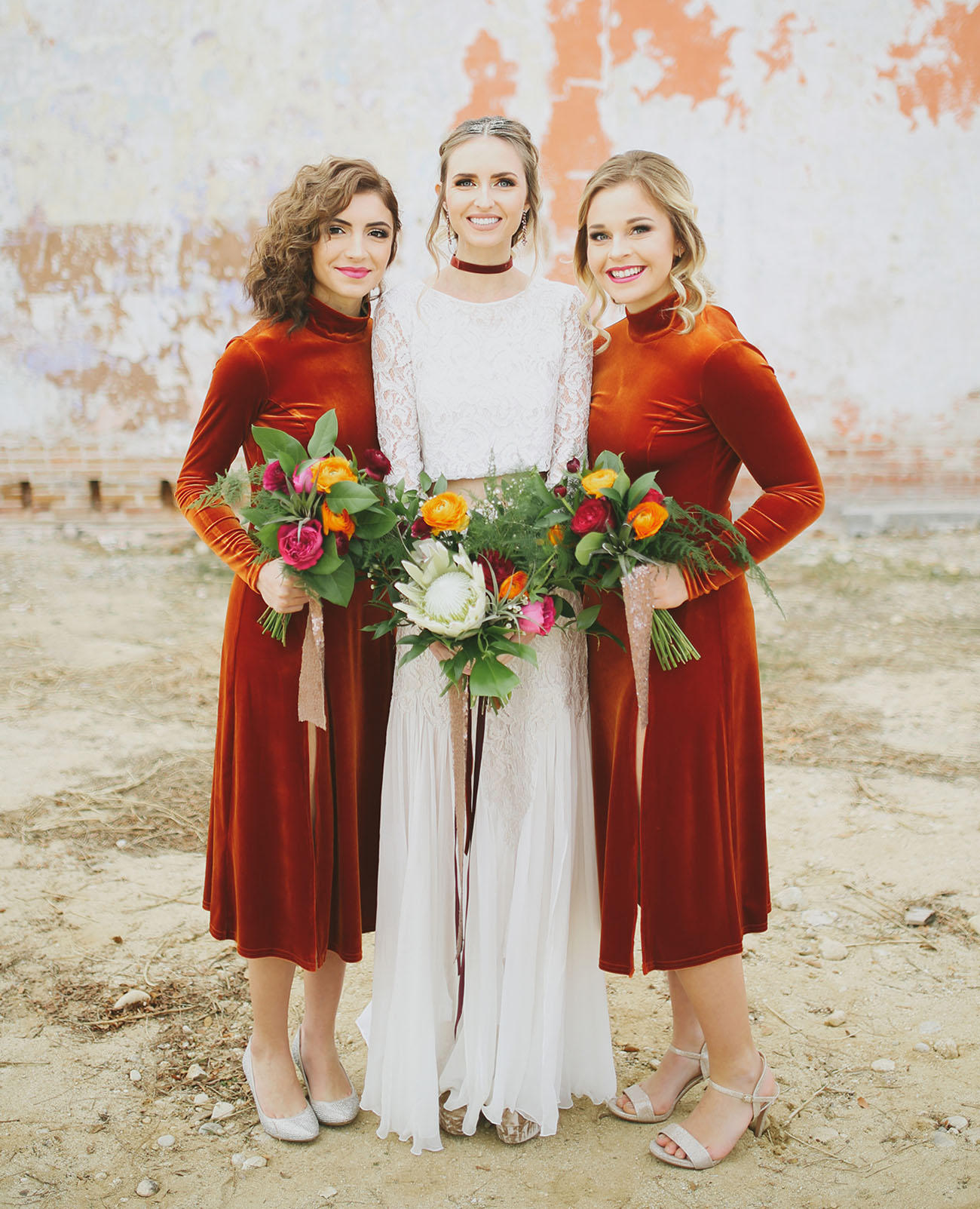 A sumptuous velvet wedding shawl looks striking paired with a wedding gown. A simple pair of velvet wedding shoes will add a dash of opulence to your bridal look and they'll look so glam peeping out from under your gown. When it comes to your wedding bouquet, make it stand out by tying a plush ribbon around the stems in your chosen colour scheme. Velvet dresses are a fabulous option for your bridesmaids to wear, but you could opt for velvet skirts teamed with lace tops for an ultra-stylish look and a nod towards the two-piece ensemble trend. The groom-to-be is fortunate that velvet wedding jackets are predicted to be big news for the upcoming year. But don't forget about the smaller details of the groom's outfit either – from velvet bow-ties to a pair of velvet shoes.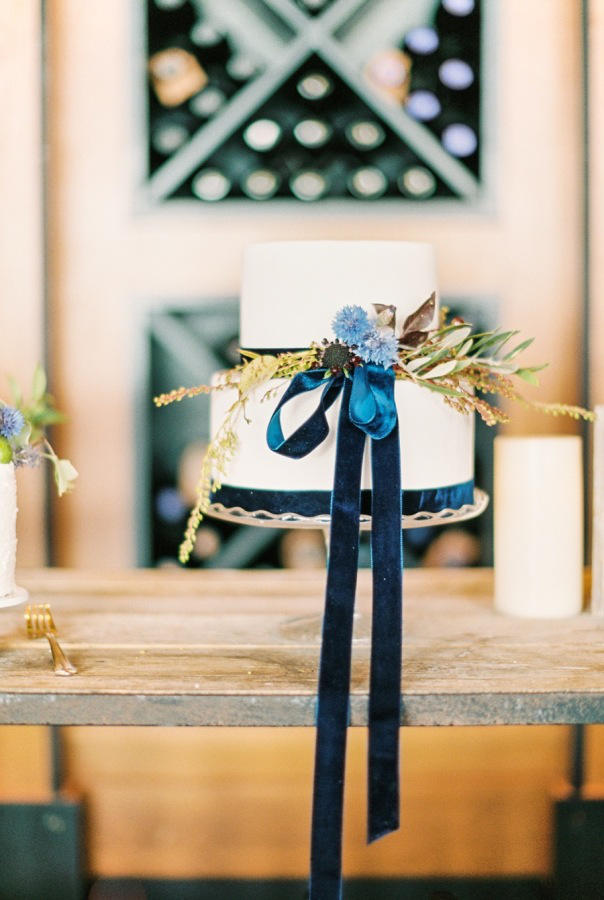 While velvet ribbons are a gorgeous accessory for your wedding bouquet they can also be used throughout your velvet wedding. From adding the finishing touches to your stationery to giving your wedding cake an extra touch of luxury, they're a purse-friendly way of giving your wedding day a plush velvet vibe. Speaking of wedding cakes, we feel a delicious velvet wedding cake is an absolute must-have. Alternatively, you could offer your guests miniature velvet cupcakes as wedding favours.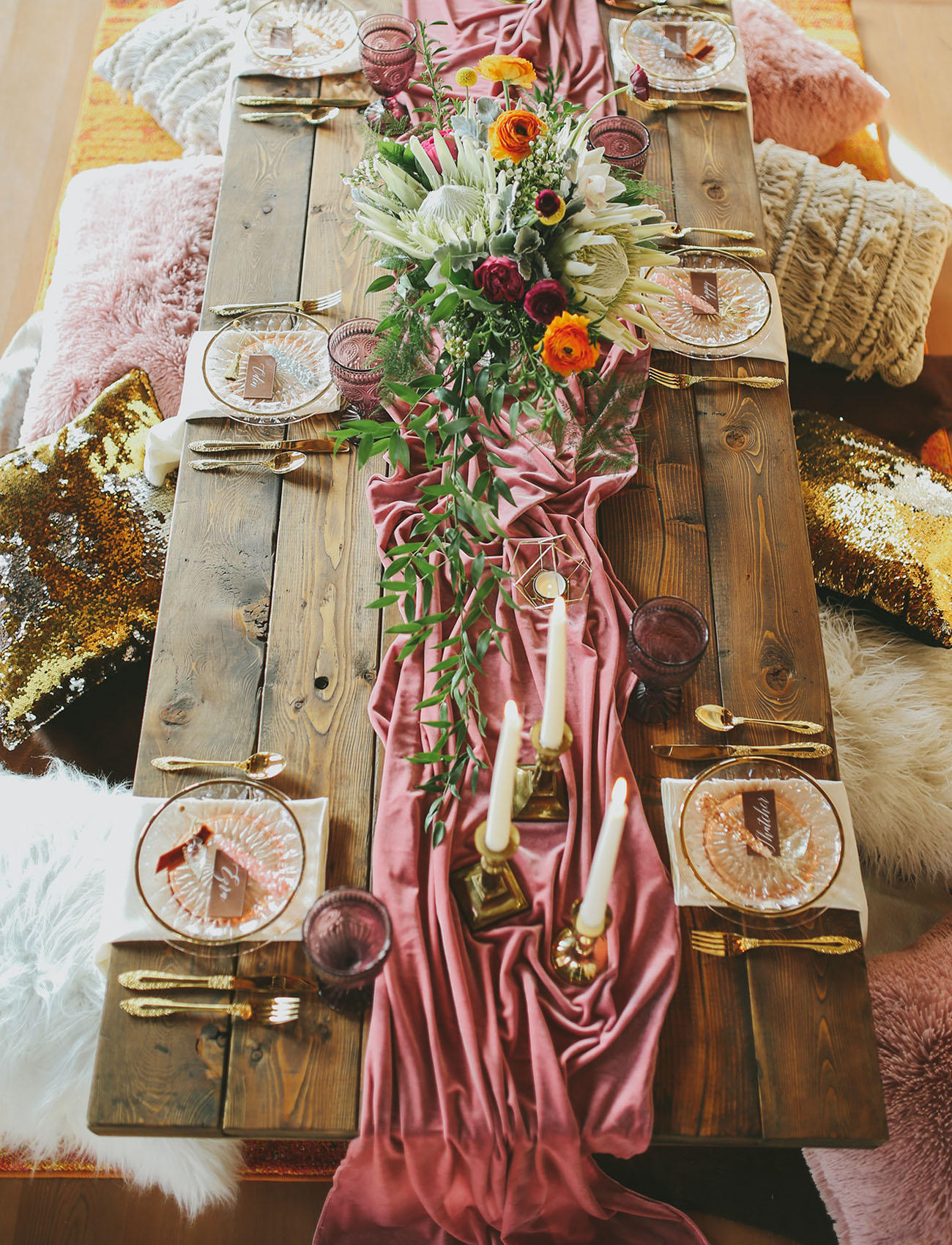 When it comes to your velvet wedding tables, a velvet table runner or cloth works beautifully as a base. Work in lots of wild greenery and metallic candlesticks to create a modern and contemporary theme with a luxurious twist. Velvet is all about being extravagant and making a statement and it goes hand in hand with an abundance of metallic details – from candlesticks to cutlery! Metallic gold chairs are a fab fit for a warehouse or urban wedding. Instead of using chair covers to make the 'bride' and 'groom' chairs stand out, why not use plush velvet chairs to make a statement. You'll feel like royalty at your velvet wedding reception and rightly so!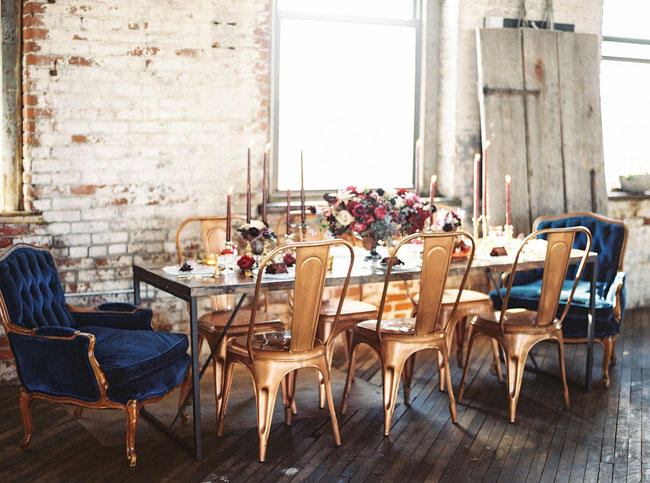 You can easily pull off a chic velvet wedding through the smaller details of your wedding day – from décor to dresses, stationery to styling. The beauty of velvet is that it works at any venue – whether you're dreaming of an urban city celebration or an understated warehouse wedding. Plus, you can pick any colour scheme you fancy with a velvet wedding, the options are endless.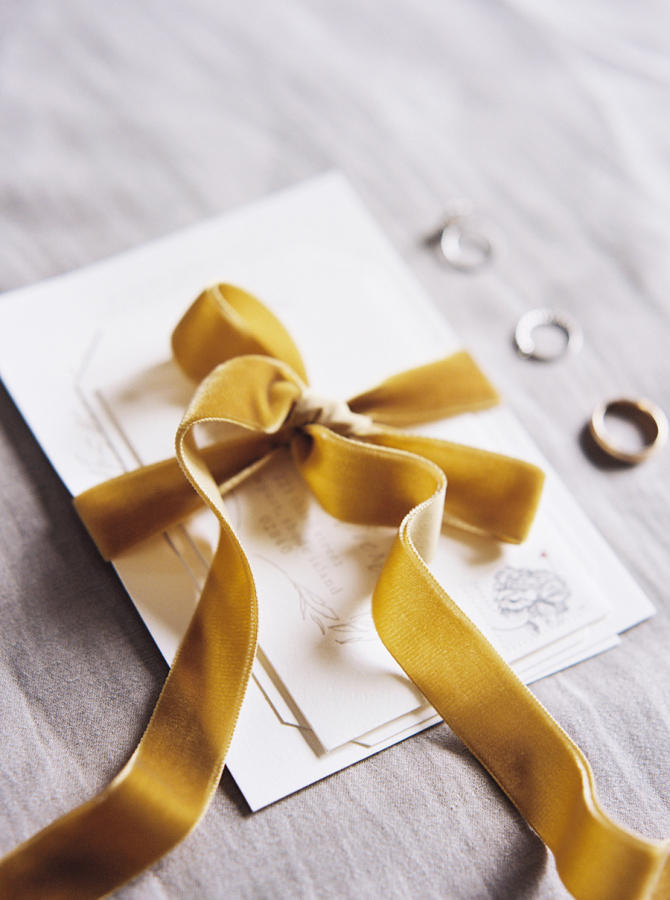 For more inspiration make sure you keep an eye on our blog on the last day of every month where we bring you our Moodboard of the Month!
Related Tags: London Wedding Planner
Photography Credits (in order shown)
www.rodeoandco.com/www.katbevel.com/www.ellaflorence.com/www.lisaodwyer.com/www.ellaflorence.com/www.laurenfairphotography.com/www.sallypinera.com