While we adore the chic simplicity of an urban, industrial or warehouse wedding venue, we can't help but love it when couples add an explosion of colour into their wedding day. If you have a vibrant, bright and energetic personality, you want that to reflect through your theme and what better way to do that than with an eclectic colour scheme? Find out how you can transform your wedding day into a carnival of colour…
So if you've landed on our page we assume that you're considering a stylish city wedding venue or a location with an edgy, industrial vibe. And fortunately, they're the perfect match for a vibrant rainbow-inspired colour scheme. From paint-splatted ceremony backdrops bursting with colour to rows and rows of bright pom-poms, there are so many glorious ways of adding a splash of colour to your venue. Neon letters gracing the walls, ribbon garlands hanging from the ceiling or even colourful Edison bulbs will all look spectacular.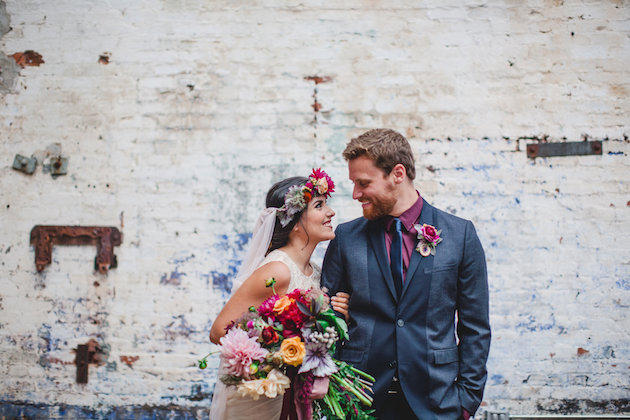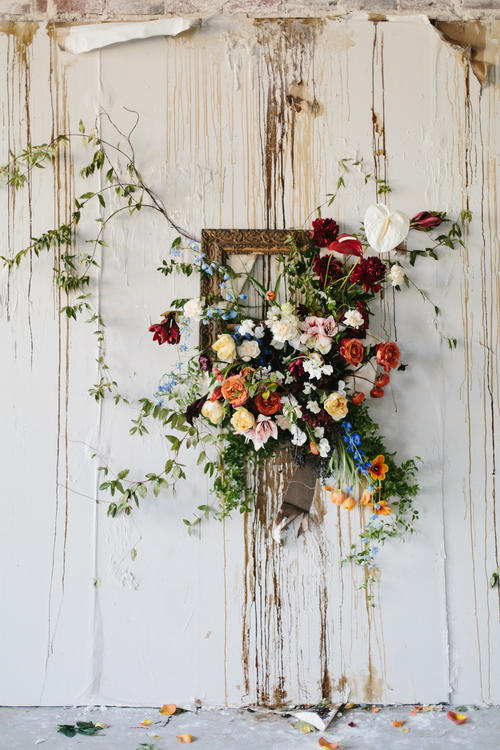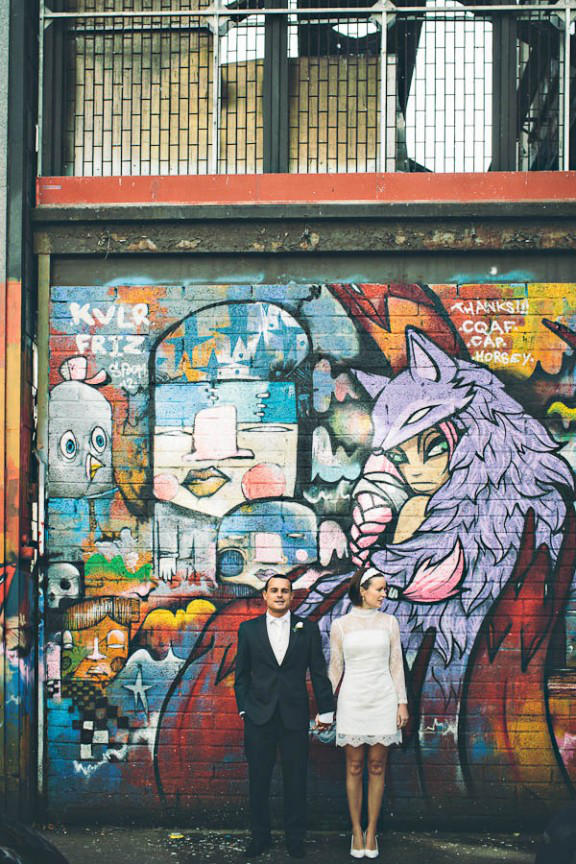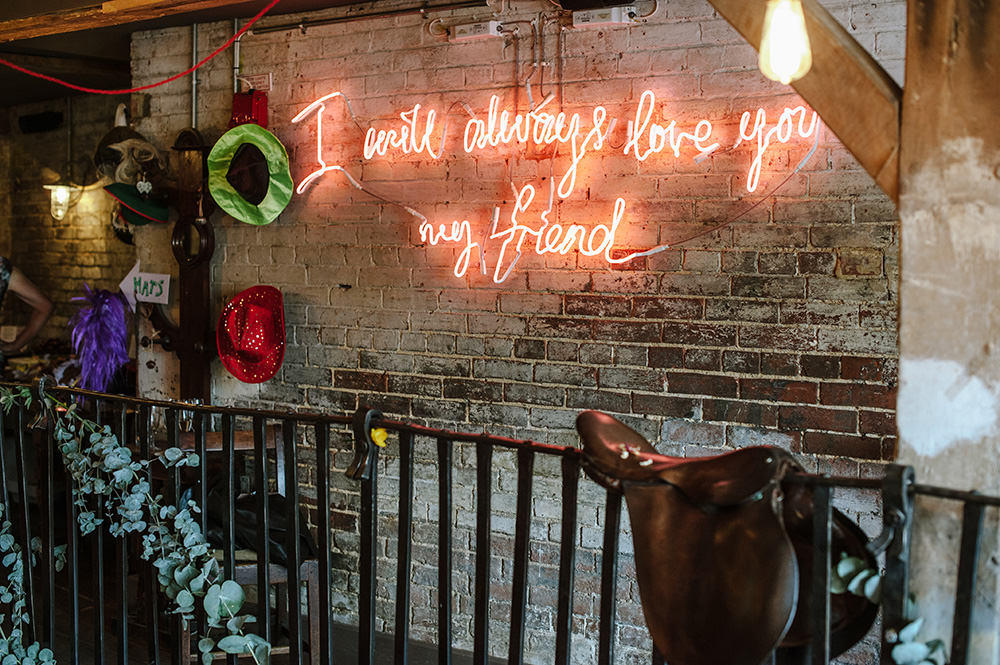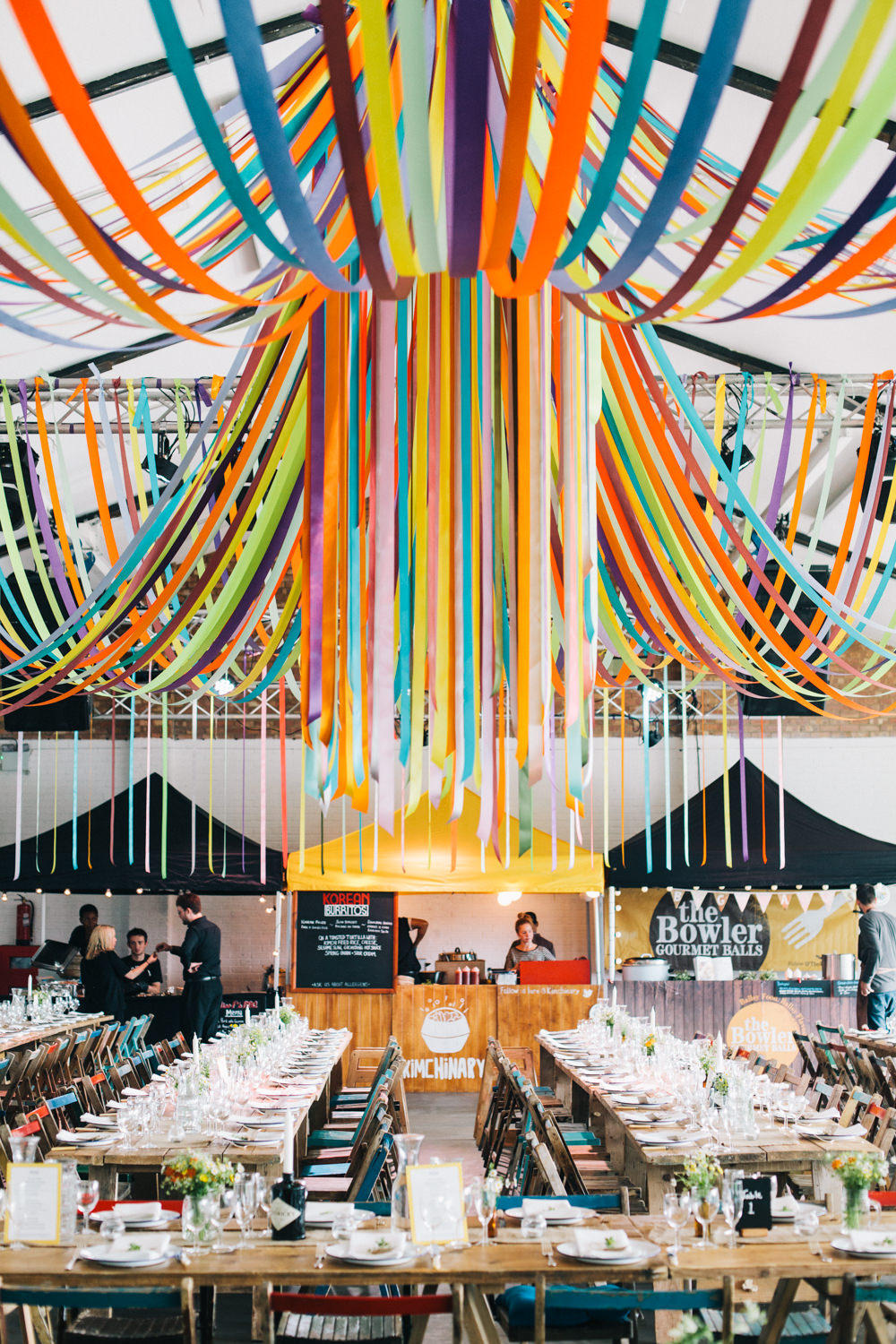 When it comes to your wedding tables, we're still huge fans of using mix and match chairs. From bright greens, mustard yellow and statement red, your chairs can have a huge impact at your wedding venue. Plus, your guests will love seeing something a little different at a wedding. You can also use them for your wedding ceremony seating.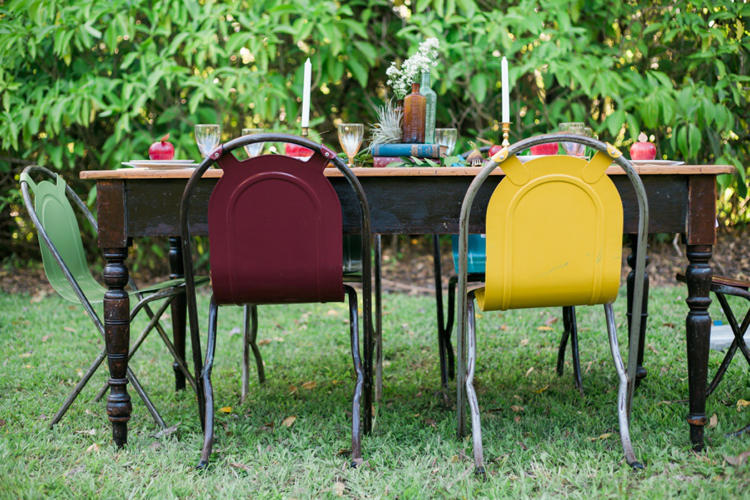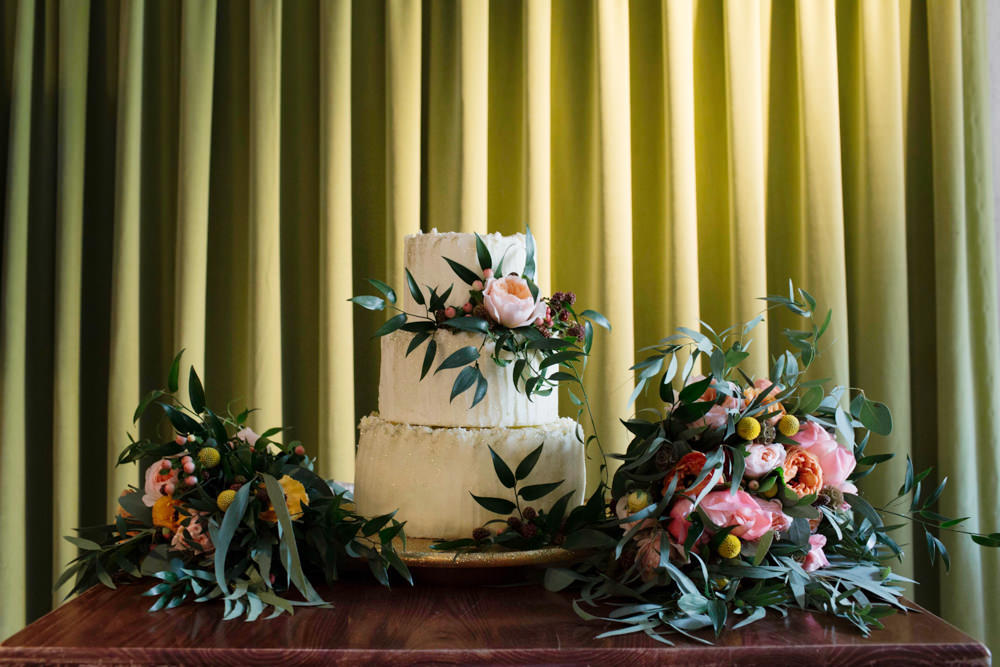 We love the fact that couples can get so creative with their aisle style, and long gone are the days where brides were restricted to a traditional white wedding gown. Dresses adorned with colourful embroidery and floral details are one of the biggest bridal fashion trends for the year ahead, and they're the perfect fit for this fabulous theme. You can rock a colourful pair of heels, an elaborate floral gown or even a bright jacket – the choice is yours so wear something that truly reflects your individual style. The same goes for the groom – if you love that bright orange bow-tie, wear it! Here at Carmela Weddings, we believe there are no rules or roads to follow, so make your own! It's the easiest way to make your big day stand-out.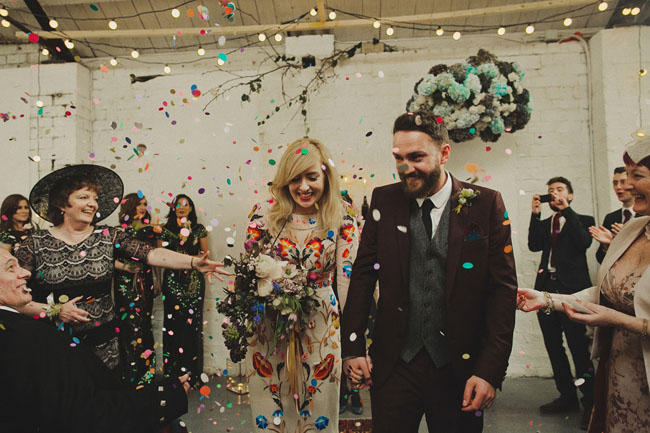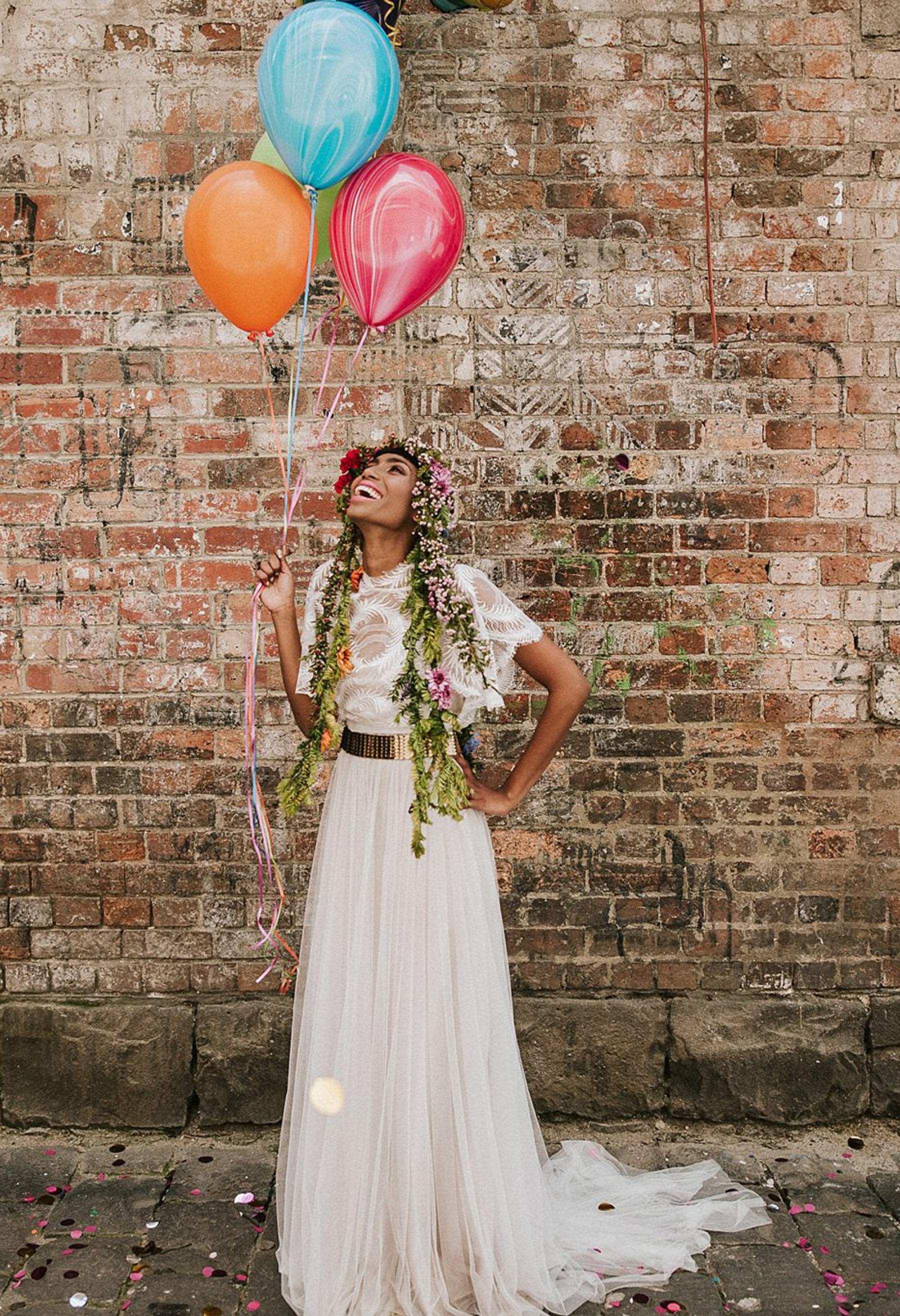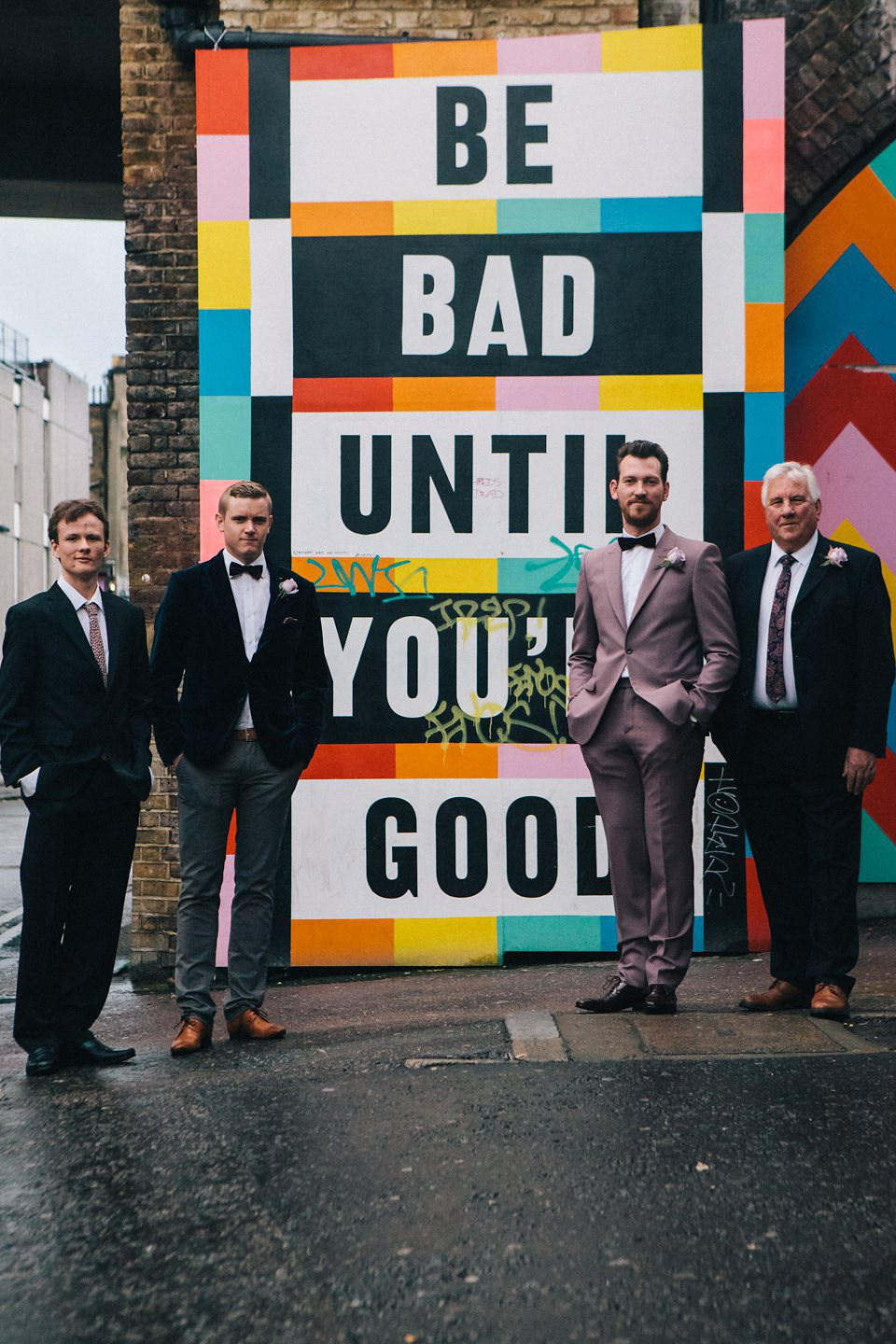 A colourful wedding theme also fits with a number of different styles, whether that's retro, industrial or floral. We adore a 'retro-meets-urban' wedding theme (you can read more about that here), and there are lots of subtle ways to give your big day a vintage touch. From vinyl's featuring colourful illustrations as table names to an old-fashioned telephone on your guest table, these colourful details will transport your guests to a yesteryear. Love the thought of a colourful wedding with a modern vibe? Then opt for industrial light up letters adorned with bright blooms.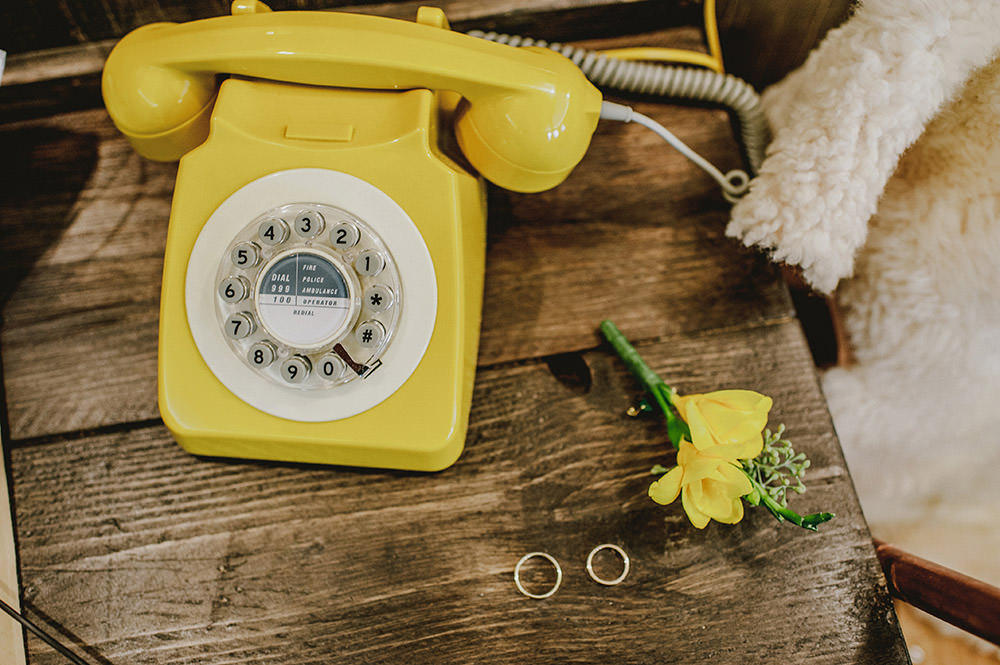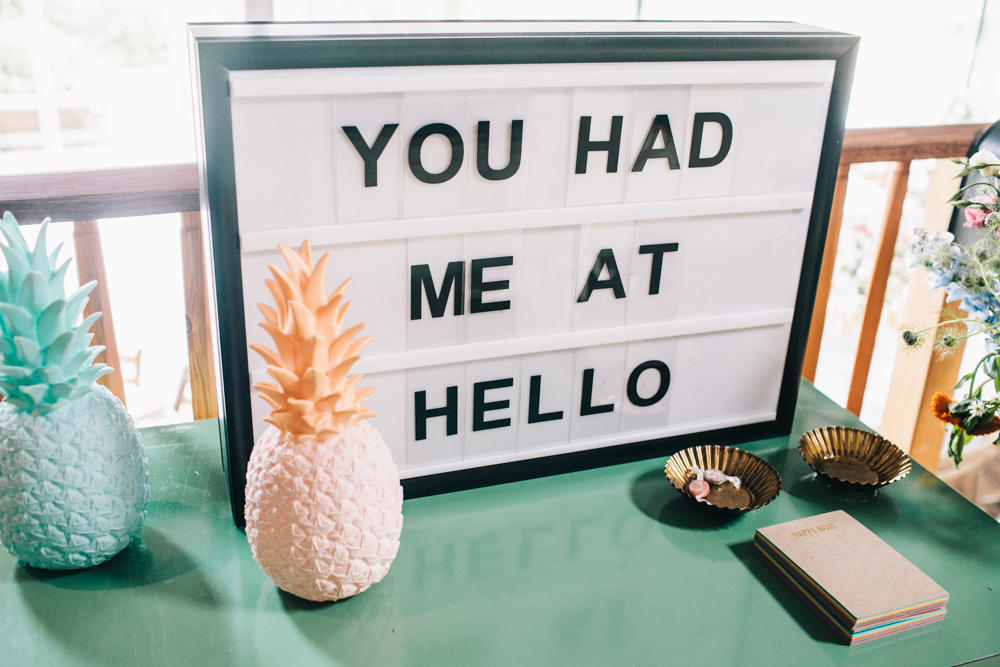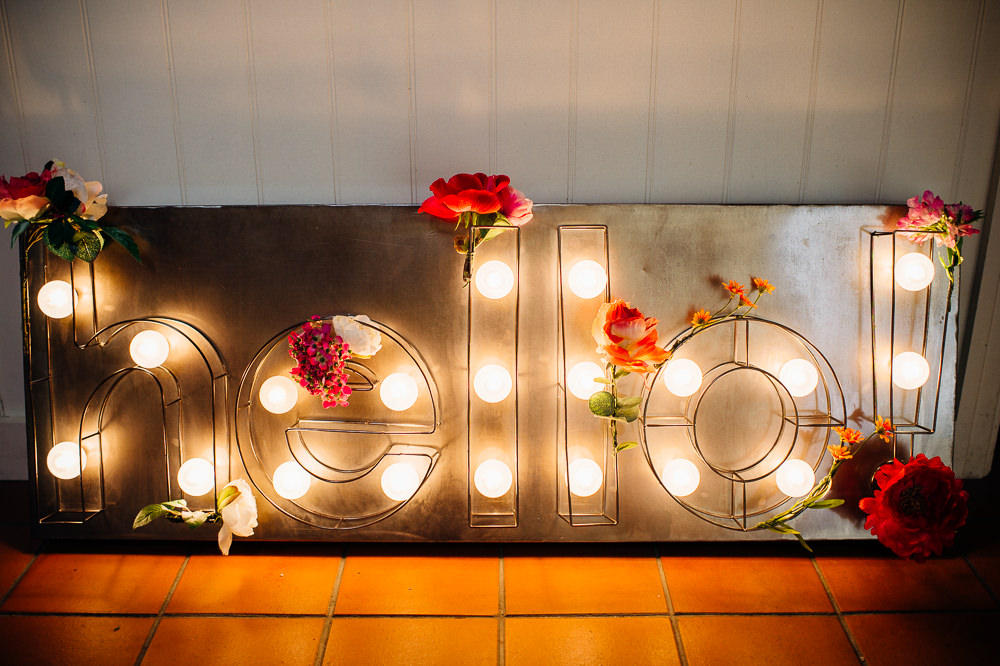 An eclectic colour-popping wedding theme allows couples the opportunity to get truly creative with the chance to inject a burst of colour into their wedding day. Any excuse!
Related Tags: Wedding Planner Surrey | Modern Weddings
Related Tags: Wedding Planners in London
Photography Credits (in order shown)
www.izzyhudginsblog.com / www.mksadler.com / www.campbellphotography.co.uk / www.jmcsweeneyphotography.co.uk / www.robbinsphotographic.com / www.sarahheartsphotography.com / www.heartsonfire.co / www.dandpdayphotography.com.au / www.goldandgrit.com.au / www.eclection-photography.com / www.jmcsweeneyphotography.co.uk / www.robbinsphotographic.com / www.mariannechua.com