There are hundreds of mouth-wateringly delicious wedding cakes out there, with thousands of delectable designs. Understandably, it can make choosing your wedding cake slightly overwhelming – do you want something simple or a masterpiece that's going to wow?! The options really are endless. To help make your decision a little easier, we've picked out our 10 favourite wedding cakes of the moment that are just full of personality. From contemporary to colourful, stylish to stunning, we've got it covered. Cue the wedding cake cravings…
Go darker
You don't often see wedding cakes with black icing – in fact, you don't often see any sort of cake with black icing! Which is why we're including a striking black wedding cake in our top 10 – it's beautifully unique. The contrasting combination of charcoal black icing and pastel peach blooms is truly stunning and is a delicious mixture of masculinity and femininity. Perfection.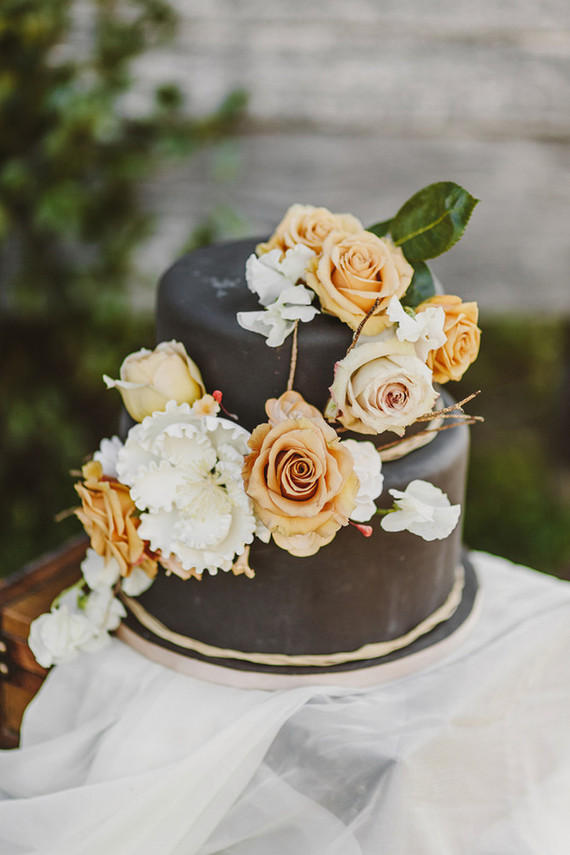 Geometric cool
Geometrics are huge news in the world of weddings this year, so why not incorporate a geometric pattern into your cake? Black and gold is modern and edgy, so you're guaranteed a seriously cool cake.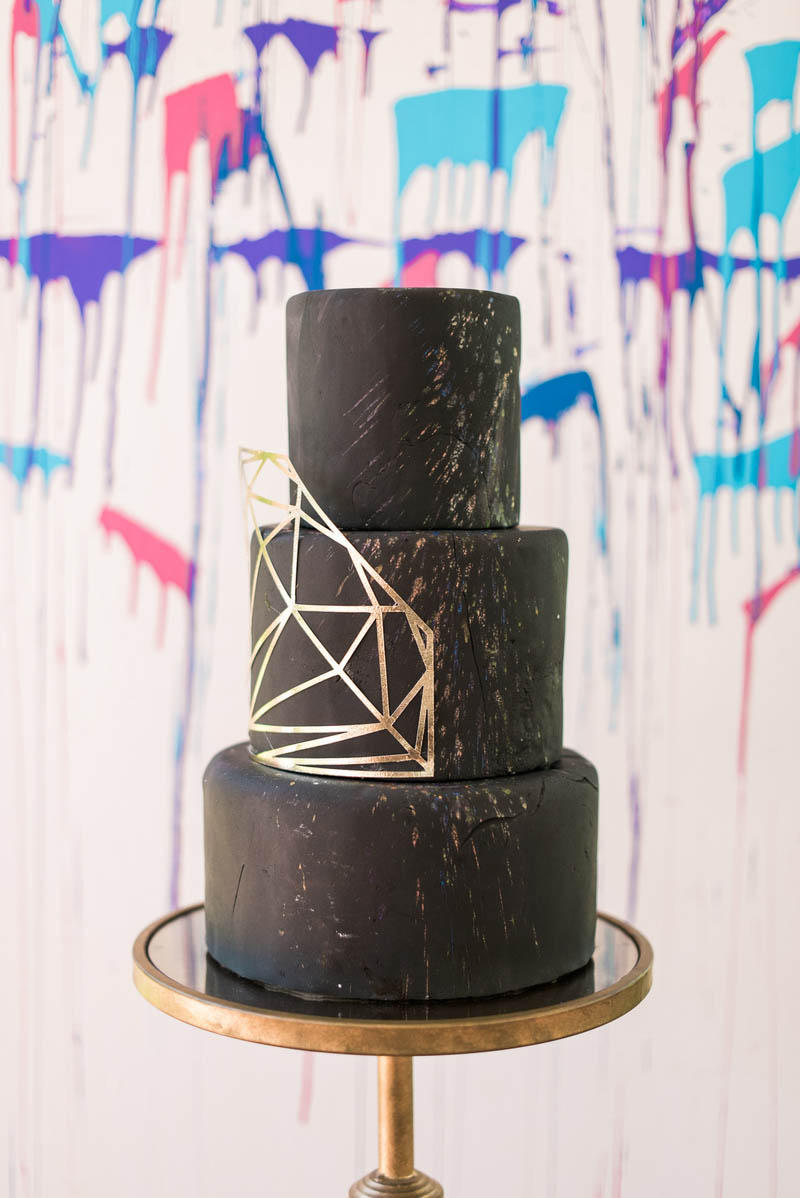 Mosaic luxury
Geometric and mosaic style patterns are both modern and elegant. Combine white and gold for a luxurious take on the contemporary style. Green details and foliage will work wonderfully with this look, and it will be a nod towards a chic botanical theme. Looks great in a warehouse wedding.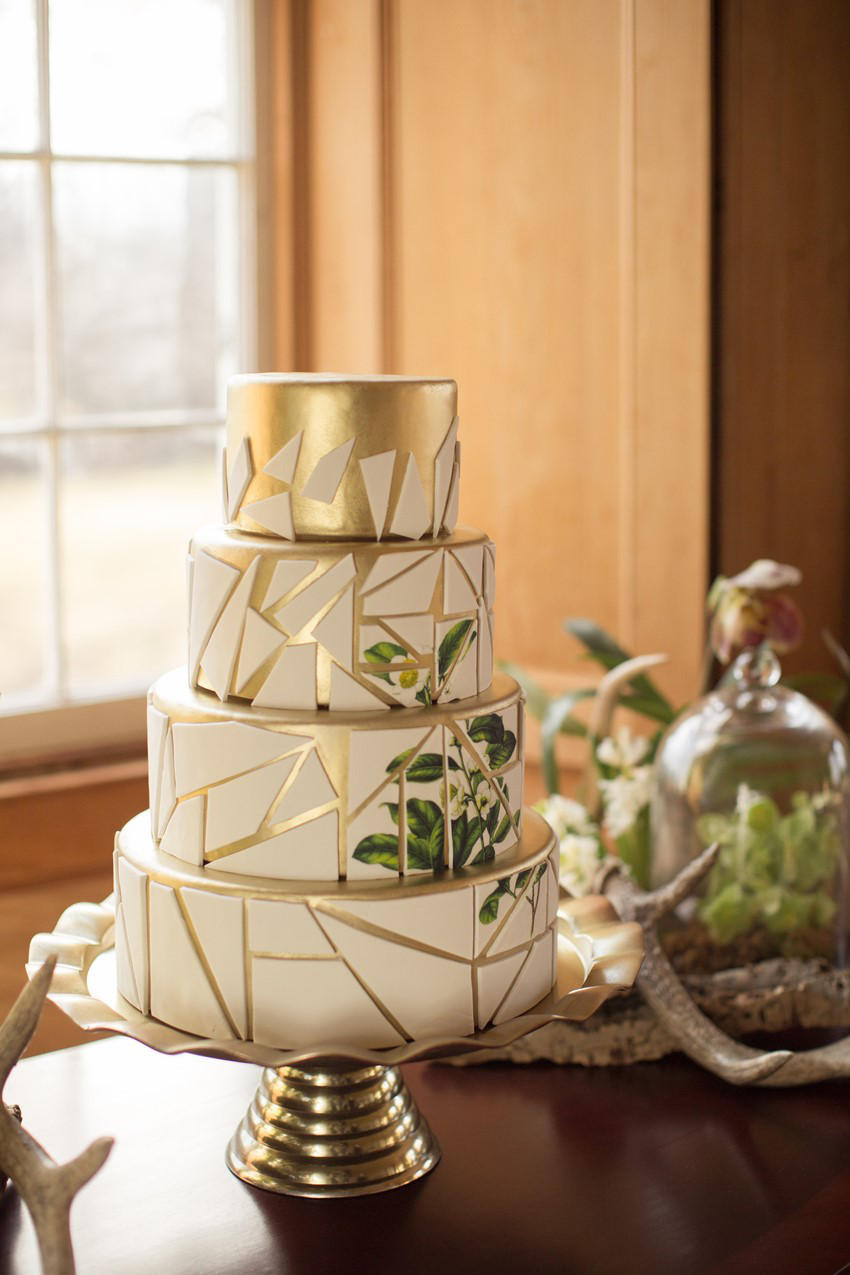 Colour pop
Geometrics don't just have to be metallic: colour-popping cakes are fab, and you can create a show-stopping design! This design looks incredible in a warehouse wedding venue.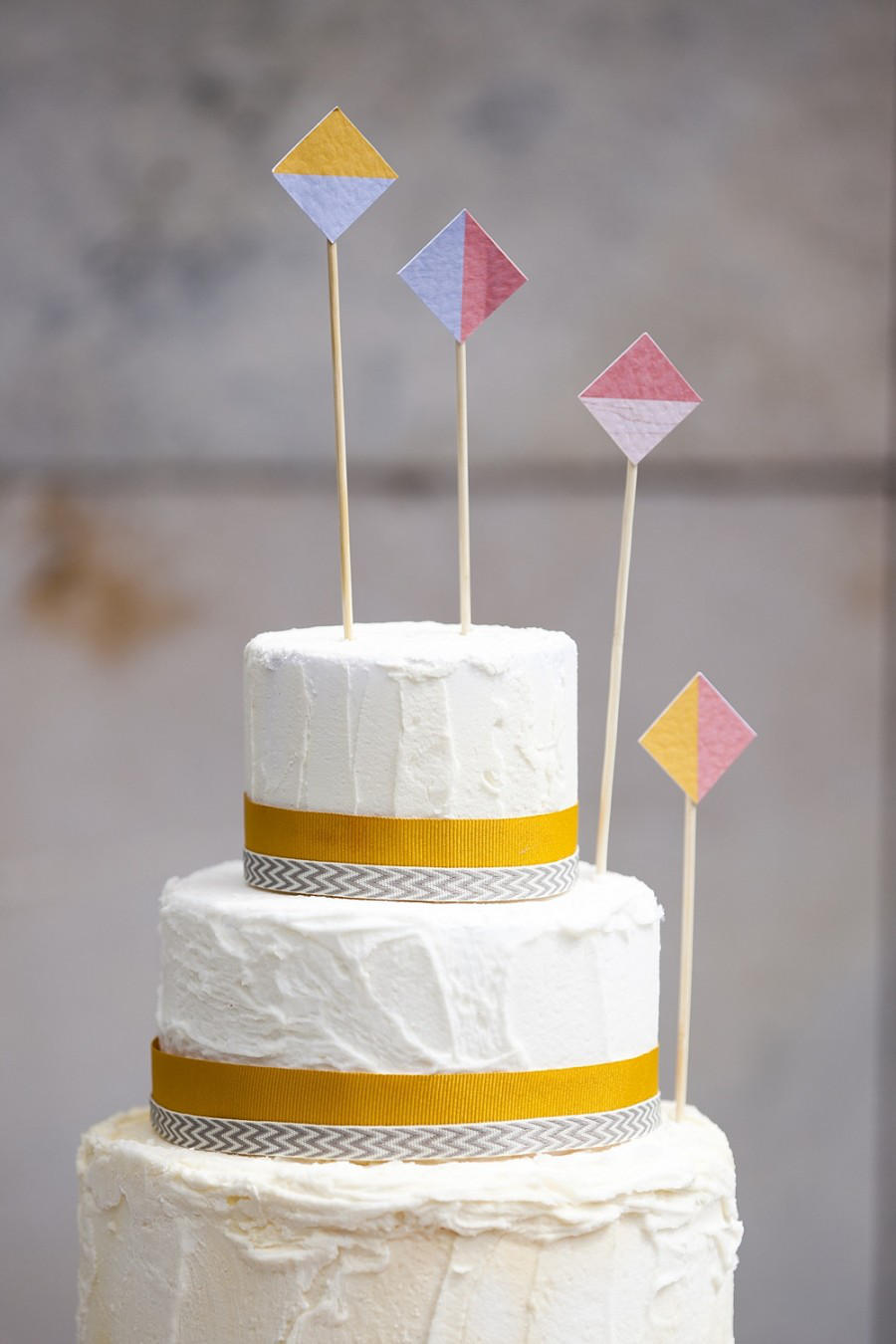 Heavy metal
Metallic wedding cakes first made their appearance on the scene a few years ago, but they're still going strong. Go all out with a completely metallic iced wedding cake – any shade will look stunning. Adorn with contrasting blooms, or keep it simple and understated with a calligraphy cake topper.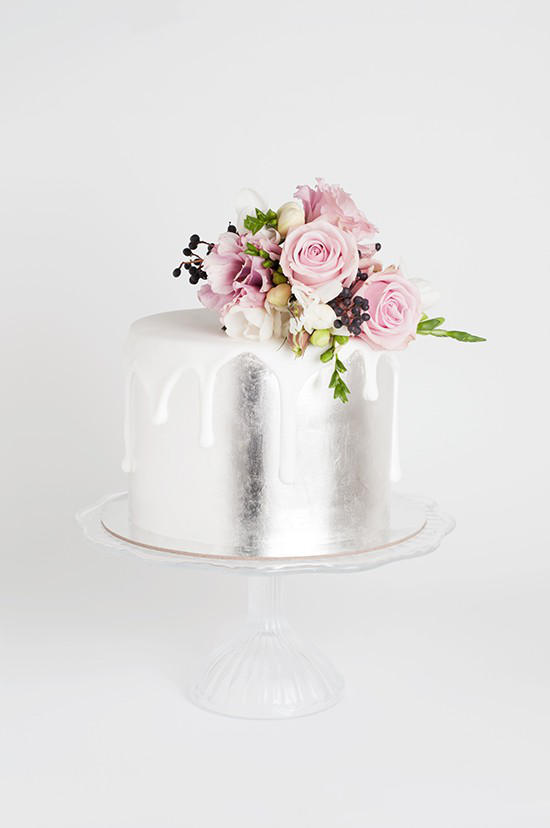 Monochrome metallic
If you want a slightly more modest cake design, why not opt for just one metallic tier? Metallic looks beautifully delicious with watercolour icing or statement black icing. Mix and match the tiers to suit you! Perfect for an industrial theme.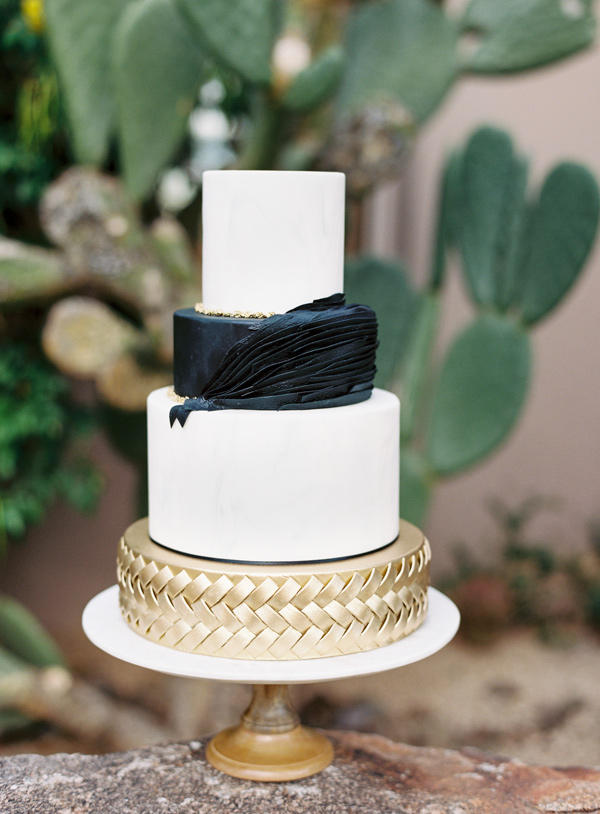 Get arty
Who doesn't love some modern calligraphy? Whether it's your stationery, signage or even your wedding cake – it's going to look incredible. You could ask your cake maker to write your favourite romantic quotes all over your wedding cake in calligraphy font. It'll be completely unique to you and your partner, and you know no other couple will have it!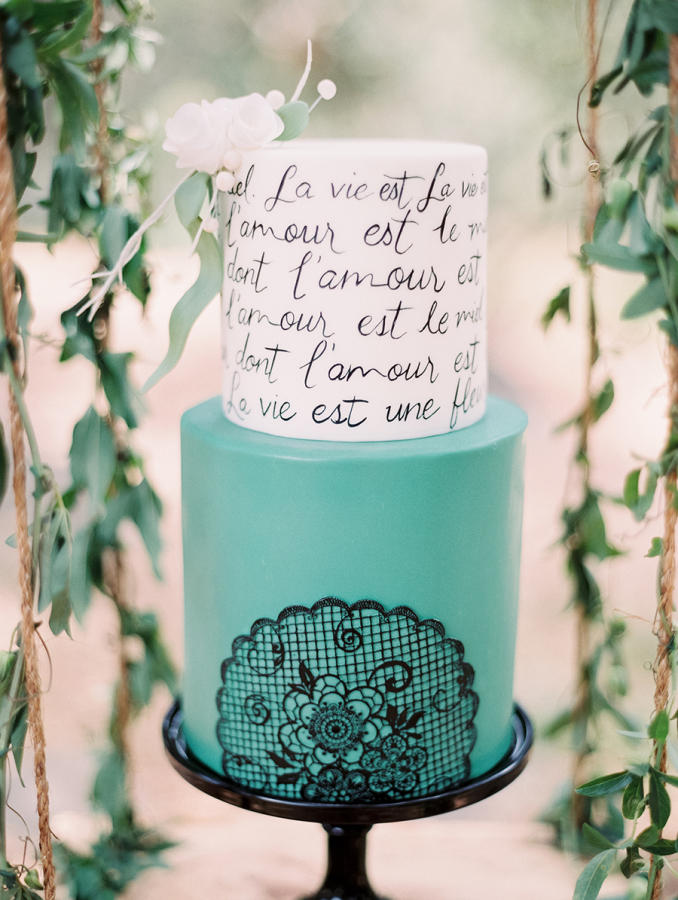 Stop the show
A show-stopper wedding cake can easily be the focal point of your wedding reception. Incorporate your wedding theme into your cake style – whether that's colour-popping icing or a variety of stunning flowers. Huge tiers in a variety of shapes and sizes will look incredible, and far too good to eat.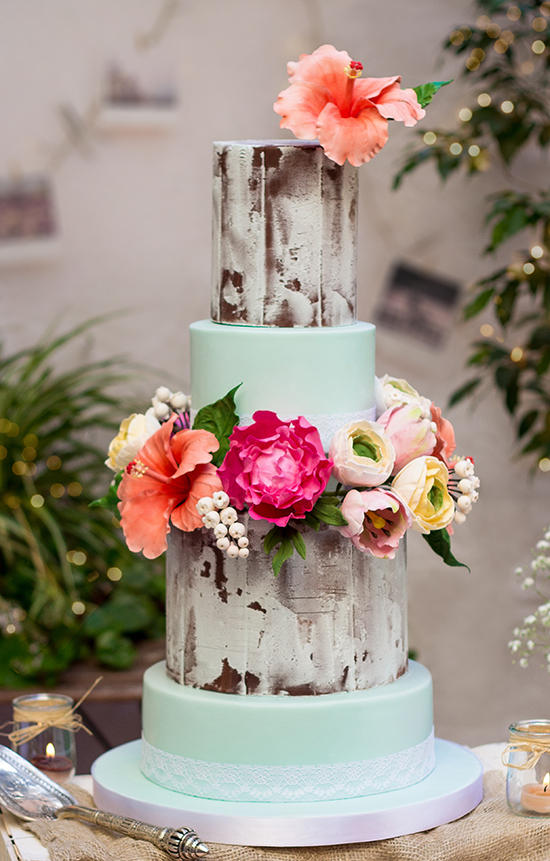 On-trend grey
Slate grey is a colour that was once overlooked when it comes to wedding colour schemes, but it's recently becoming a huge trend for modern couples. A simple iced grey wedding cake will look totally chic, and is perfect for a minimalist wedding theme.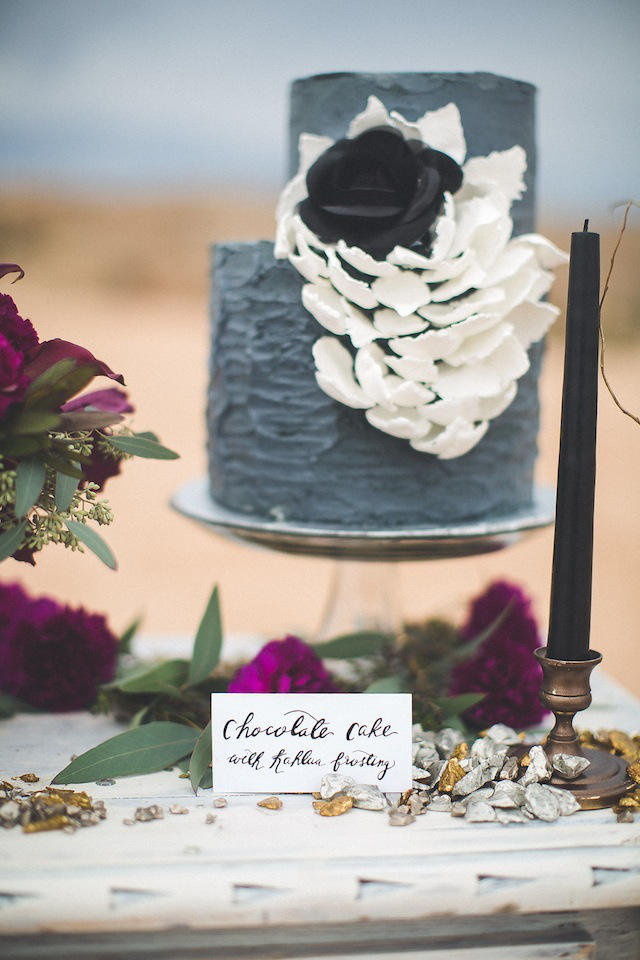 Get naked
Naked cakes may seem a thing of the past, but it's easy to make them look modern and contemporary. Opt for succulents rather than sugar flowers, and geometric cake toppers in favour of traditional figures. A black cake topper will look edgy, especially if you display your cake on a black cake stand. It would look wonderful for a Halloween celebration.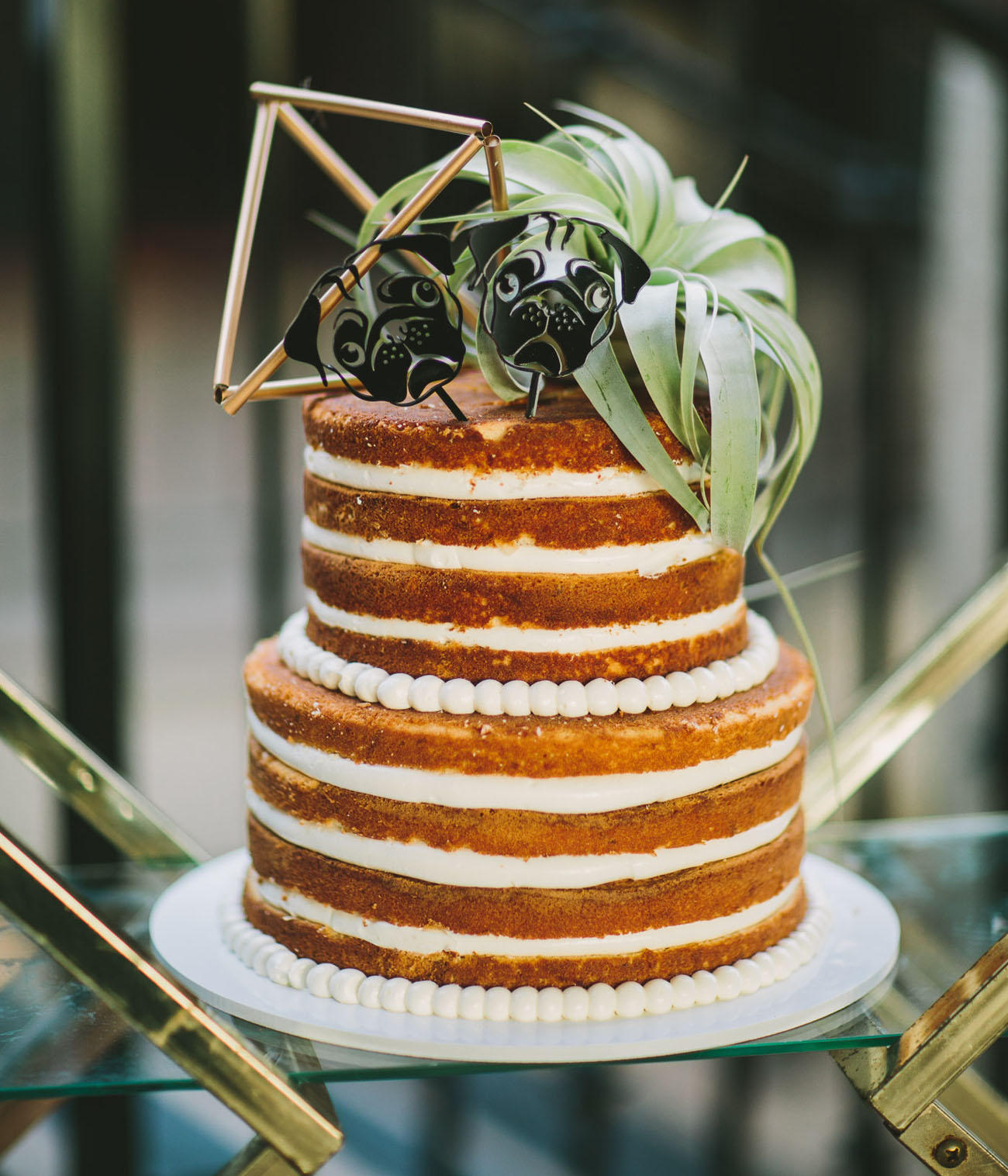 Hopefully, you're left feeling inspired (if not a little hungry), and maybe you've got a clearer idea of what you would like your wedding cake to look like. If you really can't decide, why not create a tasty dessert table with lots of miniature wedding cakes in tons of different designs?
If you need more ideas from us and our fabulous cake suppliers, just email us on info@carmelaweddings.co.uk
Photography Credits (in order shown)
www.kateannphotography.com/www.ajdunlap.com/www.nataschiawielink.com/www.paoladepaolaweddings.com/www.cakeink.com.au/www.brushfirephotography.com/www.lunademarephotography.com/www.lanedittoe.com/www.alicialucia.com/www.letsfrolictogether.com/