While you may have thought about decorations for your table centrepieces, reception and ceremony, have you considered how you will be decorating your wedding dance-floor? It's important to make your dance-floor area look fun, inviting and reflective of your theme as you want to encourage people to get up and throw some moves! Whether you're planning a modern minimalist wedding or a colourful celebration with tropical vibes, we've got heaps of cool ways to style your wedding dance-floor…
Lightbox signs are hugely popular for both home and wedding décor, so why not use them on your wedding dance-floor? You could create a fun saying, your favourite song lyric or something to get your guests dancing.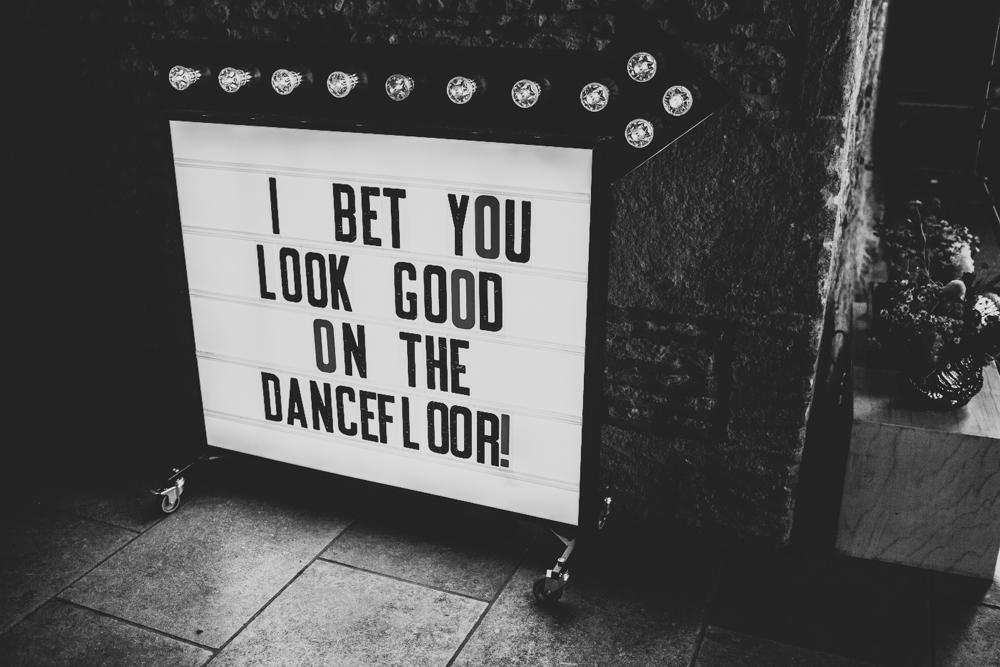 Neon signs are also a fab addition to your wedding dance-floor decorations. Opt for a colour that fits in with your colour scheme – we particularly love vibrant yellow or hot pink neon signs! This is the perfect fit if you're planning an industrial or warehouse wedding with a modern edge.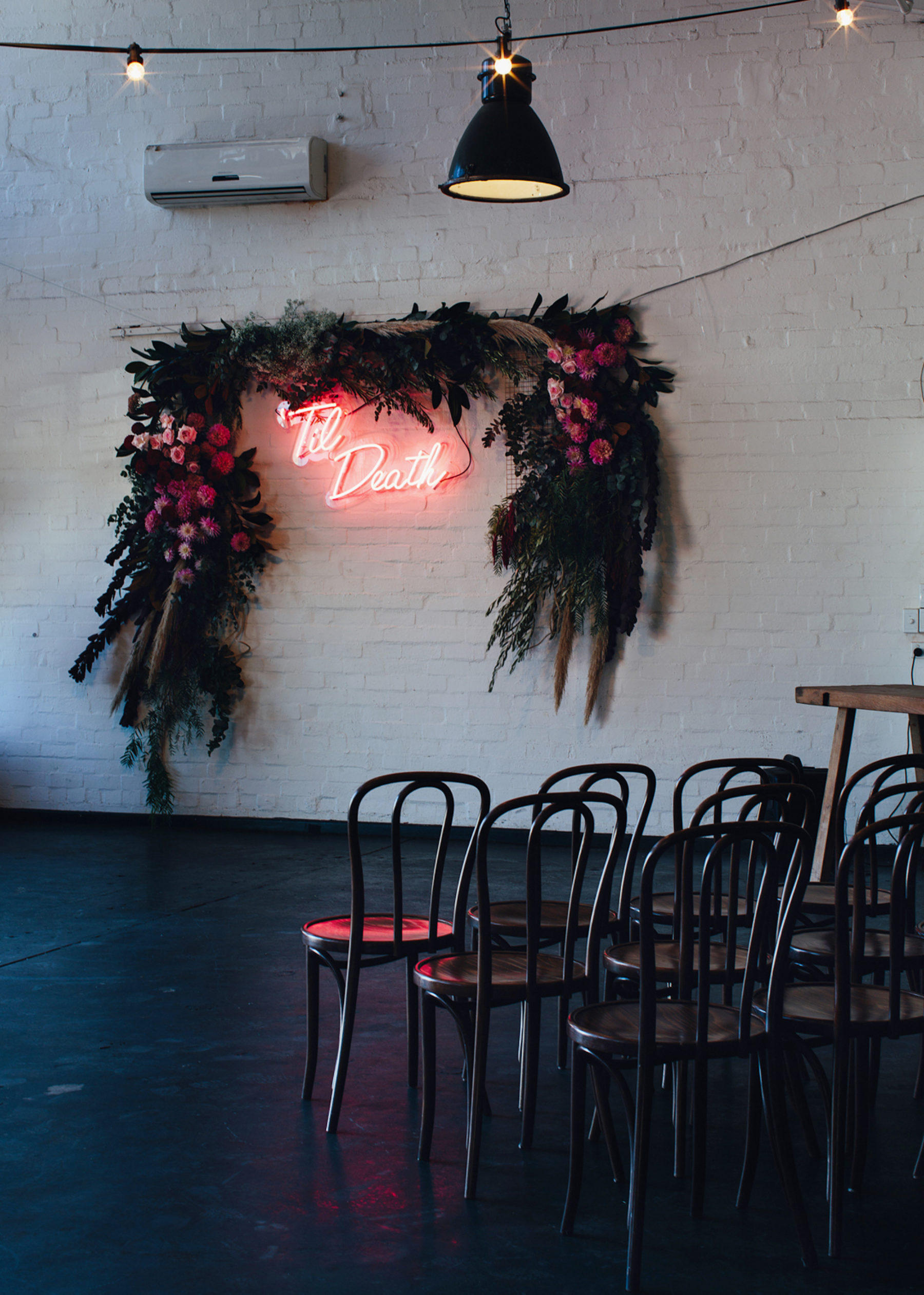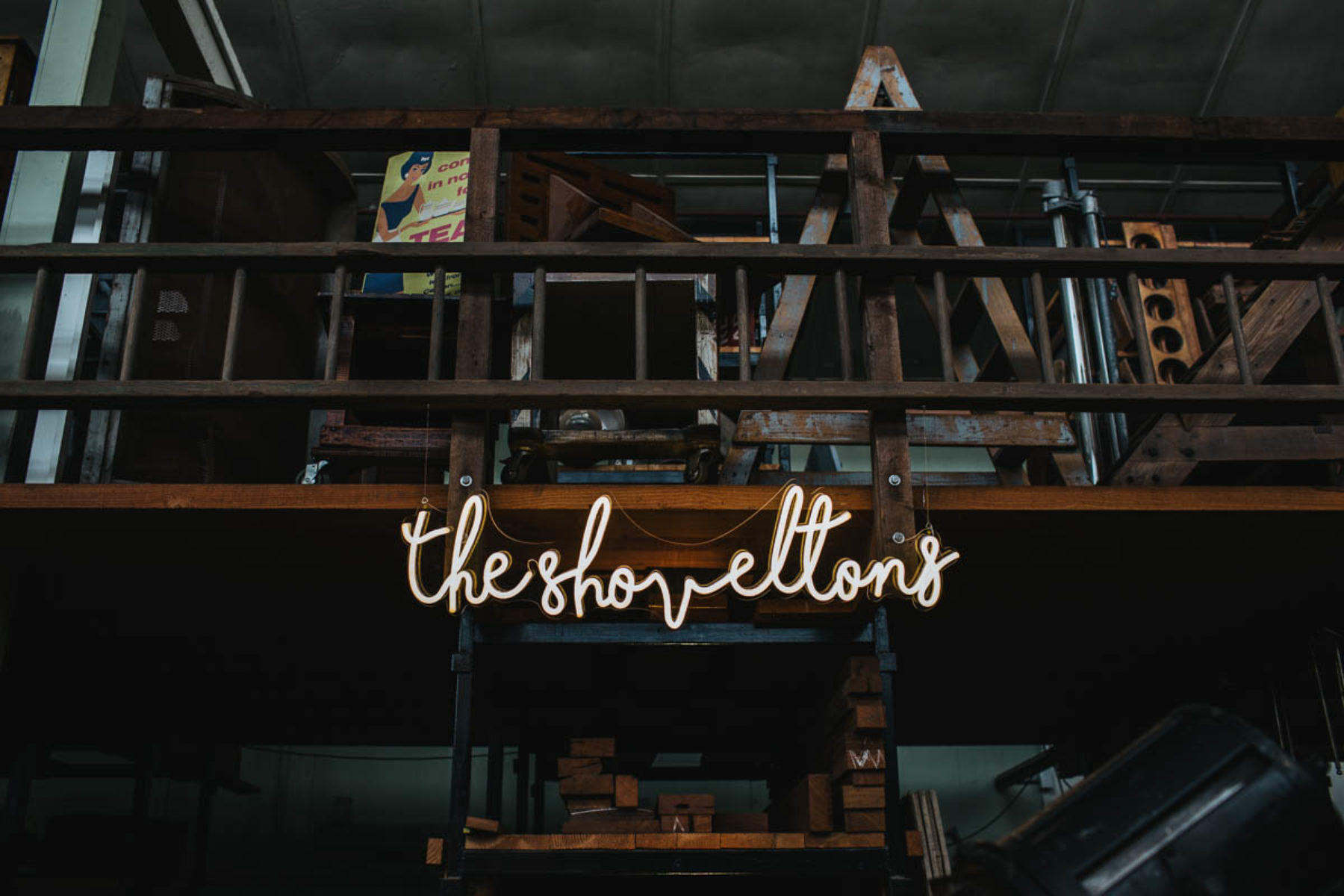 If you are having your wedding celebration in an abandoned warehouse or factory, why not incorporate some of the original venue décor into your dance-floor? For instance, if your wedding venue has an unused mill wheel you could decorate it with foliage and flowers and use it as a backdrop for your dance-floor area.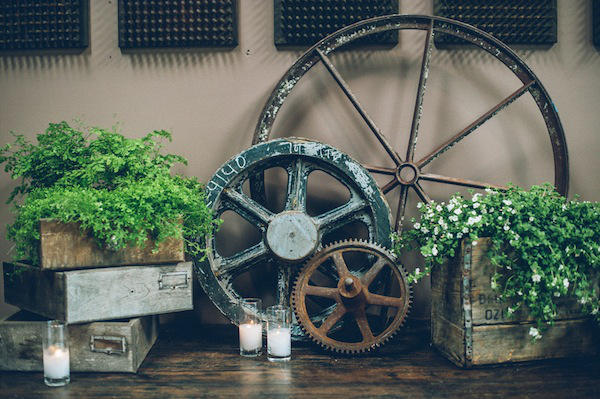 Huge light-up letters and stars are always a popular choice for wedding dance-floor decorations. Add a personal touch to your big day by placing your initials around your dance-floor space – these also look incredible in your wedding photographs! Light up stars in a variety of sizes also look fab dotted around your dance-floor area – particularly if you're dreaming of a modern Winter wedding.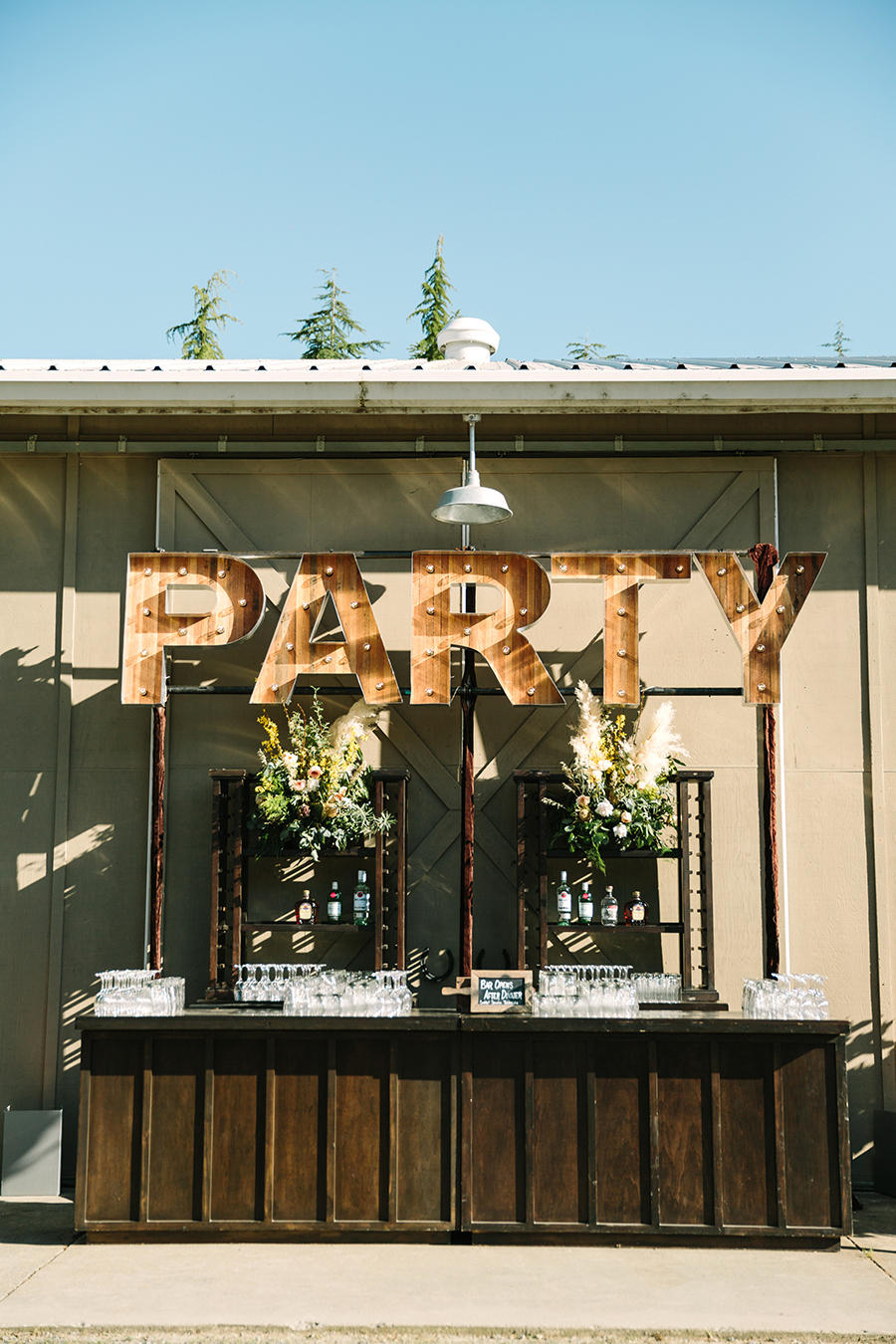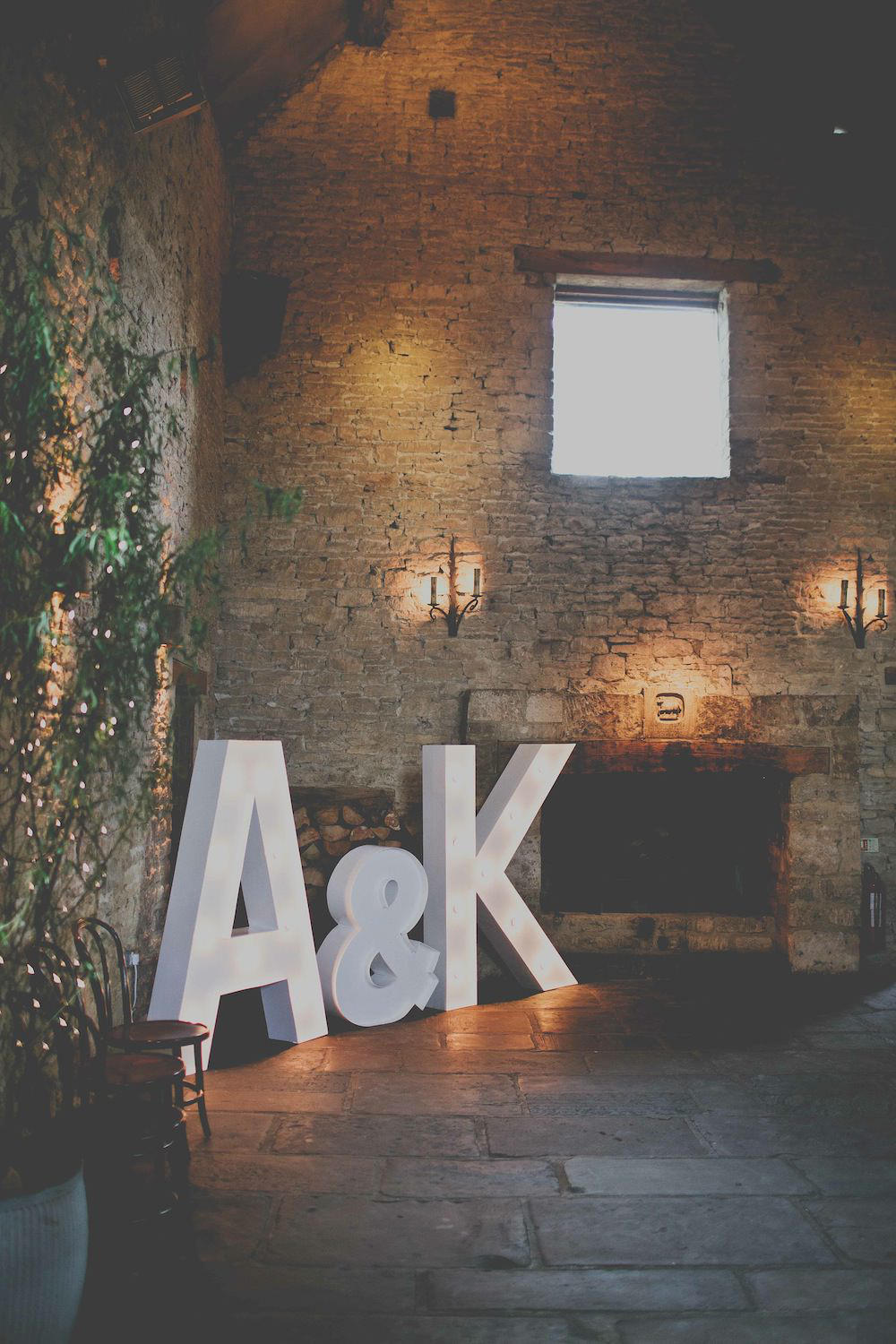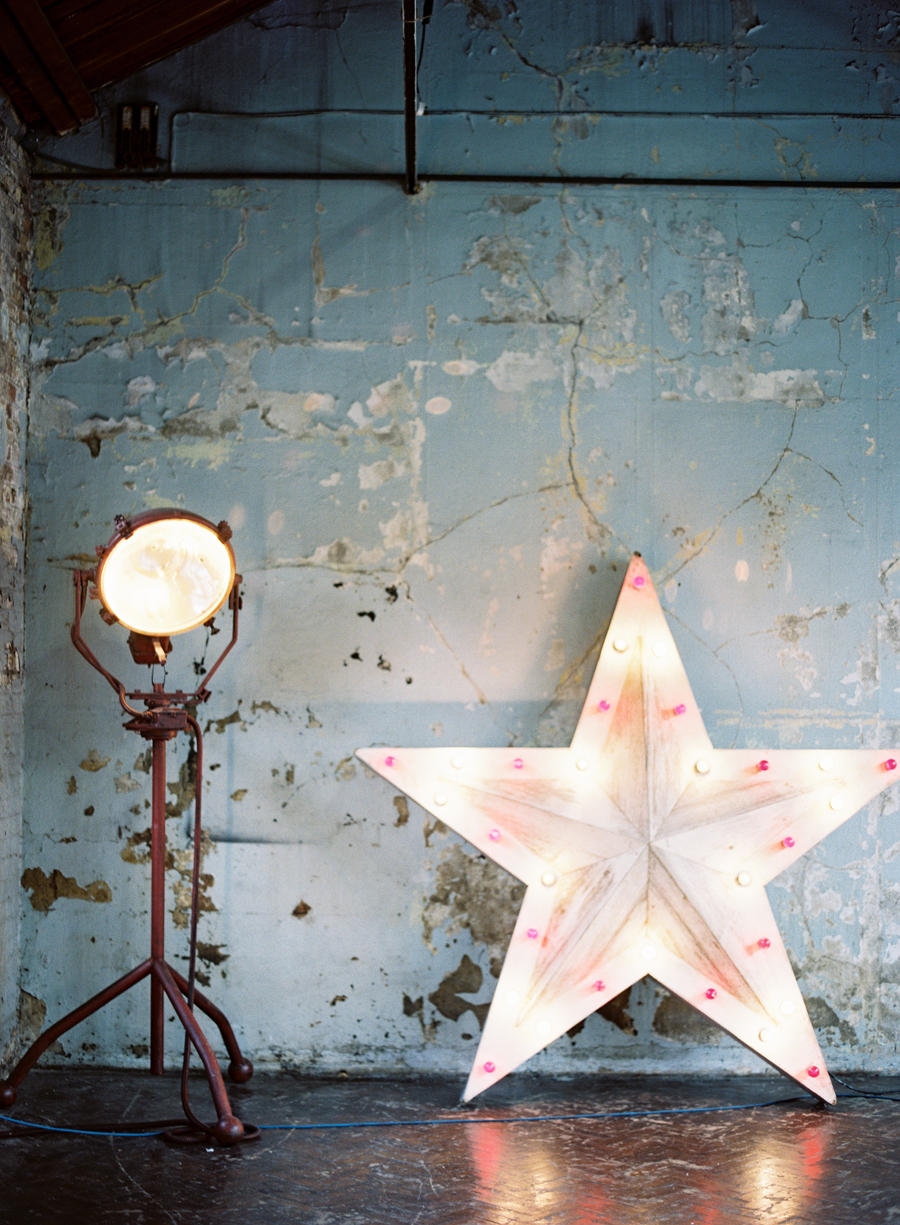 Hanging installations are still a huge hit when it comes to wedding décor, and they can effortlessly transform your dance-floor space. We're smitten with the thought of using hanging geometric lanterns filled with tea-lights or blooms to decorate your dance-floor – simple, stylish and ultra-chic.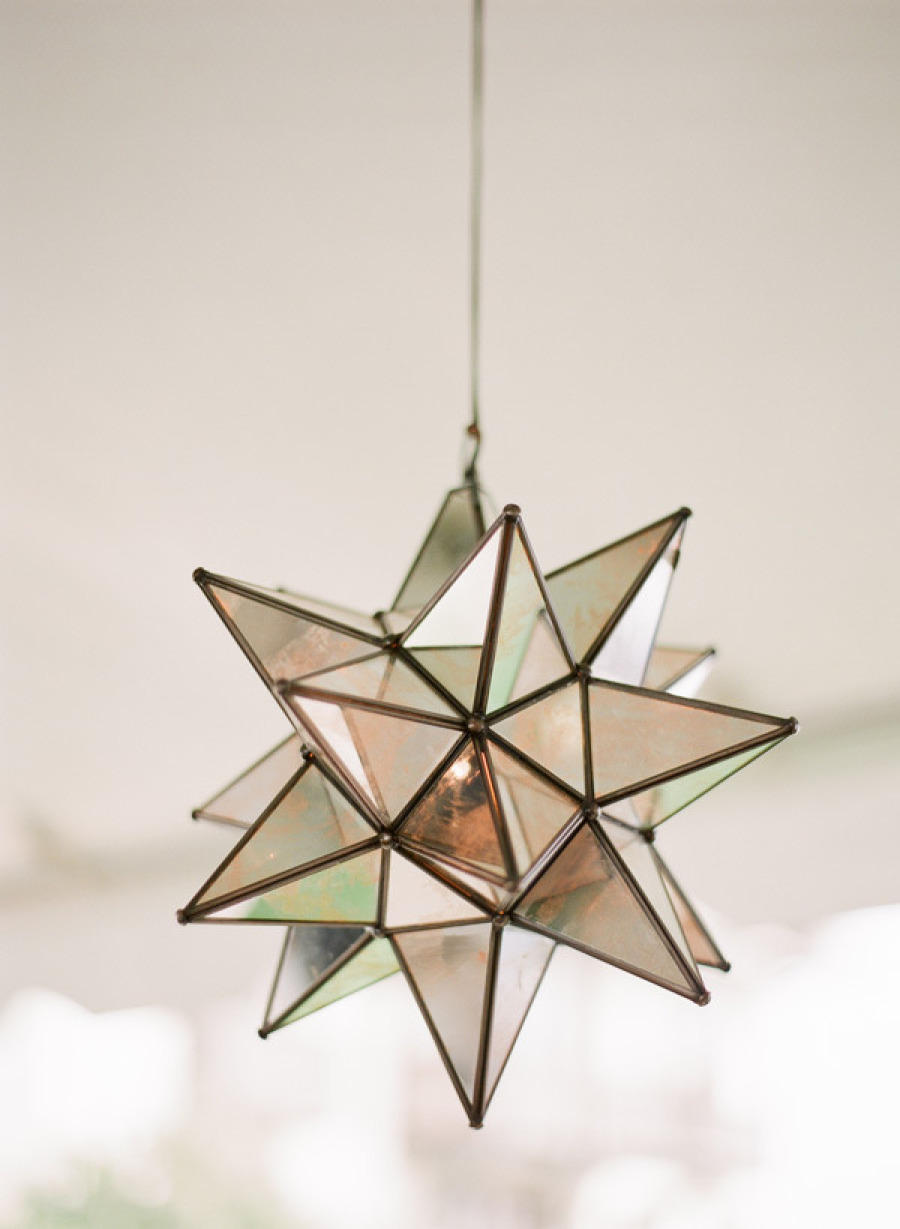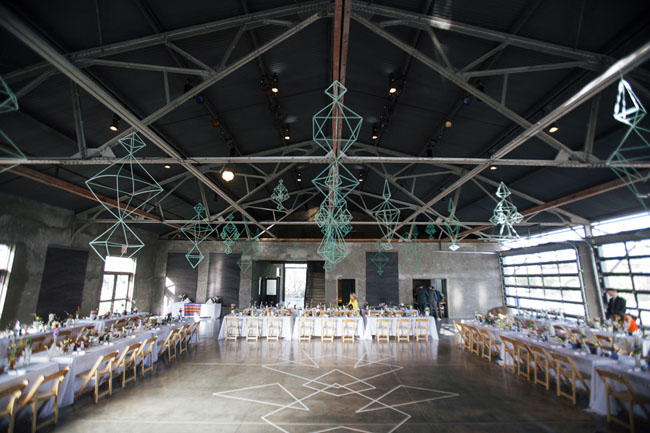 Metallic hanging hoops are also a unique and unusual way of giving your wedding dance-floor area an extra special touch. You could opt for a rich gold metallic hoop for a dash of luxe, or perhaps a brushed bronze or copper hoop for a grittier, edgier vibe. Use lots of wild, foraged foliage and greenery to decorate your hoop. You could also work in some colour-popping blooms if you really want them to catch your eye!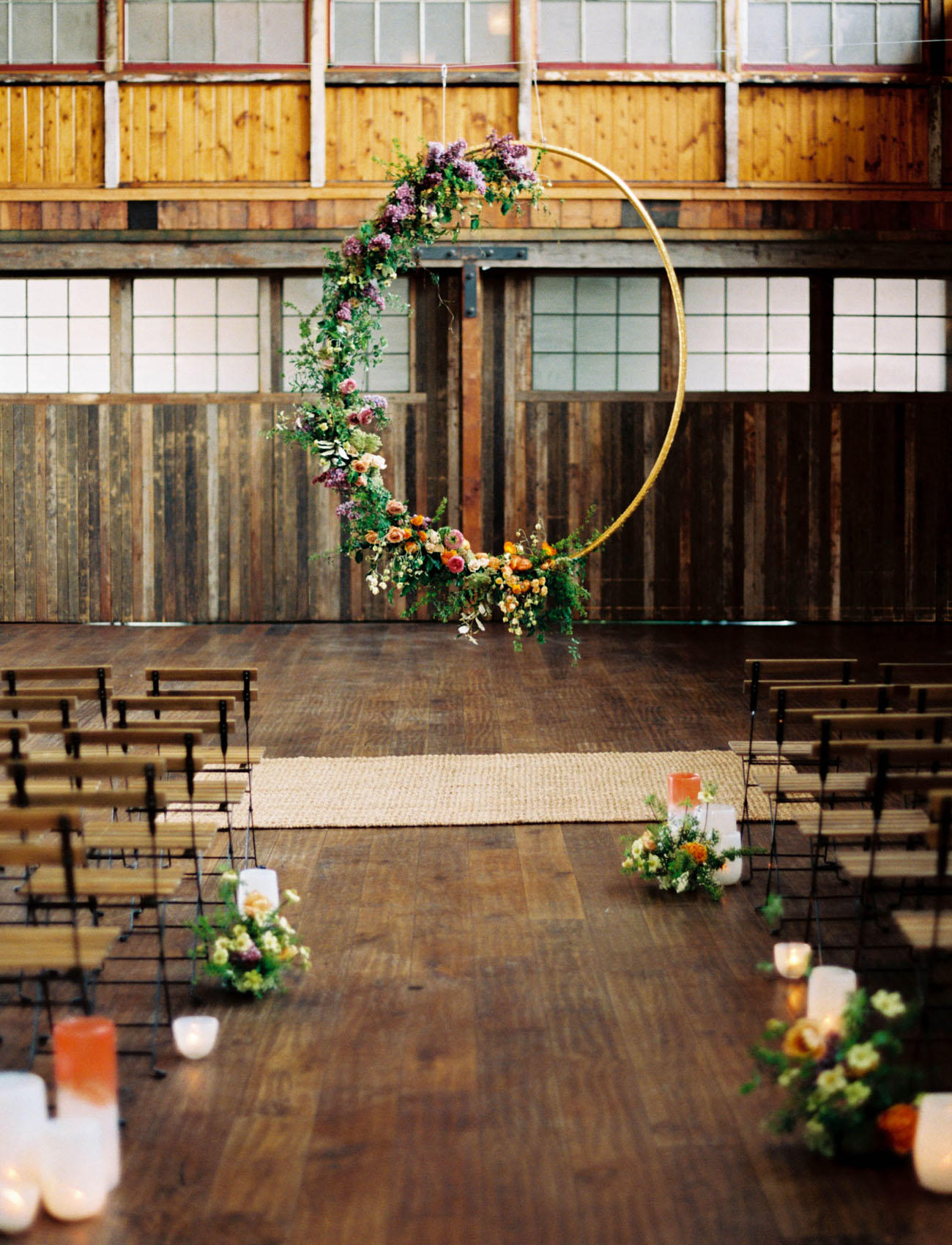 If you want to transport your wedding guests to a fun and fabulous retro disco, why not use metallic disco balls to decorate your dance-floor. Team them with hot pink and bright orange details, such as neon lights or ribbons.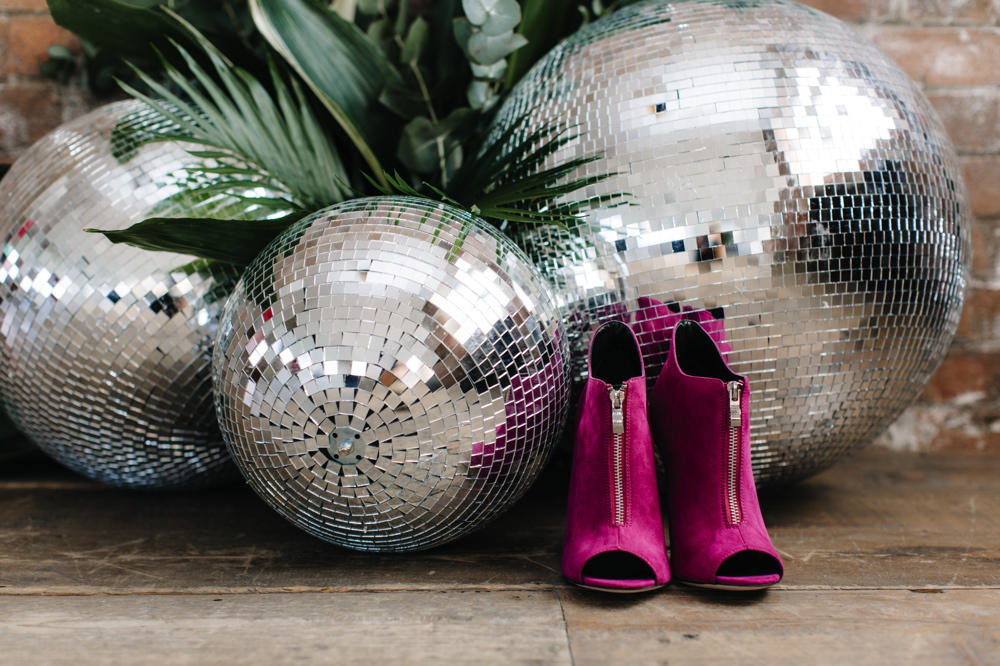 Ribbons are a super easy way to give your dance-floor area an extra special touch. You can opt for white ribbons for a chic, minimalist style or you could use an array of carnival-inspired colours. Drape them across the beams of your wedding venue and they will instantly add the WOW factor to your wedding dance-floor.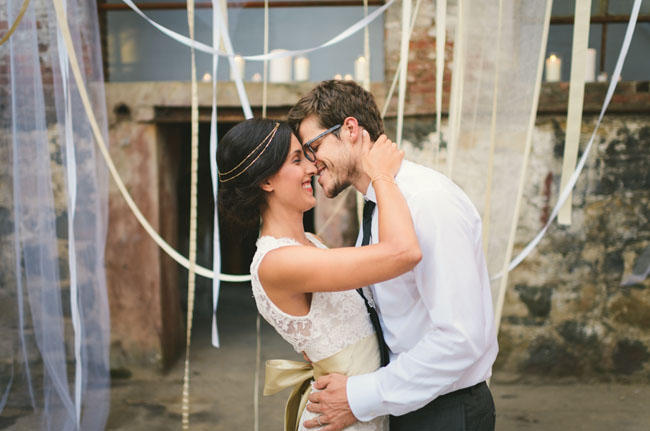 We love the idea of using contrasting colourful lanterns against the backdrop of a blank canvas wedding venue. Colour-popping lanterns are a fab choice if you're planning an urban wedding with a tropical twist.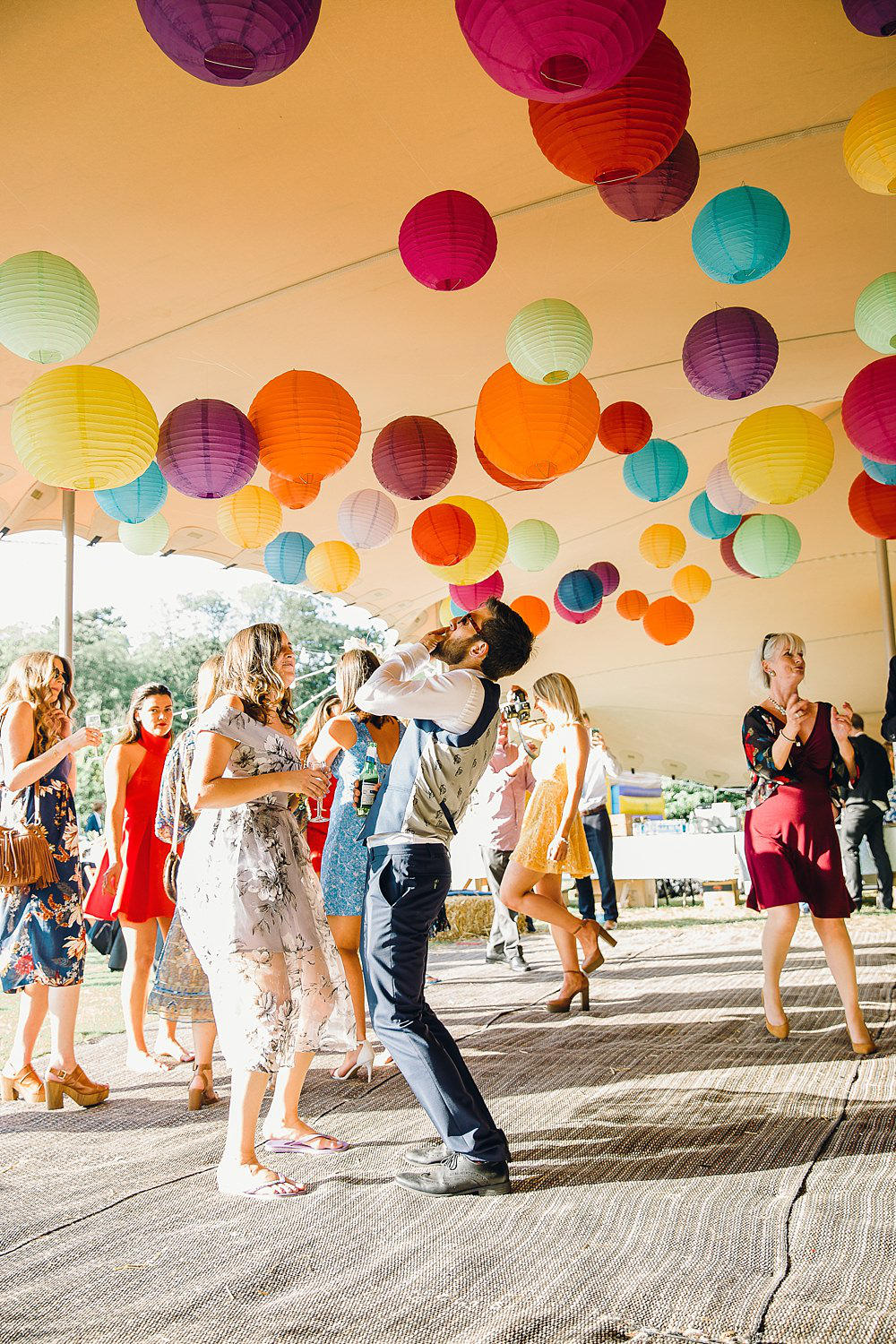 If you love the thought of colourful hanging decorations, but don't fancy the thought of lanterns, consider using DIY pom-poms instead. A variety of different textures, sizes and colours will look seriously effective and they're bound to get your guests up on the dance-floor.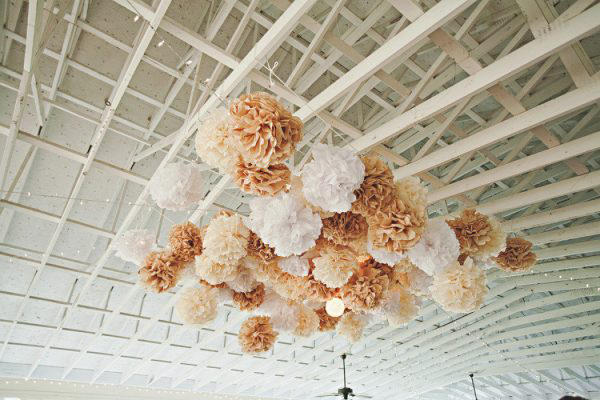 Balloons are making a huge comeback when it comes to wedding decorations, and we think they're an ultra-stylish choice for your wedding dance-floor. You can fill them with colourful confetti or greenery, and there are an array of colours to choose from so you're guaranteed to find something to suit your theme.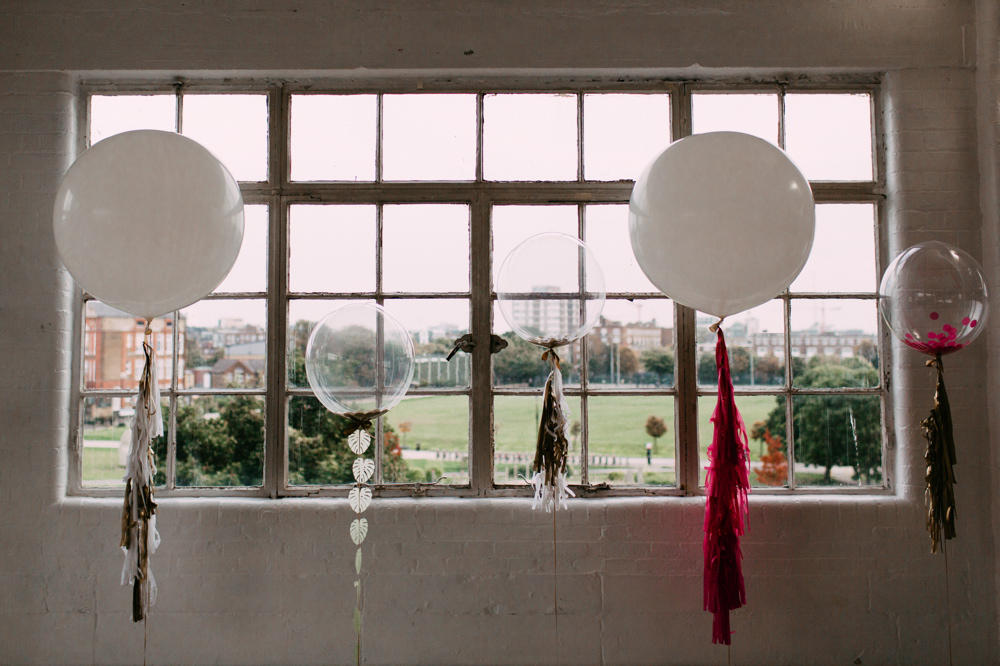 We're huge fans of cacti and succulents here at Carmela Weddings and they can be used in so many ways to decorate your venue.  They're the perfect match for an urban, city or warehouse celebration. You could plant them in terracotta pots and dot them around your dance-floor area, or you could hang them from glass hanging bulbs. The choice is yours, but they're a fab excuse to get creative!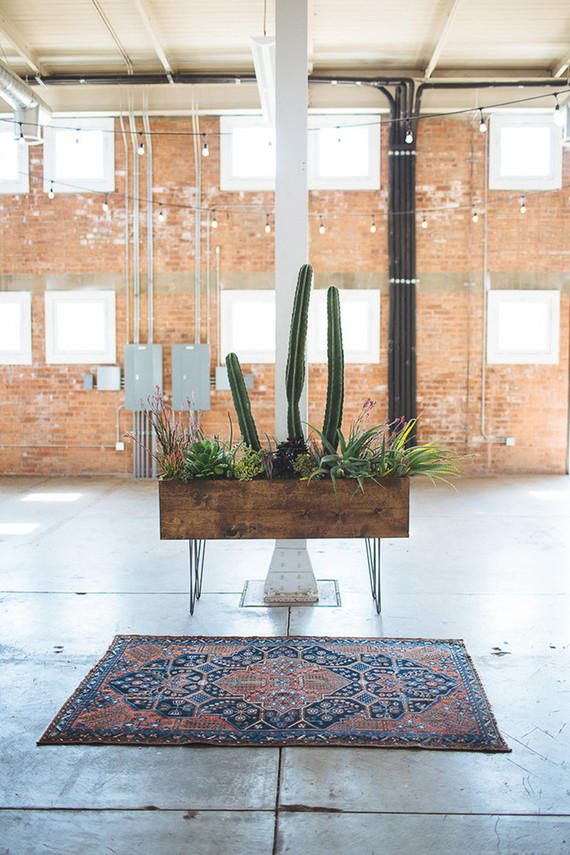 Perhaps the biggest wedding trend of 2017, use an abundance of rambling greenery and foliage to give your wedding dance-floor a botanical touch.
We've talked about edgy lighting ideas on the Carmela Weddings blog before, and Edison bulbs are a must-have addition to any urban wedding theme. Drape them above your dance-floor area for atmospheric lighting – a fab alternative to twinkling fairy-lights.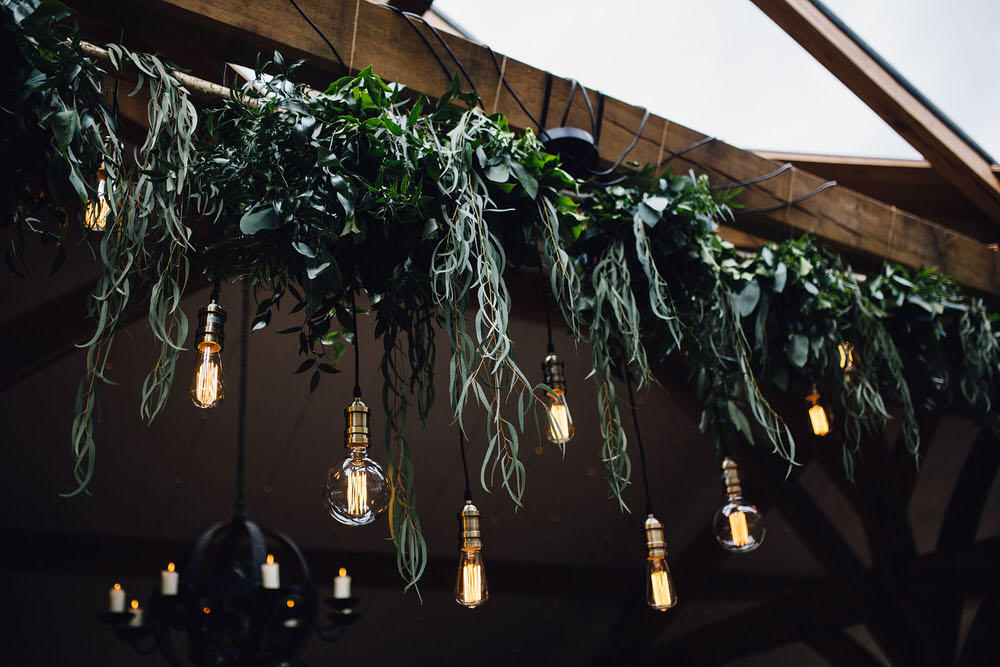 A chill-out lounge area not only looks cool, but it's ideal for those guests who want to take a break from dancing without missing out. You can use a variety of plush armchairs and couches surrounded by rugs and even a mini cocktail bar.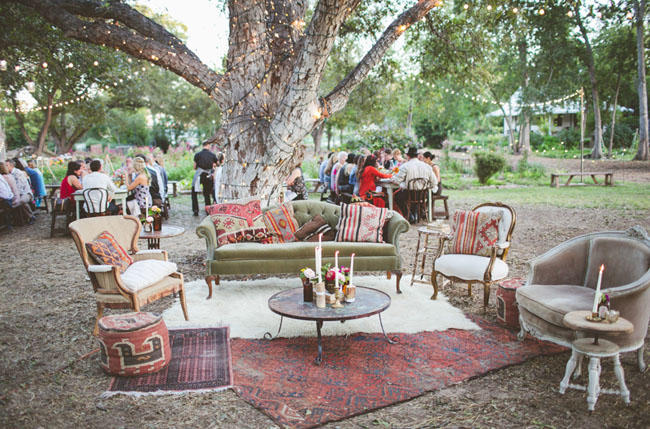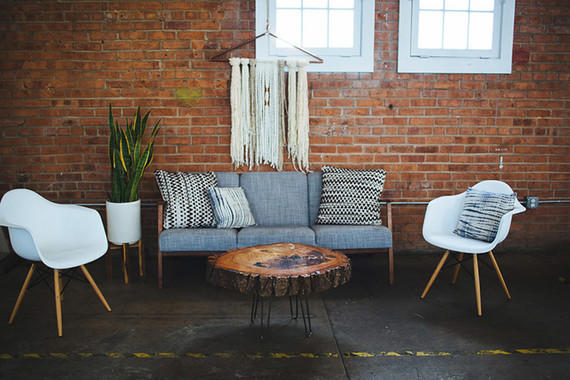 Whether you're dreaming of a simple yet stylish wedding dance-floor or something a little more elaborate, there are so many fabulous ways to give your dance-floor a magical touch.
Photography Credits (in order shown)
www.robbinsphotographic.com / www.sayherheffernan.com / www.danielbrannan.com.au  / www.amyandstuart.com / www.theedgeswed.com /www.joshtollafield.co.uk / www.jodiechapman.com / www.ktmerry.com /www.brookeschwab.com / www.sarahcarpenterphotos.com / www.rebeccagoddardphotography.com / www.katieignatowski.com / www.jessicareeve-photography.com / www.jonschaaf.com / www.rebeccagoddardphotograpy.com / www.radandinlove.com / www.samueldocker.co.uk / www.nicholspotographers.com / www.radandinlove.com