Couples are getting more and more creative with their wedding seating plan, straying away from traditional designs and embracing elaborate and original ideas. Your wedding seating plan is a chance to reflect your wedding theme and channel your individuality.  It can also be a focal point of your wedding reception, with the opportunity to really impress your guests – any excuse! We've picked out some of our favourite wedding seating plans that are original, modern and the perfect choice for the style-conscious couple…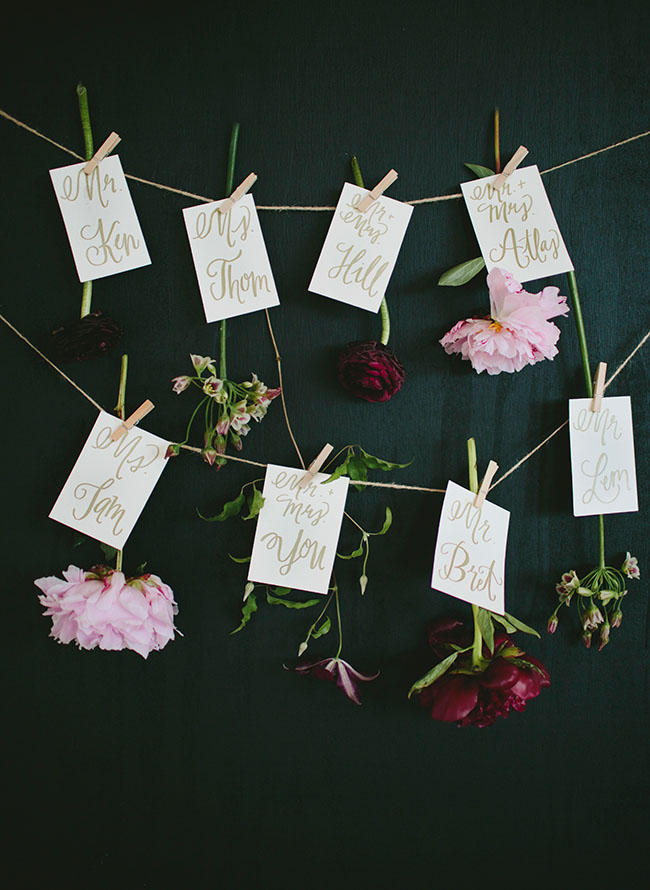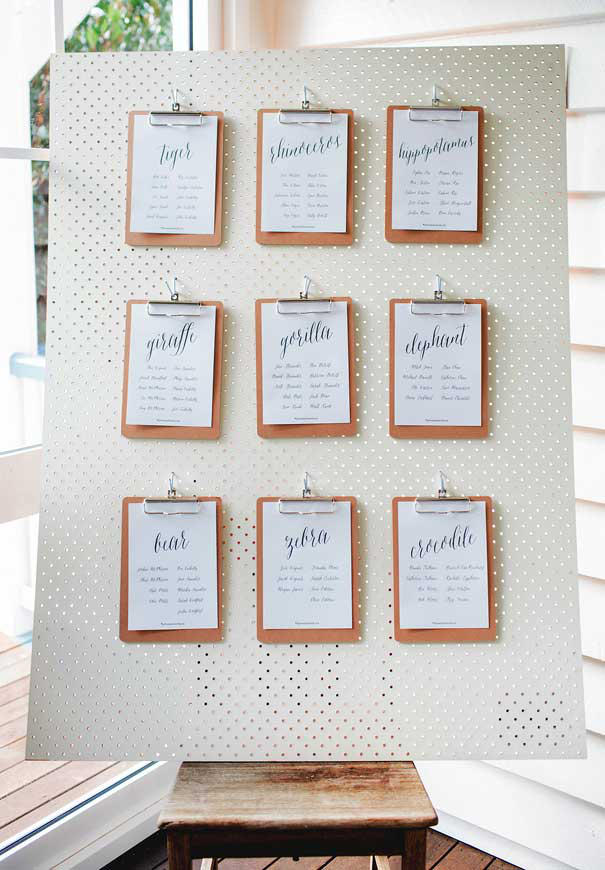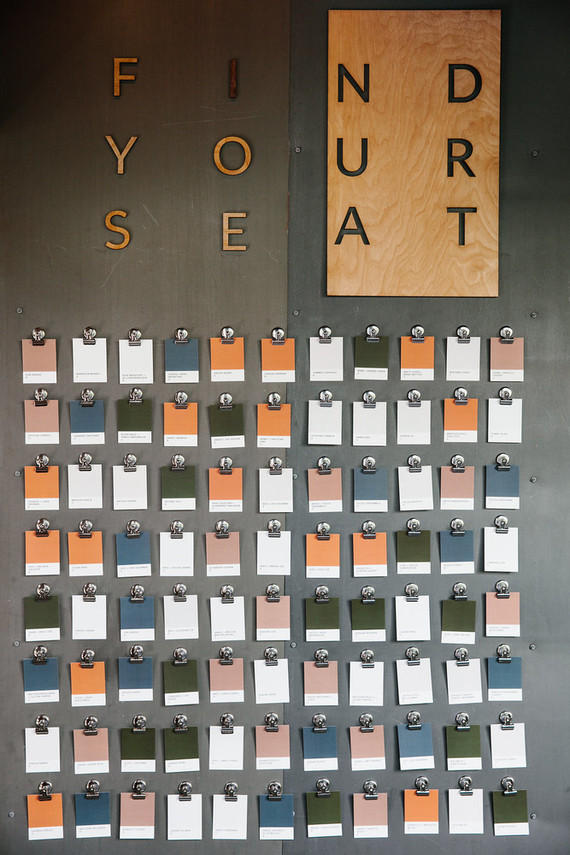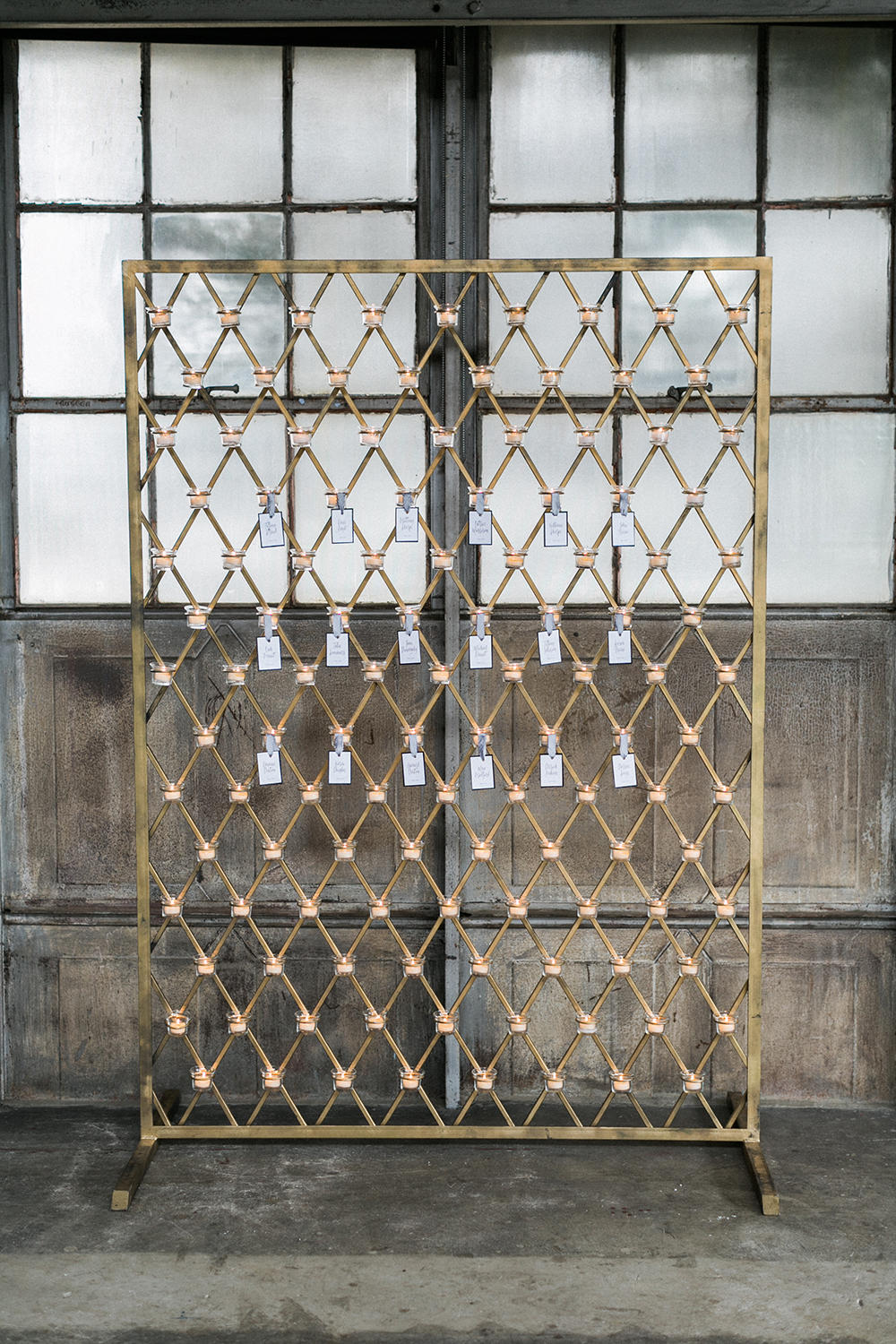 Planning an industrial wedding theme? Then listen up! There are so many ways to pull off an industrial-inspired wedding seating plan. Mesh wire or netting offers a brilliant backdrop. You could simply attach your stationery to the mesh using little wooden pegs. Alternatively, mini clipboards are a great way of displaying your wedding seating arrangements.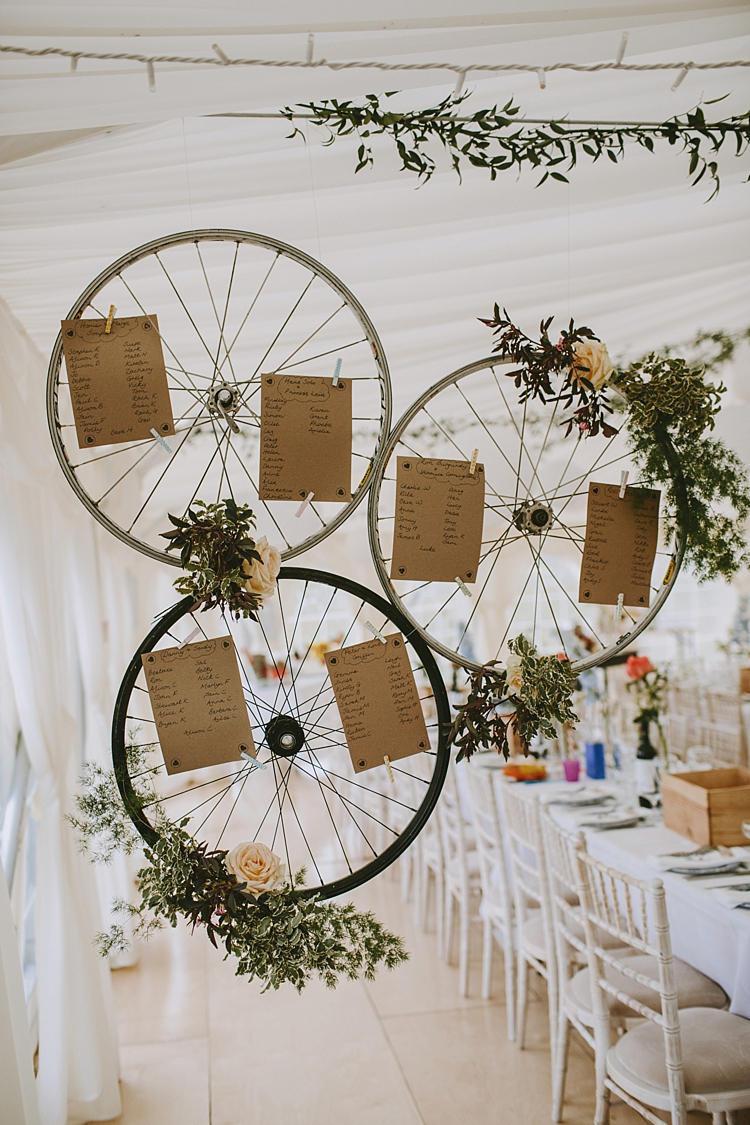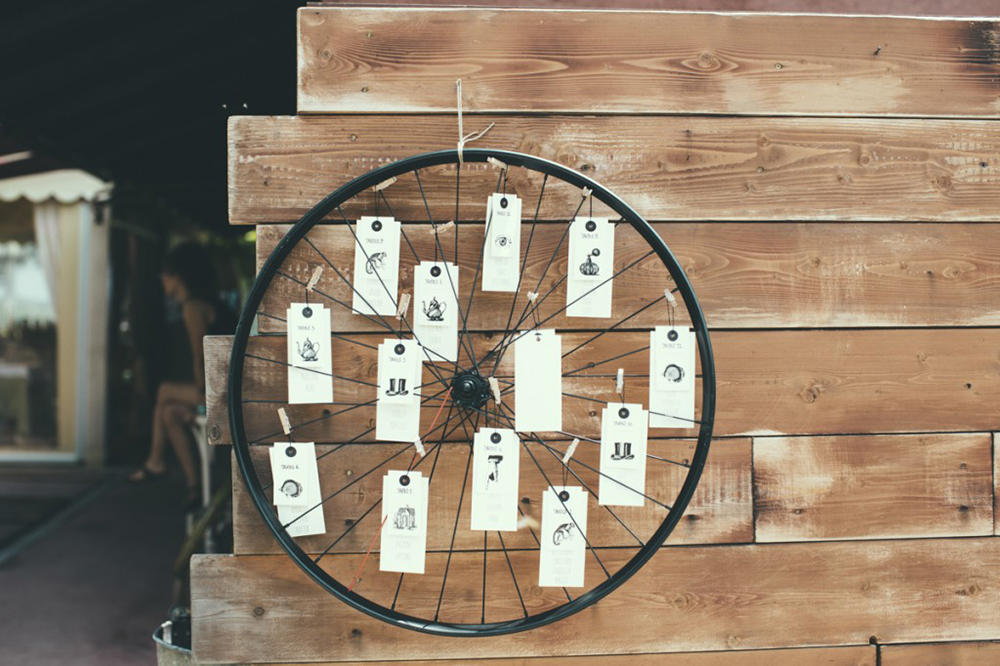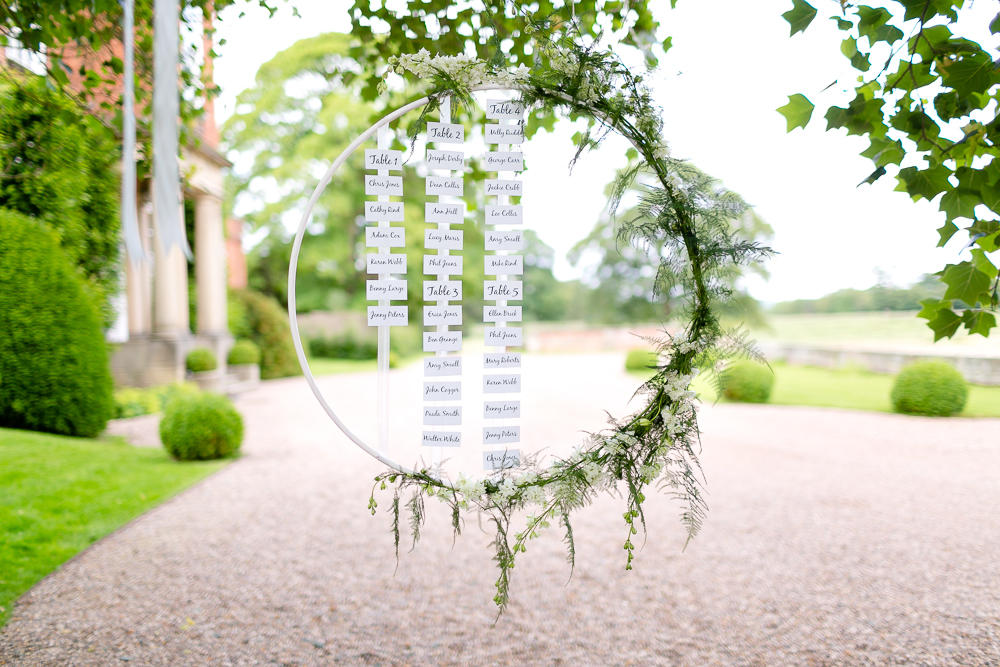 If you're lucky enough to have a vintage bicycle or if your wedding venue has a disused mill wheel, make use of it. We love the idea of making your wedding seating plan a statement piece of décor. You could hang it from the beams of an abandoned warehouse or factory, and it'll make use of the venue surroundings.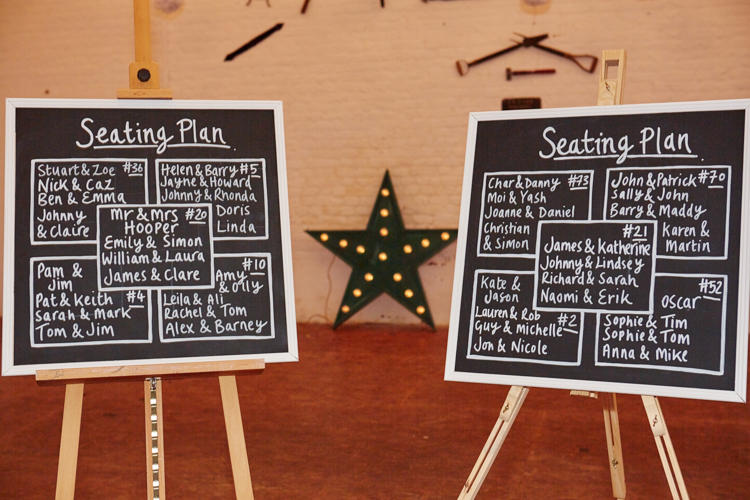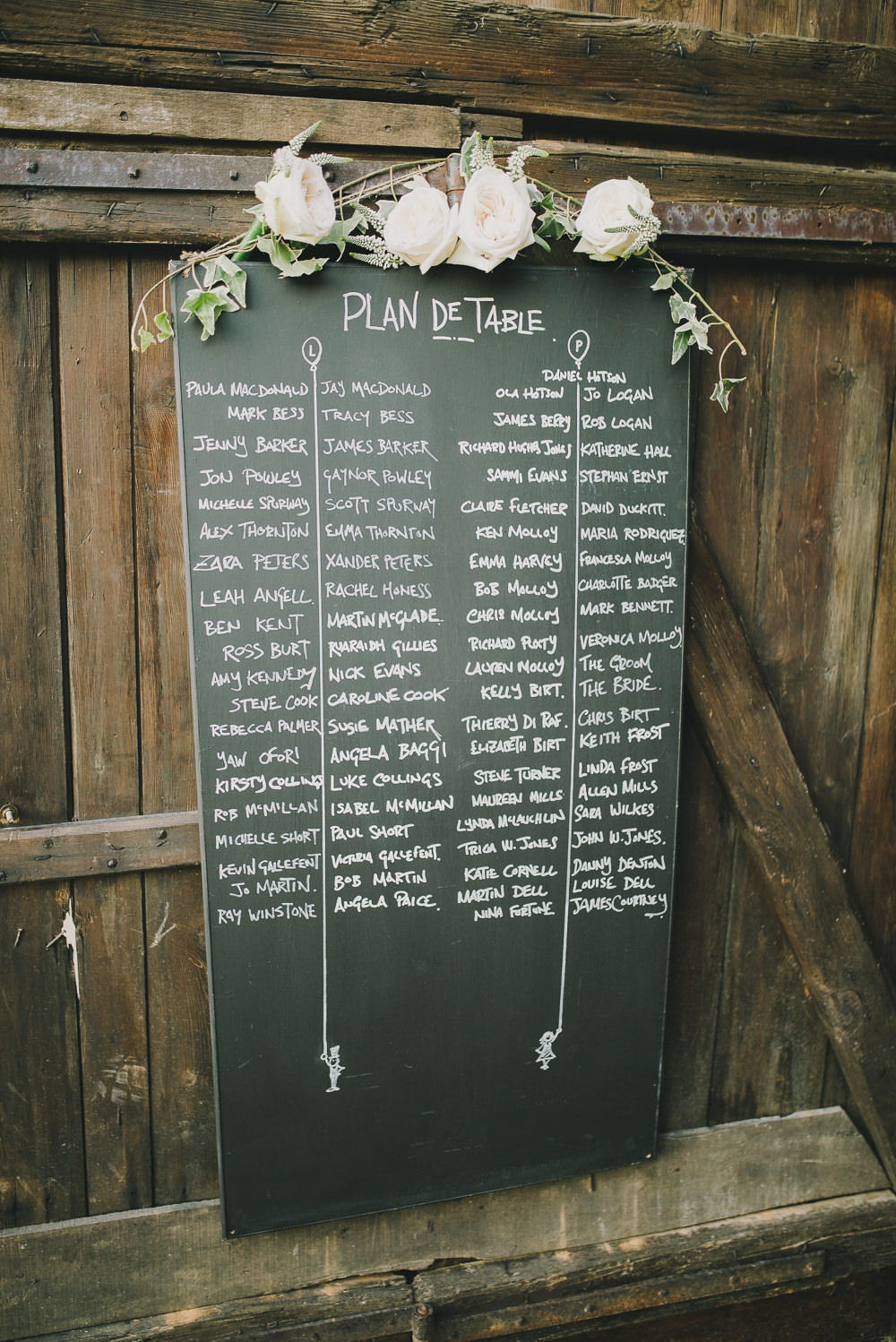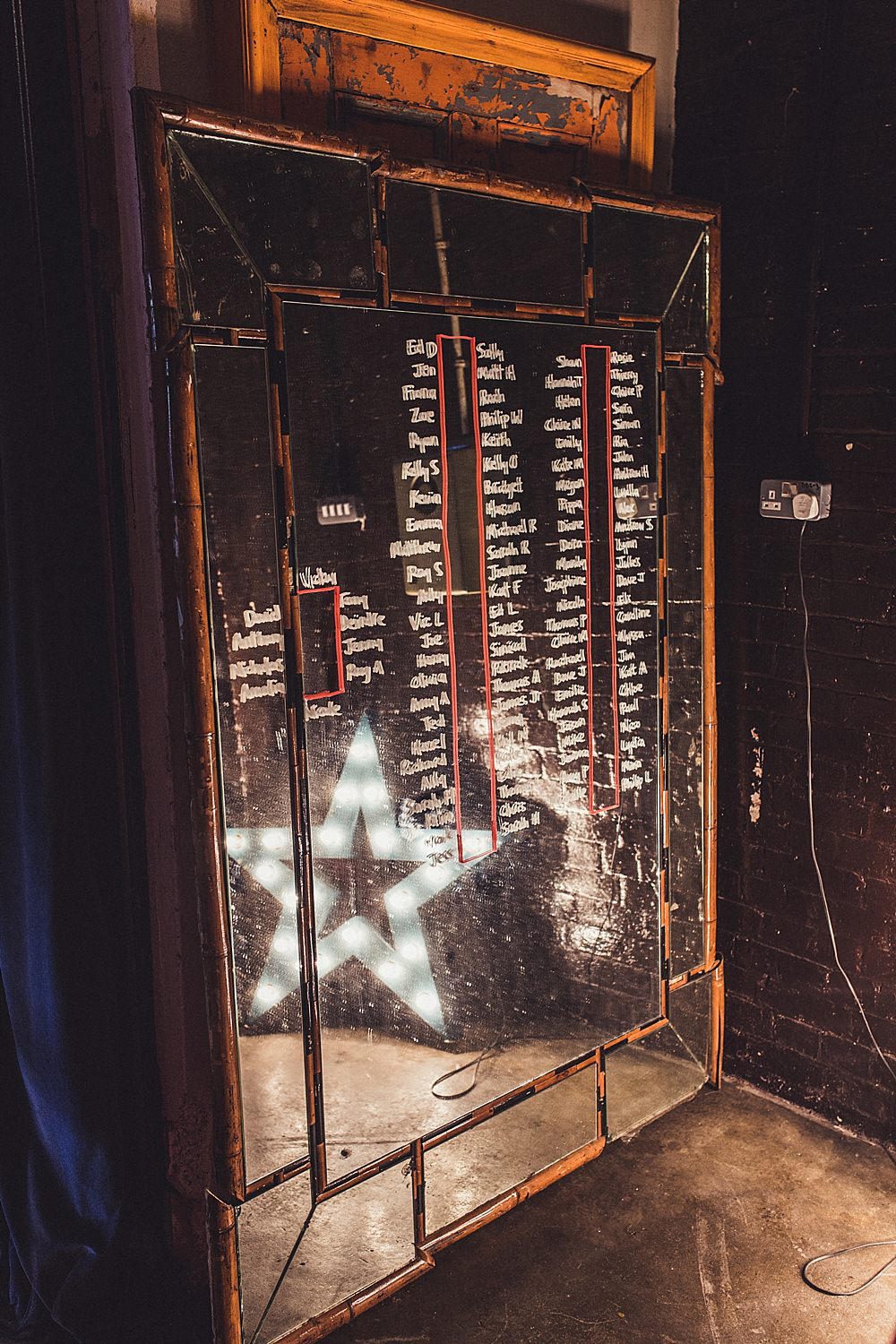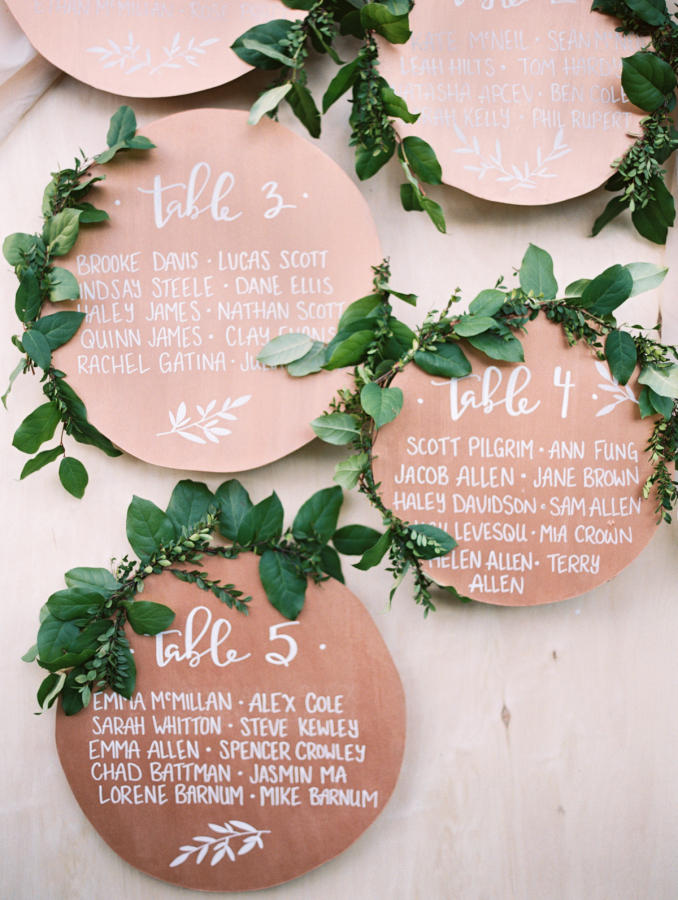 Are you saying 'I Do' in a chic urban wedding venue? Then why not use old window panes, blackboards or large pieces of slate as the base for your wedding seating plan. You can simply handwrite your seating arrangements onto the background and it will look super simple, but seriously effective. You could always add a greenery garland, succulents or a few blooms for an extra special touch.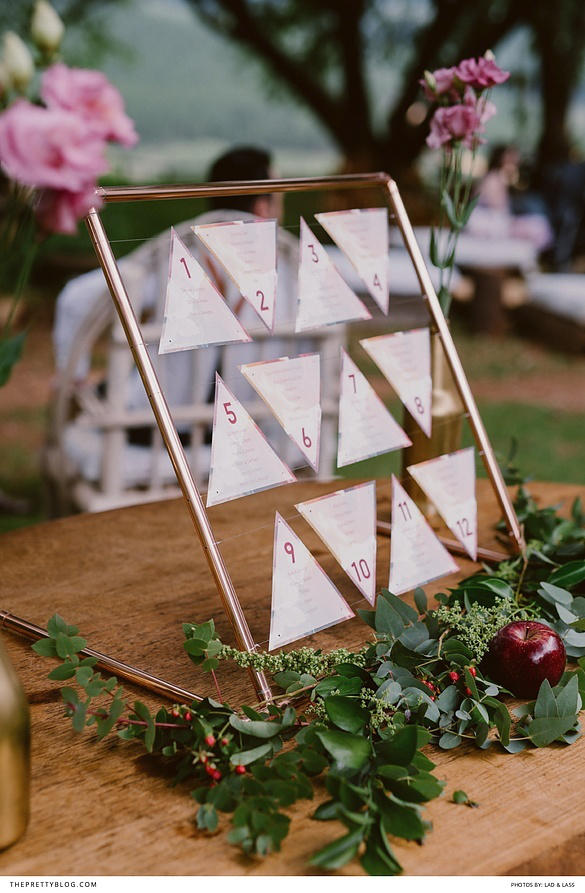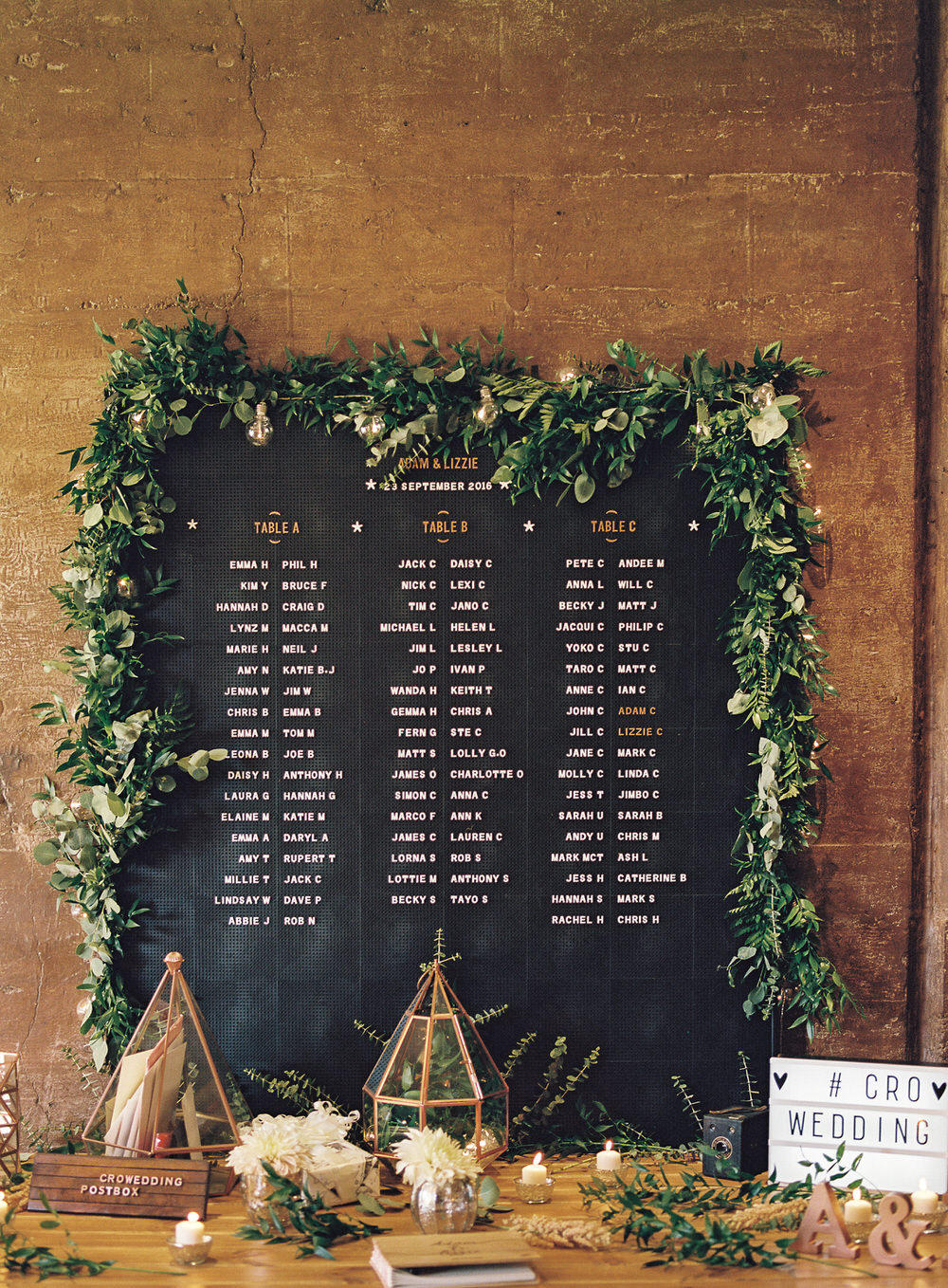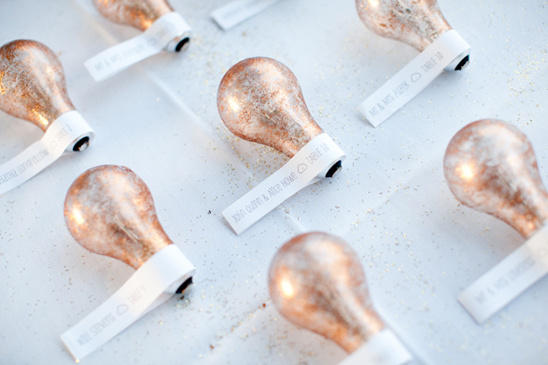 Metallic is still huge in the world of weddings at the moment, particularly copper. Metallic details are a great choice for your wedding, as they work in any season! Copper also looks incredible against the backdrop of exposed brick walls or a blank canvas wedding venue. Why not surround your wedding seating plan with geometric terrariums full of succulents and tea-lights? Alternatively, contrasting blooms in bright and vibrant colours will look equally striking.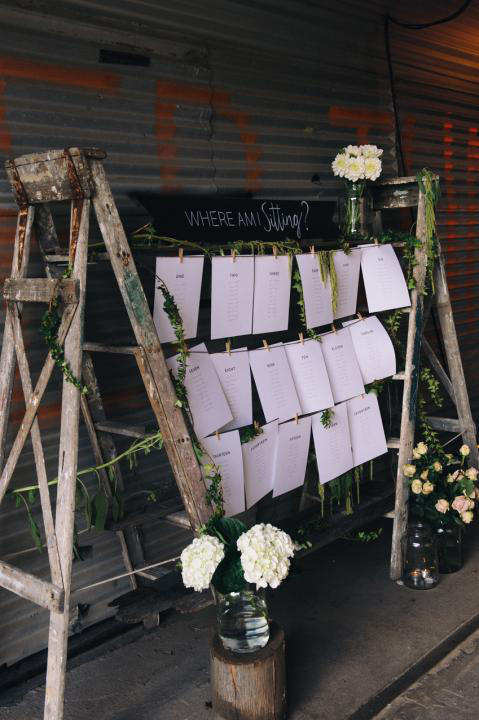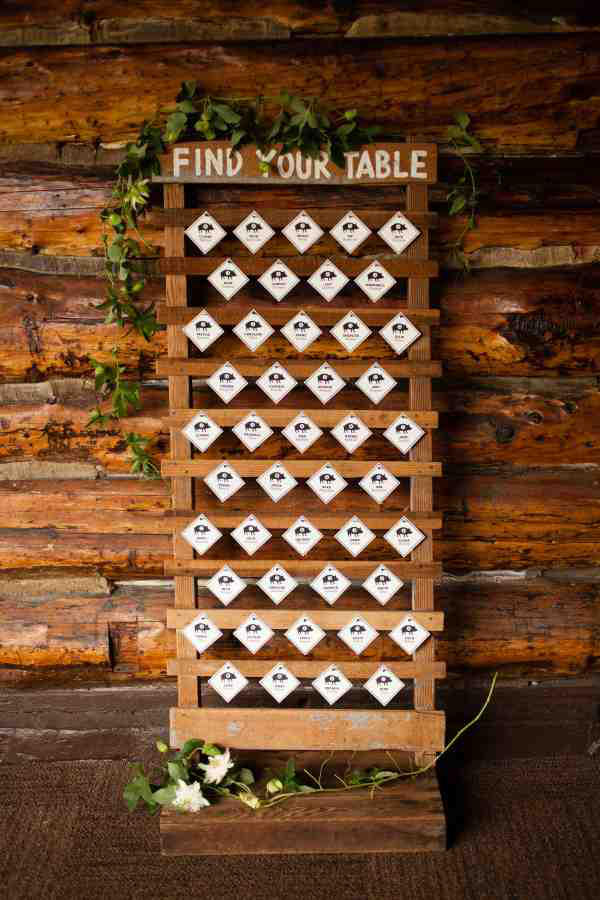 If you want to use a ladder as part of your wedding seating plan but don't want it to look too rustic, don't fret. There are lots of ways to give it an industrial vibe without falling into the country barn category. Opt for a distressed or weathered ladder that isn't picture-perfect. The more scratches, marks and paint splatters it has, the better! Team it with lots of concrete, slate and metallic elements for a nod towards your urban wedding theme. For instance, you could rest slates or concrete blocks on the rung of each ladder with your seating arrangements written on.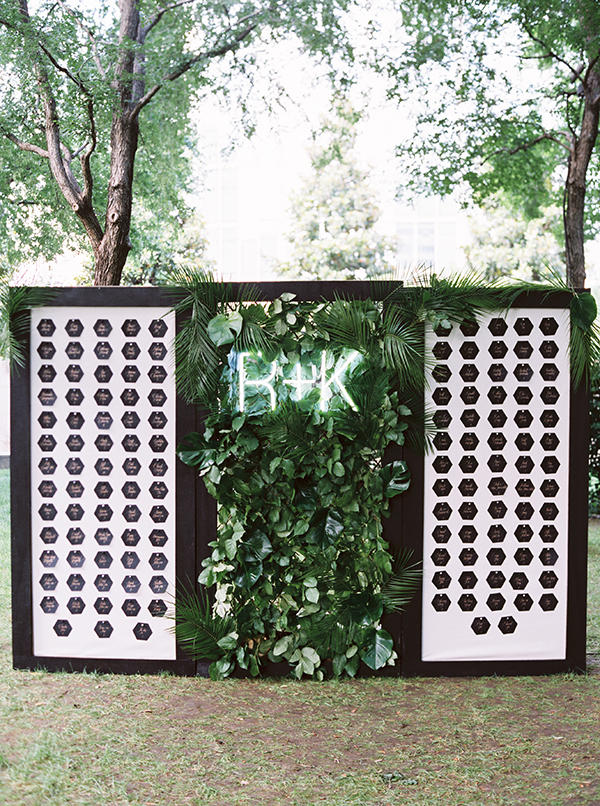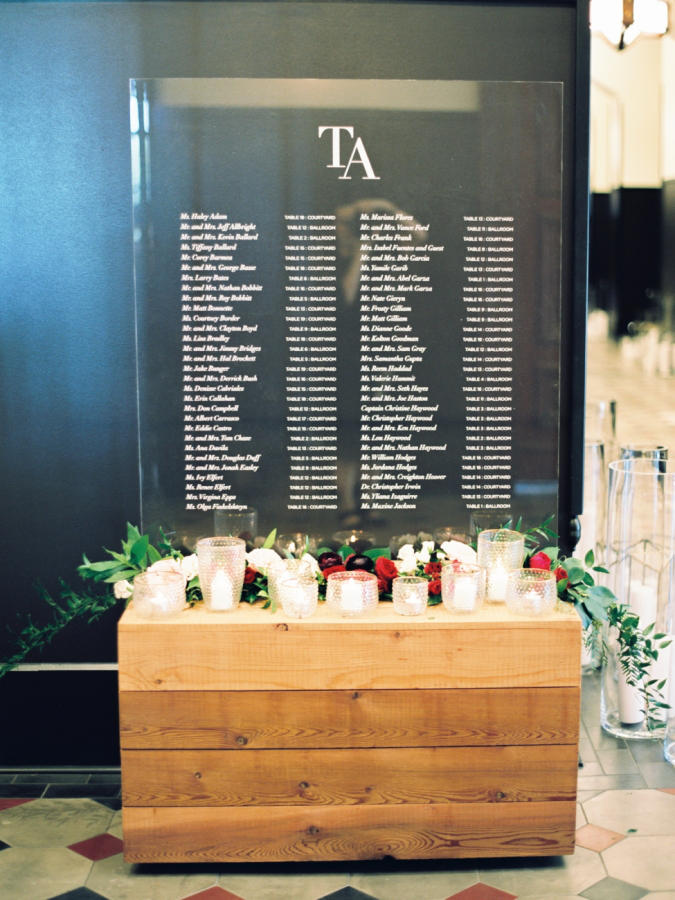 Carry your theme throughout your wedding day by keeping the same style for your wedding place settings and for any signage you may be using. It will help to tie your wedding theme together, and the overall effect will look wonderful.
Related Tags: Wedding Planners London
Photography Credits (in order shown)
www.emilyblakephoto.com / www.limegreenphotography.com / www.julianbeattie.com / www.jennermerlingweddings.com / www.alexisjuneweddings.com / www.thecurries.co / www.carpuccia.com / www.touchphotography.co.uk / www.fullerphotographyweddings.co.uk / www.modernvintageweddings.com / www.clairepenn.com / www.blushweddingphotography.org / www.ladandlass.co.za / www.annkathrinkoch.com / www.abbygracephotography.com / www.courtneyillfield.com / www.michellewalker.com / www.sarahkatephoto.com / www.michelleboydphotography.com