If you've seen our styled shoots that have been published over the last year you'll know that we love collaborating with the fabulous Vaishali at Ananya Cards. Vaishali designs amazing luxury wedding stationery and has a keen eye for the latest trends. You know we love to know what's coming up in the world of weddings, so we asked Vaishali to give us the lowdown on what's big in wedding stationery for 2017 and here are her 8 top trends. Don't say we don't keep you in the know….
Tribal Roots
The pattern is the key here, in abstract shapes and distinct, geometric designs. Choose a tribe that most fascinates you; an Aztec tribe with patterns incorporating lots of squares, diamonds, chevrons and zigzags in bold, vivid colours; an African tribe with a safari theme with a black and white arrow pattern, or an Indian tribal paisley henna pattern. Animal lovers can have an elephant or tiger in the background.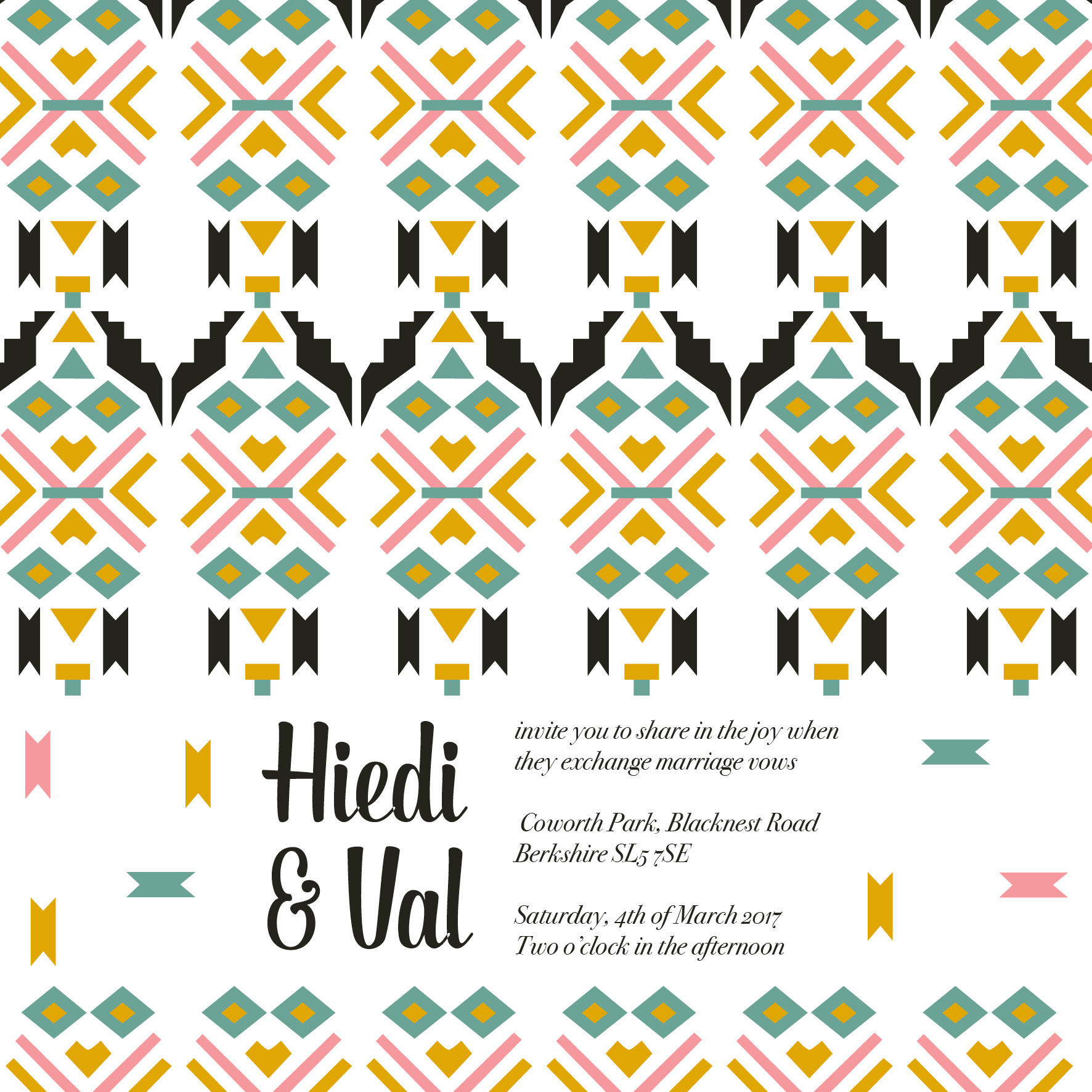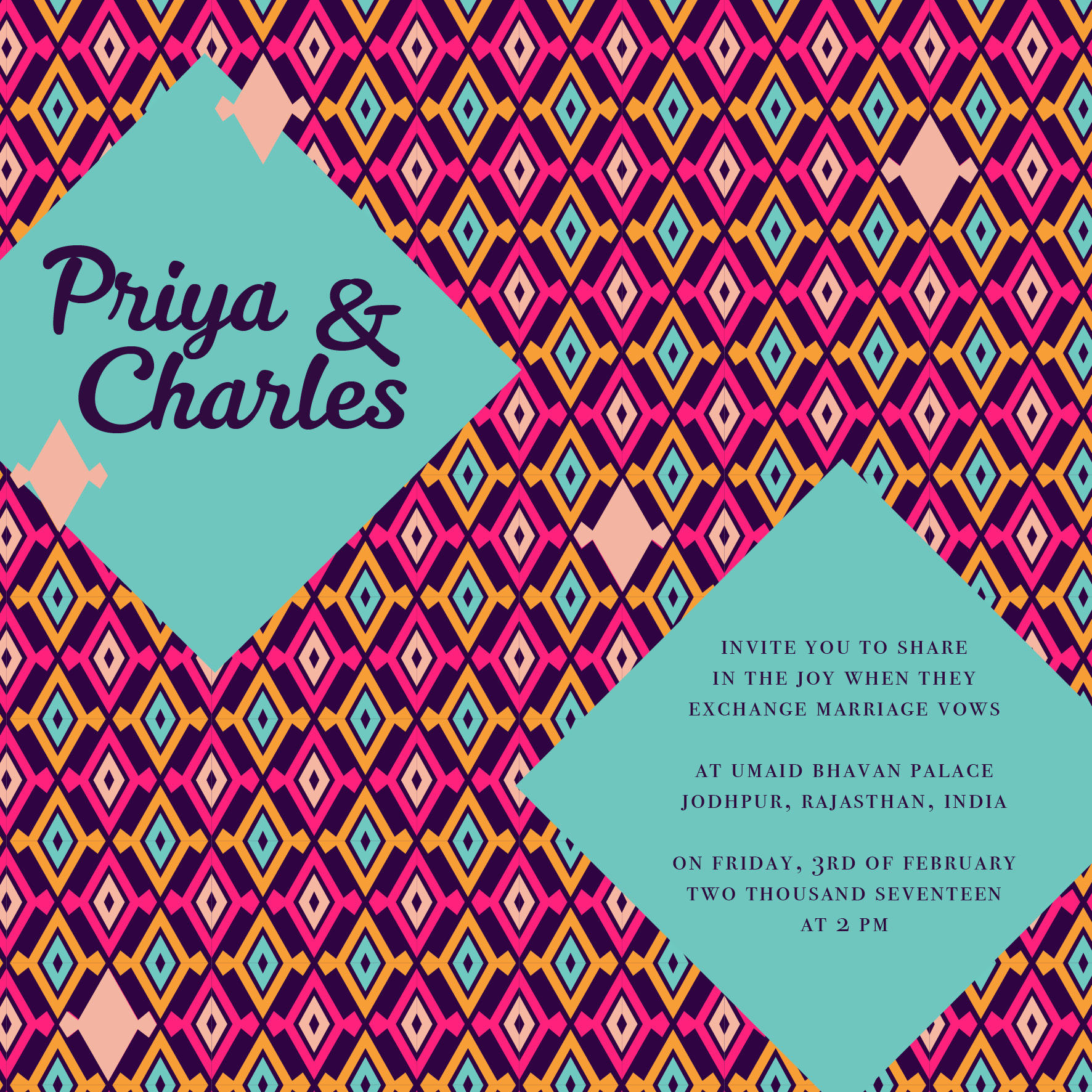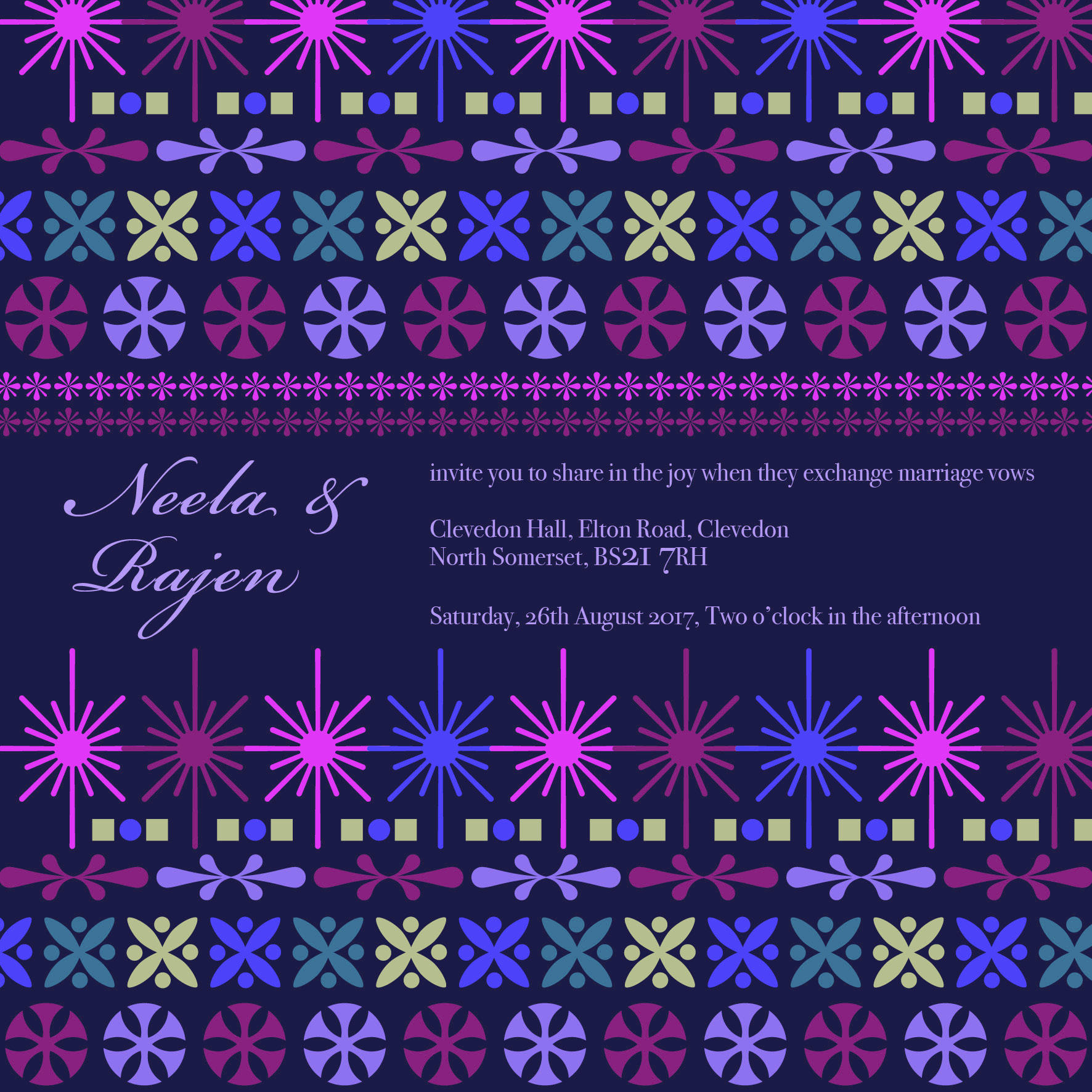 Captivating Crystals
Geodes of various colours and shapes, and crystals and rock formations will steal the limelight in 2017. Slices of agate with their beautiful and distinct patterns come in both vibrant and soft colours. Designs of geodes and crystals with their rich texture can be incorporated into stationery such as place cards, table numbers and even envelope liners. Invitations can showcase the angles and facets of crystals in soft and plush watercolour, while the unique layers of agate slices can be accented by outlining them in gold, silver or copper.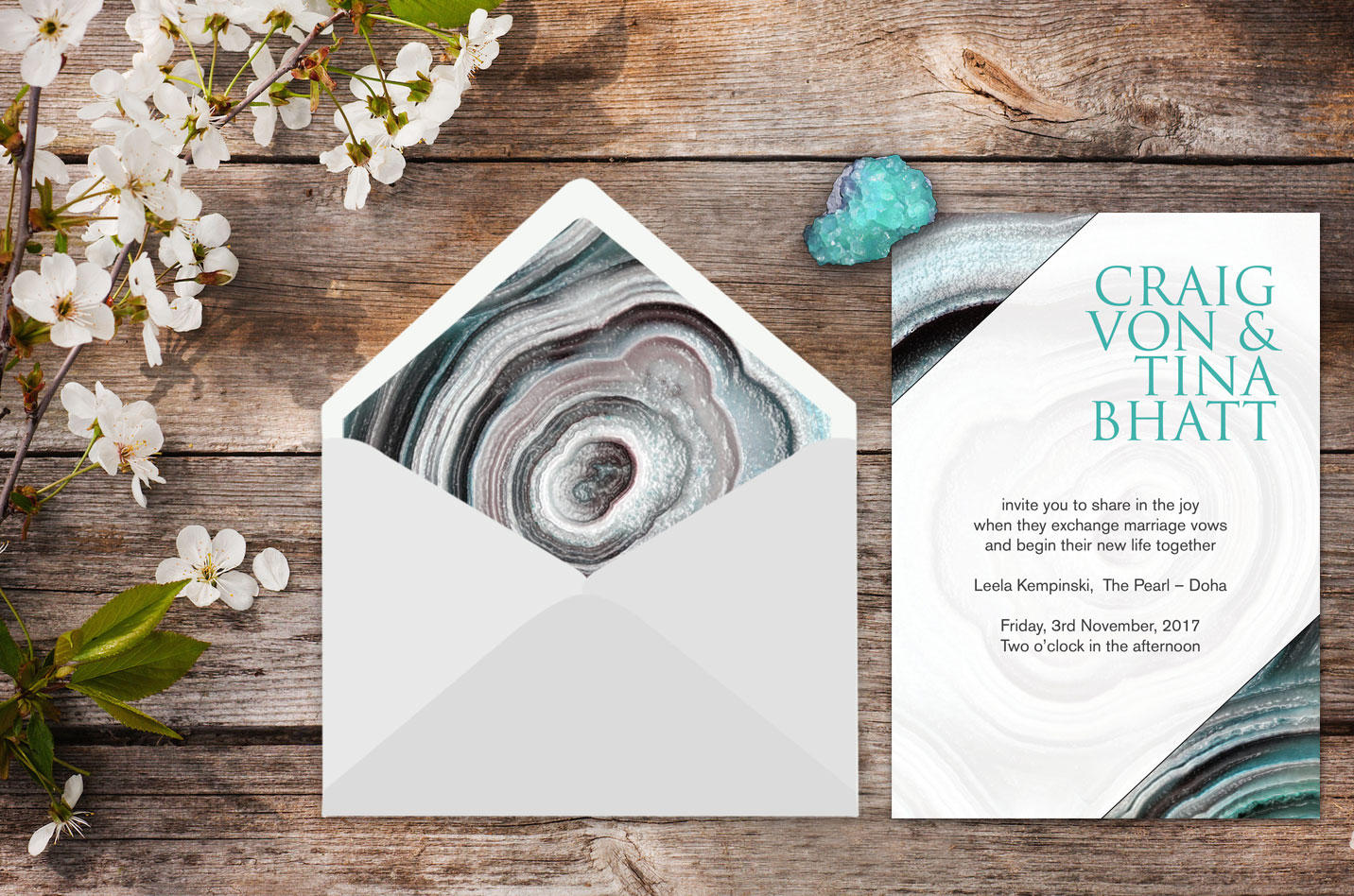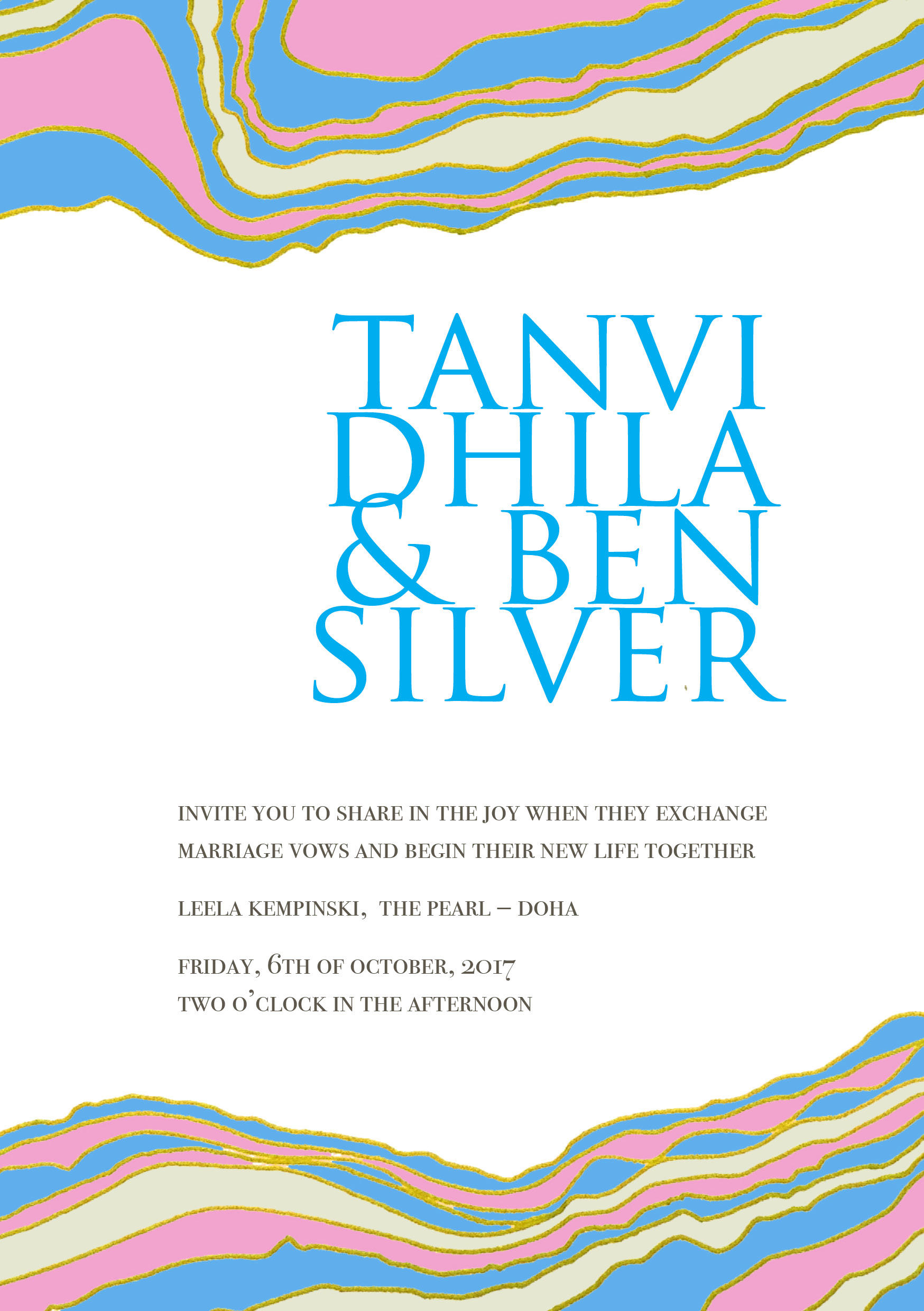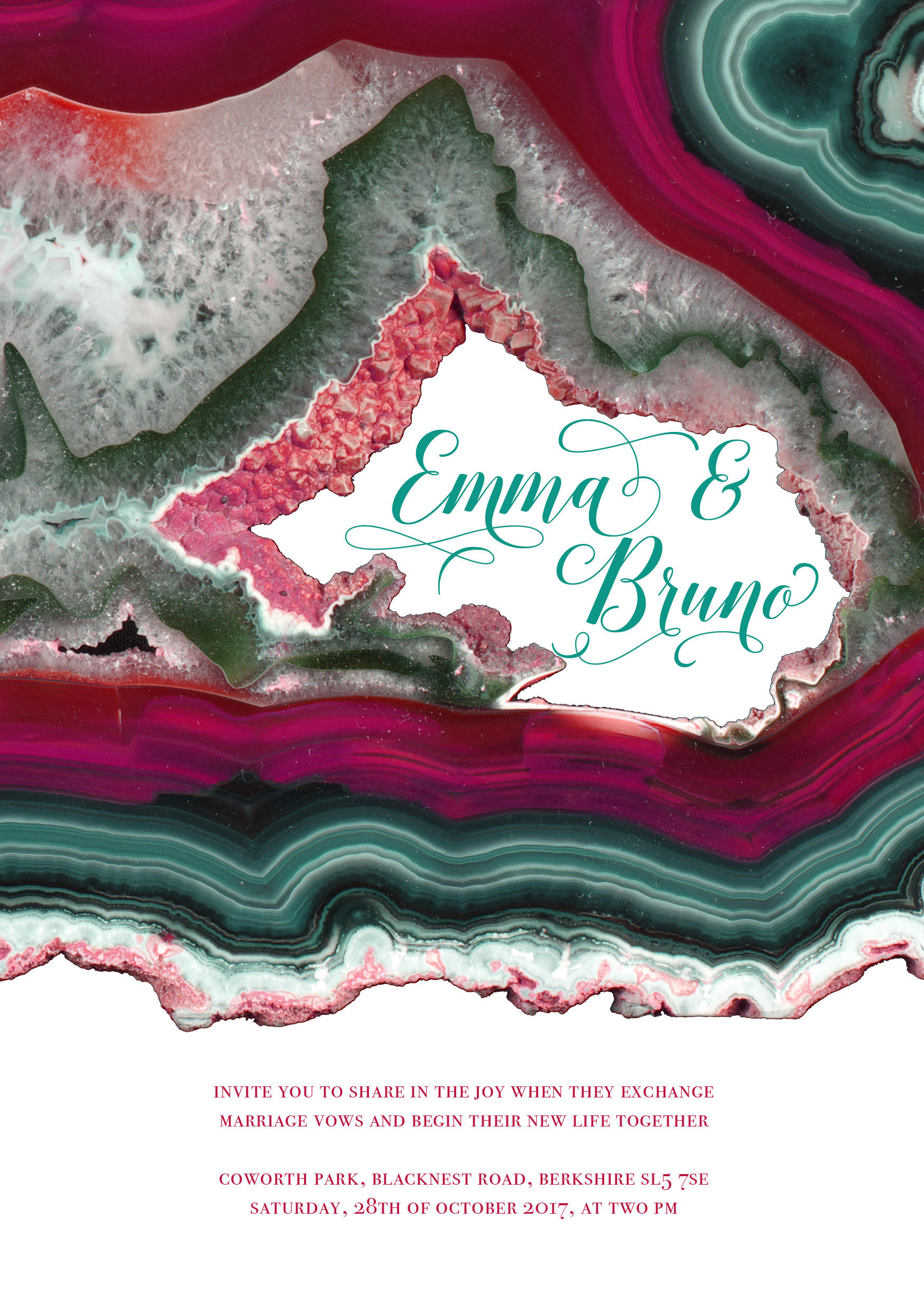 Watercolours
Watercolours are very versatile as they work well with both a soft, muted and romantic colour scheme as well as a bold and vibrant one. Dipped or ombré, watercolours can be used as a background but can also be used to great effect in floral designs.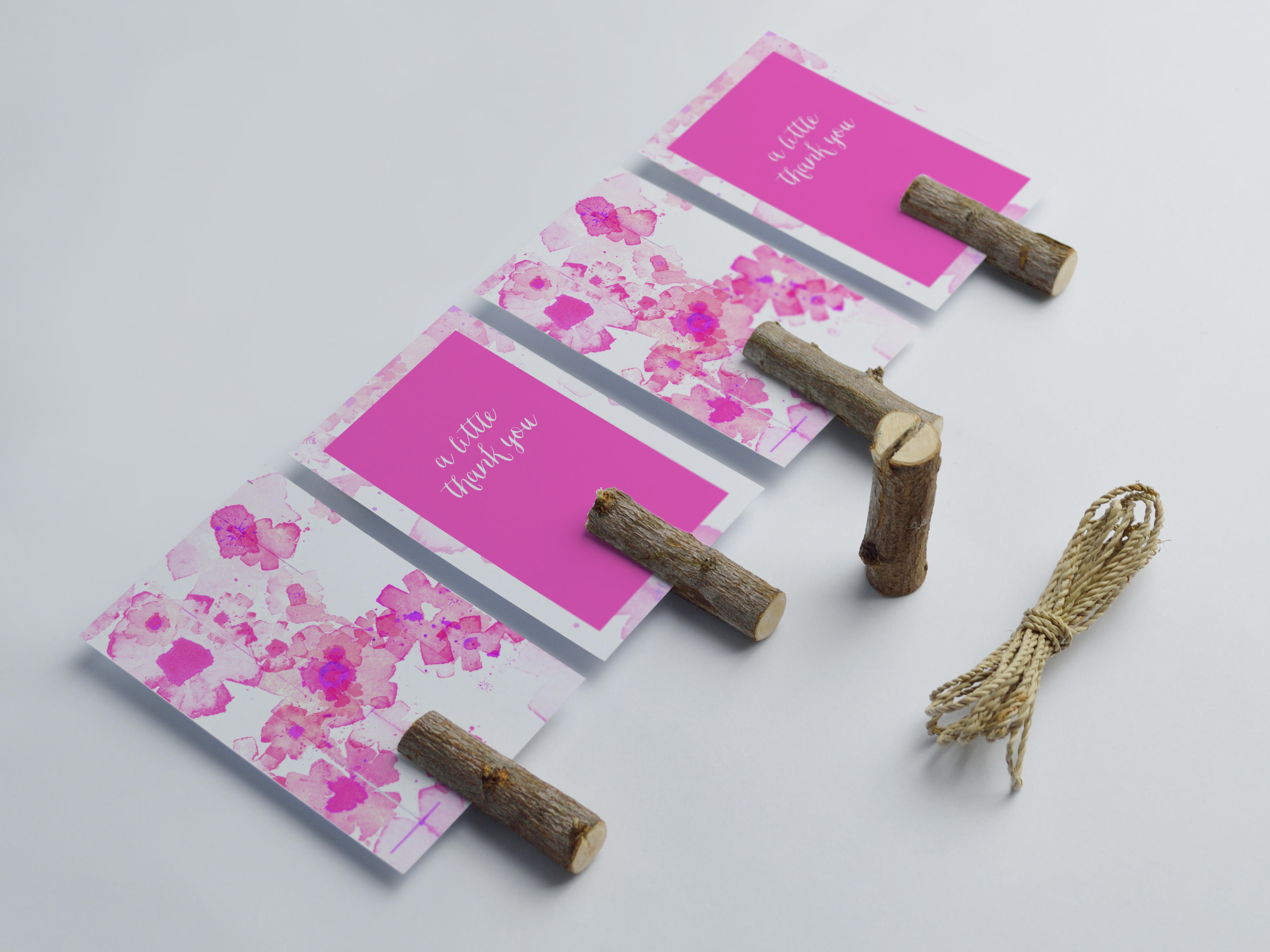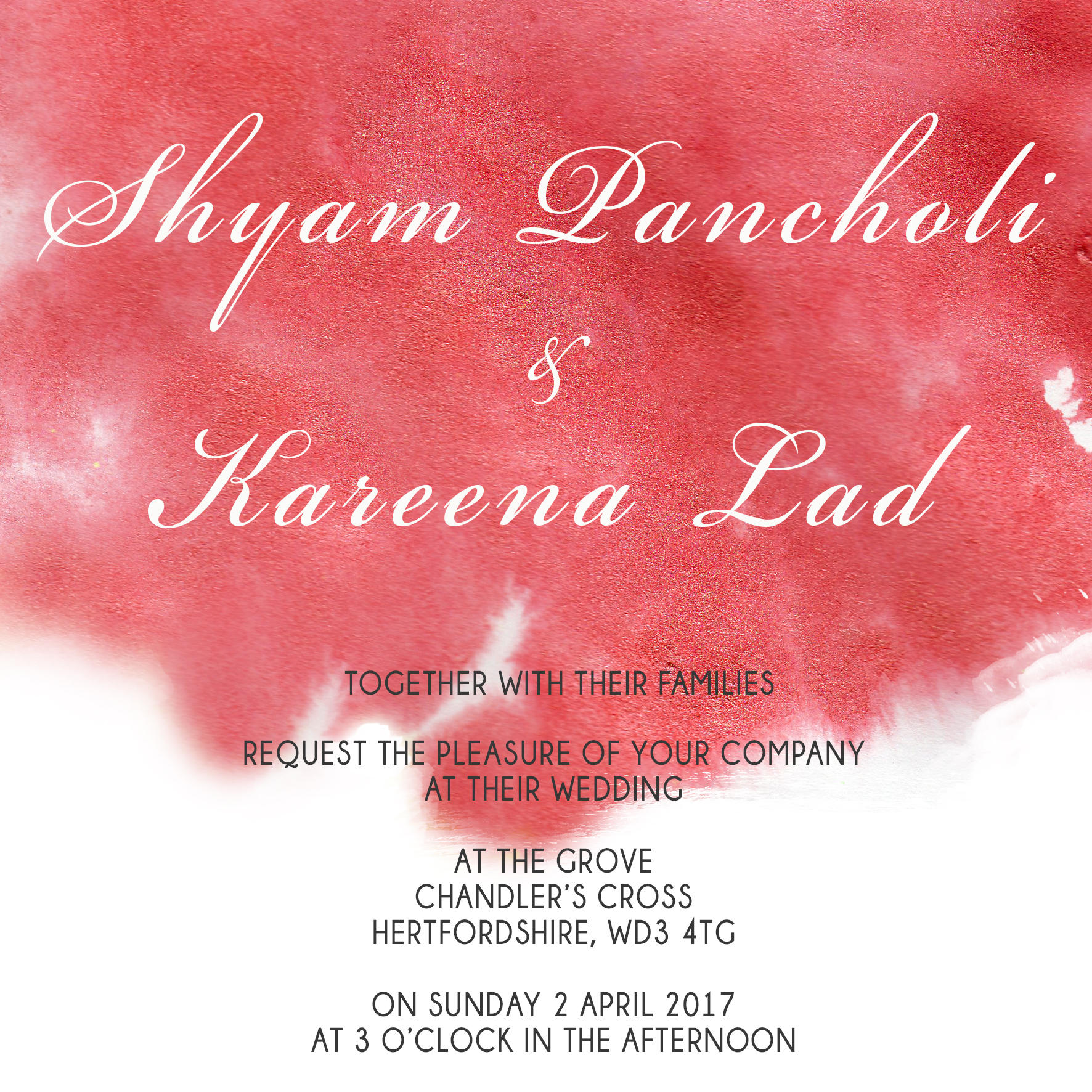 Maximalist Fiesta
In contrast to the minimalist, 'less is more' concept, the ever-growing maximalist trend of 'the more the better' will continue to gain traction in 2017. This trend is about flamboyance, freestyle designs and wild abandon. It's about drama – bold, unusual colour combinations of contrasting and clashing patterns. Intricate and ornate designs are built up in layers; different styles and eras are juxtaposed. The maximalist style can be a real feast for the eyes.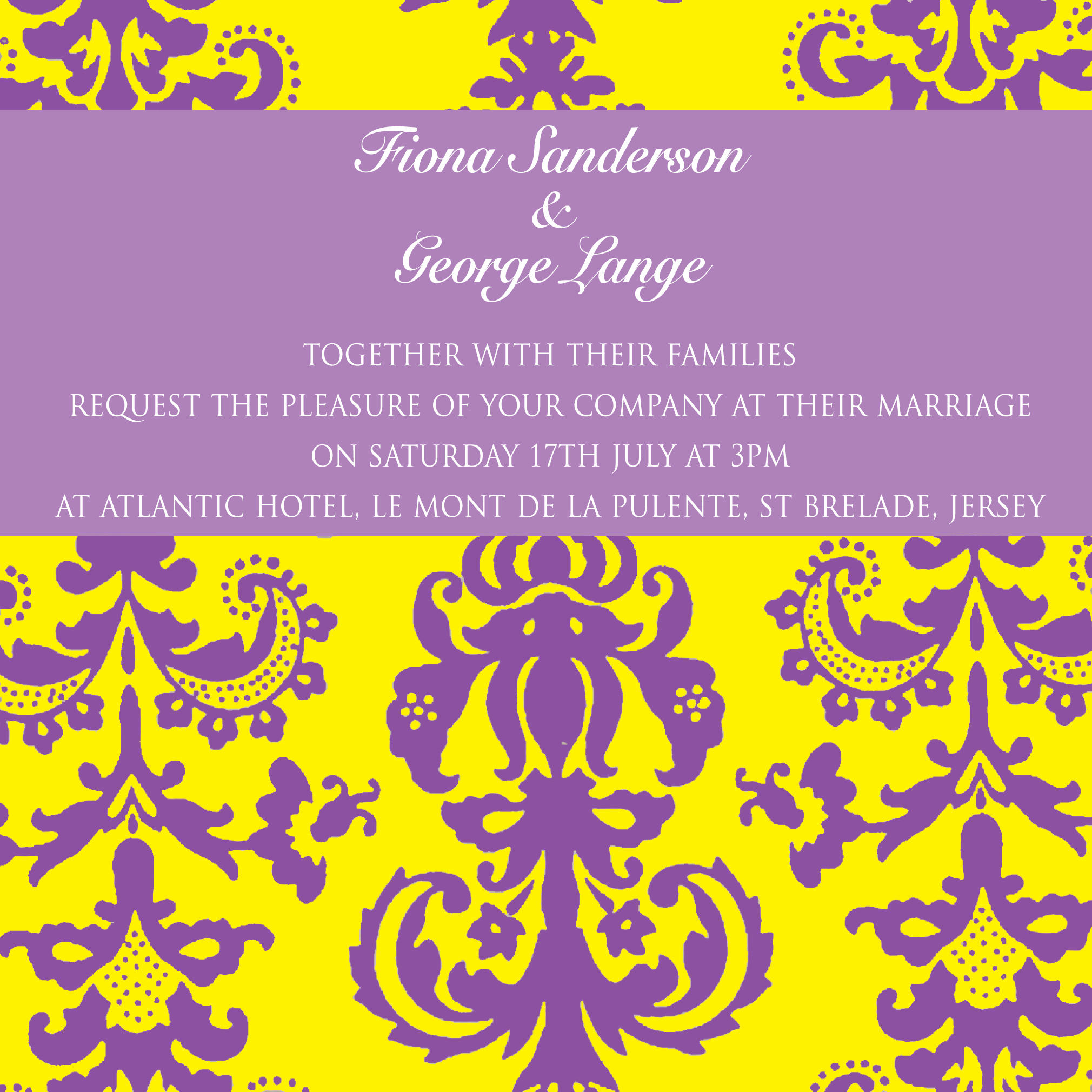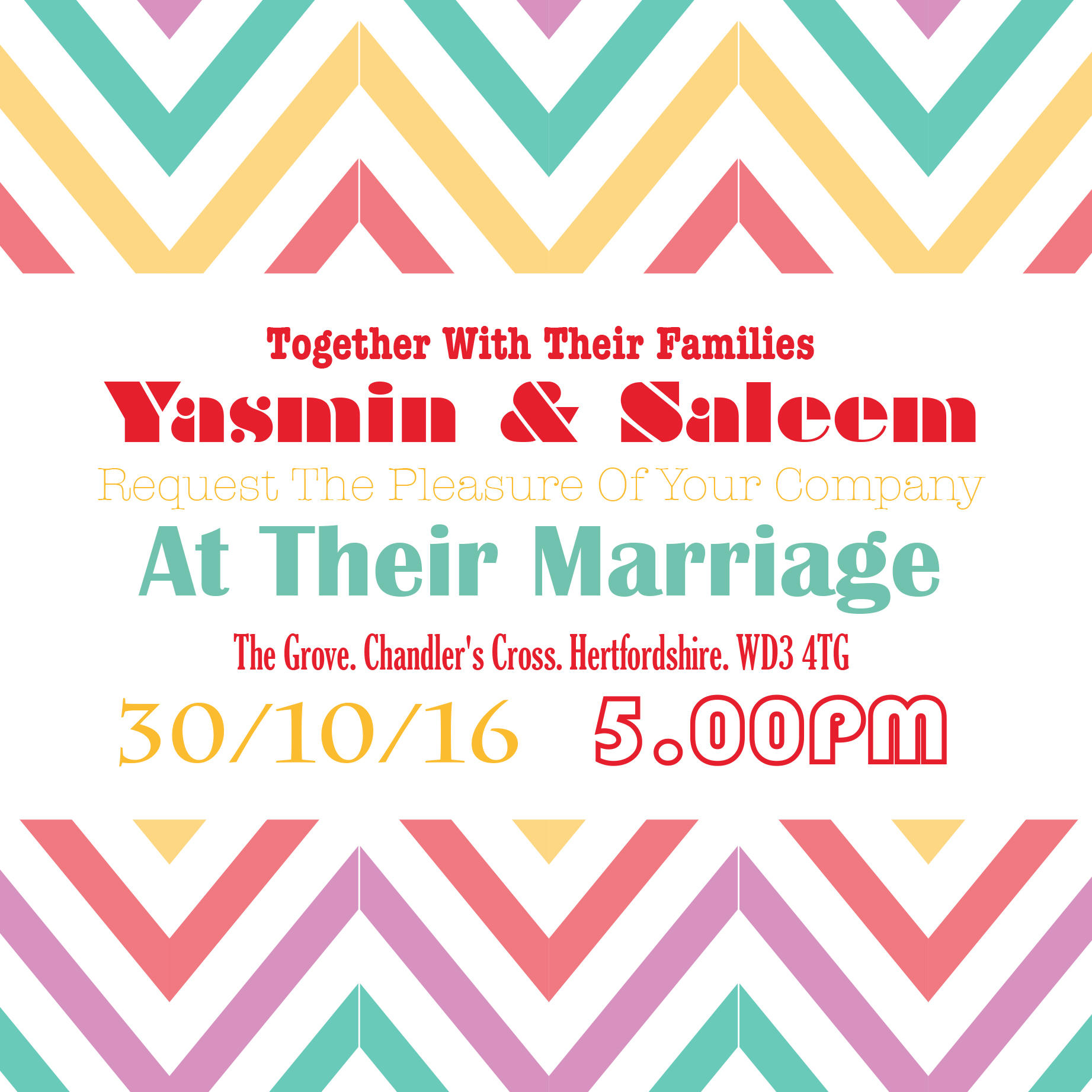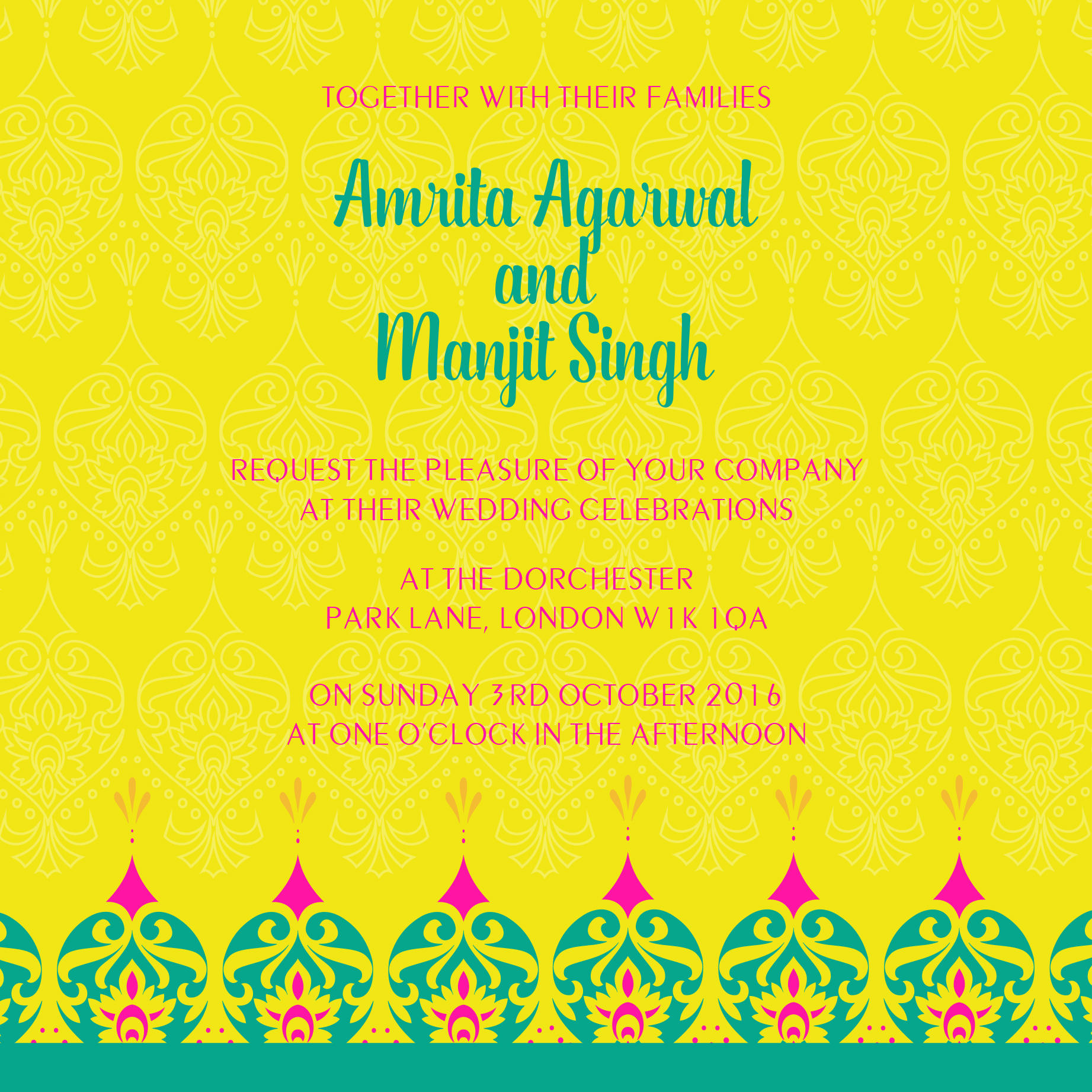 Brushed Metallic
With streaks for a brushed on feel and a texture that glows with a soft shimmer of silk, the brushed metallic look is all about understated opulence. Gold and silver combined with white will add a touch of classic elegance, and copper combined with blush will give it a soft romantic and warm glow to the stationery. Whatever combination you choose; it is sure to be a wedding stationery winner.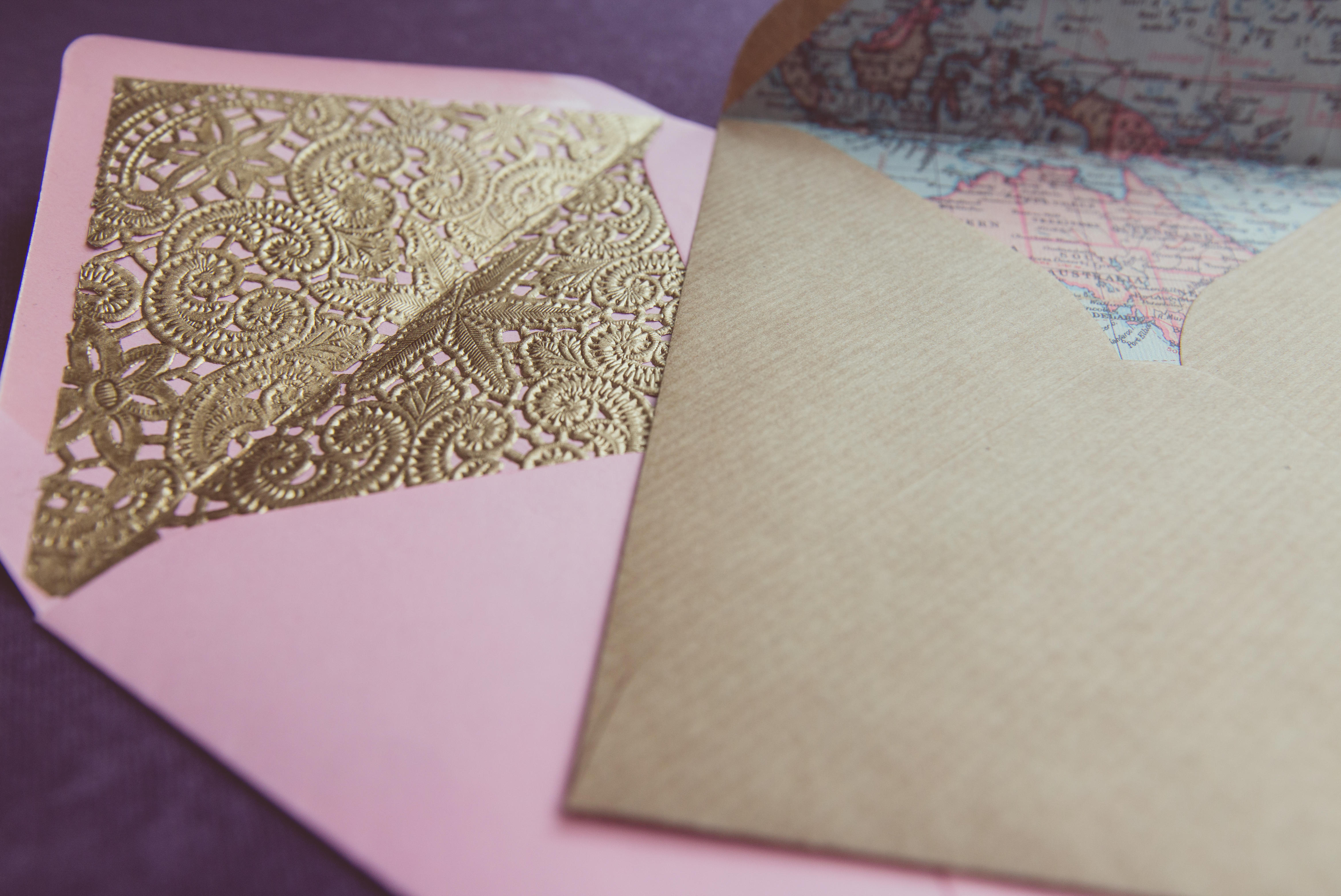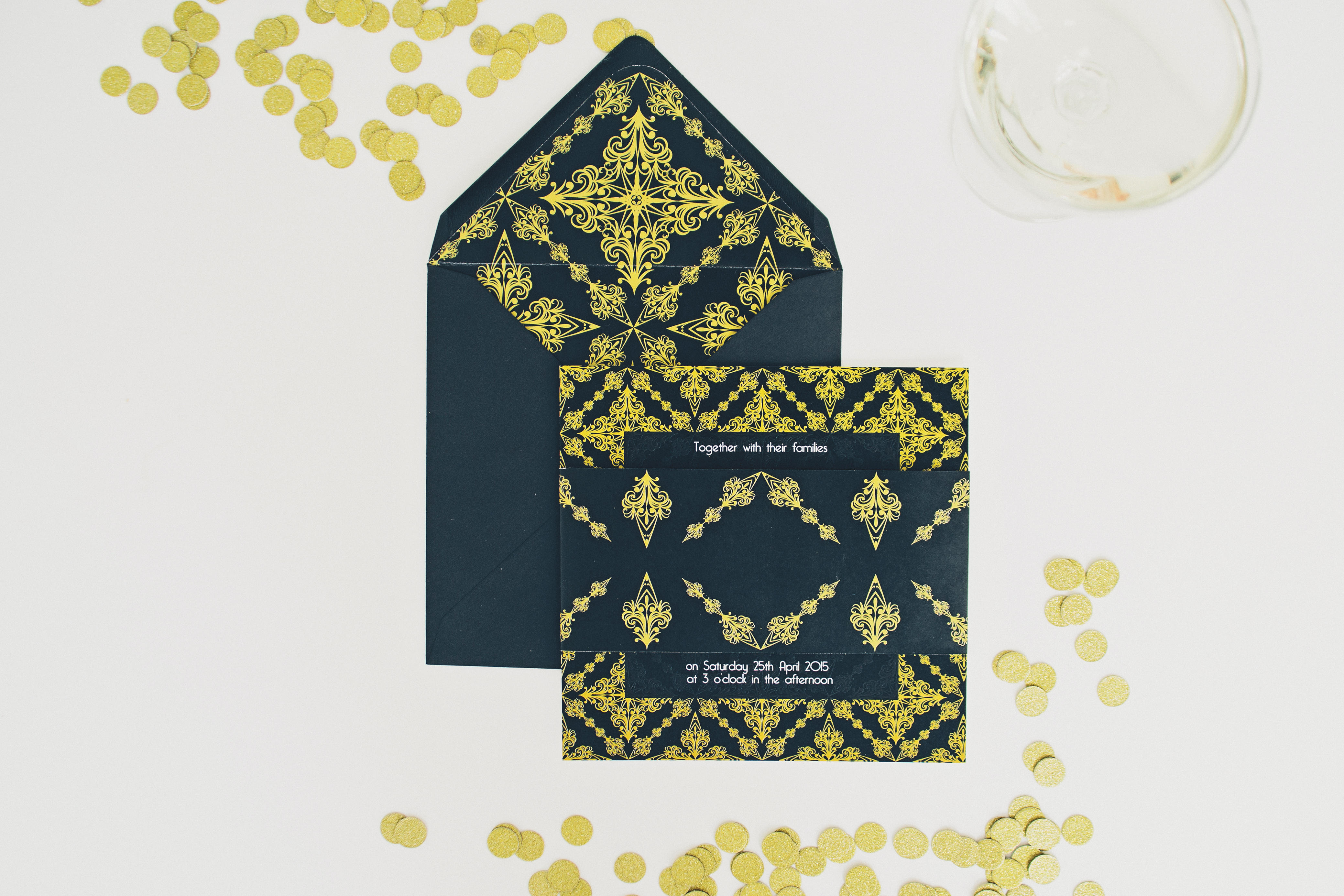 Cacti and Succulents
Whether it's a saguaro cactus or a desert cactus, succulents and cacti of every shape and size seem to have captured our imagination and become a trend that will truly flower in 2017. They come in various shades of green, and can make a lovely backdrop to the wedding invitation. Big or small, with their bold and bright flowers, they add life to your stationery and bring the outdoors to your wedding theme.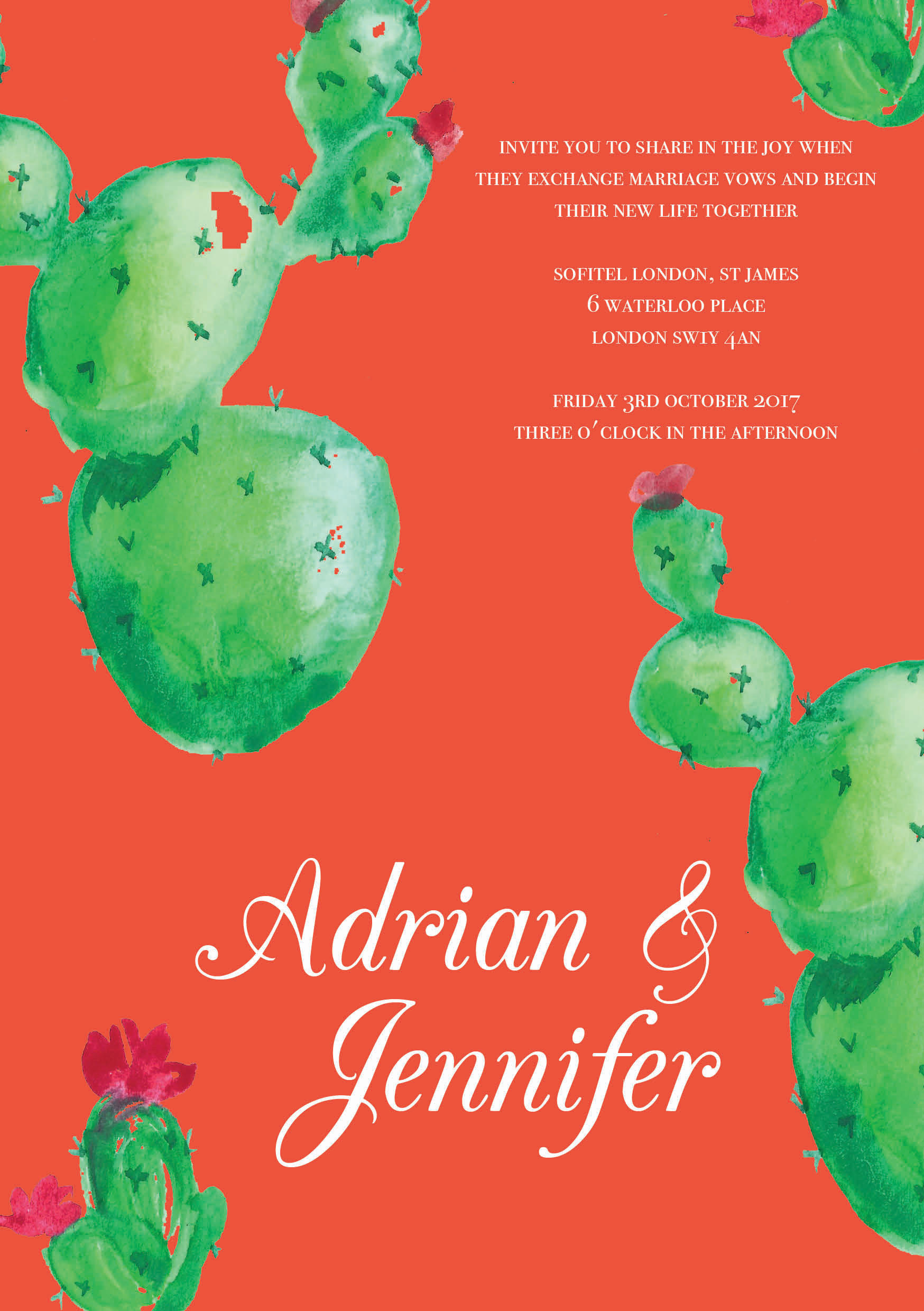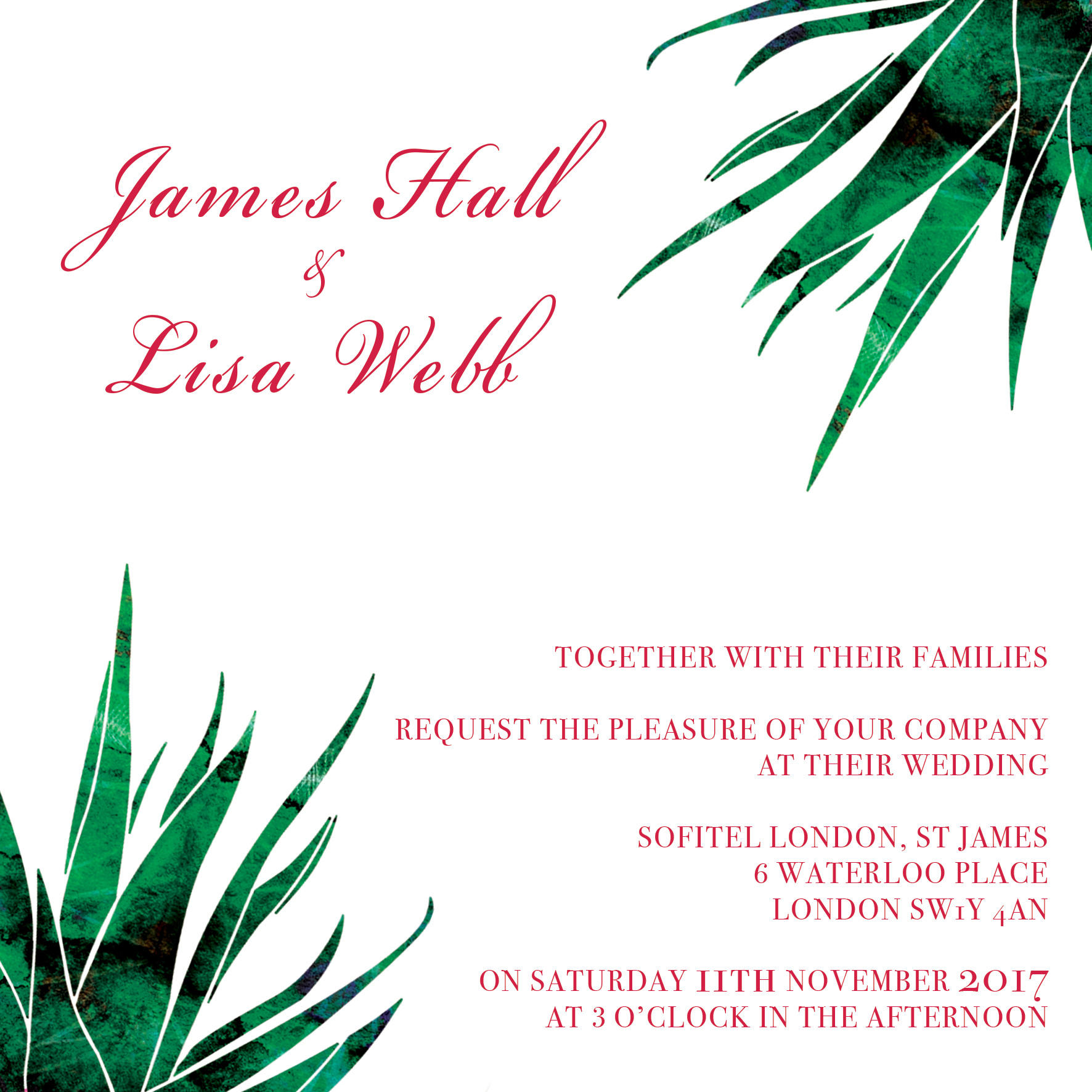 Monogram Magic
The ultimate in personalisation, the traditional monogram is moving away from initials to a more intricate and imaginatively designed one that incorporates elements meaningful to a couple such as flowers, animals and symbols. The monogram thus becomes a part of their identity and has many uses beyond the wedding, including personal stationery.  It can feature on the entire wedding stationery suite, and on the save the date card, sets the tone of the wedding.
Greenery – Pantone Colour of the Year 2017
In response to the stressful and challenging world we find ourselves in, Pantone proposes an antidote, a haven of calm, reassurance and revitalisation as represented by Greenery, its colour of the year 2017. Nature is that anchor, with its vitality and optimism in spring when it bursts forth in all its glory. Its lushness and beauty in summer allow us to re-connect with our sense of wellbeing, to re-charge our batteries. A fresh, yellow-green shade, Greenery is well suited to spring and summer weddings, whether the setting is outdoors or indoors. As a colour symbolic of balance, harmony and renewal, we at Ananya think it is a great colour for weddings and will combine well with many other colours.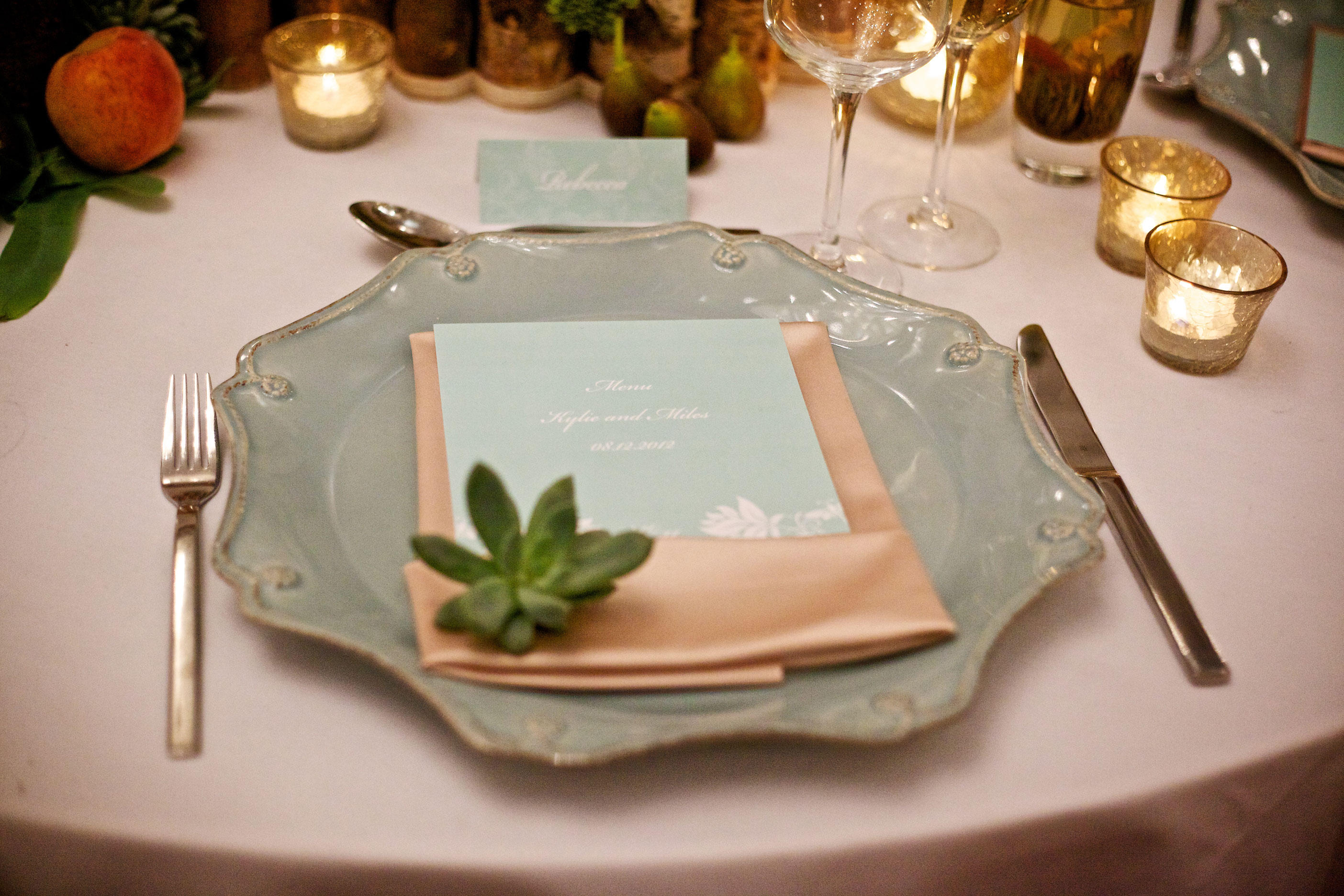 Thank you to Vaishali for these fabulous trends. Which is your favourite? We're partial to a bit of cacti at the mo and it looks so good in a warehouse wedding or urban wedding setting!
If you're looking for wedding stationery we recommend you contact Vaishali at Ananya for more information. You can view more on her website here or email at info@ananyacards.com. All stationery photographs on this page were provided by Ananya Cards.
Related Tags: Wedding Planners in London
Save