Struggled to understand the difference between a wedding planner and a wedding stylist?
Don't know why you would need a stylist?
Then we are here to answer all of those questions, because Rebecca from R&R – Weddings and Events and myself Tichea from Carmela Weddings, had a fabulous chat on Instagram, recently, talking about all things styling and how we can help you create the most gorgeous wedding ever as a wedding stylist.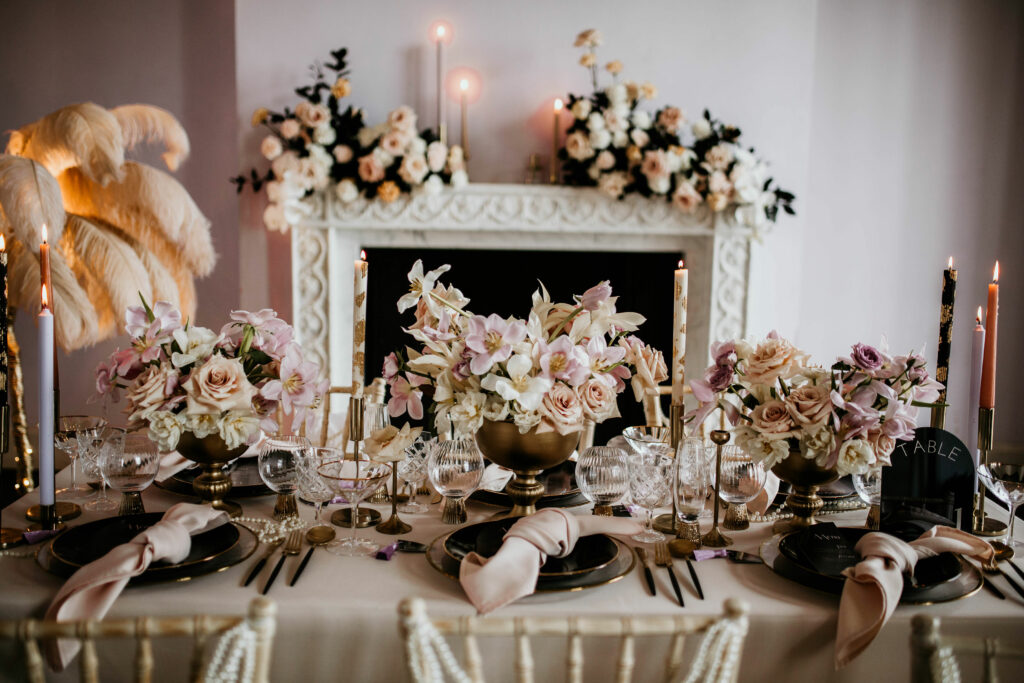 If you would like to have a listen to us ladies, then you can pop over to our Instagram and rewatch on IGTV (Click here to watch). Here we chatted a little bit about our work, what we offer and the in's and out's of wedding styling. The link is located at the end of the blog.
So, here are some of the burning questions. Giving you some information ALL ABOUT STYLING
What is a wedding stylist?
A wedding stylist is someone who can support you in your wedding planning. Someone who is there to show off your personality. They can save you time and money when it comes to the design of the wedding, organising props and setting up. Even help clear down at the end of the day so you can keep on partying.
A wedding stylist will help you pinpoint a vibe/theme and help support you on your colour palettes, what works well together and creating the atmosphere of the day. Although we make the venue look great. It is also important that we make our couple's personalities shine through. At the end of the day, it's all about enjoying your day, your way and showing your personality out to your guests.
Why do I need a wedding stylist?
Some couples have some amazing ideas but struggle to pinpoint a look or theme for their day. You may not have the time or any idea where to start. Or you're buzzing with ideas but feel overwhelmed by it all. Pinterest is a great search engine. But can lead to serious overwhelm if you're not careful.
That's where a wedding stylist can really help. They help you with colours, working with your venue, can create/locate bespoke props for your style. They can really help you focus on your look, for the day and allow you time to enjoy the other areas of your wedding planning. We set up, clear down and do loads of running around so you don't have to.
What is the difference between a wedding stylist and a wedding planner?
In short…wedding planning is your wedmin, wedding styling is your look and vibes. A wedding planner will come in and help locate suppliers which match your brief. They organise times and meetings. They are there on the day making sure it all runs smoothly. Your wedding stylist is there to help you with the design and look, set up and clear down. They work with planners, or just the couples to make sure everything is in place and is within your design brief.

Some wedding stylists like myself do offer planning within their packages, so don't forget to ask, as that could really benefit you on your budget and time.
I don't have the budget for a wedding stylist.
Never be too scared to reach out to a wedding stylist and talk about your ideas. They can work with you and your budget. If you have ideas but it might be a tad too expensive, a wedding stylist will offer alternative ideas, which will save you money, and still give you the same atmosphere and look.
Which wedding stylist is best for me?
It's really important to have a wedding stylist that you're going to get on with. Someone who is going to understand you and your partner. There is no harm in having a chat with a couple of wedding stylists. You need to know if they are the right fit for you and your wedding. Get consultations booked in, it's a great way of getting to know each other. We recognise that not all couples will like what we offer and that's okay. There is a great committee of suppliers out there who can recommend people to you, who would be a better fit.
When is it best to book a stylist?
Booking a wedding stylist, straight away, will help any couples, struggling with how they want their day to look and feel.
Your wedding stylist can help you with finding venues, Creating a succinct look by creating a fabulous roadmap (which is a really really pimped up mood board). Find suppliers that align with your vision. Make bespoke props or order them that if you leave too close to your wedding day might not arrive on time or cost you double the amount.
But am a DIY bride and love doing it all myself. How can you help me?
Amazing, we love a DIY couple. It's such an achievement to create your own props and getting all the stuff together. However, if you really just want to chill out, leading up to your big day I would defenately get a stylist on board. Give yourself ,your family and friends a break and enjoy it. Let us do the running around, so you can just relax.
Any more benefits from a wedding stylist?
As well as making your wedding look amazing and luxurious. Wedding stylists are creative and love being hands-on. Check with your stylist if they offer any add-ons, like design, creating backdrops and building bespoke props.
Stylists can also recommend suppliers who match your brief. We are professionals so we know about Health & safety and logistics. Wedding stylists will work with all your suppliers and venues, so you don't have to. We're basically your hands-on wedding godmothers!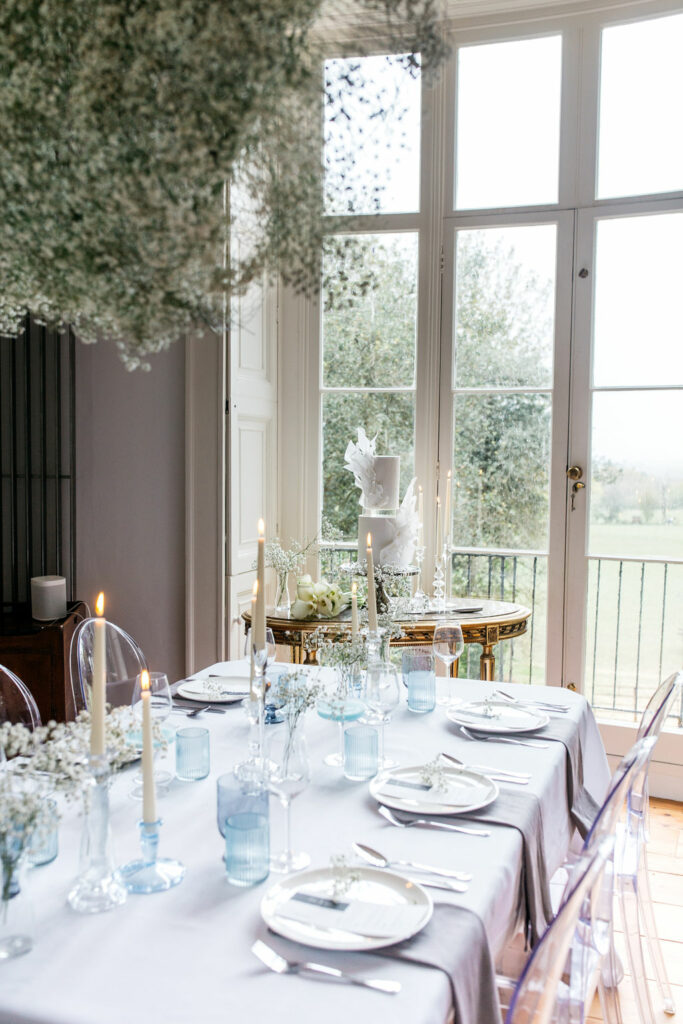 Do you have any more questions?
Want to learn a little bit more about us? Have a look at our websites and socials. Book a consultation with us. Have a chat and see how we can help you.